Topsealer WT All in One: new ready-to-use water-based polyurethane varnish for microcement .
After weeks of work we can finally present Topsealer WT All in One , our new single-component water-based polyurethane varnish that joins the wide range of Topsealer. If you are looking for a high-performance polyurethane sealer to protect all types of floor and wall coverings... Read on!
This innovative product has been largely designed to preserve surfaces coated with our Microcement ready-to-use "Efectto" . However, its enviable mechanical and chemical resistance can also be used on other substrates such as concrete, porous mineral materials, parquet, wood and even epoxy microcement. Isn't it great?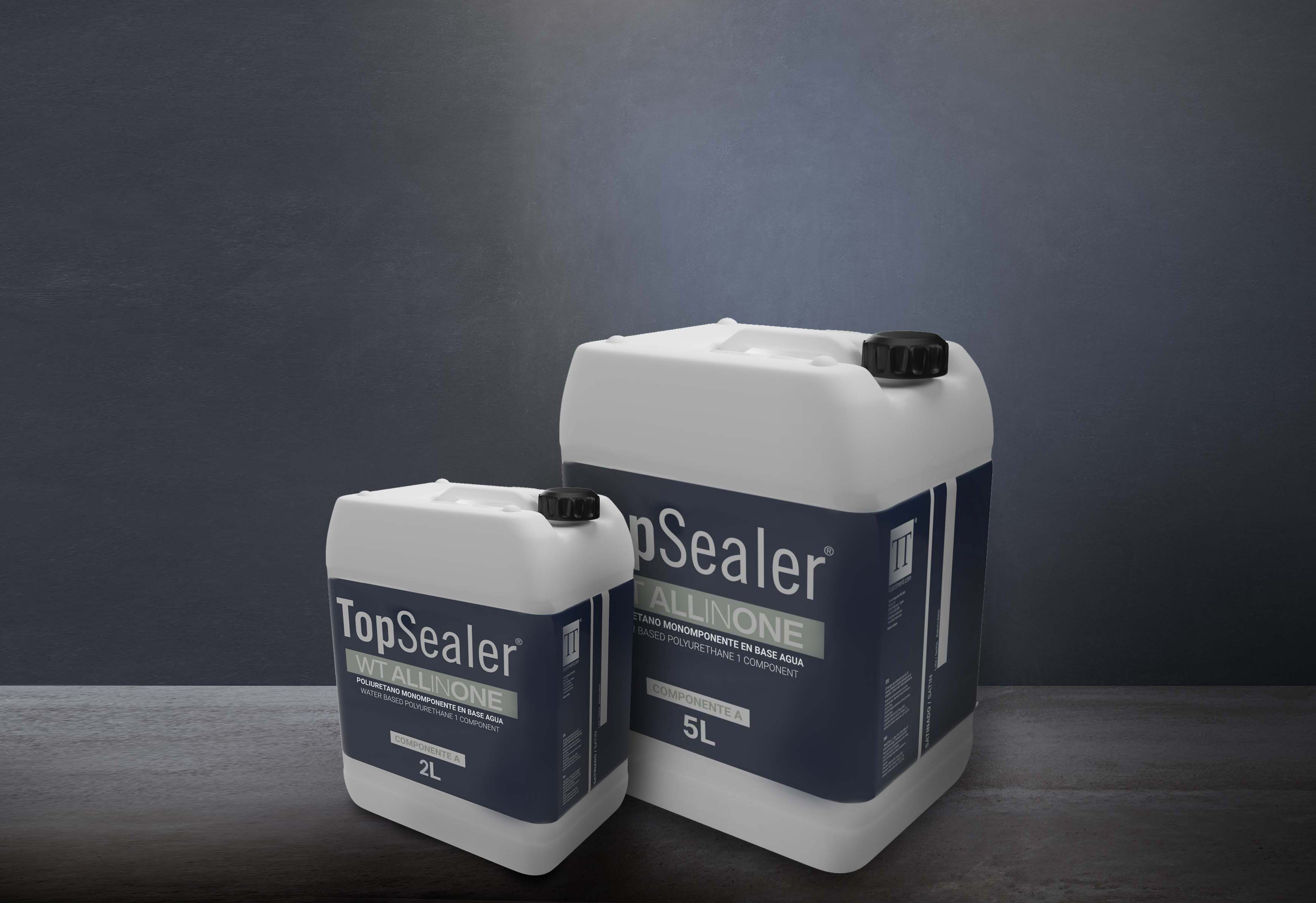 Features of Topsealer WT All in One water-based varnish
Among its many technical features, it is resistant to abrasion and scratching , as well as to water and alkalinity. Moreover, as if that weren't enough, it is unalterable to ultraviolet light and does not yellow!
But there is more, much more. In the case of ready-to-use microcement coatings, our new Topsealer WT All in One water-based varnish enhances the colour of the surface without altering the original texture in the slightest.
Also, thanks to this varnish, the substrate is waterproofed while retaining its water vapour breathability. For all these reasons, this polyurethane sealant is one of the most complete on the market.
Application of Topsealer WT All in One polyurethane varnish
Topsealer WT All in One water-based varnish can be applied by brush, short nap Velourex roller or microfibre roller. A one-component polyurethane sealer that ultimately has countless advantages for the professional applicator.
Do you want to know more? Don't hesitate and call us. Our technical service will answer all your questions about Topsealer WT All in One. You can view the datasheet here .
Subscribe to our newsletter
Receive in your email tips for the application and care of microcement, the latest trends and news of Topciment products.