Microcement Aberdeen - Artisans of decorative coatings
From the very beginning, one of our goals has been to enhance the beauty of every surface by giving it a quality that you can feel as soon as you come into visual contact with it. And so far, we seem to be on the right track, as we have been at it for almost two decades.
Since 2005, we have continued to create continuous coatings with great constructive and decorative qualities, which has led us to become an international benchmark in the manufacture, sale and distribution of microcement.
Thus, we have managed to develop an international network that we continue to expand thanks to our products, which are already known throughout much of the world, and the work of our sales and technical department, which knows how to answer all the questions our customers have about our coatings.
So, if you want to become a microcement distributor in Aberdeen and sell Topciment® products, they will speed up the whole process so that you can count on our top quality products in the shortest possible time.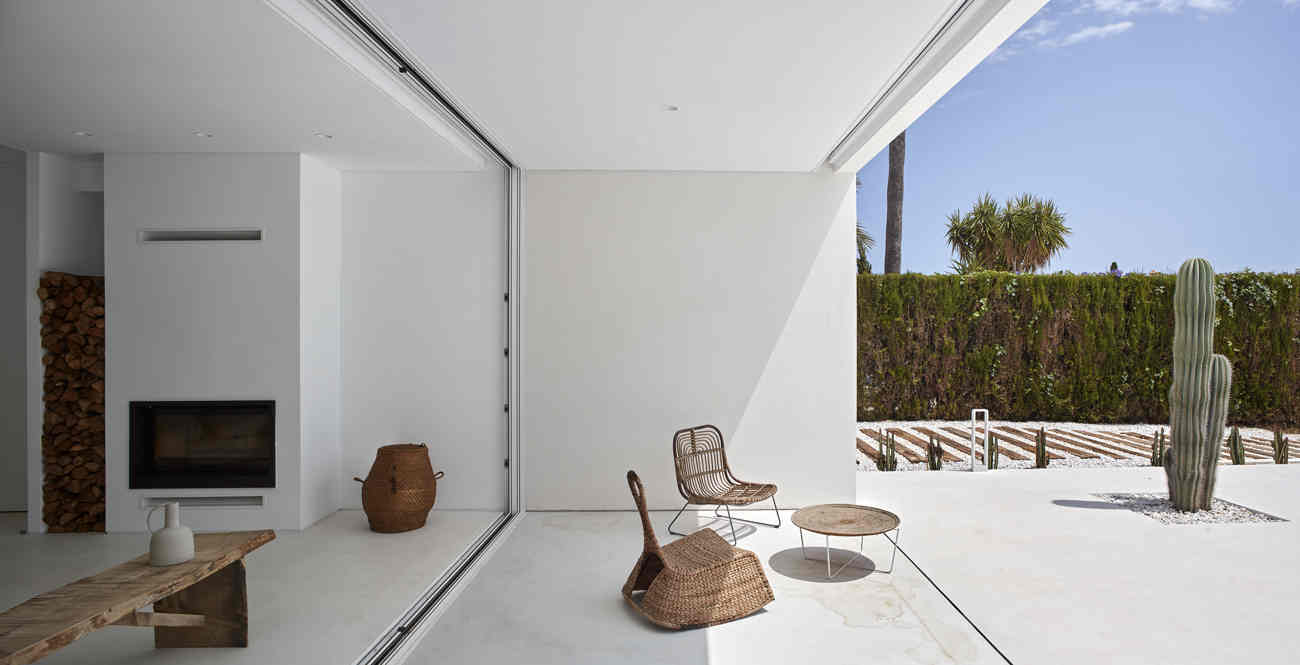 What is microcement? Material for elegant, seamless surfaces
Microcement is a decorative coating with a maximum thickness of 3 mm that adheres to a multitude of surfaces to which it is applied in very thin layers.
This material composed of cement, resins, water, additives and natural pigments has both constructive and decorative possibilities that extend across floors, walls, furniture, stairs, swimming pools or many other areas.
It is a continuous covering because it does not require expansion joints as it does not need them because when it is well applied, no cracks or fissures are produced on its surface. This favours both technically and aesthetically the spaces in which it is used.
Another great feature is that as it has a superior adhesion to other coatings, it can be applied directly on the areas to be renovated without generating debris, reducing costs and execution times.
Advantages of microcement beyond hardness
During our almost 20 years of experience, each product we have created has surpassed the previous one in terms of innovation and this undoubtedly means that each coating has more advantages. For this reason, each time we produce coatings that are more durable, more resistant and aesthetically more beautiful, but we are still going to analyse the virtues of a product such as ours.
High construction performance
If there is one characteristic of microcement, it is that it is a very reliable material. Our products always demonstrate great constructive performance, thanks to their chemical and mechanical resistance, as well as decorative performance, as they maintain their initial properties for an unlimited period of time.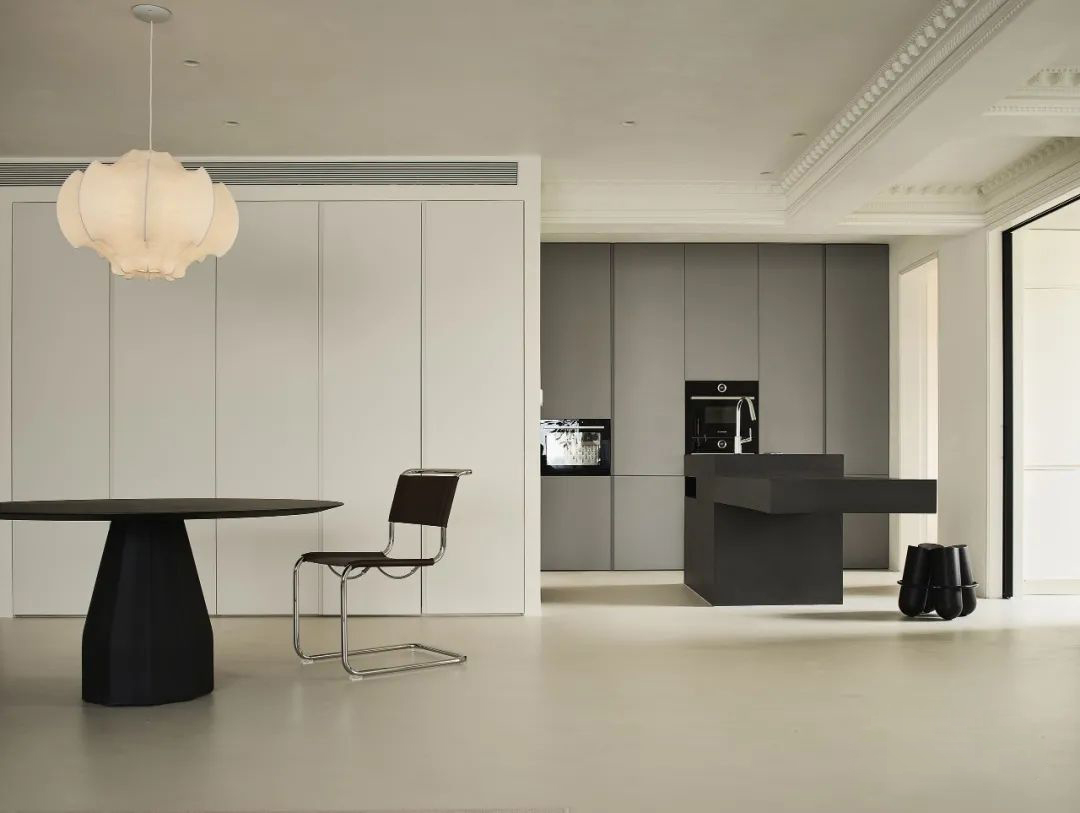 Cost-effective like no other cladding
The price of microcement in Aberdeen is not high, what is high is its quality and the facilities it offers to professionals. It is a material that saves application time and reduces labour costs.
Infinite continuity
Continuity is a great advantage that microcement has and that it brings to the places where it is present. Thus, it increases the spaciousness of rooms, filling them, in turn, with sophistication both indoors and outdoors.
It is respectful of structures
Just 3 mm thick is more than enough to realise that microcement is a material with a quality far superior to that of other coverings. To begin with, its thinness means that it weighs little, respecting the structural loads on those surfaces, both vertical and horizontal, where it is applied.
Adhesion to any material
This coating is capable of adapting perfectly to other materials such as marble, plasterboard, plaster, ceramic, cement, concrete, tiles, gresite, etc. This is only possible because it has a very high elasticity.
Finishes for any trend
Microcement can become the ideal ally to achieve the desired decorative style. In addition to its natural continuity, it has a great capacity to create very different textures thanks to the granulometries in which it is available. Thus, it is possible to create from more rustic to more modern finishes. In addition, it has a wide range of colours that can make the difference in any space made with microcement in Aberdeen.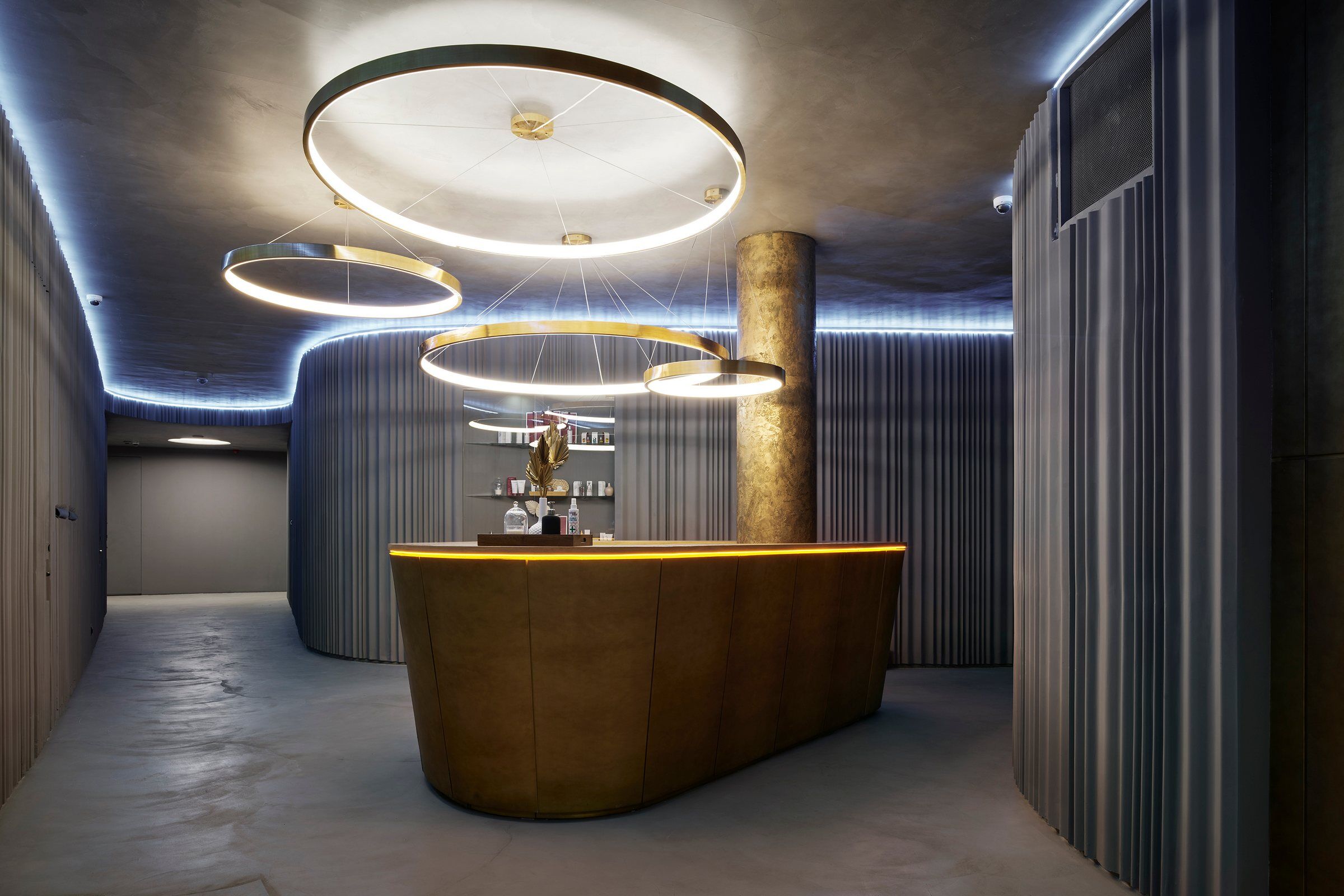 Microcement in Aberdeen is used in all types of projects
Microcement is a material that can be used in any self-respecting space and its application is not exclusive to floors or walls. In fact, it can also display all its qualities on worktops or ceilings, as well as in swimming pools or car parks, as it adapts to any type of environmental condition, however extreme it may be. Below you will see a sample of the spaces or areas in which this covering can be applied.
Microcement flooring
Due to its properties, microcement is the most suitable coating for floor application. This is because it perfectly combines chemical and mechanical resistance. This means that it is very effective against knocks, very hard stains, scratches, humidity or ultraviolet rays and, consequently, no cracks will appear that could spoil its appearance, altering the balance between all its features. Furthermore, when it comes to cleaning, this material is surprisingly easy to preserve its original appearance.
Microcement walls
Flexibility, hardness and resistance are excellent engineering values that microcement brings to vertical surfaces. Thanks to these, when applied on such surfaces, it can extend all its aesthetic qualities. These are distinguished by a wide range of finishes, from the smoothest to the roughest, depending on the decorative trend sought. With microcement, one thing is certain: the walls will resist any attack while maintaining an impeccable appearance.
Microcement in bathrooms
Microcement contributes, to a great extent, to keeping bathrooms effortlessly clean. In this type of flooring, where there are no joints and dirt does not accumulate in nooks and crannies, cleaning tasks are much easier as they are also continuous areas where each wipe with a cloth or mop glides smoothly. Floors, walls, bathrooms, shower trays or shelves can be coated and therefore hygienic to the max while retaining their resistance, anti-slip and aesthetic properties to maintain each area perfectly.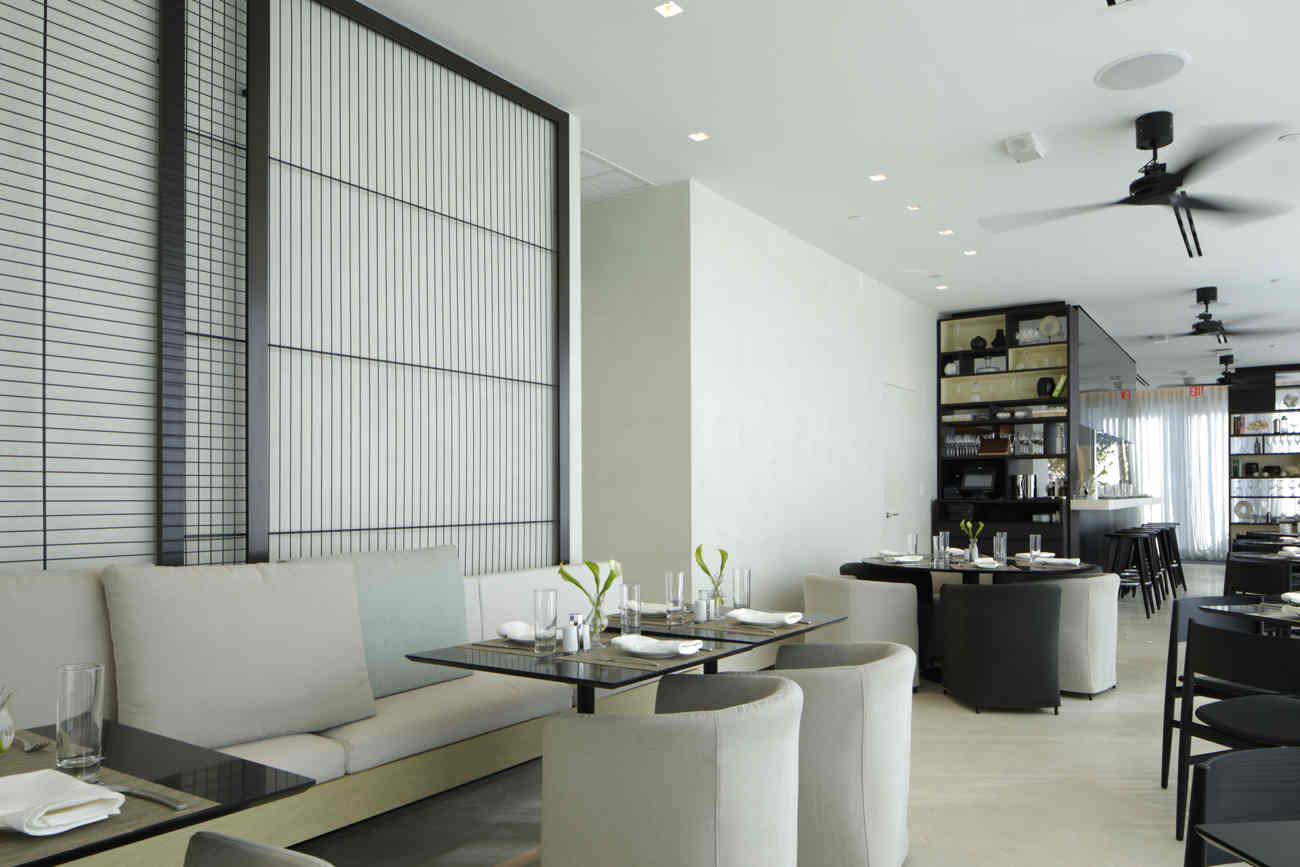 Microcement kitchens
Microcement in kitchens is an exceptional ally as it can cover almost all the surfaces that can be found in this room. Floors, walls, islands or worktops can be coated to create spaces in which there are no traces of everyday life such as cracks, stains or scratches, which are very common in kitchens. In addition, it increases the brightness that makes every recipe preparation more relaxed and, on top of that, these areas are much easier to clean than when using other construction materials.
Microcement worktops
Microcement worktops can serve to increase functionality, as well as being a decorative element in a room such as the kitchen. These, when covered with this coating are filled with resistances that help to maintain in perfect condition these areas that are exposed to knocks, scratches, burns or stains of any kind.
Microcement in swimming pools
Microcement has become one of the most widely used materials in swimming pools thanks to its resistance and the aesthetic qualities it provides. In fact, when placed outdoors, microcement pools combine better with the surrounding environment thanks to their soft colours and the absence of joints, allowing them to blend in with the lawn that usually surrounds them. The pools become more elegant and sophisticated and, just by looking at them, the desire to dive into them is uncontrollable. Never better said, with microcement pools are more infinite than ever and they invite us to refresh ourselves with sensations that cannot be found in other pools.
Microcement stairs
Microcement stairs are not limited to connecting rooms within a house or a company. They also increase their technical conditions and are much easier to clean, an aspect that is very important in these areas where edges are found and dirt is more difficult to reach and, therefore, to remove. This continuous covering is widely used, not only in homes, but also in hotels and offices, due to its great resistance, as it withstands heavy foot traffic without losing any of its aesthetic qualities.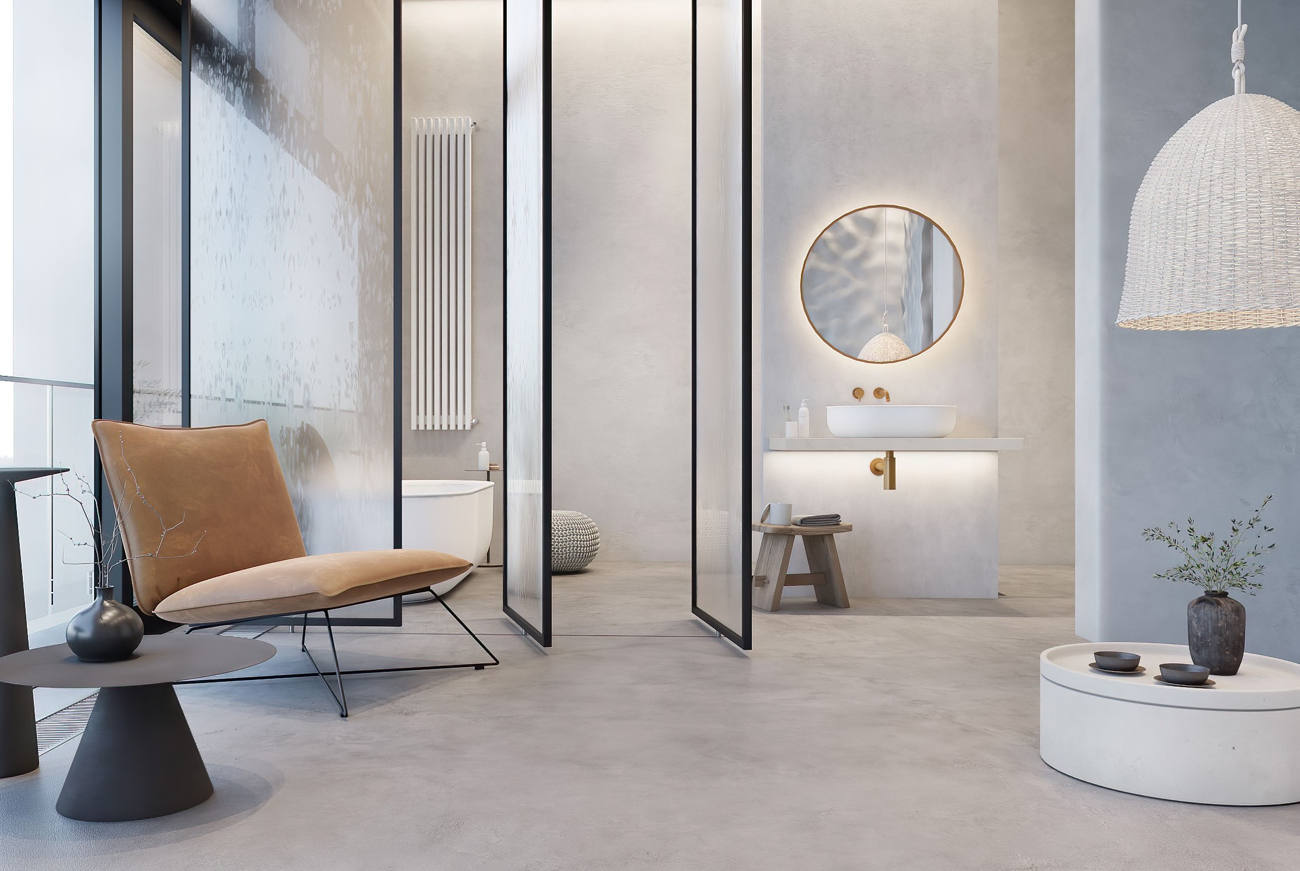 Your range of microcement in Aberdeen for any type of refurbishment
At Topciment® we have a catalogue of microcements and other products with very high performance and very different characteristics. Specialisation in our coatings is key to being able to adapt to the needs of the most demanding professionals who know what they want and what the spaces they have to renovate need at all times. From cement-based or lime-based, through those containing epoxy resin or those that are ready to use, we have single-component and two-component products to create resistant surfaces with a unique aesthetic appearance.
Below is part of our range of products that can help you deliver great results when tackling a microcement project in Aberdeen.
Microbase, the traditional preparation for microcement
Microbase is the product used as a preparation for Evoluttion, Sttandar . This coating demonstrates its durability and exceptional strength and can be applied on both floors and walls.
With the diversity of sizes in which it is available, it allows very different finishes to be achieved to suit the customer's taste.
Microfino, cement-based microcement for walls
Available as a monocomponent and as a bicomponent, this cement-based microcement ensures perfect cementitious finishes on walls or other non-trafficable surfaces, although, as it has such high chemical and mechanical resistance, it can also be applied on floors. Aesthetically, it allows to achieve the sought-after water effects.
Microdeck, cement-based microcement for floors
This product can be chosen between two-component or single-component to achieve great finishes on floors, both indoors and outdoors. Its resistance to wear and tear due to abrasion or extremely high traffic, both from people and vehicles, makes it a great option for flooring, and it can also achieve non-slip surfaces.
Its qualities are such that it can also be used on vertical surfaces, when looking to achieve those more rustic finishes. Its aesthetic versatility is high and it can also be applied with the "fresco on fresco" technique.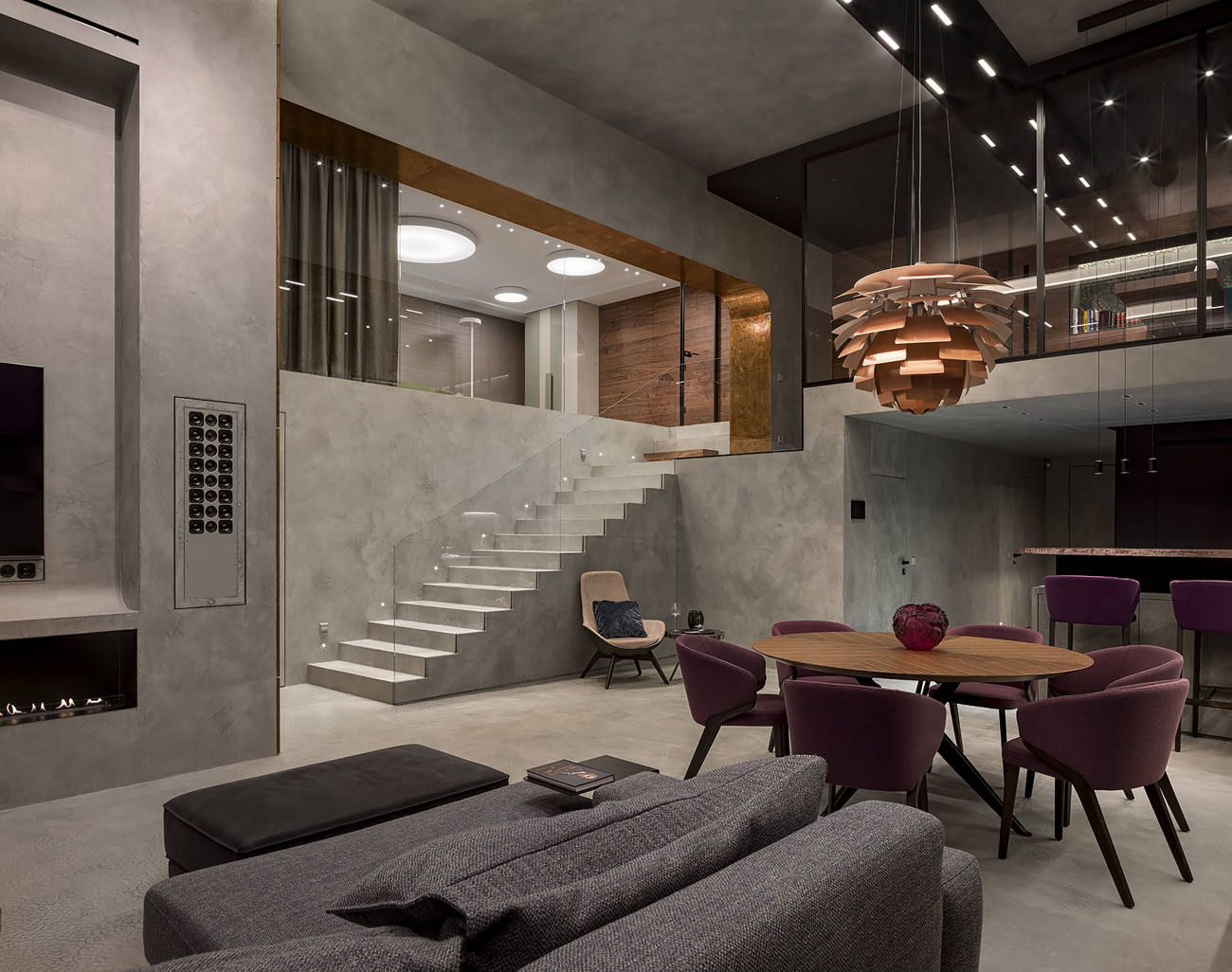 Atlanttic, cement-based microcement for swimming pools
Atlanttic is a product that includes the most advanced technology inside. Thus, it is a two-component microcement to adapt to surfaces that are partially or totally submerged in water, without suffering any consequences. It is ideal for swimming pools (it can be applied on pools, crowns and curbs), fountains, ponds or saunas.
Among its main characteristics, in addition to its impermeability, it also stands out for its ability to create non-slip surfaces. Aesthetically, as it is a continuous coating, it adds a lot to places and it is recommended to be used in white or off-white, although its colour palette is very wide.
Microstone, the non-slip microcement for exteriors
This microcement for exteriors has a large grain thickness that makes the surfaces it covers non-slip and very resistant, without having to be sealed. Thus, it is able to be constantly exposed to UV rays without losing its colour, perfectly preserving the tone of its pigments.
Quartz Efectto, ready-to-use microcement
Topciment®'s ready-to-use microcement that comes ready-mixed and can be applied by simply uncovering the bucket. It demonstrates enormous adhesion as it does not need fibre mesh to be applied. It is widely used in renovations to completely renovate spaces in a very simple way and with exceptional results.
Industtrial, epoxy-based microcement
This product, a mix of epoxy resin and aggregates, is the option for industrial flooring that is subject to high pressure and extremely high traffic. Its use is exclusive for interiors because otherwise, when in contact with the sun, it can yellow. It is common to see it in warehouses, hangars, car parks, factories, large commercial areas, tunnels, etc.
In addition to its enormous mechanical resistance, it is also resistant to humidity, which is why it is used in bathrooms. Its impermeability is much higher than that of other conventional microcements.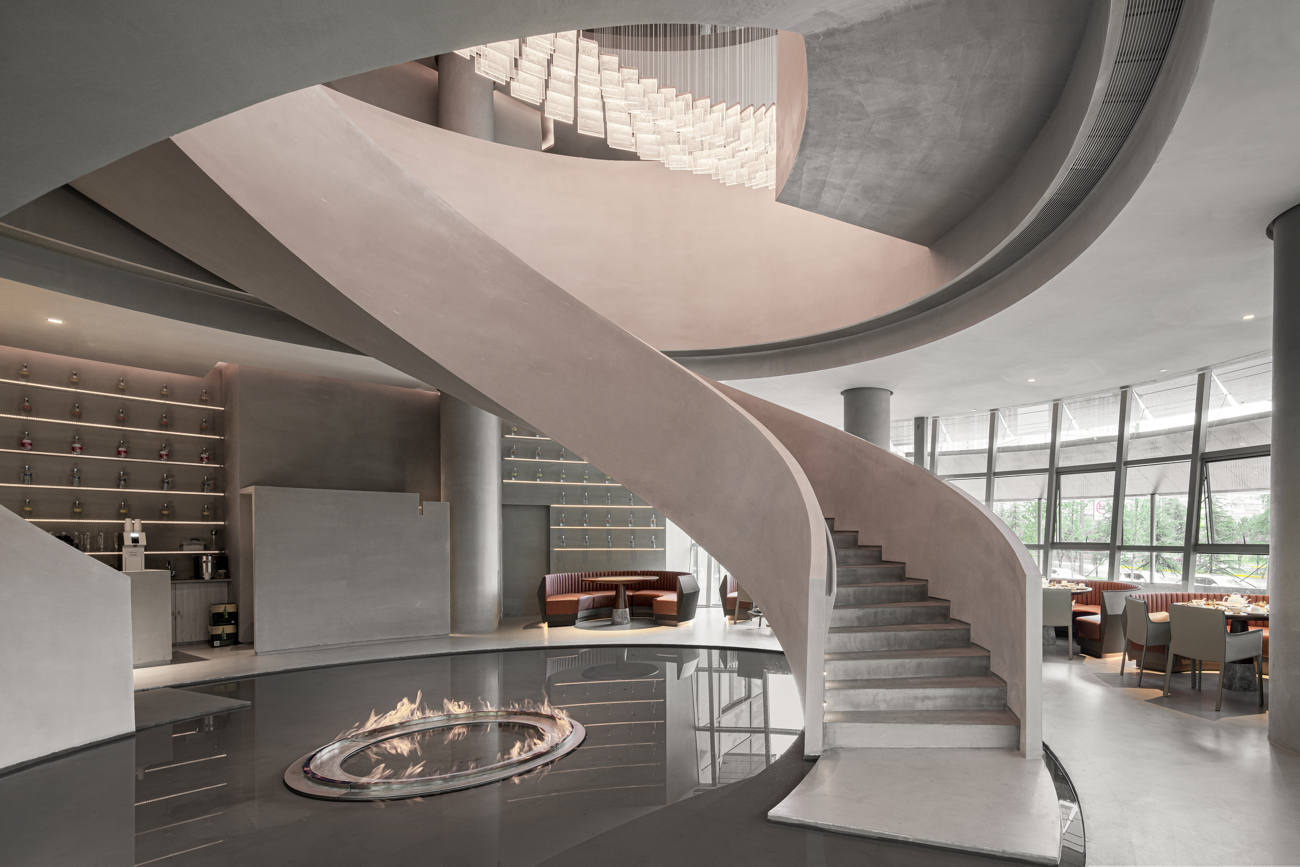 Natture, natural lime-based microcement
Natture is a microcement that guarantees excellent results. Its smooth and natural finishes, together with its hardness, are the protagonists of surfaces where contractions or cracks do not exist. Thanks to its great workability, it is possible to achieve finishes to taste, raising the level of personalisation of spaces.
With this product, walls and floors, indoors or outdoors, can be covered with tadelakt, stucco or exposed concrete effects and obtain a different and long-lasting beauty.
Microcement colours for creating ad hoc areas
At Topciment® we have a wide range of colours that increases the level of personalisation of each space. Thus, to our wide variety of products we add a catalogue of colours formed by natural pigments to create rooms with their own style. In addition, we also give our customers the opportunity to create their own customised colours. From warm colours to cooler ones, the variety you can choose from is very extensive and will allow you to renovate spaces and all thanks to a colour chart with more than 50 colours.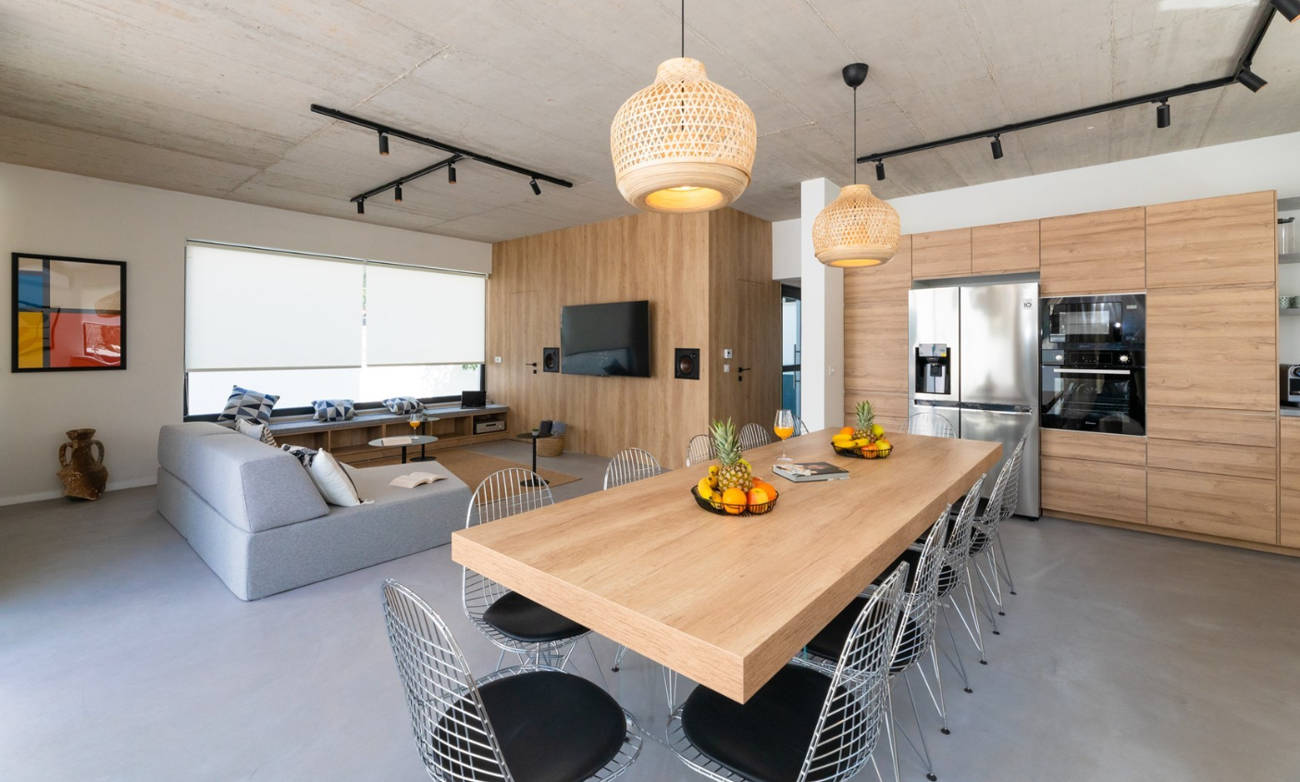 How much microcement costs in Aberdeen: Factors to consider
The price of microcement in Aberdeen per square metre depends on several factors. Thus, it is not possible to determine the price of an application based simply on the cost of the product itself, i.e. the microcement.
Thus, in order to determine the final price of an application, other aspects related to the process must be taken into account, such as whether or not the substrate is in perfect condition to be applied. This means that the surface, regardless of the material it is made of, must be even throughout its length, without fissures, cracks or areas where humidity has penetrated, so that the microcement adheres perfectly and the application is successful and the durability of the finishes is maximum.
On the other hand, it will be necessary to determine how many applicators will be needed to carry out the renovation, knowing that the greater the number of expert applicators, the higher the cost of this item and its impact on the final budget.
Another variable that can influence the price is the square metres that have to be applied, bearing in mind that the more metres that have to be applied, the less money it costs.
The type of material, the degree of difficulty of the renovation or the distance the applicators have to travel from their base to the application site will also influence the final price.
At Topciment®, we invite you to contact us for a free, personalised quote.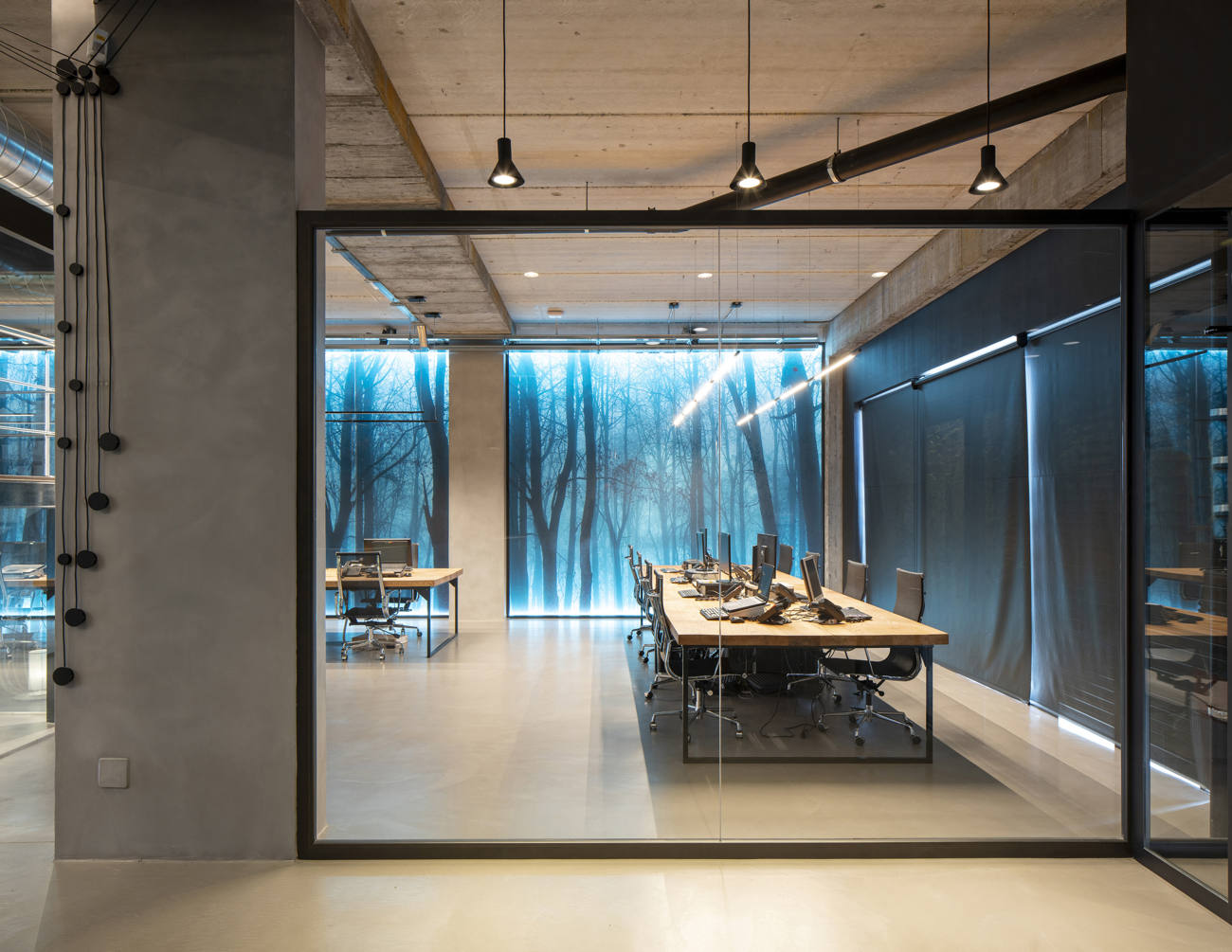 20 years of experience to help you improve as a company
From our beginnings in Spain, we have managed to conquer other markets until, little by little, we have made a name for ourselves internationally, registering our brand in Europe, the United States and China.
No matter the size of the project you have in hand because by trusting us you are doing so in one of the world leaders in microcement that has achieved an ISO 9001:2015 certification from the CE for the processes we use to make our products and the quality of our coatings themselves.
Knowing all this, is your professional activity based on the renovation or creation of new spaces and do you want to improve your services and give the best to your customers? At Topciment® we put all our experience in continuous coatings at your disposal. All you have to do is contact us and we will start shaping the project you want immediately and, above all, together with you.
Our expertise extends to training
Thanks to our expertise, we have achieved a very high level in each and every one of the applications we carry out. And, at Topciment®, as we have a great professional commitment, we pass on all our knowledge in the field to applicators so that they can raise their level as professionals and, thus, improve the level of the profession in general so that every surface, in every corner of the world, is much more beautiful and more durable.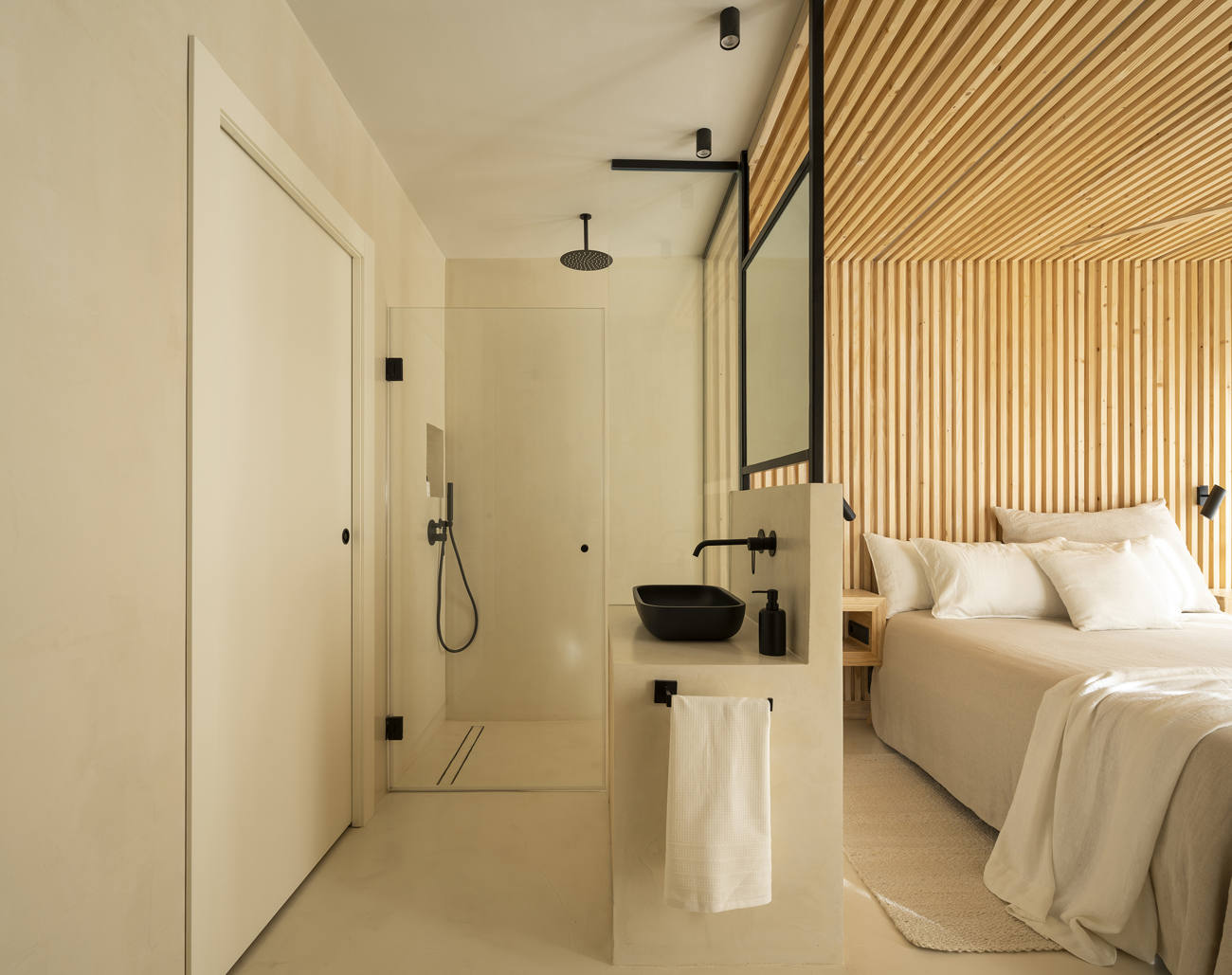 Premium advice for our approved partners
For almost two decades, we have built up a very broad customer base. In fact, it is made up of people from many different countries, spread across the globe. In order to provide them with the best service, we have a large team of professionals trained in all aspects of microcement and other coatings to be able to respond to the doubts of our buyers.
In addition, our team speaks a multitude of languages to be able to understand the requirements of each project to perfection and thus be able to carry it out in the best possible way. You can also count on our specialists to give you free advice throughout the whole process.
Contact your microcement company in Aberdeen
Do you have a microcement project in Aberdeen and want to know more about what our continuous cladding can do for you? Let's have a chat. Just fill in the form below and an expert will contact you.