Stamped concrete images of projects completed by Topciment
Stamped concrete is one of the most suitable decorative coatings to modernise any environment: terraces, swimming pools, residential areas, sports and cultural centres, parks and gardens, car parks, etc. A system that adapts to the particular needs of each space, providing aesthetics and, above all, the functionality required by surfaces that, as a general rule, are outdoors.
At Topciment we have a wide range of products so that the professional can apply the best decorative solution to the paving or wall covering to be treated with stamped concrete. Materials of high decorative value that provide added value to the place. A customised, waterproof and non-slip finish, which does not discolour due to the effects of UV light and is very durable, among many other benefits.
Each stamped concrete project is unique, as are the requirements of each space and client. If you are thinking of installing a stamped or vertical printed paving, in this gallery of photos of stamped concrete you can get a better idea of the finish that you can achieve by using our system.
Below, we show you some real stamped concrete works that have been carried out with Topciment products. Find some inspiration!
Stamped concrete images in housing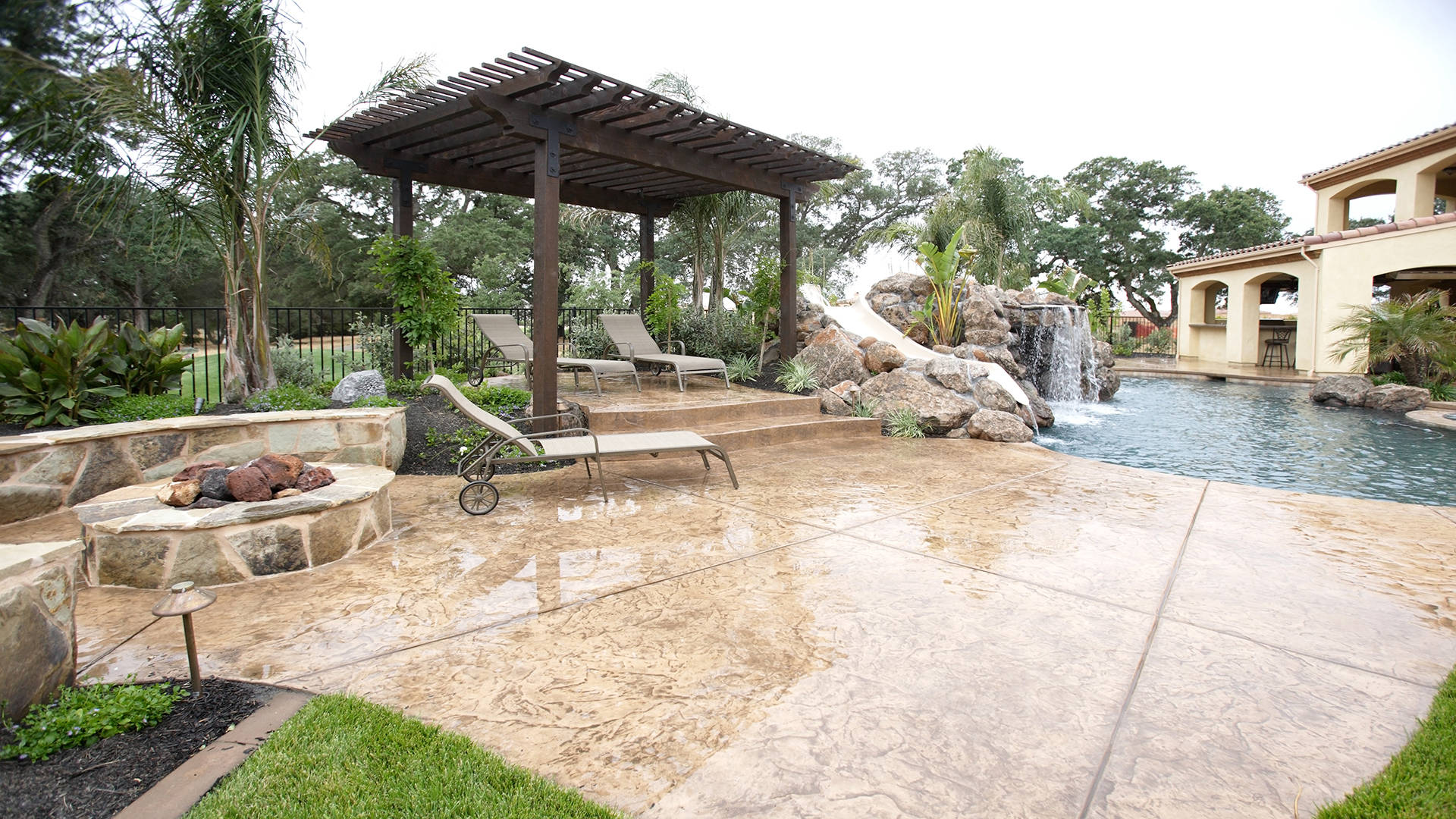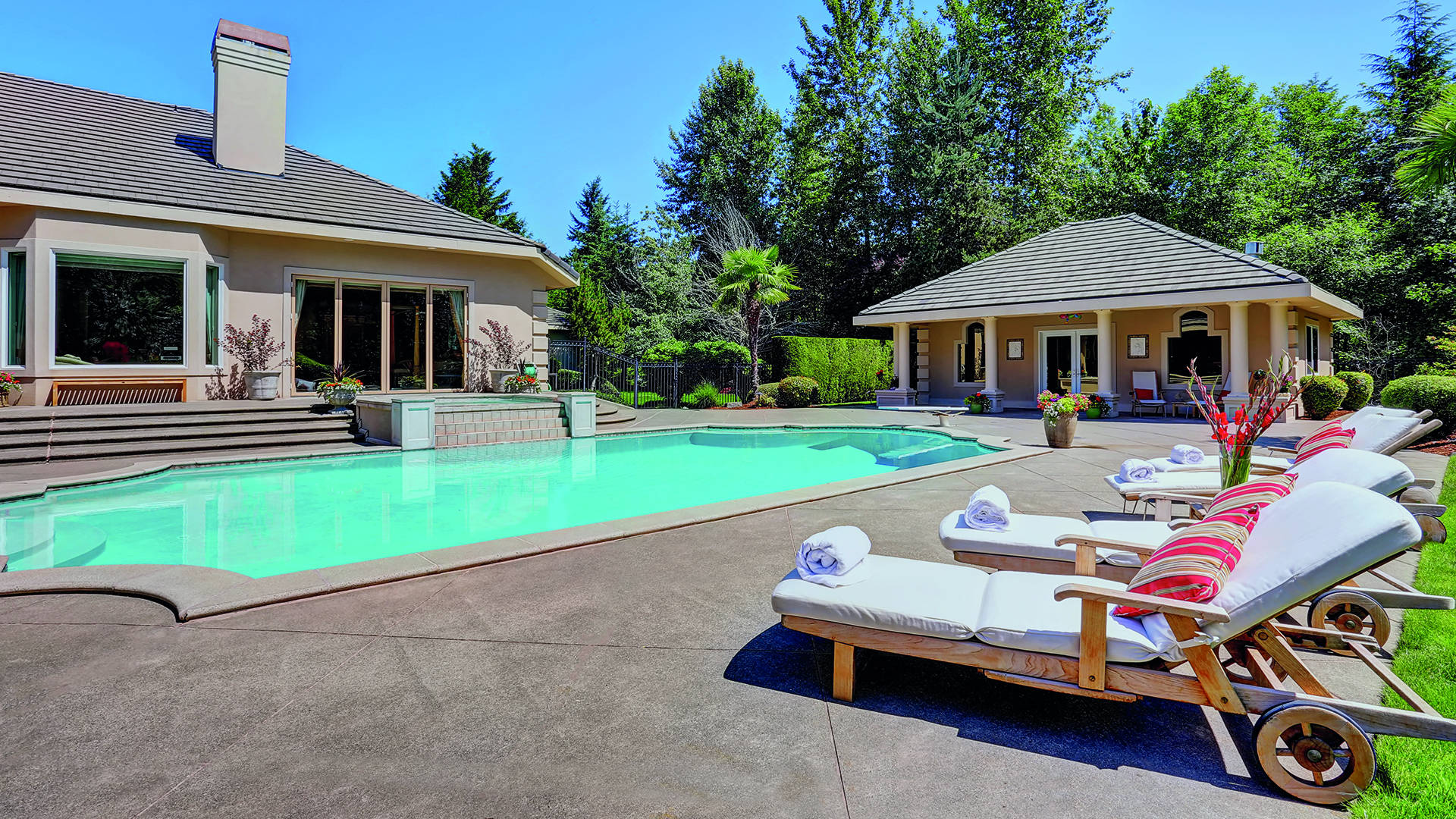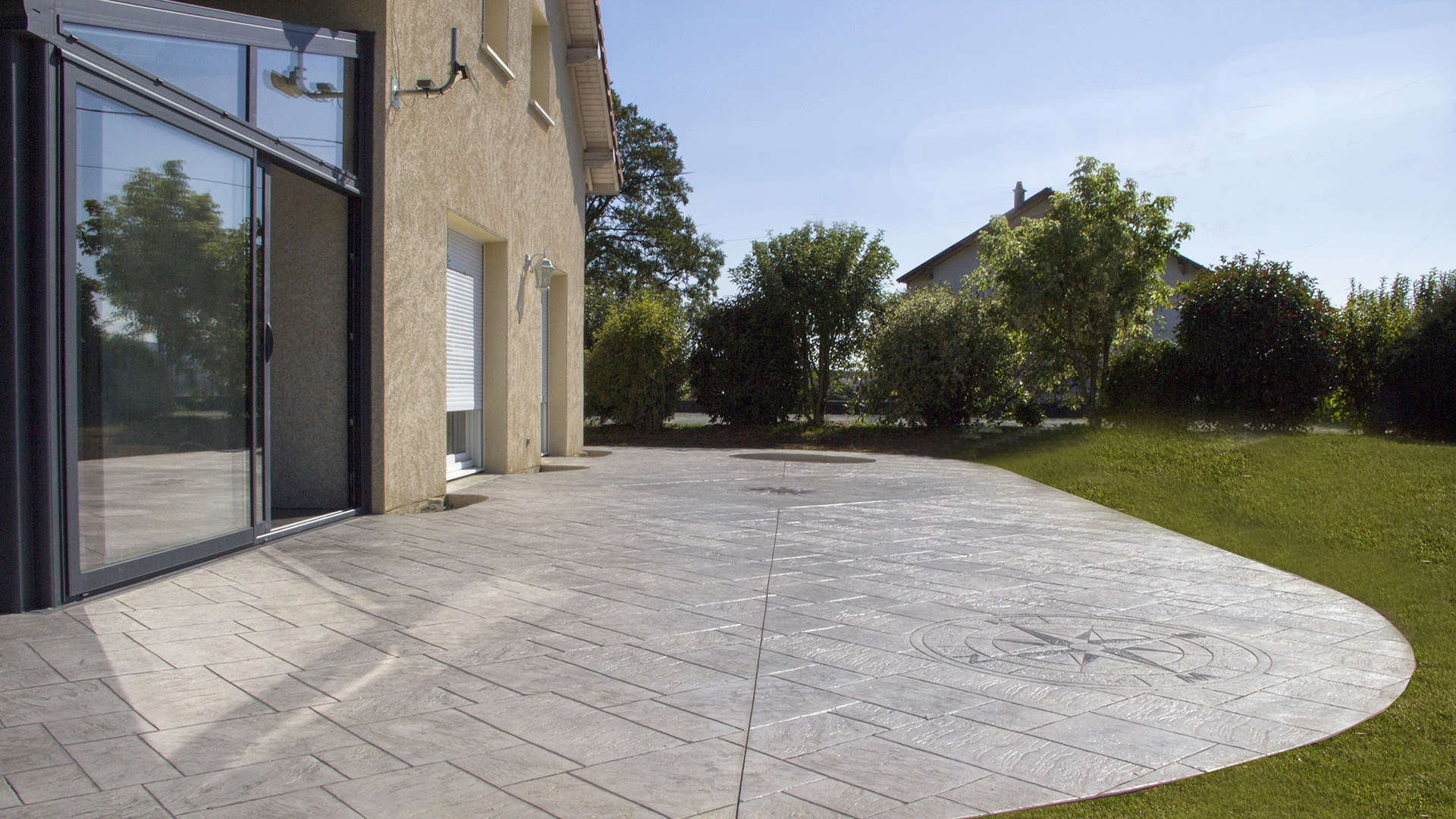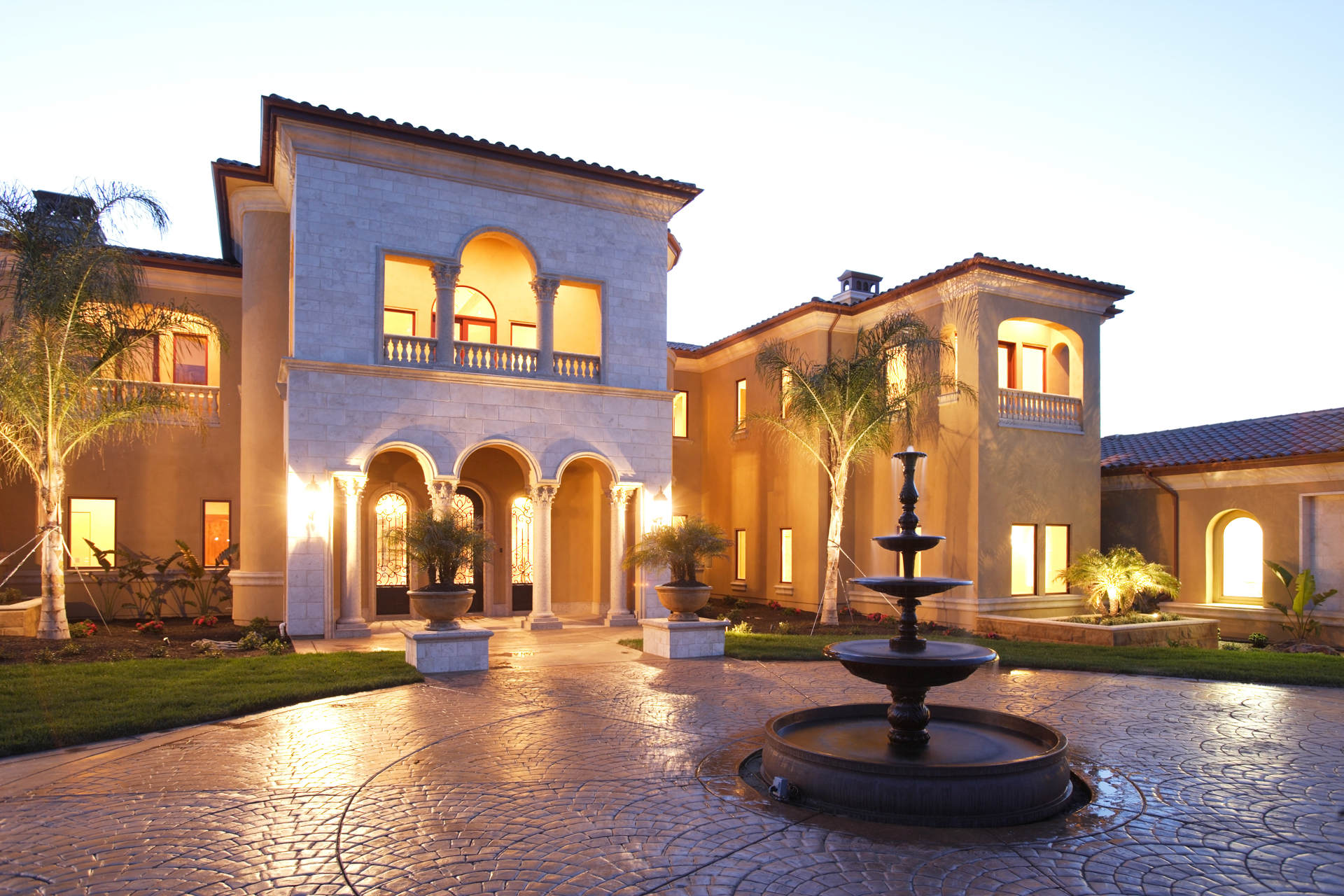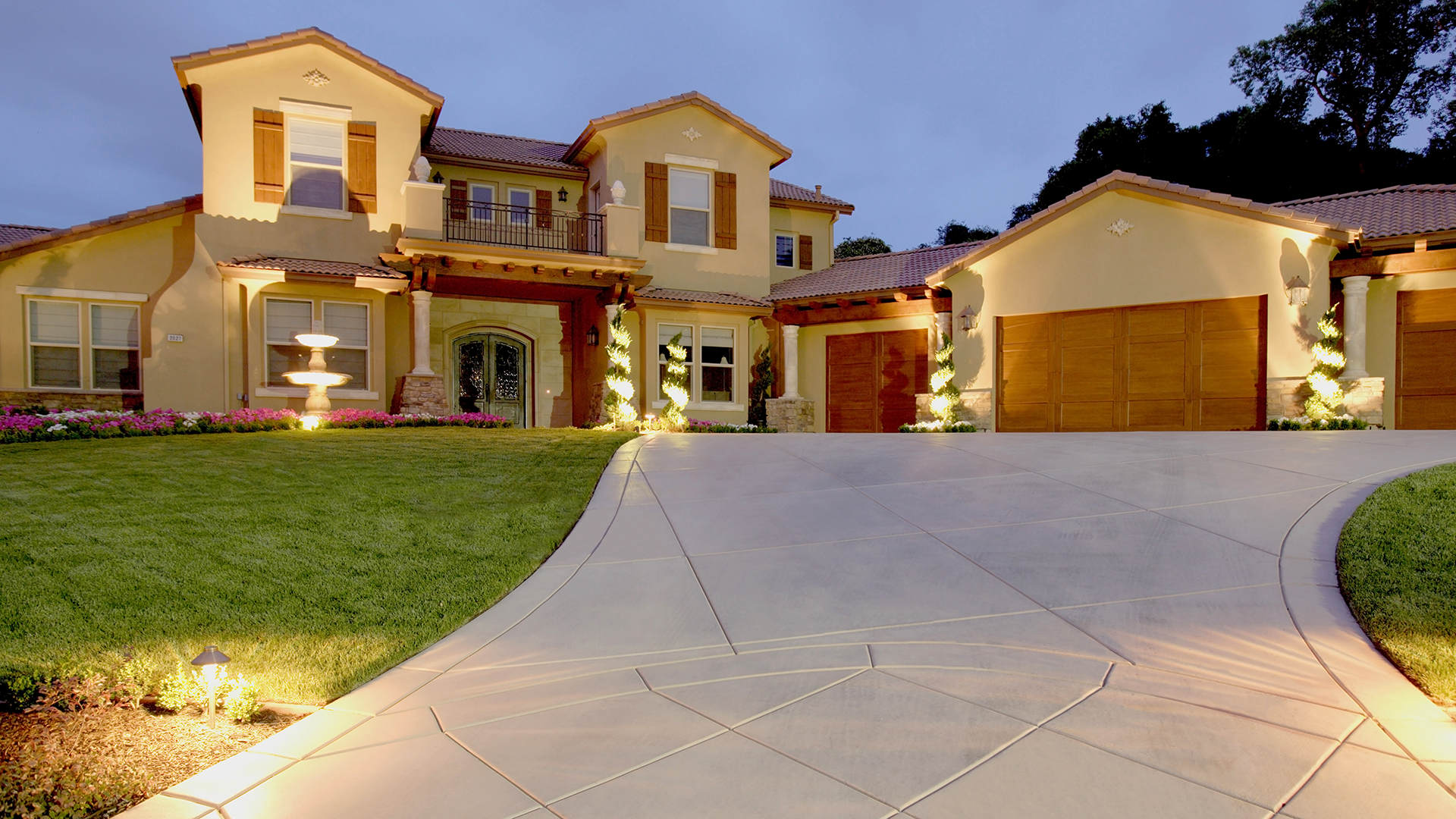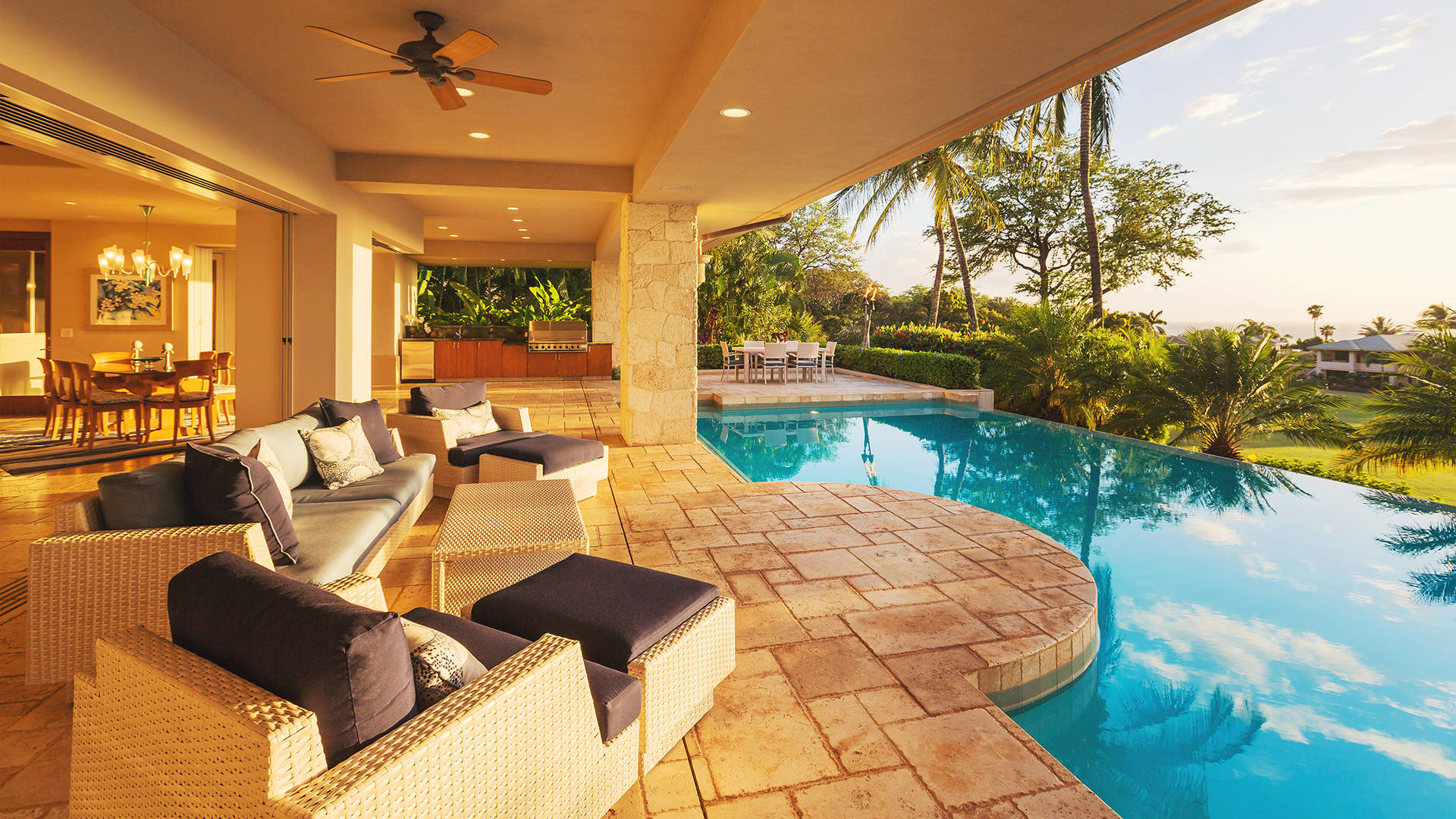 Stamped concrete images for swimming pools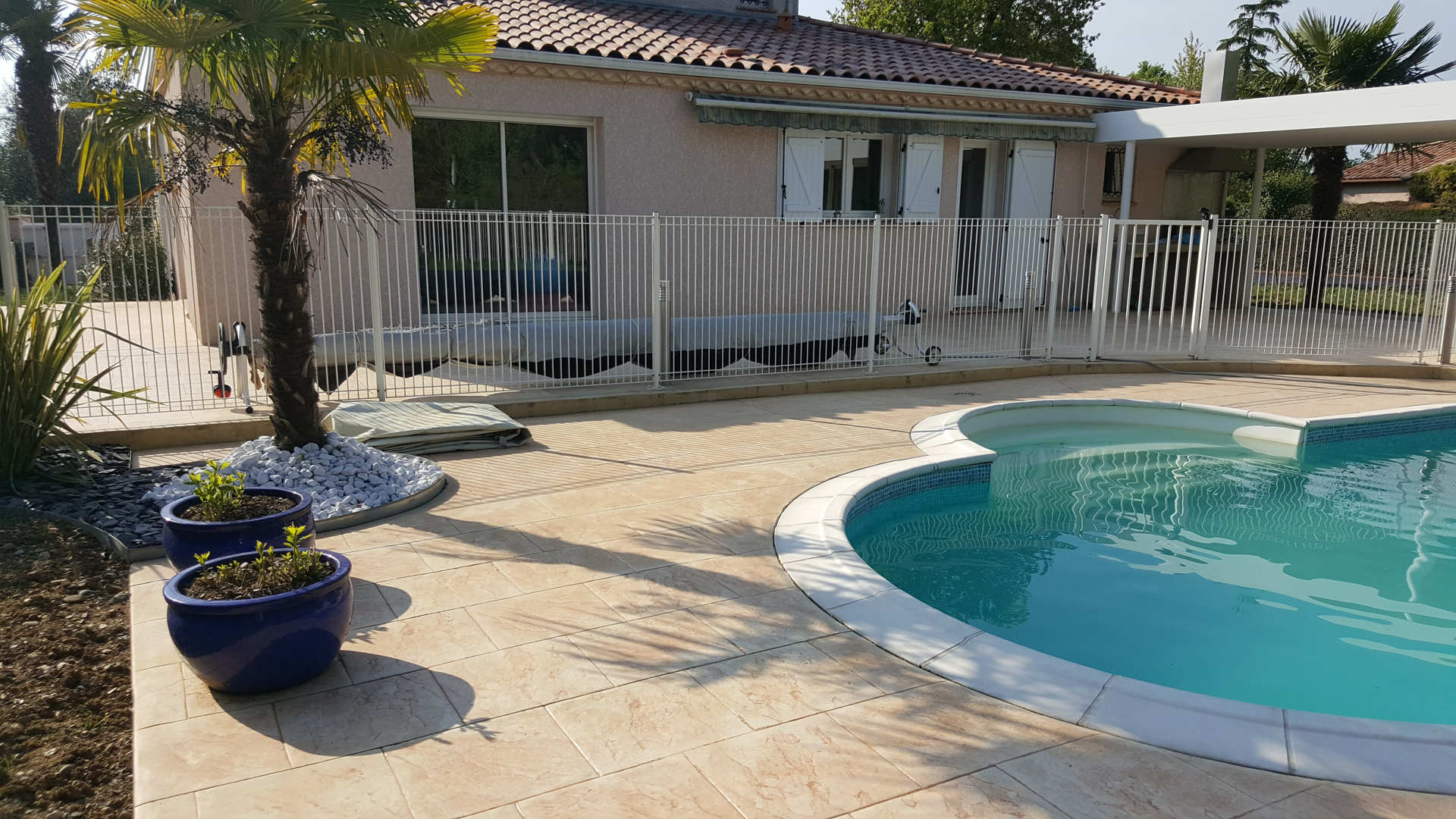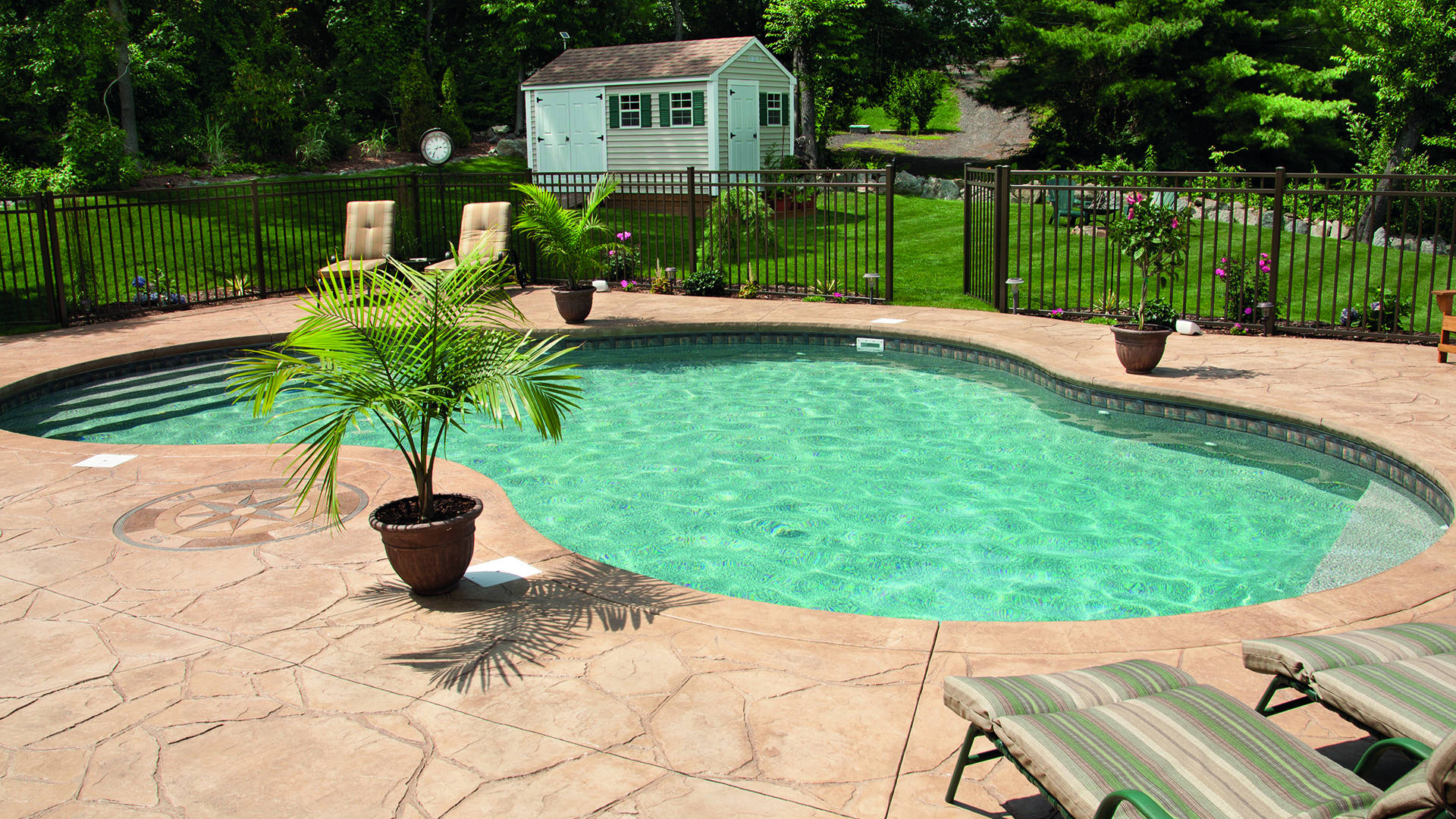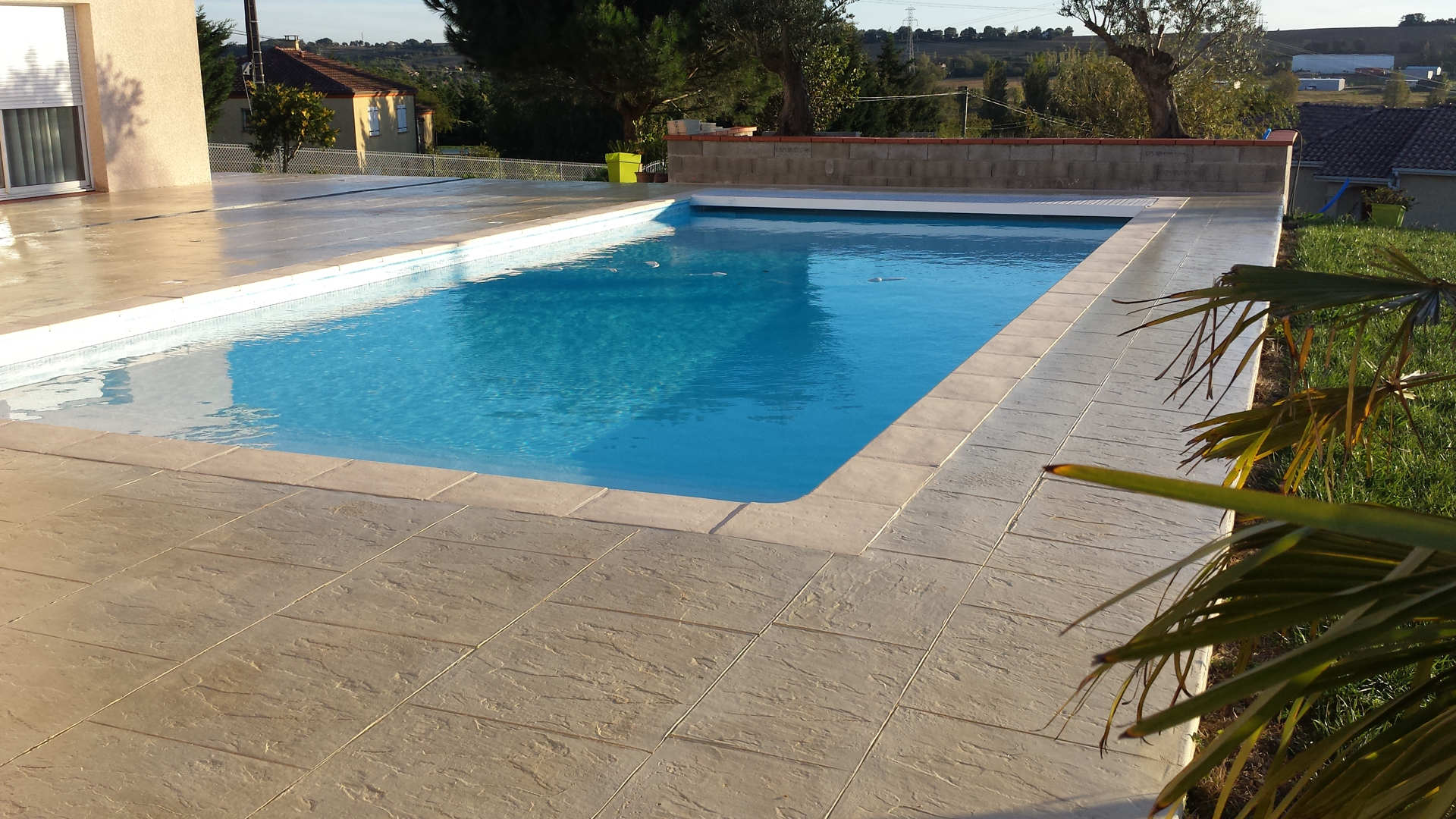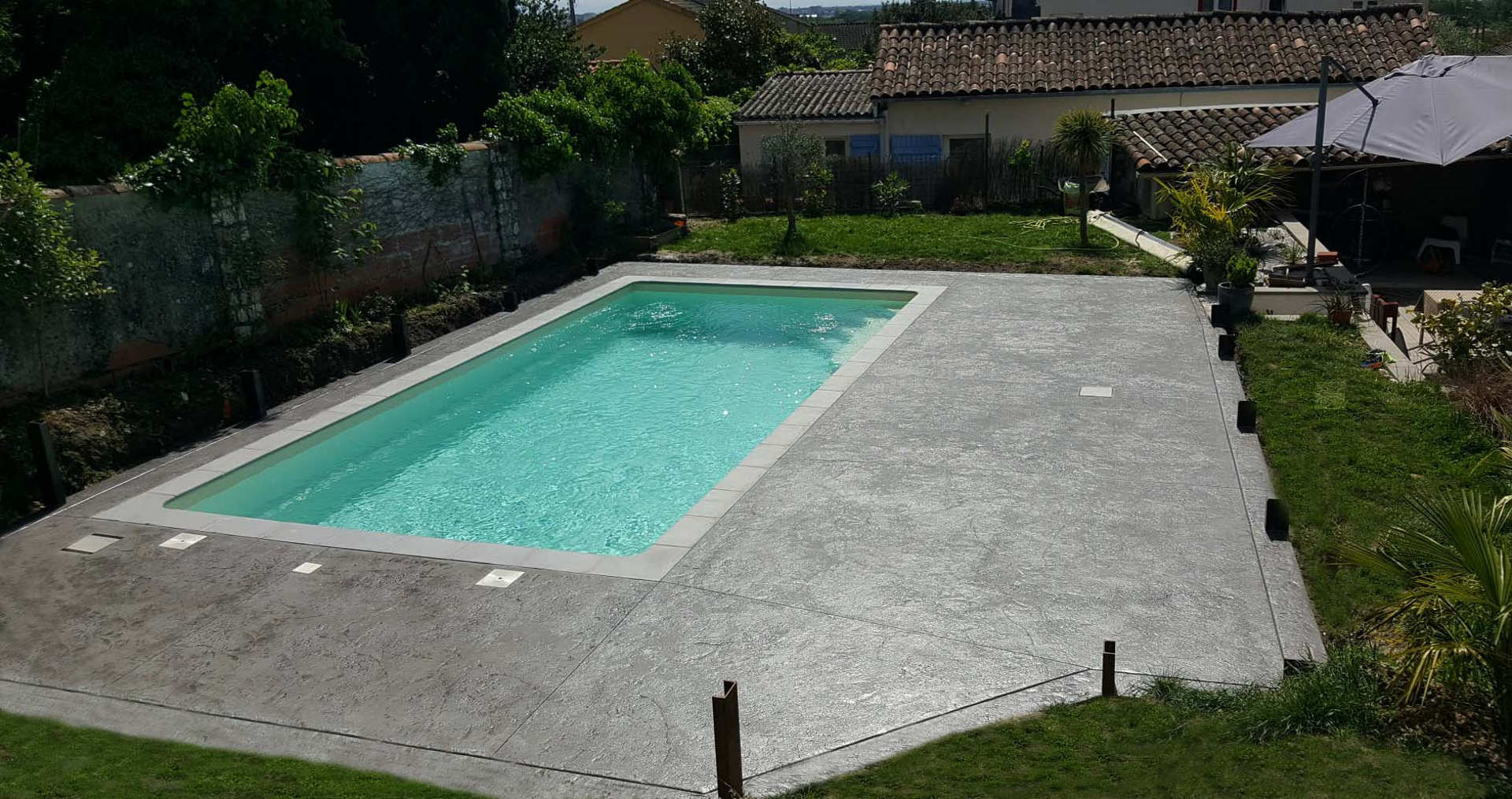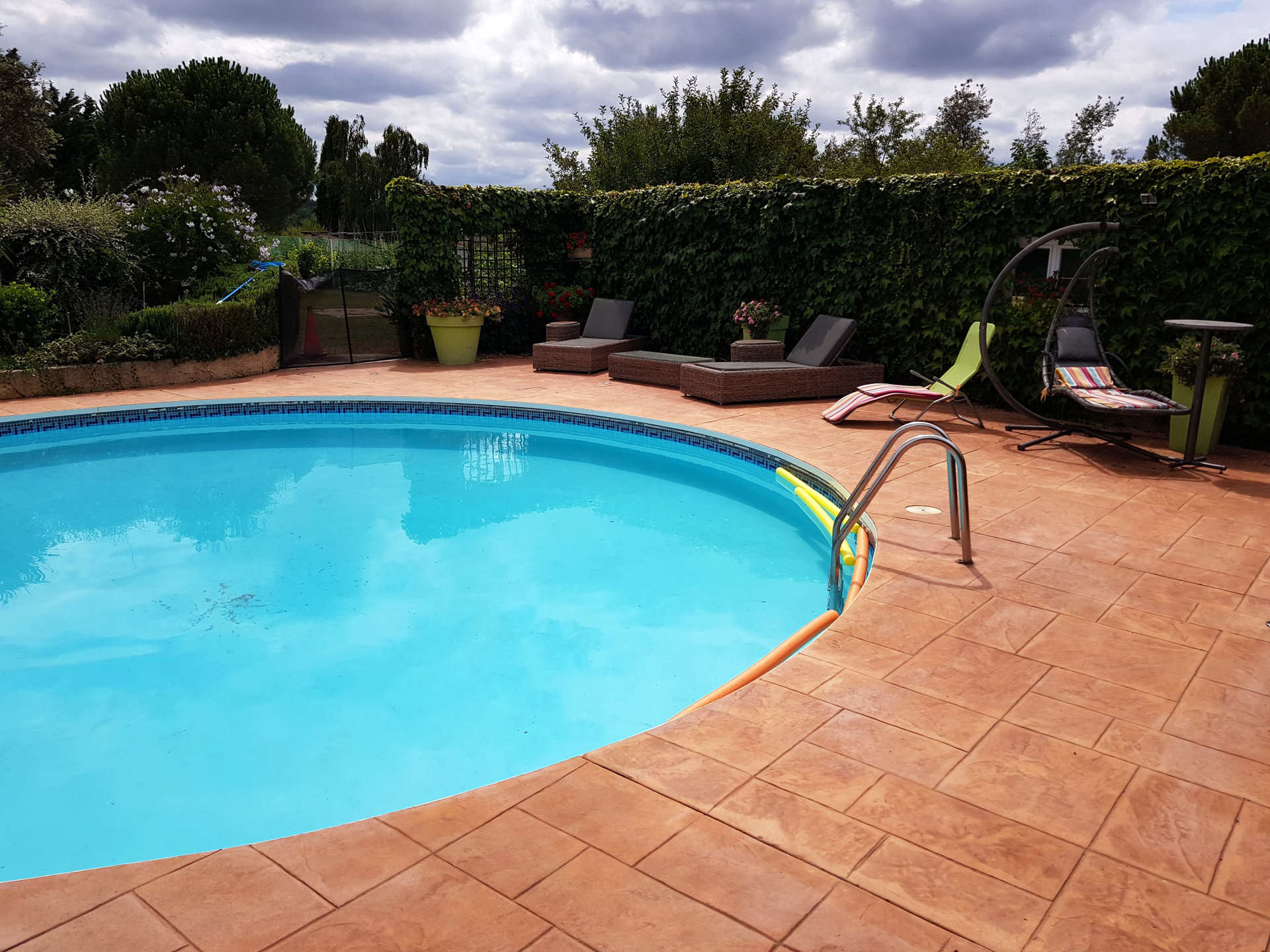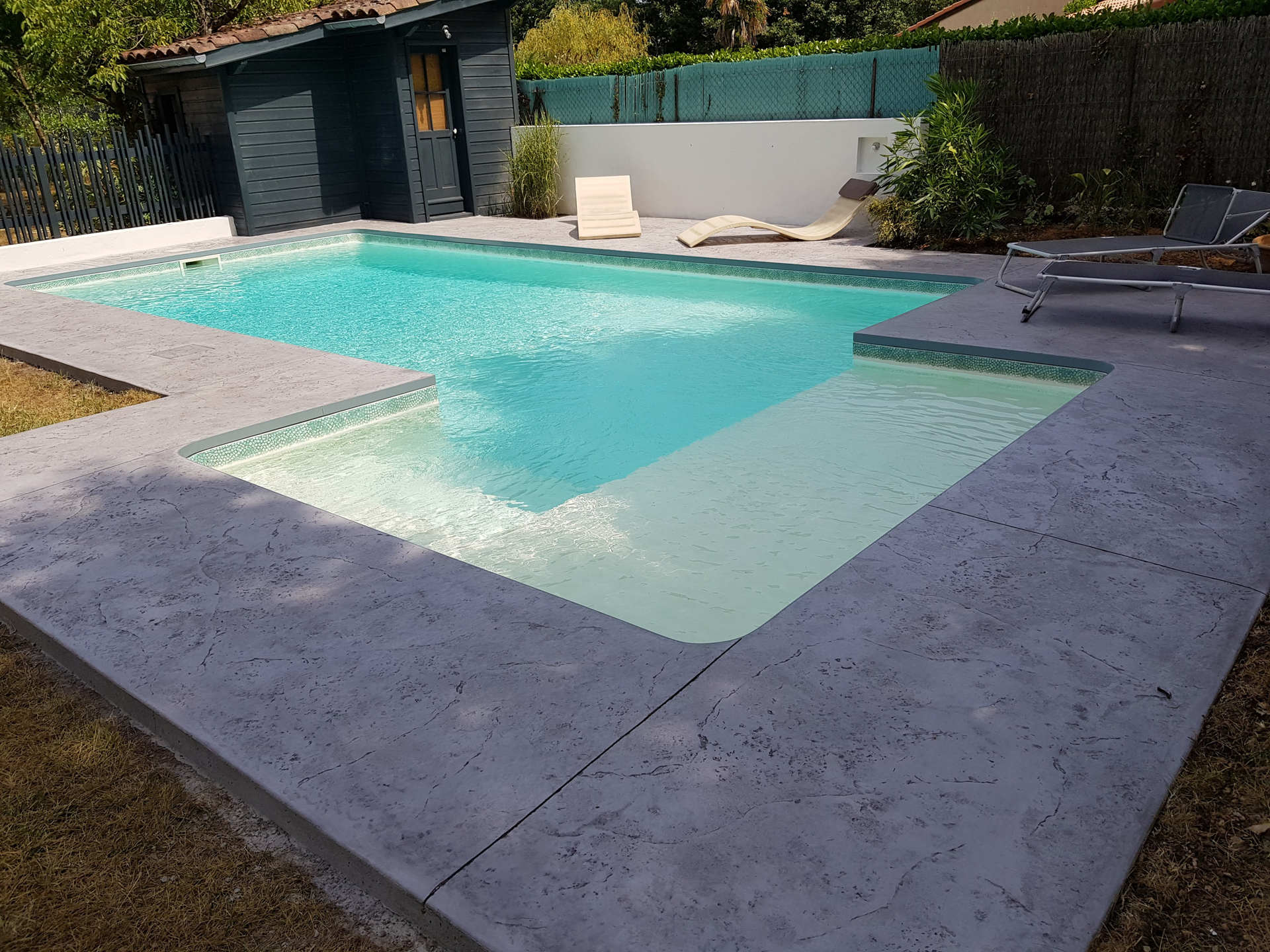 Stamped concrete images pavements with Rosa de los Vientos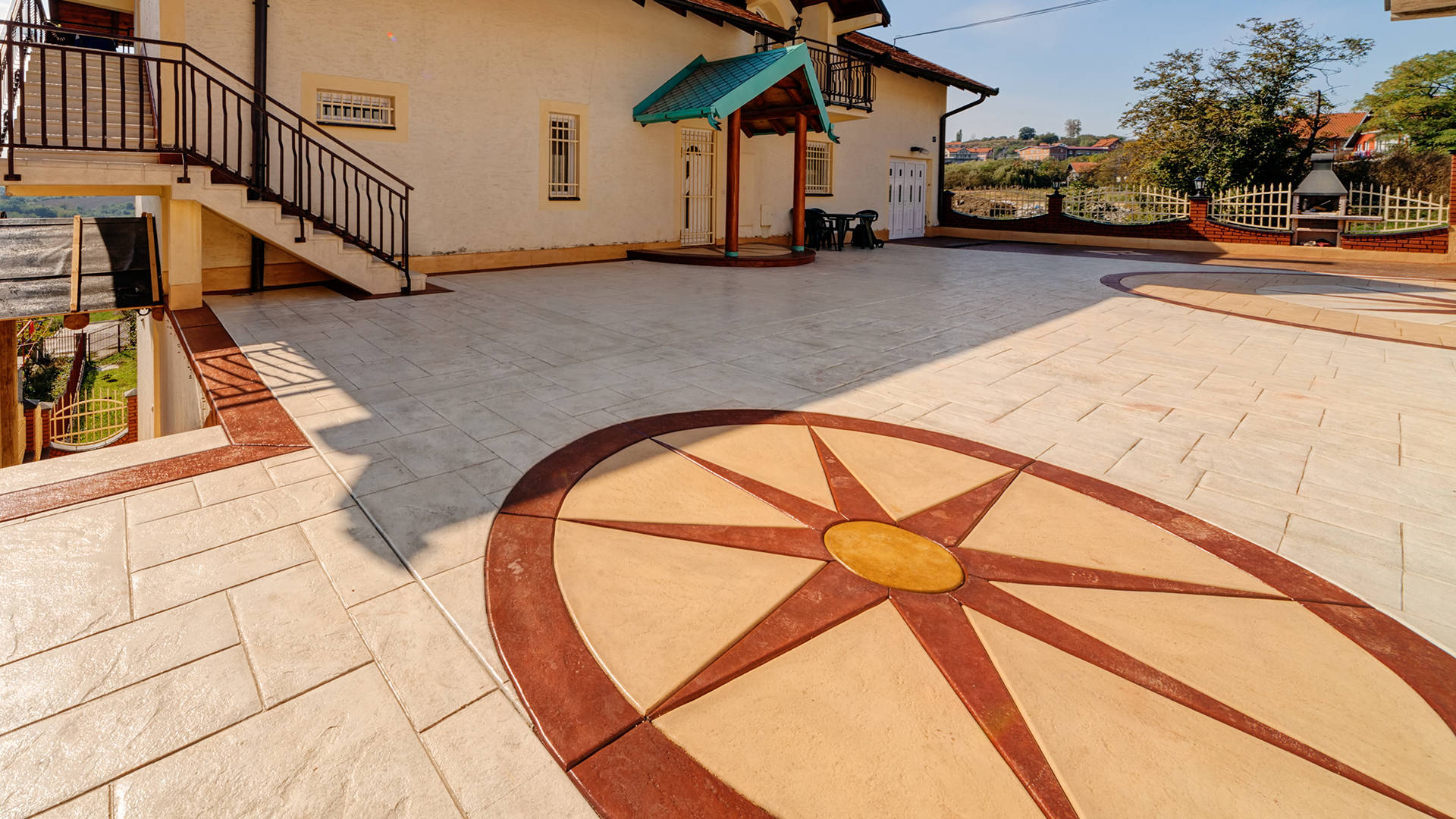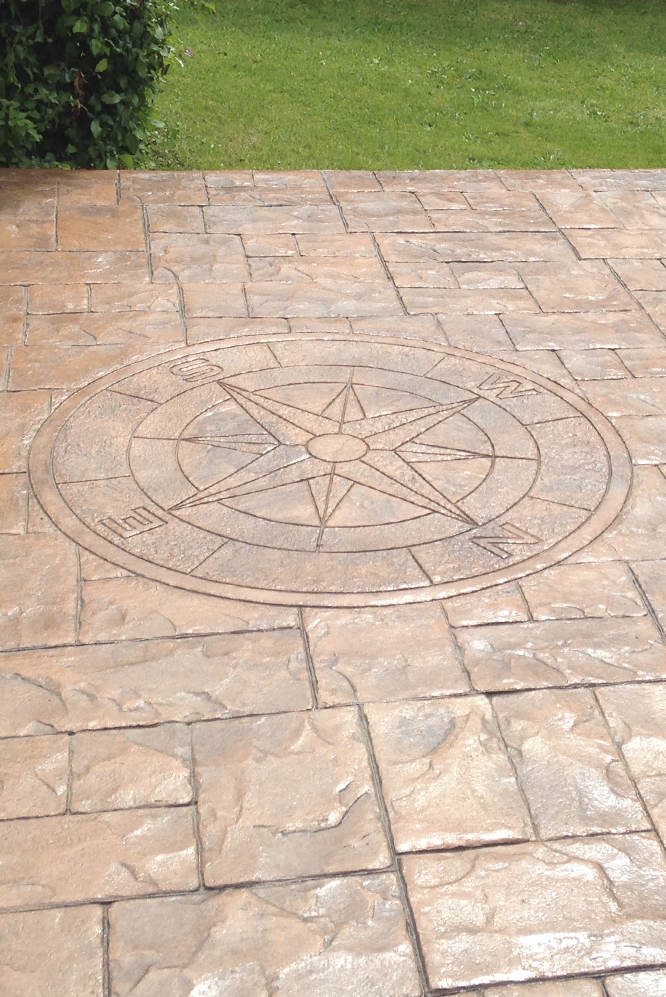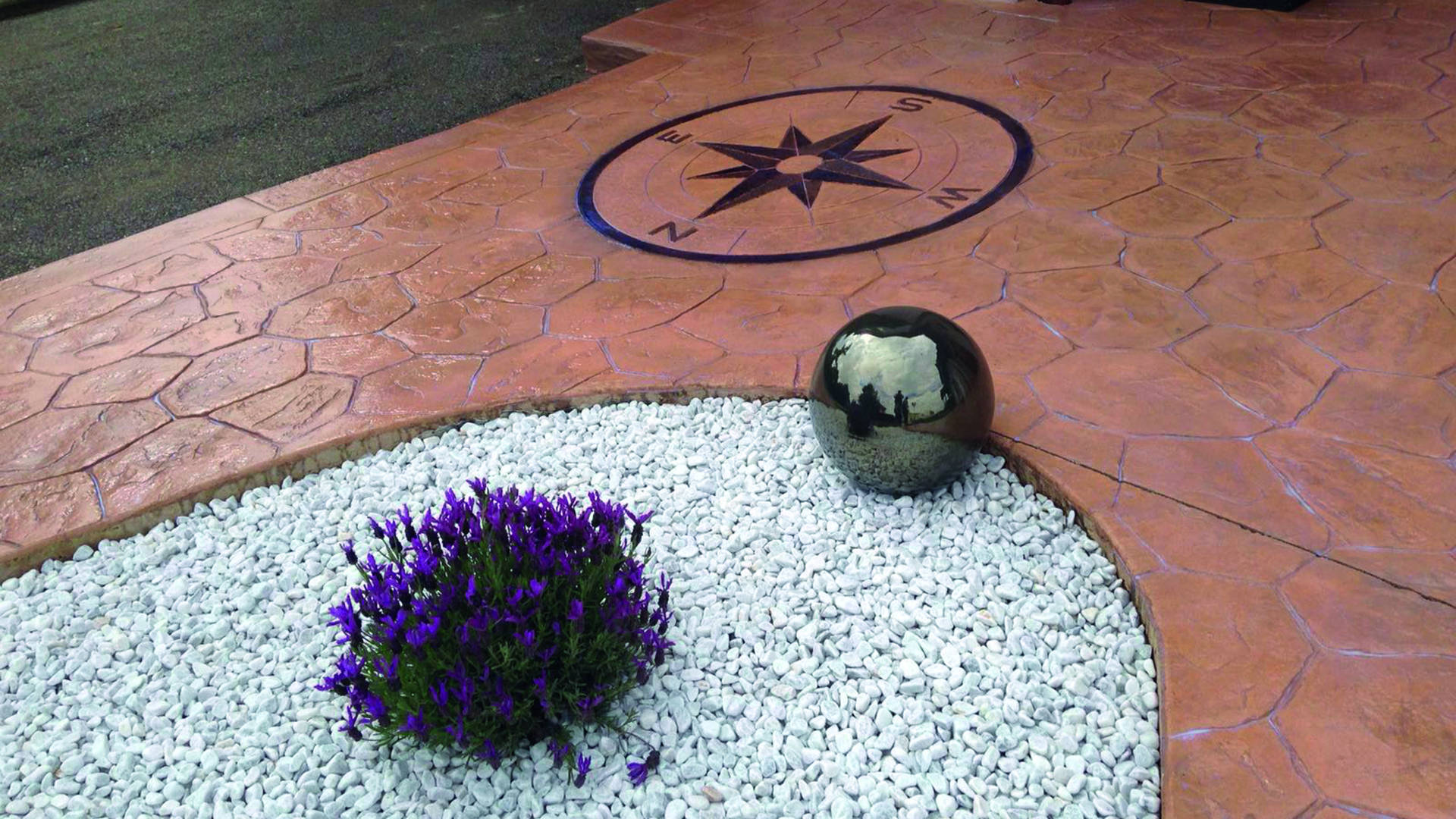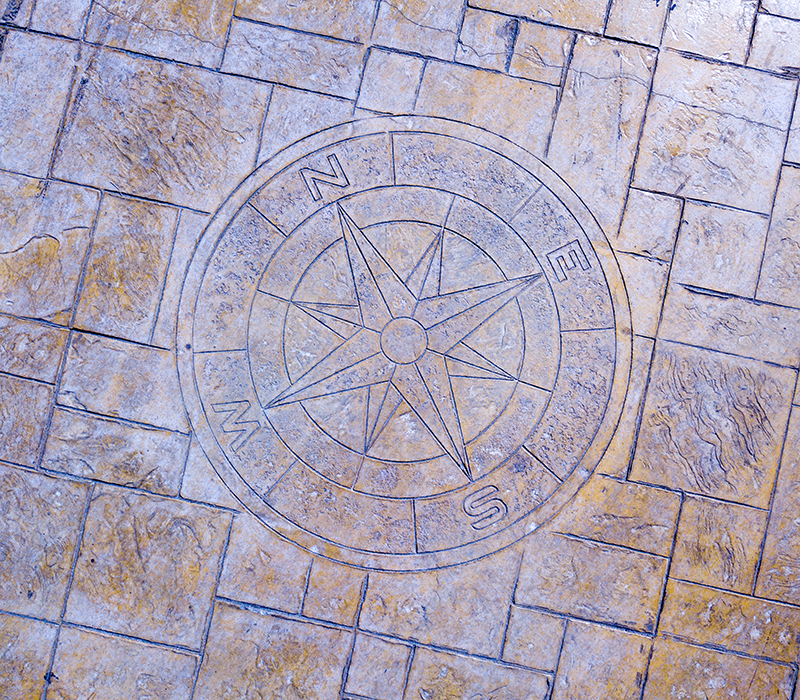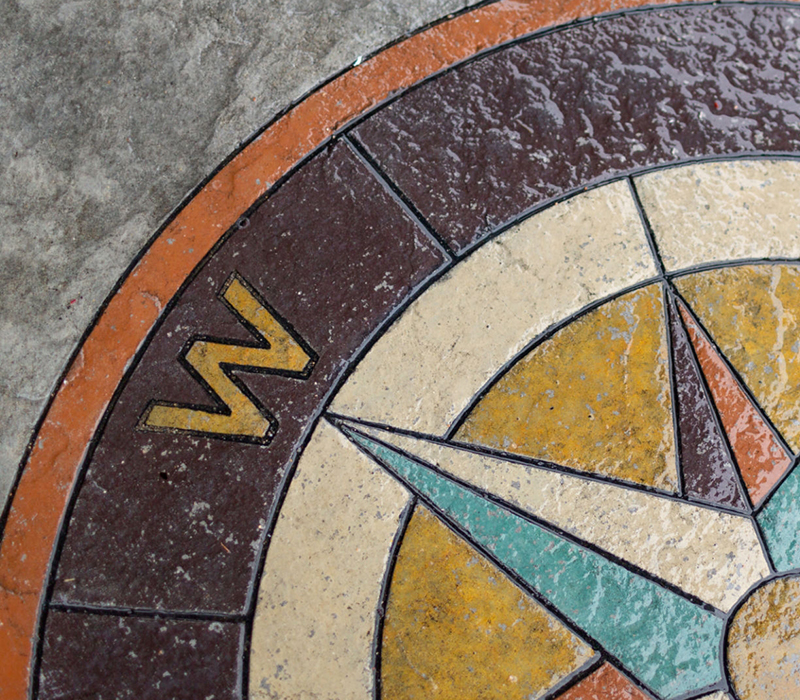 Stamped concrete images imitation wood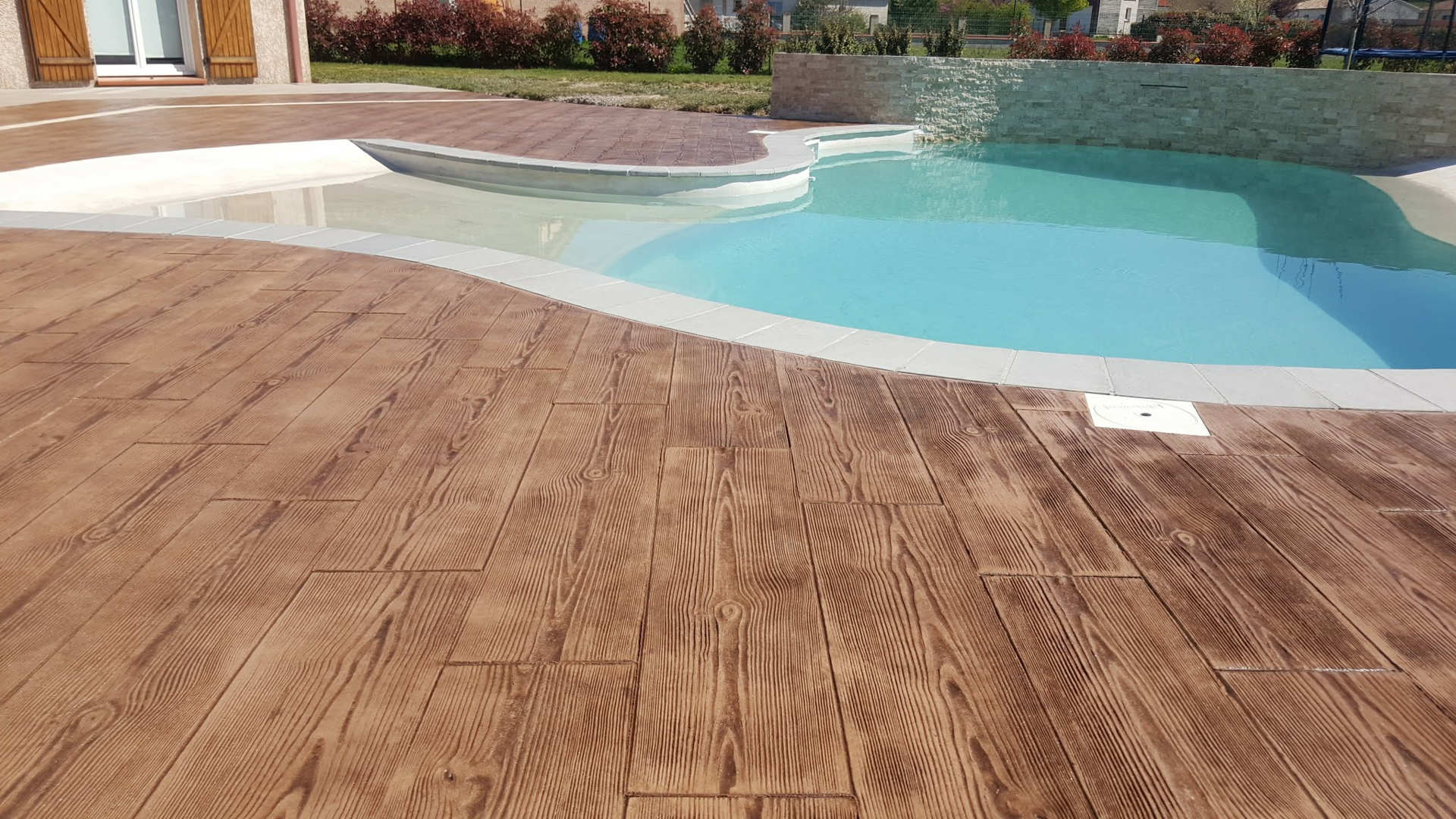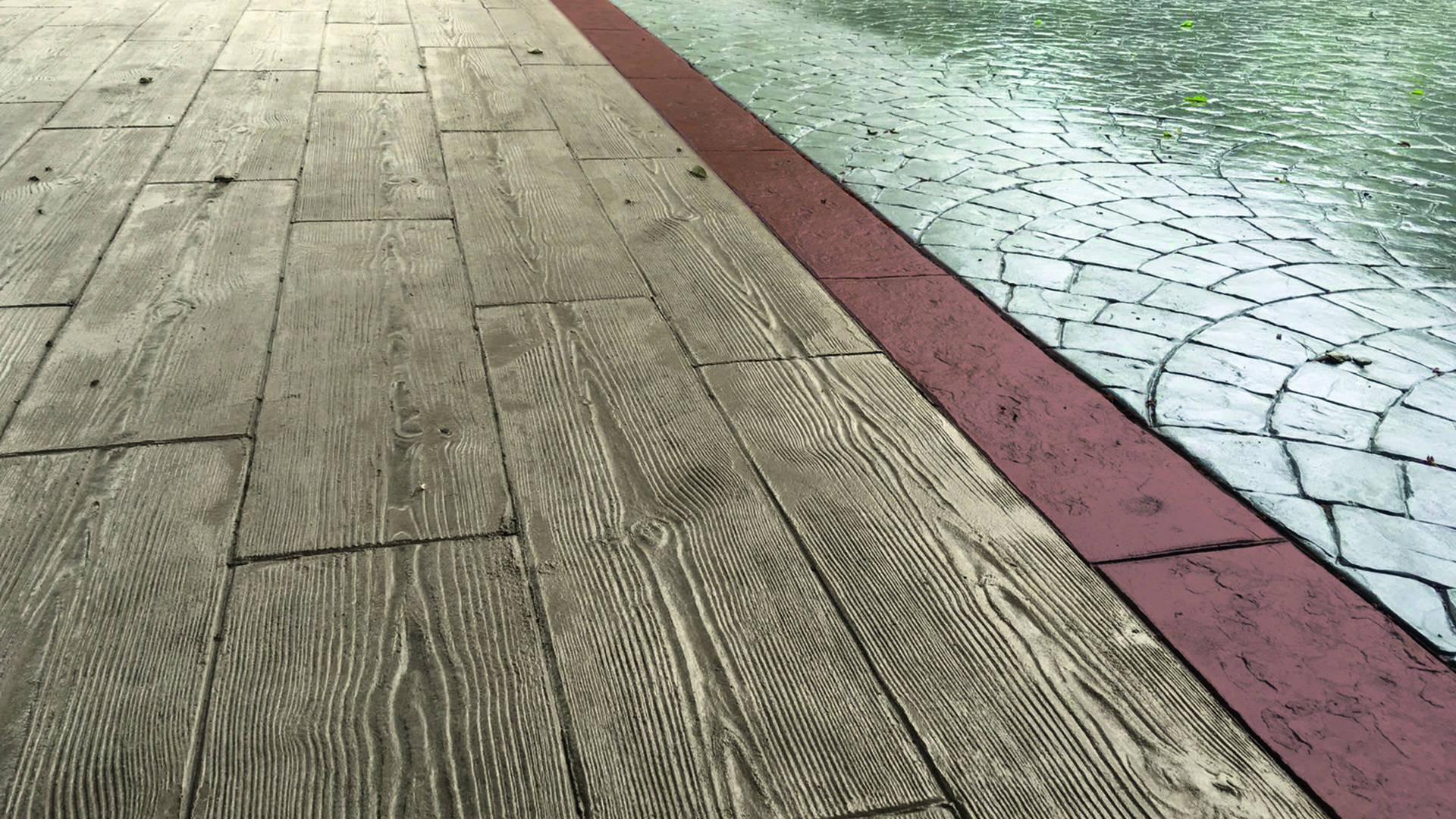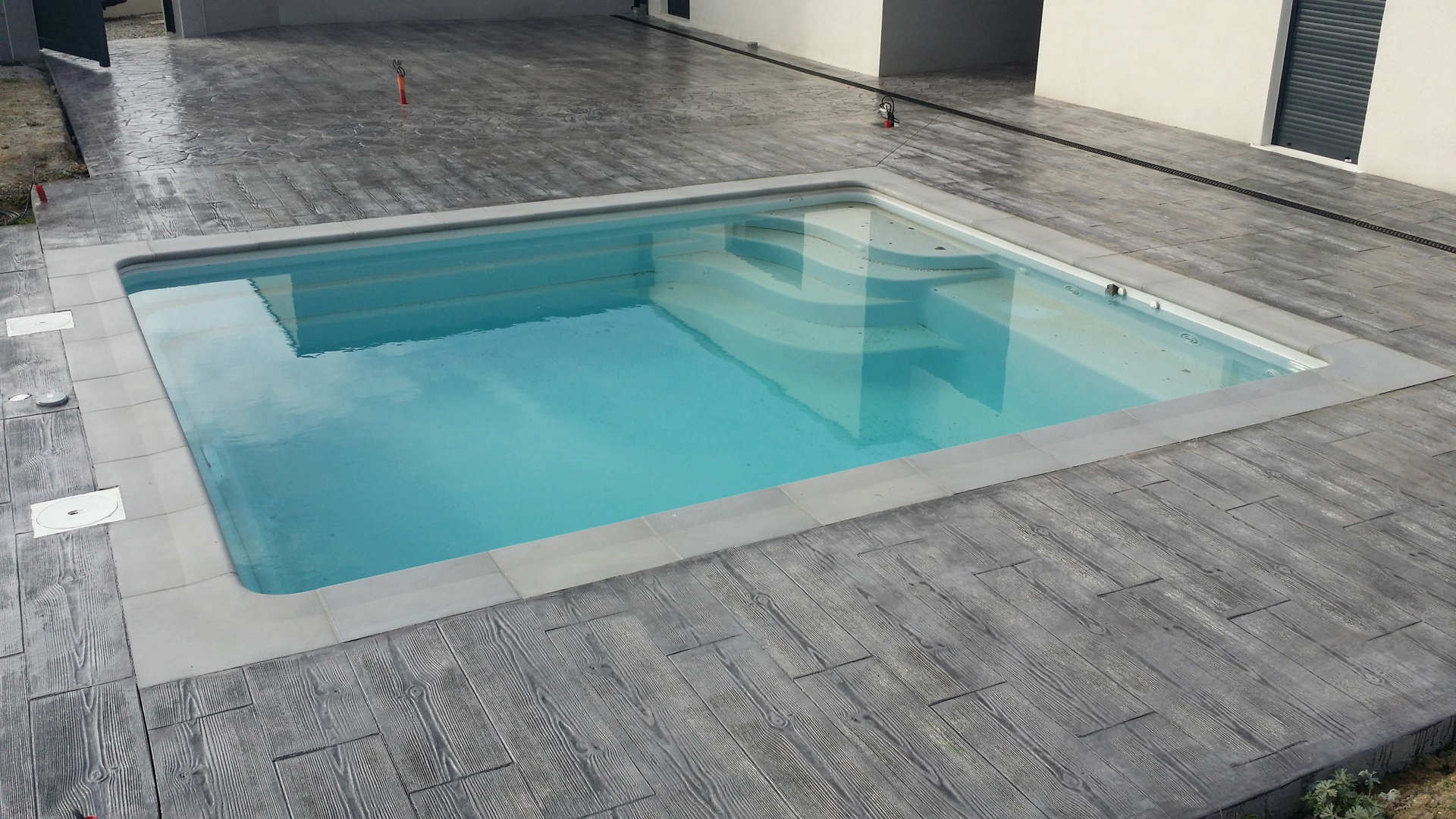 Stamped concrete images on pavements, parks and gardens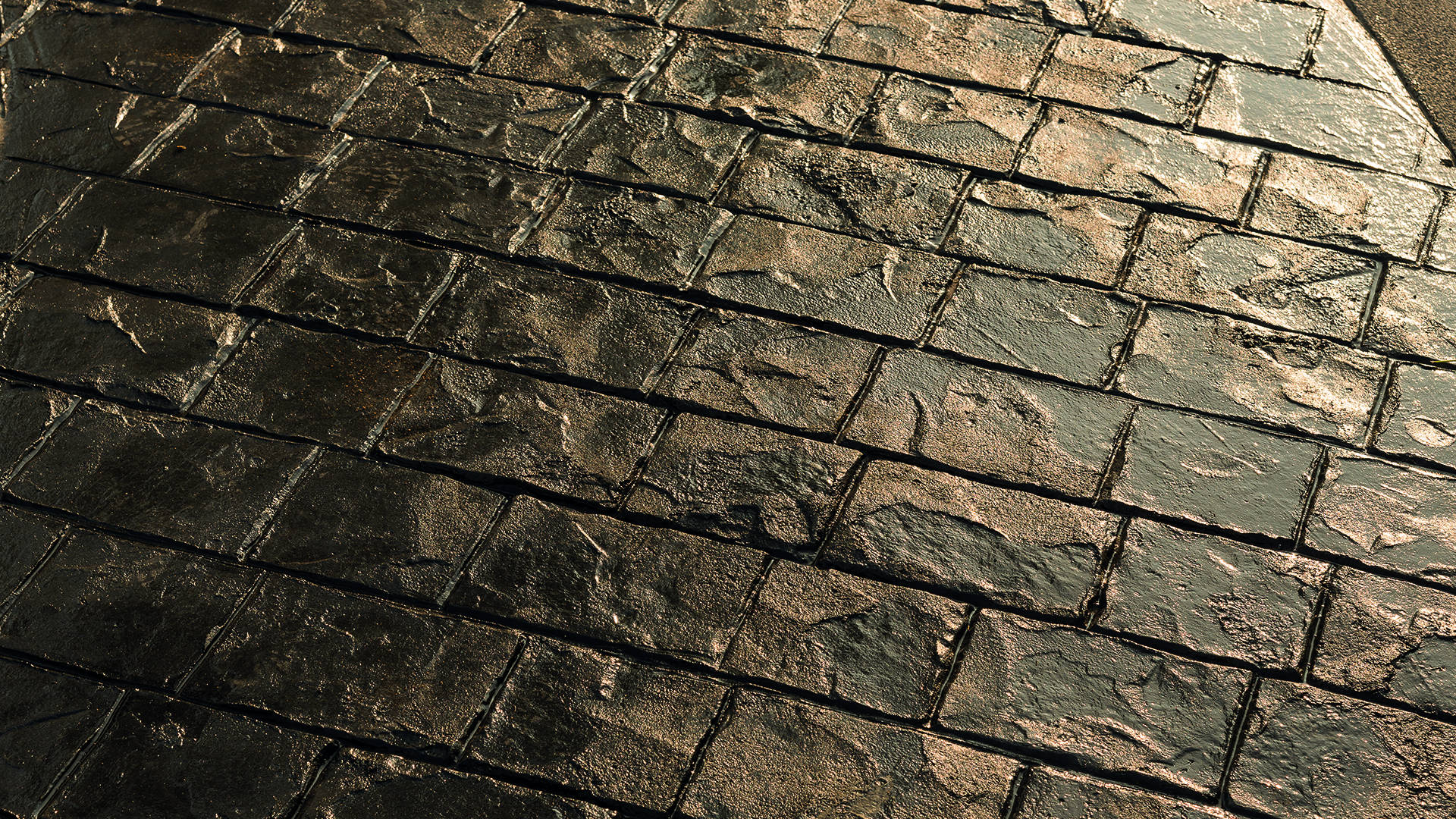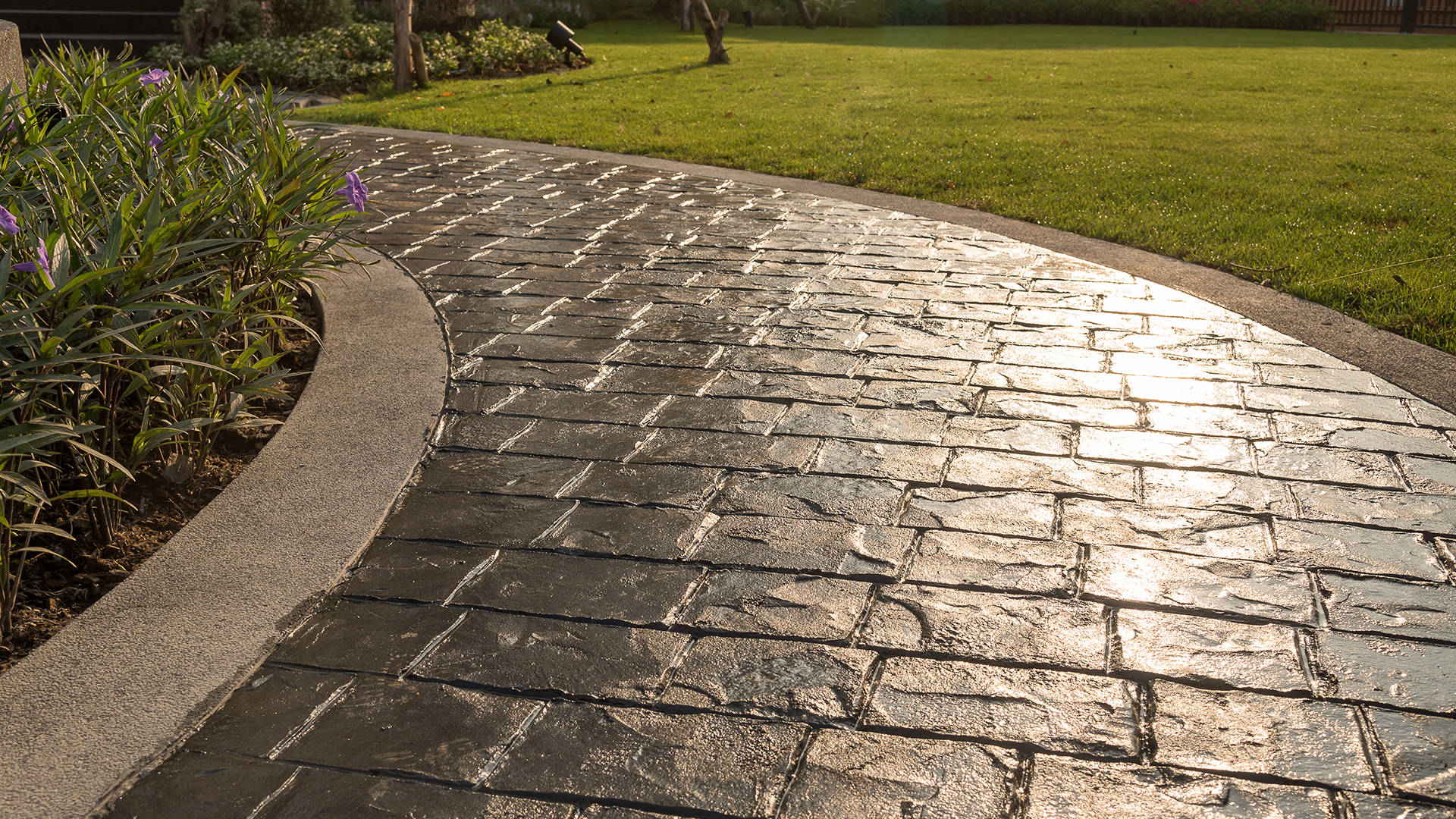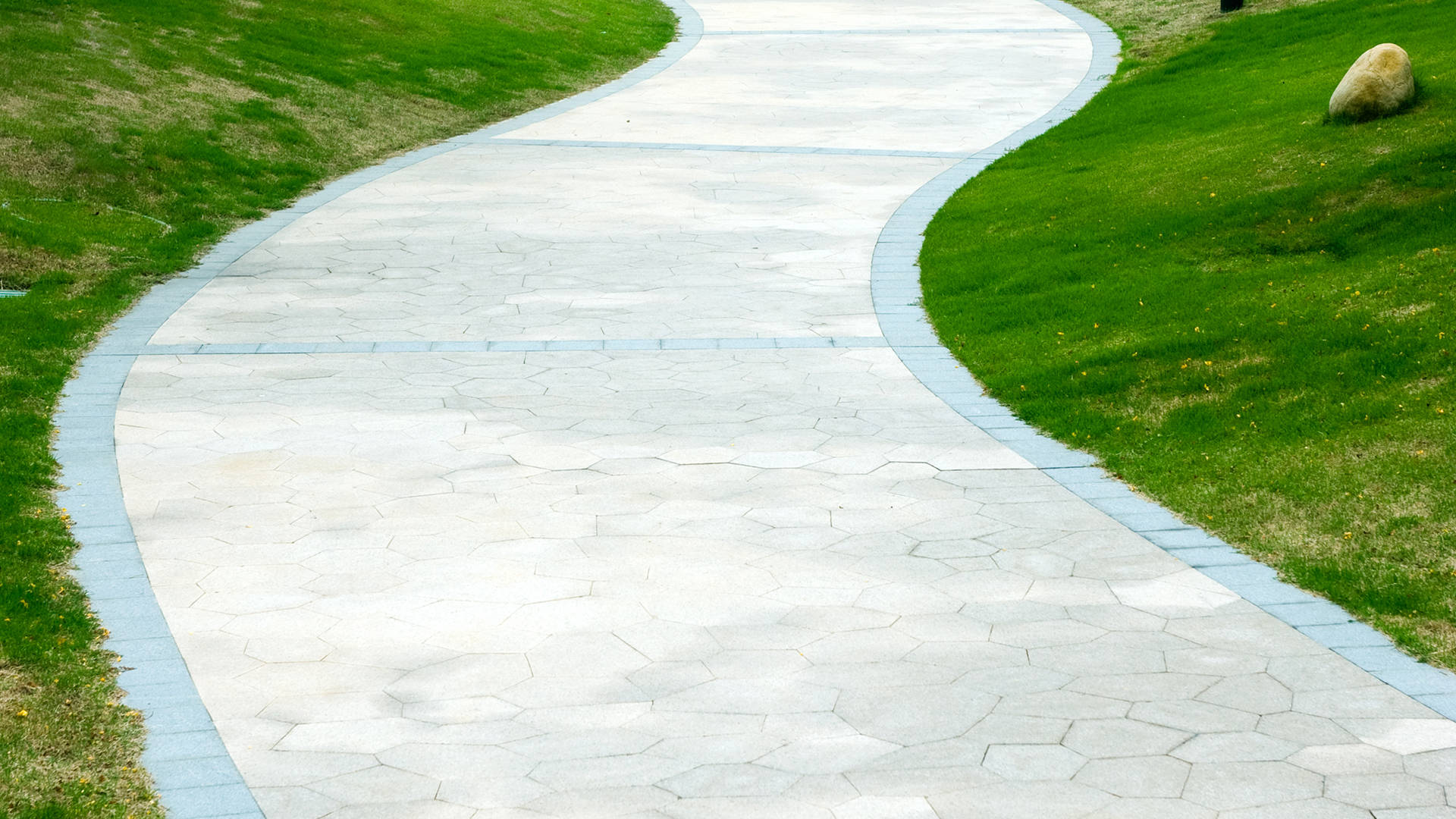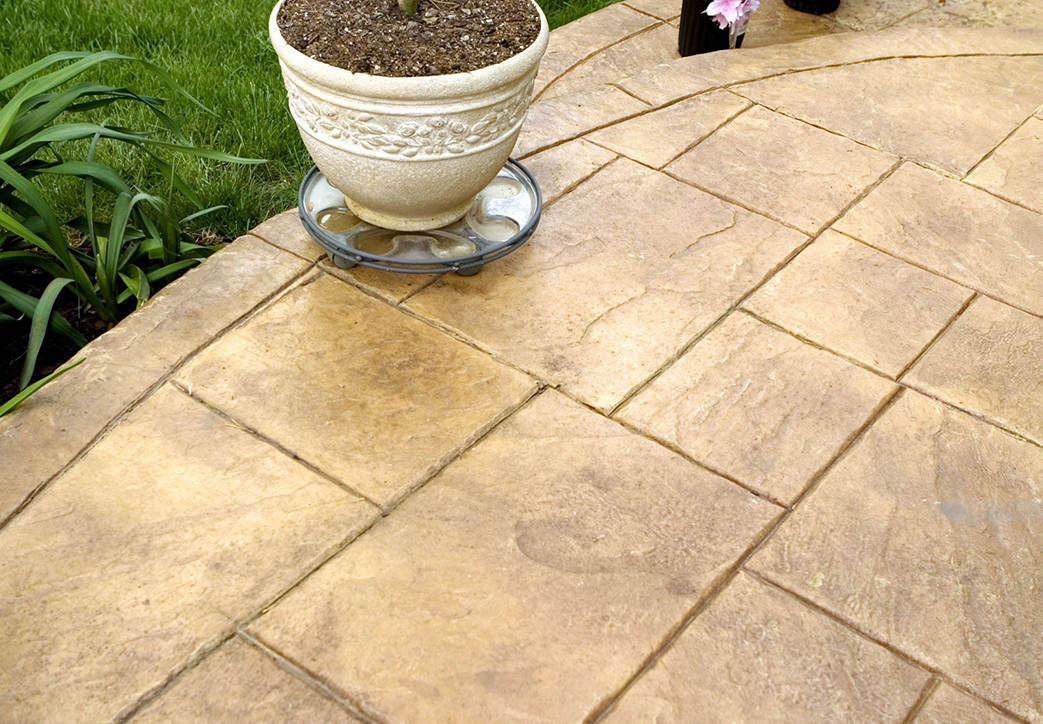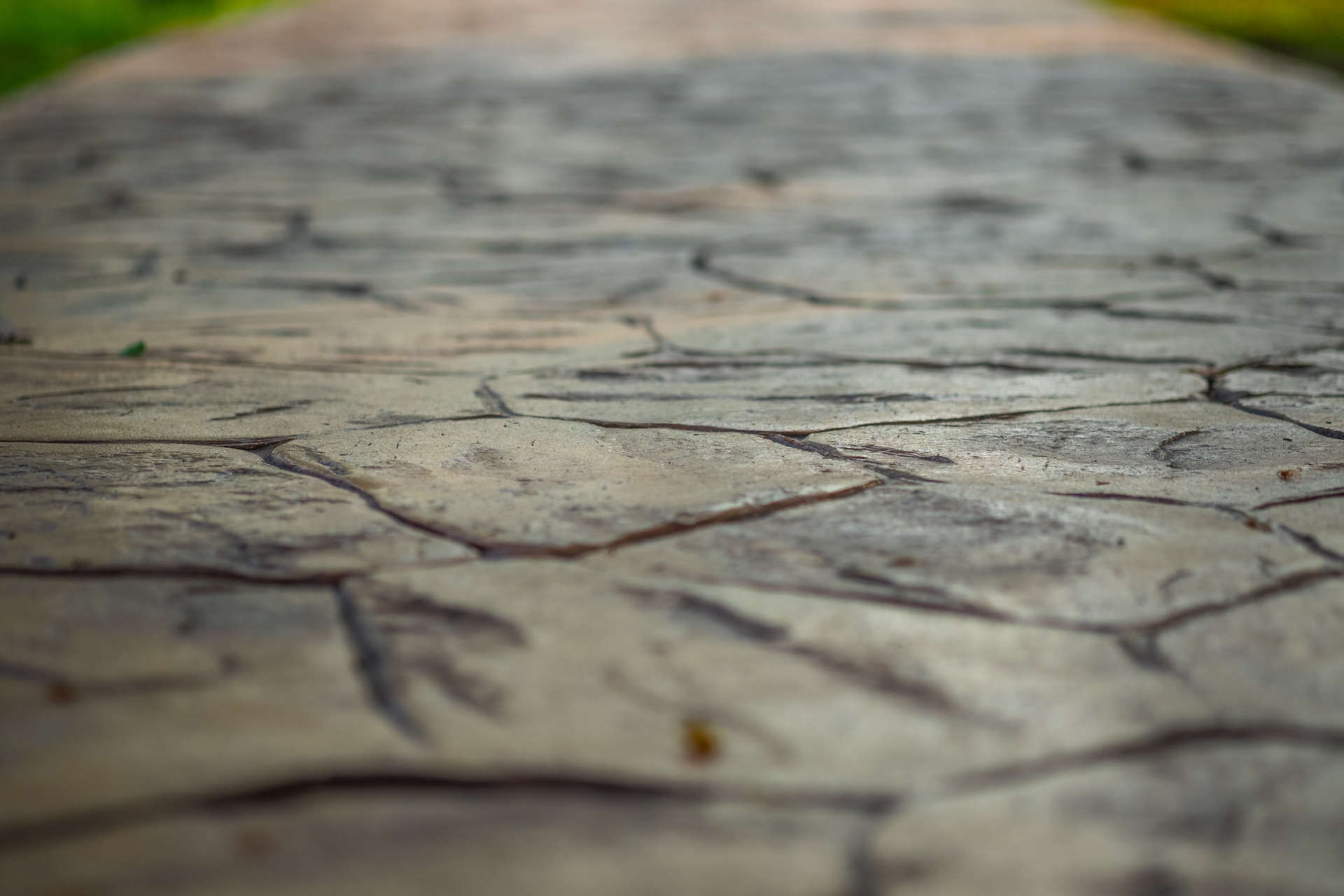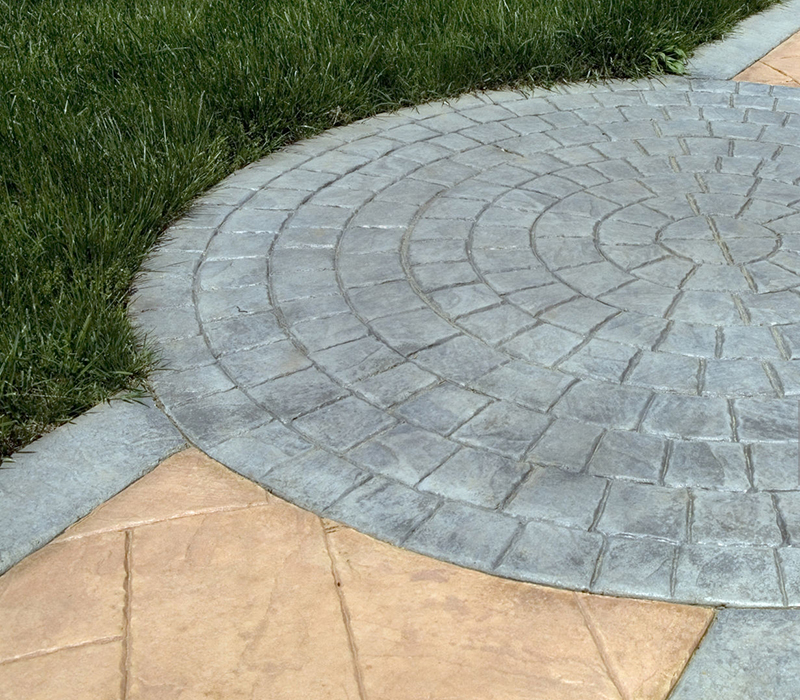 Stamped concrete images in residential areas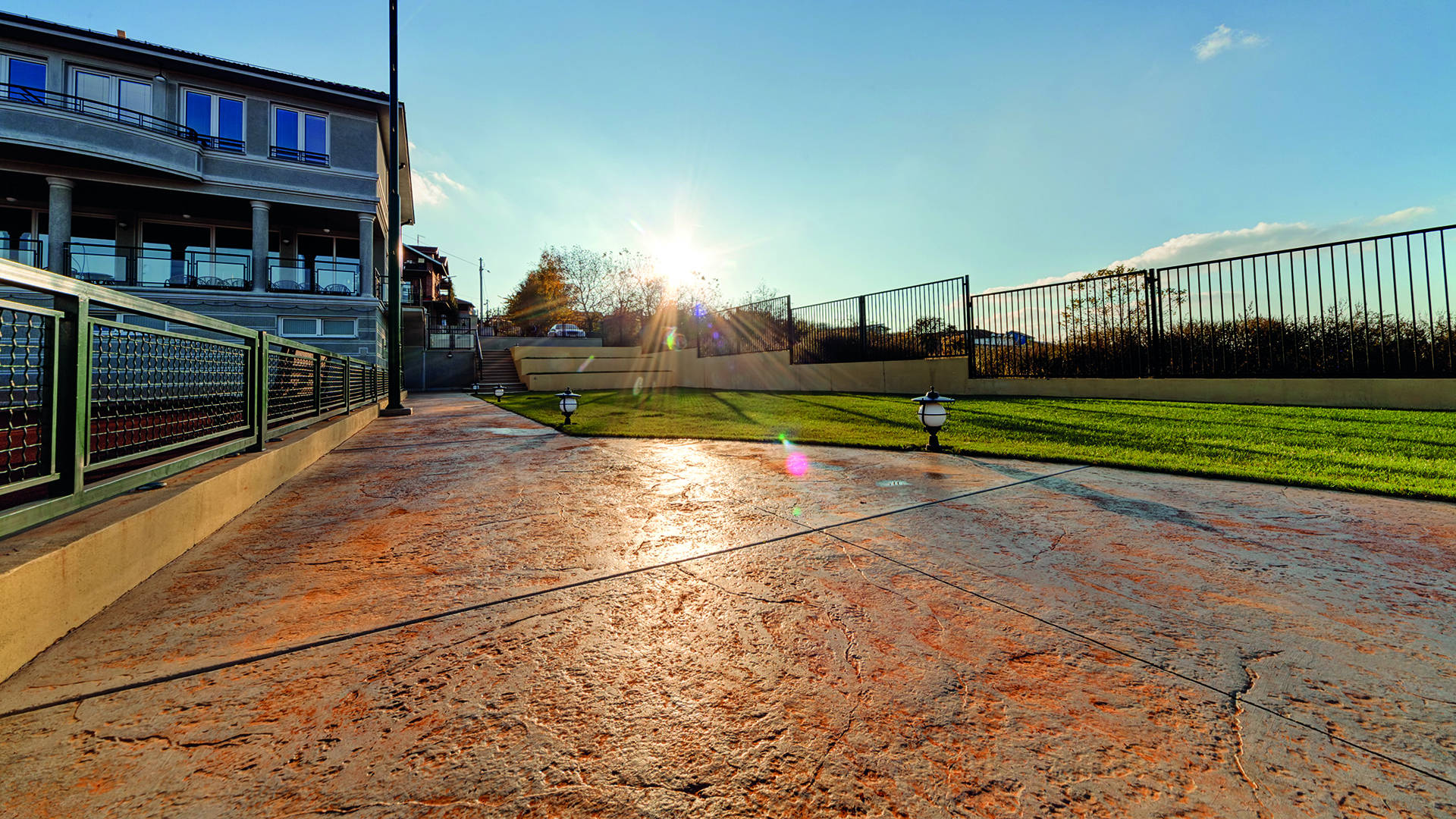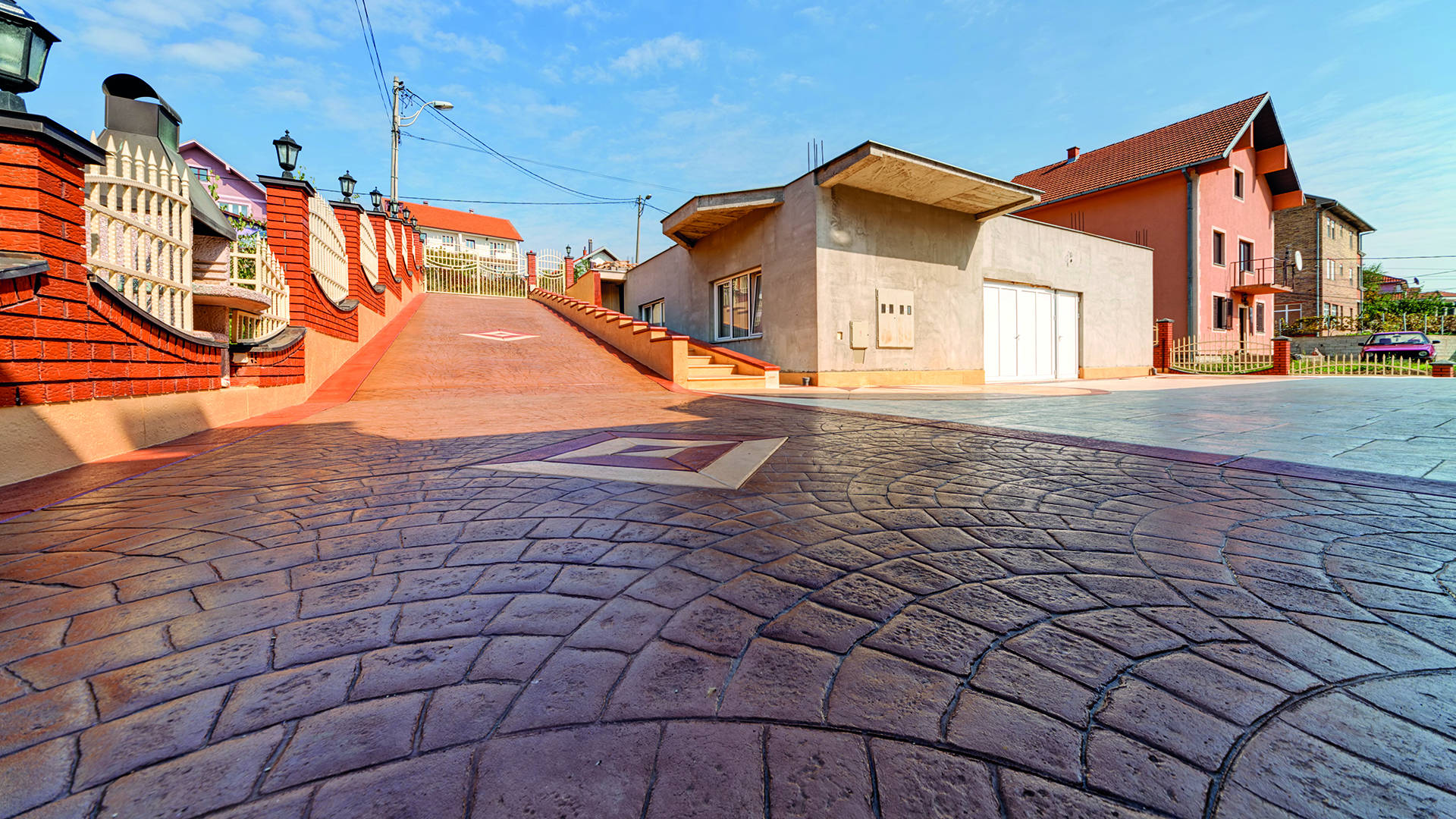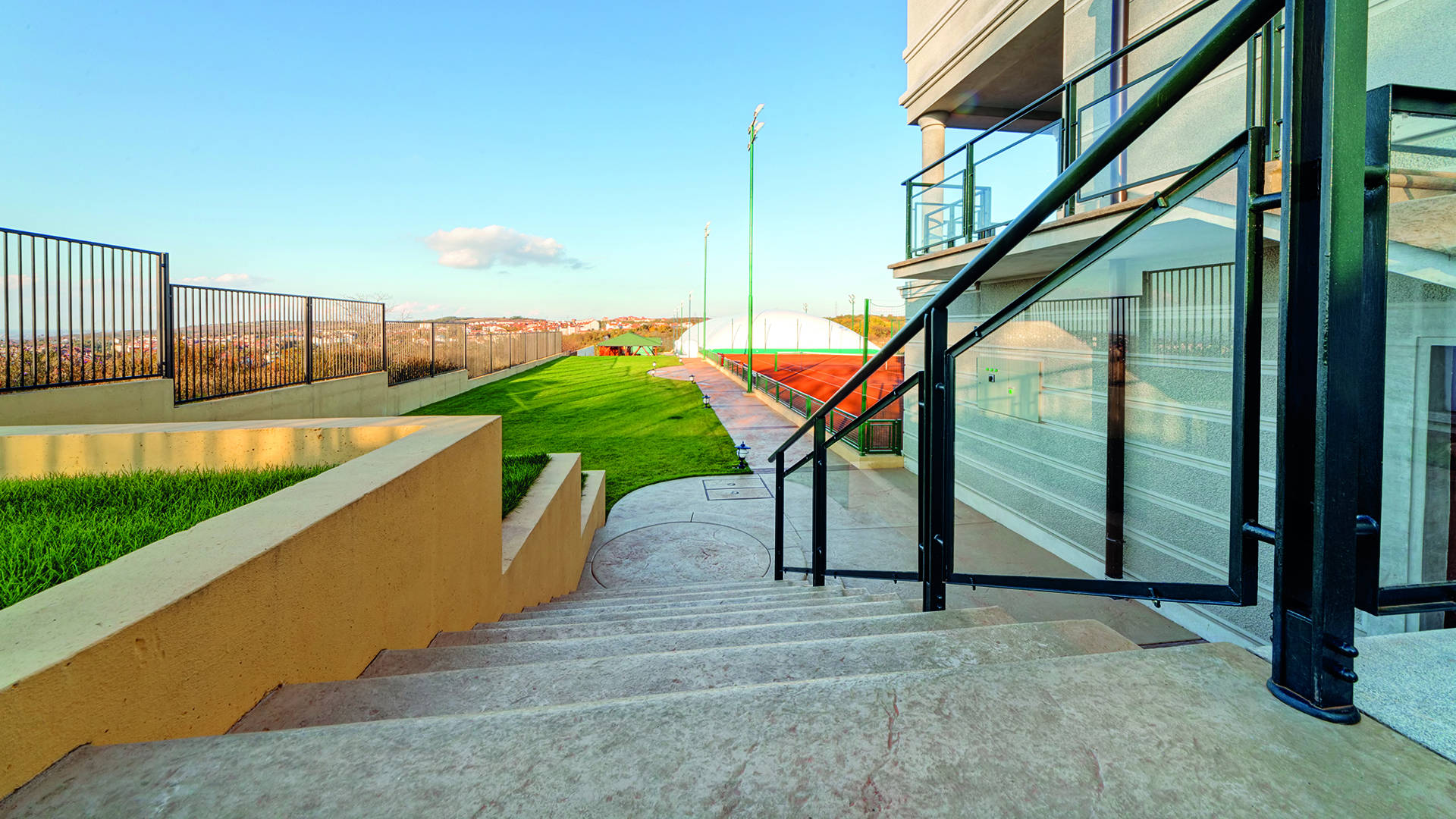 Stamped concrete images on terraces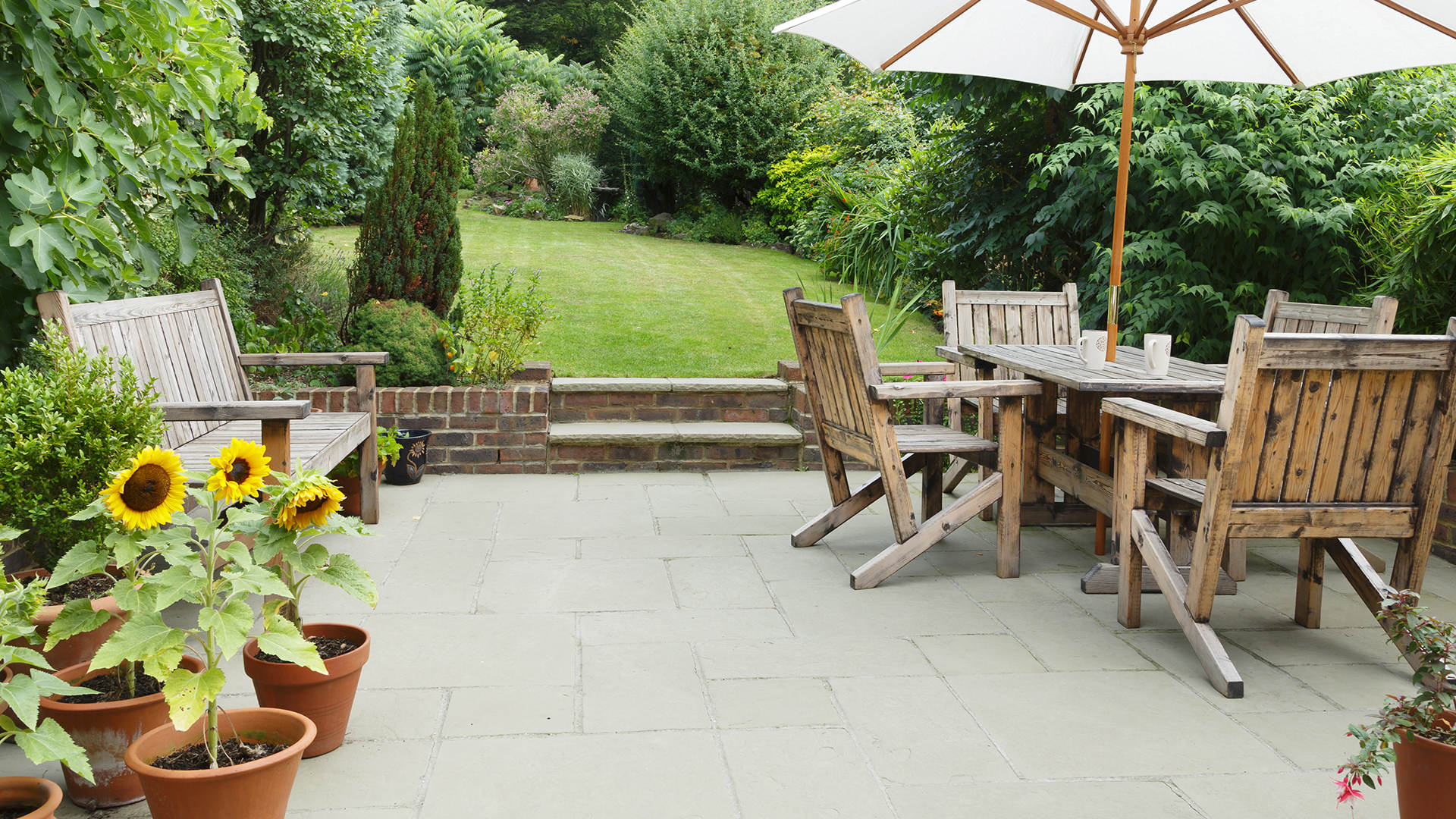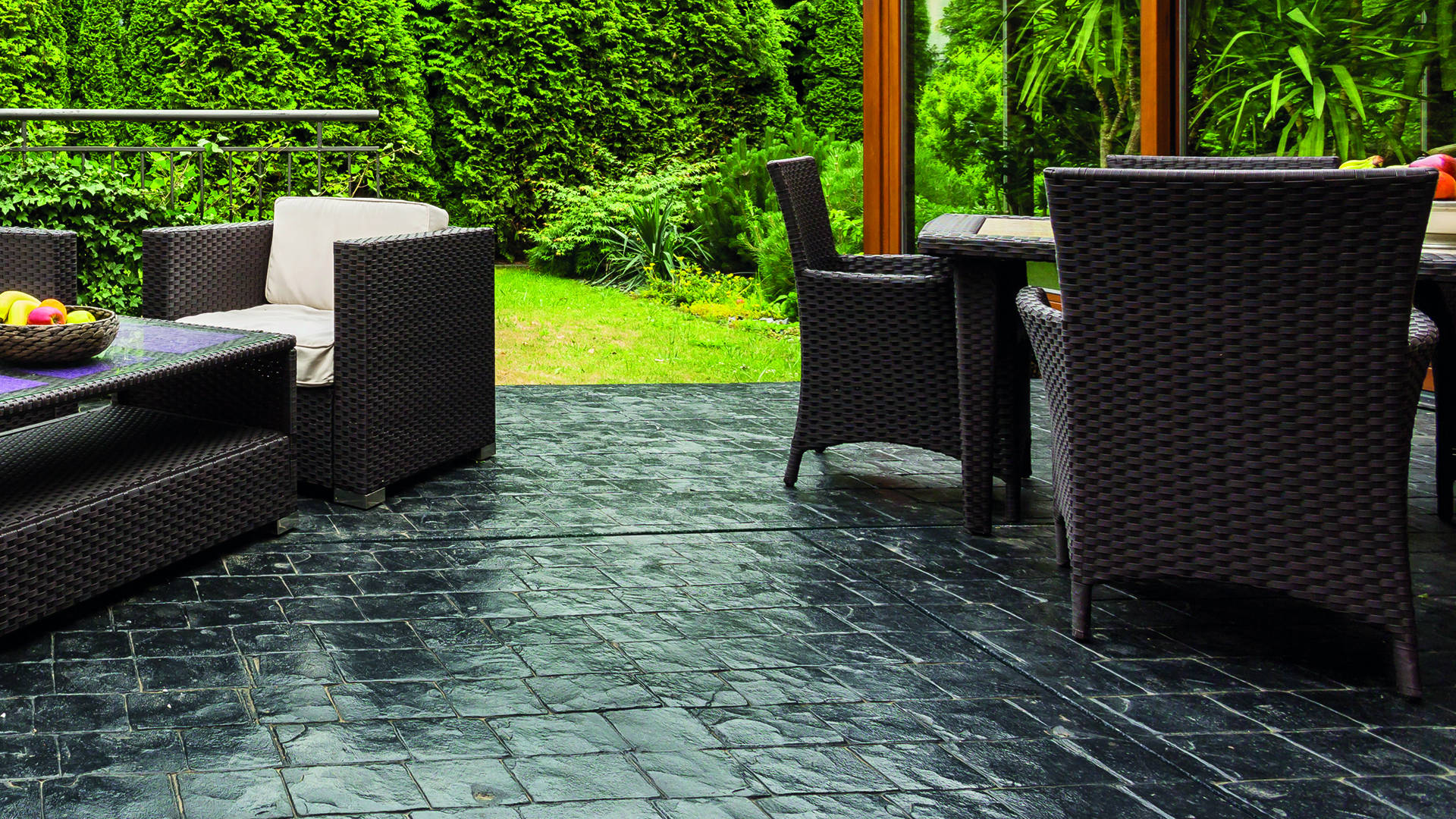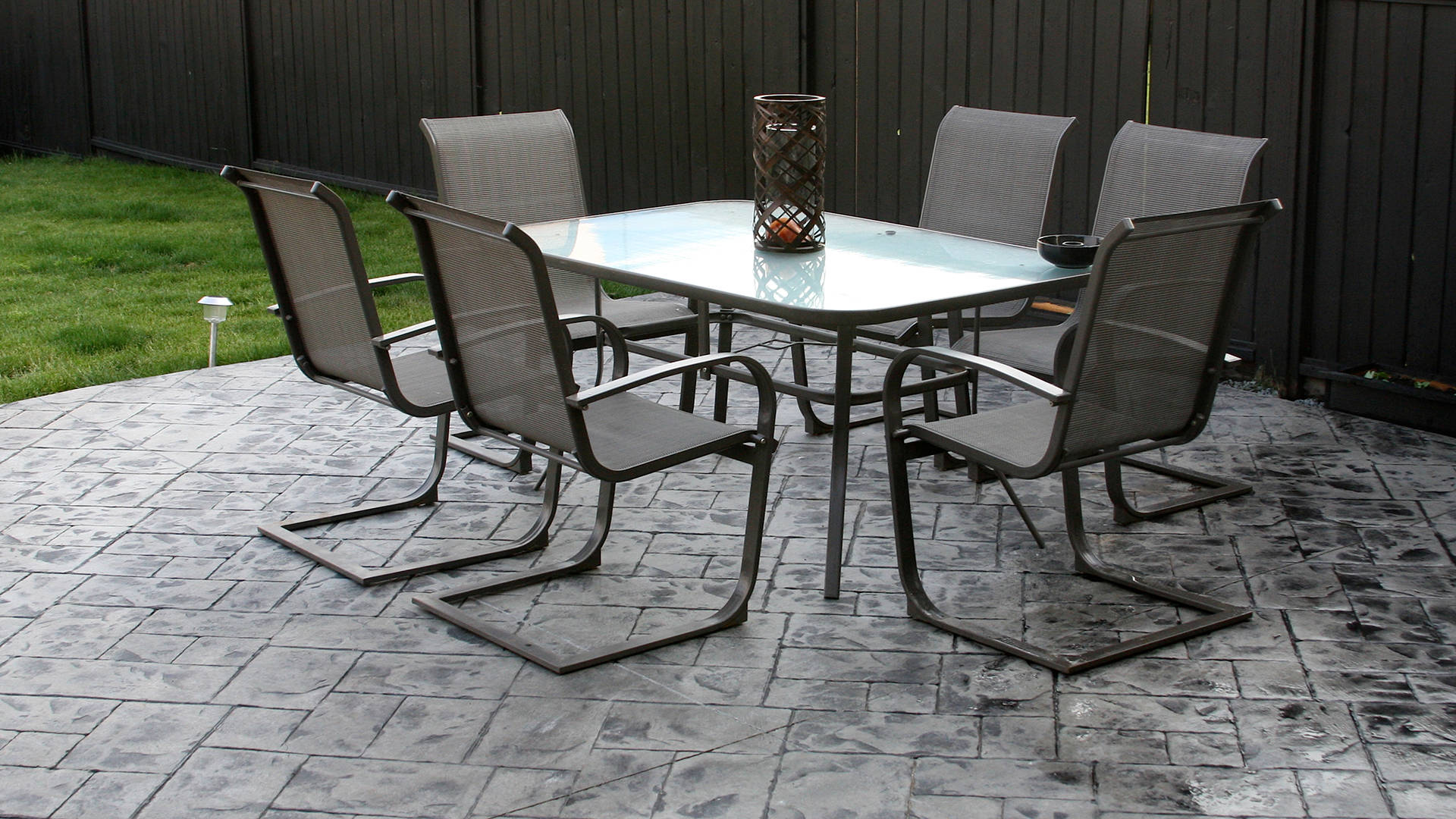 Stamped concrete floor images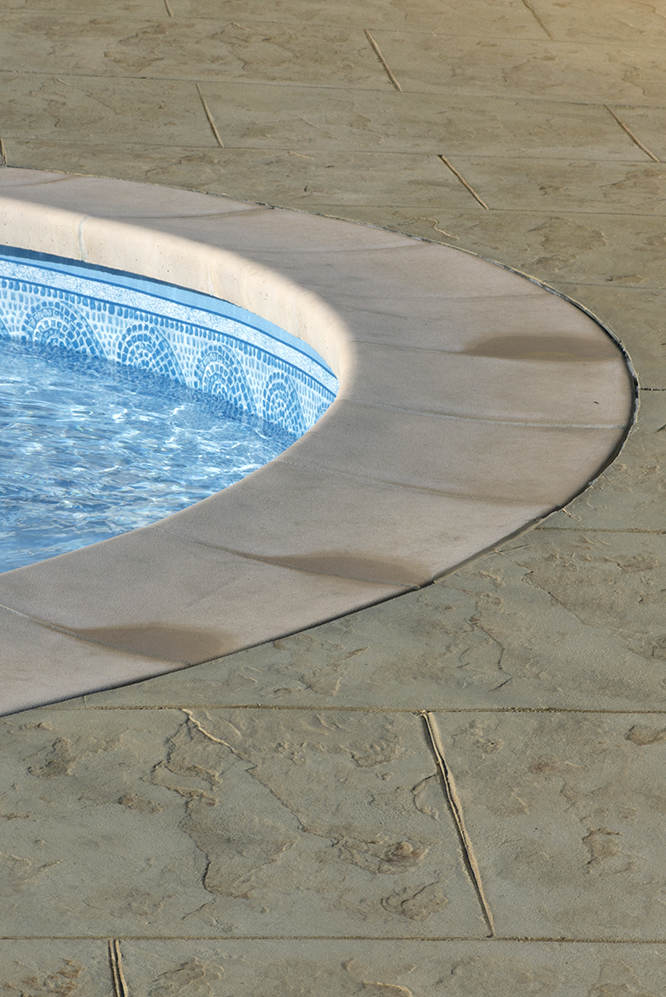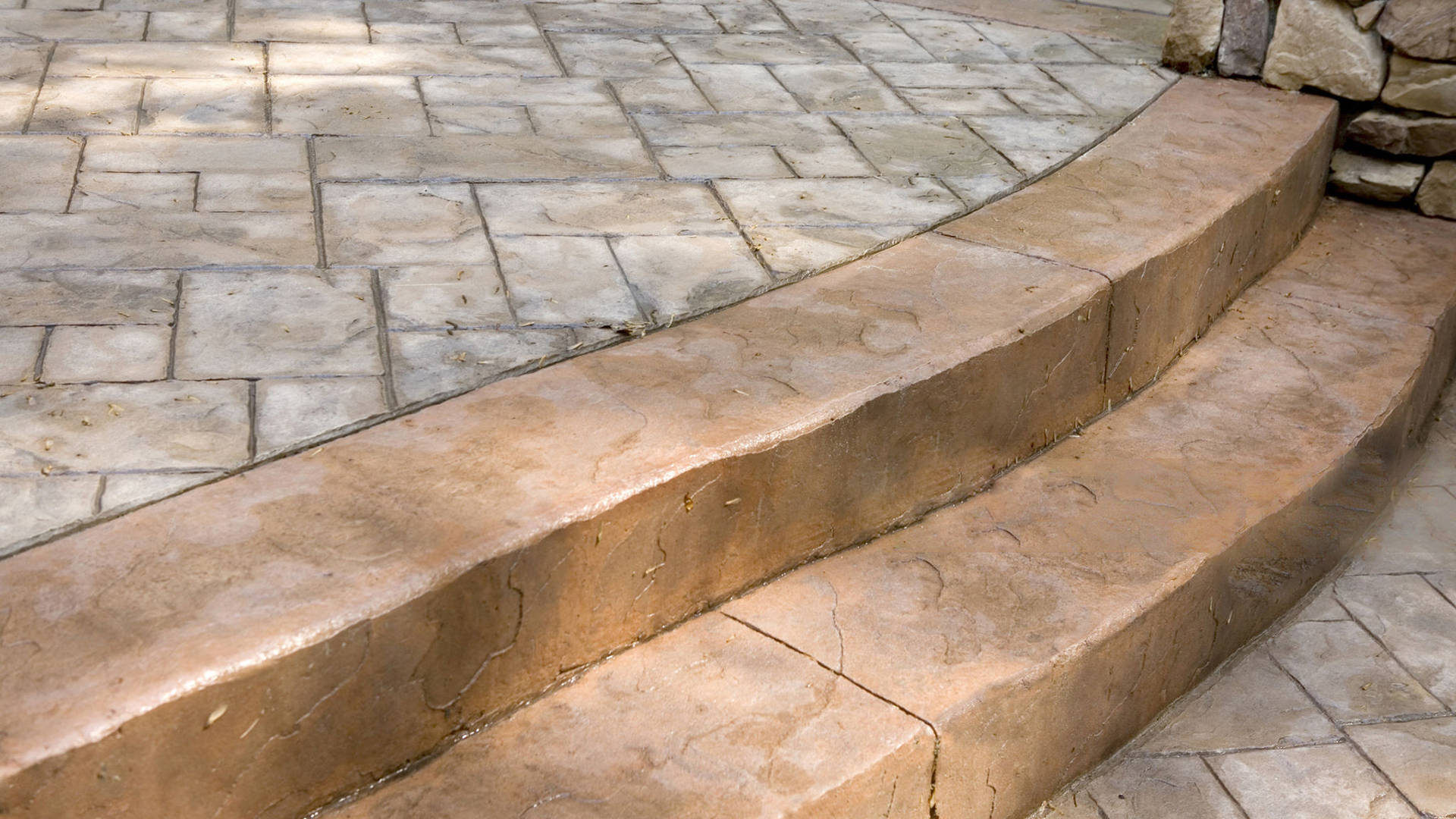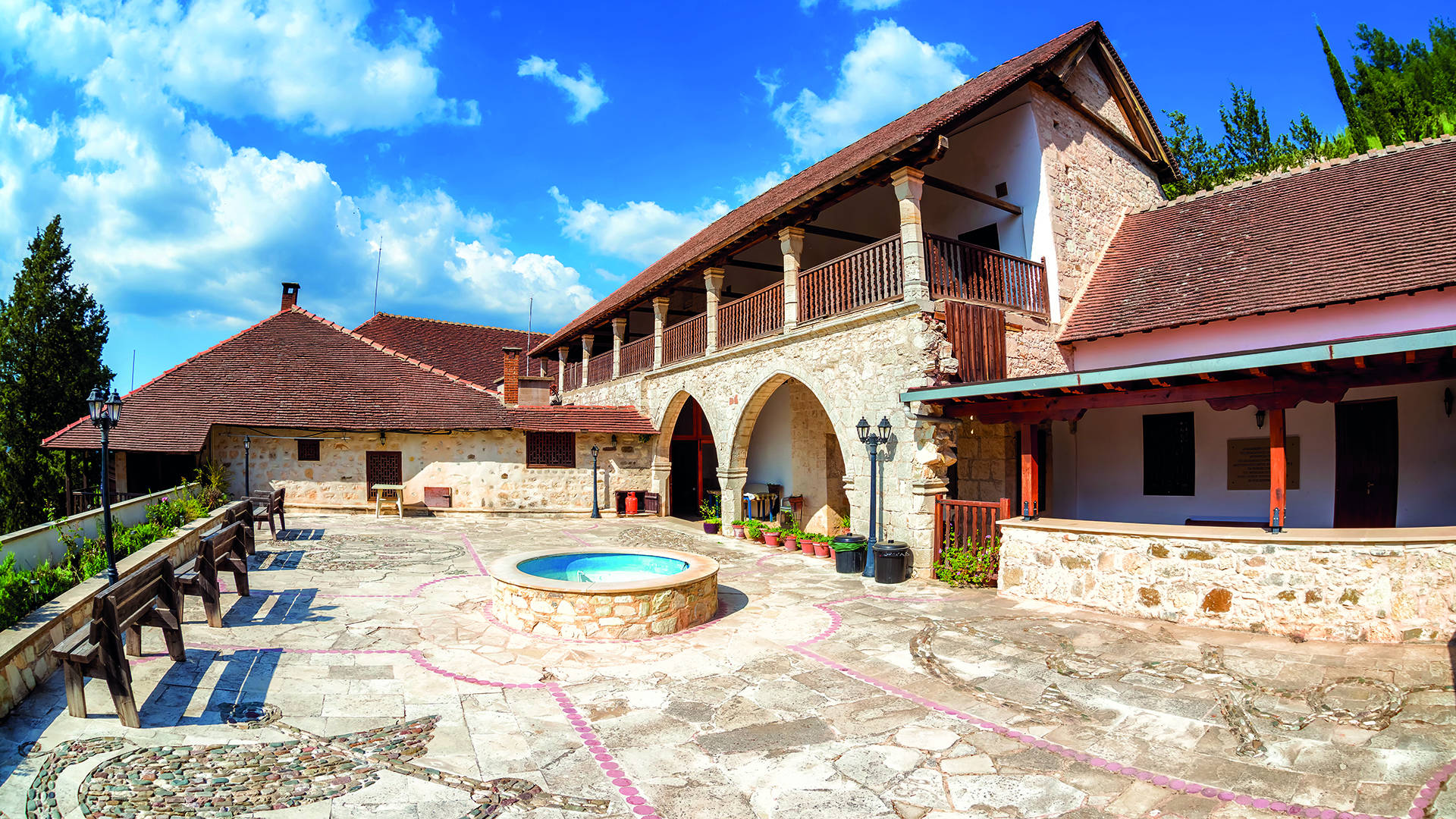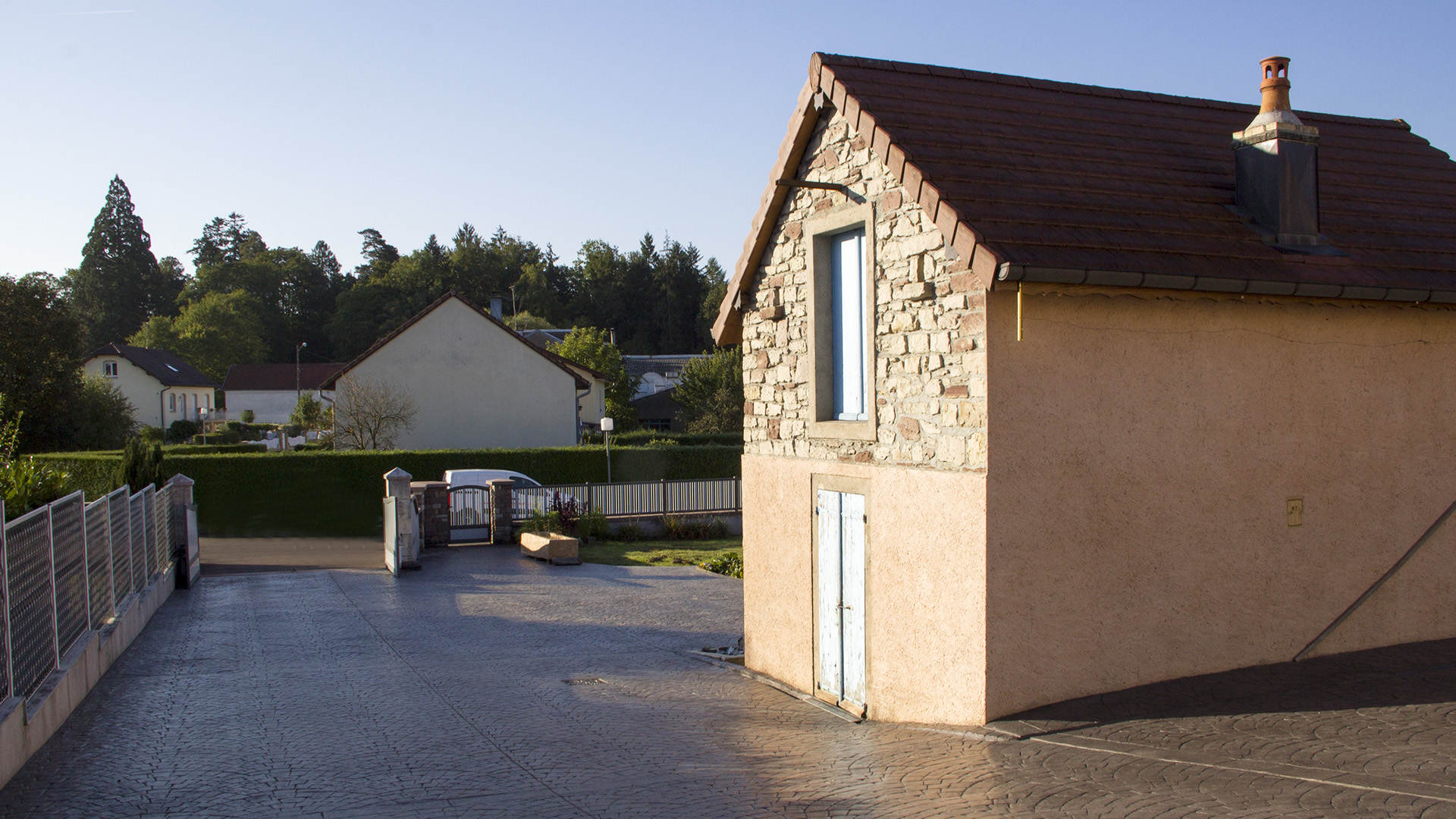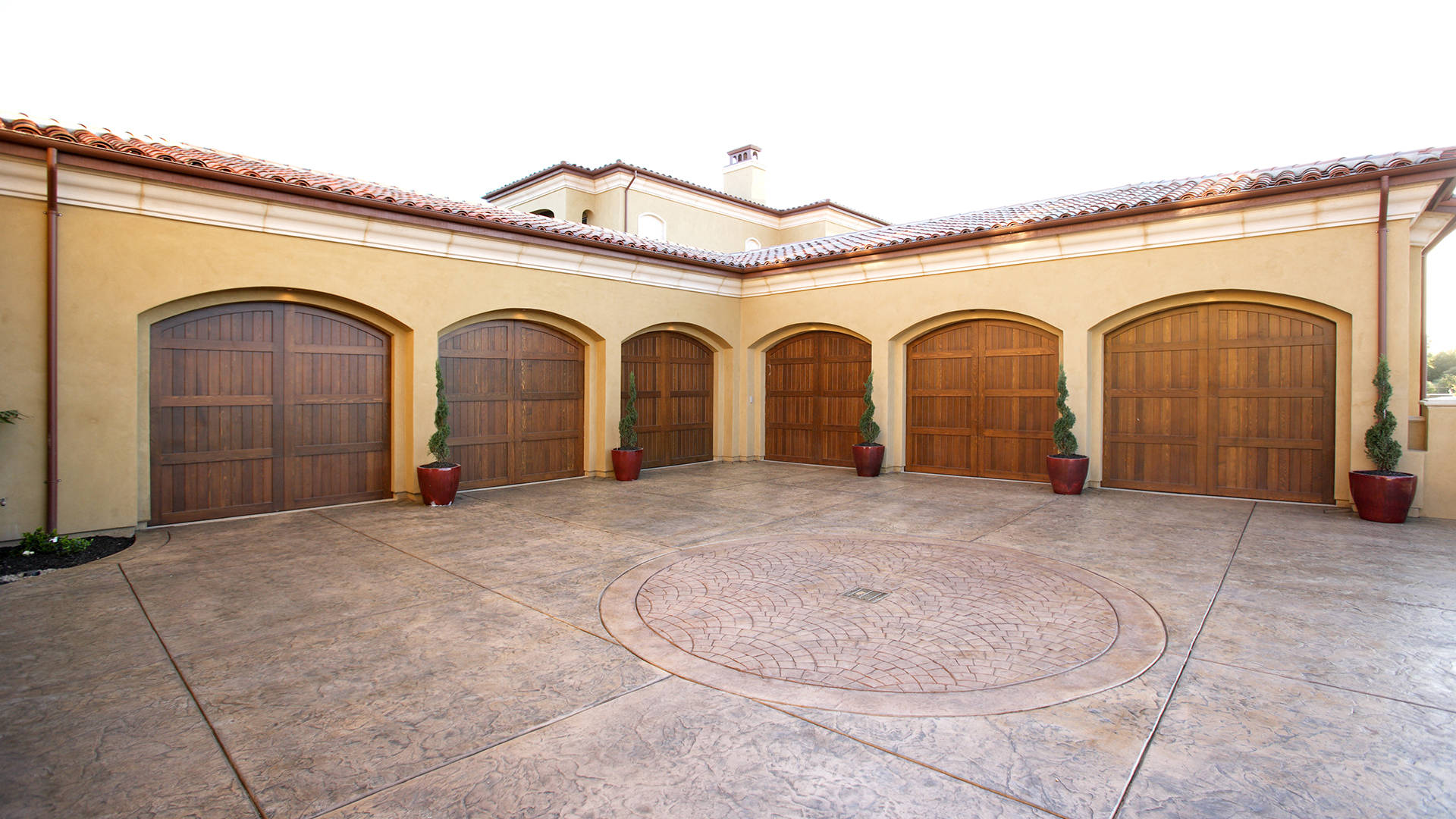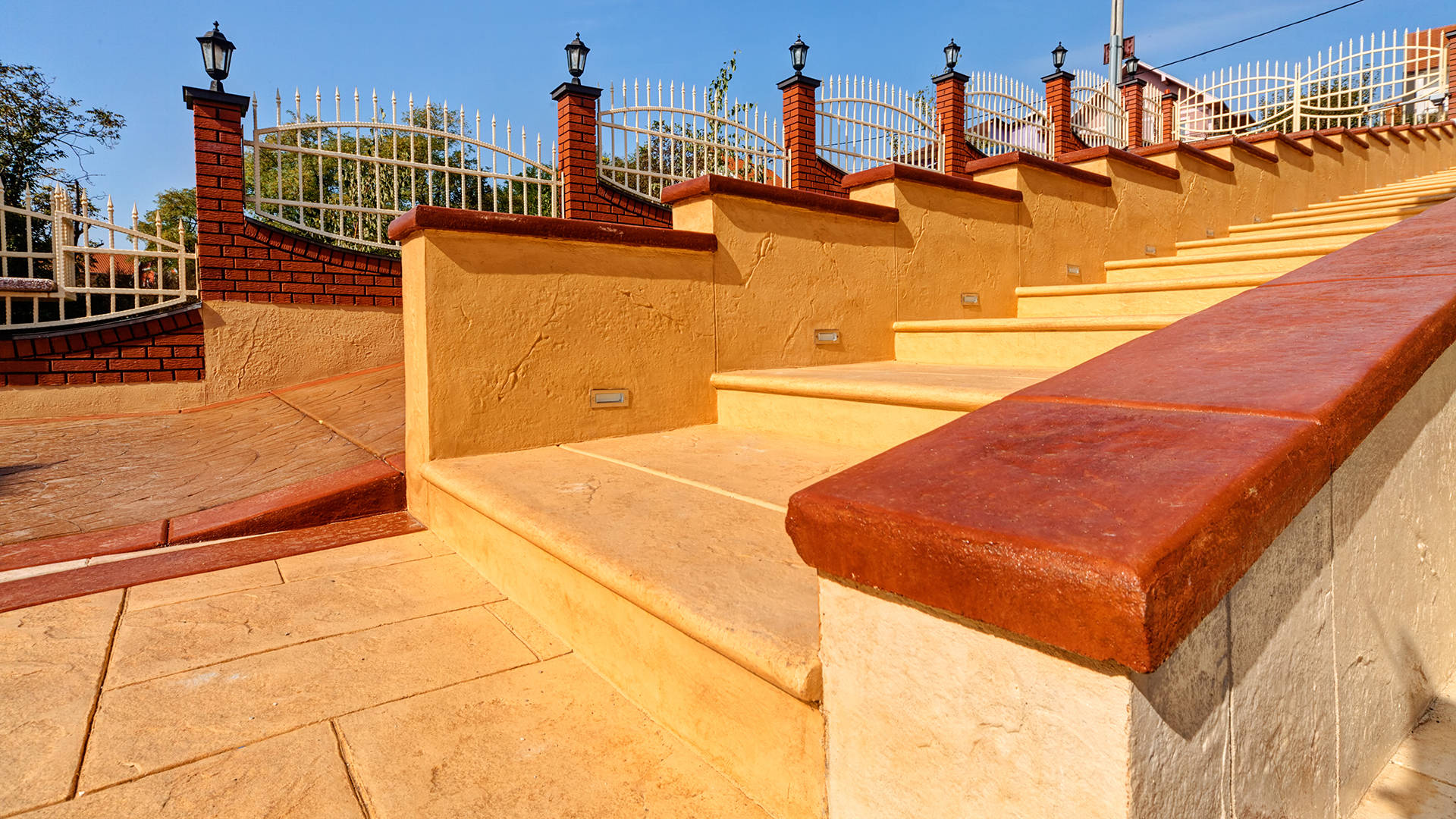 Stamped vertical concrete images