Microcement Brighton - Your cement expert
At Topciment® we have learned that excellence is attainable and after almost 20 years of experience as one of the leading international companies in microcement and decorative coatings, our top priority has always been to offer a constantly evolving product and service that meets the needs of our most expert customers.
A philosophy based on discipline and hard work, together with products and services that meet the highest demands in terms of quality, has established us worldwide as one of the best companies in the coatings sector, which has guaranteed our presence in different cities of great interest such as: Sydney, London, Toronto, Paris, Rome, New York,... And now, Brighton, a city to which we dedicate all our value as a company, in order to satisfy the needs of the sector and of which we are proud to be a part.
Words easily go with the wind, that's why we want to transmit you the security of trusting us, a company dedicated by and for the avant-garde and that works on the basis of the highest quality standards under the ISO 9001:2015 norm.
Since 2005 we have been dedicated to the manufacture of different decorative coatings and coverings, combining creativity and functionality we manage to give rise to both exterior and interior spaces with their own character.
A product and service of distinguished quality, which has made us stand out from the rest as an Innovative SME, a recognition that has been rewarded with the trust of more and more professionals in the sector: architects, interior designers, designers, construction companies and individuals.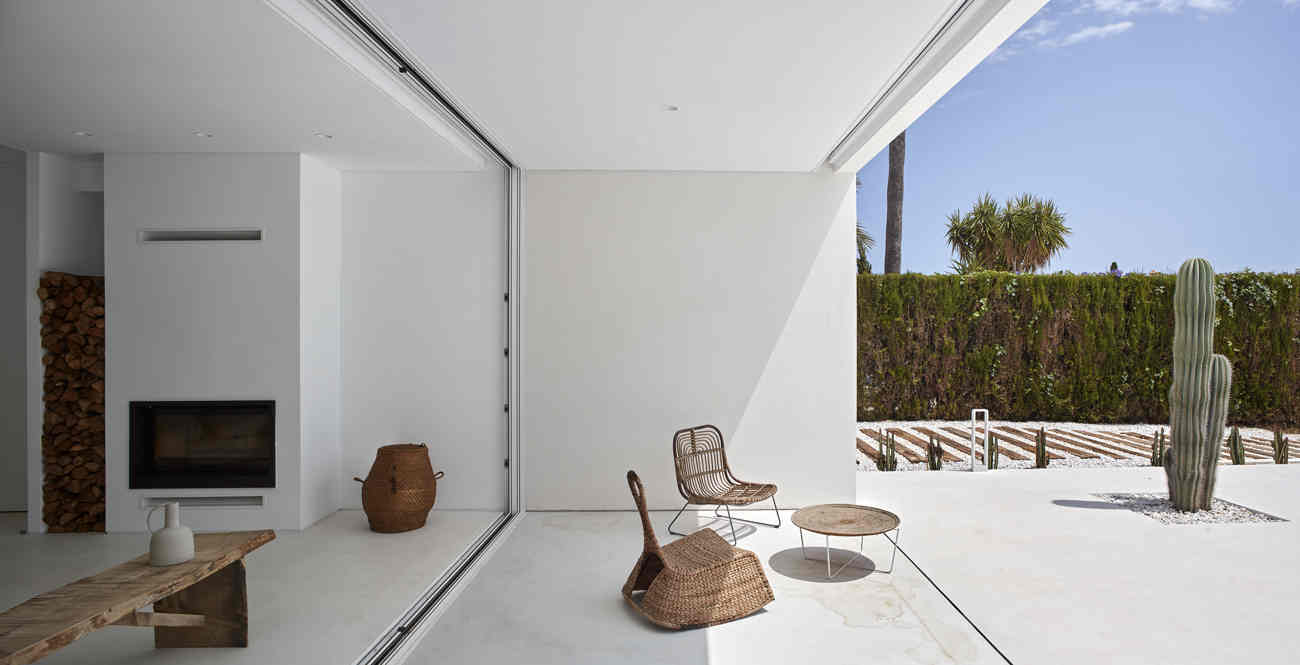 Everything about microcement
Born in 2005, in Valencia (Spain), time has made us become true masters in the manufacture of microcement , a type of coating composed of cement, mineral pigments, water-based resin and additives; which stands out for its high adhesiveness, a quality that allows it to adapt to all types of support and surface, both vertically and horizontally.
Microcement, which is only 3 mm thick, allows you to apply it quickly and efficiently on all types of existing materials such as: marble, plasterboard, terrazzo, tiles, plaster, among many others.
Its versatility and seamless finish will give you spectacular results in all your renovations, regardless of the size of the project: hotels, restaurants, industrial surfaces, sports areas, private works... It certainly knows no limits.
A product that gives free rein to the imagination thanks to its wide range of possibilities, alternating between its finishes, colours and textures, each work will be a different concept from the previous one.
Topciment: your microcement company in Brighton
At Topciment® we have a reputation in the cladding industry of which we are deeply proud, however, we are aware that there is always room for improvement and we try to keep our feet on the ground. Now that we have arrived in Brighton we hope to bring you one of the best products and services in microcement, but we also come with a fresh set of eyes, ready to soak up your knowledge and know-how.
Manufacturers of a wide microcement range
Our innovative facilities cover more than 4000 square metres and are made up of the most modern and advanced technologies on the market in order to obtain a unique product.
We have the largest showroom in Europe, made up of three rooms, each with a specific function. Firstly, a space of about 140 square metres where the practical part of our training courses for professionals is taught. Another room of 100 square metres for the theoretical part and product presentations; and finally, a laboratory, equipped with the best technology and in the hands of a team of highly qualified chemists.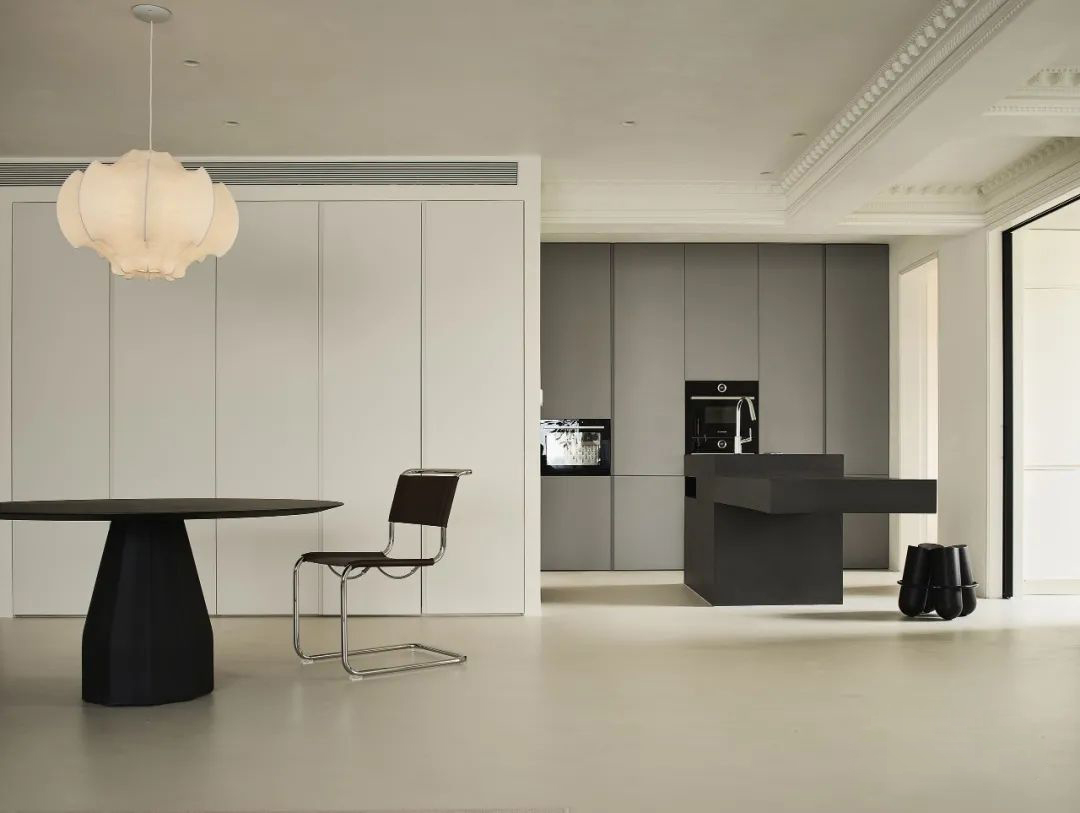 ISO 9001 quality products
Although the professionalism of the applicator is fundamental to obtain the best results, it is equally important to have a high performance product that meets the most demanding quality tests. In our case, we are proud to say that our coatings comply with ISO 9001:2015, which makes them stand out from the rest.
Specialised in professional training
In order to become one of the leading companies in microcement worldwide, continuous evolution is necessary. Perseverance and a job well done has allowed us to combine a wealth of invaluable knowledge and experience, which we pass on through training.
These training courses are adapted to different levels of specialisation, based on the individual knowledge of each person. They help to enhance the skills of the professional and our master applicators teach new techniques as well as innovative tips and tricks.
Technical support
We dedicate our greatest efforts to achieve a single objective, your satisfaction, and we are aware that to achieve it it is not enough to offer a quality product or service, we must take care of the whole process from the second one of the contracting and in that, we are specialists.
In order for you to feel accompanied throughout the whole process, we offer you a highly qualified technical service that you can contact and that will help you with any type of incident or doubt that may arise.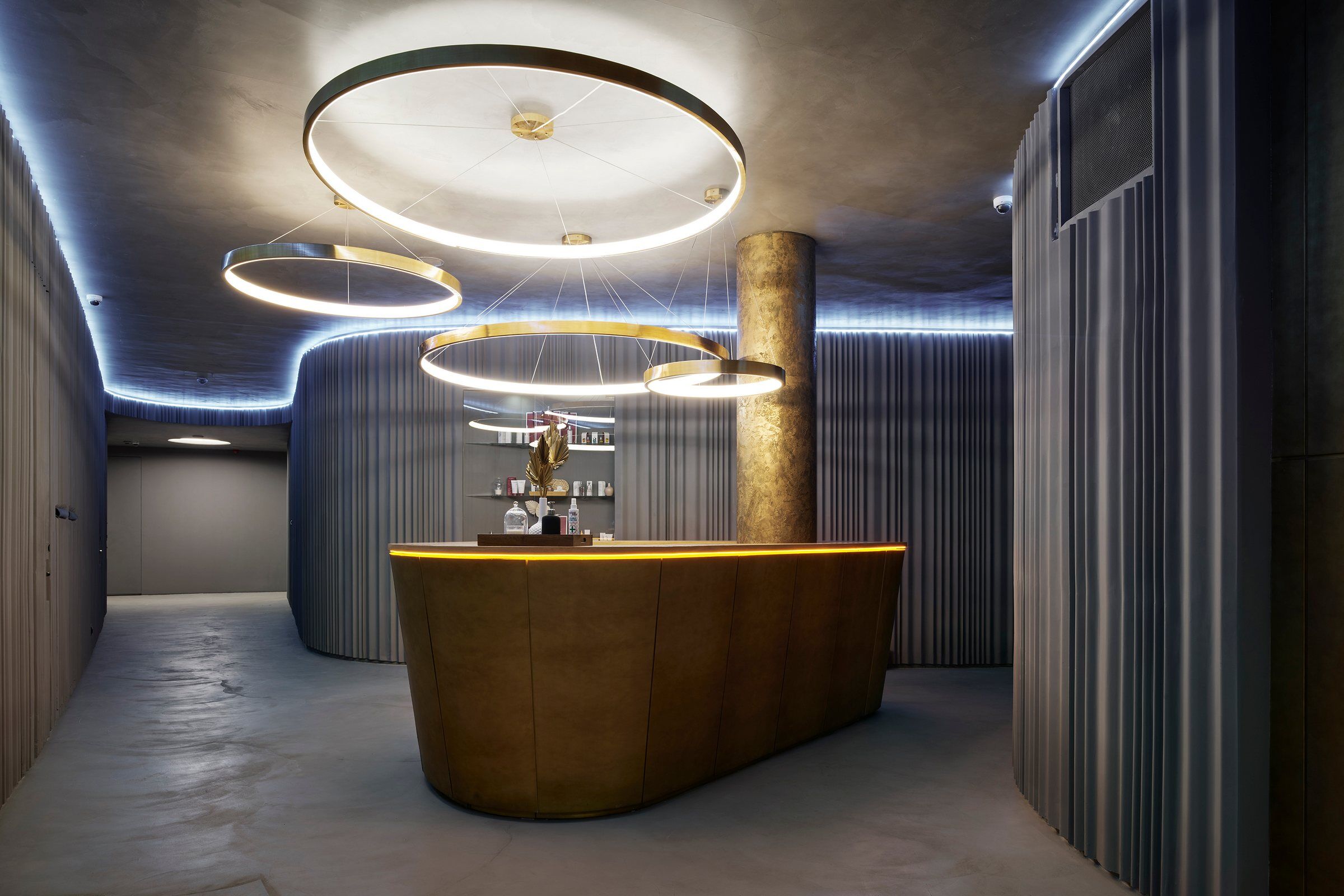 Benefits of microcement floors and walls in Brighton
It is not surprising that when faced with a product of such qualities, it is considered to be one of the preferred options by experts.
Microcement ensures unique and exclusive results for each client thanks to its balance between hardness and flexibility. Its innumerable advantages make it one of the most versatile materials on the market, which allows us to apply it on any type of support: stairs, walls, ceilings, floors, terraces, kitchens, bathrooms, etc. No matter the surface, we make sure that the result is impeccable.
Some consider it "the popular guy" among all the coatings, but it is not surprising, taking into account all that it can offer us:
Fast, efficient and debris-free works.
Its easy application, spreading on any type of surface, will give us a sophisticated result through a quick process and avoiding any type of work.
Forget about joints and cracks, we are not interested in them.
One of its great advantages is its capacity to cover any type of surface, regardless of size, and guaranteeing a continuous result without gaps. You will obtain smooth floors and walls that will greatly facilitate cleaning and prevent the accumulation of dirt.
Waterproofing within your reach
A material that already has a magnificent resistance to environmental humidity and water, but we can further enhance this characteristic by using sealants or varnishes applied on the microcement, which will make it a product that is very close to waterproof, ideal for damp areas.
No matter the substrate.
It enjoys an enviable adherence, as few surfaces can escape from our microcement: marble, ceramic, tiles, terrazzo, tiles, concrete, plaster, stoneware, cement and a long etcetera.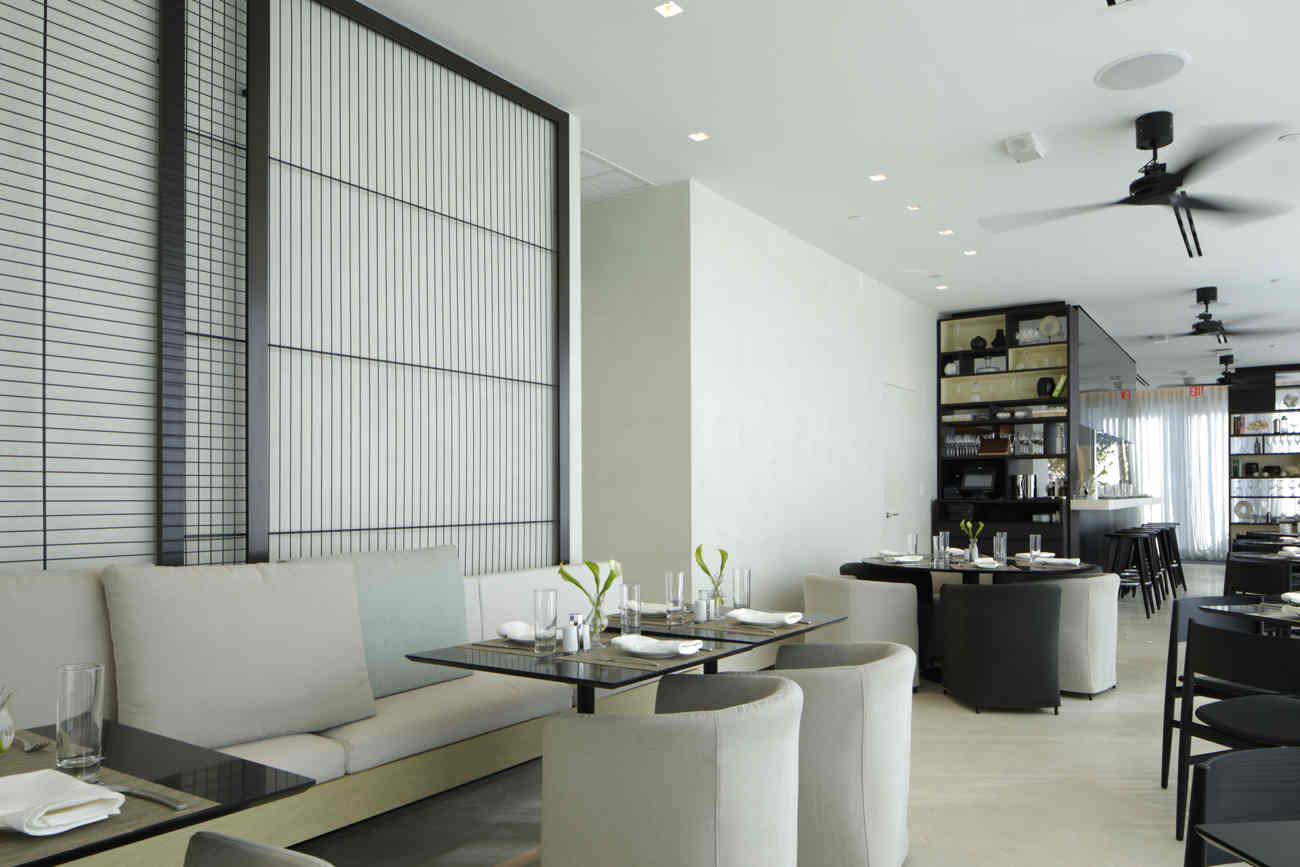 Resistance and beauty all in one
It is resistant to abrasion, foot traffic, UV light and all kinds of knocks and scratches. However, this would not be possible without the help of a good applicator, which, in addition to highlighting its characteristics, will achieve a totally exclusive and personalised handcrafted result for your project.
Avoid unnecessary falls.
Now it is easy to say goodbye to slips, thanks to the fact that at Topciment® we have the best finishes for microcement that will give it an anti-slip property.
Our applicators get the best out of microcement
When it comes to a project, it is not enough to have only good results, we look for the best. Each work is a piece of art: authentic, beautiful and with its own personality; and to achieve this excellence it is necessary to work hand in hand with a reliable team, with highly qualified personnel who guarantee the achievement of sublime results.
Something as complex as installing a microcement system can only be done by a few of us, but only we can do it in the best possible conditions. We can boast of having the best installers, true craftsmen of microcement that thanks to their experience and high qualities will amaze you with a 10/10 result.
Would you like to be one of our certified applicators? Join us and grow your business with an internationally consolidated company. For more information fill in the form below and our experts will provide you with all the details.
Microcement suppliers in Brighton: find your cement coating
Every refurbishment is different and at Topciment® we are specialists in making a difference. In order to achieve more precise results we have enhanced the variety of our products. Each one stands out for one characteristic and is aimed at meeting a specific need. Below we show you our wide range of microcements and other alternatives.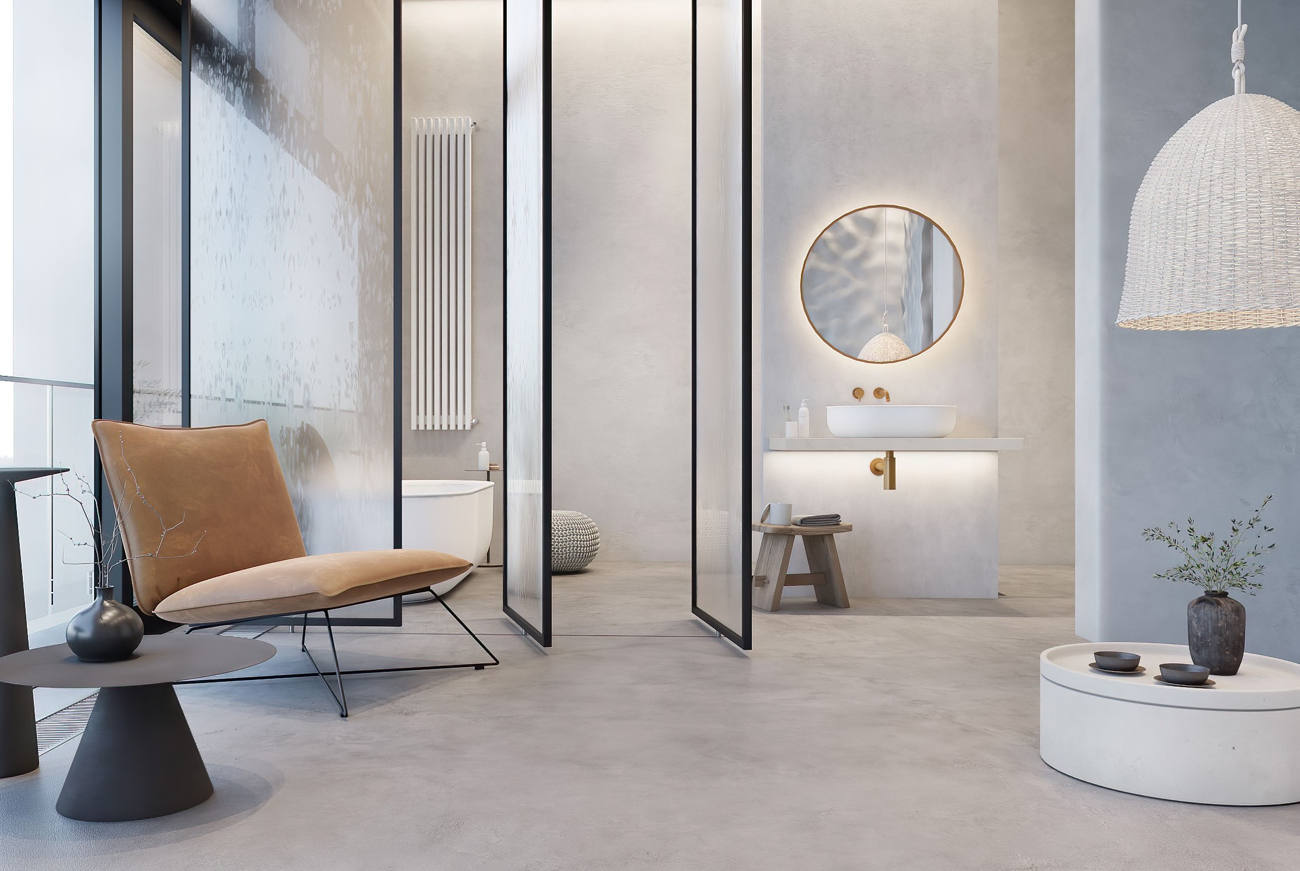 Microbase, the more traditional option for floors and walls
An ideal option for the applicator looking to create a decoration full of textures and personality. This is the original preparation of our microcements, where you can find both mono-components (Evoluttion) and bi-components (Sttandard ).
It offers us a resistant and durable material that makes it an excellent choice for both floors and walls.
Its granulometries are available in three different sizes: L, XL and XXL.
Microfino, the specialised microcement for walls
A sublime covering, especially if its purpose is to be applied on vertical and non-trafficable surfaces. It is available in both single-component (Evoluttion) and two-component (Sttandard) versions.
However, it is a line with excellent mechanical and chemical resistance, which also makes it an excellent choice for floor coverings.
Its granulometry is available in three formats: XS, S and M.
Microdeck, the micro-cement specialised in floors
A coating that includes both monocomponent (Evoluttion) and bicomponent (Sttandard ) and as it says in the title, it is especially intended for use on floors, however, it can also be applied on stairs and shower trays due to its high resistance to both pedestrian traffic and abrasion wear, as well as its anti-slip properties.
Visually, it resembles polished cement, but with the difference of having all the advantages of microcement,
Microdeck is available in 2 granulometries: M and L.
Microstone, with anti-slip properties ideal for exteriors
The Sttandard Microstone line will be your best option when it comes to outdoor areas, thanks to its high resistance to abrasion and its non-slip properties.
A micro-cement with great personality that imitates the appearance of natural stone and favours the creation of unique spaces enveloped in an atmosphere of well-being.
Available in sizes L and XL.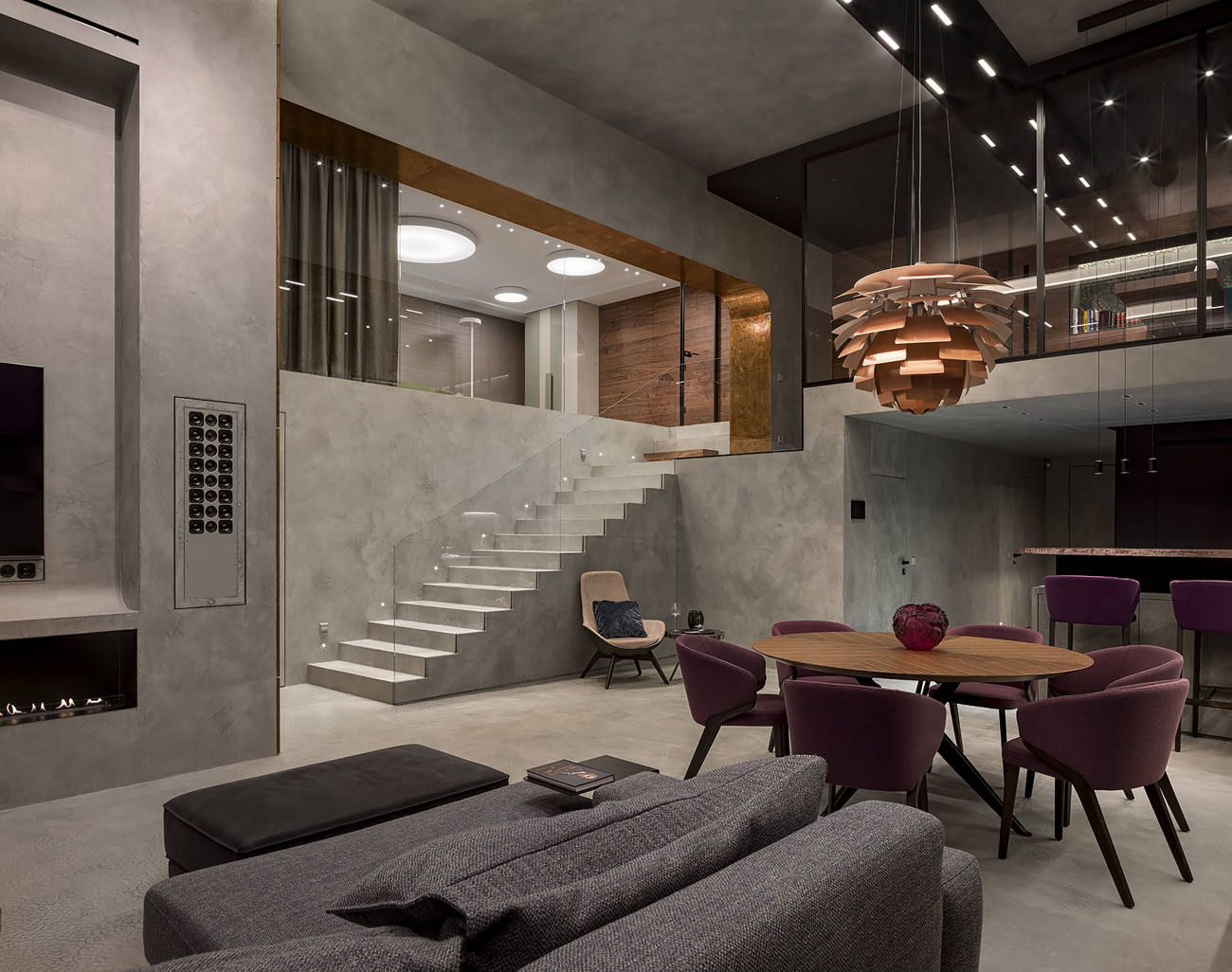 Atlanttic Aquaciment®, ideal for wet areas.
We show you a two-component microcement created for the coating of wet areas or areas in contact with water. Its latest generation formula provides a symbiosis between functionality and aesthetics. A non-slip and waterproof coating, with a sophisticated finish, which when in contact with water produces an activation of the wet cement that encourages the improvement of its properties.
Atlanttic Aquaciment® microcement is available in XXL and XL granulometries.
Industtrial, epoxy microcement for interior floors and walls.
It is characterised as a decorative continuous coating especially designed for use on interior walls and floors. The epoxy resins give it extra hardness, which added to its workability, resistance to abrasion and pedestrian traffic, makes it one of our strongest and most durable microcements.
Industtrial is available in 16 colours and 4 different granulometries: Industtrial XL, Industtrial Base, Industtrial Medium and Industtrial Smooth. As a recommendation, we recommend using Industtrial XL and Medium for floors and Industtrial Base and Smooth for walls, however, all 4 are equally valid in all media.
Efectto Quartz, ready-to-use highly decorative microcement
The kind of coating for the most demanding professionals. At Topciment® we wanted to create something completely new in order to offer you an exclusive microcement. With its new innovative formula, Efectto Quartz is free of cement that can lead to unforeseen shrinkage or cracking.
Its easy application helps to increase the speed of the works, which added to the absence of debris, positions this microcement as the ideal for renovations in houses already inhabited.
A coating that you will find in 4 grain sizes: Small Grain, Medium Grain, Big Grain and Super Grain.
Natture, our new lime-based microcement
Two-component lime-based microcement, one of our most distinguished coatings with unique properties, will give your surfaces an aesthetic of great beauty that evokes the traditional tadelakt.
Its characteristics are no less, as it offers a harder and more workable coating with high chemical and mechanical resistance.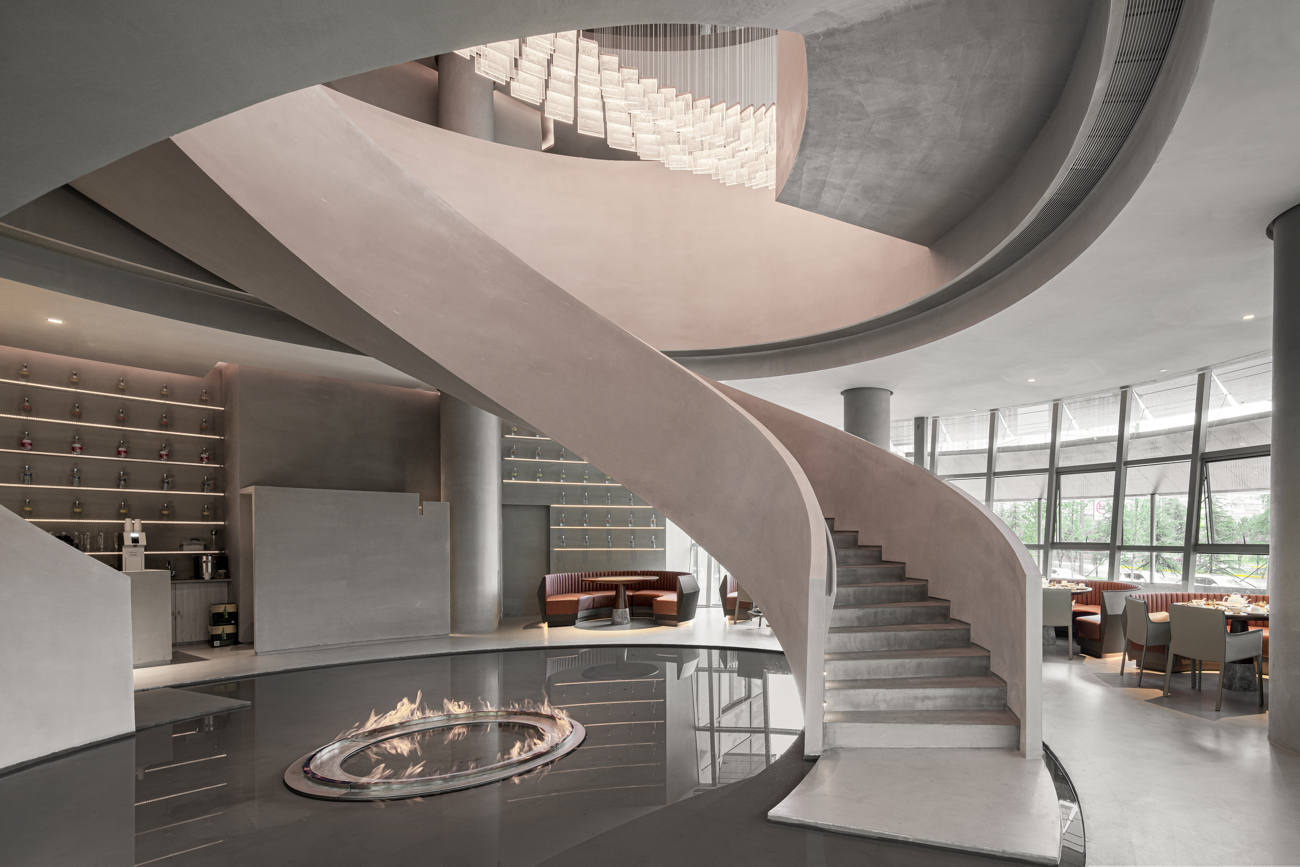 Another decorative alternatives to microcement
To achieve the maximum satisfaction of our professionals we have become experts in manufacturing products that meet the specific needs of the sector.
Microcement is an excellent material, however, we offer a much wider range of products in order to achieve detailed results.
Printed concrete
One of our star products thanks to its distinguished qualities. It is a decorative coating composed of: binder, water, some additives and aggregates; it offers hardness and resistance, but above all versatility.
With its high adaptability, you can recreate in fresh concrete different textures or designs that imitate other materials such as: wood, cement, brick, slate, cobblestones, tiles and stone.
Pure Mettal coating and rust effect paint Classic Mettal
The purest Heavy Mettal in decoration. Two products with a light of their own, ideal for lovers of vintage and industrial effects. It will give your surfaces a metallic and natural finish, equally suitable for both exterior and interior areas and will allow you to enhance the innovation of your renovations by combining and contrasting with the rest of the textures and materials.
Enhance its magic by using the Mettal Activator rust activator to give it a unique effect with personality.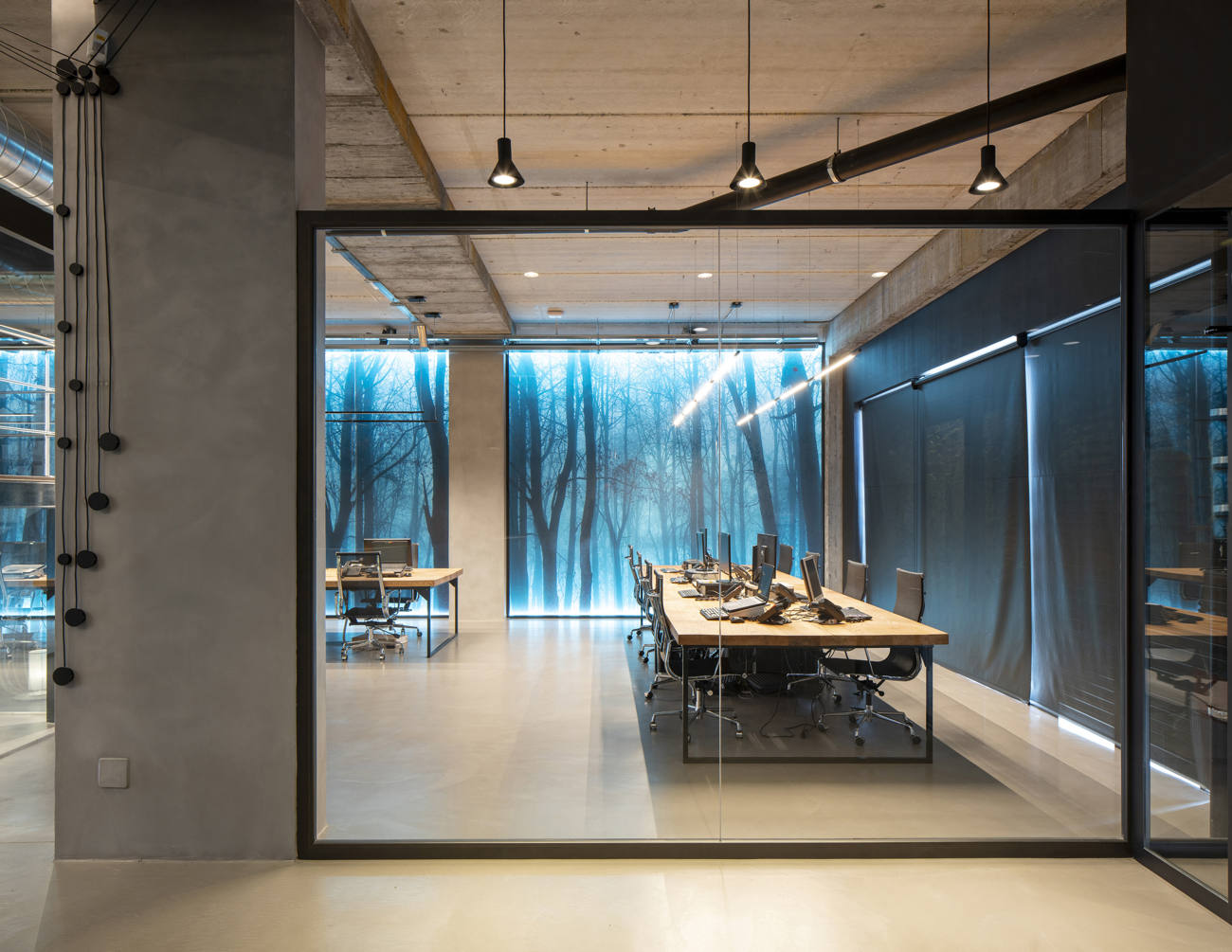 Elitte, the range of metallic glazes
Our unique range of products with which you will be able to give all your surfaces, both walkable and non-walkable, a metallic and glitter effect.
A very versatile product as the limit is set by the professional. It adapts to any type of surface and its combinations are infinite.
Emottion tile paint
We present our tile paint without primer. It has amazing resistance and durability properties and can be used in interiors and exteriors.
It dries extra fast and is resistant to both water and UV light.
Available in 10 different colours.
One click away to be our microcement distributor in Brighton
At Topciment® we have no limits and to keep working to be better every day is our only option. However, we could not have come this far without the company of all those who once decided to put their trust in us.
It is thanks to our large network of distributors that we have been able to expand the brand internationally and today we want to create a new link with Brighton.
Contact us to find out more about the benefits of working hand in hand with us, a specialised person will be happy to provide you with detailed information.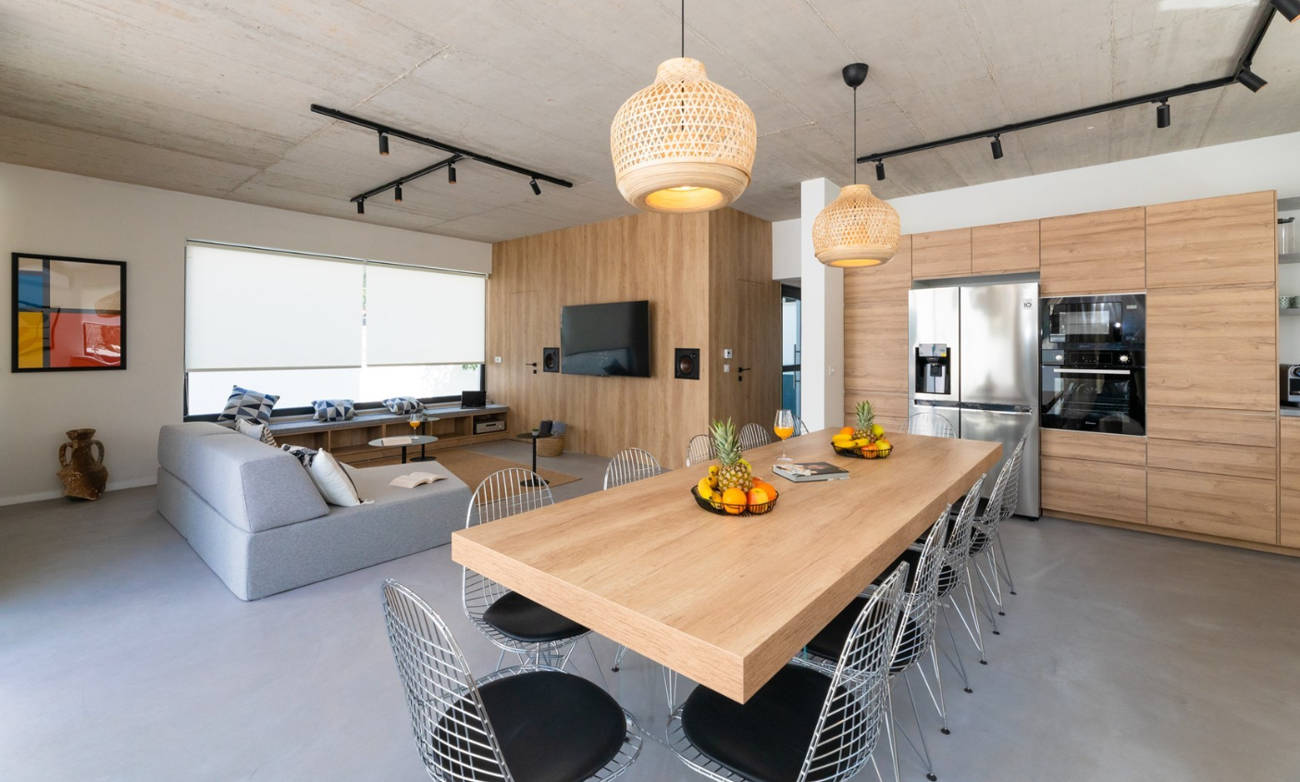 Do you have a project? Contact us
If you have a project in mind that you would like to give shape to, we will help you to carry it out in the most efficient way.
Fill in the form below to get more information about it and we will contact you by phone or email to give you all the details.