Microcement Bristol - Experts in manufacture, application and courses
At Topciment® we are specialists in decorative continuous coverings for interior and exterior use. Since 2005 we have been dedicated to designing decorative and functional solutions to meet the prevailing needs of the construction sector.
An extensive trajectory of nearly two decades in which good work and experience have been the fundamental pillars thanks to which we have stood out as experts in the field. A journey in which we have distinguished ourselves, above all, as a benchmark for microcement in Bristol as well as the rest of the national and even international scene.
A leadership that would not have been possible without the trust that our customers have placed in us along the way. A journey in which we have registered the Topciment® brand all over the world: the United States, China, Russia and the rest of Europe.
Our expertise goes beyond the manufacture of coatings, including microcement. We train professionals while offering individualised technical advice.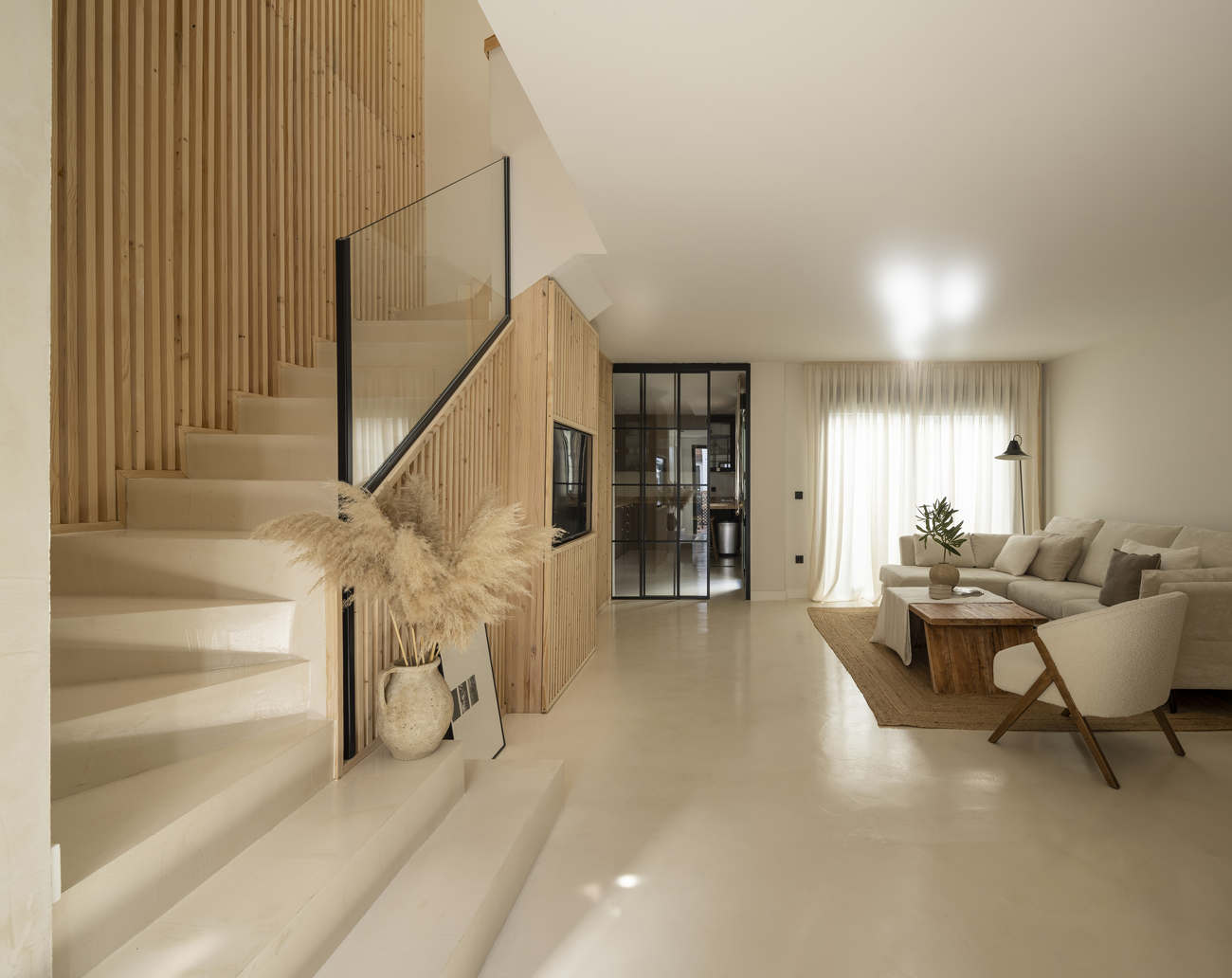 Microcement, a decorative coating for any surface
Microcement is a material composed primarily of cement, resins, water, additives and pigments resulting in a continuous covering. The great peculiarity of this coating, compared to other decorative systems, is that it is applied on the existing substrate without generating debris.
A reduction in the number of application steps, as well as a considerable saving in labour costs, which leads to a rapid transformation of spaces, both indoors and outdoors. This allows the rooms to remain habitable during the period in which the work is being carried out.
In the aesthetic field, distinguished, elegant and highly decorative spaces are obtained. Any atmosphere and style is possible thanks to the variety of colours and effects that can be achieved by using microcement on trafficable and non-trafficable surfaces. A material less than 3 mm thick that can be applied on walls and floors, indoors and outdoors, on a multitude of materials: tiles, ceramics, plasterboard, plaster, etc.
In the functional field, it is a material with very good mechanical and chemical resistance. In this sense, microcement is highly resistant to wear and tear due to abrasion, traffic and impacts, as well as to domestic cleaners. Furthermore, contrary to what many people think, it is a coating that does not crack if the substrate is in good condition and the product is applied correctly. At Topciment® we guarantee that this is the case with our microcements. Coatings that are also capable of offering anti-slip and waterproof finishes.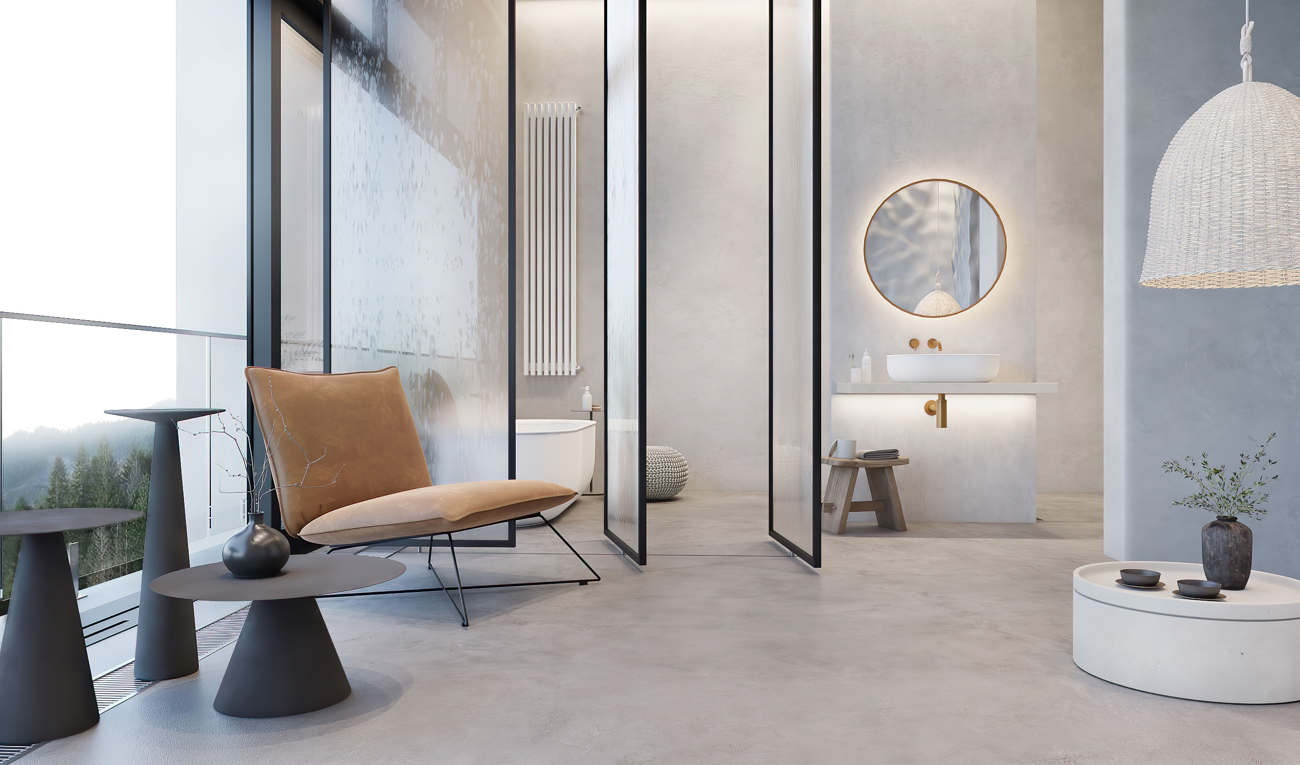 What sets us apart as a company of Microcement in Bristol
Whether you have come to this page because you want to renovate your home or business, buy material or even take a training course, we want to be your trusted microcement company in Bristol and help you with your projects, whatever they may be.
Technical service
The human and professional team that make up Topciment® is at the height of the performance of our products. Because it is as important to be good at something as it is to be able to demonstrate it. We have a complete technical service made up of commercial technicians who are thoroughly and thoroughly trained in the coatings we design.
Specialist technicians who will be able to answer any questions you may have about our way of doing things, the products we use, as well as advise you on what you need and guide you to achieve the results you expect.
We offer advice at zero cost, as our raison d'être is to offer you the best possible service. Our technicians will study your case and needs in detail to help you in everything you need.
Top quality products
The high performance of our coatings is beyond any doubt. This is reflected in the ISO 9001:2015 certificate that we have been awarded, as well as the accreditation that our products comply with the CE Marking. Two distinctions that highlight the value of our work and that have led us to position ourselves as a pioneering company in the sector.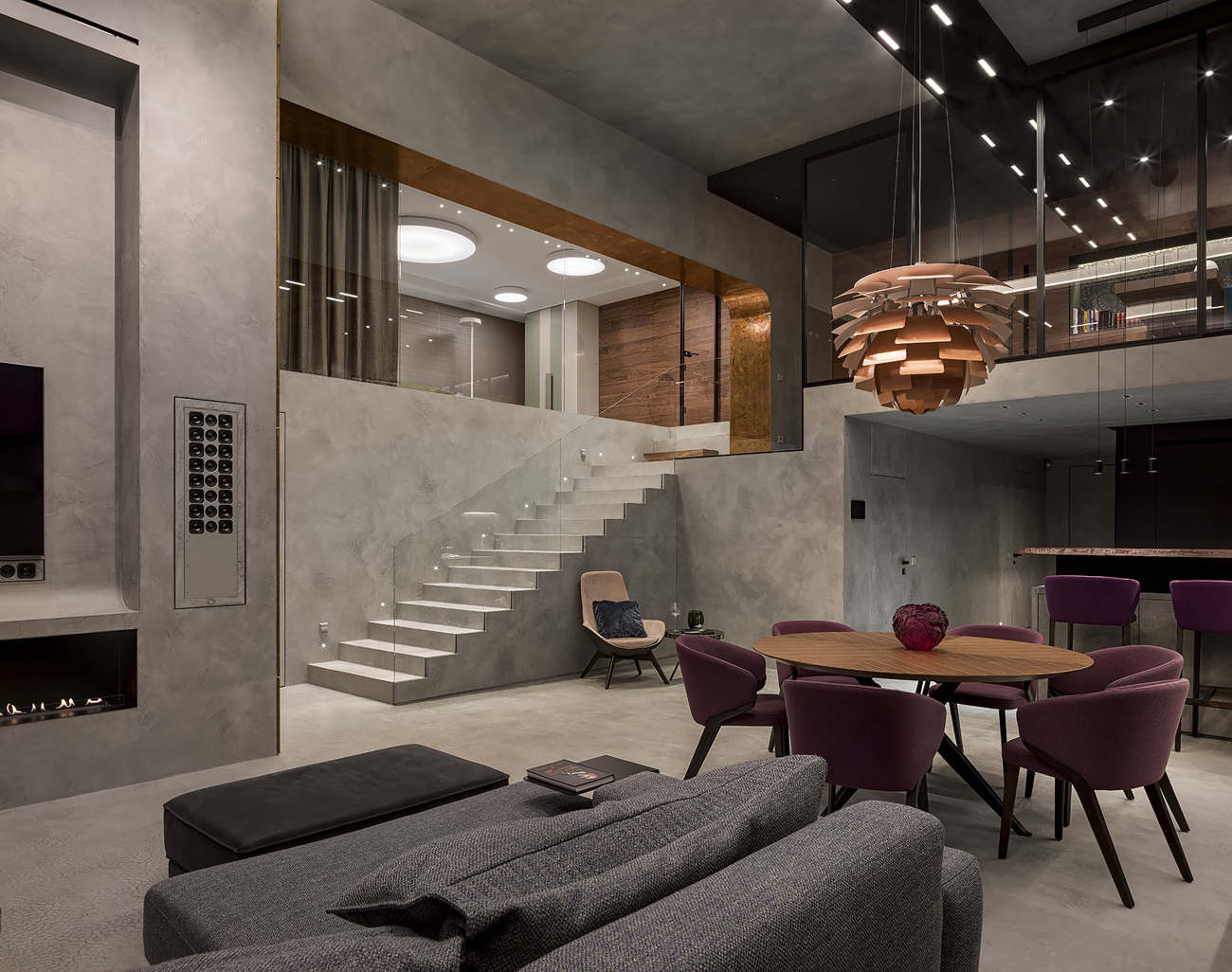 Qualified microcement applicators in Bristol
We help you to make your projects go beyond paper and make them a reality. Would you like to renovate your home, premises or business with microcement in Bristol? Do you have an architecture or interior design studio? Contact us and let's take the first step together.
We have a team of certified applicators in the application of our decorative coatings. Professionals with years and years of experience who carry out all types of work with microcement: homes, shopping centres, offices, hotels, restaurants, etc.
Microcement Courses in Bristol
Are you looking for an introduction to the application of microcement? Are you an applicator but would like to train in our microcements? We have what you are looking for. We continuously offer microcement courses in Bristol for all levels of specialisation: beginners and advanced.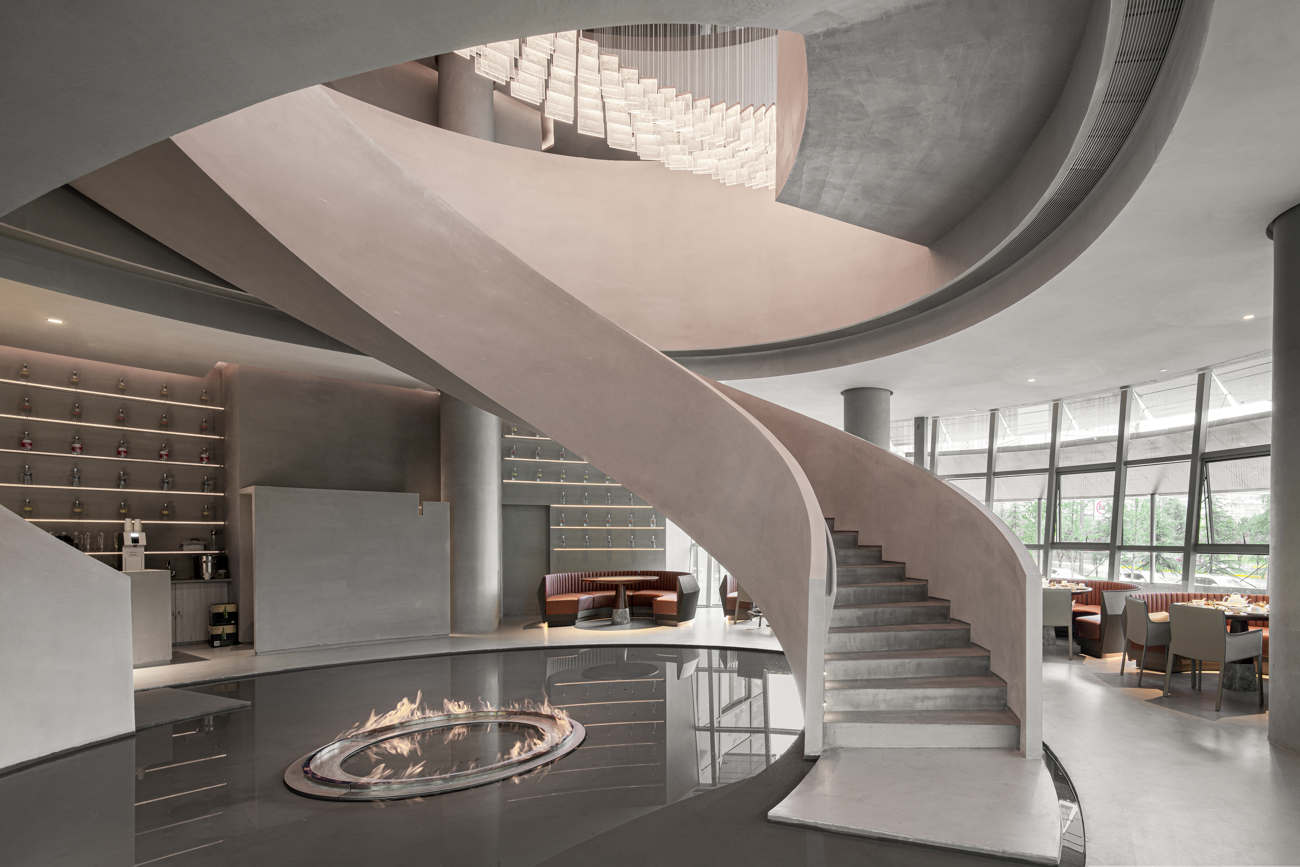 Symbiosis between decoration and functionality
We believe that the combination of decoration and functionality must mark the path of the coverings of the present and the future. A symbiosis from which all the microcements that we offer at Bristol arise. Our products offer enviable aesthetics while providing resistance and durability in the short, medium and, above all, long term.
Microcements in Bristol for professionals: products range
Versatility and variability in less than 3 mm thickness. Very light layers that hardly affect the structural load of the substrate and have unsurpassed flexibility and strength. Microcements with excellent performance and long life indoors and outdoors that are not diminished by the effects of the passage of time.
The following is a summary of the main microcements that we manufacture and sell for professionals in Bristol.
Microbase, the microcement for adapting the support
A correct preparation of the substrate is essential to ensure a durable and resistant coating. In this sense, it is extremely important to use a preparatory coating that contributes to a solid base. An objective that Microbase, our microcement preparation for floors and walls, fulfils.
Microbase strengthens and consolidates the substrate thanks to the hardness and robustness of the material. These conditions mean that some applicators are even encouraged to use it as a finishing microcement. Those who do so seek to give the floor or wall a rustic finish. It is available in three granulometries; L, XL and XXL, and as mono-component and bi-component microcement.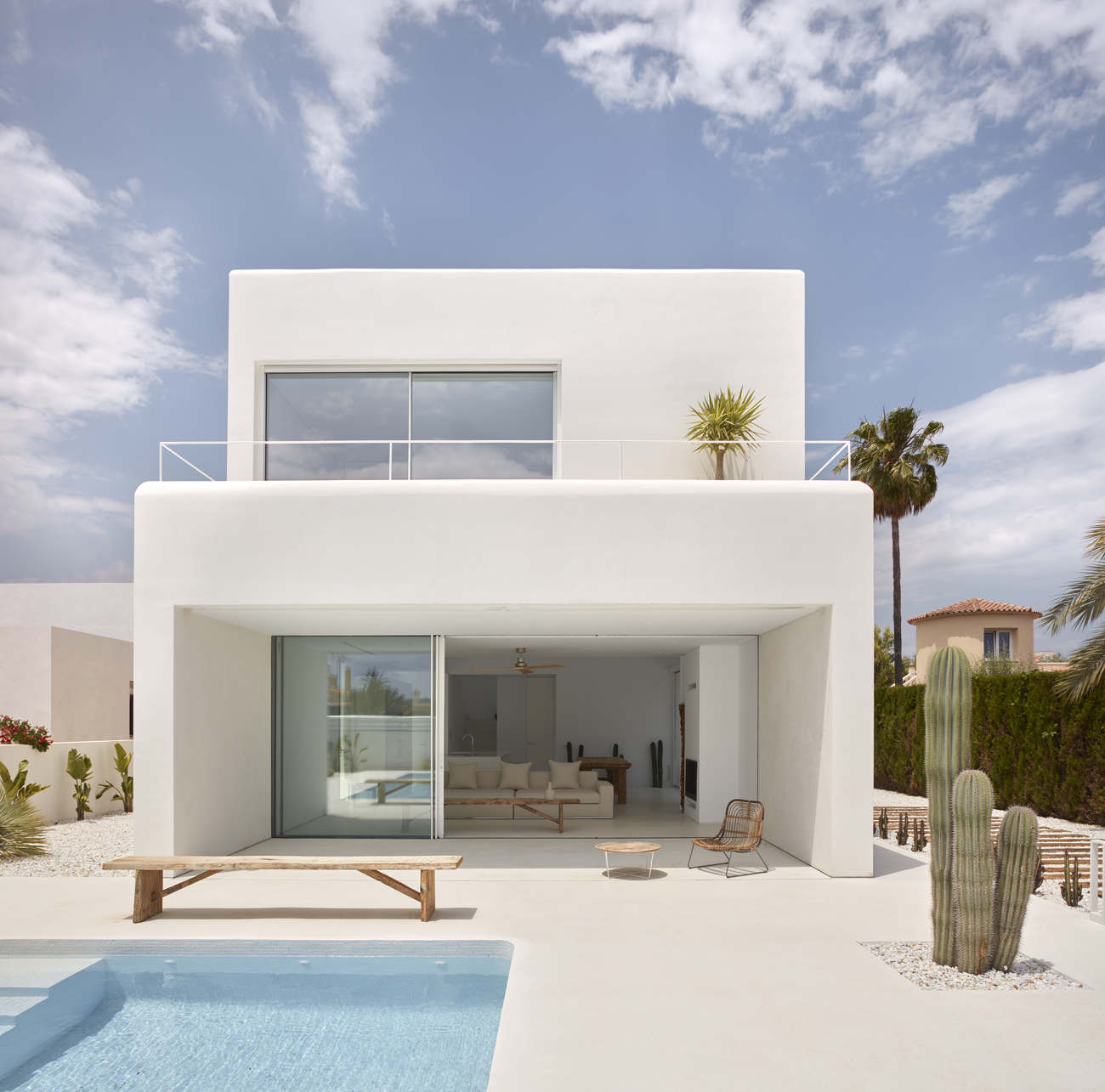 Microfino, the microcement with a high-end finish
If you think high up, that is, on vertical surfaces, Microfino stands out as the great option to take into account as a finishing microcement. Walls and façades are its greatest advocates, although its application in flooring is just as valid due to the good chemical and mechanical resistance it provides.
Among its many qualities, and as the most notable difference with respect to other decorative coatings that we manufacture, its marked water effect makes it very recognisable. A decorative style of powerful visual contrasts that give personality to spaces. Its finish is very natural and smooth.
A product designed above all to be applied after Mibcrobase and which is available as two-component and single-component microcement, in granulometries XS, S and M.
Microdeck, the micro-cement with a wide finish
And from high, we move on to wide. Microdeck is one of the most recommended finishing microcements for floors and other walkable surfaces. Particularly in interior spaces, due to its remarkable resistance to abrasion and pedestrian traffic. It is also ideal for covering terraces and other outdoor floors due to the anti-slip finish it confers by itself.
Likewise, another of its main virtues is that it can be applied using the "fresco on fresco" technique, which exponentially multiplies the finishes that can be obtained by choosing this material. As for its composition, it is available as a monocomponent and bicomponent microcement; with regard to its granulometries, the product is available in M and L.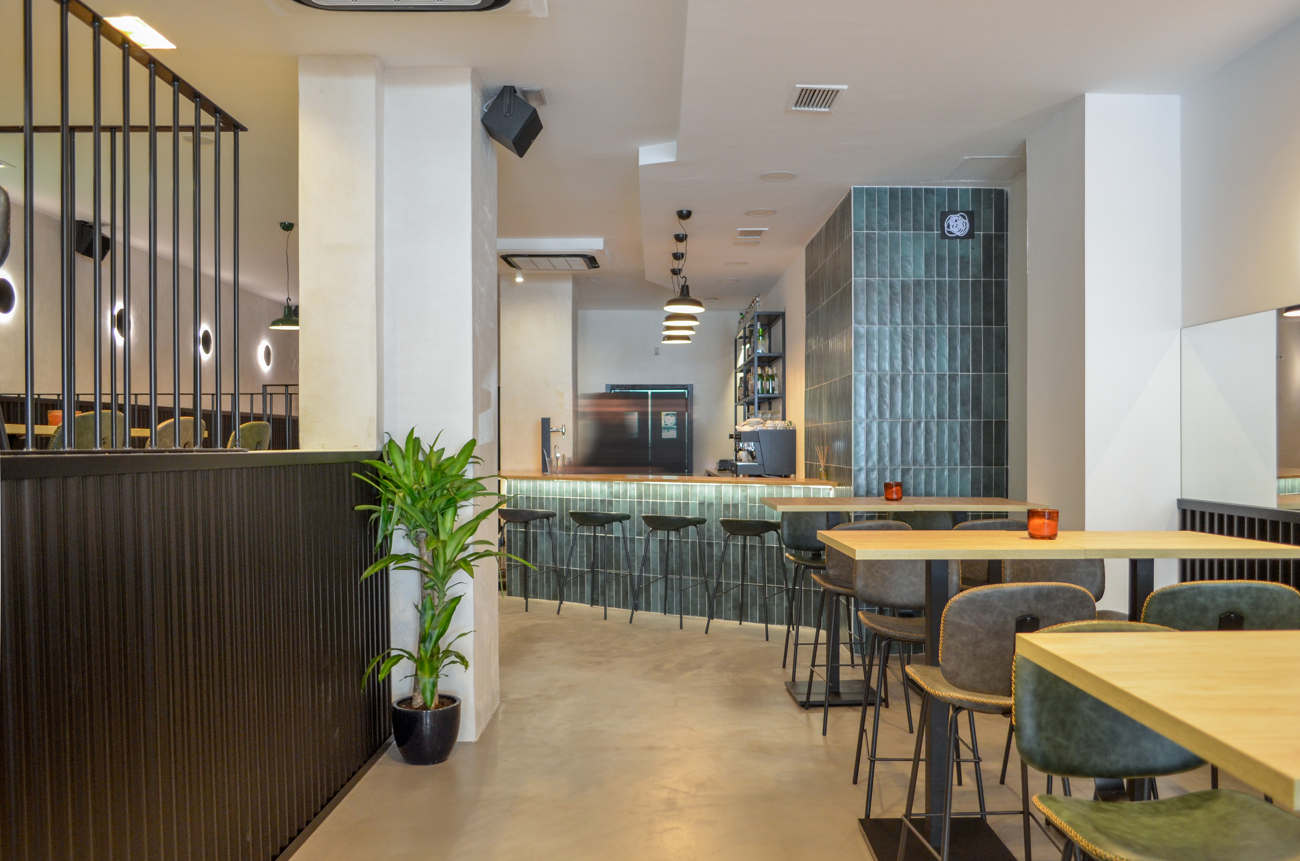 Atlanttic, the most competent microcement for swimming pools
A context in which Atlanttic is born, a two-component microcement created to be applied specifically in the area around the pool and even in the pool basin. A coating with which to create luxury, exclusive finishes that exude style everywhere.
A microcement that we are proud of and that gives the professional many advantages: anti-slip and waterproof properties, thus taking slips and falls out of the equation; and an incredible resistance to immersion. An innovative product that is suitable for other surfaces in permanent contact with water such as fountains, ponds and saunas.
Microstone, the micro-cement for exteriors
All Topciment® decorative systems are capable of covering and decorating exteriors, floors and façades in equal measure. However, since as specialists we are also moved to create more specific coatings such as Atlanttic, we have designed Sttandard Microstone. A two-component microcement specially created with the intention of being applied in outdoor spaces that are outdoors, such as terraces.
There are many reasons why Microstone is the most suitable microcement for exteriors. It is resistant to different climatological factors such as UV rays, rain or environmental humidity; its thicker aggregate provides superior resistance to abrasion and traffic; and it also has an anti-slip character. A very complete product that is available in two granulometries: L and XL.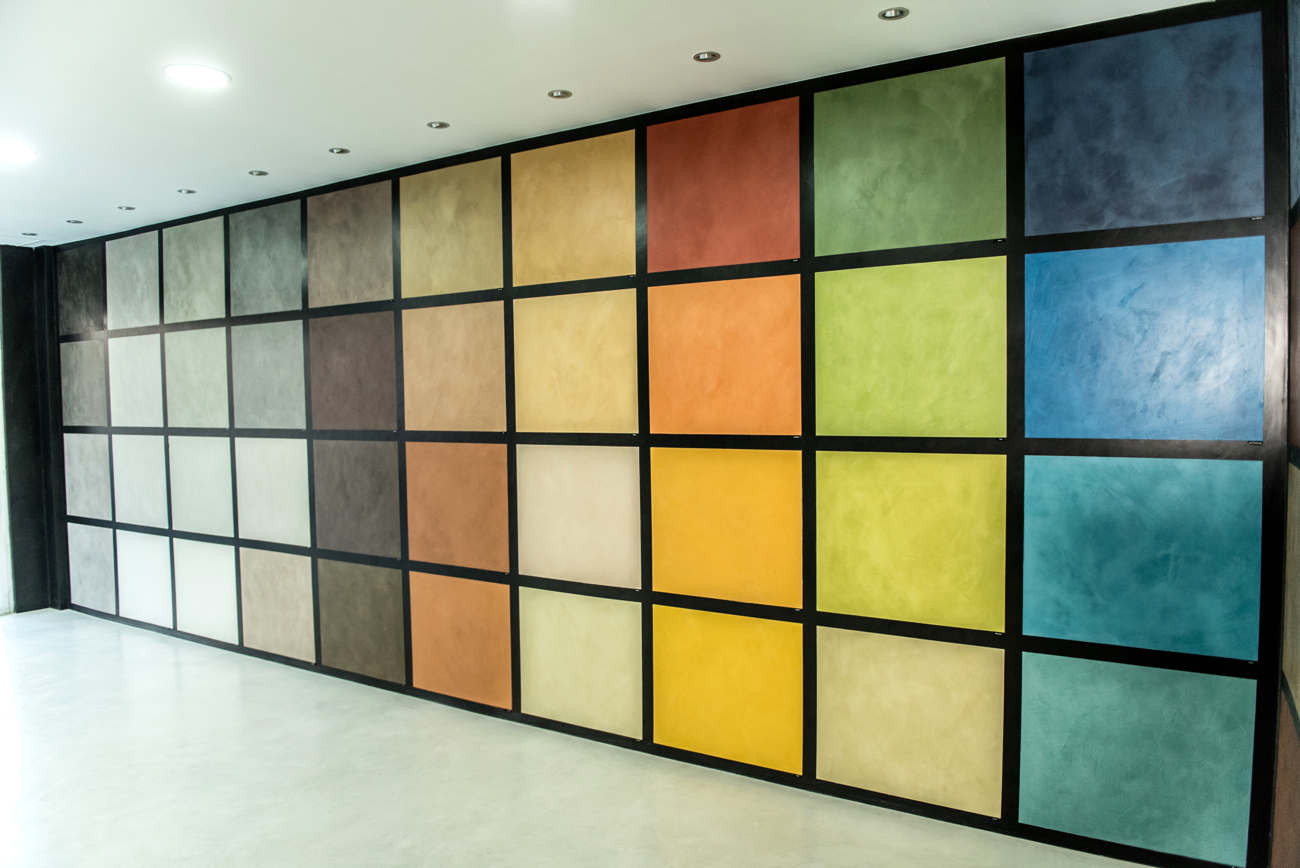 Industtrial, an epoxy microcement for greater impermeability
Each space and surface requires a coating that meets its own aesthetic and functional needs. While industrial environments, such as car parks, warehouses and galleries require materials with better mechanical resistance, bathrooms and other rooms exposed to humidity and running water need products that are much more tolerant of these conditions. We have the product that provides a satisfactory answer and more than fulfils both: Industtrial.
An epoxy microcement that is characterised by a notable increase in hardness and resistance compared to conventional microcements, while at the same time providing greater impermeability to the substrate coated with it. A product that has 4 granulometries and its own colour chart, made up of up to 16 different shades. A material to be taken into account and which is causing a real furore for covering indoor floors and walls.
Efectto Quartz, ready-to-use microcement
Simplicity in terms of preparation and application (the form), but not in terms of content. Efectto Quartz is our exclusive range of ready-to-use microcement that simplifies and speeds up the professional's work. Mixing of components and possible mistakes are reduced to the maximum, multiplying exponentially the speed of application. A series of advantages to which must also be added the lower costs in terms of the transport method.
However, the mechanical and chemical resistance is just as favourable as other microcements. Even superior to other coatings with more components. A product that has its own catalogue of colours and that can be laid with full guarantees indoors and outdoors, walls and floors at the same level.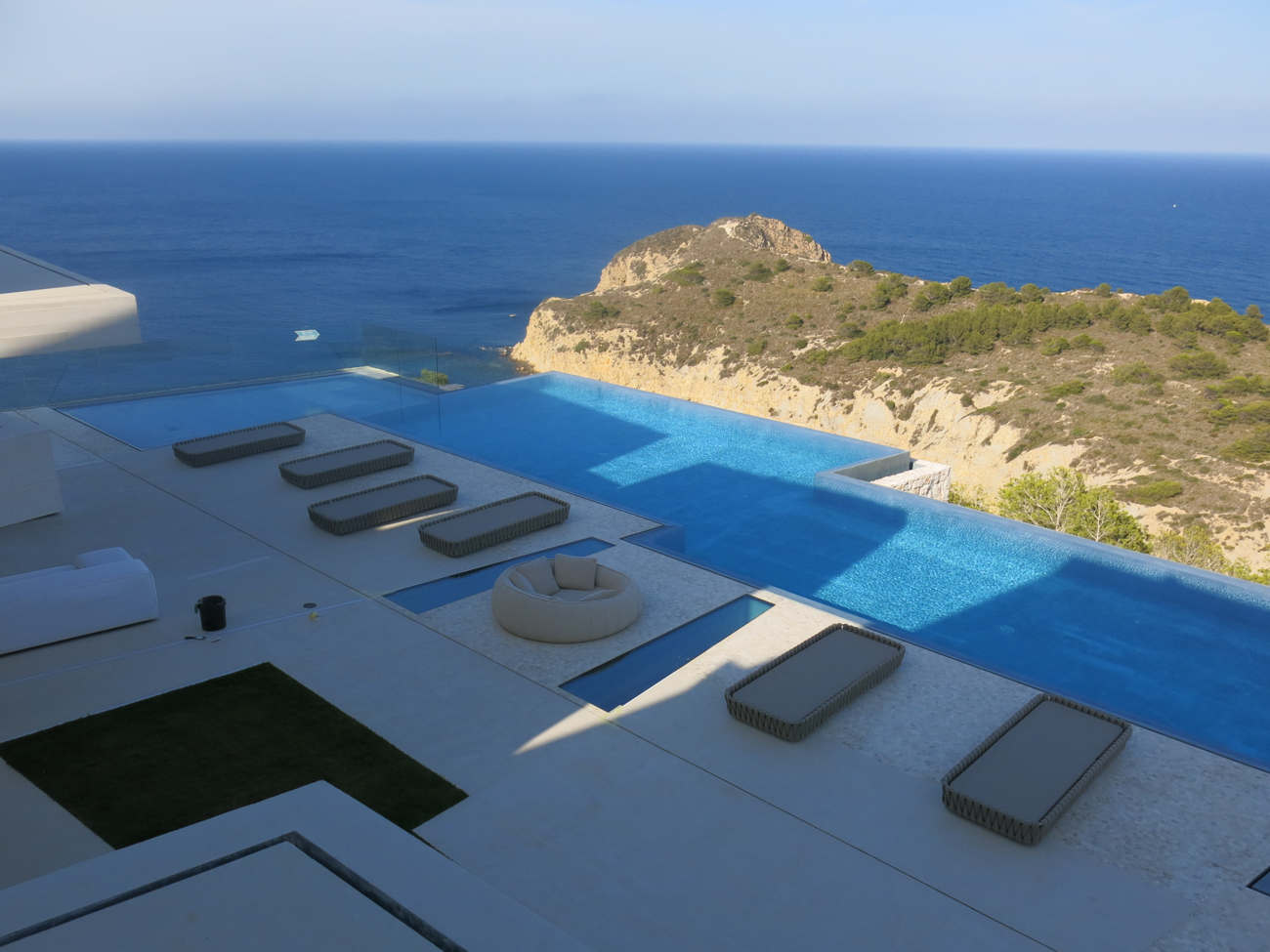 Natture, the taste for tadelakt made microcement
It is a fact that microcement is inspired by tadelakt. This is the origin of the new coating that has been improved thousands of years later. Many professionals yearn to find a product that perfectly reproduces this finish and its resistance, and they can find it with Natture.
A two-component, lime-based microcement that not only emulates the finish of tadelakt, but also that of fair-faced concrete. The textures and effects that can be achieved are highly variable, as it is a reworkable mortar. This product is available in four granulometries (XL, L, M and S) and can be used on floors and walls, both indoors and outdoors.
Compared to the rest of the microcements we manufacture, in addition to the characteristic finish it provides, its greater hardness, lower cracking and greater workability stand out.
In addition to microcements, we also manufacture glazes and paints. For tiles, metallic, with rust effect, with glitter... Do not hesitate to ask us if you are interested.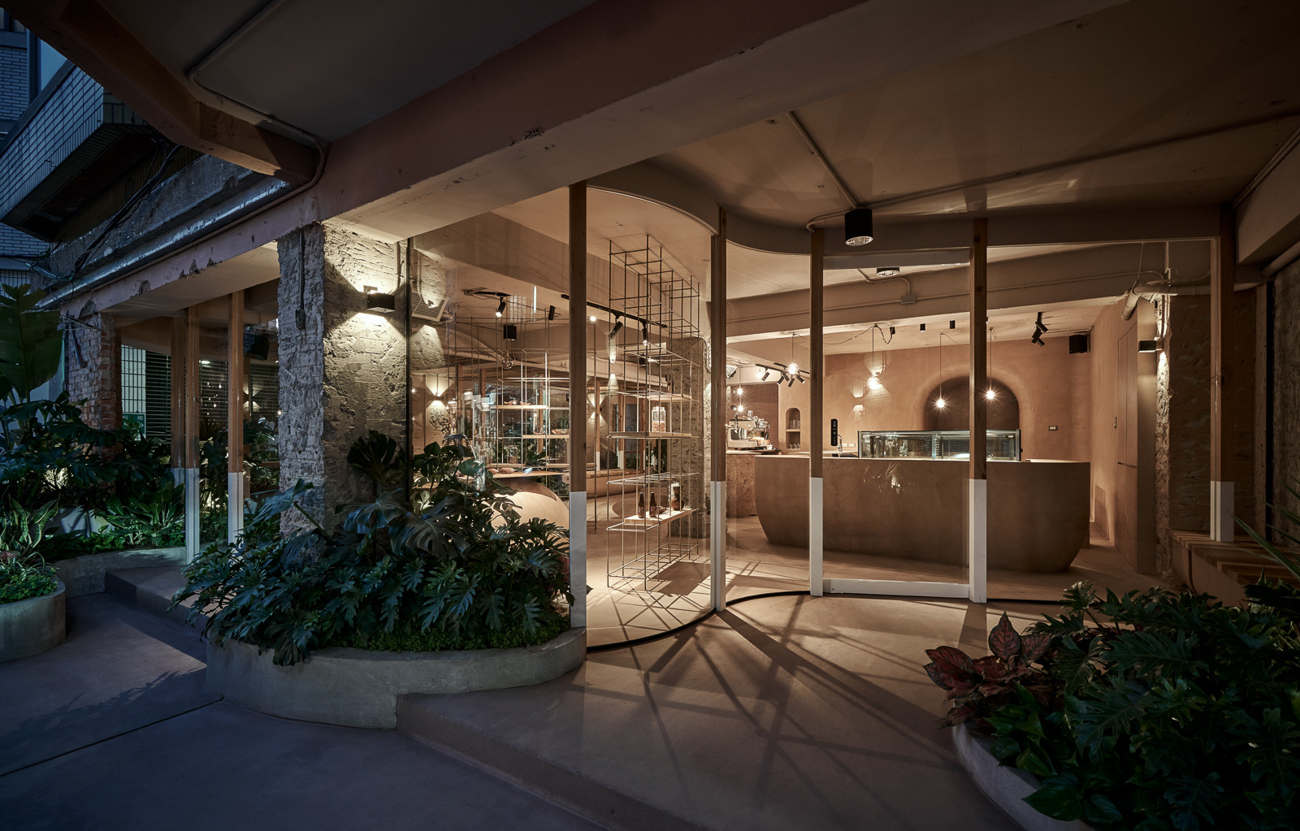 Much more than microcement
As our slogan says, at Topciment® we are much more than microcement. Although we are European leaders in the sector thanks to our specialisation and experience, we manufacture and sell other equally innovative decorative coatings to professionals.
Highly decorative materials that adapt perfectly to all types of surfaces and spaces. They can be applied to floors and walls and even furniture, both indoors and outdoors.
We design a wide range of coatings and paints for tiles, with metallic and rust finishes as well as glitter effect glazes. An extensive catalogue of decorative and functional solutions that will leave no one indifferent. C
Among them is also stamped concrete, a decorative system for which we are also strongly committed to offering very complete products: mortars, pigments, mould release agents, moulds, varnishes, etc. Contact us and we will help you choose the coating that best suits what you are looking for.
Colour chart of Microcement Bristol
The achievement of such varied effects and textures with our coatings is largely due to the wide range of colours we have. A very extensive range of more than 50 shades, thanks to which no two surfaces coated with Topciment® are the same.
Incomparable designs and long-lasting durability due to the added resistance provided by the highest quality pigments we use to create the Bristol Microcement® colour chart. Pigments with high stability even outdoors, so they can be used without worrying about discolouration or yellowing due to UV rays.
It should be emphasised that each of our microcement systems has its own colour chart, adding even more to the exclusivity that we boast. Furthermore, as if that were not enough, we adapt to the tastes and preferences of each client to the point that it is possible to create colours other than those in our catalogue.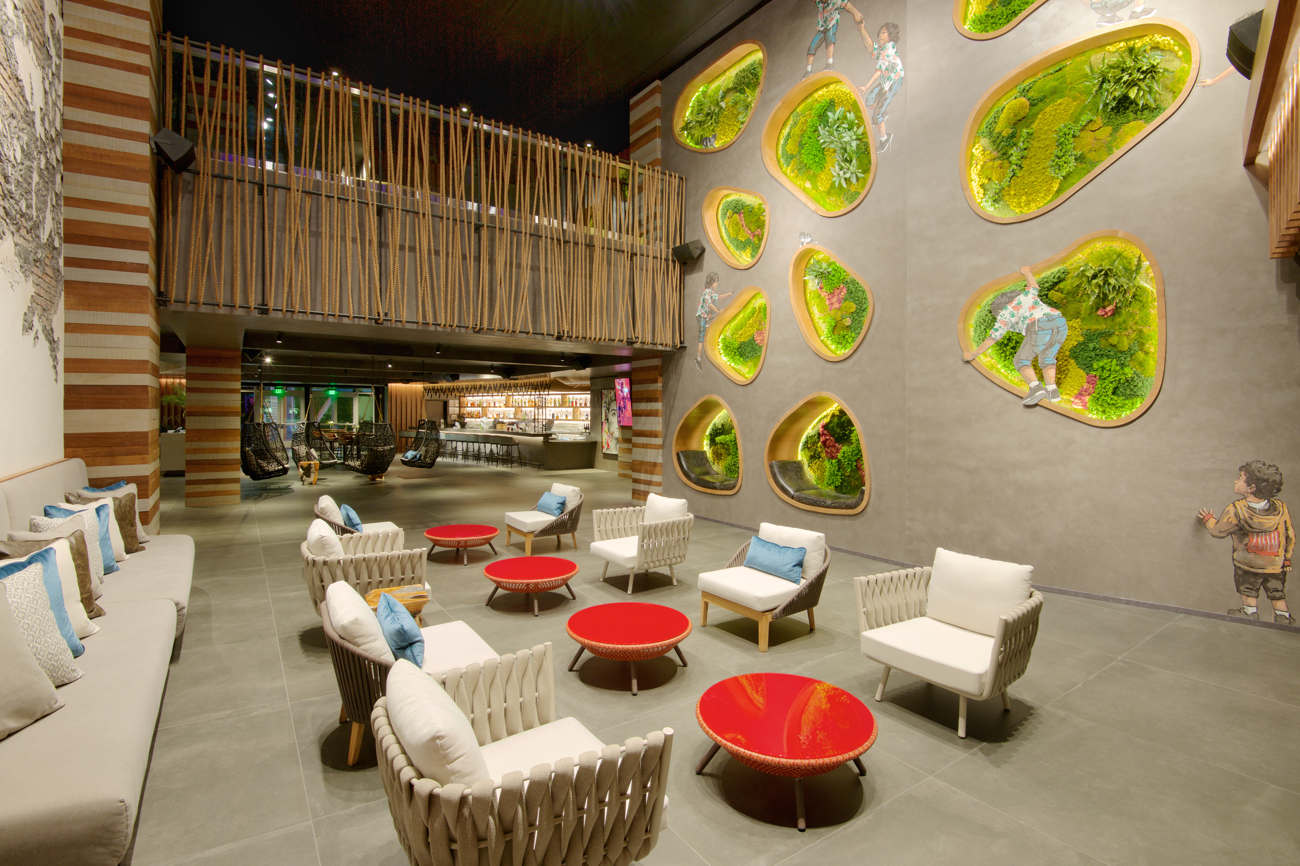 Request a budget for your microcement project
The price of applying microcement in Bristol depends on the complexity of the work, the dimensions of the surface to be covered, quantifiable in square metres, the type of microcement and the finish. Tell us more about your renovation project and we will give you an individual quote. Incredible designs at the best price, guaranteed. What are you waiting for? Write to us!
Contact us
If you would like us to inform you about any of our products in more depth, have any questions or would like to receive a quotation, please fill in this form and we will contact you as soon as possible.