Microcement in Cambridge- Bespoke finishing for floors and walls
At Topciment® we are producing microcement since year 2005. Almost twenty years that have passed so quickly since then, a sign that we have been filled and passionate doing what we do. This long history has given us the title that, today, places us as leaders in the production of coatings and as referents in its distribution worldwide, thanks to our wide distribution network.
We are at the forefront of the jointless decorative coatings market. And we can guarantee it and show it off proudly because all our manufacturing processes are dominated by constant innovation, by updating and immediate adaptation to new trends and changes in the environment. If there is one thing that moves us, it is precisely to improve ourselves every day, knowing that thanks to our research we will be able to offer the best seamless solutions on the market. We search for information and, based on it, we adapt all our products to the changes. After all, trends change and the world moves, and it is not an option, but an obligation to adapt to everything that is changing day by day. And at Topciment® we have this tattooed on our skin and it is something that represents us and positions us.
In addition to saying it, we can prove it. We have the title that identifies us as an INNOVATIVE SME, endorsing our commitment to development, research, constant renewal and, of course and most importantly, innovation. Our commitment to investment in R&D&I translates into the values of efficiency, progress and productivity, values that are undoubtedly present in our daily work.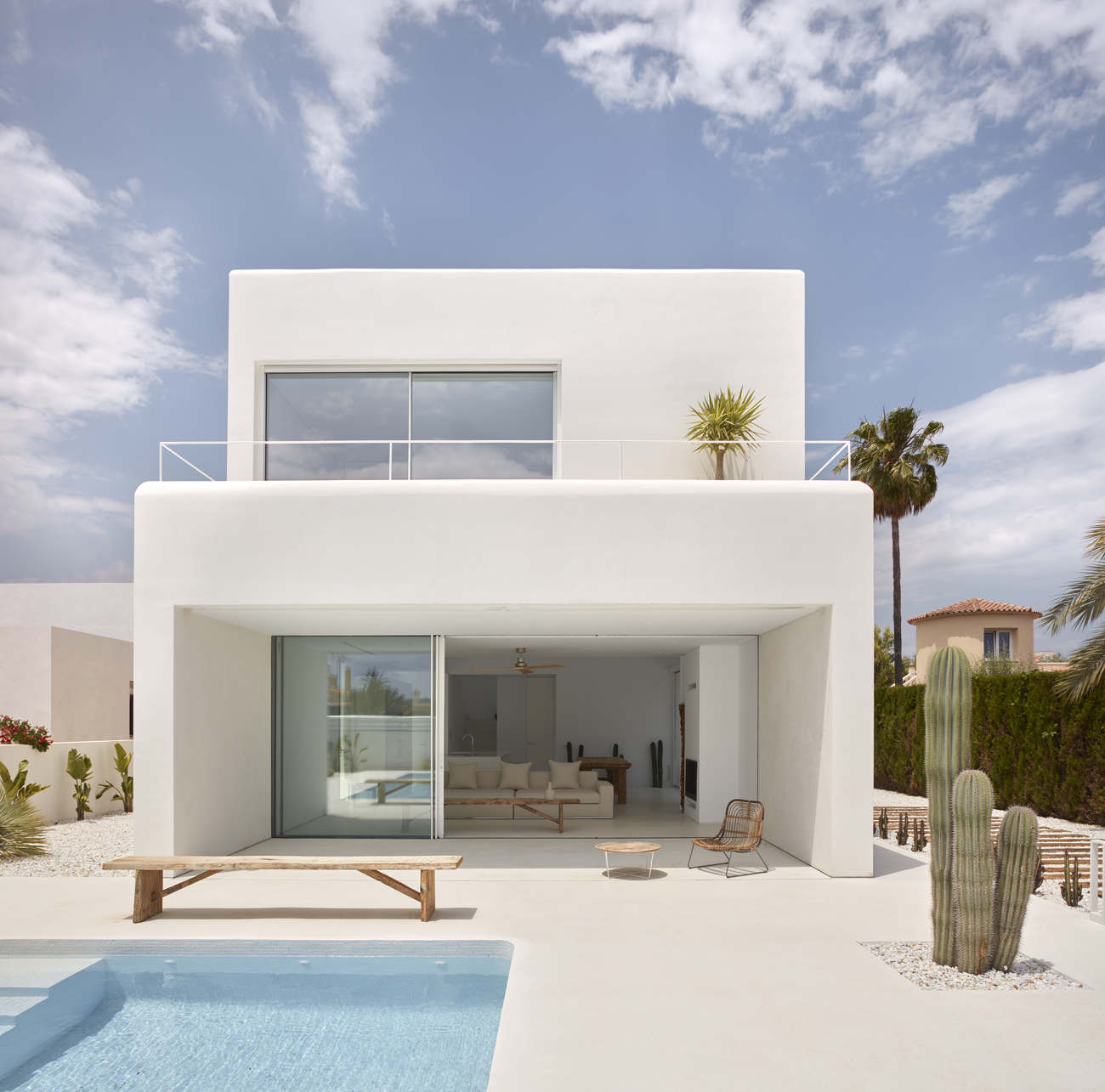 Being at the forefront is important, but what if in addition to the most innovative products on the market we also have the most competent? The ISO 9001:2015 quality seal recognises the quality of our microcement in Cambridge after having undergone rigorous quality controls, successfully passed.
Because if we offer something, we want to be sure that we offer the best, in every respect. The result of this is our powerful distribution network throughout the world. Our manufacturing from the very first minute is carried out in our own laboratories and facilities at our headquarters in Valencia (Spain). That's where we started and that's where we will continue. Because no matter how much success we may achieve, if there is one thing we know, it is that we will keep our roots intact no matter how much time goes by. Since then, our commercialisation has done nothing but grow. First, at a local level throughout our peninsula and islands, and later, at an international level. Today, we are extremely proud that countries such as Australia, China, Japan, Canada, the United States, Mexico, Singapore and Germany, among many others, count on our products to offer them throughout their territory.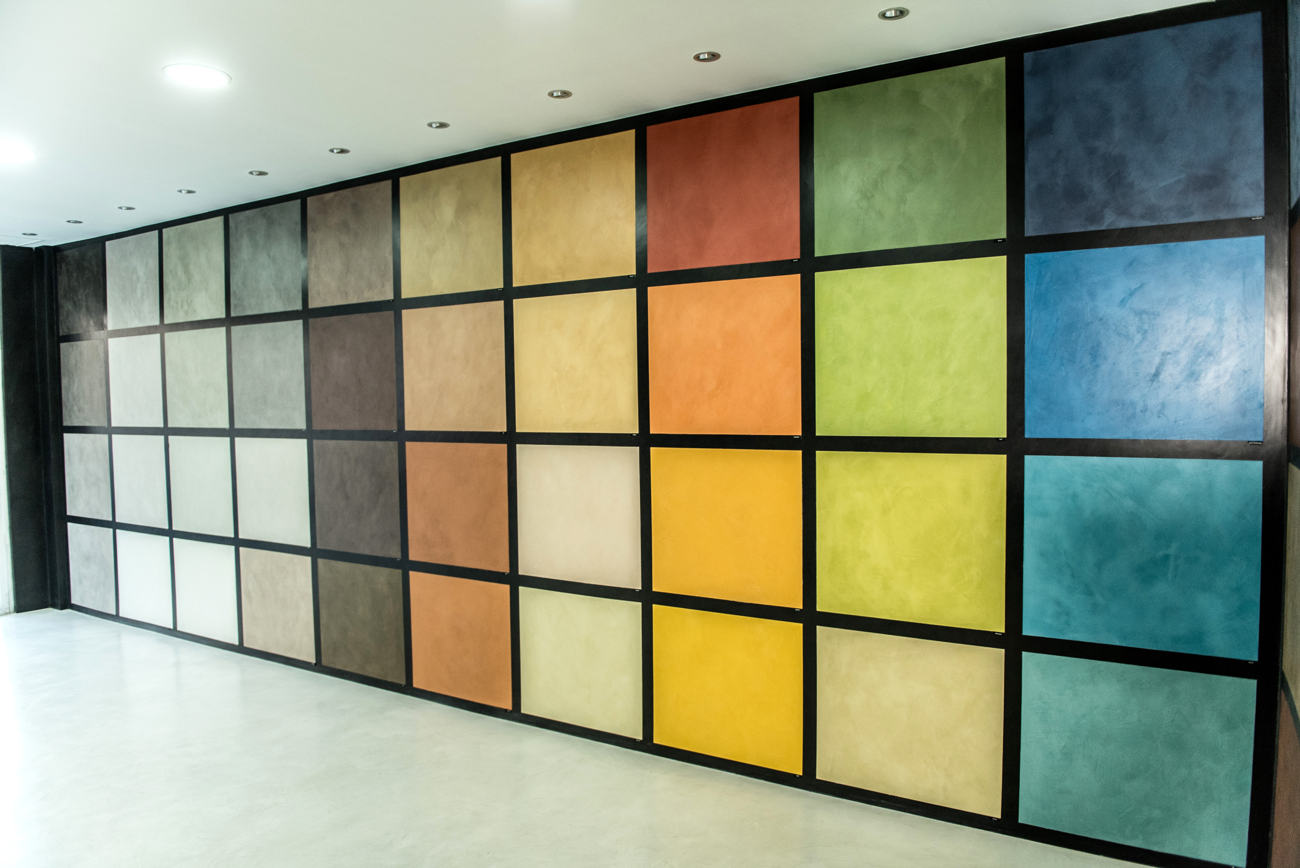 If we are so strong and our products are so successful, it is not by chance. We have worked hard and we have committed ourselves to it. This would not be possible without a team of people of the quality of ours: true professionals who are experienced and committed to their work. Those who enjoy doing what they do and who do not give up: they are always looking for more. Because you can't achieve excellence if you don't look for it. And we only focus on this objective.
What is microcement: The trendy coating that simplifies processes
This is a real revolution in the world of jointless decorative options. Microcement is a coating capable of being applied to any type of surface and space and adhering to it perfectly, giving it an extreme hardness like that of a rock. Hardness that translates into resistance to practically everything. It looks great on very busy surfaces as it prevents wear and tear, but it is also ideal for non-trafficked surfaces where a decorative effect different from the rest is sought. In any case, this aspect is maintained over time, and even over the years. It is unique, special, exclusive. Because if anything characterises our microcement in Cambridge, it is not only its versatility, resistance and hardness: it is its personalisation. It can be adapted to any style, colour, texture and combine wonderfully as a decorative element. It is special and, consequently, it makes spaces special too.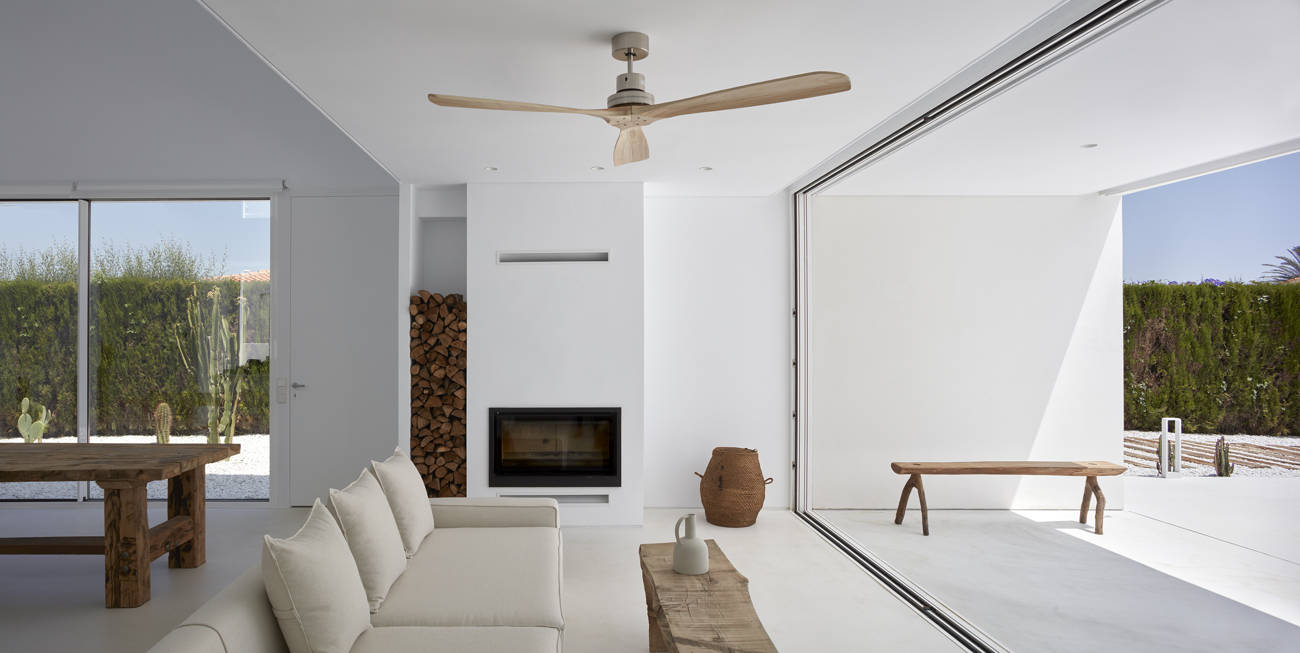 Easily applied without raising a speck of dust
That's right. Direct installation on the existing substrate with a thin layer of 1 mm to 3 mm, without the need to lift, modify or move it. A minimum thickness that guarantees total adhesion. Guaranteed support and stability, style and design, also guaranteed. And all of this without having stirred up a speck of dust. With microcement, building work is a thing of the past.
Ensures long-lasting maintenance over time
Because its resistance and hardness are perfectly prepared so that time does not pass over it. A professional application and constant care ensure that its appearance does not deteriorate over the years.
Its seamless really makes the most of the space
It facilitates processes in every way. The creation of continuity that is achieved on surfaces after the application of this material has a lot to offer. Seamless spaces, being completely open-plan and without interruptions, are characterised by being particularly bright. Imagine suddenly having more light than you used to. Light is essential in spaces that make us feel good. It is pleasant, it is pleasant, it brings life to any place. As well as spaciousness, feeling that walls and floors merge together, creating a unique space, allows rooms to be conceived as more spacious. Greater visual comfort, positive sensations, connotations that make you feel good, that fill you up. That make you enjoy. But it is even more positive when you clean in a single pass and without accumulation between joints. Walls and floors that, thanks to their continuity, allow you to be more hygienic and optimise the time spent on this task. Maximum performance of the spaces, guaranteed.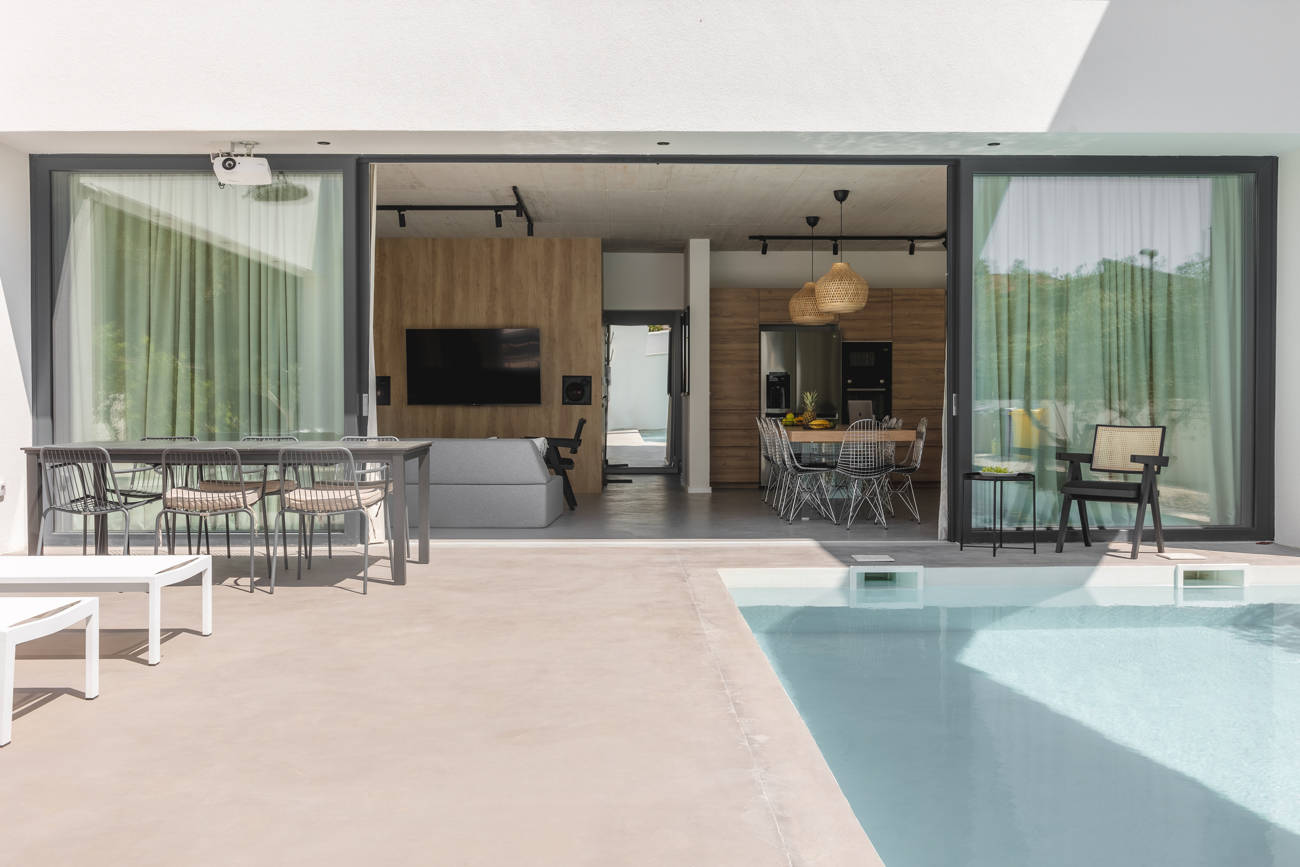 Our microcement in Cambridge is resistant, waterproof & more
It simplifies the processes and in general, it makes the renovation of spaces to be conceived as a more than special moment in which to exploit all our creativity and originality, in an exciting work that excites us. But, apart from that, its truly scandalous properties mean that it is characterised by a series of natural factors that rarely see its appearance altered. Our microcement in Cambridge is a real star, it's more than excellent, it's the top class of renovation materials.
Hard and strong, like a stone
Its components allow this to be its maximum property: resistance. So hard and strong that it does not alter despite impacts, frequent traffic of people and vehicles, abrasion or sudden changes in temperature. It is the champion of coatings. An industrial character as a guarantee of protection for the surfaces that need it most.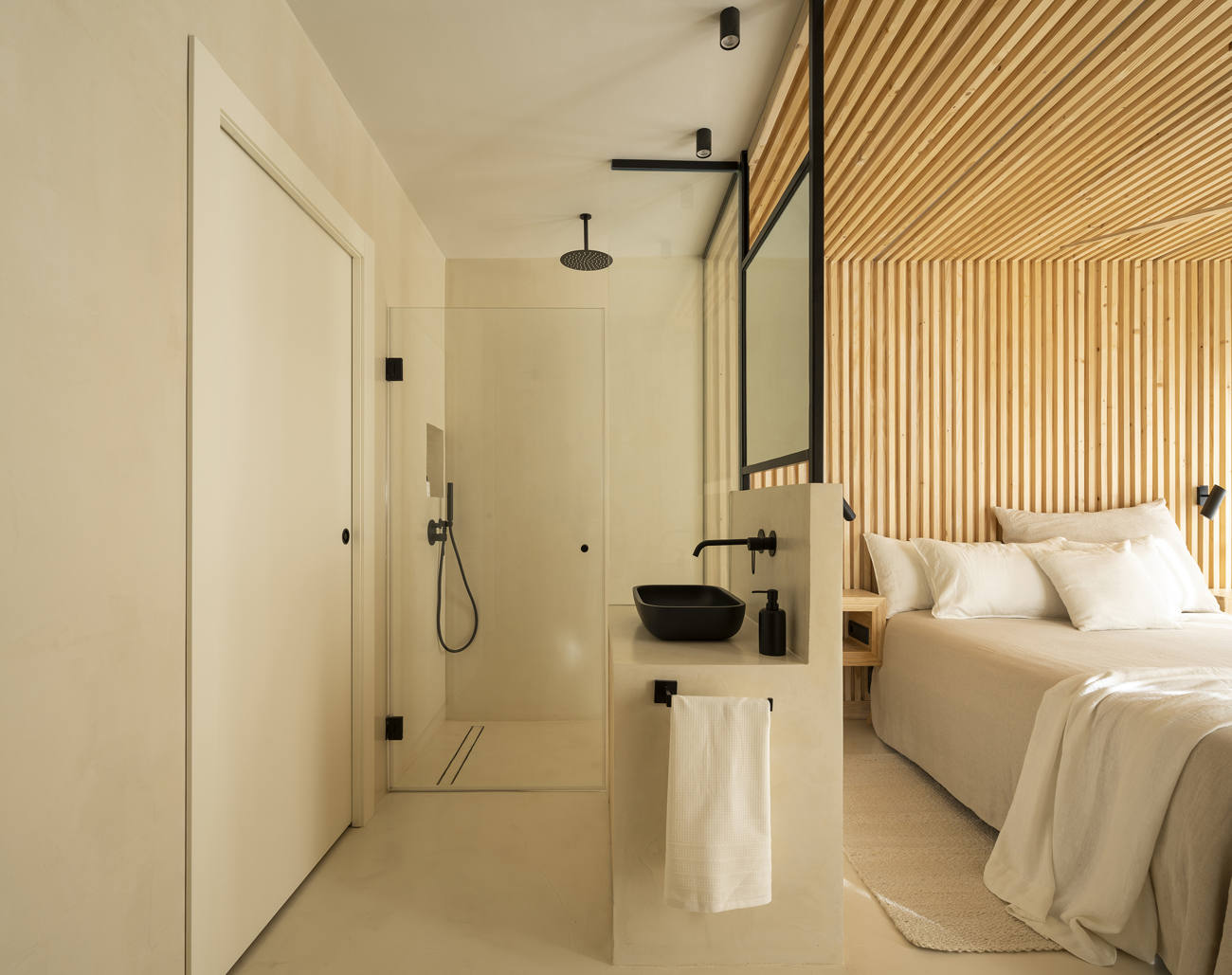 Intact in wet areas or in contact with water
Its impermeable nature makes it a truly amazing material. It prevents water from seeping into its interior on wet surfaces or those where contact with water is frequent. Like new despite immersion. Repels the appearance of damp-related stains. Always intact.
Non-slip, safer surfaces than ever before
Its granulation varies and adapts according to the desired result. To achieve a purely anti-slip property, a medium-thick granulation allows walls and floors to become anti-slip. No more slips and falls. Our microcement in Cambridge is crazy.
Customisable, you choose the way it looks
A wide range of colours, textures and glazes to combine as you like. No rules, no laws, open decoration and combinable with absolutely any element and style. At Topciment® we offer much more than a covering that will completely transform and renovate any room: we offer a decorative option to suit your taste, because there is nothing as beautiful decoratively speaking, as following that which brings you harmony, comfort and identifies with who you are.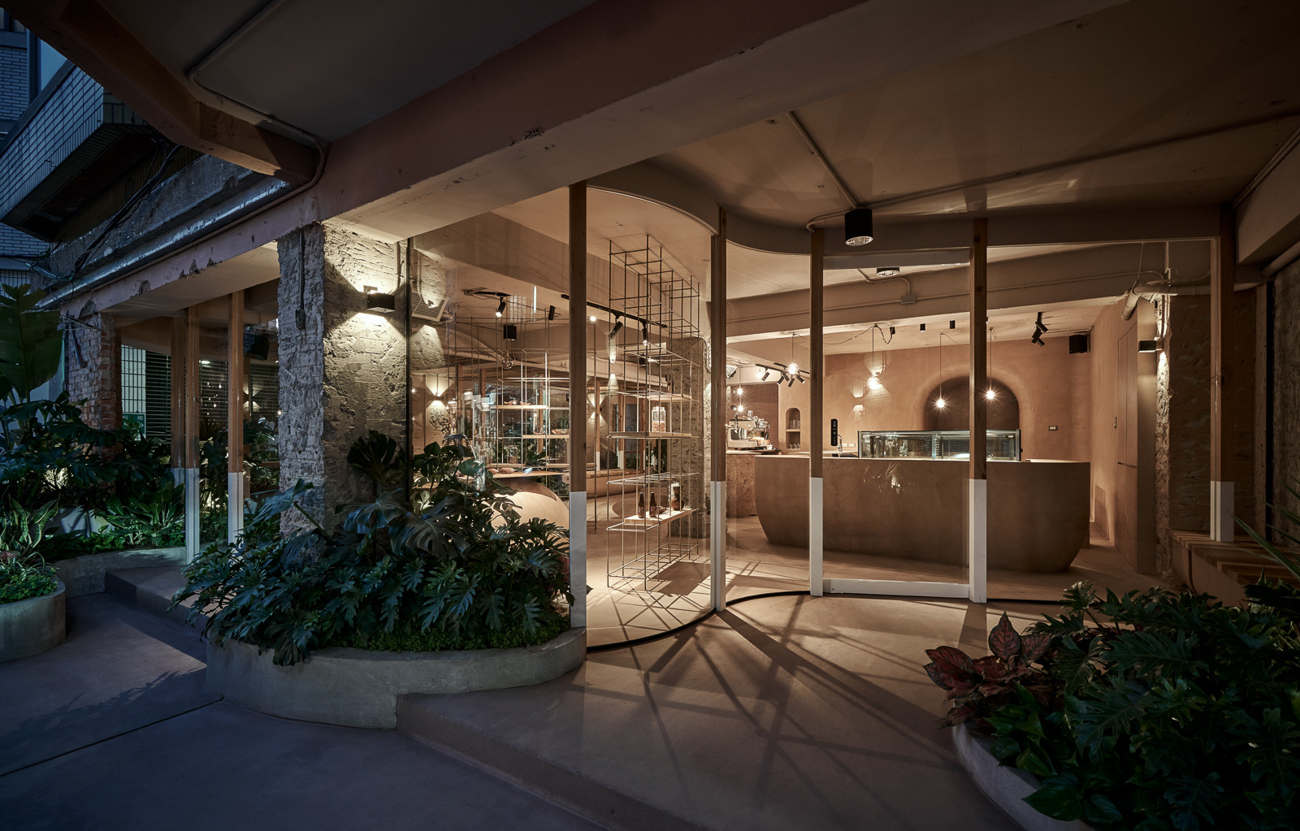 We stand out as a microcement company for our quality and commitment
Without commitment there is no quality. And without quality, there can be no commitment either. For us, these are the two basic components that identify us: the main pillars thanks to which we exist today. A tireless professional trajectory that has a lot to give. And a market position that makes us true leaders. That's what Topciment® is all about, that's what our microcement in Cambridge is all about.
We do it for you: guaranteed technical support
And, of course, free of charge. Because we take care of our people, and one of our people is you. Our specialised and qualified technicians are happy to resolve any possible doubts that may arise and to guide, advise or counsel you throughout the process. You deserve no less.
Recognition for our entire professional trajectory
Such as the ISO 9001:2015 certificate which guarantees that our products are of the highest quality after having undergone exhaustive controls and audits, as well as the SME INNOVATOR seal which recognises our investment in R+D+I in our products, processes and information.
Advanced care for all surfaces with our microcement in Cambridge
Cared for and more beautiful than ever, because it's just as important that they are as healthy on the inside as they are shiny on the outside. With our microcement in Cambridge, walls and floors merge to create a single space. Pure minimalism, visual harmony in a true work of art. Seamless surfaces where there are no interrupting lines, complete continuity, total fullness. More luminosity and spaciousness than ever before to achieve the maximum comfort and exquisiteness of the rooms, which have never before made you feel as good as you do now.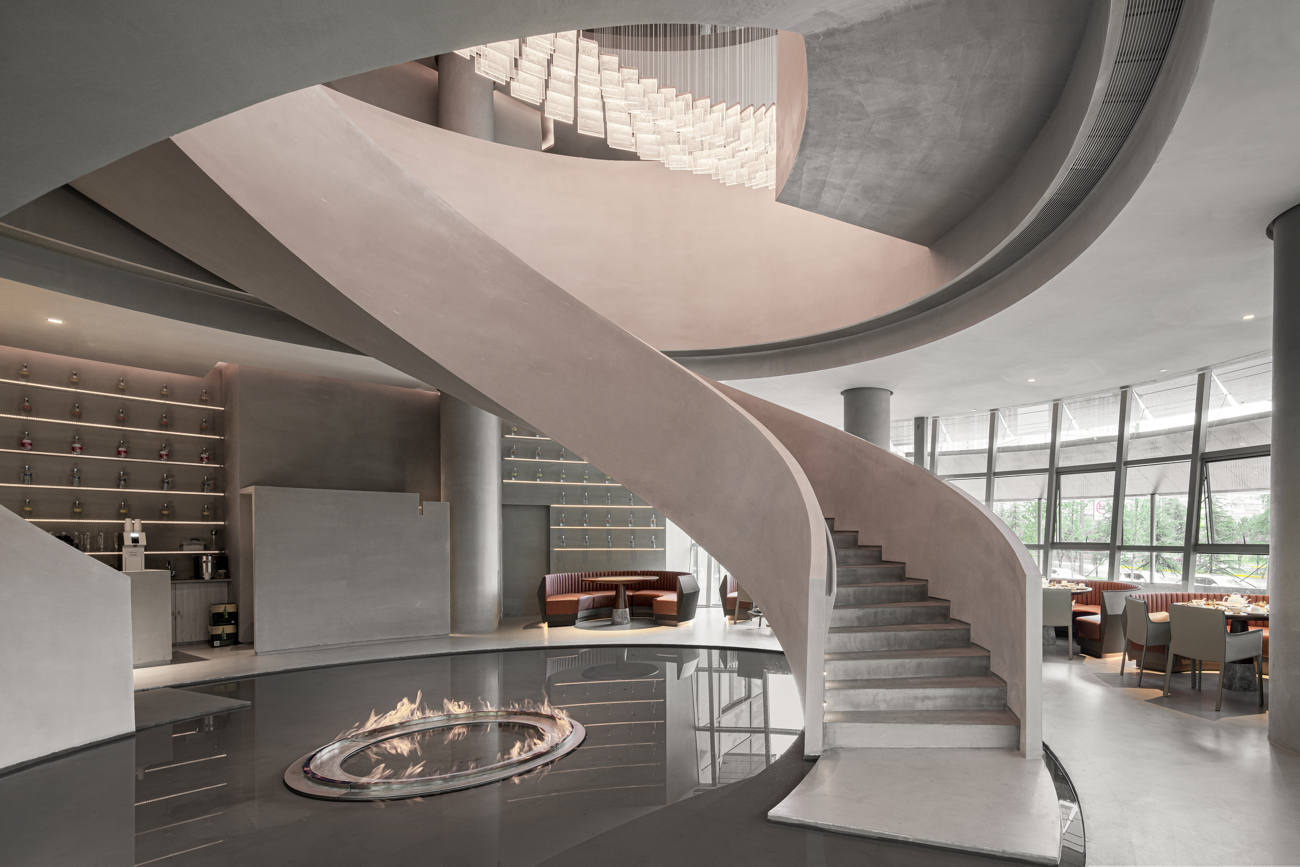 Indoor and outdoor floors
Take advantage of its anti-slip properties and breathe easy every day knowing that all users are safe as never before. Forget about cracks and crevices, the floors stand out on their own and are perfect, really. Water leaks? No seepage, no problem. And with this material, there is none. Impact or abrasion? That's a thing of the past. Floors are now hard and tough and ready for anything. Accumulated dirt? Neither, cleaning is so easy and simple that it is done in the blink of an eye. And floors are more hygienic. Nothing can beat them. They are a real revolution.
Indoor and outdoors walls
Smooth, tasty and silky to the touch. Contemplate an ephemeral landscape inside your own home, office or warehouse. The maximum splendour and elegance while maintaining all the resistance, impermeability and anti-slip properties as always. Designer walls with an appeal that will win anyone over. You will never look at your vertical surfaces in the same way again.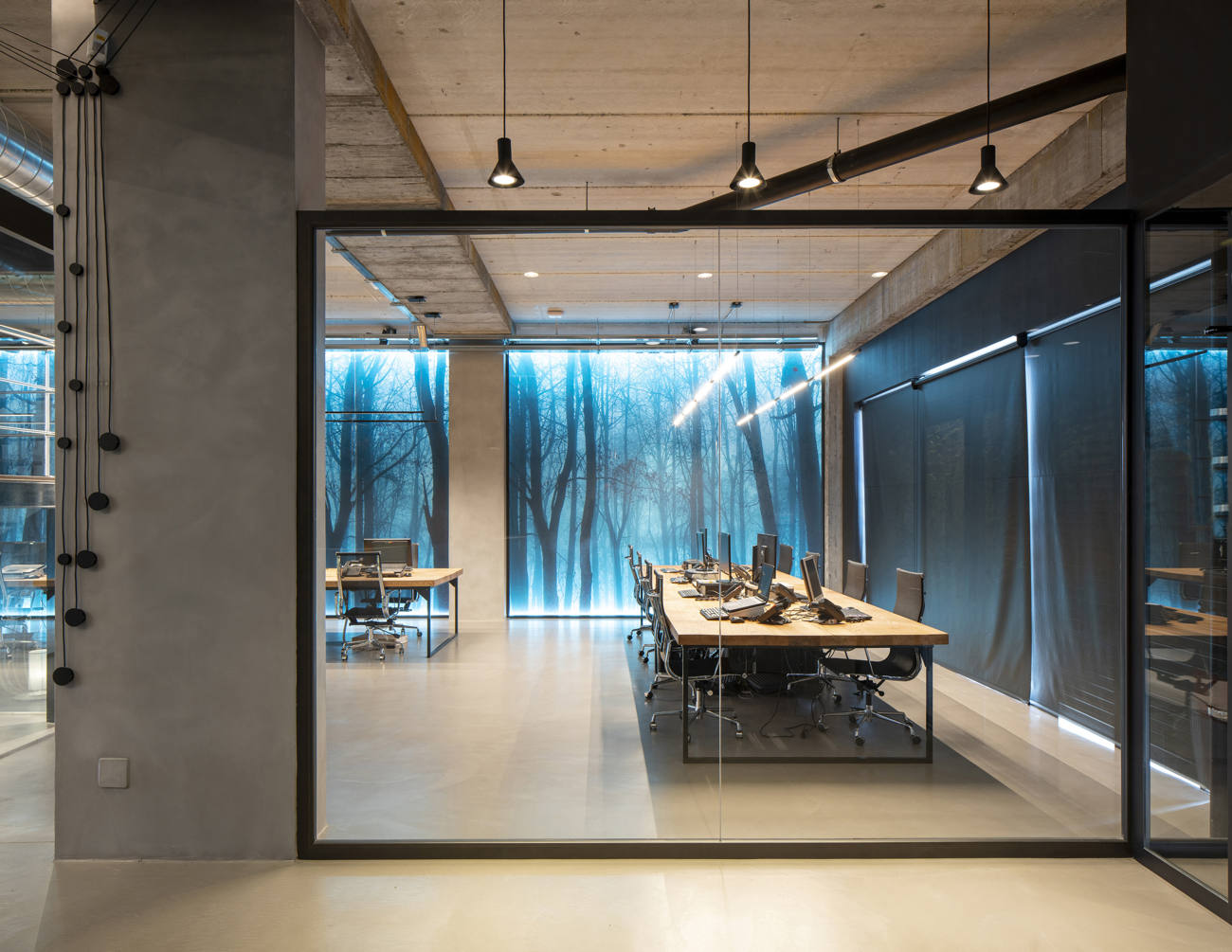 Modern, protected bathrooms & kitchens with our microcement in Cambridge
Can you imagine how shower trays, worktops and washbasins suddenly become completely waterproof, non-slip and hard-wearing? Well, not all of a sudden. Only after the application of our microcement in Cambridge does this become real. Maximum safety, maximum resistance and an appearance with tremendous decorative value can only be achieved with this coating. Sudden changes in temperature mean nothing to it, nor does impact or abrasion. The interiors are more protected than ever and more modern, because they enhance all their aesthetics to create completely designer interior rooms. Works of art at your fingertips, all around you.
Choose your microcement in Cambridge and start renovating spaces
At Topciment®, if there is one thing we are committed to, it is achieving excellence. And to achieve excellence, we must be able to provide a solution or answer to each of the professional projects that may arise. And yes, we can say that we do. Therefore, each of our products is specifically designed for a very specific need, for your needs, for all the needs that you may encounter throughout this wonderful process as an applicator. Our range of microcement in Cambridge adapts to your work. Quality in technique and results, guaranteed.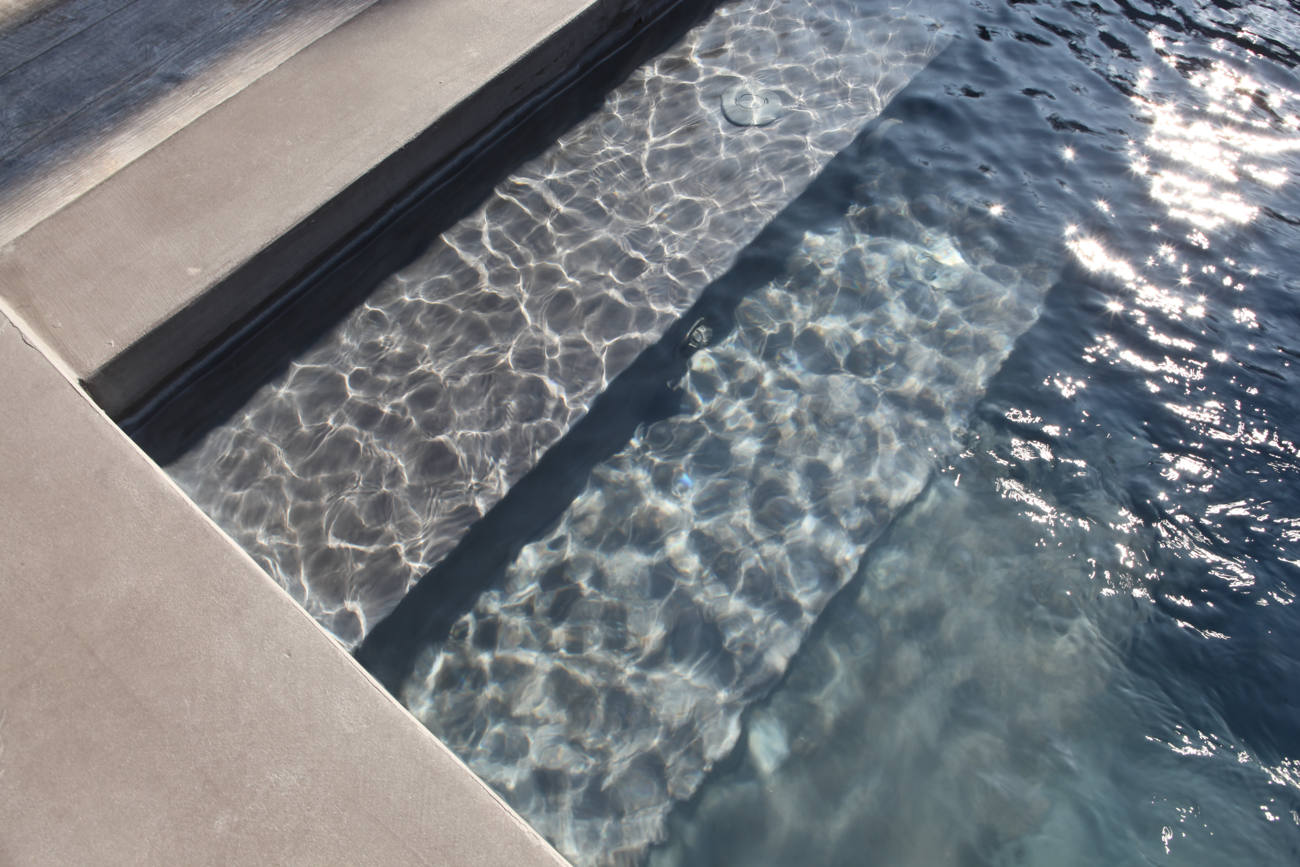 Microbase
A product that ensures total adherence, fastening and stability to the substrate in the preparation of floors and walls. Its medium granulation allows it to be used also as a finish thanks to its rustic style finish, which enhances the natural beauty of the surfaces. Maximum hardness and robustness, guaranteed.
Microfino
Achieve that silky and pleasant texture on walls, thanks to Microfino, the microcement designed for finishing interior walls. Smooth, elegant and sophisticated vertical surfaces, maintaining their usual properties. Indestructible and irresistible walls.
Microdeck
The firmest, sturdiest and most slip-resistant floors are achieved with Microdeck, the finishing option for indoor flooring. The ideal solution for shower trays and washbasins, due to its extreme resistance and anti-slip properties. Guaranteed protection and safety on horizontal surfaces.
Microstone
At Topciment®, any of our products can be used indoors or outdoors and obtain exquisite results. But as we have been saying, we are excellent, and we like to offer the latest, the most, the best. That is why Microstone is the microcement for finishing exterior surfaces. Facades, ramps, porches and stairs protected against UV rays, inclement weather and frequent traffic of people and vehicles. Cared for and pampered spaces that do not crack or fissure and do not discolour. Highly waterproof and slip-resistant. An all-in-one solution for the best-endowed exteriors while achieving beauty like never before.
Efectto
Innovative product because, compared to the other options, it does not need to be formulated. This great revolution in the world of microcement comes perfectly prepared for use, without prior mixing or installation of fibreglass mesh. Indoor and outdoor walls and floors with maximum hardness and highly enhanced decorative results, while making life easier for the professional applicator and optimising work times.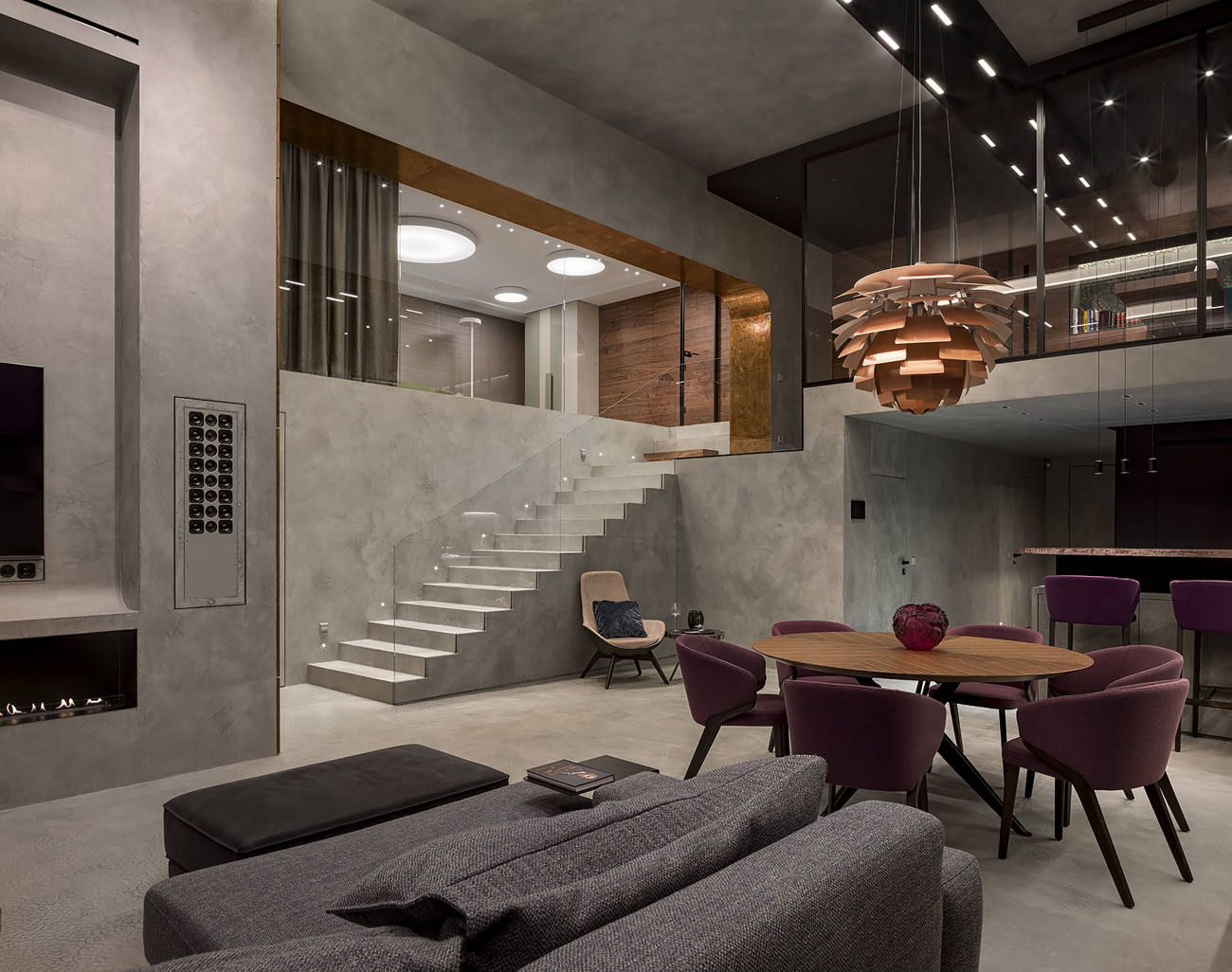 Atlanttic
Superior protection for wet areas and areas in frequent contact with water, such as swimming pools, fountains or spas. Excellent resistance to immersion, anti-slip and waterproof character and a finish characterised by hardness, but with a superior aesthetic appearance. Tranquility in the use of the most precious rooms in a home. Everyone's favourite.
Industtrial
With epoxy resin that gives interior and exterior surfaces even greater hardness. Coating designed to cover offices or industrial buildings, where what is sought is maximum functionality and optimum maintenance for longer, where being prepared for everything is not an option, but a necessity.
Natture
For a stucco or tadelakt effect, Natture, the decorative trend of the moment. It evokes the textures of nature and brings a visual harmony of peace, calm and plenitude. Interior walls that bring out their hidden beauty.
Discover our other decorative options beyond microcement
We have our own palette of colours. We have a wide range of options to customise your microcement surfaces in Cambridge with exclusive colour tones to provide maximum personalisation and distinction to spaces. Darker shades if you are going for a retro look, lighter shades for a minimalist style or perhaps a neutral beige or grey for spaces with vintage or industrial connotations. Bright colours if you are looking for the maximum expression of your rooms? Also. We have thought of you, and of the rest of people, to achieve an endless number of decorative options in which your microcement speaks for itself, speaks of you.
And for the most daring, decorative options without limits: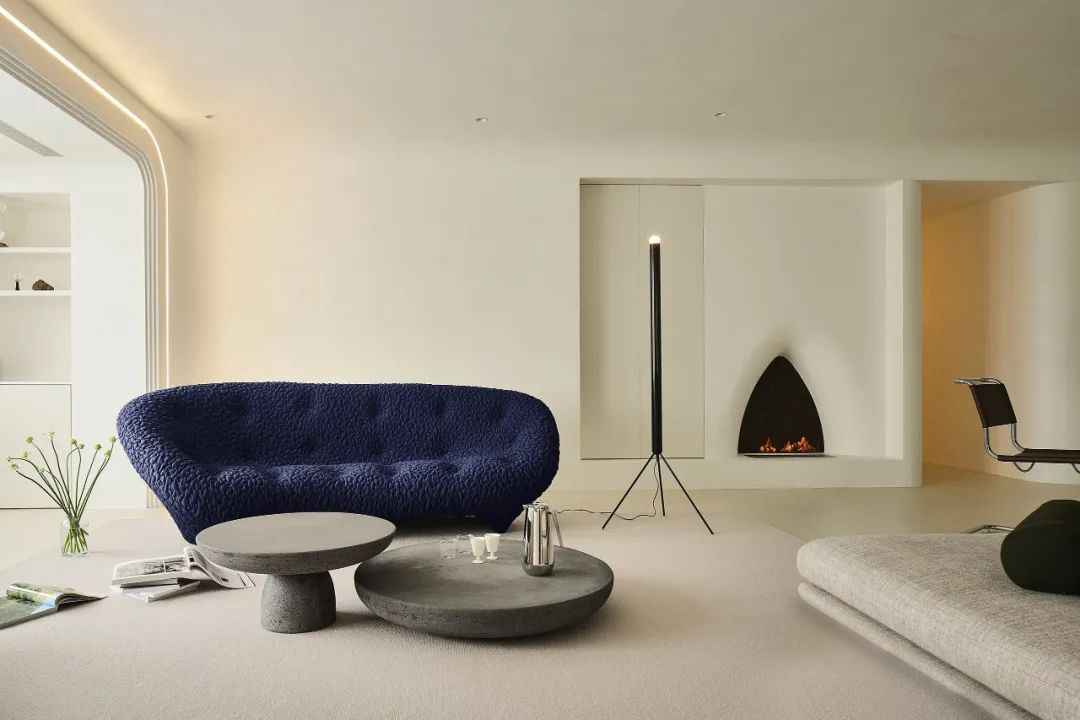 Metallic enamels: Elitte
For walls and floors that seek to enhance maximum originality and style. A design where there are no barriers. Try Glaze, for the purest metallic effect, or Glitter, for a glitter coating.
Emottion, paint for tiles
Paint them and leave them as good as new. As beautiful as ever, as protected as ever. The high performance of this exclusive paint prevents cracking and repels water, UV exposure and abrasion.
Classic Mettal and Pure Mettal, metallic coatings
A metallic coating that, with its rust effect activator, perfectly matches vintage and industrial styles, evoking their own colours, textures and design and giving each surface a unique, different and exclusive finish.
Being one of our partners of microcement in Cambridge will be exciting
If you are looking for an exciting and stable project, you are in the right place. Our worldwide distribution network is growing and we are looking for people with desire, enthusiasm and commitment. Are you up for it? Now you can be one of our official microcement in Cambridge distributors. A unique opportunity to be part of Topciment® as a leading global marketer of seamless decorative solutions. Write to us now if you want to know the details.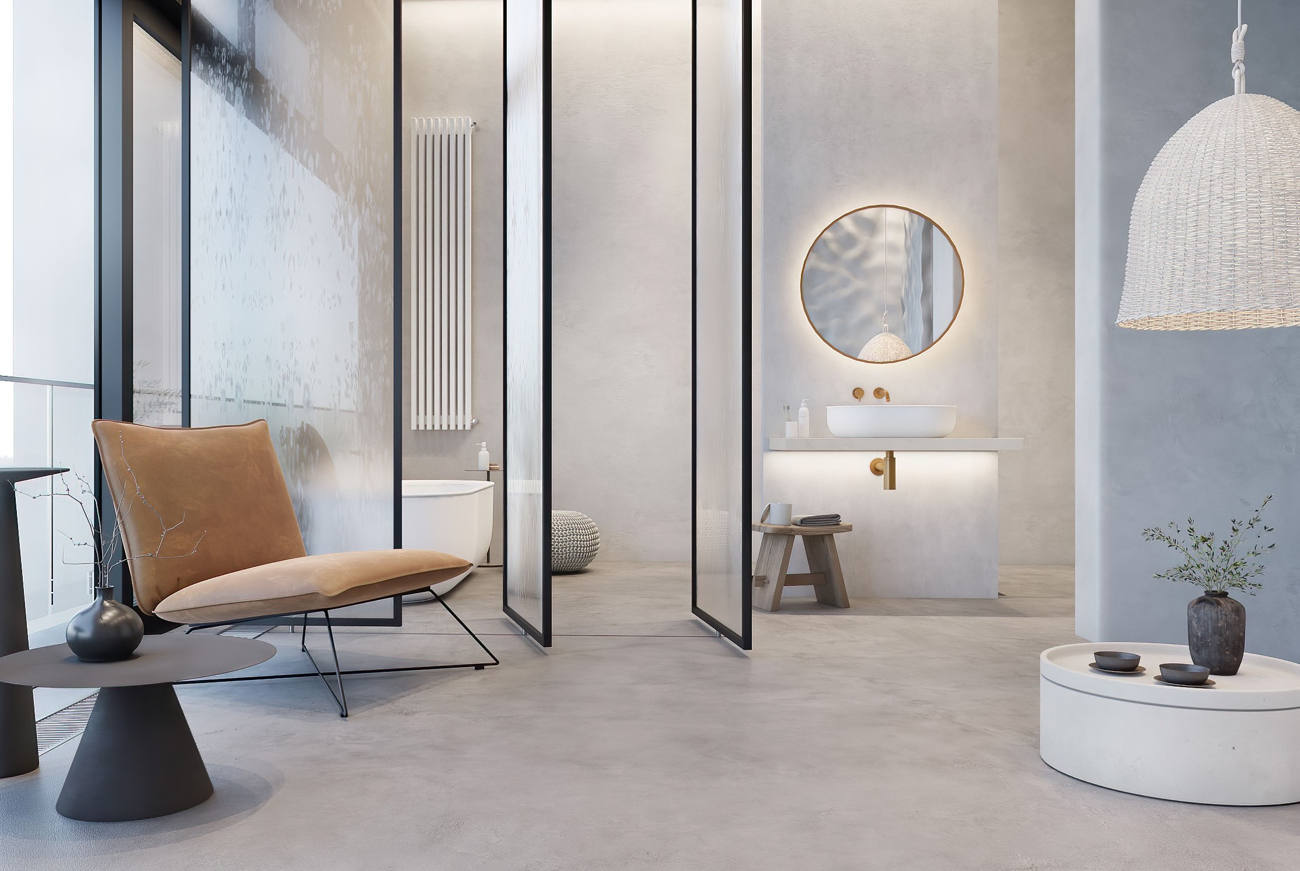 How else can we be of service?
Doubts? Information? Budget? Ideas or advice? We're here for you and we'd love to know what's on your mind. Contact us via the form below and one of our technicians of microcement in Cambridge will get back to you quickly