Microcement Cardiff - We manufacture floor and other surface coatings
More than 17 years ago we decided to embark on a journey, we knew what our goal was, but we did not know where it was going to take us. With time and hard work we managed to make a name for ourselves in the decoration and construction sector. Today, we are proud to say that we are one of the most internationally recognised specialist decorative tiling companies and we have taken microcement in Cardiff to the next level with our bespoke solutions for floors, walls, ceilings, stairs and any type of surface you can think of.
This journey has seen us continue to grow steadily, through learning and collaboration with those who have chosen to put their trust in us. Every factor has been key in this journey, however, good company was one of the most fundamental elements. Our good work has finally led us to have an international network of distributors with a presence in some of the most influential cities in the world, such as: Sydney, Rome, New York, Los Angeles, Glasgow, Paris, Berlin, London... And a long list that continues to grow.
One of our keys to continuing to evolve is to have reliable and demonstrable evidence that our quality is high. This step is vital, as one of the most difficult parts is to establish the first links, however, through quality certificates such as ISO 9001:2015, this work is made much easier, as it is an exclusive quality title that only a few have. In our case, this seal recognises us as a company of high calibre and professionalism, and highlights our professionalism as manufacturers, designers and sellers of microcement.
It is true that success calls for success, however, we consider humility to be one of the most important values to be preserved. This work philosophy is what drives us not to stay on the sidelines and to continue to grow continuously by investing in technology, as well as in our professionals. It is thanks to this way of working that we have been recognised as an Innovative SME, a title that recognises both our business and professional trajectory.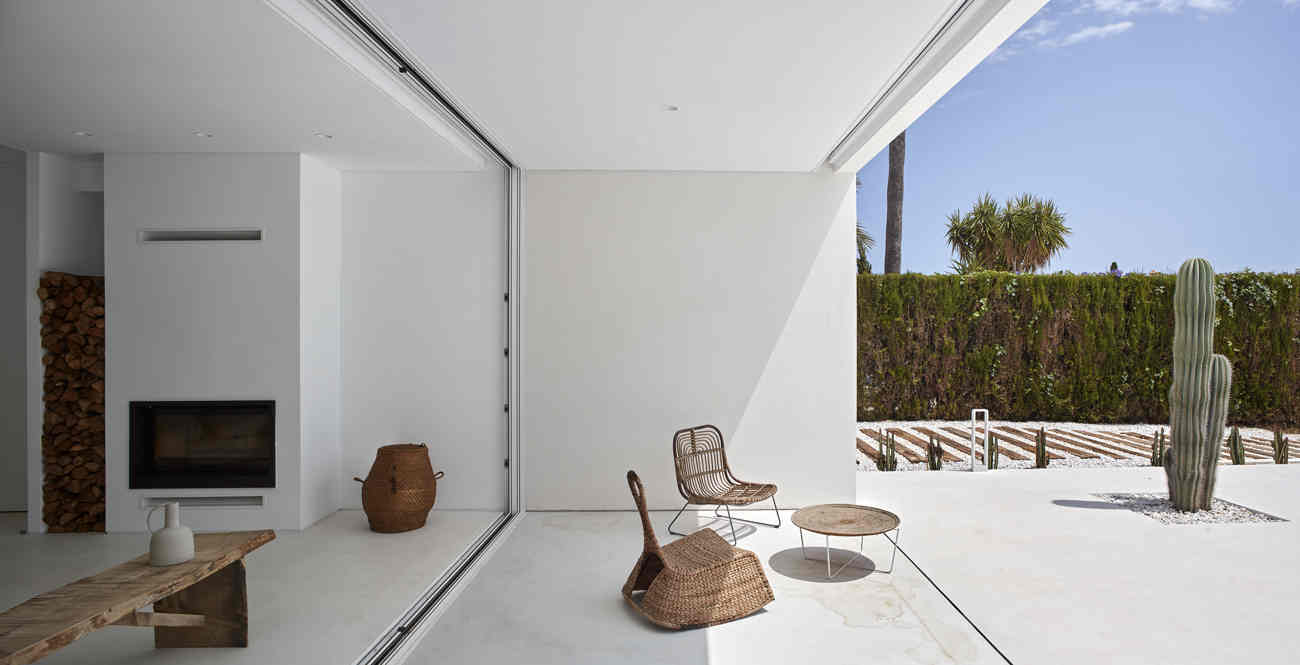 Lightweight and continuous coatings with microcement
If microcement is known for anything, it is for creating distinguished surfaces with continuous finishes. This means that our cladding has no expansion joints, which gives it that attractive and infinite aesthetic with which to give spaces a more modern and exclusive effect.
Microcement is a decorative coating made of cement, mineral pigments, resins and additives. Characteristically, it has a low thickness of 2/3 mm, which means that its weight is minimal. It is a product with surprising adhesion, a property that allows it to be applied on any support, making it possible to install it directly on the original material and thus avoiding the removal of the original material and the generation of debris. Some of the many materials on which it can be applied are: plasterboard, plaster, terrazzo, concrete, brick, stone, metal, ceramic, marble, tiles, etc.
As mentioned above, it has a minimum weight and excellent adhesion, in addition to its fantastic mechanical and chemical resistance. In this way it manages not to affect the structure where it is applied, as well as being able to be applied on any surface, guaranteeing optimum conditions for longer periods of time. Floors, furniture, ceilings, walls, stairs, showers, swimming pools, kitchens? These are just a few examples of where they are used.
Given these impressive properties, it is inevitable that decoration professionals have not overlooked this material, attracting different profiles: architects, decorators, interior designers, construction companies, private individuals... Everyone finds in microcement the use they are looking for, allowing them to tackle projects such as: restaurants, commercial premises, hotels, hospitals, nurseries, offices, homes, gyms, etc.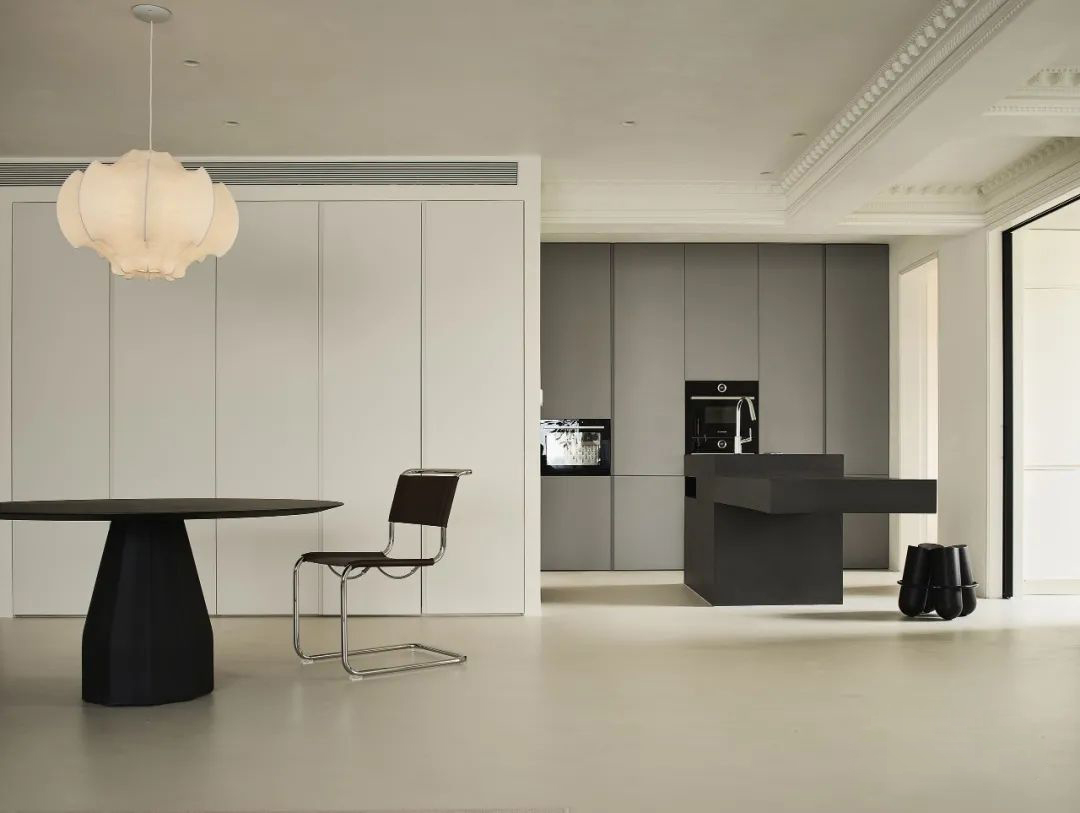 For any environment, the benefits of micro-cement will be noticeables
A product like no other. It does not contemplate limits, allowing it to provide outstanding results in any situation. It is thanks to microcement that we are noticing an evolution in the decorative sector, something inevitable when with the same product you obtain beauty, functionality and quality in all its forms.
Unique anti-slip finish
At Topciment® it is not enough for us to offer a good aesthetic finish, it must be decisive and one of our priorities is to guarantee safety wherever it is applied. How do we achieve this? By creating a microcement with an anti-slip finish that prevents possible accidents, especially in environments such as hospitals, industries or residences, where a fall can be fatal.
Moisture is no longer a problem
This is one of the most suitable decorative materials for decorating areas with water or high humidity. It has a natural resistance which can be enhanced by the use of sealants or varnishes that make it almost impermeable.
Works for s omeone else
Goodbye to long waiting times, goodbye to building sites and goodbye to rubble. With microcement you get rid of all that annoying and energy-consuming process, for a faster, simpler and higher quality installation.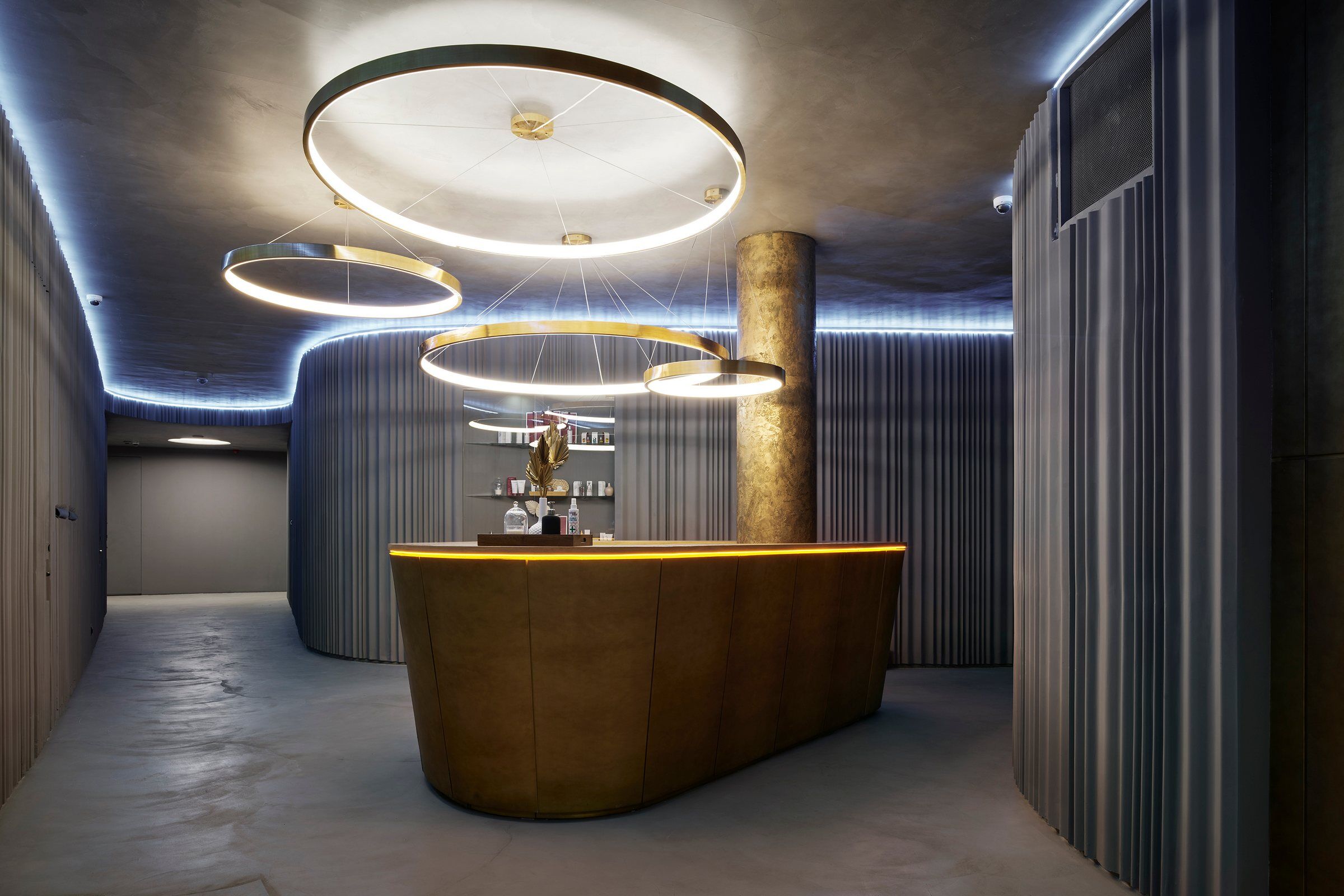 More attractive decorative variability
Different types of microcement, with their diverse colours, textures, designs and effects, with which we achieve distinguished and personalised results. Decorative variety is one of its great potentials, and no matter what idea you have in your head, microcement will manage to represent it.
The synonym of resistance
And from beauty to its high resistance. A product that offers the security of better protected surfaces thanks to its strong nature. With microcement you gain in resistance to foot traffic, abrasion, temperature changes, UV light, stains, knocks and scratches.
Trusted specialists of microcement in Cardiff
Our way of working makes us strive for excellence in all its aspects, which gives us the pretext to encourage an unprecedented evolution.
Good equipment is essential, but a good working method and discipline are indispensable. Our aim? To be your trusted microcement company in Cardiff and create an unbreakable professional bond.
ISO 9001 Certified
Our best proof that we at Topciment® are a professional and recognised company is the ISO 9001:2015 quality certificate, an exclusive seal awarded to companies that meet stringent quality requirements. Few companies have it, allowing us to stand out and demonstrate our quality in the manufacture, design and sale of microcement.
Innovative SME
Progress leads to evolution and evolution leads to higher quality services and products. We are committed to investment both in R+D+I and at a professional level, always striving to make things a little more perfect every day. This has led us to be recognised as an Innovative SME, a title that values our trajectory and progress.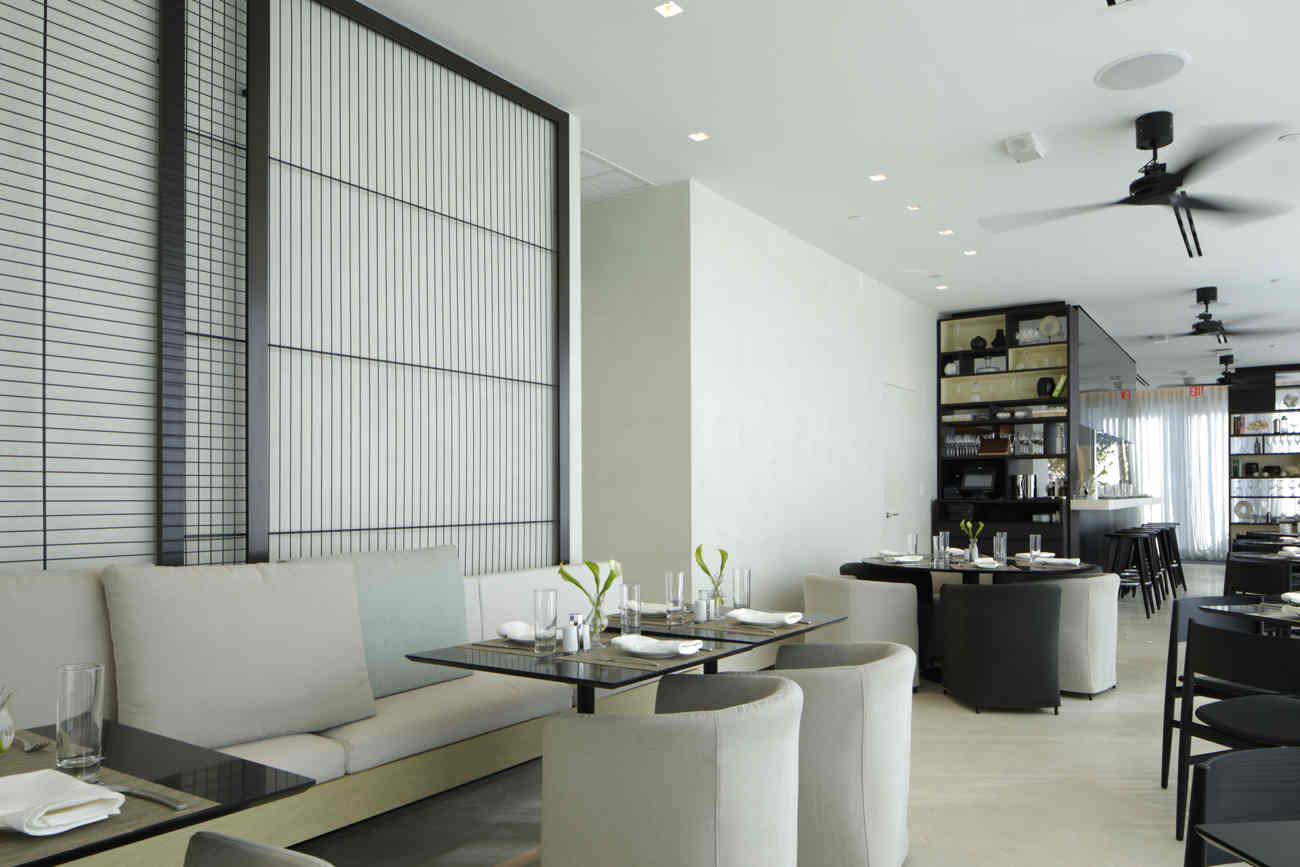 Technical advice
A fundamental part of the functioning of a company is human relations. We have always taken care of them, striving to guarantee a service with which you will feel fully satisfied. In this way, we want you to feel accompanied and that is why you have, at all times, a personalised service which you can contact so that our professionals can help you with any kind of problem or doubt.
Experts transmitting our know-how in microcement
One of our indispensable parts is the applicator, having a quality professional will make a vital difference in the results. That is why we want to help you to improve your skills. Train with us and become a professional with great qualities in microcement.
We offer specialised courses taught by real master applicators and aimed at all levels. Fill in the form below and a professional will contact you.
We guarantee your satisfaction with our microcement in Cardiff
How do we guarantee the success of every project? With a wide variety of high quality microcements. Our extensive catalogue offers different lines that respond to the most demanding needs of professionals, thanks to their varied qualities, making each product suitable for very specific environments or situations.
Microbase
Our traditional line of microcement, Microbase, made from cement and available in both single-component (Evoluttion) and two-component (Sttandard ). A coating that is pre-applied as a preparatory microcement to give surfaces greater hardness and stability.
It can also be used as a finishing microcement to create spaces with a rustic and textured effect. Microcement available in L, XL and XXL grain sizes.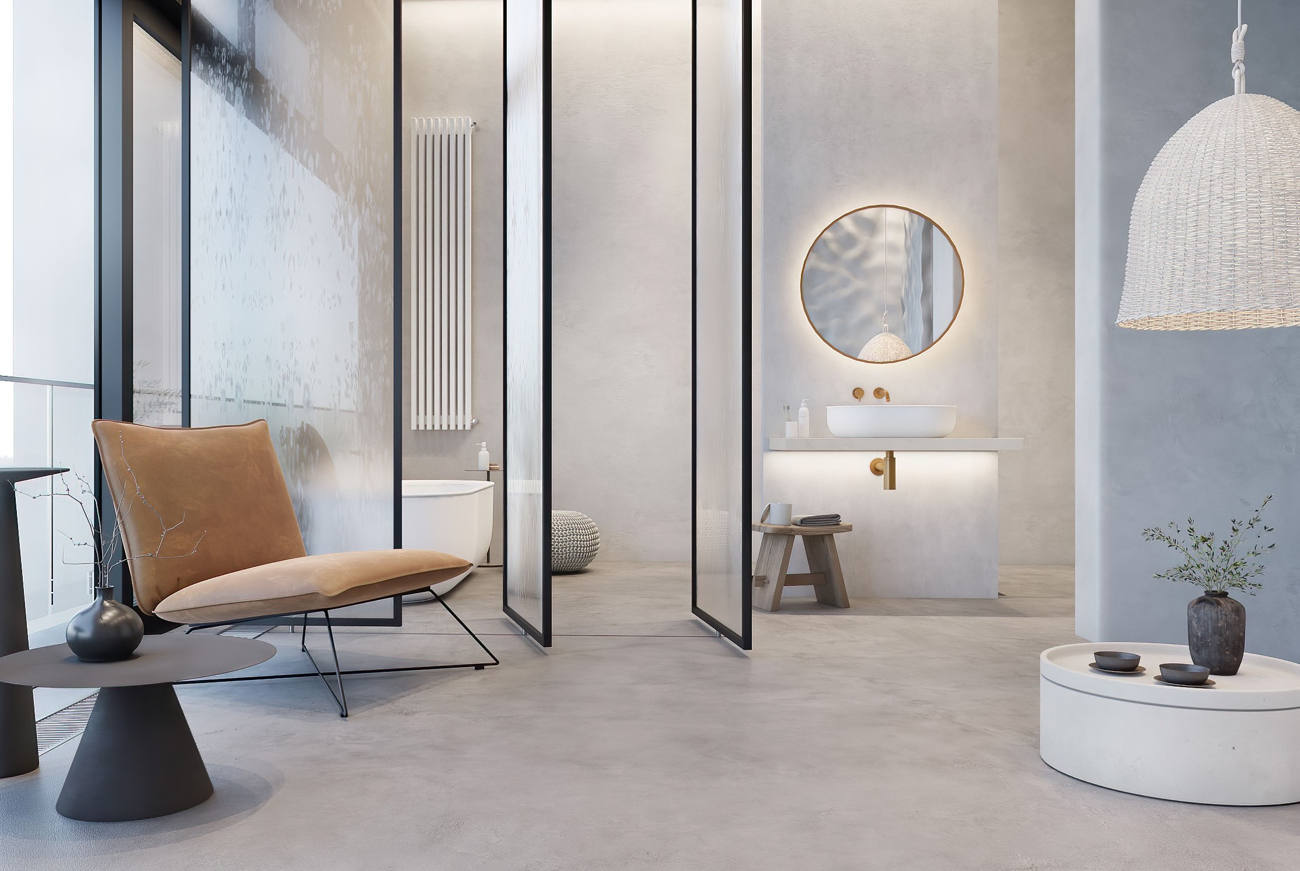 Microfine
Our specialised finishing microcement for application on non-trafficable surfaces. The Microfino line is available in both mono-component (Evoluttion) and bi-component (Sttandard) offering a reduced grain size with which to create more elegant environments. Its high mechanical and chemical resistance has led some professionals to use it also as a floor covering, guaranteeing resistant and sophisticated surfaces. Find this product in grain sizes XS, S and M.
Microdeck
The other variant of microcement for finishing, but in this case for floors, due to its coarser grain. The Microdeck line is available in single-component (Evoluttion) and two-component (Sttandard ). A hard wearing coating that generates surfaces with higher resistance to foot traffic and abrasion, as well as an interesting anti-slip finish, properties that make it the ideal microcement for floor decoration. Its granulometries are available in sizes M and L.
Microstone
The microcement specialised in exteriors. This covering offers us a product with a different appearance imitating natural rock, which allows it to blend in perfectly with terraces or gardens. It is an abrasion-resistant microcement with a non-slip finish, ideal for preventing accidents when the pavement is wet. Microcement is available in L and XL granulometries.
Atlanttic Aquaciment®
The Atlanttic Aquaciment® microcement line guarantees the recreation of elegant and sophisticated environments such as swimming pools, bathrooms, showers, among others. Its special quality is its waterproof character and anti-slip finish, properties that due to its formula, are enhanced when in contact with water, making it the ideal microcement for areas in contact with water or with high humidity. Get this microcement in XXL and XL granulometries.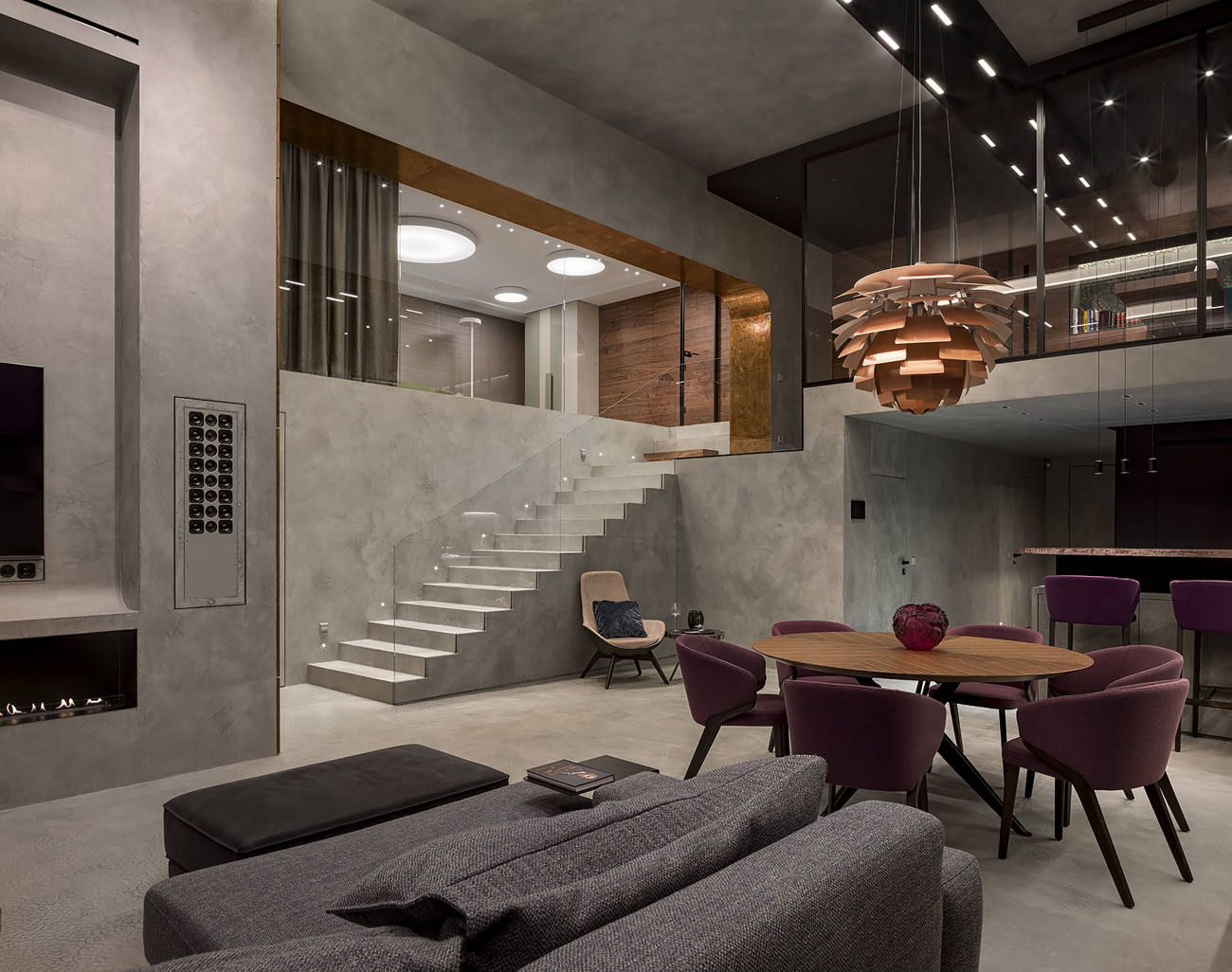 Industtrial
With Industtrial, our microcement made from epoxy resin and aggregates, indoor surfaces will be more resistant to traffic and abrasion. A product specialised in withstanding high pressures, such as goods or heavy machinery, ideal for covering laboratories or industrial areas, thanks to its mechanical and chemical resistance.
This product has a wide decorative variety, available in 16 colours and 4 granulometries: Industtrial XL, Industtrial Base, Industtrial Medium and Industtrial Fine.
Quartz effect
The ready-to-use microcement line, Efectto Quartz, to provide the professional with greater ease of work and to obtain more attractive surfaces with a high decorative value, by means of a product made free of cements that could cause possible shrinkage or cracks. An ideal material for the cladding of houses already inhabited thanks to its simple and quick installation.
Natture
Natture is our innovative line of lime-based microcement, with which to achieve surfaces with a characteristic finish aesthetically similar to tadelakt or fair-faced concrete.
This material offers environments with a high decorative value, creating suggestive environments with great mechanical and chemical resistance properties. Microcement available in granulometries: S, M, L and XL.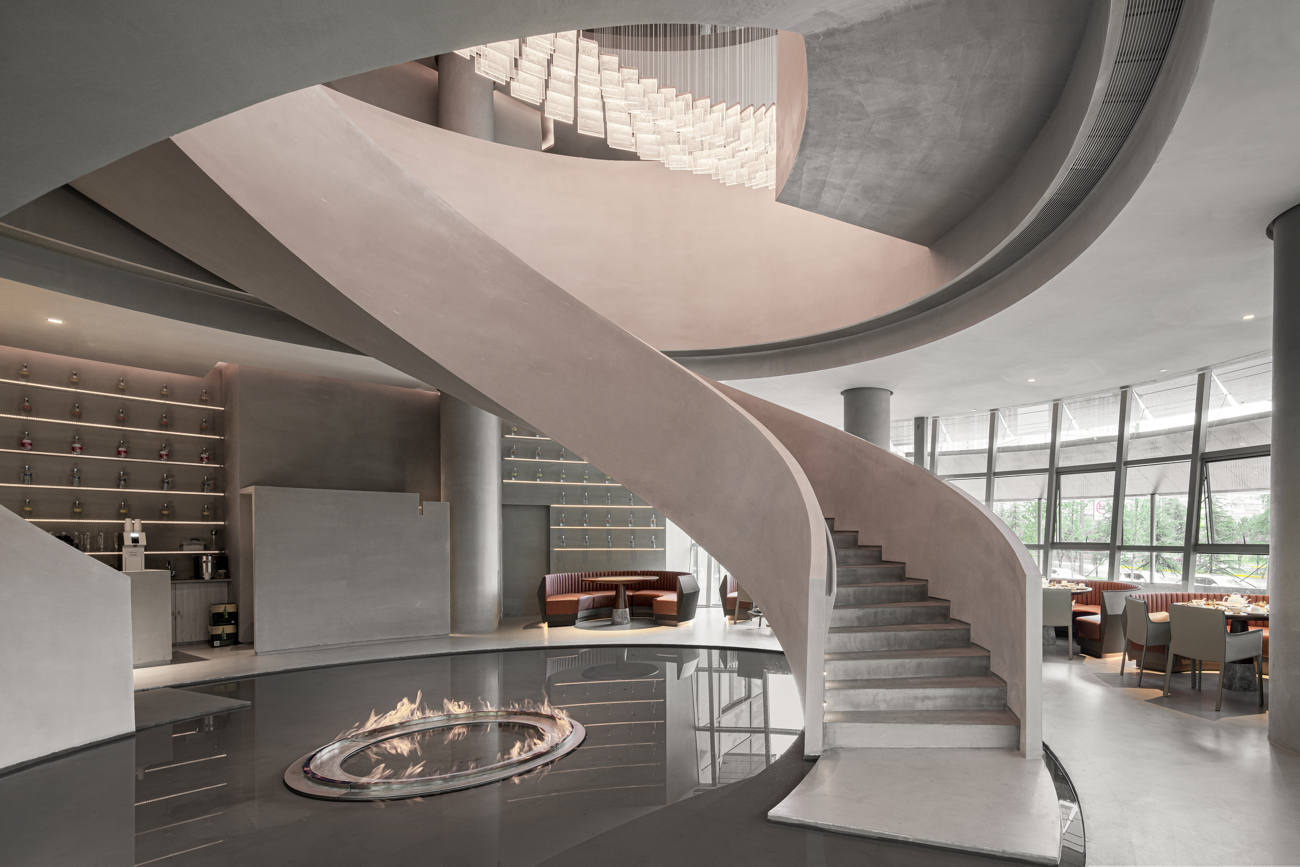 Decorative variety with our paints, glazes and coatings
In order to guarantee the maximum performance of our services, our catalogue is not limited exclusively to microcement. We are specialists in generating highly effective solutions, likewise, we offer a wide variety of products such as glazes, paints and coatings, in order to obtain the most satisfactory results.
Printed concrete
Exposed concrete is one of our most popular coatings. The quality of its results is more than evident and professionals have found in it an efficient alternative to microcement, offering you its own characteristics that make it very special.
This product is made of binder, water, additives and some aggregates and stands out for its strength and long-term durability.
One of the most surprising parts is its aesthetics, as it allows us to adapt it to other shapes and textures, and even imitating other materials such as: cement, wood, cobblestones, brick, etc.
Elitte, exclusive line of metallic glazes
Elitte is our amazing line of metallic glazes with which to create lively and attractive atmospheres on all types of environments; exteriors, interiors, walkable and non-walkable. This coating is available in two finishes: metallic effect (Glaze) and glitter effect (Glitter).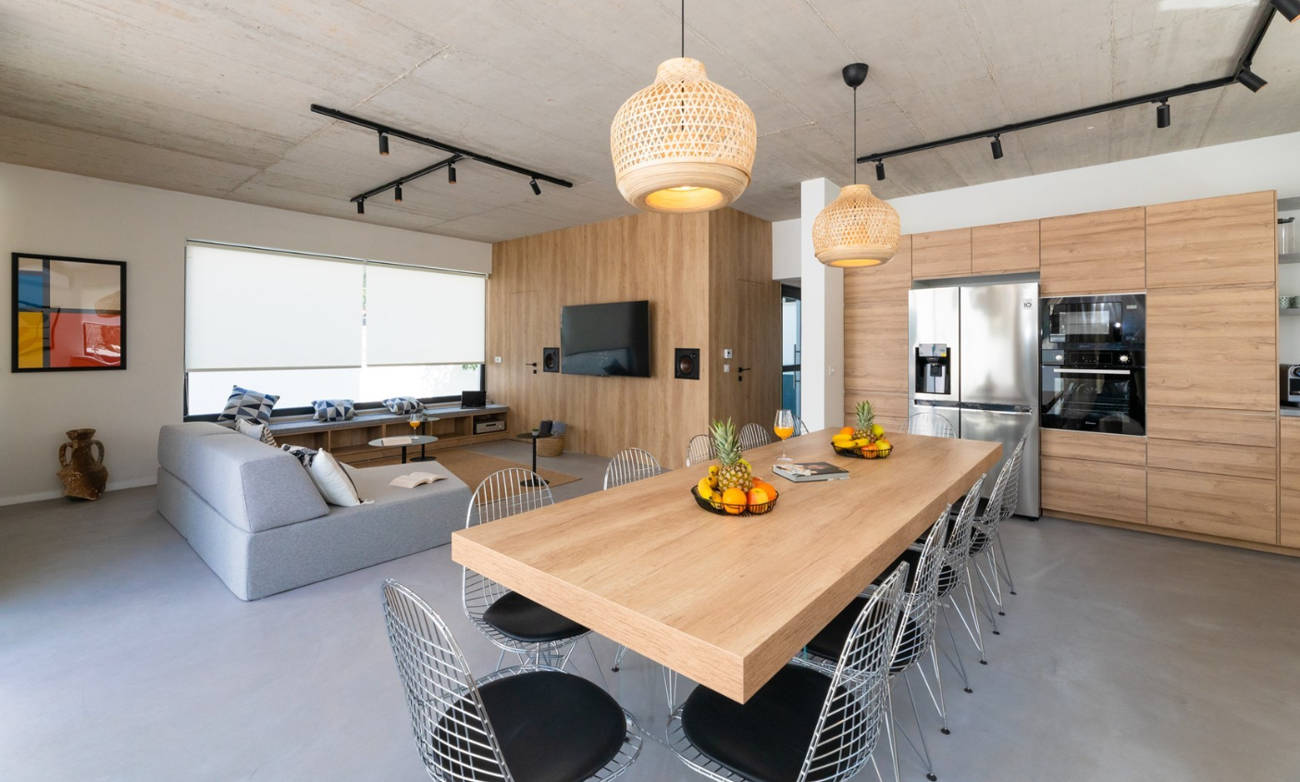 Emottion, the top quality tile paint
Emottion is the extra fast drying unprimed tile paint. The perfect product to renovate surfaces in the house quickly and easily. It can be used both indoors and outdoors, as it is resistant to running water, UV rays, stains and scratches.
In recent times its use has been extended to other materials such as metals, wood, microcement and some others, because it generates equally effective results. Available in 10 different colours.
Betting on Mettal: Classic Mettal Paint and Pure Mettal Coating
Our product lines are all Mettal, to create unique and highly decorative environments. Gives surfaces a characteristic metallic-effect shine.
For those who are passionate about the industrial effect, you can also use the Mettal Activator rust activator, with which you can give a rust effect to the material and create an exclusive vintage atmosphere.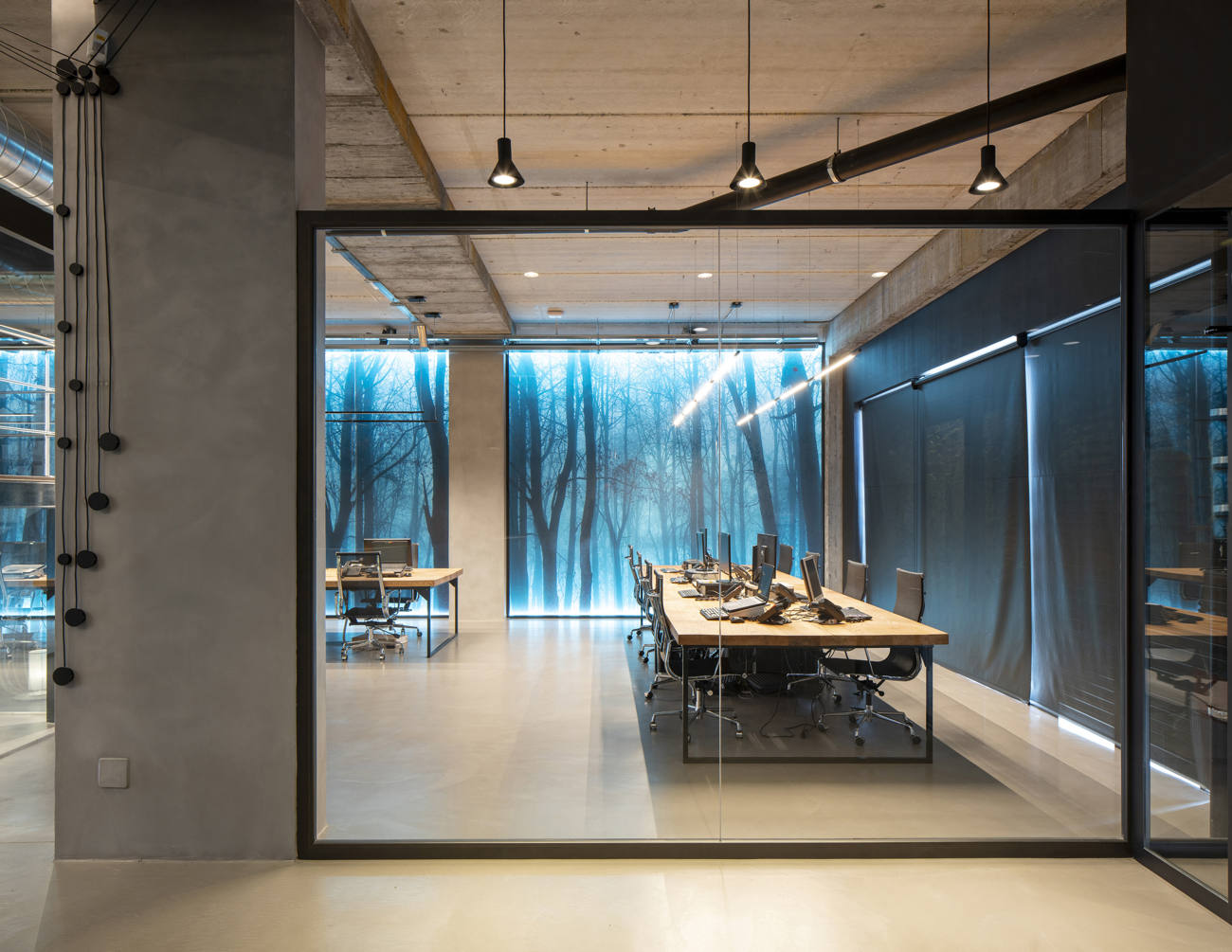 We lead the way for microcement in Cardiff, follow us!
One of our main goals is the expansion of our international network of partners. At Topciment® we want you to join us in further expanding our quality coatings. We ensure that our materials are exhaustively processed to guarantee the best performance, a fact that is being recognised due to the high demand of our wide range of products. Materials of distinguished aesthetics and unbeatable resistance.
Become our microcement distributor in Cardiff and count on our technical advice 365 days a year, as well as different training courses adaptable to all levels.
If you would like more information, write to us without obligation and our professionals will explain the requirements and benefits of being part of an internationally renowned microcement company with one goal, your satisfaction.
Experts meeting targets, shall we talk?
We are aware that carrying out a decorative project requires a lot of forethought and time, but now that you know us a little better, why don't you tell us a little about your goals? With us you have found a company that will dedicate itself body and soul to achieve superior results that exceed your expectations. Our experience and successes speak for us, demonstrating our professionalism.
Contact us through the form and our professionals will help you with everything you need.