Microcement Edinburgh - Decorative solutions for indoors and outdoors
At Topciment® we have been in the decorative coatings business since 2005. Decades of experience in which we have specialised in the manufacture, sale and application of microcement in Edinburgh; to become European leaders.
We market our products all over the world thanks to an important network of distributors, being present in important countries such as the United States, China, United Kingdom, France, Germany and Russia, among others. Markets in which we have demonstrated the quality standards of the materials we develop and which are ISO 9001:2015 certified.
We want to be your trusted microcement company in Edinburgh. We have a highly experienced team of applicators who have completed hundreds of jobs all over the city. Refurbishments of homes, hotels, restaurants, offices and all types of large surfaces, businesses and commercial premises.
The craftsmanship of our applicators, as well as the maximum quality of our products, favour attractive and personalised finishes. The surface treated and coated with Topciment® microcement becomes a true piece of art.
It is not what we do, but how we do it. We take care of the smallest detail, pampering the product from the moment it appears in our heads until after it is applied on site. Satisfied customers, happy manufacturers. That is our motto. We offer continuous coatings of high decorative value and very functional. Durable coatings that are resistant to abrasion, traffic, impact and UV light, among others.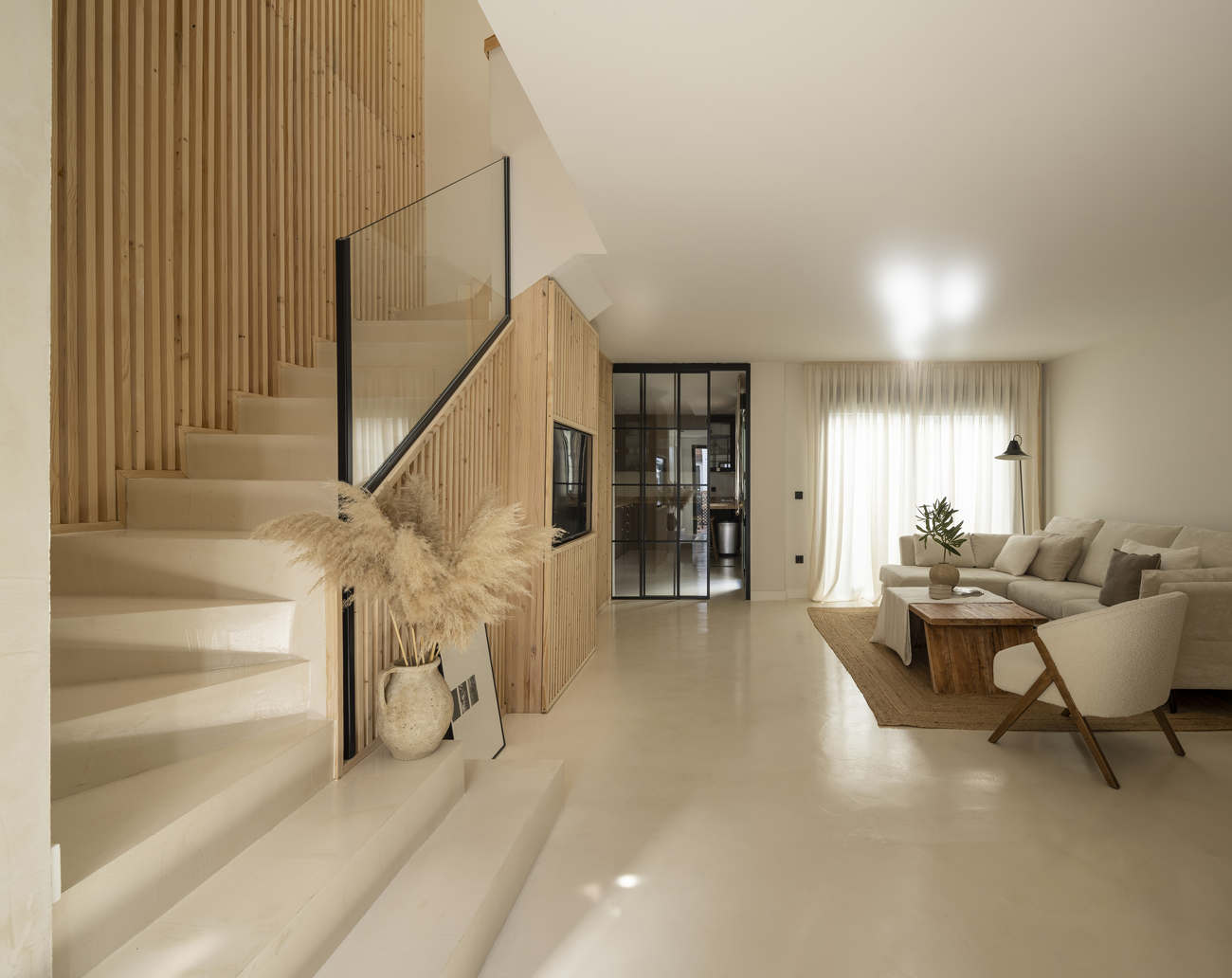 What is microcement?
Microcement is a continuous coloured coating that embellishes any space and surface. A material that is increasingly used in renovations and which, unlike others such as polished concrete, does not require expansion joints. A continuity that not only favours the visual appearance and spaciousness of the room, but also makes it possible to decorate large surfaces such as floors and walls in a short time and without generating debris.
A cementitious-based coating mixed with polymers, resins, fine aggregates and mineral pigments. The wide variety of available colours, finishes and textures that this coating allows, enables infinite aesthetic possibilities.
A coating with a thickness of 2-3 mm applied in very thin layers that does not in any way damage the structural load of the substrate on which it is placed. It also adheres quickly and easily to tiles, ceramic tiles, terrazzo, cement, gresite, marble, concrete and countless other materials. Qualities that can be used for both indoor and outdoor decoration.
With microcement you completely forget about tedious building work and demolition. An avoidable work that, added to the inherent convenience, reduces the cost of labour and time required to tackle a renovation. An added value that is even more valuable when it comes to large-scale renovations such as homes, offices, shopping centres, warehouses or hotels.
Our know-how as a microcement company in Edinburgh
Topciment® was born out of the rapid evolution of different construction systems. Today, we are concerned and concerned with offering solutions that respond to current needs in terms of design and decoration.
Products formulated with the latest technologies that can be used to decorate any type of environment. Very durable and resistant coatings, which do not crack or crack like other materials on the market. They can be used to renovate or build from scratch furniture, countertops, shower trays or bathtubs, stairs, floors and walls.
Coatings with excellent mechanical and chemical performance. Products made to meet very precise needs. Listen, listen and listen. That is the only formula for success to understand what each customer needs and to be able to offer them an effective solution.
Technical service
We have an experienced team of sales technicians trained in our products. Professionals who offer advice to professionals on the different decorative systems we have to resolve doubts and provide effective and efficient solutions to problems.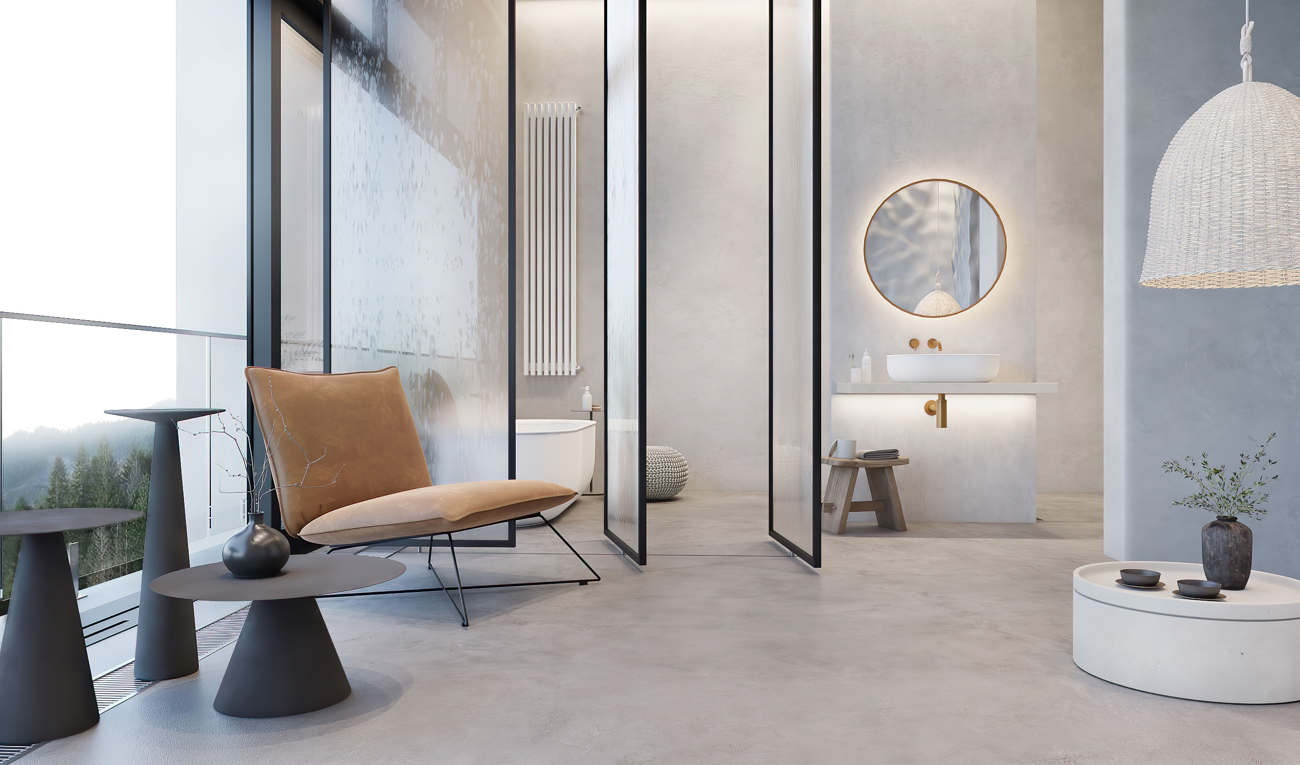 High quality coatings
The ISO 9001:2015 certificate that our products have is the best letter of presentation of the benefits they treasure. Because the intrinsic quality of the material is just as important as being able to prove it with facts. And there is no more irrefutable mark than the ISO, as well as the CE Marking, which we also have and which has made us a benchmark company in the sector.
Professional training
Do you have no experience but would like to be trained in the application of microcement? Are you a professional applicator but would like to try our microcements? Write to us and we will inform you of availability and dates.
Functional and durable solutions for indoors and outdoors
We care about aesthetics, but above all about the functionality and practicality of the coverings we design. Solutions with which we seek to create efficient and durable coverings in any environment and space.
Continuity and speed of application
Microcement visually and quickly unites the spaces in which this material is used as cladding. A single floor or wall is created, with the added advantage of brightness and spaciousness. All this added to a significant reduction in the execution time of the work in comparison with other coverings, due to the absence of joints and its capacity to carry out renovations without building work or rubble.
Versatility rarely seen
The versatility guaranteed by microcement is not so easy to find. A cladding that adapts to any support and surface with astonishing ease. Any decorative style can be achieved with our products, whether on walls and floors, stairs, ceilings, terraces, swimming pools or furniture on numerous materials such as marble, granite, terrazzo, ceramic, concrete, tiles, etc.
No fissures or cracks
Our microcements guarantee durable and resistant coatings, where cracks and fissures have no place thanks to their unbeatable mechanical resistance. Surfaces that require little care and maintenance.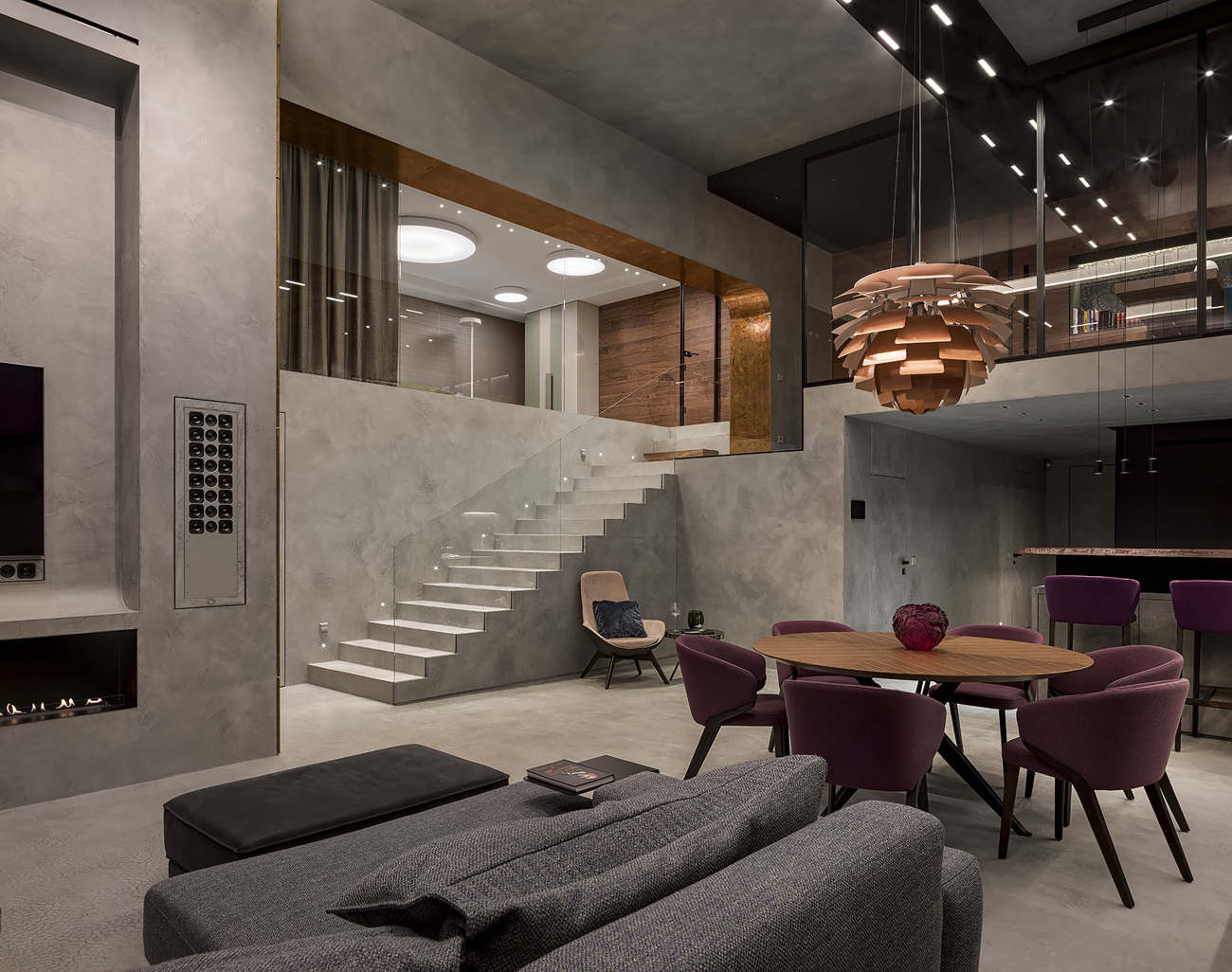 Tough, but really tough
Nothing can resist our microcements. Or almost nothing, thanks to their good chemical and mechanical resistance. They tolerate abrasive wear, traffic and impacts; they resist running water and ambient humidity, as well as the effects of UV light. Coatings that can also create slip-resistant and waterproof finishes.
Cost savings
The absence of building work in the installation of microcement significantly reduces the price, as the spaces are renovated more quickly. There are all advantages!
A wide range of decorative possibilities that go beyond microcement
Imagine your project and dream big; we give you absolute freedom to create. And we give you the security of building with only the best quality products. At Topciment® we give you the peace of mind of enjoying, for a long time to come, an almost imperishable floor or wall covering. With only 2-3 millimetres you can make a difference.
In our microcement work in Edinburgh we reinterpret the concept of decoration. We offer tailor-made solutions for indoors and outdoors. Solutions that are customisable, flexible and tailored to your needs. No two projects are the same because no two clients are the same. We adapt to your demands, adjusting our systems to the requirements of your project.
As our motto says, at Topciment® we are much more than microcement. Although we are European leaders in the sector thanks to our specialisation and experience, we manufacture and sell other equally innovative decorative coatings to professionals.
Highly decorative materials that adapt perfectly to all types of surfaces and spaces. Applicable on floors and walls and even furniture, both indoors and outdoors.
Paints and glazes
Metallic and oxidised finishes are becoming more and more fashionable. Evolutions in customer tastes and sector demands to which we, as a company that aspires to excellence, adjust to offer alternatives.
In this sense, we have a wide range of paints and coatings that guarantee these two types of finishes. Metallic and oxides; but we also have an excellent quality tile paint that does not require priming and can be applied to multiple substrates. A line of products to which our metallic glazes and our glitter glazes are added.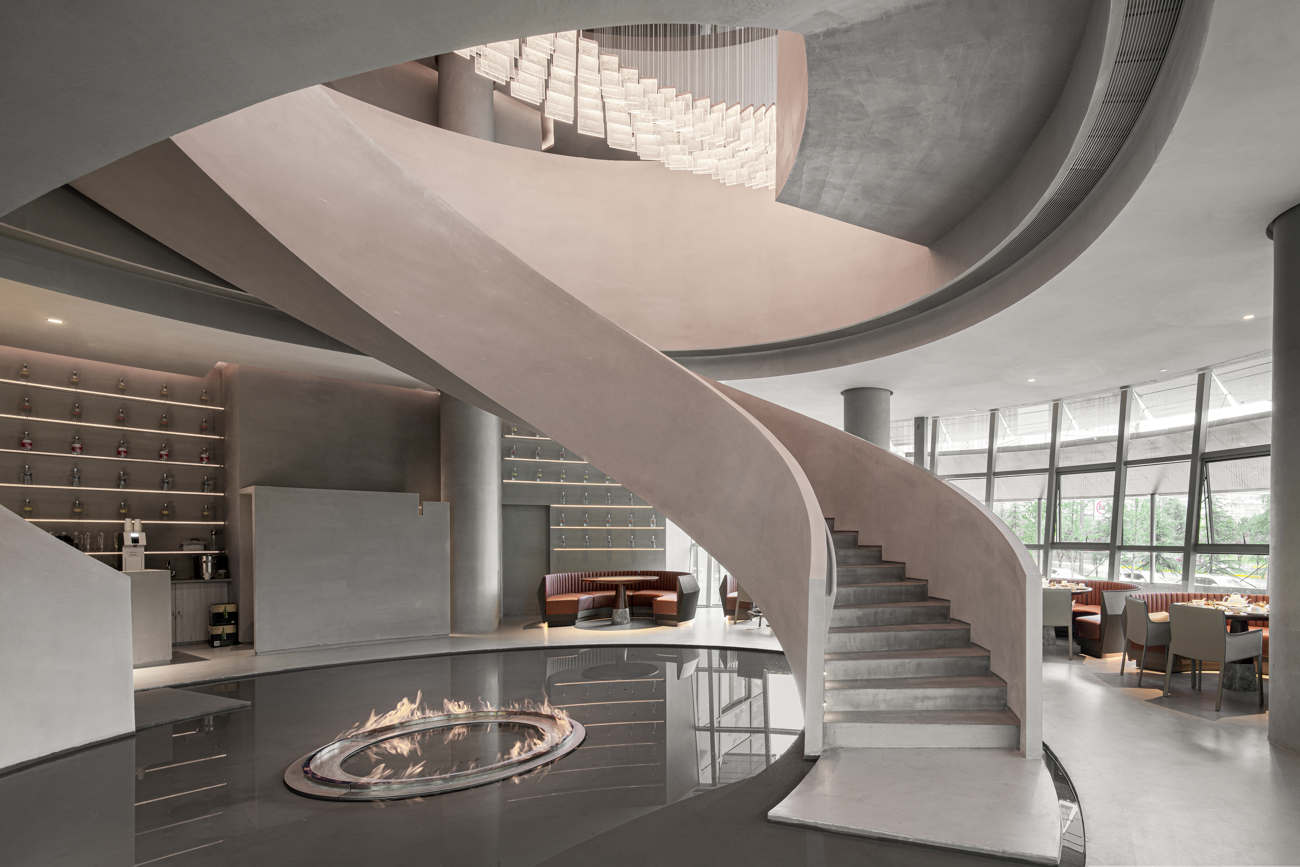 Stamped concrete
Stamped concrete continues to be one of the major materials used by construction companies. A demand that we also meet with a comprehensive product catalogue. We manufacture not only moulds, but also printed mortars and repair mortars, pigments, varnishes, release agents and all types of mineral consolidating coatings.
Our applicators are true craftsmen and women.
We are artisans. We don't just work with our hands on the material, we put our experience and soul into it. We love what we do, and you can see that in the finish. A taste and dedication that we never cease to polish over the years, in that intrinsic evolution and transformation of any work.
It is this experience in microcement that ensures the success of all the refurbishments we lead in Edinburgh. We install and lay this cladding with full guarantees of a job well done. Trusting Topciment® is a safe choice.
We only work with the products we manufacture. Our microcement applicators are integrated into the entire process and have a thorough knowledge of the material. Their experience is demonstrable and palpable through the work they have carried out. The results are simply spectacular.
Microcements in Edinburgh: Topciment® products for professionals
Topciment® microcements are extra thin coatings with unique properties. Highly resistant materials with high decorative value. High performance systems that meet the needs of all those involved on a building site: applicators and customers. Products resulting from painstaking work and investment in R&D&I that has resulted in a wide range of decorative and industrial coatings.
- Much more resistant to abrasion, traffic and stains.
- Minimal thickness but with high hardness: with only 2-3 millimetres we make the difference. We do not affect the structural load of the surface, the microcement becomes a second skin achieving a finish of exquisite beauty and magnificent hardness. Our products do not crack.
- They provide non-slip and waterproof finishes thanks to the systems and treatments we have developed.
- They are perfect for exteriors due to their magnificent resistance to UV light and different weather conditions.
Here are the main microcement systems we have available in Edinburgh. Decorative and functional solutions to which we can also add different metallic coatings, rust effect paints, glazes and paints. If you wish, ask us for more information through our form.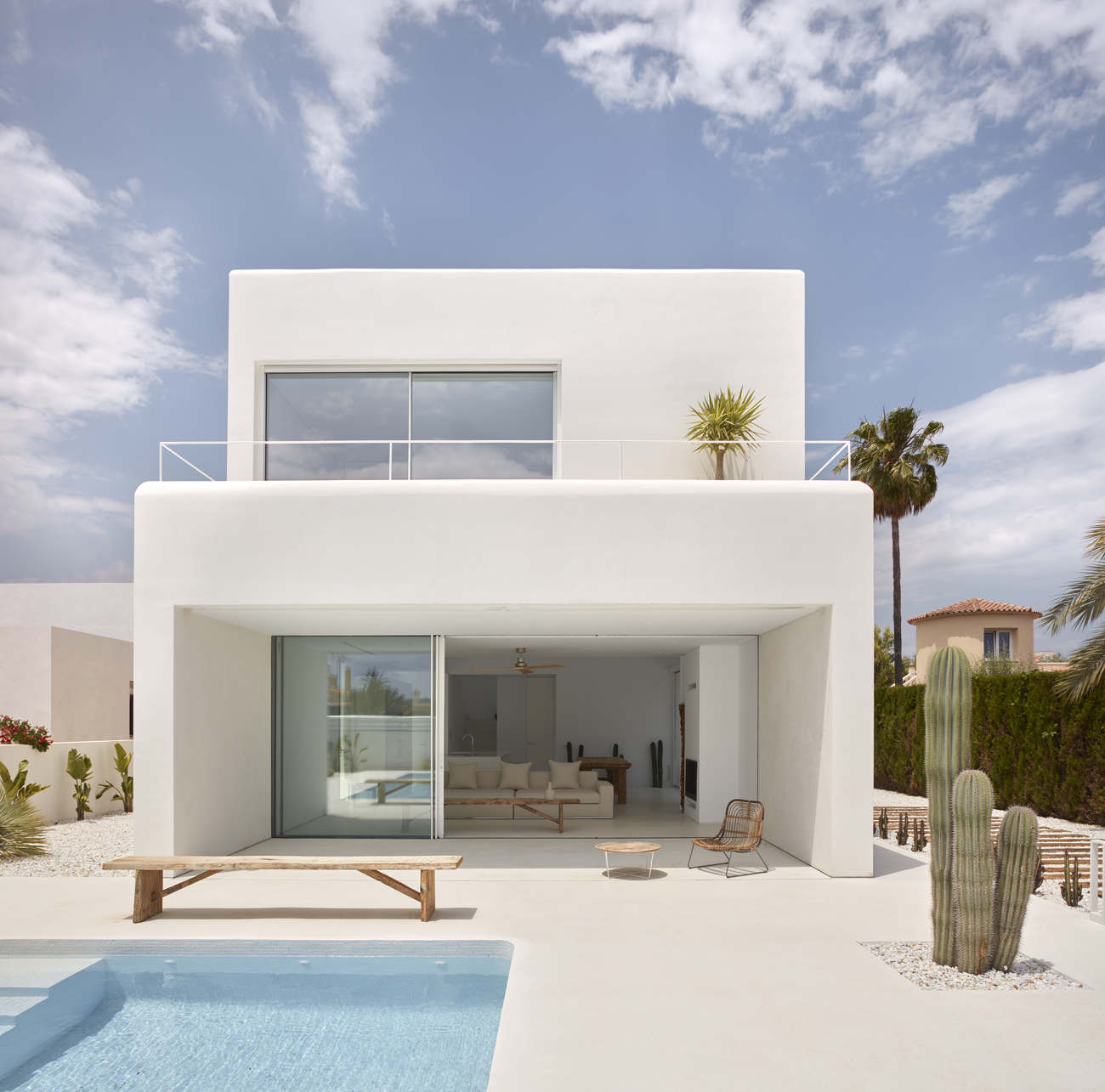 Microbase, the microcement preparation for floors and walls
Mibrobase is a microcement, which can be monocomponent or bicomponent, ideal for the preparation of the support before the application of other Topciment® microcement systems in any of its finishes and modalities. It can be applied on both horizontal and vertical surfaces.
A coating available in three granulometries (L, XL and XXL) that is characterised by its great hardness, adherence and mechanical and chemical resistance. A product whose use is non-negotiable to achieve a solid base that guarantees the success of a renovation with microcement.
Microfino, the microcement designed for walls
Flooring clad with microcement is the centre of attention, taking the limelight away from walls. Until now! With Microfino, the coated surface will occupy a relevant place in the room where it is located. A microcement finish for walls and ceilings that provides excellent chemical and mechanical resistance to the point that it can even be applied on floors. Although this is not the intention with which it was created, it is very robust and hard.
A coating that can be found as a two-component microcement but also as a single-component microcement. XS, S and M are the three granulometries in which the product is available. A system that gives the substrate a very natural finish, soft to the touch and with a very singular water effect.
Microdeck, the microcement for continuous flooring
Versatility made cladding for continuous flooring. This is Microdeck, a microcement finish which, among all its advantages, stands out for its non-slip finish without the need to seal the substrate with a varnish. It is available in two granulometries, M and L, and by composition as monocomponent and bicomponent.
It has a better resistance to traffic than other coatings as well as to abrasive wear. A hardness that can also be used in outdoor spaces, as it can be perfectly applied on terraces. The decorative finishes that can be achieved with Microdeck are extremely varied, thanks in part to the fact that it can also be applied using the "fresco on fresco" technique.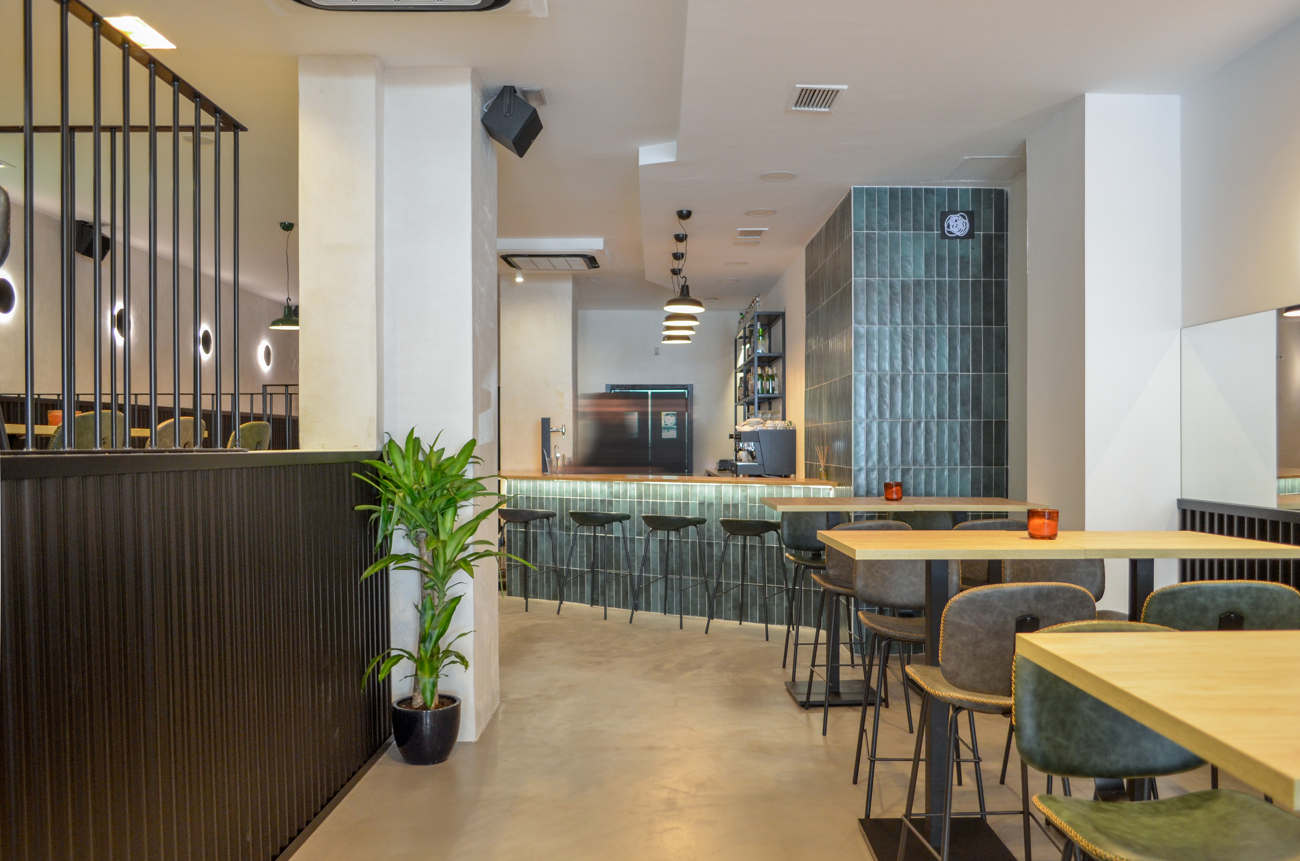 Atlanttic, the two-component microcement for swimming pools
A coating designed to cover the crown and edges of the pool, automatically providing a non-slip and waterproof finish. Although white and off-white are the two colours in which it is available, it is possible to extend the range of pigments on request. This is because some colours, if used in swimming pools, could end up causing whitish stains. A state-of-the-art coating that can also be applied to the pool shell, providing excellent resistance to immersion and 100 % activation of the cement. Atlanttic is also ideal for coating other elements in constant contact with water such as fountains, ponds and saunas.
Microstone, the most optimal microcement for exteriors
The vast majority of Edinburgh microcement systems maintain their good mechanical and chemical resistance outdoors. However, we have developed a cladding that is designed for outdoor use only because it is not affected by UV light or other climatic factors such as rain or wind. A product that is also more resistant to abrasion, traffic and impacts.
This is Sttandard Microstone, a two-component microcement with a thicker aggregate that fits perfectly on façades and terrace floors. Like Microdeck, it gives a slip-resistant finish by itself. In short, it is a bomb-proof material.
Industtrial, epoxy microcement
Industrial environments, due to their characteristics and exposure, require decorative coatings that are more impermeable and harder. Industtrial more than meets these expectations, offering excellent mechanical and chemical resistance for commercial premises, industrial buildings, hangars, car parks, offices, etc.
A microcement that incorporates epoxy resin in its composition, thus exponentially increasing its performance compared to other products. And what is more interesting, it reduces the necessary layers of application compared to the competition. Two preparatory coats and a single finishing coat are sufficient. What's more, in the case of walls, the product does not sag, without the need to add special additives.
A coating that is, however, limited to interior use as the epoxy resin may yellow when exposed to sunlight. Available in 4 granulometries, all of them suitable for walls and floors, and with its own catalogue of 16 colours.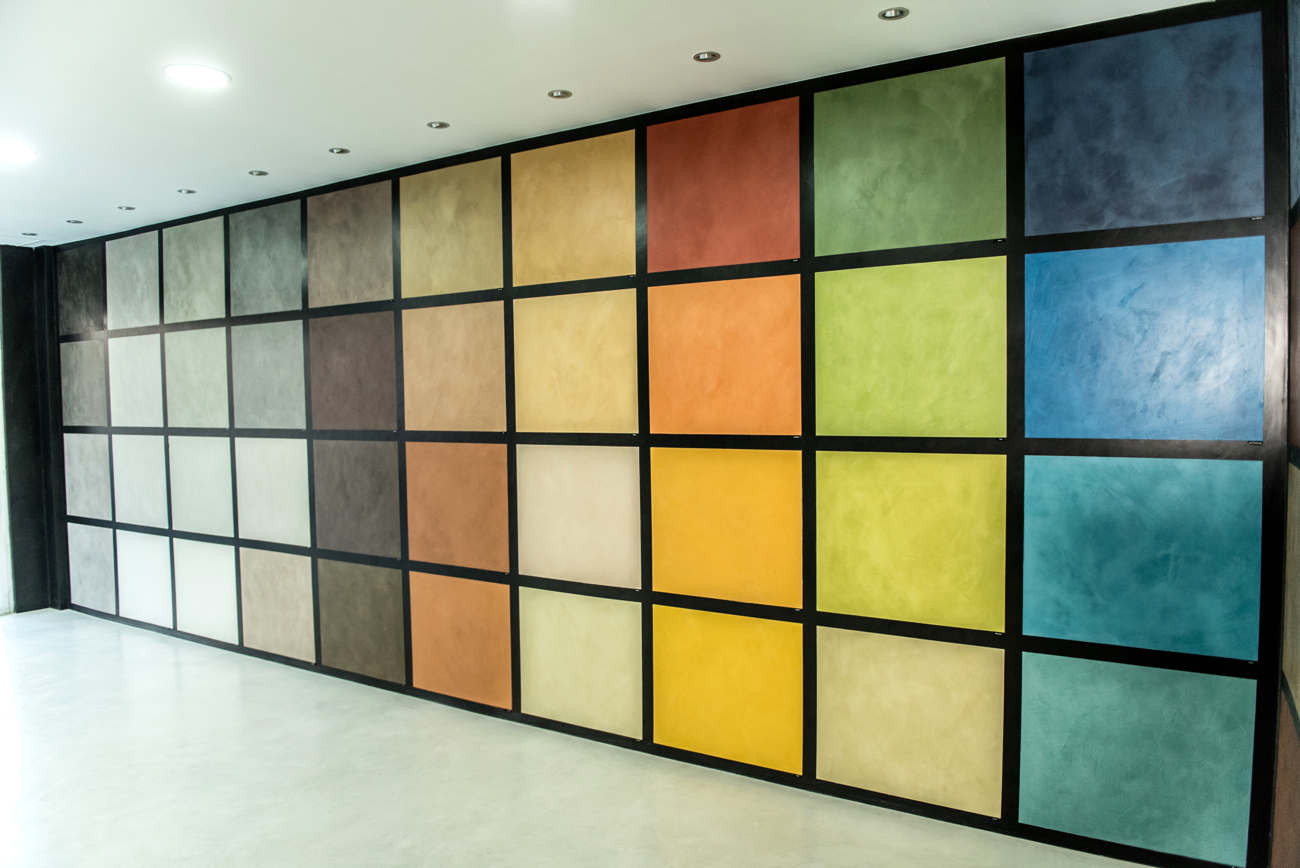 Efectto Quartz, high quality ready-to-use microcement
The more components, the better the performance? It doesn't have to be that way. And Efectto Quartz is the best proof of that. Our exclusive line of ready-to-use microcement makes work easier and faster for the professional. Mixing is drastically simplified, reducing the likelihood of making mistakes in the process.
In addition, by not having to combine components, the speed of application of the material is multiplied and, with it, the time required to finish a work. In this sense, it is ideal for microcement renovations in Edinburgh in existing dwellings and in commercial premises and businesses.
Only 3 layers of product are required (2 base coats and 1 finish coat), a continuous coating for both walls and floors, indoors and outdoors. Available in four granulometries and 16 colours, an exclusive catalogue.
Natture, natural beauty lime-based microcement
We changed composition to create Natture, our first lime-based microcement. A mortar of extraordinary hardness that does not crack under any circumstances, thus providing greater mechanical resistance, especially for flooring.
Available in 4 different granulometries and 34 colours, it stands out for the variability of finishes it offers, with tadelakt and fair-faced concrete being two of the most characteristic. A product of artisan aesthetics that provides greater workability to the applicator, allowing him to do absolutely everything with it and being able to apply it on floors and walls alike, indoors and outdoors.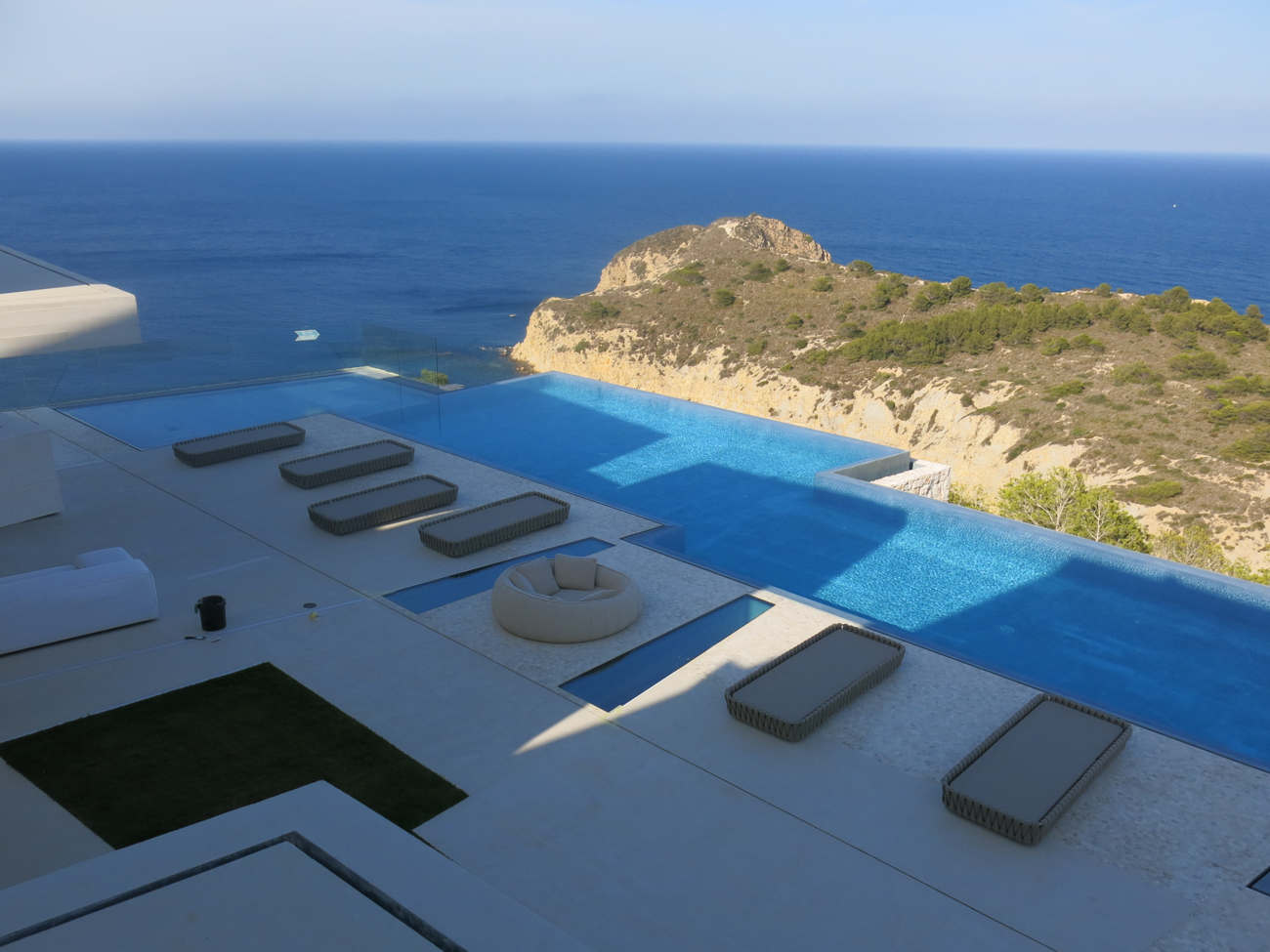 Microcement Edinburgh: finishes and colours
Topciment® Microcement Edinburgh decorative systems are available in multiple finishes according to the tastes and preferences of each customer. Depending on the appearance you are looking to achieve with the floor or wall cladding, you can obtain smoother or rougher finishes, with a matt or super-matt appearance, glossy, etc.
A variety to which the wide range of microcement colours contributes, pigments that are completely stable outdoors and that do not discolour or deteriorate over time. Blues, reds, greens, yellows, greys, blacks, whites, etc. Each of our systems has its own colour chart; however, they can be extended if the client so wishes.
Microcement courses in Edinburgh
We run courses for microcement applicators in Edinburgh. Theoretical and practical courses with a limited number of students to ensure quality training. Practically individualised training where participants will be guided and advised at all times by the teacher, a professional with decades of experience in microcement work.
You will learn the complete application process for each of our coatings and the different techniques, as well as how to plan from scratch a major work or to make a budget. You will put into practice everything you have learnt on your own panel, feeling the product for yourself.
Courses are available for all levels of specialisation and for all the systems we develop. Don't think twice and make a 180º turn in your professional career. Find out the dates of our next courses and reserve your place. You are just one click away from becoming a Topciment® approved applicator.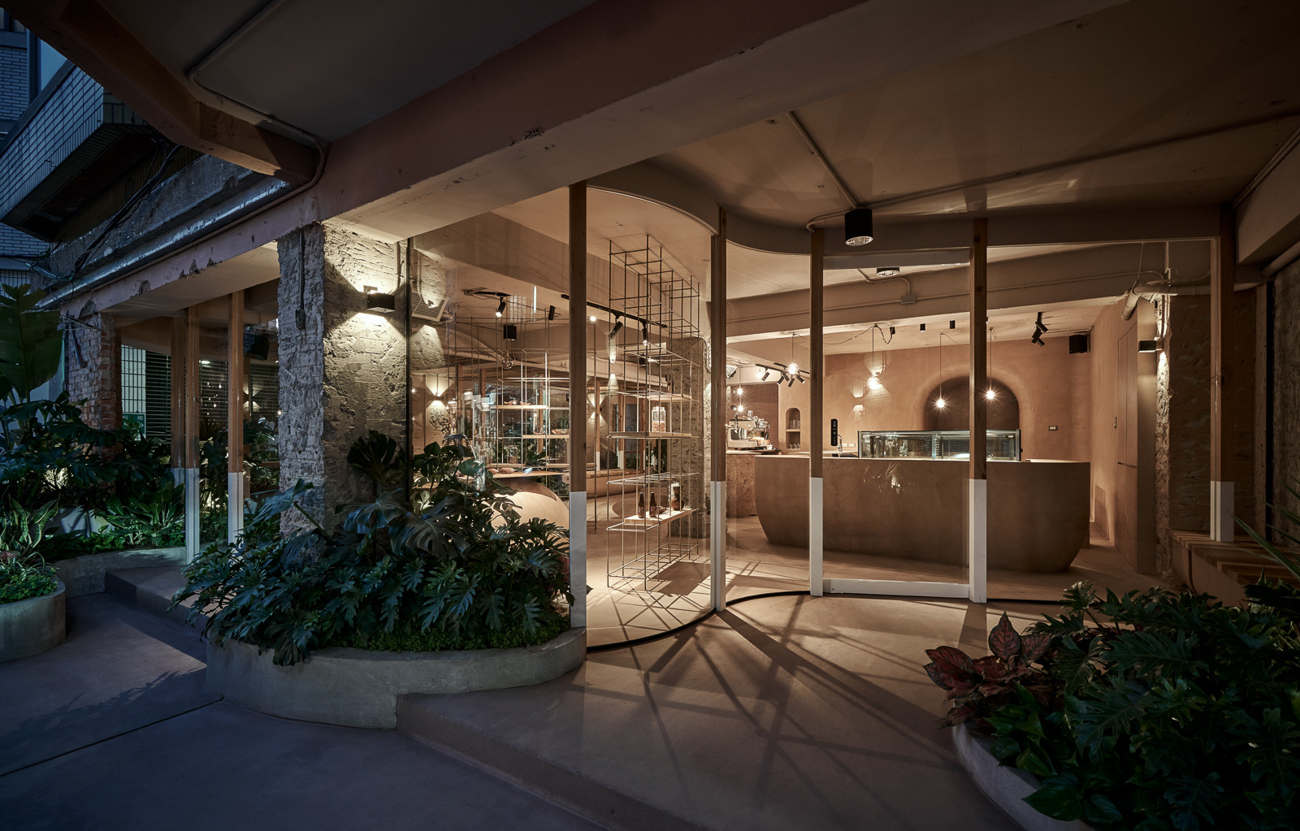 Price of microcement in Edinburgh: request a budget
The price of microcement in Edinburgh per square metre depends on a number of factors. Factors subject to specific circumstances mean that a standard cost for this material cannot be fixed and will vary depending on the job or project in question.
At Topciment® we do our utmost to offer a competitive price regardless of these conditions. The state of the surface conditions the cost of a renovation with microcement, since if it is in poor condition it will have to be repaired before applying the new coating. Obviously, if the support needs to be restored, the cost will increase.
The complexity of the work also affects the price of microcement per m2. In this sense, coating a swimming pool or staircase is more difficult than normal paving. Therefore, applicators need to be more knowledgeable because the application techniques are more laborious.
The same applies to the square metres of the surface to be coated. The larger the size, the more economical it is to apply microcement, even though it requires more labour and more material to be used. The quality of the material used and the displacement of the applicators are also determining factors in the cost.
Tell us all the details and what your renovation project consists of. We will provide you with a free, individual quote. Write to us!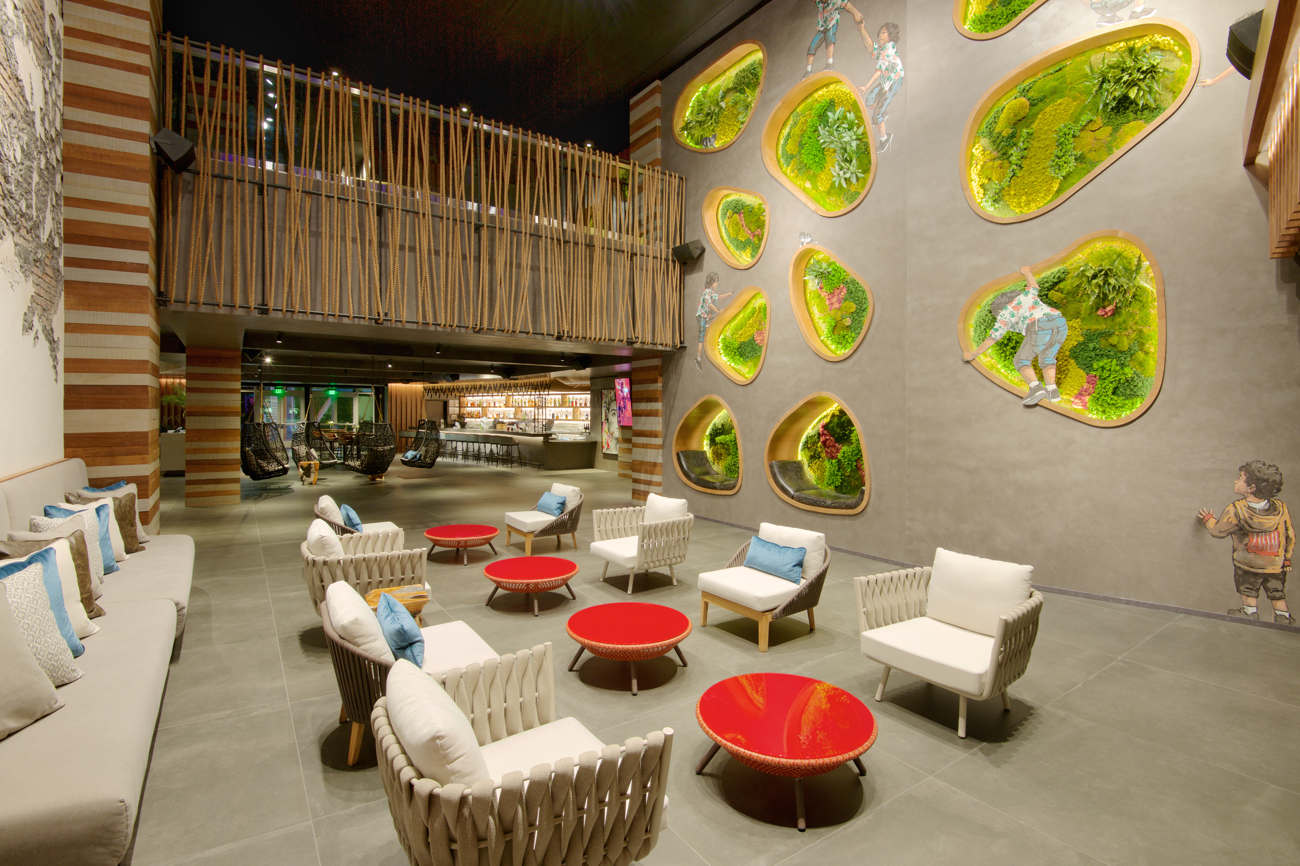 Contact us
Would you like to sign up for one of our courses, request a quotation for a microcement work in Edinburgh, find out more about the characteristics and differences of each of our systems, or simply ask for advice? Don't hesitate and write to us. Complete this form and one of our technicians will contact you as soon as possible.