Microcement in Exeter- Experts in decorative plastering services
At Topciment® we're much more than just manufacturers and distributors of decorative cladding - we're true experts microcement in Exeter. And after almost two decades in the business, it couldn't be any other way. There are many companies out there, but none with our track record and experience in the market. And this is something we are proud of, because if we are stronger and stronger every day, it will be because we will be doing things as they deserve and as each and every one of the professionals who already trust us and our products deserve.
Our work began in a humble way in our small facilities in Valencia (Spain) in 2005 and although much time has passed, this is still our main headquarters. Our roots from which we have been growing and expanding throughout the world. We have our own laboratory where we formulate our products on a daily basis and a team of technical experts in the field to advise, guide and provide all kinds of information, answer questions and give advice to anyone who needs it. Because if there is one thing they are truly trained in, it is microcement. Their knowledge is continually updated and adapted to market trends and developments. Changes in the world of coatings are not an impediment for us: they make us grow. One of the keys to our success is probably the avant-garde we pursue in everything we do.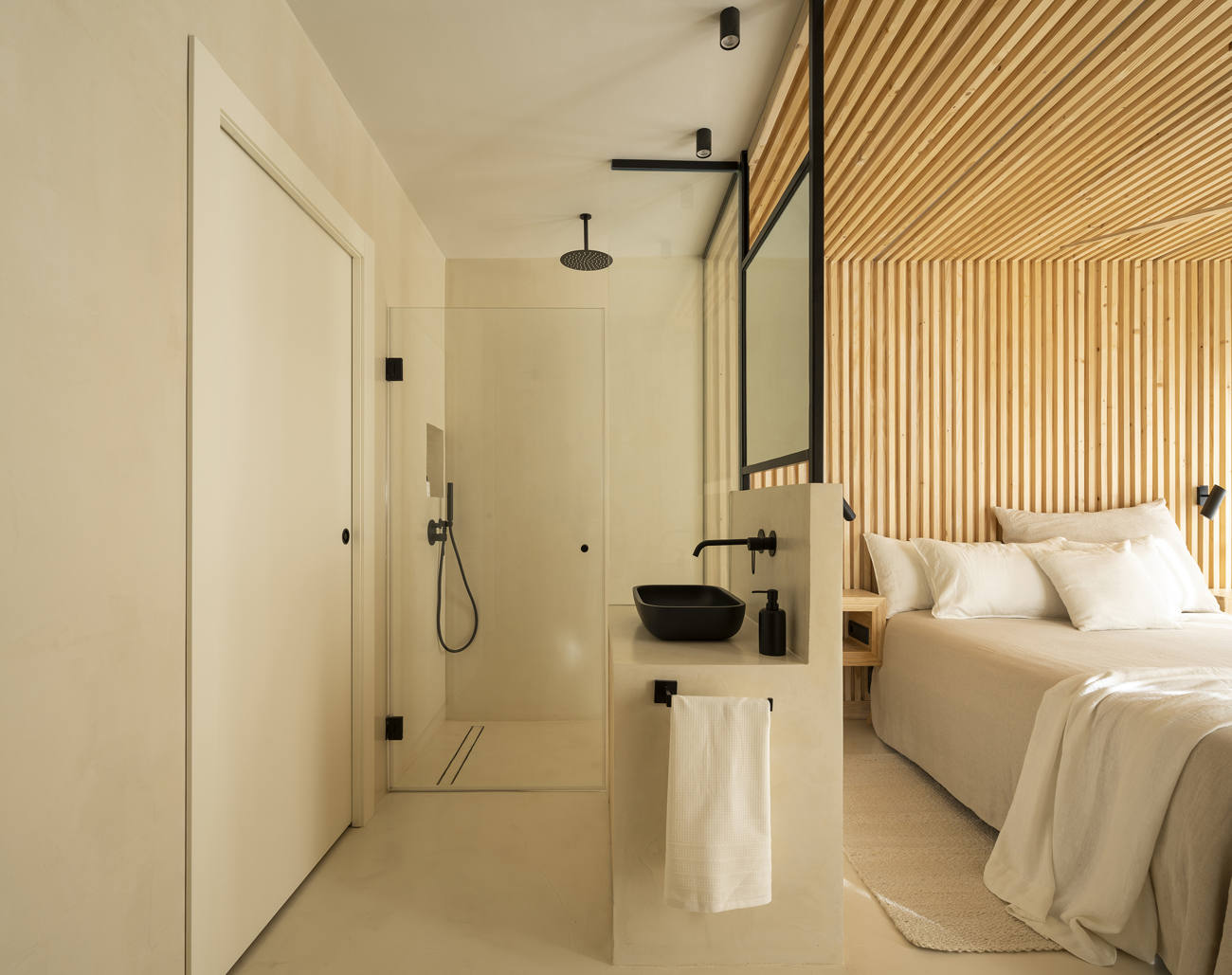 Little by little, we have been expanding our know-how throughout our territory and internationally. Today, we can proudly boast that countries such as China, Japan, Singapore, Germany, Australia, Mexico and the United States already trust Topciment® to distribute the best decorative coating on the market.
As a true reflection of all of the above, we have been awarded the ISO 9001:2015 quality certificate which, in effect, ensures that our materials are of superior quality after having undergone rigorous controls to do so. We are also identified as an INNOVATIVE SME, recognising our investment, dedication and commitment to continuous and constant innovation. Because, as much as we can say, there is nothing like demonstrating it with facts. And although these two titles are already very important to us, there is nothing better than the powerful network of people who today form part of Topciment® distributing our materials as a reward for our work.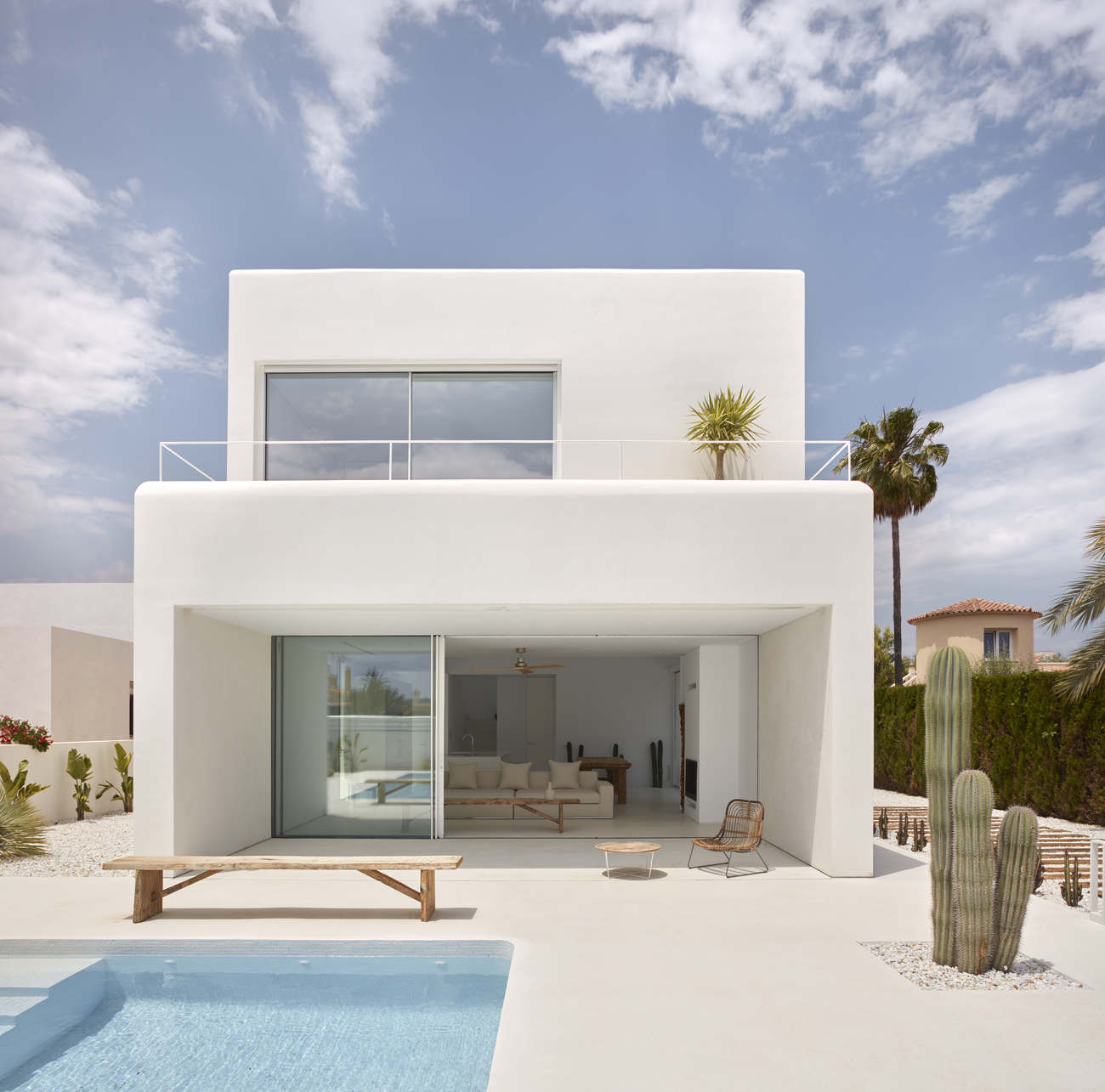 Let's talk about our microcement
We could sum up what microcement is in an industrial personality with a sophisticated look, the combination of two concepts that, although at first glance may seem contrary, are a perfect match for each other. A winning team, to say the least: all the hardness of cementitious materials combined with the most exquisite results. A scandalous mixture.
Far removed is the idea of those dull, grey surfaces that we often identify with warehouses or industrial areas. Our microcement in Exeter retains the usual properties of these concrete surfaces, with the magic of being able to personalise their appearance with a wide variety of textures and colours, customising each surface with its own taste and character. A novelty of high decorative value that stands out for its resistance to whatever it is exposed to. A visual spectacle characterised by the peace of mind of knowing that your favourite surfaces will be protected and safe from everything, against everything. And although we can summarise its dream character in these lines, its advantages and everything it has to offer really go far beyond that.
Our microcement in Exeter: best properties with unmistakable style
It has a lot to offer and you have a lot to discover. Because if you're thinking of renovating your indoor or outdoor floors or walls, no other will offer you such good results and such a simple process. Our microcement in Exeter optimises resources, resulting in less time and money spent. It radically improves the visual appearance and functionality of spaces and guarantees durability. It's so good, it's unbelievable.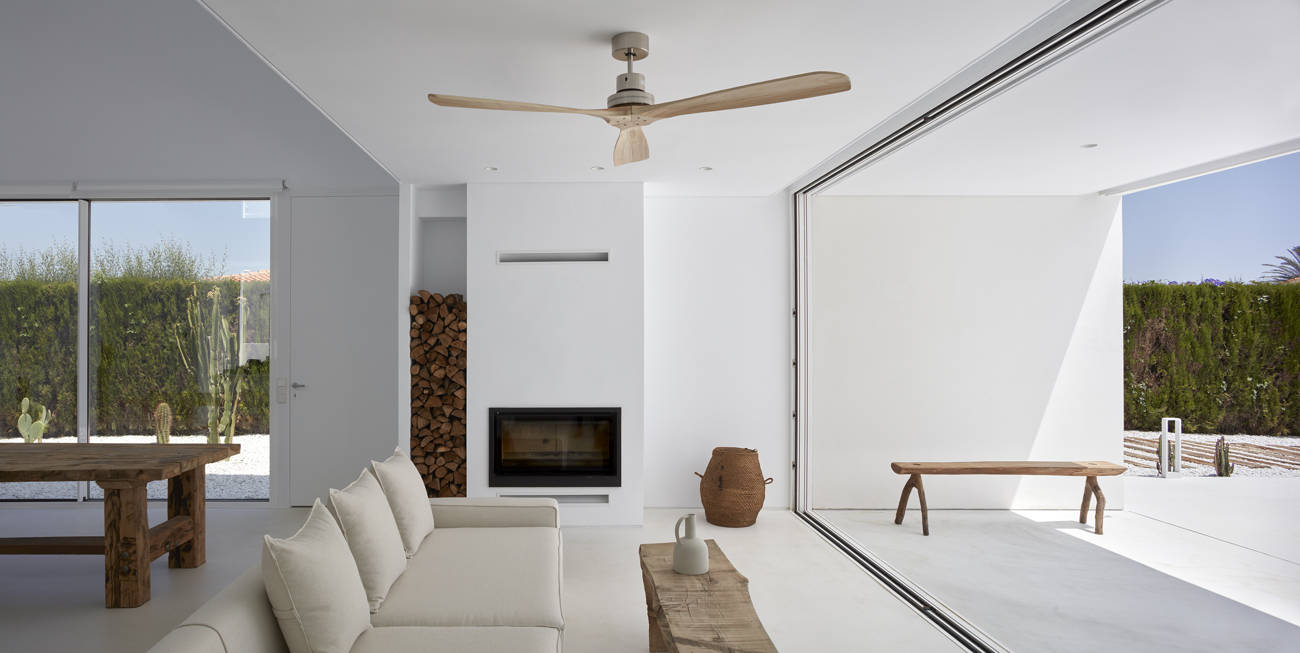 Resistance as maximum potential
If there's one thing that makes it unique, it's its ability to be exposed to anything. Sudden changes in temperature? No problem. Abrasion, scratches or impacts? There won't be any. Areas in contact with water? Perfectly intact. What if I also want my surfaces to be slip-resistant? You get it. It holds up just as well no matter what circumstances it is surrounded by. It maintains its same durable appearance over time without being able to be altered despite the external factors that may be imposed. It is as hard and tough as it is strong. It is waterproof and slip-resistant. There is no equal.
The easiest installation you'll ever see
One-step application directly onto the existing substrate. Works that stop being works and become transformations of your most beloved surfaces with an easy, faster and cleaner installation. As if by magic, completely new spaces, without having generated a speck of dust, without the existence of debris.
The versatility that makes it chameleon-like
Unrivalled adhesion whatever the type of substrate. It ensures maximum hold and stability on all types of materials and in indoor and outdoor spaces. It adapts to you, to your needs, to all your situations. No other has the chameleon-like character that represents it and makes it special.
The creation of continuous spaces as maximum visual harmony
Soft and sophisticated spaces, like a feather. Appreciating seamless floors and walls in which there are no interrupting lines becomes pure pleasure for our eyes. Rooms that are suddenly brighter, more spacious, more harmonious and comfortable. A new perception that fills us with positive, pleasant connotations.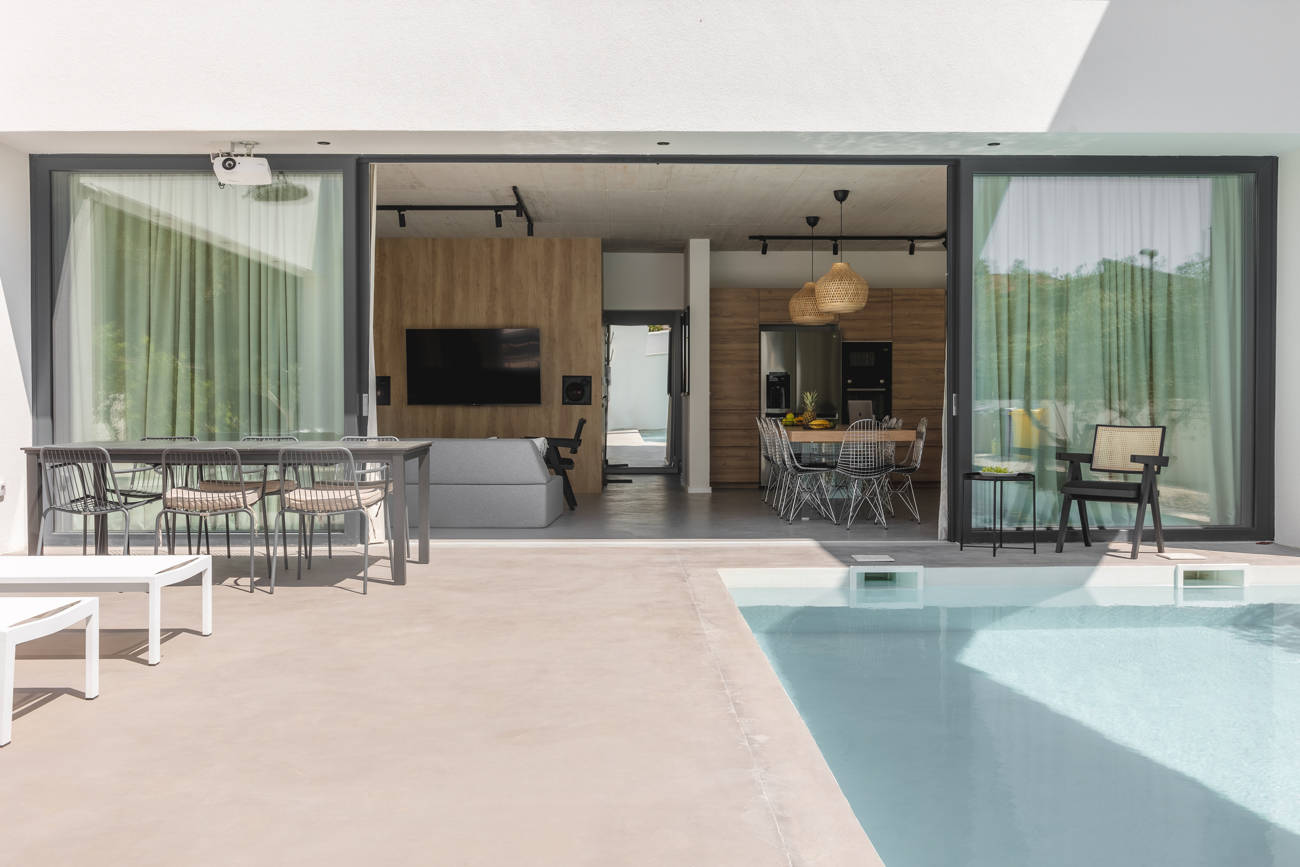 Our services microcement in Exeter with the utmost excellence
If at Topciment® we are good, no, the best, we will have to say it. We know that our microcement in Exeter has the maximum excellence for some reasons that characterise us and differentiate us from other companies dedicated to the same work. Some small nuances why you should choose us as your trusted company and which are especially important when your main objective in the transformation of your spaces is to succeed, to know that you are going to obtain the best results, that your project is going to take off and that you are going to feel better than ever in those four walls which, if they made you feel good before, now have you trapped in maximum comfort. And all from our hand.
Guaranteed free technical service, as you deserve
If there is one thing we want, it is that you can count on us for whatever you need. We don't just want to be your trusted manufacturers and distributors. We want to help you and guide you through the whole process. Our products are at the forefront, but so are all the professionals who make up Topciment®. That's why turning to them for any kind of advice means having the most up-to-date and advanced information you can get. Real data, wisdom in its purest form, the peace of mind of knowing that you will always be able to count on real experts, who with affection, commitment and professionalism will help you with whatever you ask of them.
Quality certificate ISO 9001: 2015
All our products and materials have been subjected to rigorous quality controls that guarantee that what we design, manufacture and shape in our production is good, no, very good. One more reason to trust in a company that has been doing the same thing for almost twenty years and is as passionate about it as the first day.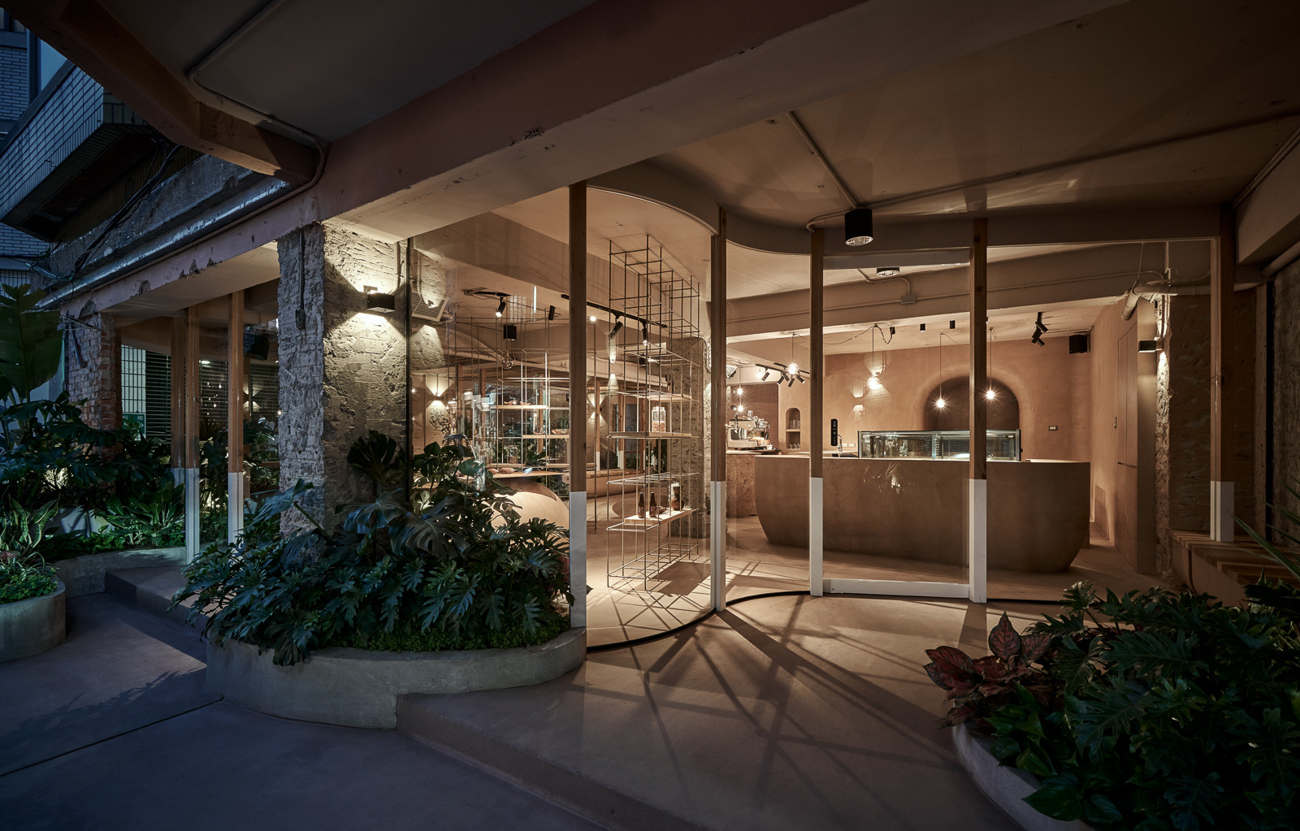 INNOVATIVE SME Label
And this also makes us happy, makes us proud and is something we can boast about. Because from the very beginning, since we were only in the city where we were born, Valencia, investing in innovation was one of our clearest aims. We never stop training, growing, updating ourselves, because this is the only way to offer the newest materials, the most adapted to what we are living, to what we have nowadays. We are constantly advancing and searching for novelties, for trends that continue to position our microcement in Exeter as the most revolutionary, as the best. And this title recognises all this effort and perseverance.
Training for professionals
Because we are certain that this is a profession that is increasingly in demand and with more vision for the future, we offer courses for professional applicators at different levels and with different objectives to pursue. Innovation and differentiation, yes, but in all senses.
To be a Topciment® distributor of microcement in Exeter is to offer the best
How comforting is it to know that what you are offering your customers is the best? That peace of mind that comes from knowing that choosing you will be synonymous with success.This can happen if you join Topciment® as an official partner and distributor of our materials. We are looking for official partners for our company. We are getting bigger every day and we need to keep expanding. We would be delighted if you could be part of this challenge with us and also grow as a professional. That's why we are inviting you to take part in this unique opportunity that hides an exciting professional challenge, a train that you can't miss. You are going to be the crême de la crême of microcement in Exeter. If you are interested, do not hesitate to contact us so that we can give you all the details.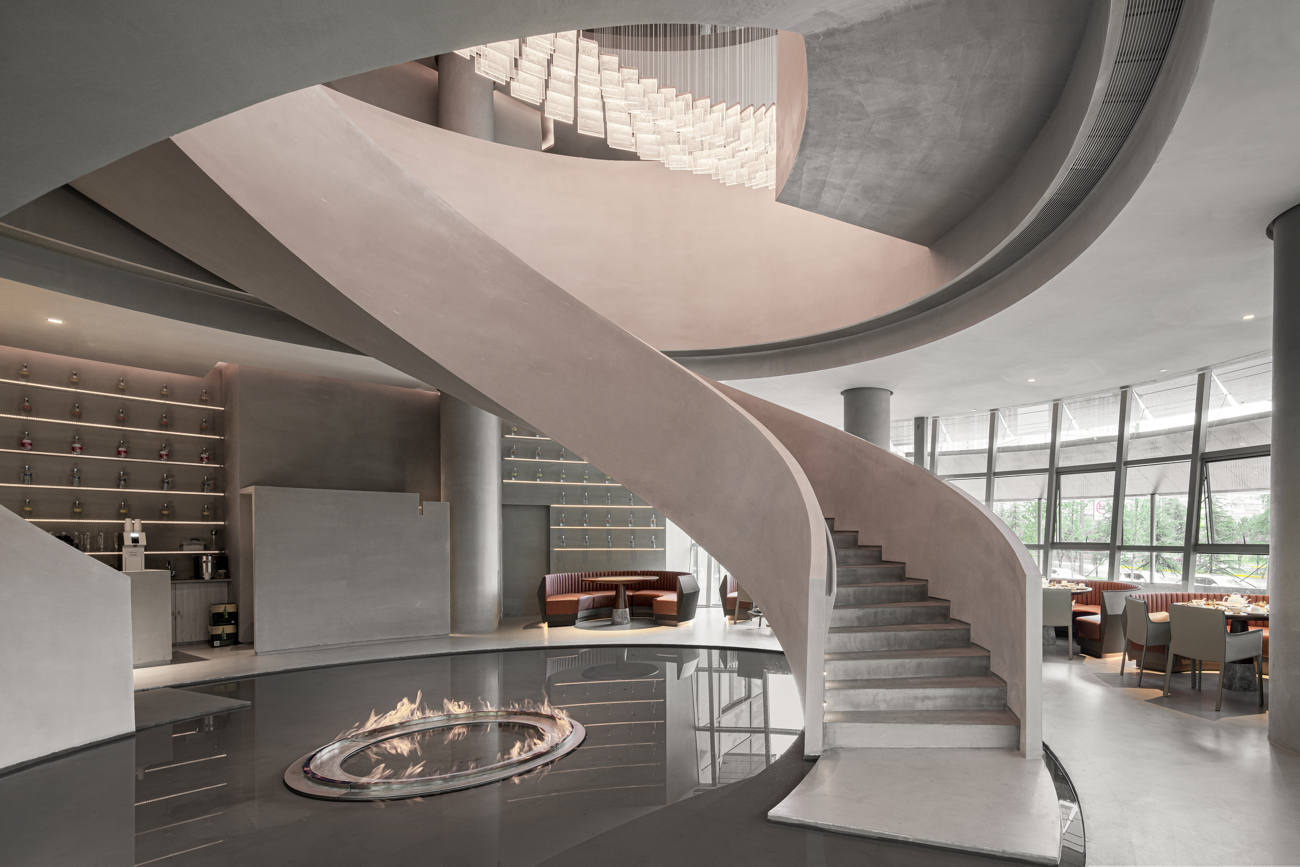 Be amazed on how spaces become irresistible with microcement in Exeter
For all spaces, for all surfaces, for all projects and for all tastes. Our microcement in Exeter is for everything. Never before has a material given so much, never before has it been so versatile and successful. This is how spaces are transformed with this cladding, into real success. Works of art that are not only visible to the naked eye, but also have a lot on the inside that is there, even if you can't see it. A protection and resistance on the materials it covers, which is a real madness, a finish prepared to meet all tastes, personalities and characters. Its aesthetic value is incalculable. Its quality is out of this world.
A new luminosity that was previously imperceptible. A feeling of spaciousness that is stronger than ever. A much greater order as the icing on the cake. Three of the most important attributes when it comes to feeling comfortable and at ease in the spaces we frequent. And now they are within your reach.
Floors that are safe to walk on
Coating the floors is to ensure a peace of mind and comfort far superior to what was previously available. The anti-slip properties of microcement guarantee a reduction in slips and falls, giving every home or office a feeling of safety. Flooring that, indoors and outdoors, is protected against abrasion, impacts, scratches and heavy traffic of people and vehicles. What would you say if I guaranteed you that whatever you step on your floors, they will remain as ideal as the first day they were installed? What better feeling can you get when it comes to protecting what is yours? The battle against damp is won, because thanks to their waterproof nature, they don't appear, they don't exist. Regardless of whether they are frequented by water. An absence of joints for panoramic floors that tend to infinity, that decorate any room on their own. Because they themselves are the very essence. And this optimal maintenance and beautiful appearance is much easier because cleaning times are optimised due to the absence of joints. One-step cleaning, easy, fast and for much more hygienic and, of course, beautiful floors.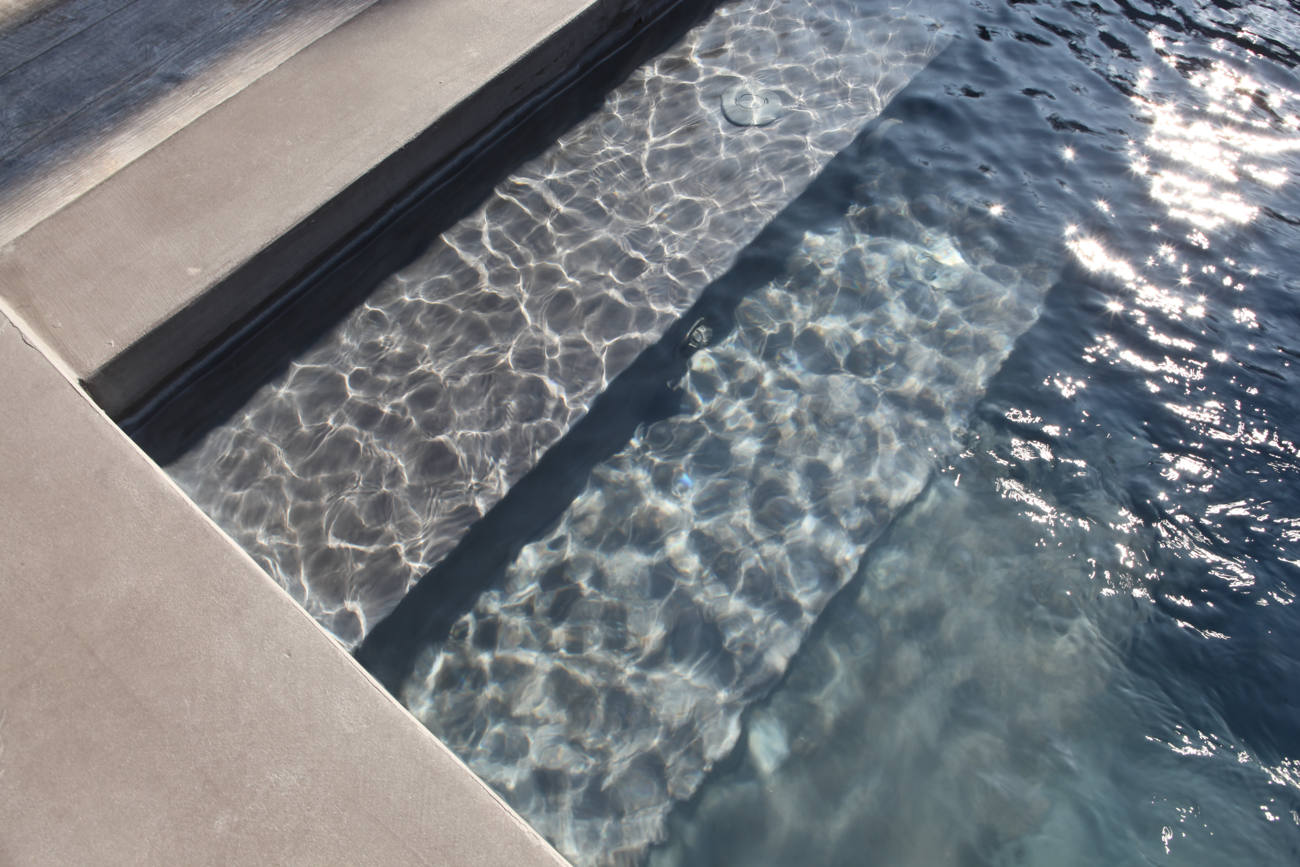 Walls as real canvas
Whoever said that vertical surfaces have no personality was wrong. At least before they were coated. The pleasurable feeling of appreciating surfaces that are soft, light and feather-thin. The minimum thickness for walls characterised by elegance, which are more sophisticated, refined and exquisite than they have ever been before. A visual luxury to create spaces in which floor and wall merge, creating diaphanous, pure, harmonious rooms full of positive connotations, while preserving maximum mechanical resistance and protection against any adverse factor that might get in the way of this sensation.
Outdoors, a film landscape
Coat facades and terraces and create a landscape as surprising as that of any science fiction film. Enhance the aesthetic value of your outdoor spaces while keeping them highly protected against inclement weather, rain, hail and strong wind. Those most punished surfaces of any home or place, more protected and safer than ever, despite being continuously exposed to people, vehicles and other external factors common in our daily lives. Waterproof, non-slip, strong and beautiful, what more could you ask for your outdoor projection?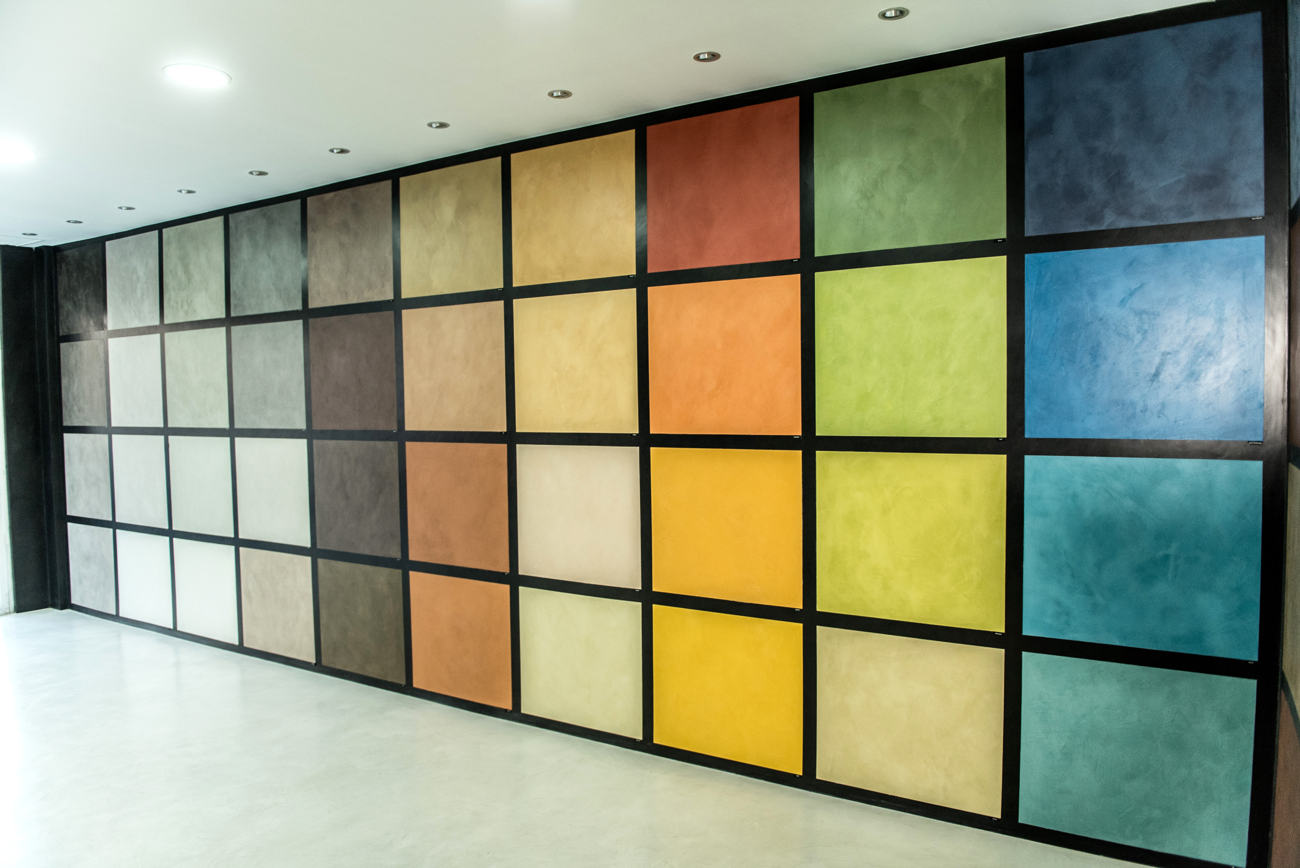 Wide range & premium quality of our microcement in Exeter for professionals
If we combine the high quality for which our microcement in Exeter is characterised with a wide range of options adapted to all the needs of individuals and professional projects, we obtain as a result Topciment® coverings. A combo of honours to offer you the best. We think of everyone, of any desire or need they may have. And when we put ourselves in the shoes of anyone who may require our services, we act. We get to work on a formulation that is specifically adapted to that need. Ideas, lots of ideas, tests, formulation and not giving up. Until we get it. That's how we are. That's why, in our product catalogue, we offer a wide variety of solutions, where you can find the one that best suits you.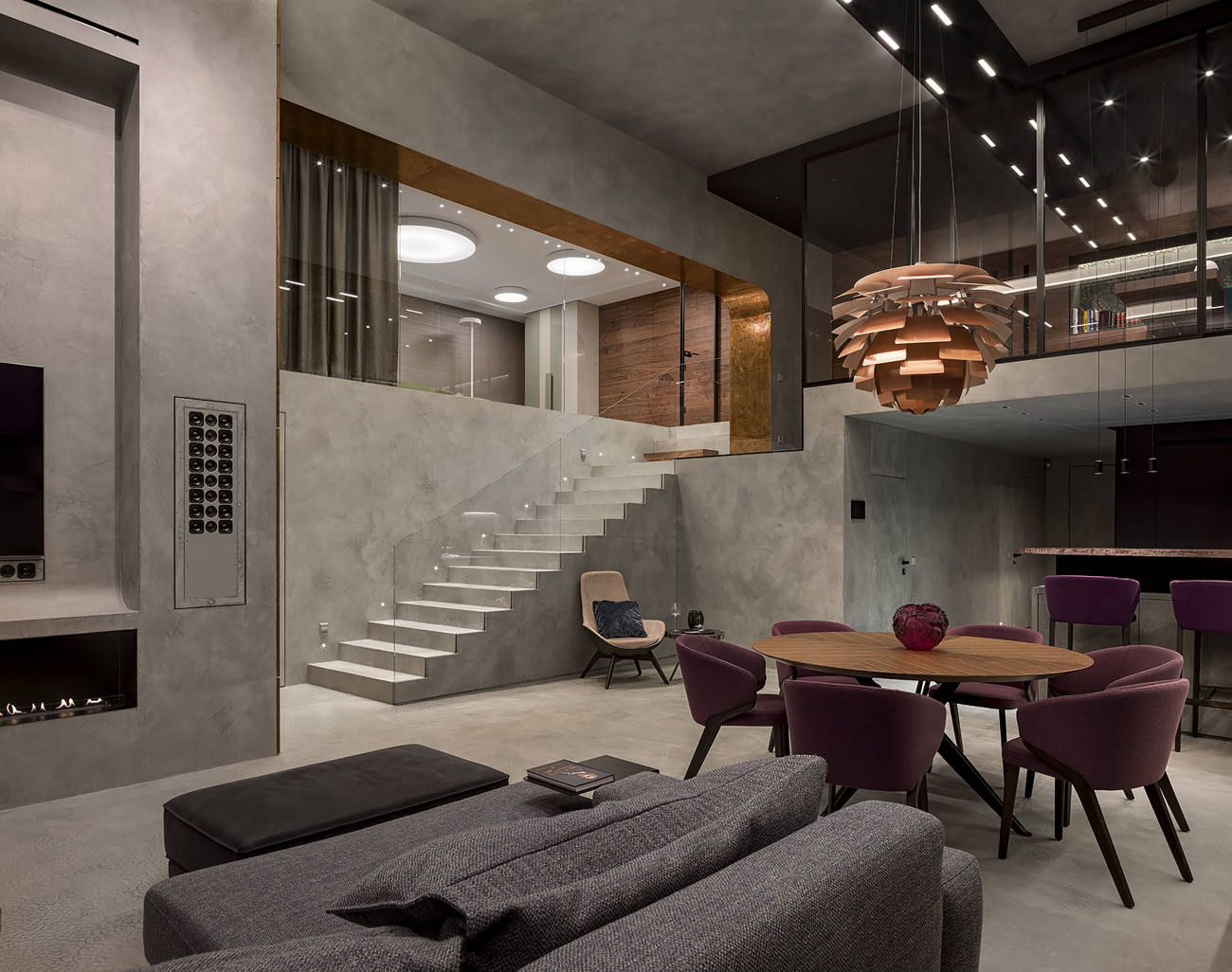 Microbase, the preparation of the support
Designed to be part of the base of the support, ensuring the maximum adhesion, fastening and stability to the existing bracket. It has two uses. It is a multi-purpose microcement. Although it is most often used as a preparation for the base and the substrate, its coarse-grained appearance allows it to be installed also as a finish, providing an inimitable rustic appearance on the coated surfaces.
Microfino, ideal for walls
Cotton-soft walls. So smooth that they are a real pleasure for everyone who has them in front of them. This product is especially suitable for non-traffic vertical surfaces, such as walls, as it changes their appearance completely to turn them into sophisticated and elegant surfaces, which still maintain all the resistance and hardness of microcement.
Microdeck, designed for floors
Maximum resistance in indoor and outdoor flooring that differs in floors free of cracks and fissures and completely protected from impact and abrasion with our Microdeck product. Maximum safety and stability due to anti-slip propertiescombined with a beautiful appearance that completely eliminates joints.
Microstone, your option for outdoors
All our microcement options are perfectly suited for indoor or outdoor spaces. But, for even greater resistance on surfaces that, like those outdoors, are over-punished, exposed or damaged, our Microstone. It is incredibly resistant to inclement weather, UV rays, impacts, abrasion and frequent traffic of people and vehicles. Prepared for sudden changes in temperature and areas in frequent contact with water. Non-slip, that goes without saying. Super tough and resistant. The ideal companion to show off ramps, stairs, facades or terraces like never before.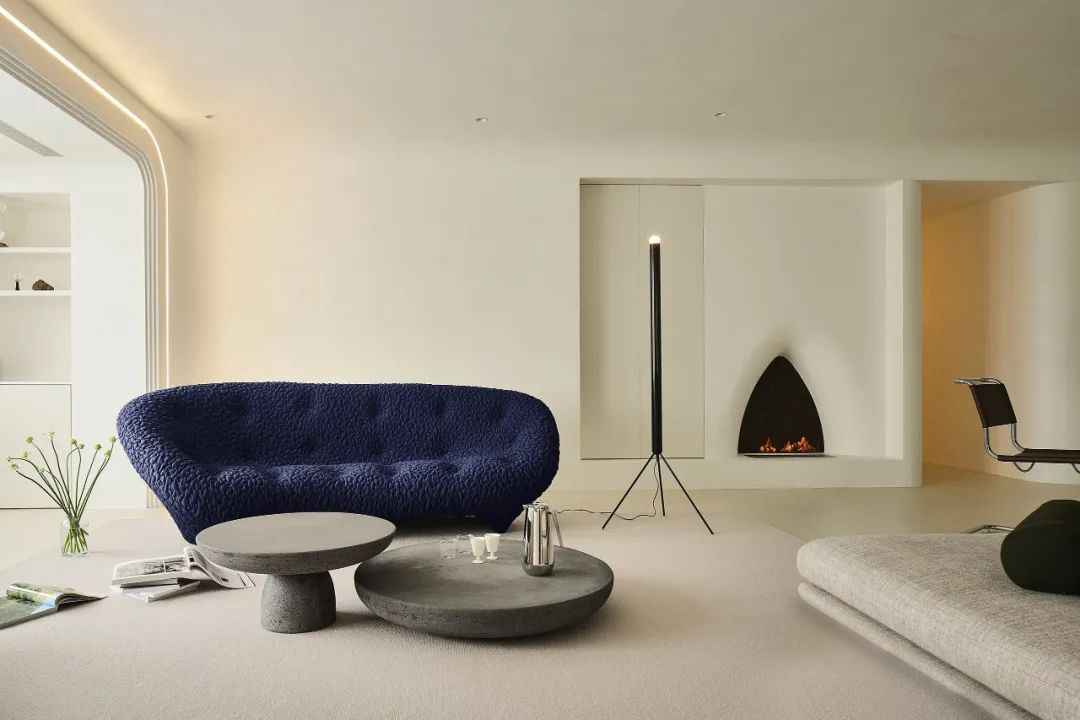 Atlanttic, protection for weat areas
Although microcement itself has a completely waterproof property against rain and in areas of frequent contact with water, Atlanttic is specialised in the even better protection of wet areas such as swimming pools, spas or fountains. A very high resistance to immersion, the maximum safety of its anti-slip property and the peace of mind that these areas, the most decorative and pleasant areas of your home, will be kept completely beautiful and protected. An innovative product that still maintains the industrial properties for which microcement is known.
Efectto, ready for use
The product that makes life easier for professional applicators: no formulation, no mixing, no fibreglass mesh required for installation. Specially designed for professionals who wish to optimise working times while maintaining the hardness and resistance of microcement to wear.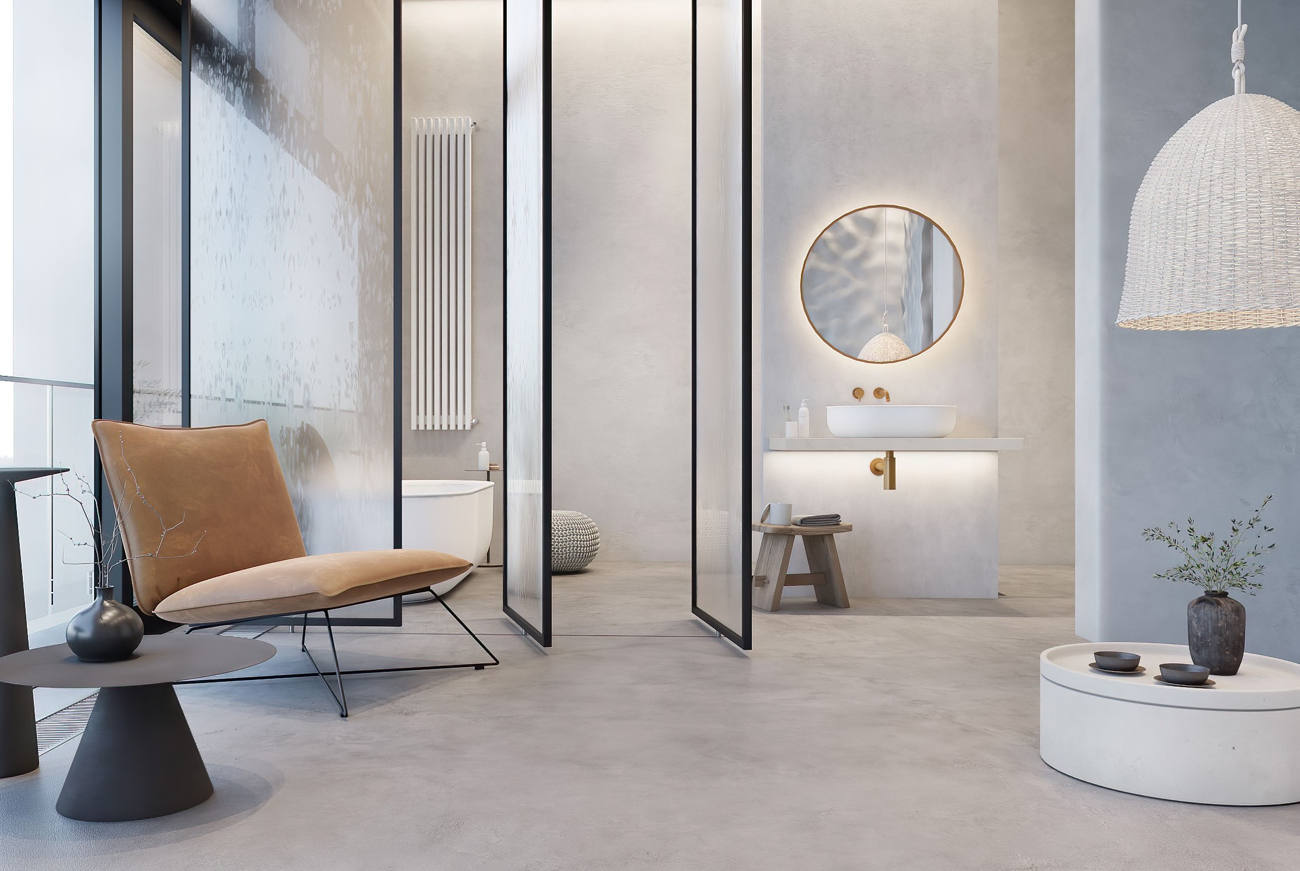 Industtrial, with epoxy resin
For all those projects in which you want to cover surfaces that require a superior industrial resistance, our Industtrial, the solution for offices, industrial buildings and in general, those types of spaces that need an even greater hardness that remains in perfect condition for even longer. Something totally incredible.
Natture, the tadelakt finish
Natture follows the latest decorative trends on the market: the stucco or tadelakt effect, characterised by textures reminiscent of nature. The purest for indoor and outdoor wall and floor coverings, with a hardness that ensures maintenance against fissures and cracks. For those who, as well as being fashionable, are looking for places of total relaxation.
We are here to help you
And that, among many other things, is what our daily dedication consists of. To answer your questions, to guide you, to advise you and to offer you the most detailed, real and professional information about microcrocement in Exeter. So write us to the form below and tell us everything you have in mind. Our team of technical experts will answer your questions as soon as possible.