Microcement in Leeds - Producers and cement trainers
17 years ago we decided to embark on a new path as a company specialized in microcement. We knew it would not be easy, but after a lot of hard work and always keeping the illusion of moving forward with our project, we have come much further than we could imagine. We can proudly say, today, that we are one of the leading companies in cement coatings at an international level, a success that has been born from your trust in us to make your projects flourish.
It is difficult to be trusted the first time, but it is even more difficult to maintain that bond over time. At Topciment®, we make sure to guarantee the full satisfaction of our customers and partners as a primary objective, which has led us to be present in more than 60 countries and to have a wide network of distributors. Including Leeds and the rest of the United Kingdom.
Through products and services of the highest quality, we guarantee to maintain this satisfaction over time, an effort that has been recognized by the ISO 9001:2015 certificate. A distinguished seal that sets us apart from the rest, thus demonstrating our excellence as a company through compliance with quality standards.
Almost 20 years of experience has allowed us to combine a wealth of knowledge in microcement, which we transmit to our professionals through training courses. This training helps us to further develop the skills of our applicators and ensures that we have a highly qualified team that will guarantee the best results in each coating project.
Microcement is a highly appreciated product, as it provides us with so many advantages that it is not surprising that its demand has grown exponentially. It can be applied on any type of surface, regardless of the size or location of the room: floors, walls, bathrooms, showers, stairs, swimming pools? And infinite more.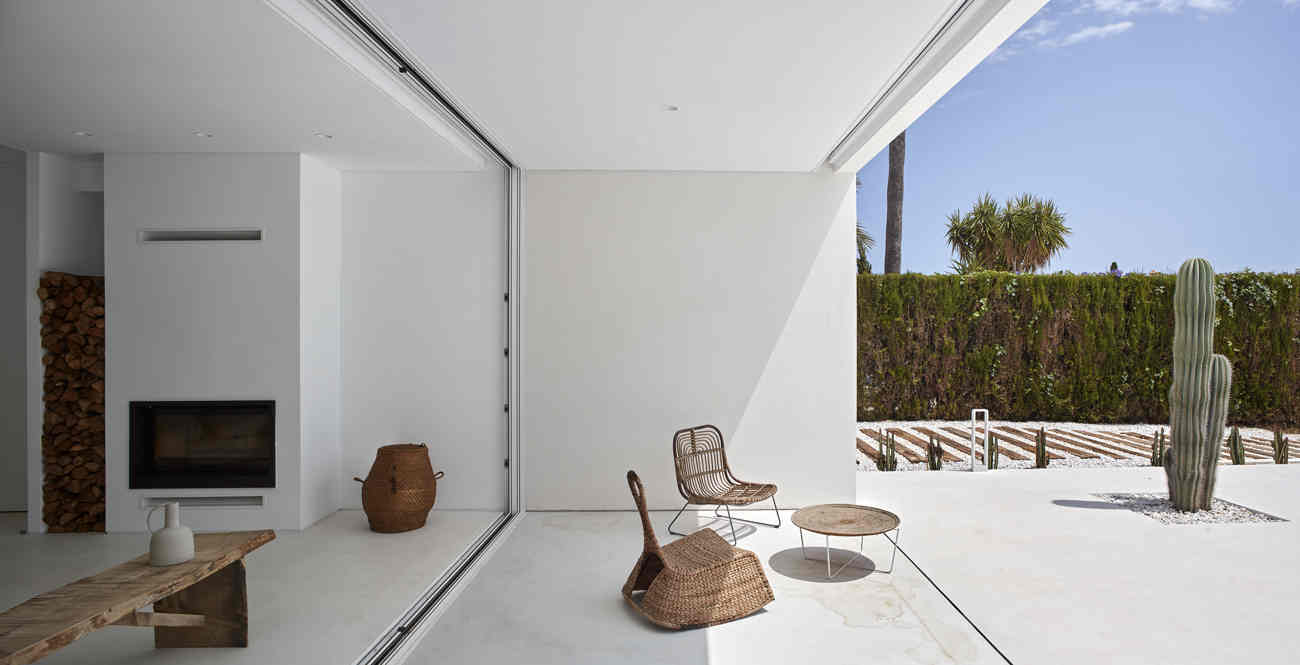 Microcement, a distinguished coating
If we are talking about a coating that is resistant, versatile, highly adaptable, easy to work with and offers distinguished and elegant finishes, anyone who is a professional in the sector will know that we are referring to microcement (link Follow core page).
A material that allows to cover any kind of surface, with only 2/3 mm of thickness. In this way, it avoids affecting the structure of the buildings with its weight, which added to its easy and simple application without generating debris, is ideal to carry out any type of reform.
Few are the supports that resist it thanks to its high adherence: marble, tile, plasterboard, terrazzo, cement, ceramics, plaster, etc. One of the reasons why it is one of the most demanded options to carry out all types of decorative projects in Leeds: hotels, restaurants, hospitals, kindergartens, sports areas, industrial areas, private homes, among others.
Among its features is the ability to provide professionals to achieve unique and personalized results, all thanks to our wide and varied range of microcements that meet the most stringent demands of our customers.
Microcement benefits
When we choose the microcement for any type of reform, we know that it is a safe bet with which to obtain sublime results regardless of the support, room or space where it will be done, as this will adapt and ensure excellence in its finish.
Below we will show you the characteristics that make this coating the ideal material for bathrooms, living rooms, swimming pools, showers, stairs... And a long etcetera.
It enjoys a high impermeability
By default, it is a product with a high resistance to environmental humidity and contact with water, however, this resistance can be further enhanced by the use of sealants or varnishes on the cement coating, even approaching impermeability.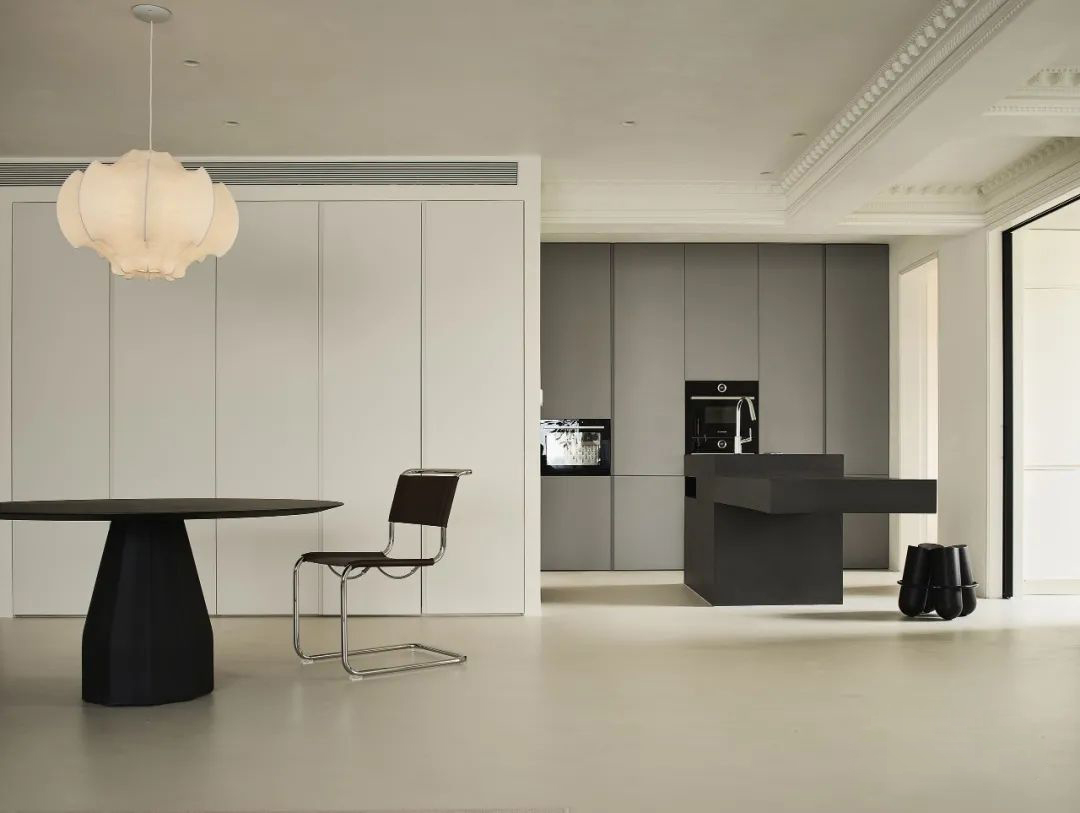 Resistant like no other
One of its most outstanding characteristics is that despite its low thickness of only 2/3 mm, it is a material with surprising resistance and hardness. It is resistant to abrasion, pedestrian traffic, UV light, scratches and shocks.
We don't know the joints
Infinite and joint-free surfaces, the dream that anyone would like to see fulfilled and that we make possible through a material. Its finish guarantees us an incomparable beauty in relation to any other material and also favors cleaning by preventing the accumulation of dust on its surface.
Sliding? Leave that to the slides
When we carry out any type of project, we make sure that the results are sophisticated, but also guarantee maximum safety. With our smooth cements and their finishes, we guarantee non-slip surfaces that will prevent unfortunate mishaps.
No limits to creativity
Similar to polished concrete, this decorative coating opens the door to innovation thanks to its wide variety of types, each with aesthetic and functional characteristics different from the rest, with which to give free rein to the imagination and obtain highly customized results to suit the customer's taste.
UK's leading microcement company
At Topciment we are proud of what we have achieved, promoting our talent around the world and getting more and more professionals to trust us. It is thanks to this trust that we have established ourselves as one of the leading international companies, with special emphasis on the UK, a country to which we have dedicated our best efforts and with which we have trained a unique bond.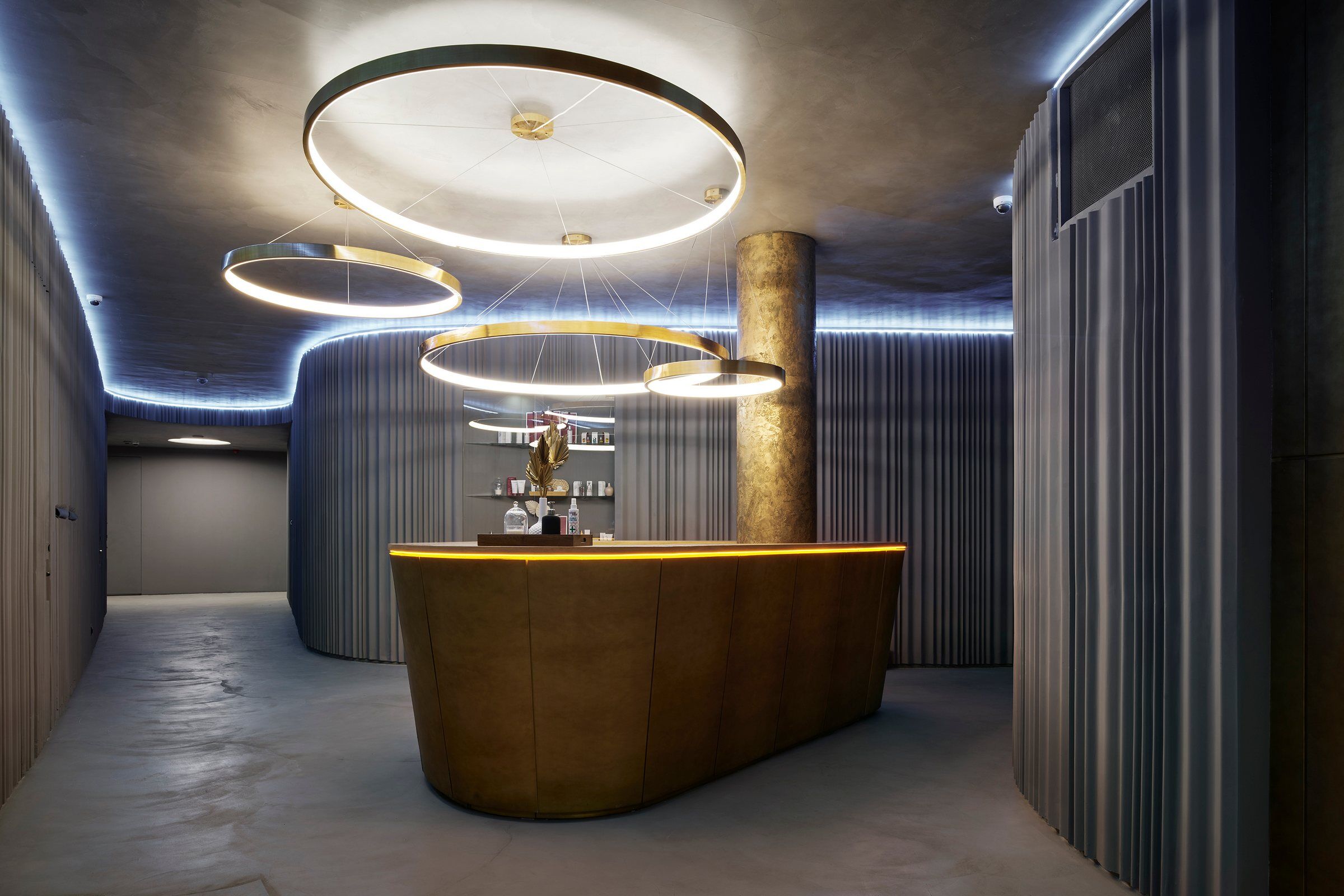 Microcement in Leeds: truly experts
You don't become one of the world's leading companies by simply offering a good product or service. To achieve such a reputation, it is necessary to have taken great care in every detail of our customers' experience in order to achieve maximum satisfaction.
Personalized advice
With us you will not feel alone, since you will always have a specialized team ready to help you with any doubt, procedure or unforeseen event that may arise in order to give you quick and effective solutions.
ISO 9001 Certified
We guarantee high performance products and services through the ISO 9001:2015 seal, a distinguished certificate that few companies have and that values our quality as a company in the development, marketing and design of microcement and other coatings.
Innovative SME
A merit of which we feel enormously proud and which rewards our commitment to innovation, development and research as manufacturers of microcement, is the recognition that our business and professional career has received as an Innovative SME.
Where yo use microcement: ideal for bathrooms and floors
The smooth cement is a coating that gives us a long list of advantages in any support or medium that is applied. In the case of bathrooms and floors, there are some very specific characteristics of microcement that make it one of the most suitable cement coatings when coating these areas.
In the case of floors, it will provide us with great resistance to both pedestrian traffic, as well as to abrasive wear and scratches and bumps, which will help us to increase its durability, keeping it in perfect condition.
As for bathrooms, microcement is one of the best options thanks to its almost impermeable property, as well as its non-slip character.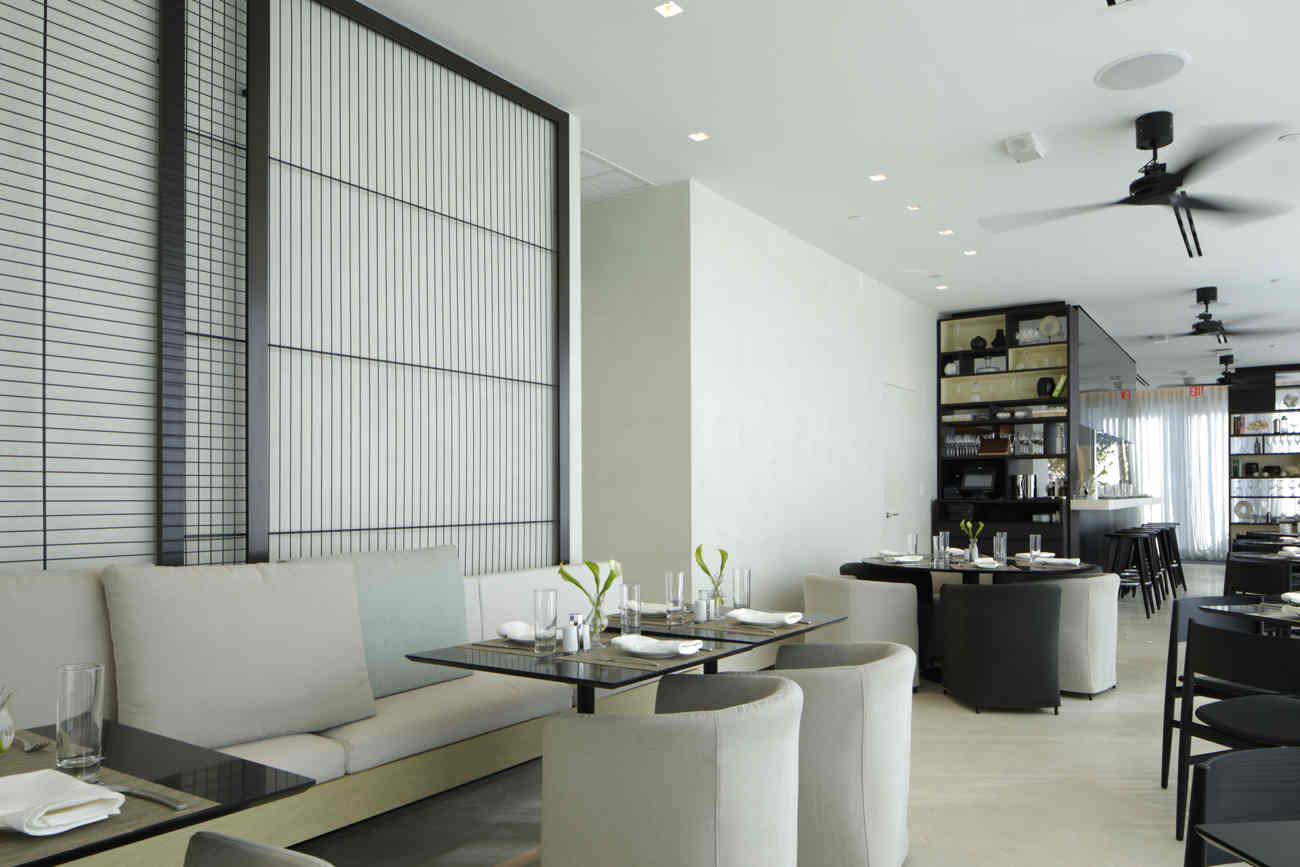 Microcement training courses: we're specialists
One of the secrets to become today one of the leading companies in cement coating is our strong commitment to invest in talent through the development of training courses. These training courses, of a theoretical/practical nature, are aimed at our employees with the premise of having the best team of experts in each project. Professionals who know perfectly the characteristics of each product, as well as different application techniques and who can handle themselves with ease in any of the contexts where the renovation is carried out.
Our training courses are aimed at all professionals who seek to improve their skills with the coating, regardless of whether they are part of Topciment. They will learn new techniques as well as new knowledge and enhance their skills with all kinds of decorative coating.
High quality microcements in Leeds for installers
When it comes to designing and developing a project we tend to create a picture in our head of what we would like the result to look like. Over the years we have learned from experience and listened to your needs and requirements. Today we have a wide range of microcements with very different properties from each other, all with the mission to ensure the satisfaction of the demands that arise and in order to achieve that image conceived.
Microbase, traditional preparation for floors and walls
An excellent microcement that gives us an aesthetic full of textures. It is the most traditional cement-based preparation and can be found in both monocomponent (Evoluttion) and bicomponent (Sttandard ).
A material of enviable resistance, a characteristic that makes it ideal for use on floors and walls. And now available in granulometries: L, XL and XXL.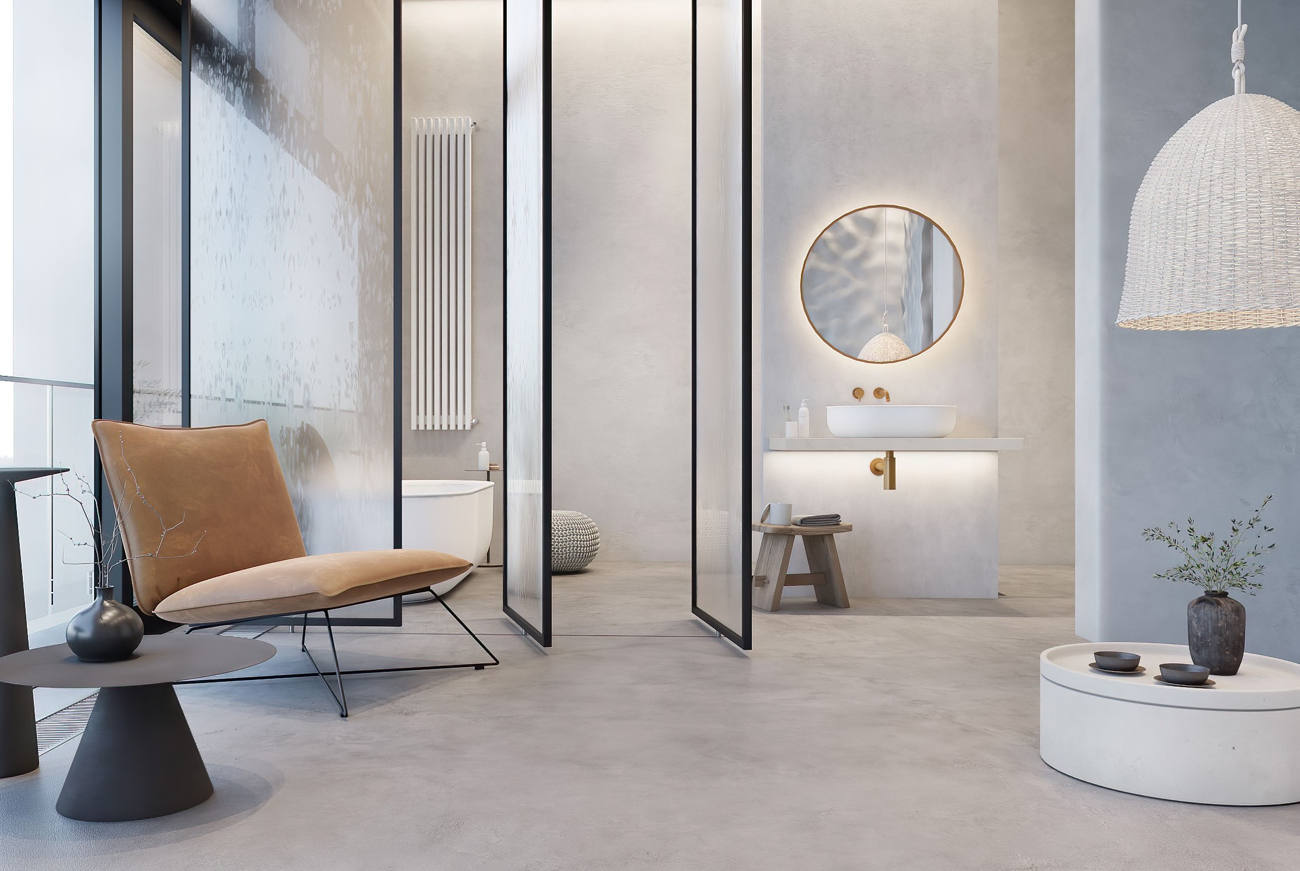 Microfino, an ideal microcement for walls.
Line available in both monocomponent (Evoluttion) and bicomponent (Sttandard), ideal for non-trafficable and vertical surfaces. However, thanks to its mechanical and chemical resistance, it has become an excellent choice for floor coverings as well.
Available in granulometry: XS, S and M.
Microdeck, an ideal microcement for floors
Decorative coating in single-component (Evoluttion) and two-component (Sttandard ). Thanks to its high performance that guarantees a great resistance to pedestrian traffic and abrasion wear, as well as its non-slip character, it is one of the most successful when it comes to coating floors. You can find it in 2 different granulometries: M and L.
Microstone, non-slip micro-cement specialized in outdoor use
Sttandard Microstone is the most appropriate line for outdoor renovations due to its magnificent non-slip finish, to which is added a high resistance to abrasion and aesthetics, noted for resembling natural stone.
Granulometry available in 2 sizes: L and XL.
Atlanttic Aquaciment® the microcement for wet areas
An amazing line of bicomponent microcement specially developed to coat areas with high humidity or areas that are directly in contact with water: bathrooms, showers, swimming pools, kitchens, terraces, etc.
Developed on the basis of an innovative formula, it has enviable characteristics. This coating is completely waterproof and has a non-slip finish, qualities that are enhanced when in contact with water.
Get now your Atlanttic Aquaciment® microcement in 2 granulometries: XXL and XL.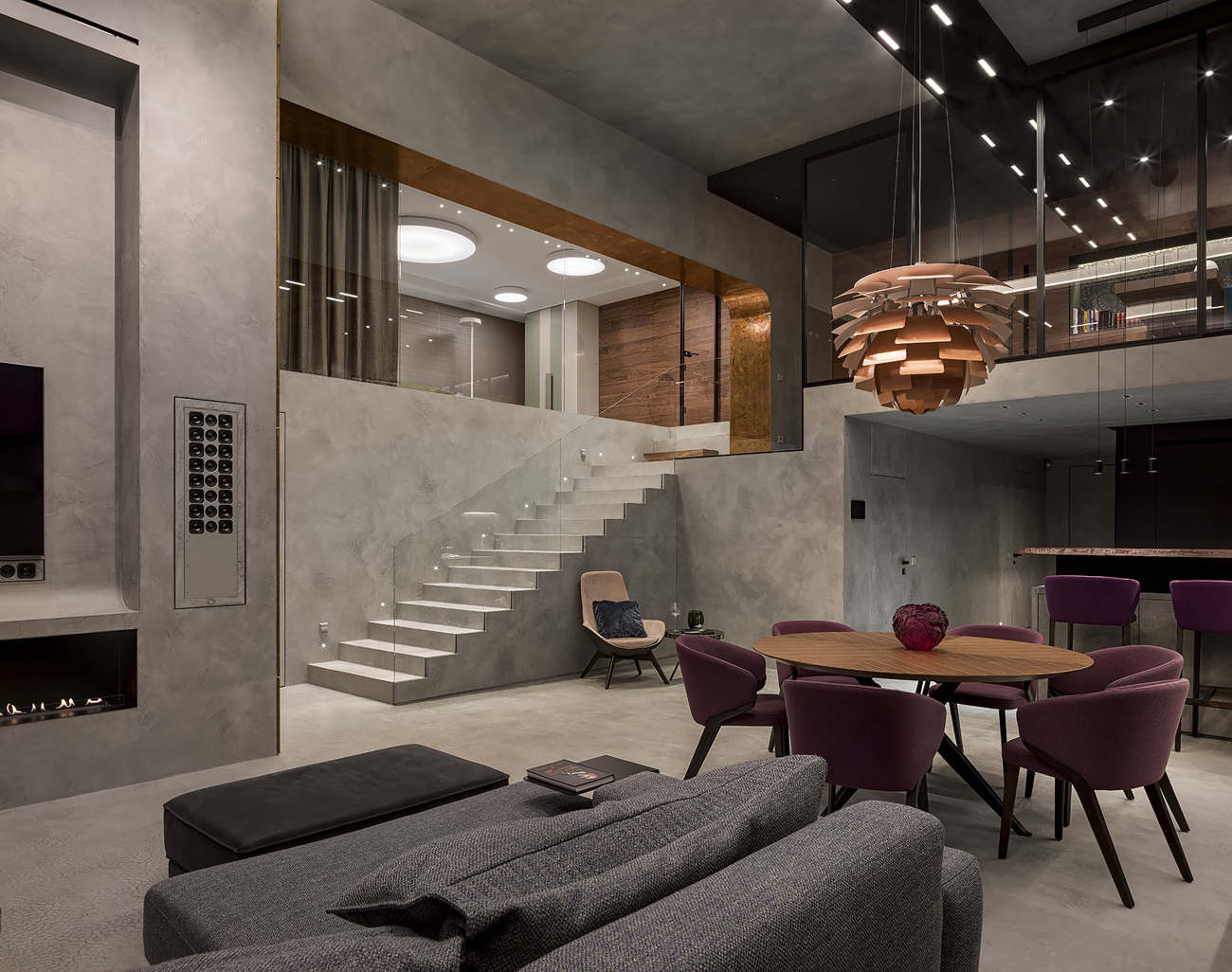 Industtrial, epoxy microcement line, ideal for interiors.
Decorative coating with a continuous aesthetic, especially focused on interior floors and walls. Its composition, based on epoxy resin and aggregate, gives it great hardness and resistance to abrasion and pedestrian traffic.
A very varied line as far as aesthetics is concerned, since it is available in 16 different colors and 4 granulometries: Industtrial XL, Industtrial Base, Industtrial Medium and Industtrial Smooth.
Effecto Quartz, ready-to-use microcement for high decoration.
This coating is made based on a unique formula free of cements that can lead to unexpected shrinkage or cracking. A high quality microcement ideal for use in houses already inhabited due to its easy and quick application, as well as its low thickness and great adherence.
Aesthetically it stands out for providing results of an achieved natural look and available in 16 different colors. It is available in 4 grain sizes: Small Grain, Medium Grain, Big Grain and Super Grain.
Natture, new lime-based taledakt microcement
Our new line of two-component lime-based microcement that will give your spaces an appearance similar to taledakt and fair-faced concrete. A coating with fabulous performance as it guarantees high hardness, as well as chemical and mechanical resistance. Its distinguished aesthetics will give your rooms an elegant and sophisticated look. Find it available in the following sizes: XL, L, M and S.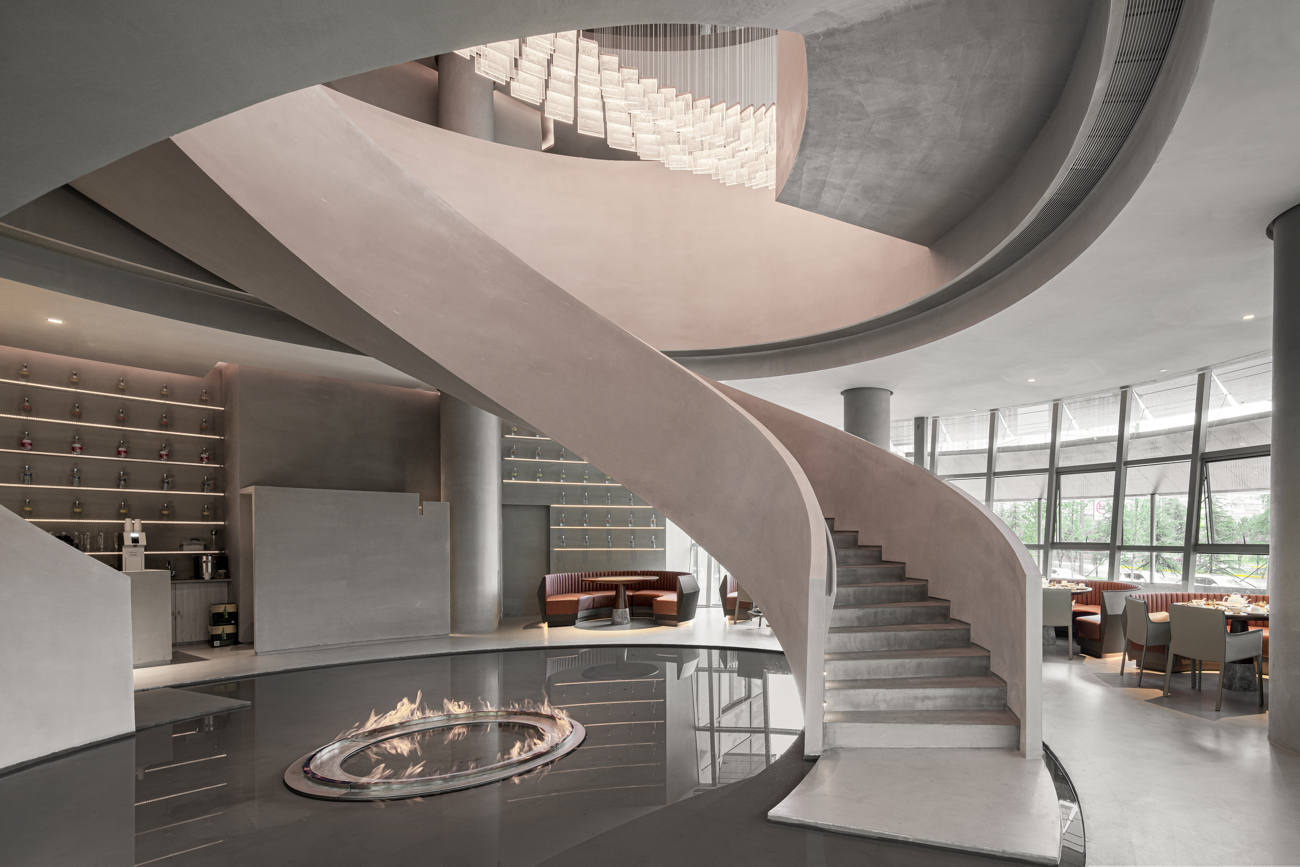 Stamped concrete: an option you'll fall in love with
As a company specialized in decorative solutions, we demand to offer detailed solutions. To this end, we have become experts in the manufacture of different products other than microcement, in order to guarantee a tailor-made response to each project.
A coating that enjoys great popularity among professionals and it is not for less, since its characteristics place it at the height of microcement.
Composed of binder, water, some additives and aggregates, it offers us a material of great hardness and resistance.
It stands out for its versatility, due to its wide variety of designs, which have the capacity to imitate other textures and materials, but preserving the fabulous properties of decorative/printed concrete: wood, tiles, cement, brick, slate, cobblestones, stone, among others.
Masters of paints and glazes too
As a company specialized in decorative solutions, we demand to offer solutions to detail. To this end, we have become experts in the manufacture of different products other than microcement, in order to guarantee a tailored response to each project.
Classic Mettal Paint and Pure Mettal Coating with rust effect
We present the decorative line with metallic effects, with which to obtain results that recreate a sophisticated industrial and elegant atmosphere. Its use is ideal for both outdoor and indoor areas, regardless of the surface or the support, the result will be excellent.
A magic that you can enhance with our rust activator Mettal Activattor, which will allow you to give surfaces a rusty effect for vintage lovers.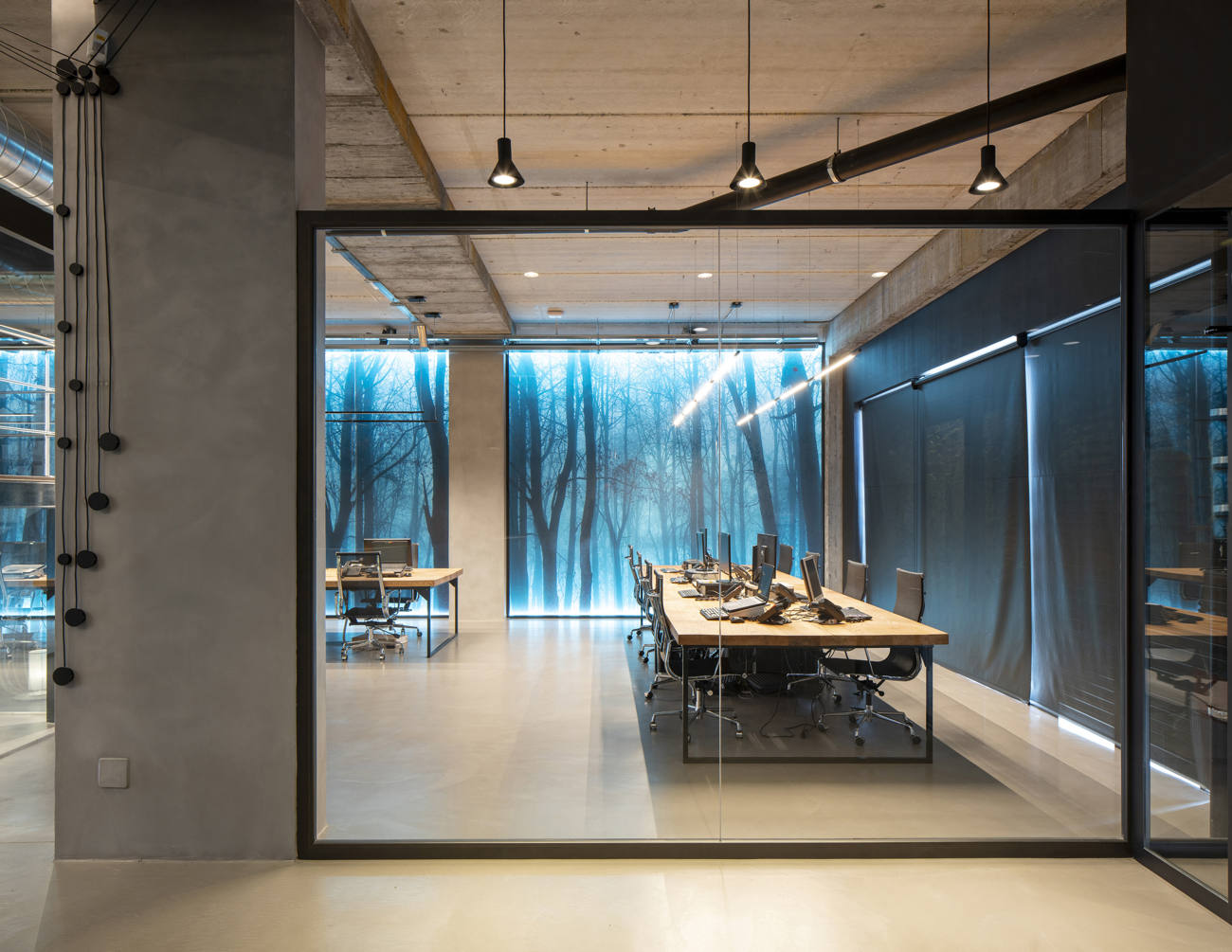 Emottion, the specialized paint for tiles
Give a new life to your tiles with our extraordinary Emottion paint, with which you will achieve high quality results that will remain in perfect condition over time thanks to its high resistance and durability without primer.
Its fast drying, as well as resistance to running water and UV light, make it equally suitable for both exteriors and interiors.
Now available in 10 different colors.
Elitte, metallic glazes line
Just in case you thought you could not innovate more, we present our unique Elitte metallic glazes line, dedicated to decorate all kinds of surfaces, both walkable and non-walkable areas, to which it will provide an amazing metallic (Glace) and glitter (Glitter) effect. With Elitte the combinations are endless.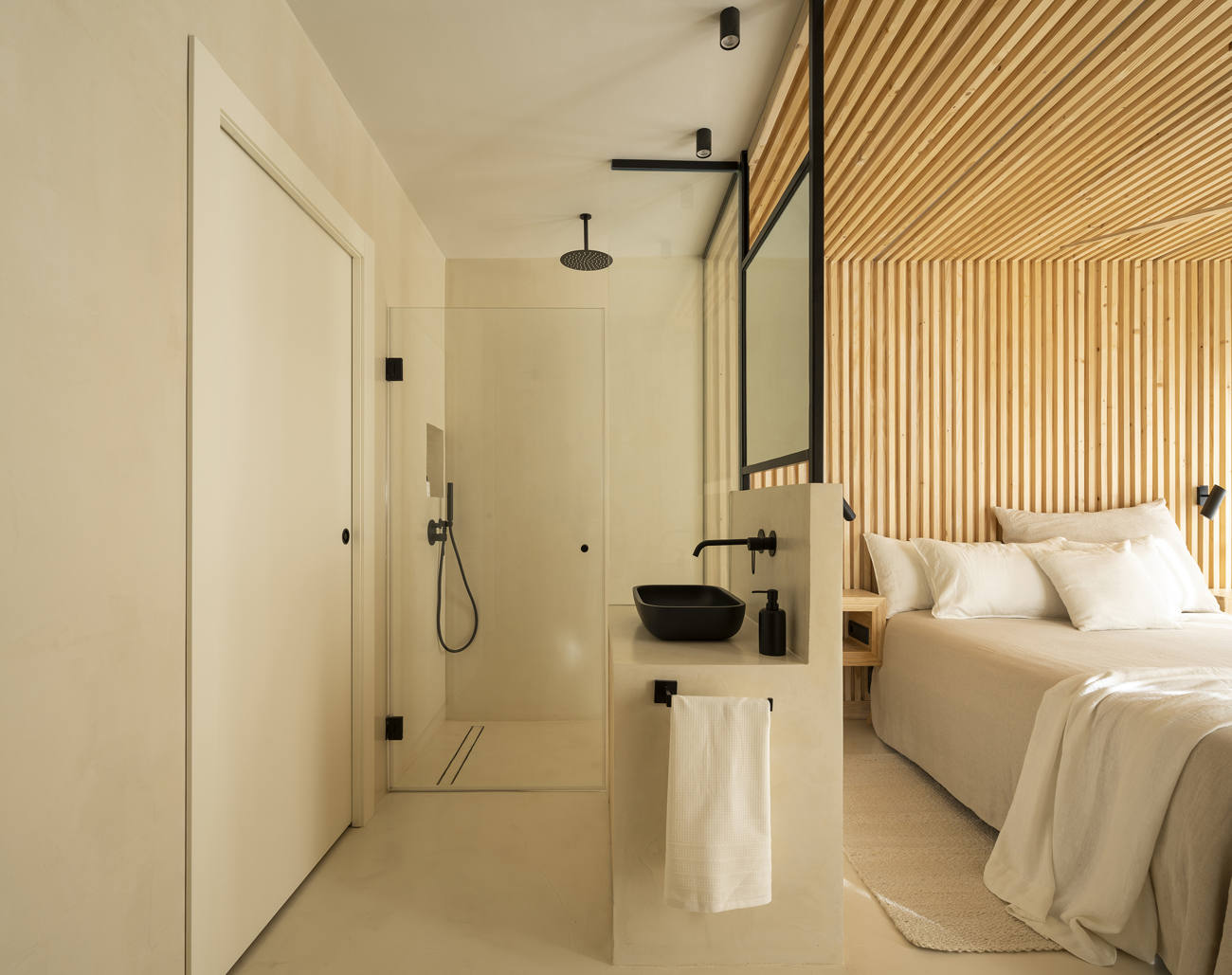 Help us to still growing up the microcement in Leeds
Since our inception in 2005, the growth of Topciment® has been abysmal, evolving exponentially year after year. More and more professionals and companies are choosing to collaborate with us, giving us a wide network of distributors worldwide.
Our goals are ambitious and we will not set the limits for ourselves, for this reason we are now in Leeds, ready to give the best of us as we have been doing so far.
If you are interested in knowing more about how to become our distributor, please fill in the form below and our specialized team will assist you quickly and provide you with all the relevant information.
Tell us about your project
We have already introduced ourselves, now it is time for you to tell us about your project and leave it in the hands of a company that will dedicate body and soul to achieve your dream result.
Fill in the form below and our specialized team will contact you as soon as possible by phone or email, in order to solve all possible doubts and provide you with all the relevant information.