Microcement Leicester - High-quality plaster and cement coatings
At Topciment® we have always worked with one goal in mind, to provide successful decorative solutions for all kinds of spaces in order to achieve maximum customer satisfaction. That is why we have become a company specialized in microcement, working daily in order to guarantee a continuous progress, only in this way we ensure to offer inimitable and high performance products and services.
Our dedication and time invested in continuing to grow has meant that today we have an international presence, through our extensive network of distributors that gives us the opportunity to bring our product to influential cities such as New York, Miami, Vancouver, Sydney, Toronto, part of Asia and most of Europe.
Due to the influence we have gained and our potential as a manufacturer of decorative coatings, we have become one of the most recognized companies worldwide. Our goal? To revolutionize the decorative and construction industry with a unique product. That's why we bring our microcement to Leicester, with the ultimate aim of elevating the wallcovering industry in a fusion that combines the quality assurance of a Spanish product with the fine and elegant English style.
As in life itself, gaining people's trust is no easy task. Faced with a market with such high competition, the supply of microcement is incredible, however, few have a microcement like ours, which has been recognized by the ISO 9001:2015 quality certificate, valuing its high level and our professionalism as designers, manufacturers and sellers. Guaranteeing a successful product like ours is how we get them to bet on us from the beginning.
Our merits are increasingly recognized in the decorative and construction sector, this has led to an exponential increase in the diversity of profiles that request our services to respond to their projects. From architects to interior designers, construction companies, designers and individuals.
From our team of professionals in the laboratory, to each of the applicators in an installation, are highly qualified experts who ensure that everything works as a gear, thus providing outstanding results. To all this we add our high investment in staying at the forefront of technology, a fact that has granted us to be valued as an Innovative SME.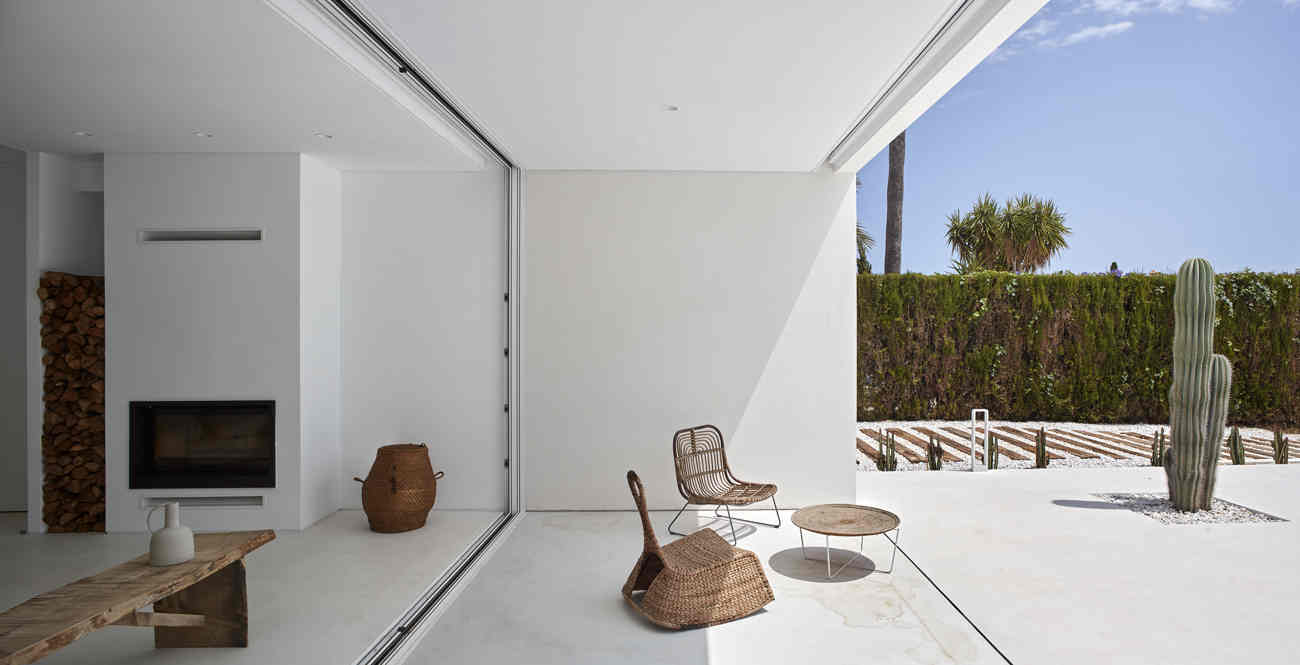 Renovating with microcement, everything is better
The decoration and construction sector is celebrating because microcement is becoming more and more popular. We have found a material that can cope with any situation and that has made professionals take it more into account and appreciate it.
Microcement is a decorative coating with a minimum thickness of 2/3 mm, which due to its light weight and high adherence is adaptable to all types of materials: plasterboard, plaster, terrazzo, marble and ceramic tiles, metal, stone, etc; and surfaces: floors, walls, ceilings, stairs, furniture, balconies, interiors and exteriors, etc. As we have said, it has a minimum weight, a feature that means that its load does not affect the structure to which it is applied.
But do you know what one of its most distinctive features is? Installation without renovation. Just like that. Its primer is so effective that it manages to adhere directly to the original support, avoiding the accumulation and, therefore, the formation of debris. The installation is faster, simpler and more effective, although it is very easy compared to other materials, it is always recommended that it is done by a professional who knows how to get the full potential and capabilities of the product.
This cement coating is the ideal choice when it comes to the renovation of spaces, as it is able to provide effective solutions to any environment through a decorative coating of high performance. Some examples of where it can be installed are: restaurants, swimming pools, garden nurseries, hotels, industrial complexes, residential areas, homes, leisure stores, etc. Of course, it would be easier to start by saying which environments are not compatible, we would spend less time mentioning them.
Topciment® quality: microcement professionals in Leicester
We work to achieve excellence in each of our products and services in order to give our customers the best we have. We are fortunate, why? Because of one word, passion, which drives us to keep progressing constantly, an aspect without which such a level of quality would not be possible. This dedication and enthusiasm we want to share with you, trusting us to be your microcement company in Leicester.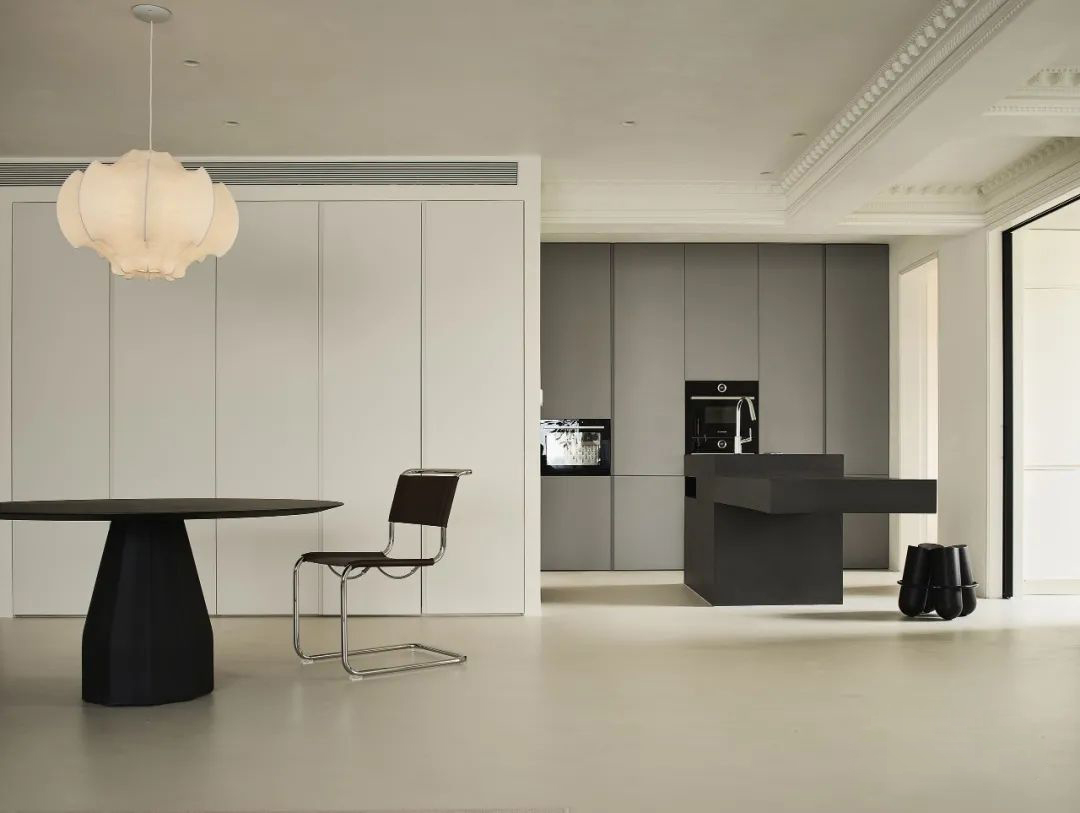 Advanced technical advice
We give you free technical advice 365 days a year. Our highly qualified microcement experts will solve any technical questions you may have about our systems, as well as advise you on everything you need. Our sales technicians are highly trained and will be responsible for assisting you with any problems related to product selection, application, service and maintenance.
ISO 9001 Quality
The quality we offer has been proven by facts, not words. Our products are CE marked and ISO 9001:2015 certified, a seal that distinguishes us as a specialized manufacturer. It is the competent bodies that have decided to make this choice, as we undergo appropriate periodic quality controls and demonstrate our value as microcement experts, both in terms of design, development and marketing.
Named as an Innovative SME
Time teaches us, but it is not entirely responsible for our progress. From the beginning, we knew that the best way to ensure continued growth was to invest in better technologies and improve the work of our experts. The combination of all the elements makes the gears run smoothly and represents the company's maximum performance. A fact that has earned us the title of innovative SME, highlighting our solid commercial and professional experience.
All in one: smooth finishes, waterproofing and much more with microcement
Here we will show you why this coating has become so popular in recent years. Its advantages and the finishes it offers are responsible for its high demand as it allows you to get the most out of all spaces and rooms.
Installation without renovation
We have already mentioned the incredible adhesion offered by microcement. This property gives it the ability to adapt to any support, surface or material, making it possible to carry it out without renovations or generating debris.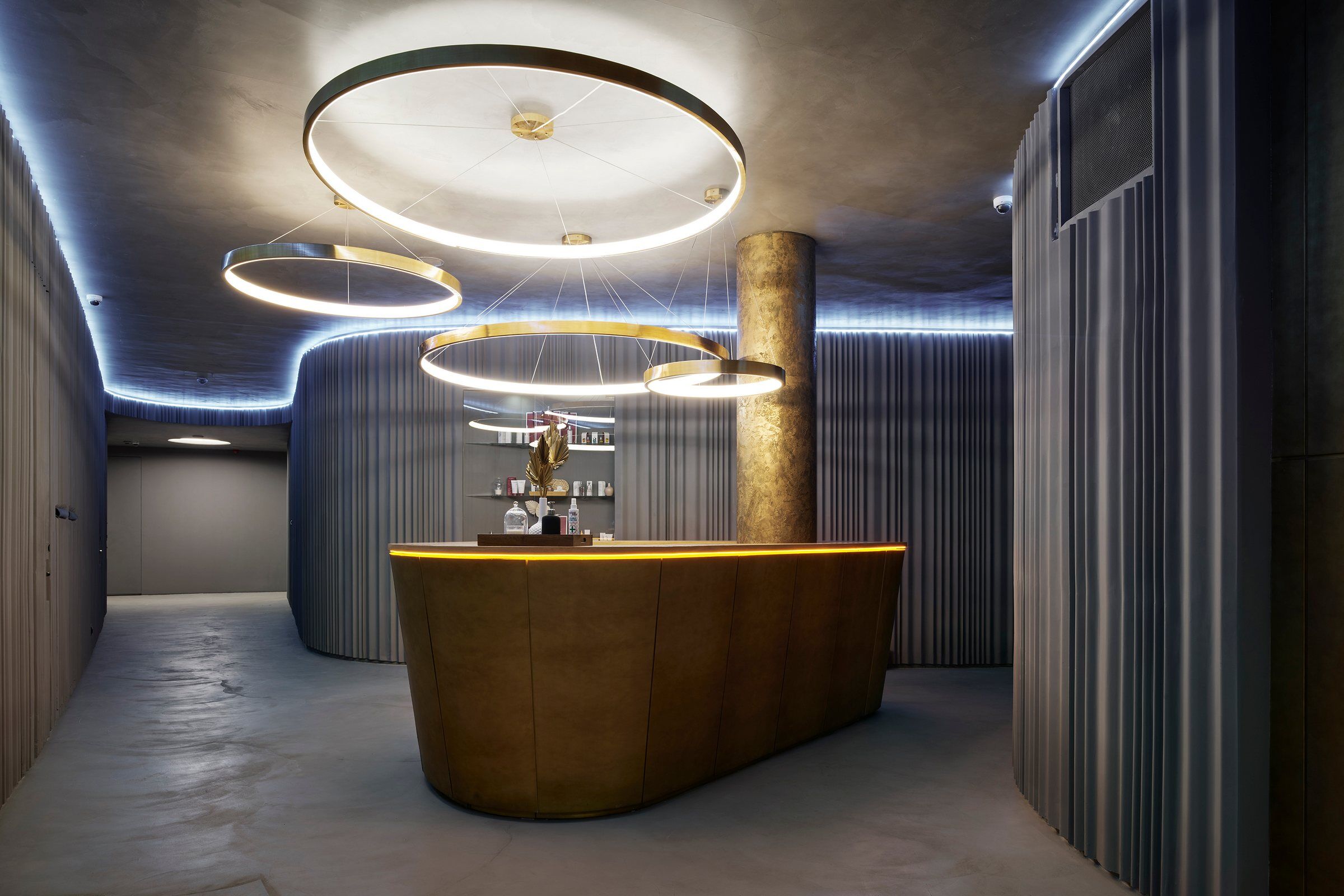 Singular resistance of great capacity
A coating that can be used in any type of environment due to its reliability, as well as its amazing durability. It stands out for its great resistance to wear and tear due to pedestrian traffic, abrasion, temperature changes, UV rays, impacts and scratches.
Non-slip safe areas
With microcement we have the ability to create safer environments thanks to its splendid anti-slip finish, an ideal property when it comes to places where any type of fall could be catastrophic: hospitals, industries, kitchens, bathrooms...
The spaces to your liking
We offer highly customized results through our wide variety of types of microcements, through which we can obtain different properties such as shapes, textures, sizes, colors, designs and much more.
Exclusive smooth seamless finish
Microcement is a continuous coating which has the great capacity to provide seamless surfaces. This quality elevates the decorative level by creating truly elegant and sophisticated spaces. In addition, it benefits in equal parts to greater hygiene by avoiding the accumulation of dust in its grooves and facilitating cleaning.
Almost impermeable in nature
Innately it already presents a surprising resistance to humidity, but in addition, if varnishes or sealants are applied, we will achieve that this even reaches almost impermeability.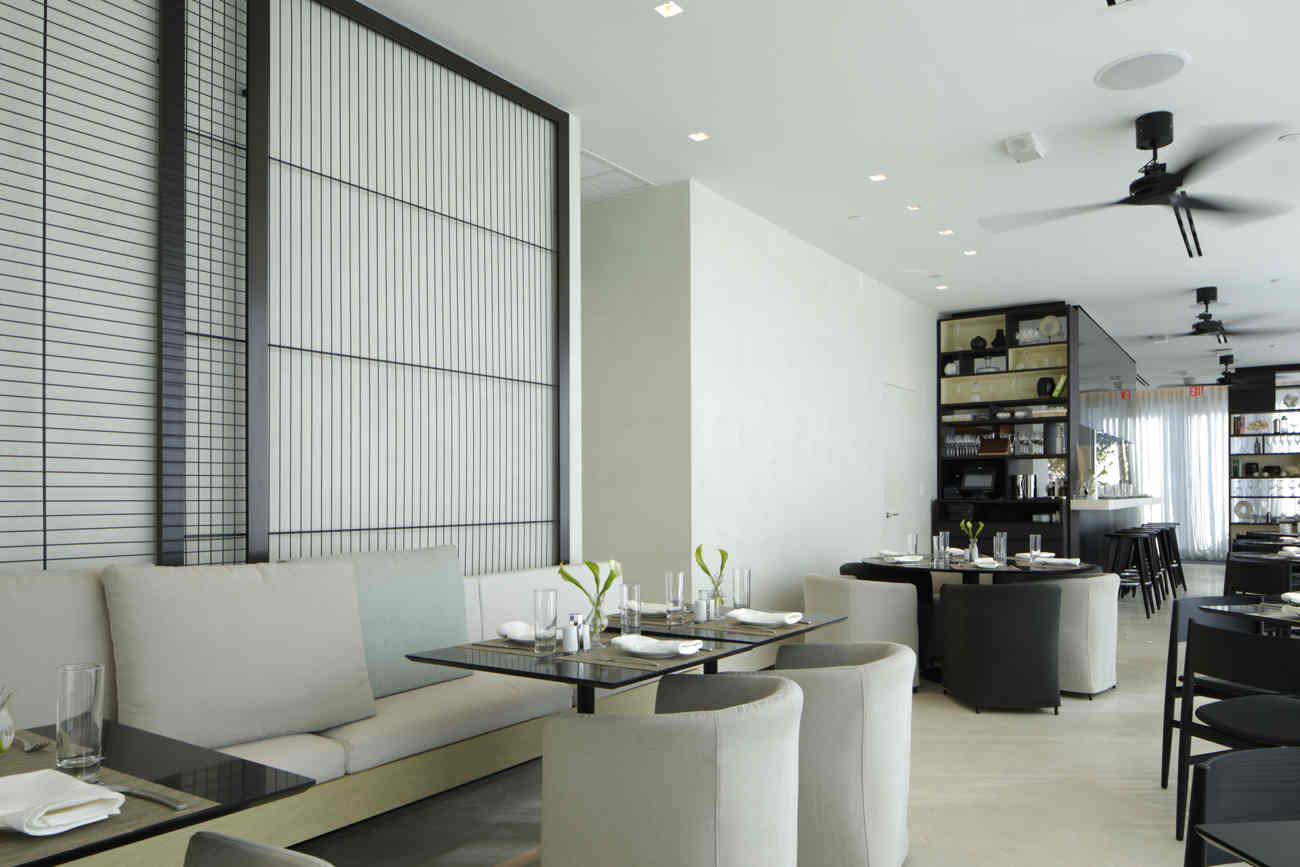 Experienced trainers in the application of microcement
We transfer our knowledge through various channels and one of them is through the training of microcement applicators. Our experienced teachers offer personalized teaching according to the level of the individual, from beginners to experts, and ensuring the learning of novel techniques and indispensable knowledge.
Want to be the next certified Topciment® microcement applicator in Leicester? Fill in the form below and one of our professionals will provide you with all the relevant information.
Looking for quality? You've got it, with our microcement in Leicester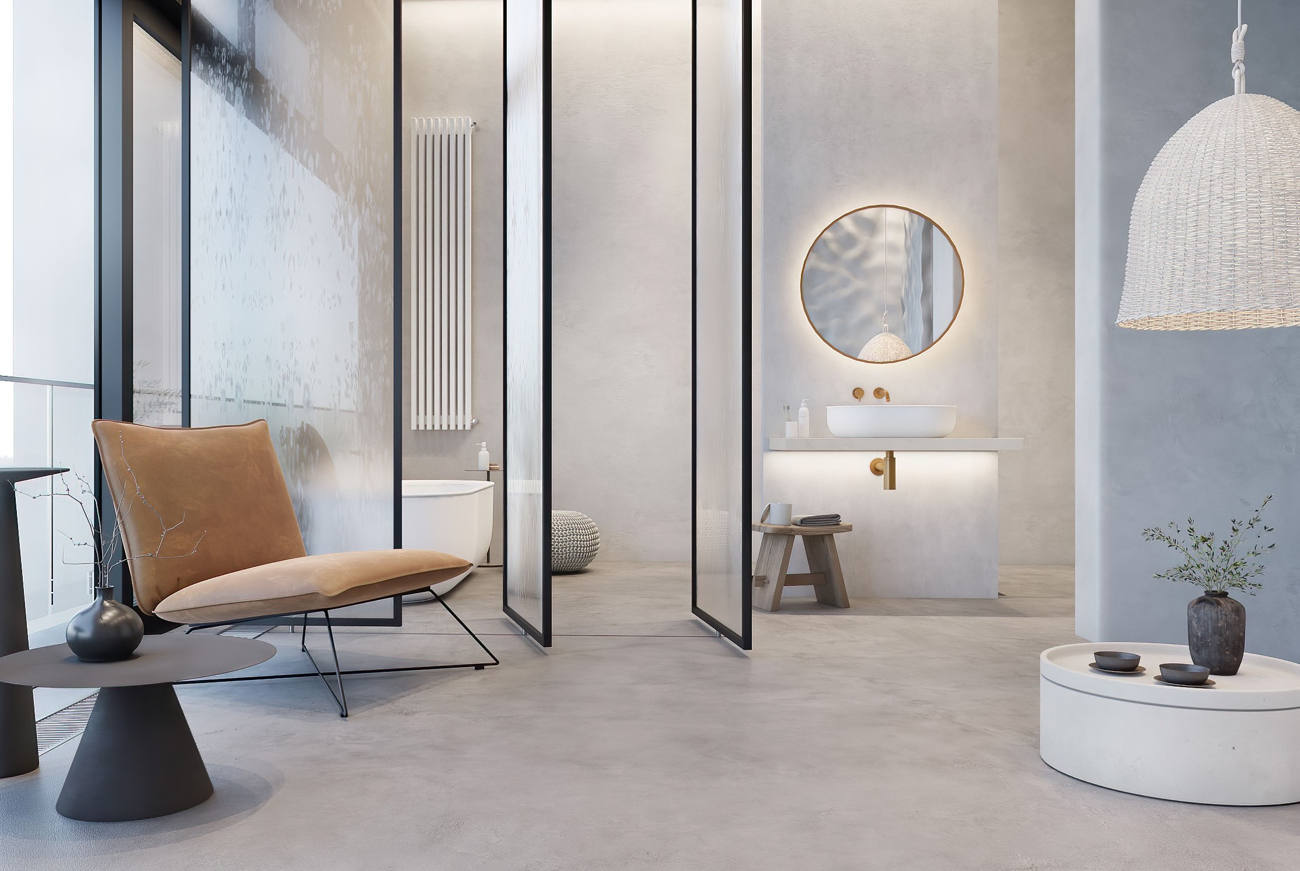 When you are committed to finding results that match the tastes of each client, you are in turn promoting maximum customisation of the results, which will considerably increase satisfaction. We understand the importance of providing the right response to the most pressing requirements, which is why we have created a rich and diverse range of microcements that allow us to guarantee the success of both our professionals and our clients.
Microbase, high-strength base microcement
With our line of preparation microcements, Microbase, you will obtain more durable surfaces. The product is available as a single-component (Evoluttion) and two-component (Sttandard ). Some experts also use it as a finishing coat to achieve a wonderful rustic effect. Different grain sizes in L, XL and XXL.
Microfino, finishing microcement for walls
Our line of finishing microcement created for use on walls. A product that can be found in one-component (Evoluttion) and two-component (Sttandard). Thanks to its mechanical and chemical resistance, experts have extended its use on floors, creating fantastic environments full of subtlety and elegance. Microcement is available in XS, S and M grain sizes.
Microdeck. microcement floor finish
Microdeck is our finishing coating for walls. Microcement is available in single component (Evoluttion) and bi-component (Sttandard ). It is defined by its characteristics in terms of resistance to abrasion, pedestrian traffic and its non-slip nature. Microcement with granulometry in M and L.
Microstone, outdoor decorative microcement
The most suitable microcement for those looking to decorate an outdoor area such as terraces or gardens. Thanks to its resistance to abrasion and anti-slip finish, it offers quality and comfort. As well as its aesthetics is designed for this type of environment, with an appearance similar to natural stone. Product available in granulometries L and XL.
Atlanttic Aquaciment®, the microcement created for humid areas.
The exclusive line of microcement specialised for areas with water or high humidity. Atlanttic Aquaciment® is made from a formula that makes it waterproof and anti-slip, two properties that are enhanced when it comes into contact with water.
A coating with great aesthetic potential, which generates distinguished spaces with infinite surfaces. Granulometry available in XL and XXL.
Industtrial, epoxy microcement for interior floors
Industtrial, our microcement made from epoxy resin and aggregates. It has been created for indoor floor coverings due to its strong resistance to traffic and abrasion, as well as withstanding high intensity pressures.
Product of great decorative variety with up to 16 different colours and 4 types of granulometries: Industtrial XL, Industtrial Base, Industtrial Medium and Industtrial Fine.
Quartz effect, microcement ready to use without building work
The Efectto Quartz microcement line, a ready-to-use coating free of cements that can cause cracks or shrinkage in the material, has made a stellar appearance. It simplifies installation work and avoids the generation of debris.
Natture, eco-friendly microcement tadelakt
We present Natture, our most innovative and eco-friendly microcement line, made with a lime base. This cladding aesthetically imitates the famous Marrakech technique, the tadelakt, but in this case, we reinvented it in order to provide a more efficient product with better chemical and mechanical resistance. Microcement with grain sizes S, M, L and XL.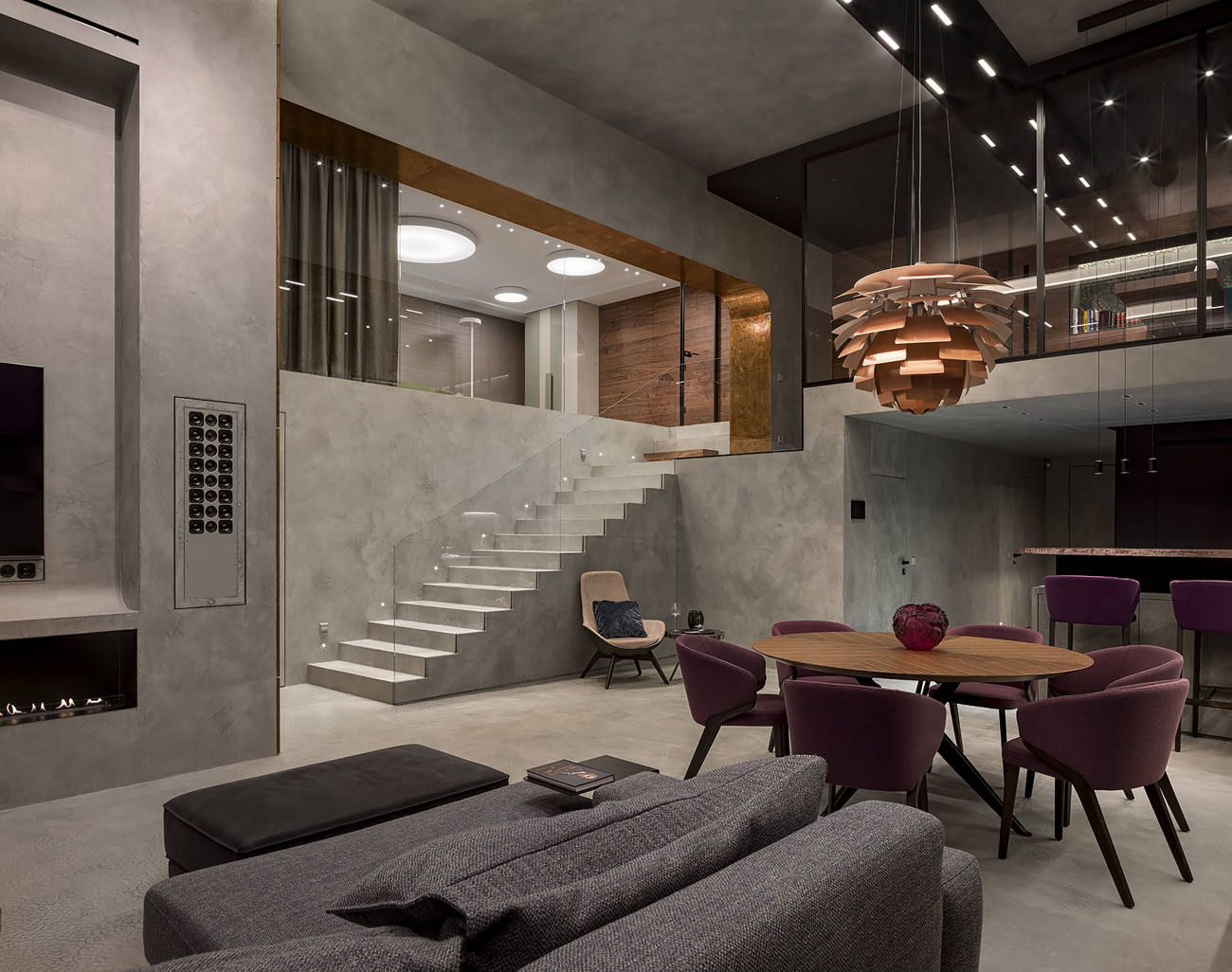 Winning bet: Install microcement on floors and walls.
At Topciment® we are specialists in the development of products to create customised surfaces. We achieve solutions with aesthetic and functional properties that, when carried out by our team of highly qualified professionals, will become a fundamental material for any space, whether residential, family or professional.
Thus, kitchens, staircases in art galleries, bathrooms, factories, attics, bedrooms, walls, floors, museums, hotels, commercial offices, garages, etc. They can change their appearance with our microcement systems for exteriors and interiors. We create environments where strength and beauty come together, creating resistant surfaces with a distinguished character to suit the tastes of each client.
Design walls with microcement
This is a type of surface that offers us the perfect showcase for the properties of microcement as well as its high decorative potential. Due to their elevation, these areas motivate us to make a clear visual connection where custom finishes can be seen at a glance.
Durable cladding floors
It is necessary that they have elementary resistances when it comes to walkable surfaces, in this way, we will avoid that in the future irregularities such as fissures or different cracks may appear, due to the high pedestrian or vehicle traffic. Microcement is capable of providing these qualities and many more, thus, the pavement will gain in strength and durability, keeping the coated surfaces in perfect condition.
Without losing its potential in terms of resistance, its decorative talent is far superior to that of other coverings, giving rise to exclusive artistic finishes with different shapes, colours and textures, and of a quality that is maintained over time in optimum conditions.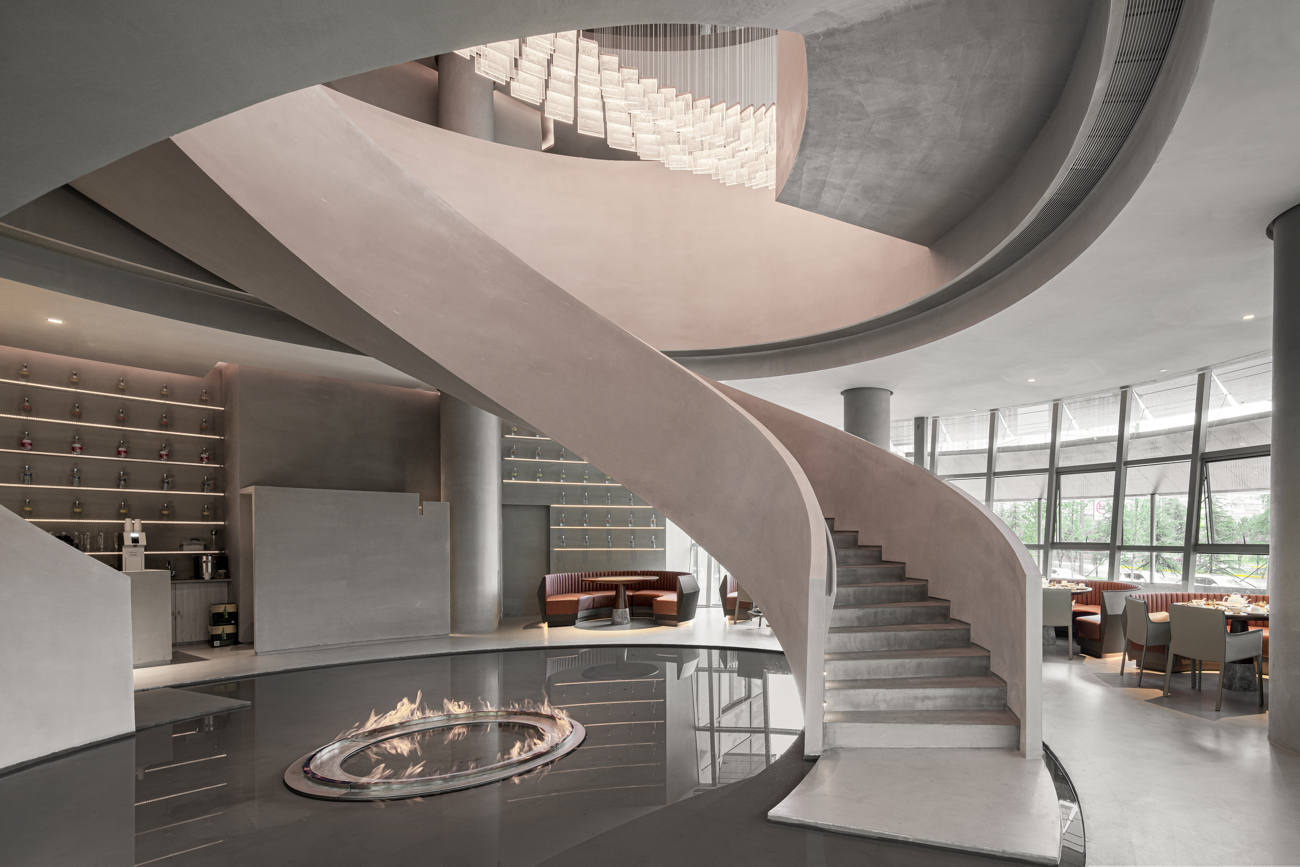 The best products for the highest demands: printed concrete, paints and glazes
Our catalog does not stop at the microcement level only, it is true that we are experts in this coating, but we also provide high performance decorative solutions and to achieve this, the best way is to ensure a wide range of products in which we are also experts in manufacturing.
Printed Concrete for Decorative Variety
Printed concrete is one of the most demanded construction and decoration materials, and this is confirmed by the experts. It is a material with high hardness and resistance that ensures a beautiful and flexible finish.
The product is based on binder, water, aggregates and some additives. Its characteristics highlight its great versatility to ensure aesthetic finishes imitating other types of material such as: wood, cement, gravel, brick, slate, tiles, among many other materials.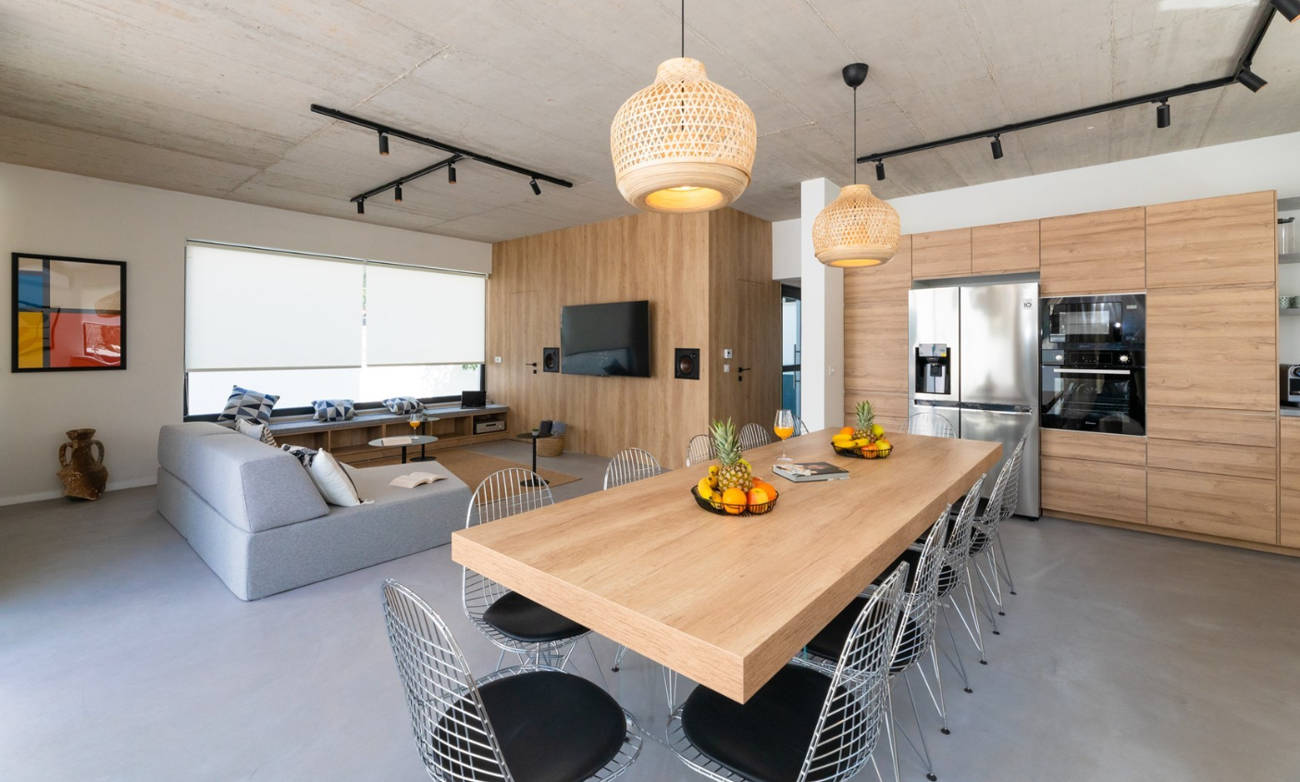 Elitte, the unique line of metallic glazes
We present our range of metallic glazes, Elitte, where creativity is at the heart and decoration. A unique material to create a space with a different tone to anything seen before. It can be used on both walkable and non-walkable surfaces. It makes the result reflect a beautiful metallic effect (Glaze) or shiny (Glitter).
Emottion, fast-drying, high-performance paint
Emottion, our exclusive line of paint for tiles, stands out for its highly decorative finishes. It does not require the use of a primer in its application. This product is resistant to abrasion, scratches, water and UV rays. All these characteristics make it an ideal product for the decoration of interior and exterior spaces.
Although it was designed as a tile coating, its application has also been extended to: metal, plaster, wood, stucco, microcement, concrete, etc. An easy to use and fast drying product that you can find in up to 10 different colors.
Classic Mettal and Pure Mettal: range of Mettal effect finishes
Choose to decorate your spaces in Mettal with our Classic Mettal metallic paint and Pure Mettal coating. Products that offer innovative metallic effects, to create environments with an exclusive look. The decoration products can be applied in interiors and exteriors, creating an attractive and elegant environment.
For fans of vintage style, you can also apply our Mettal Activator product on surfaces, a rust activator that will allow you to recreate environments in a wonderful industrial style.
Let's raise the bar for microcement in Leicester, will you join us?
For more than 17 years we have been dedicated to the development, design and marketing of microcement and other decorative coatings, targeting specialized companies or professionals seeking to achieve high performance results through their confidence in us.
We have earned a reputation as one of the leading microcement companies worldwide through continuous effort and experience. In addition to all this, there are those who bet on us by becoming Topciment® distributors.
By collaborating with us, the opportunities and advantages are extended, obtaining tools that allow the professional advancement of the company such as: advertising material, transport aids, training, communication support, etc.
Would you like to become one of our microcement sales points in Leicester? Fill in the form and our experts will provide you with all the information about requirements and doubts about it.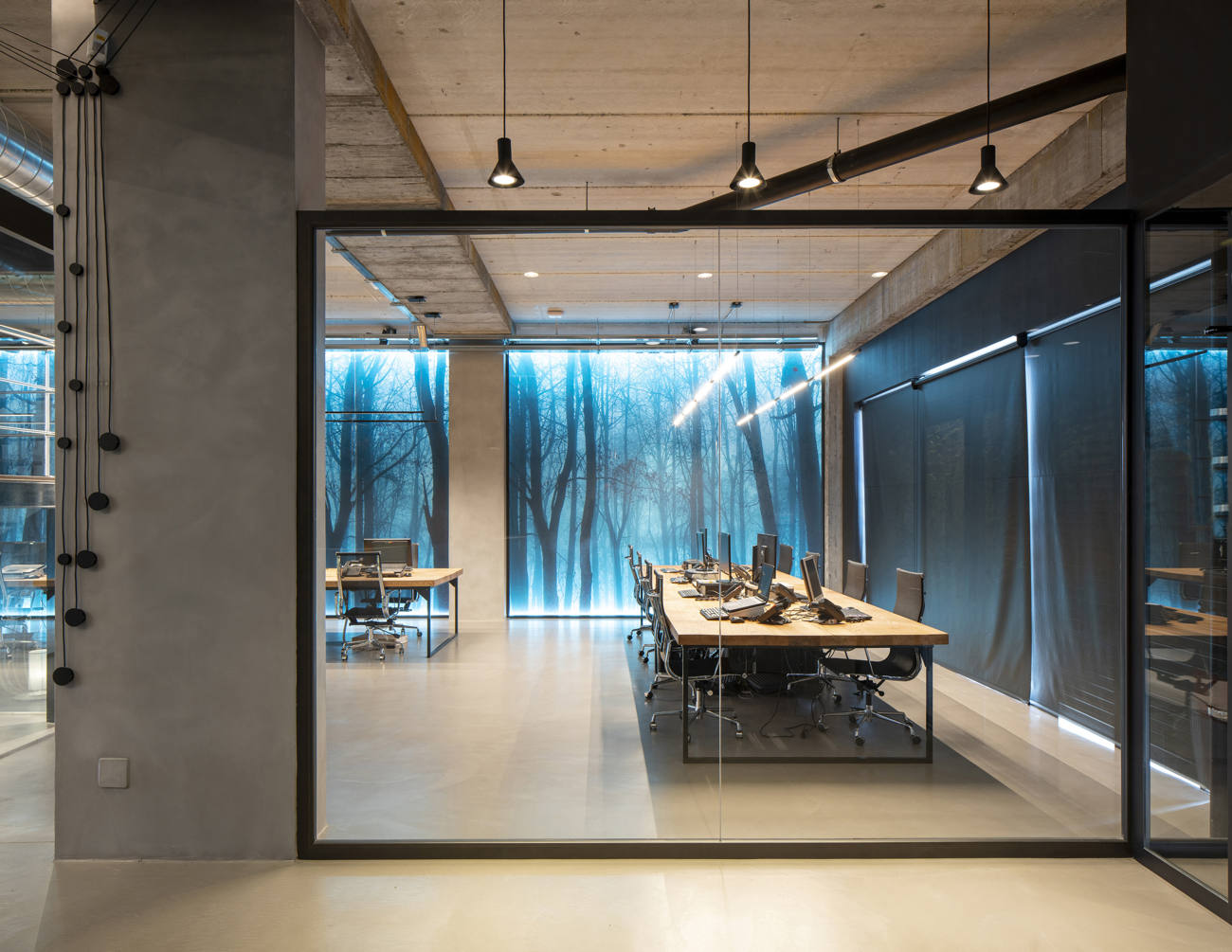 Creativity at its best with our bespoke microcement colours
One of the most optimal ways to achieve customer satisfaction is through the high level of customization offered by our products. In this case, we have a wide and varied range of colors, all of excellent quality, through which you can give the style you prefer to your rooms. Our catalog has more than 30 shades of microcement with which we have the freedom to create fantastic and unique designs.
However, we are aware that sometimes our tastes may not be reflected 100%, to solve this, we have created an elaborate system of pigmentation through which to capture your desired color to measure. Because if Topciment® stands for something, it is not giving up, working hard to achieve the most efficient results.
We give shape to your desires, talk to us
There are moments in life when you feel that your intuition asks you to take the step, you must listen to it. Now that we have introduced ourselves, we want you to tell us about your goals and plans for your decorative project. We want to be the company that helps you to reach the final success.
Contact us so we can discuss in more depth your wishes and everything we can do to achieve your maximum satisfaction.