Microcement in London - Producers, suppliers and certified courses
Microcement is a continuous coating of vital importance in large decoration projects. A prominence that it has been acquiring over the years due to its versatility of application as well as the resistance and functionality that this distinctive material offers in the long term.
At Topciment® we have been specialising in the field of low thickness flooring and wall coverings for almost 20 years. Since 2005 we have not ceased to innovate in terms of decorative solutions, significantly expanding the range of options from which the customer can choose.
A tradition that has led us to become the undisputed leaders not only of microcement in London, but also international level, where we have distributors throughout France, Germany, Canada... A vast trajectory in which we have earned the trust of our customers for the quality of the products we manufacture, but also for the technical service we put at their disposal.
A journey that would not have been possible without them and that has led us to expand internationally in more than 60 countries, registering the Topciment® brand in Europe, China and the United States. A trust placed in us that confirms that we say what we do and do what we say. Our products have the CE marking, microcements and other decorative coatings whose quality is more than demonstrated with the ISO 9001:2015 certificate.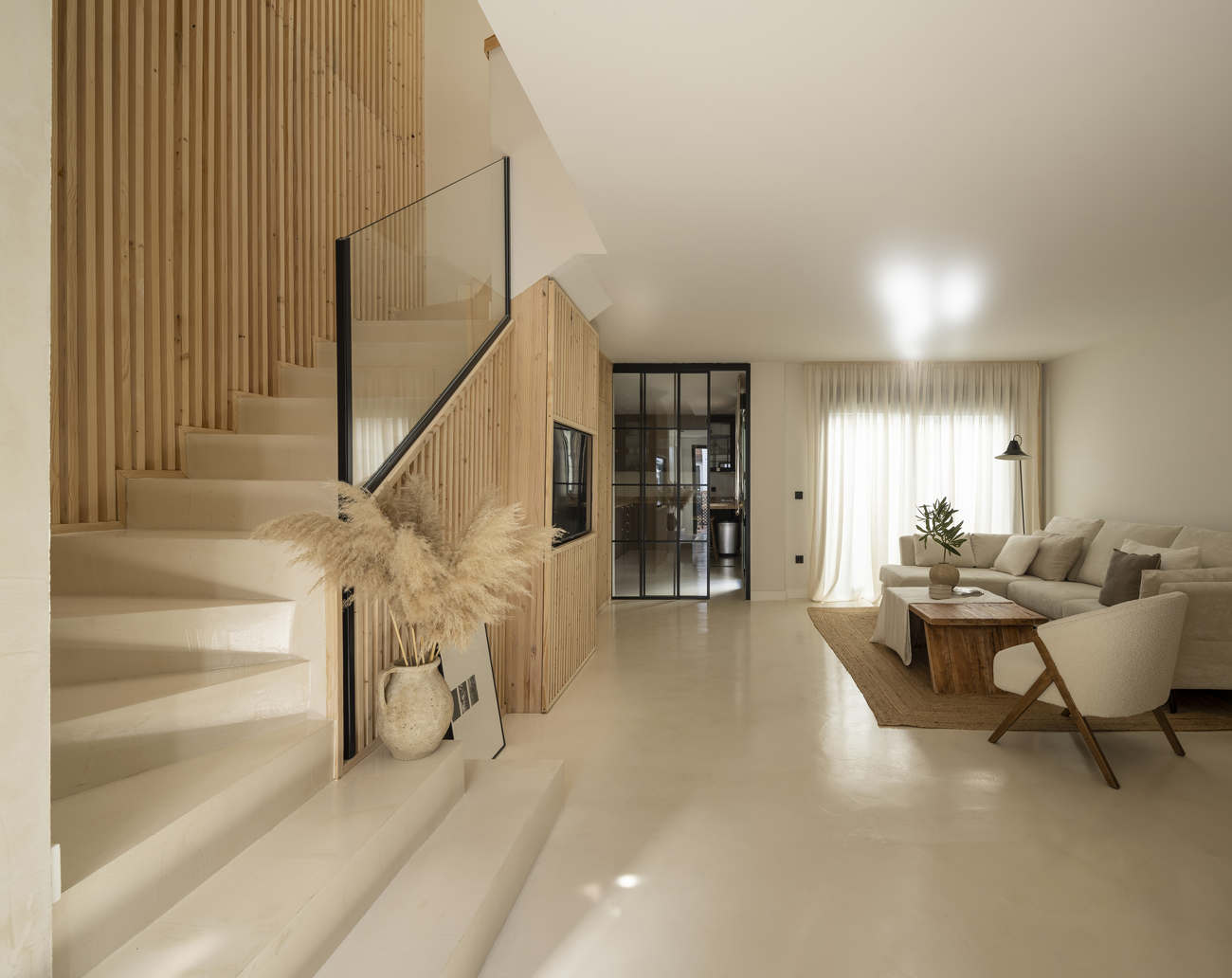 Microcement, an exceptional decorative continuous coating
Microcement is a coating that stands out for its handmade application, its thickness of barely three millimetres, the fact that it does not require joints and its rapid renovation of spaces.
Low-thickness decorative continuous cladding is created with practically no impact on the structural load of the substrate. But its great added value lies in its installation without building work or rubble, being laid directly on the material without having to remove it.
Continuity in design and speed of application
As mentioned above, microcement allows a room to be visually unified quickly. Distinctions and elements of rupture disappear, as a single wall or floor covering is formed.
An advantage that brings light and spaciousness, not to mention the considerable savings in the execution of any self-respecting project, as it is not limited to the use of machinery and the more than tedious clearing of rubble that other materials require. The rooms remain habitable at all times.
A great capacity for adaptation: completely customisable
To speak of microcement is to speak of versatility. It is a highly versatile decorative continuous coating that adapts perfectly to any context in a way that few other materials do. None like this covering.
With microcement you can emulate any decorative style with which you want to impregnate the room: rustic, Nordic, minimalist, vintage and many more. A perfectly compatible product for walls and floors, and even furniture and swimming pools, so it can be applied both indoors and outdoors. But also, and this is one of its most outstanding singularities, it can be laid on a wide range of materials: marble, granite, terrazzo, ceramic, concrete, tiles, etc., without the need for building work.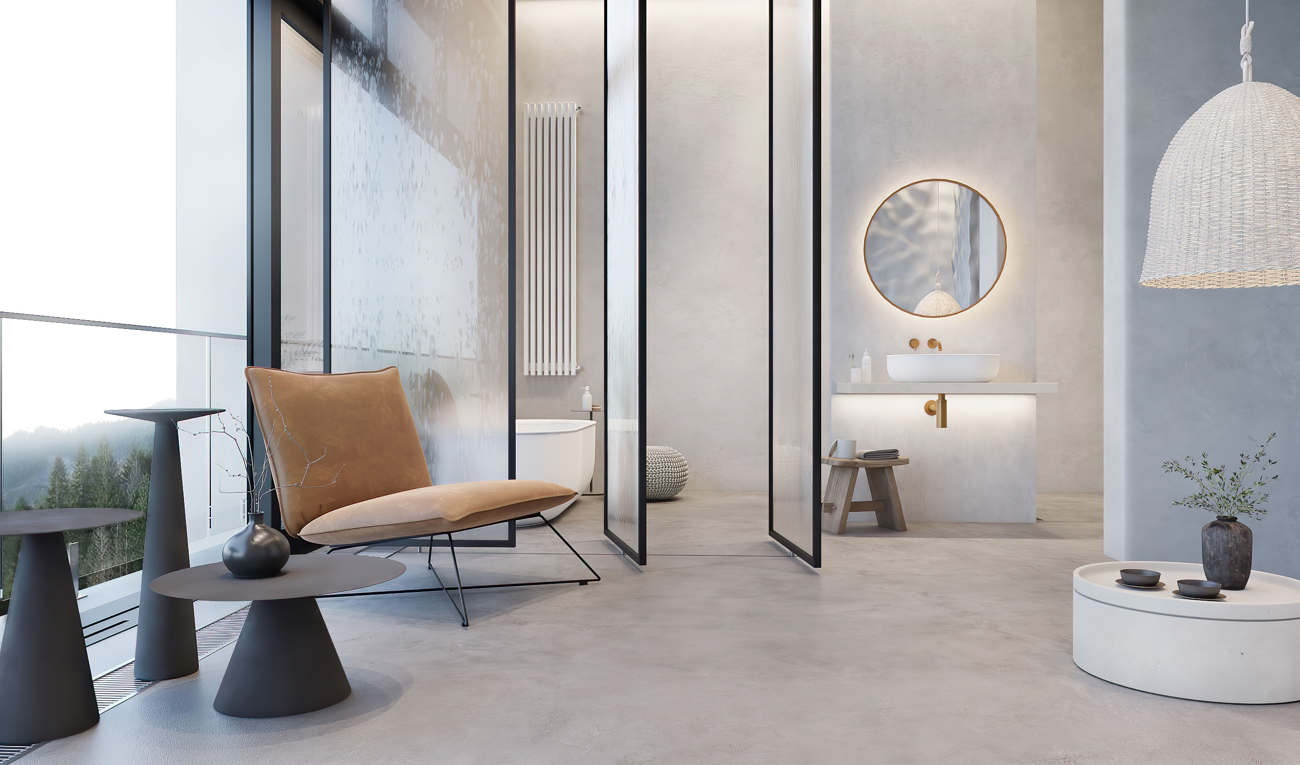 No fissures or cracks
The hypothetical cracking and appearance of cracks in microcement flooring is one of the supposed problems that concern users when choosing this material. If the substrate is consolidated, a quality microcement is applied and the minimum care and maintenance tasks are carried out (which are practically scarce), these are just hypotheses and assumptions.
At Topciment® we guarantee that our microcements in London will neither crack nor fissure, as long as they are applied meticulously and all our instructions and suggestions are followed.
Resistant, but really tough
The microcements we manufacture have very good chemical and mechanical resistance, the most important being their tolerance to abrasive wear, traffic and impact, running water and ambient humidity, cleaners and UV light, among many others. Coatings that can create anti-slip and waterproof finishes.
Money Saving
Its application without building work considerably reduces not only the execution time of the microcement floor, but also the labour costs. Attractive, resistant and very durable coverings are created with low maintenance and for less money than other materials.
Topciment: your reliable microcement company in London
We would love to be your trusted company of microcement in London. We want to help you realise the projects you have in mind, whatever they may be.
Are you looking to refurbish your home or premises? Contact us. Are you in the construction industry and would like to expand your product range? Contact us. Are you an applicator and would like to learn how to apply a new microcement? Contact us.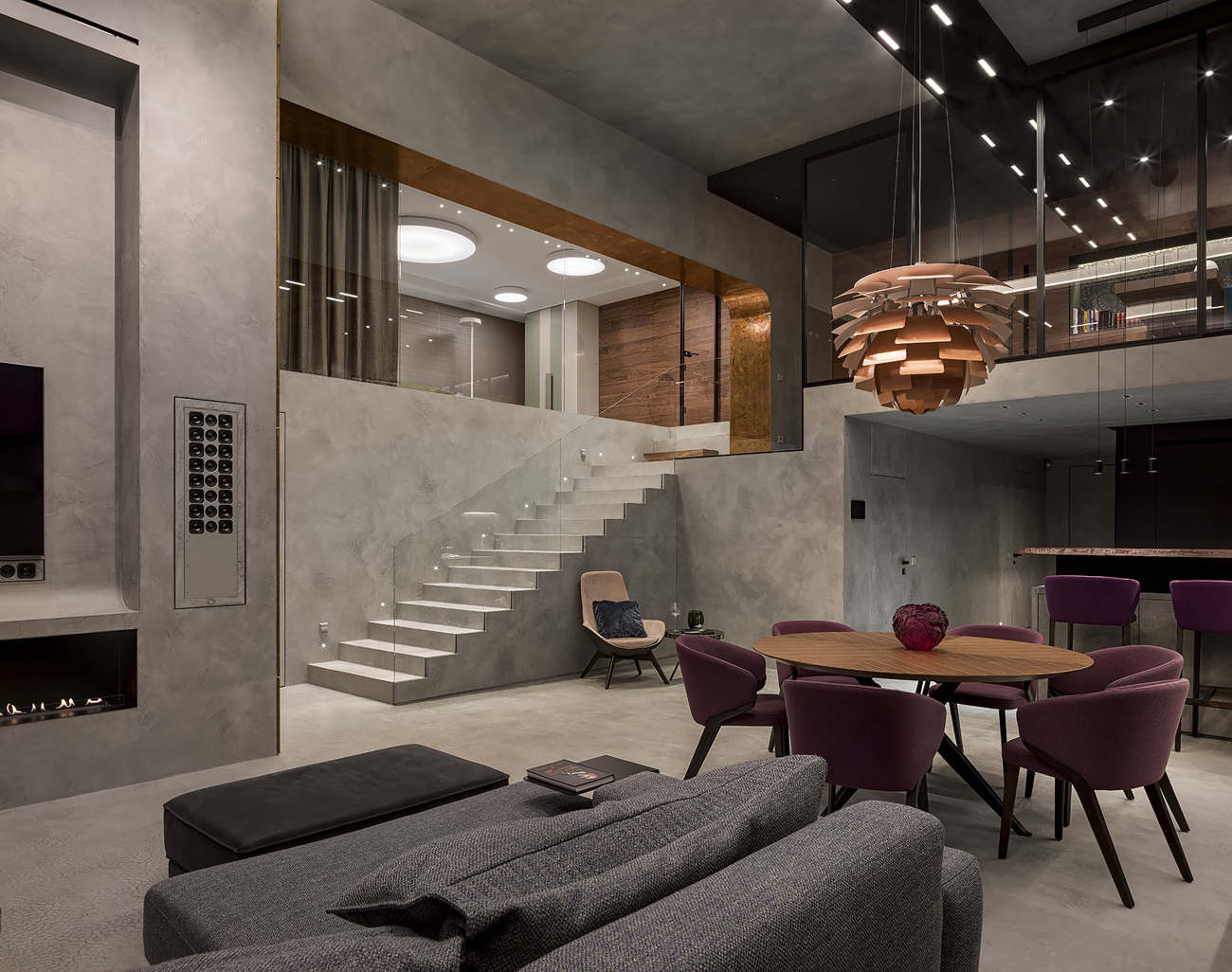 Technical service
It's not enough to say how good you are at something if you don't back it up with facts. At Topciment® we can say, and also demonstrate, the professionalism and experience of our staff. More specifically of our sales technicians, who have been trained in depth about the microcements that we manufacture.
A technical service that we offer free of charge to help you resolve any doubts and/or find a solution to your needs.
High performance products
We manufacture and sell quality, because we aspire to achieve excellence in every product we launch on the market. We have the following microcement systems:
- One-component microcement
- Two-component microcement
- Ready-to-use microcement
- Microcement for swimming pools
- Epoxy microcement
- Tadelakt microcement
A catalogue in which we also cover other decorative systems such as printed concrete, glazes, metallic paints, rust-effect paints, paints for tiles and a range of related products: primers, varnishes, tools, etc. Would you like us to inform you about these products? Write to us.
Microcement applicators in London
Just as we have an exceptional technical service, we have a team of experienced and approved applicators for the installation of our decorative coatings. They are professionals with a wealth of experience who carry out all types of work with microcement in London: houses, offices, restaurants, hotels, swimming pools, etc.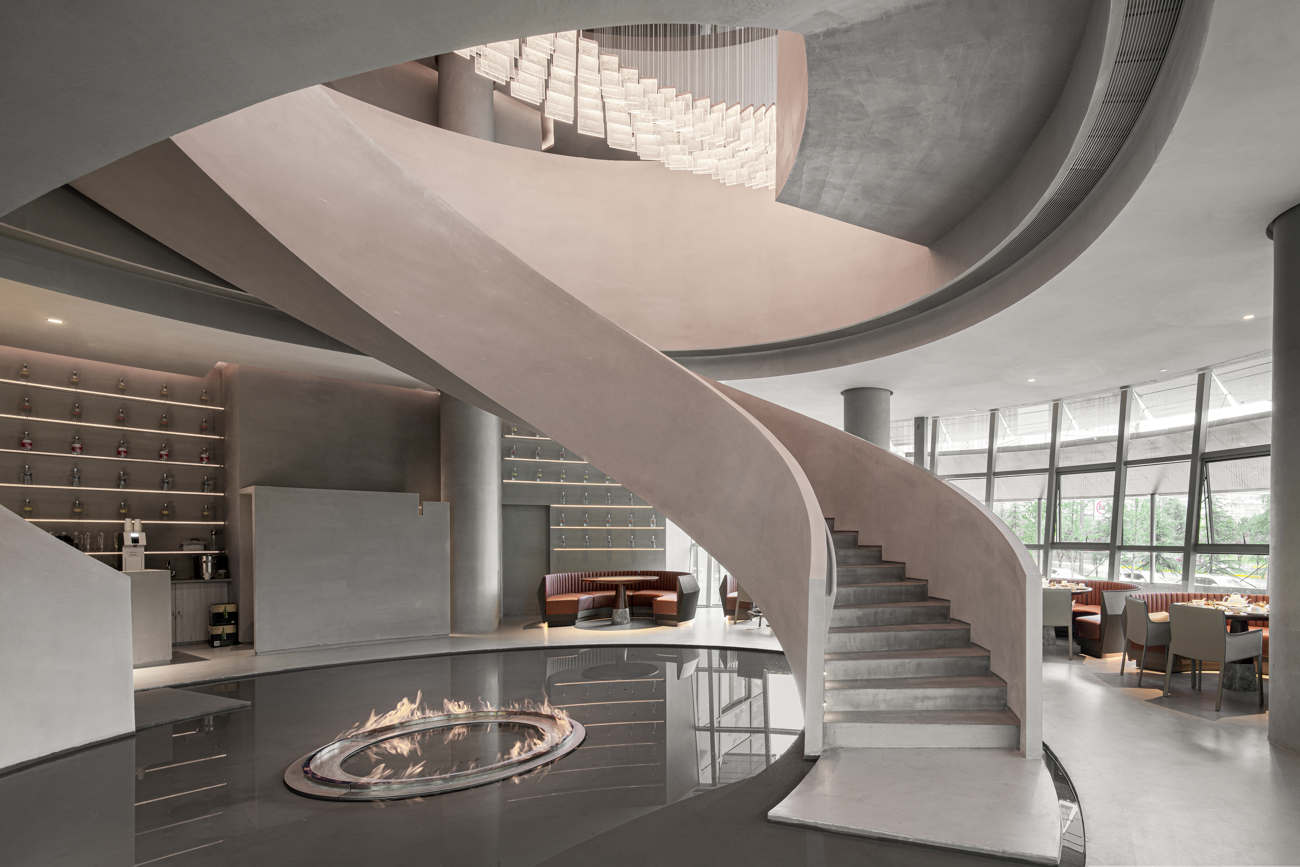 Microcement suppliers in whole London
Discover our select range of microcements for floor and wall coverings. High-performance products for the professional to obtain a decorative continuous coating with a long useful life. Suitable for interior and exterior use.
Microcements that pass exhaustive quality controls, that have the CE Marking and whose resistance we improve gradually.
One -component microcements
Evoluttion is Topciment®'s range of one-component microcements. Products free of resins, only cement and water, which are surprising for their workability and the rustic finish they allow. Coatings for interior and exterior, floors and walls, and depending on the application, it is recommended to use one or the other. Possible mistakes are reduced to a minimum.
For the preparation of the substrate, we have Evoluttion Microbase (L, XL and XXL) as a preparatory microcement; Evoluttion Microfino (XS, S and M) as a finishing microcement for walls; and last but not least, Evoluttion Microdeck (M and L) as a finishing microcement for floors and paving.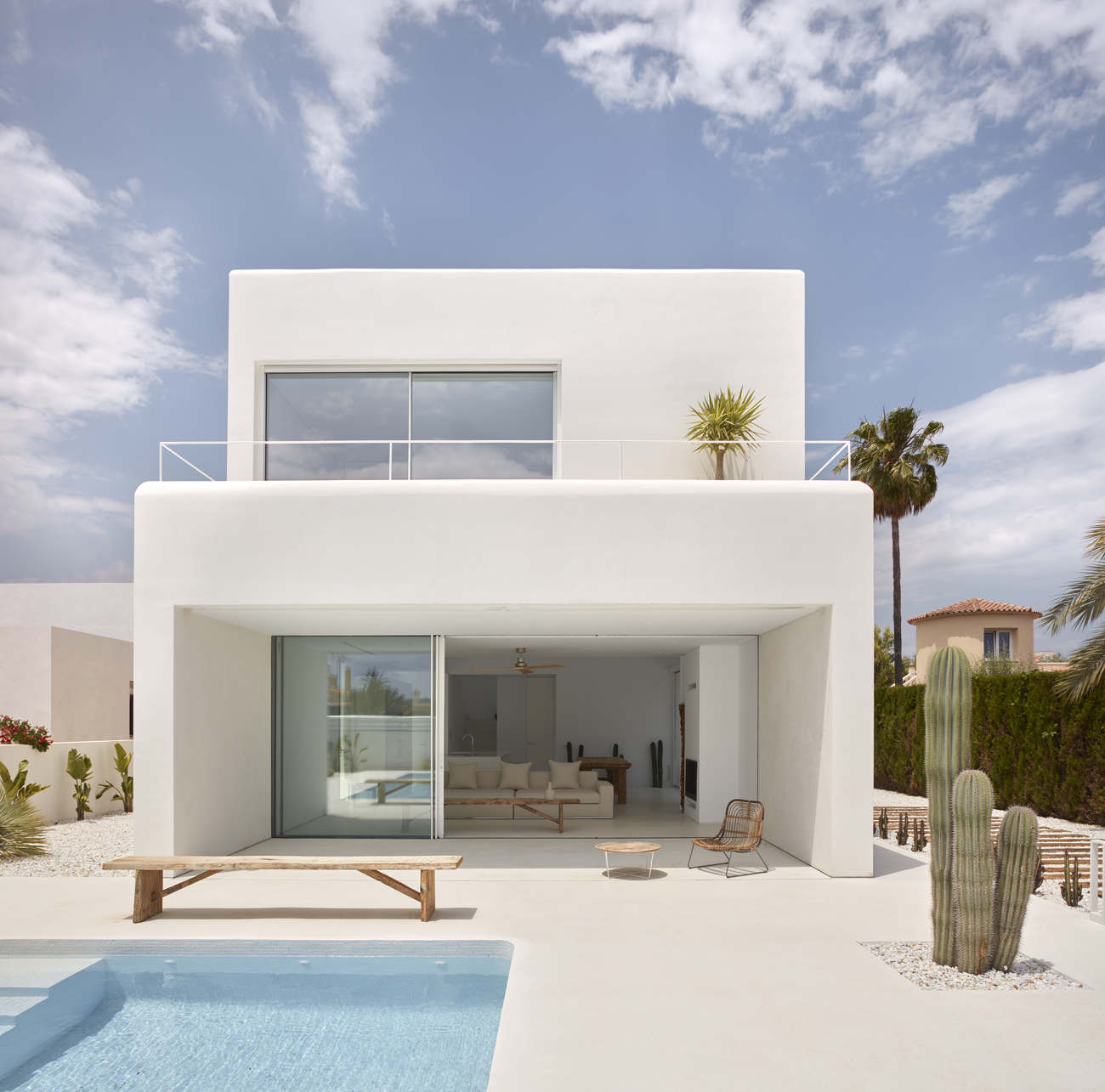 Two-component microcements
Most of our microcements are two-component, the two lines par excellence being Sttandard and Unlimitted. Two types of decorative continuous coatings that work optimally in interiors and exteriors, on walls and floors alike.
Sttandard was and is the traditional line. Within it we find Sttandard Microbase (microcement for preparation) in granulometries L, XL and XXL; Sttandard Microfino (finishing for walls above all) and in granulometries XS, S and M; Sttandard Microdeck (finishing especially for floors) and with granulometries M and L; and Sttandard Microstone (for exteriors and which we will talk about later) in granulometries L and XL.
For its part, the new and improved line of bi-component microcement that constitutes Unlimitted, the products are reduced to only two. Unlimitted Microbase (L, XL and XXL) and Unlimitted Microdeck (S and M). As a note, while Microfino is distinguished by its water effect, Microdeck can be applied with the fresco-on-fresco technique.
Ready-to-use microcement
Efectto Quartz reflects the simplicity of the application and preparation of the product while guaranteeing equally good resistance. Our line of ready-to-use microcement that can be used in interiors and exteriors, floors and walls. 16 colours give meaning to its unique colour chart. A product that we sell in four granulometries: Small Grain, Medium Grain, Big Grain and Super Grain.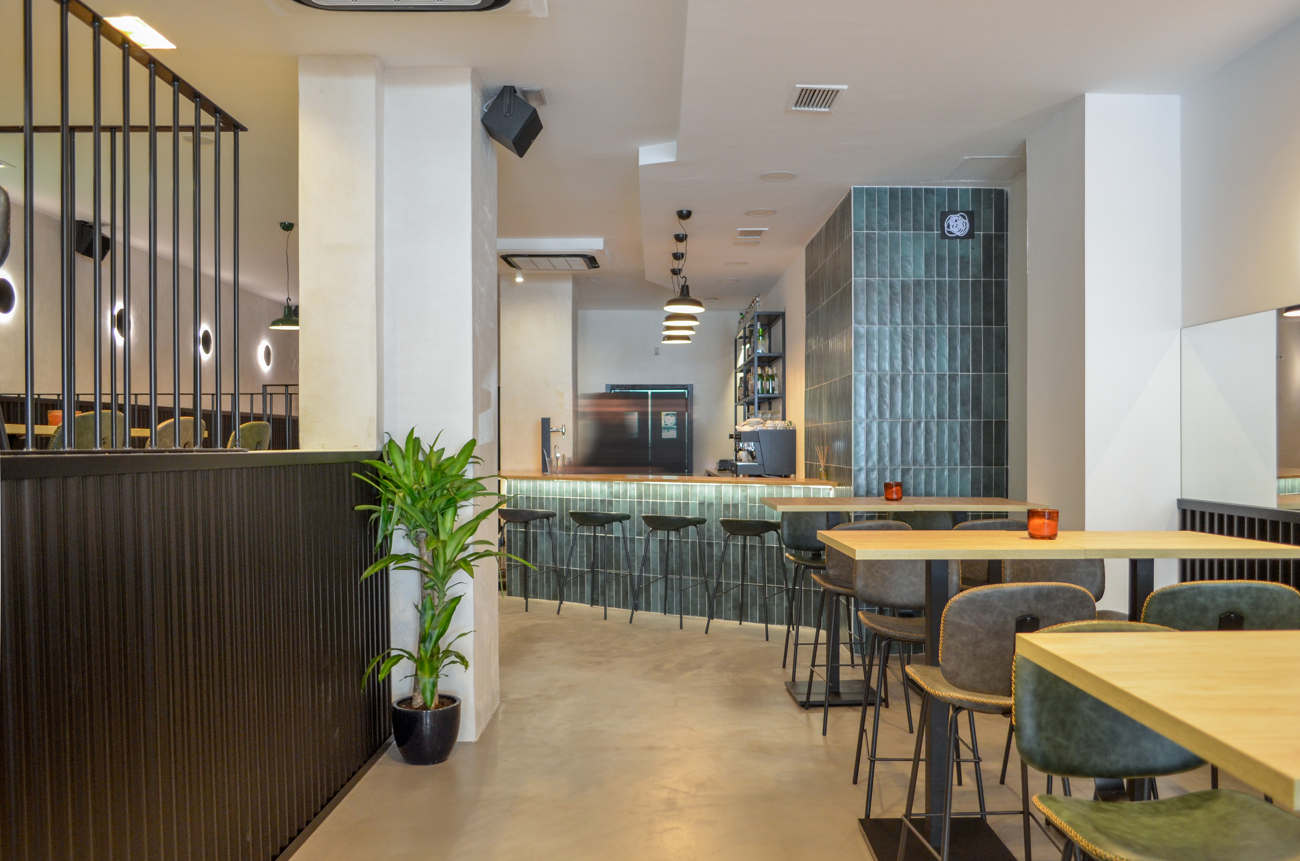 Microcement for exteriors
All our Microcement London systems can be used in interiors and exteriors, except for Industtrial (which we will develop later). Even so, we have designed a coating with which higher resistance to weathering is achieved, with a thicker aggregate and a non-slip finish. We are talking about Sttandard Microstone, a two-component microcement available in no less than 34 colours. The granulometries are L and XL.
Microcement for swimming pools and areas in contact with water
Atlanttic is our specific two-component microcement for all those surfaces that are constantly exposed to water and therefore suffer and suffer its effects. We are talking about swimming pools, fountains, saunas, ponds, etc. A product with a non-slip and waterproof finish and excellent resistance to immersion. In terms of granulometries, we find XL and M.
Microcement with epoxy resin
Industtrial is our water-based epoxy microcement, composed of aggregates and epoxy resin. A combination that boosts the impermeability and mechanical resistance of the product. Incredible for car parks, warehouses, galleries, offices and bathrooms. Available in 16 colours and in XL, Base, Medium and Smooth granulometries. As for its fields of application, it is perfectly compatible with walls and floors, but only indoors, as the epoxy resin can yellow outdoors.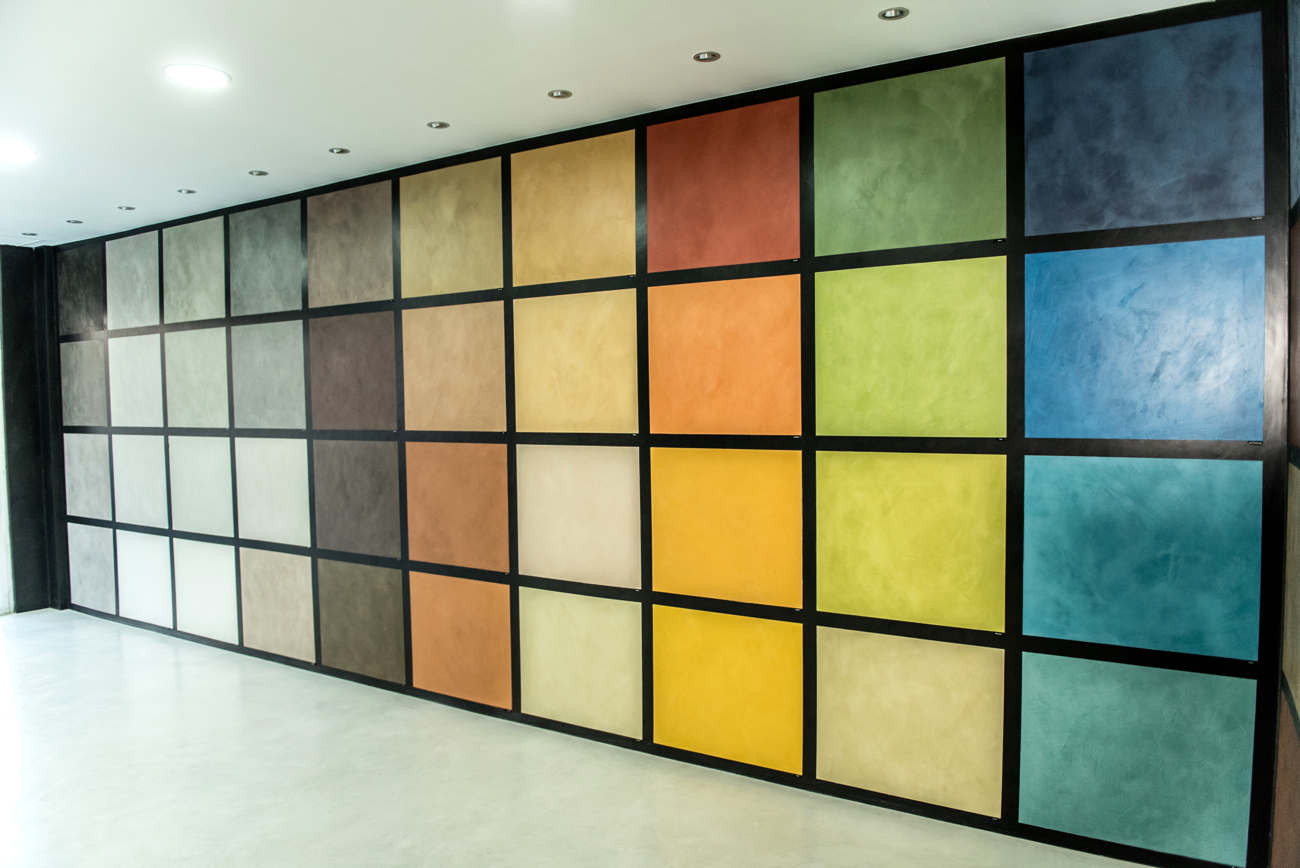 Lime-based microcement
Natture is one of our latest additions. The first, and so far the only one, lime-based microcement we have. A mortar that stands out for its great workability, lower shrinkage and superior resistance. It is suitable for interior and exterior, floors and walls alike. XL, L, M and S are the four granulometries in which it is available. It has its own colour chart (34) and, furthermore, it is a micro-cement that can be finished and applied by means of the fresh-on-fresh technique. It stands out for its natural and handcrafted finish and imitates tadelakt and exposed concrete.
Request a budget for your work with microcement in London
The price of microcement in London is subject to many factors that vary the total cost, such as the complexity of the project to be treated, the m2 and surface to be covered, the type of microcement as well as the final finish you are looking for. Tell us all about your project and we will give you a quote. Spectacular coatings at a competitive cost. What are you waiting for? Write to us!
Colour chart of Microcement London
The great customisation that our microcement allows is a direct consequence of the wide range of colours we have. A catalogue of more than 40 different tonalities that allows all kinds of combinations to create unique spaces. We ensure that no two surfaces are the same.
Topciment Microcemento London colours are distinguished by being natural pigments with high stability. Colours that do not lose intensity over time or due to exposure to the sun, which is why they can be used in exterior projects with full guarantees.
Each microcement system has its own colour chart. Even so, we adapt to the client's tastes and can create different colours to those offered in our catalogue.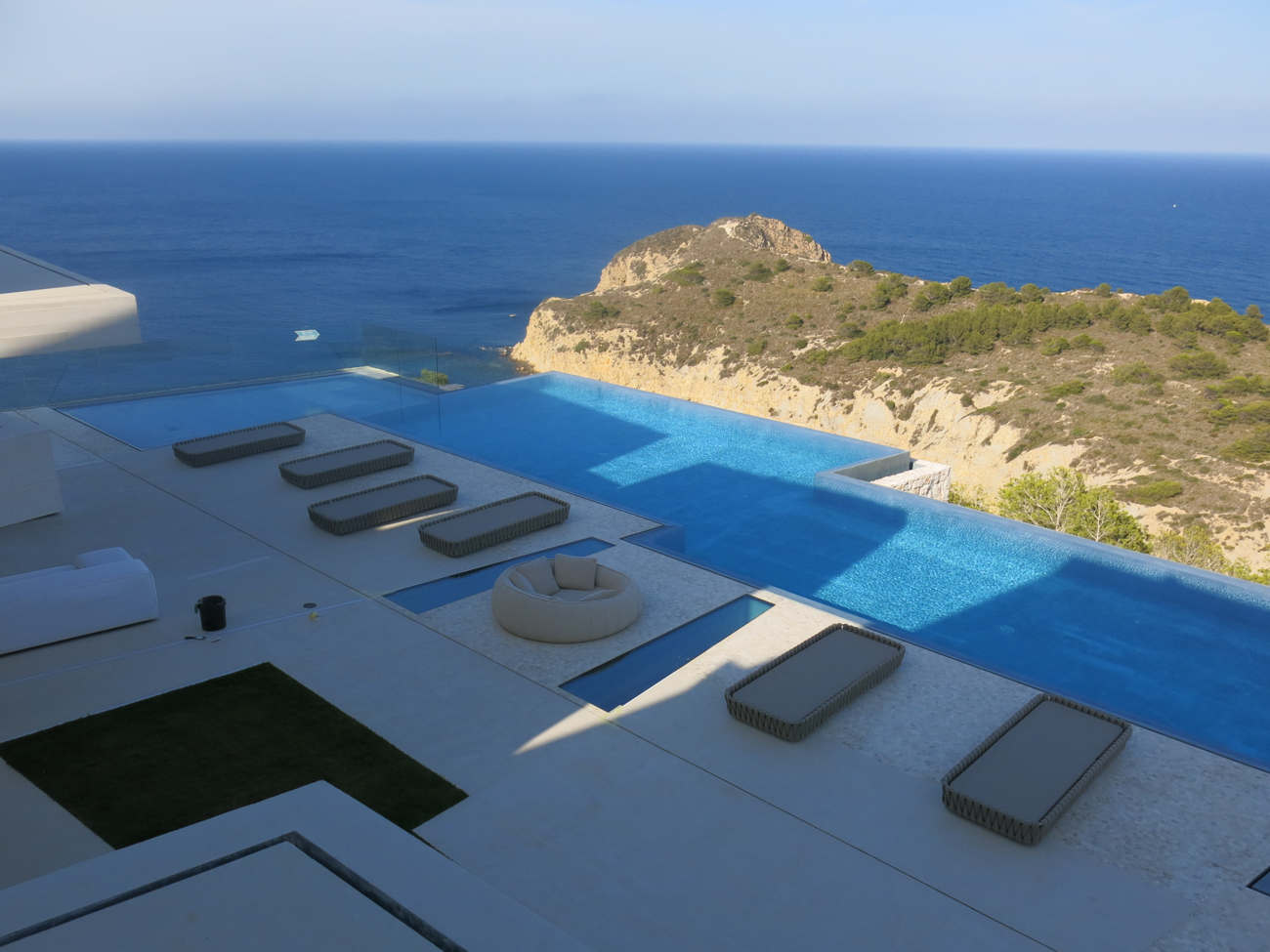 Microcement courses in London
We are concerned with the continuous training of our collaborating applicators, as our innovative decorative coatings undergo improvements in their mechanical and chemical resistance. As a result, we regularly run microcement courses in London to teach the application of our products as well as more advanced techniques. Courses to improve the performance and quality of works carried out with microcement.
Are you looking to make a name for yourself in the application of microcement, would you like to get started, or do you already have experience but want to learn how our systems work? We offer microcement courses in London for all levels of specialisation.
We are constantly updating our training calendar. Write to us to find out about upcoming dates. Will you be the next Topciment® certified applicator in London?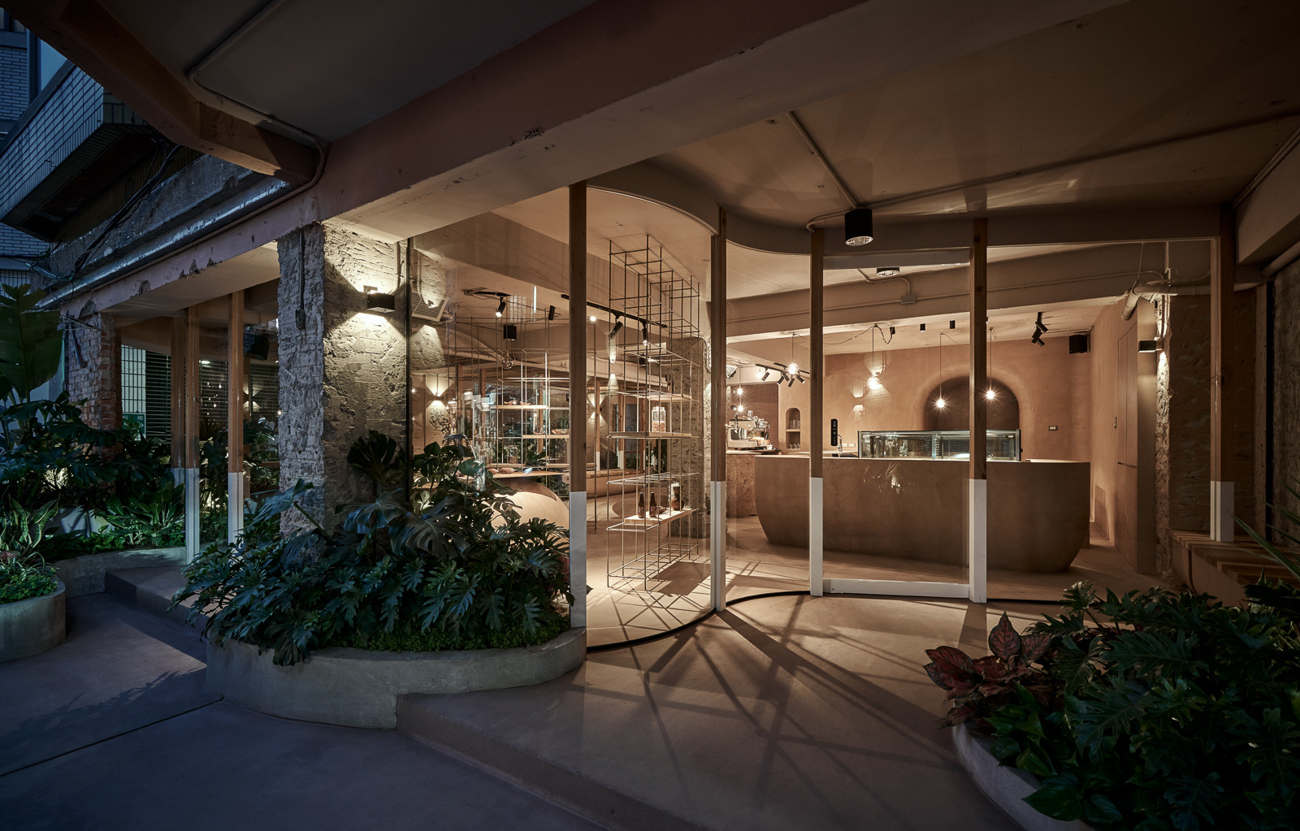 Much more than microcement
Just because we are specialists in microcement does not mean that we limit ourselves to it. As our slogan says, we are much more. We manufacture and sell all kinds of innovative coverings in the field of decoration. Materials that we exhibit in our showroom in Rome and that fit perfectly in any context.
State-of-the-art products for all types of surfaces, passable and non-passable, indoors and outdoors, which include different types of paints and glazes whose final finishes leave no one indifferent.
From metallic and oxidised finishes, to more translucent, with glitter, etc. But we also offer a wide range of products for stamped concrete, a decorative system that we also work with. From mortars and moulds, to varnishes, release agents, etc. Let yourself be surprised by our extensive catalogue of decorative solutions and choose the one that best suits your aesthetic and functional needs.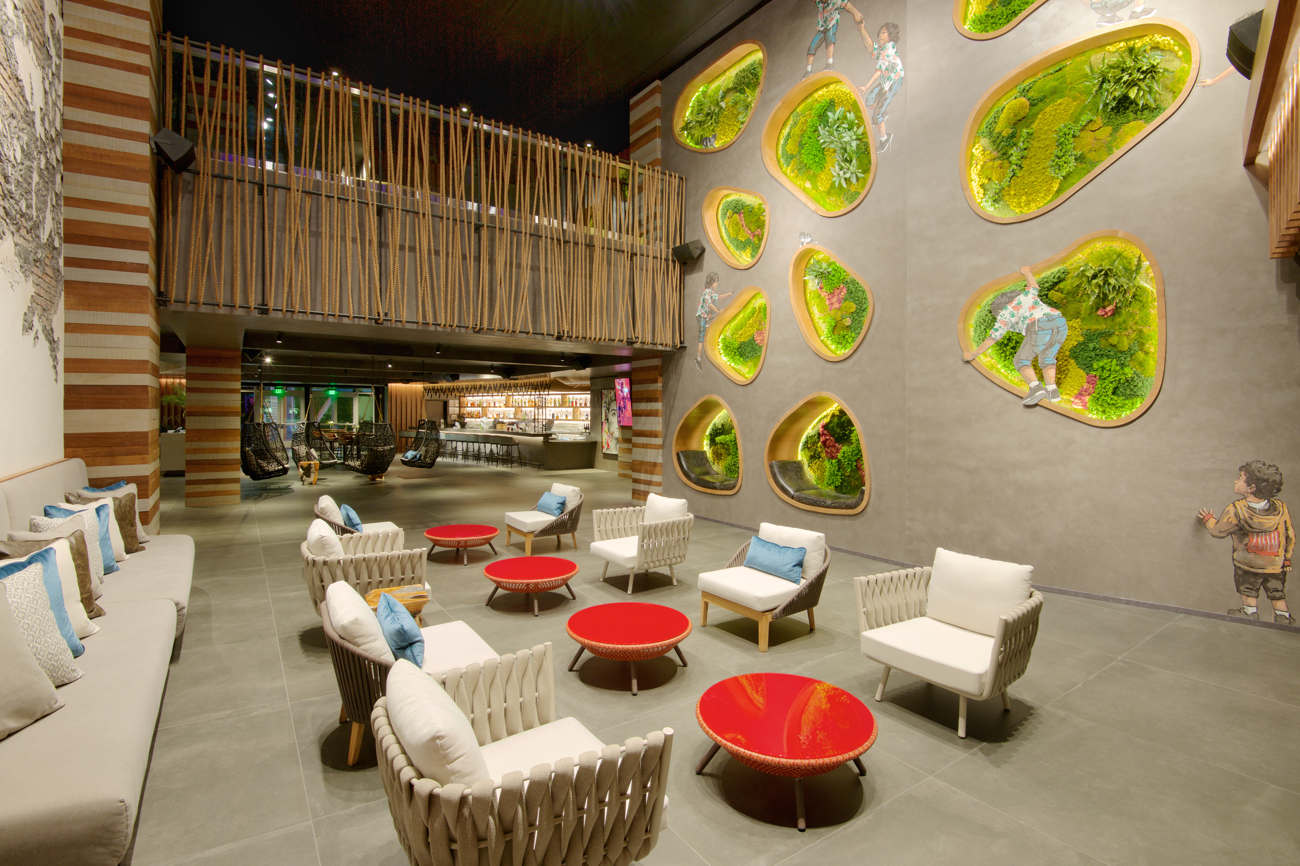 Contact us
Do you want us to write or call you? We'll do that for you. Please complete the form below and we will contact you as soon as possible.