Microcement in Manchester - Cement surfaces for floors and walls
We are microcement specialists in Manchester. Almost 20 years of experience in the microcement sector are our best letter of introduction. In fact, we are European leaders and have distributors all over the world. We would not have achieved this without listening to our customers, a necessary feedback to improve progressively.
We are proven manufacturers. Our facilities are located in Valencia (Spain), a strategic point from which we supply our partners and distributors. We create products and offer services under the ISO 9001:2015 standard, which are the irrefutable proof of the exhaustive processes we carry out from the choice of raw materials to their subsequent application.
We train professionals in the application of our coatings so that we have total control over the renovation or re-creation projects that are carried out with our microcements in Manchester. We bring together creativity, science and technology in thin layers of less than three millimetres. Aesthetics and functionality at their best.
The high performance of our coatings and the technical service we provide have earned the trust of building professionals, interior designers and decorators and architects. The Topciment® brand is registered in Europe, the United States, Russia and China.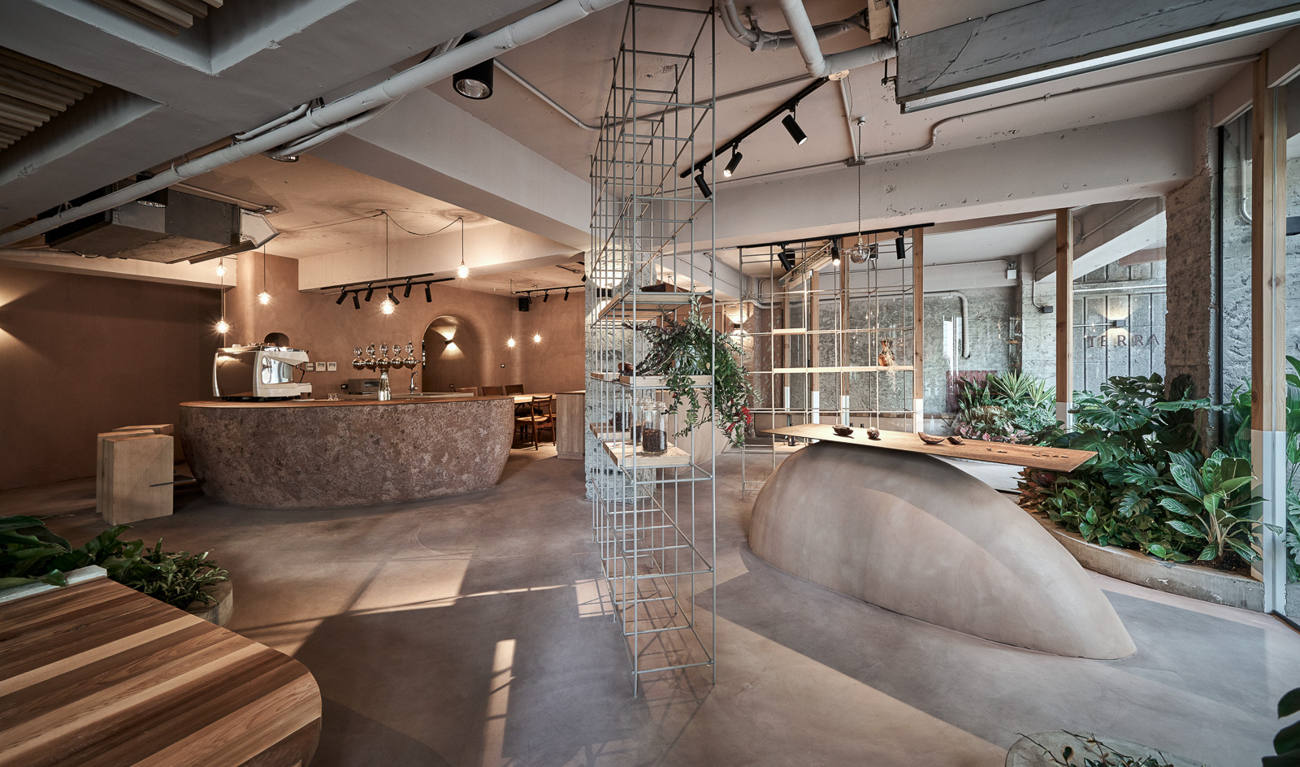 Microcement for smooth finishes everywhere
Microcement is a coating composed of improved cements, resins, aggregates, water and mineral pigments. A material that allows smooth finishes to be created on any surface with a thickness of less than 3 millimetres. Spaces that combine design, personality and functionality.
A lightweight, flexible and highly adherent coating. It is laid in very thin layers on the existing cladding, without expansion joints or demolition. Its field of application is extremely varied, as it can be used on an infinite number of materials such as tiles, gresite, marble, terrazzo, plasterboard, plaster, granite, cement, etc.
In addition to floors and walls, stairs, ceilings, swimming pools and even furniture can be renovated. One of the peculiarities of microcement is that it is a covering that maintains its excellent performance outdoors. Homes and commercial premises, no space escapes its innumerable qualities.
It is a very versatile decorative solution due to the range of colours and finishes it offers but, above all, due to the functionality it provides. Microcement has good resistance to abrasion, pedestrian traffic, scratches and stains, UV light and environmental humidity, among others.
Virtues and strenghs of a cement finish in trend
No two microcement coatings are alike. Colours, textures and effects can be played with to the extreme thanks to the handmade and trowelled application of the product. Surfaces that are unique in their aesthetics and practical in their functionality.
An absolutely trendy cement finish in Manchester that enables the highly appreciated polished concrete finish but at a more competitive price while dispensing with joints and building work. We strive for excellence and this is demonstrated by our long life microcements.
Premium durability
The durability of our decorative finishes is high. With good maintenance, the surfaces can last for years without deterioration. Microcements that do not crack if they are applied by professionals previously trained by us. This is our best guarantee.
Cost-effective
A material with so many qualities can never be expensive. Compared to many other materials, microcement always comes out on top.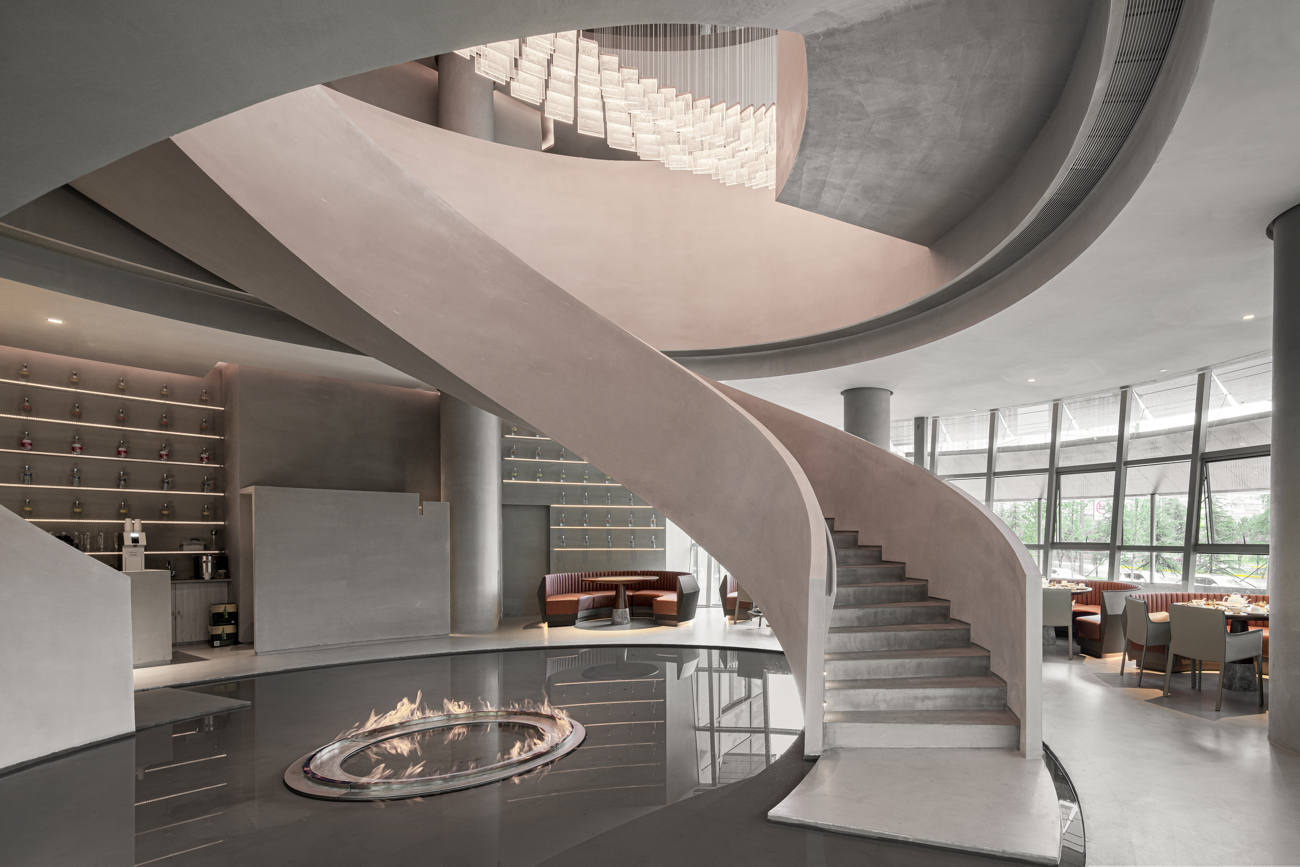 Reliable seamless system
The beauty of seamless finishes, without visual fissures that favour the rapid renovation of any space. And with the added value of being able to create anti-slip and waterproof finishes.
Subtlety of a minimal thickness finish
Microcement subtly coats substrates due to its minimal thickness. A maximum thickness of 3 mm adheres as if it were a second skin to the floor or substrate being worked on.
Stylish finish with large colour palette
Each system has its own colour palette, which can be extended with the shades required for specific projects. The range is immense and the limit to it lies in the imagination of each individual.
Our know-how about microcement in Manchester
We don't just manufacture, sell and apply microcement in Manchester. Our know-how goes beyond that. An experience in which the transmission of knowledge is a key part of the work we carry out. We know what we do, and what we do, we do very well.
Technical support
We have a large staff of sales technicians to offer you free technical advice. Whatever your question, there is no one better to help you. Professionals who have been, and continue to be, thoroughly trained and who will pass on their experience to you.
Professional support
Do you want to be our next applicator and become a Topciment® distributor? We support you and help you to grow your business.
Innovative SME with ISO quality
Our investment in R&D&I is impeccable. An innovation that has been recognised as an INNOVATIVE SME and with the ISO 9001:2015 certificate.
Training courses
We train professionals in the sector in the different coatings we develop. We constantly give theoretical and practical courses with limited capacity to guarantee the best possible training.
Courses with individualised assistance to the student, guided and advised at all times by the master applicator. At the end of the course, available for all levels of specialisation, we issue a certificate that certifies the completion of the course and that you become part of the list of authorised Topciment® applicators.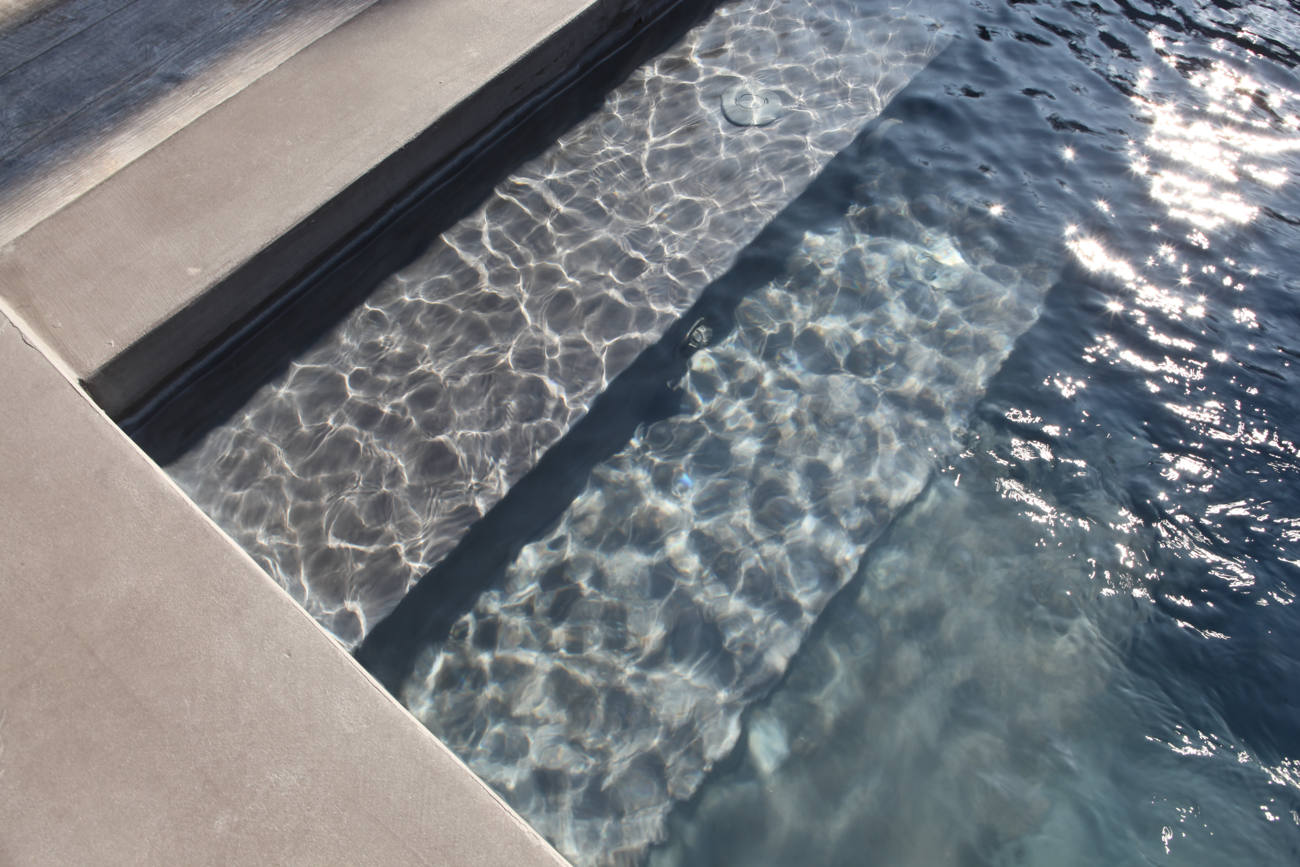 Distribute our microcements in Manchester
We are focused on expanding our international network of partners. We want to count on you to help us in our constant expansion process. We offer you and your customers high demand products in the sector. Materials of unbeatable resistance and backed by the Topciment® guarantee.
Become our microcement partner in Manchester and count on our technical support 365 days a year, as well as training courses (subject to availability) to enhance and improve your skills.
Need more information? Write to us without obligation and we will explain the requirements to become a Topciment® partner and the advantages of being one. Because if you win, so do we. Be part of a consolidated and internationally renowned microcement company.
State-of-the-art microcements in Manchester and surrounding area
At Topciment® we have a wide range of decorative and industrial coatings. Coatings that adapt to the aesthetic and functional needs of each space. Latest generation microcement systems with improved formulations for superior performance.
- Longer-lasting microcements: long-lasting floor and wall coverings that do not crack or fissure.
- Improved mechanical and chemical resistance: to abrasion, foot traffic, impact, stains and cleaning products.
- Less thickness but more hardness: just 2-3 millimetres thick is enough to make a difference. Our microcements do not affect the structural load of the substrate.
- Anti-slip and waterproof finishes.
- Great for exteriors due to their high resistance to UV rays and climatic factors such as rain and wind.
Below is a brief description of each of the microcements in Manchester available to professionals. A decorative system where we also include cleaners and waxes (Ecoclean and Ceraciment respectively).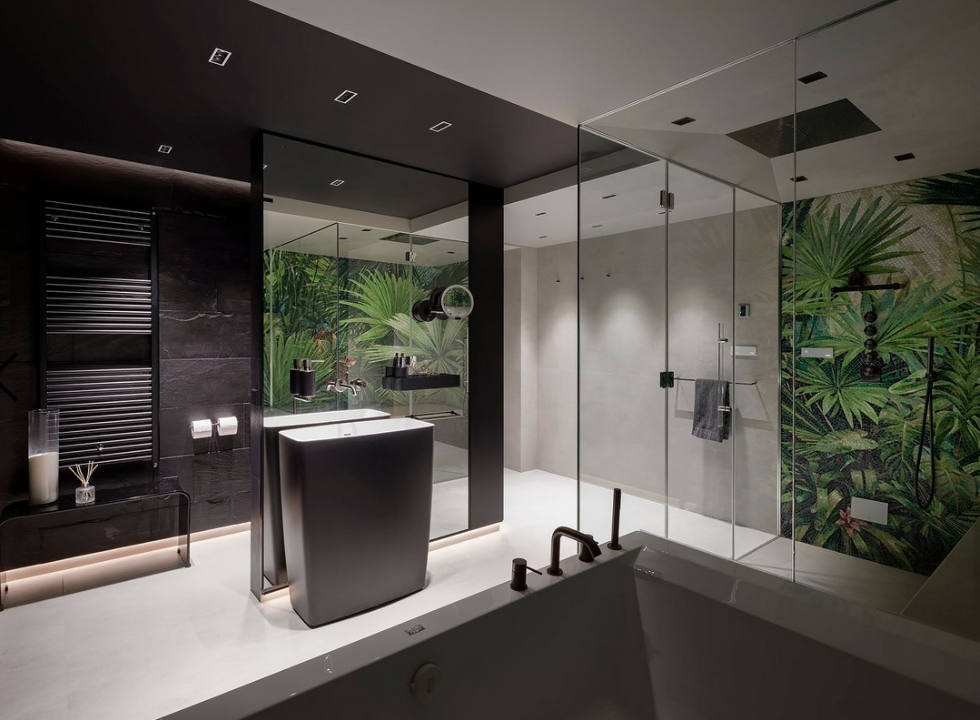 Microbase, the microcement base for any support
Without a solid base, it is not possible to consolidate a resistant and durable coating. There is a reason why they say that a good house is built from the ground up. That is the task of Microbase, our microcement preparation for floors and walls. A very hard coating, available as a single-component (Evoluttion) and two-component (Sttandard ) microcement, which has to be applied before other systems such as Microdeck, Microfino or Microstone.
In addition to its robustness, it stands out for its very good mechanical and chemical resistance. So much so that it is also increasingly used as a microcement finish, especially when a pronounced rustic style finish is sought. This product is available in three granulometries: L, XL and XXL.
Microfino, the finishing microcement for walls
For walls and other vertical surfaces such as ceilings, we have Microfino, a micro-cement finish for non-trafficable surfaces. A coating that attracts all eyes due to its natural and smooth finish. Unlike other systems, this microcement is characterised by creating a very unique water effect.
Also available as two-component microcement (Sttandard) and single-component (Evoluttion) and in three granulometries: XS, S and M. A product of extraordinary hardness to the point that some applicators choose to use it in flooring. One of the most demanded coatings due to its unbeatable mechanical and chemical resistance.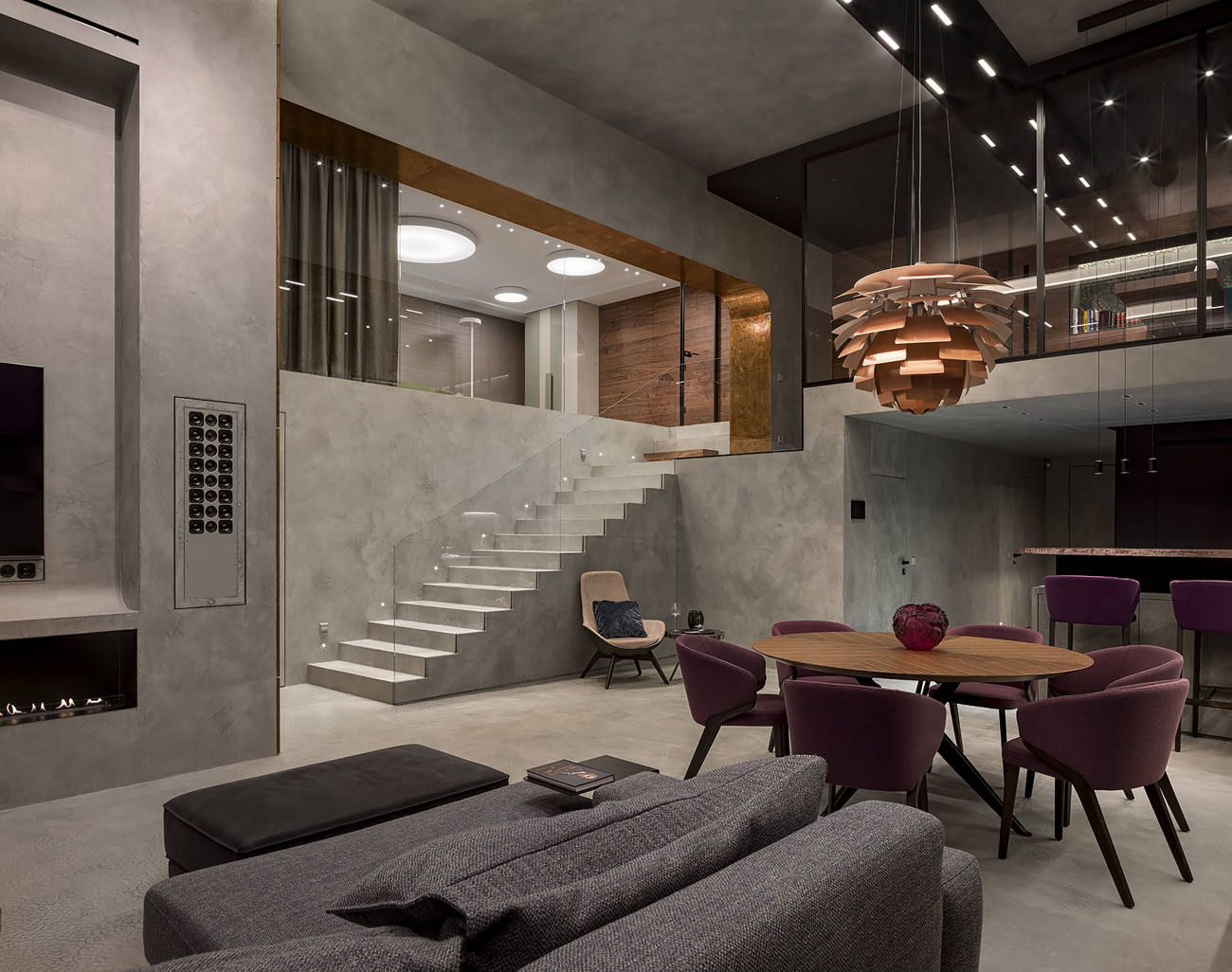 Microdeck, the finishing microcement for floorings
The most recommended microcement for creating decorative continuous floors is Microdeck. A finishing coating that, among all its benefits, stands out for its ability to create non-slip finishes on its own without the need to apply a specific treatment to the substrate. Available in granulometries M and L and as a single-component (Evoluttion) and two-component (Sttandard ) microcement.
It is also a finishing microcement for paving that provides greater resistance to pedestrian traffic than other products. It also performs equally well against abrasive wear. In fact, it is so hard that it can be applied on terraces. A material with multiple decorative finishes including the possibility of being applied with the "fresco on fresco" technique.
Atlanttic, the specific microcement for swimming pools
Designing an exclusive microcement for swimming pools, both for on-site swimming pools and for pre-existing ones, became a demand in the sector a few years ago. A requirement that we made a reality with the launch of Atlanttic, a two-component microcement for spaces in contact with water.
Among its many qualities, it is worth highlighting the anti-slip and waterproof finishes that are achieved after coating the crown and edges of the pool. Thus, it is possible to create a safe space free from falls and slips. A state-of-the-art coating that is also suitable for the pool shell thanks to its excellent resistance to immersion. Its fields of use extend to saunas, thermal baths, fountains and ponds.
Microstone, the ideal microcement for exteriors
Microcement is not a cladding whose use is limited to interior spaces. In fact, it is increasingly being used as an outdoor material to create and renovate terraces and facades. A coating that is resistant to environmental humidity, UV rays and rain.
Sttandard Microstone tolerates the casuistry of being exposed to the weather and also better tolerates wear and tear due to abrasion, high traffic and different impacts. A microcement with a two-component composition made up of coarser aggregates and which also offers a non-slip finish. Available in two granulometries: L and XL.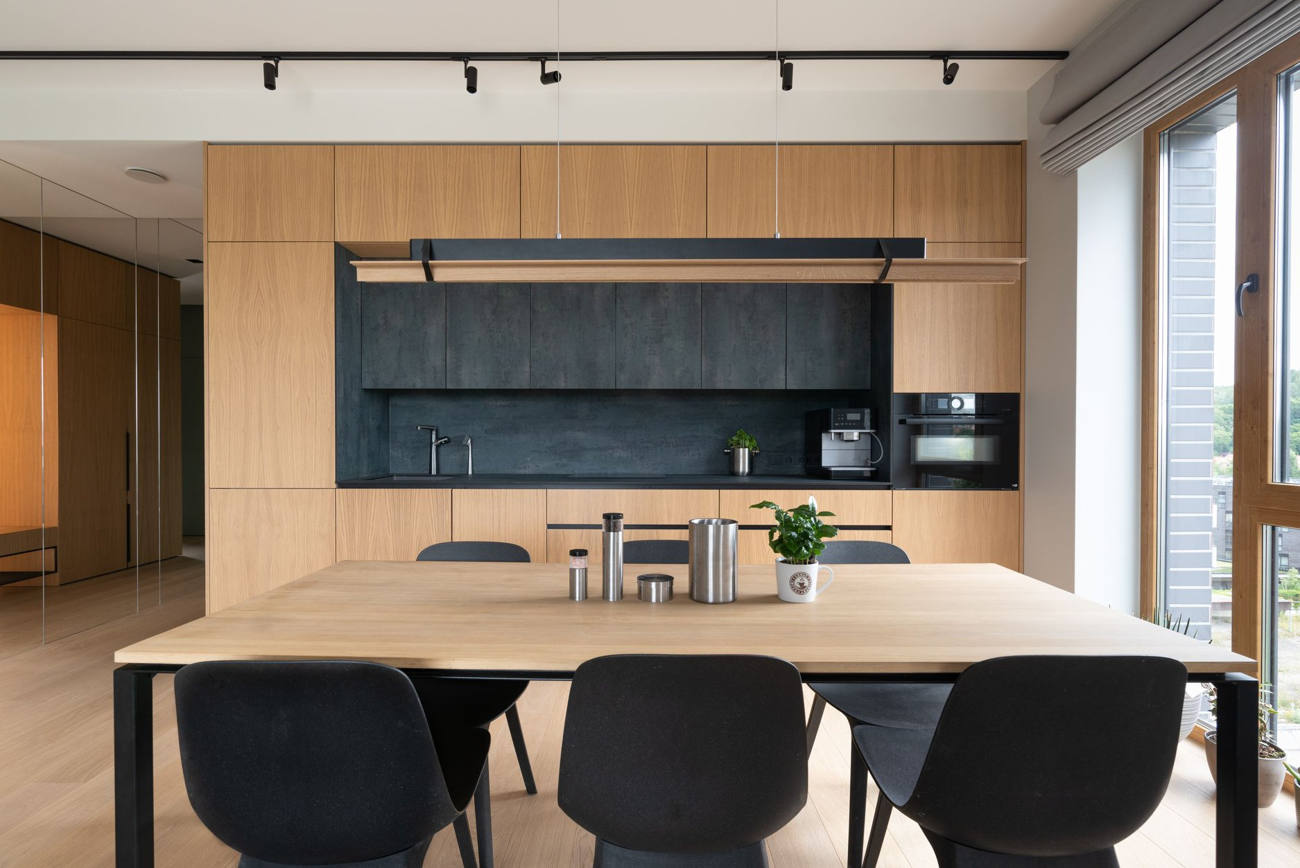 Industtrial, epoxy resin microcement
Industrial environments require to be covered with more impermeable and iron materials. This is exactly what Industtrial offers, a microcement composed of epoxy resin that ensures magnificent mechanical and chemical resistance in commercial premises, industrial buildings, offices, car parks, galleries, etc. Available in 4 granulometries (XL, Base, Medium and Smooth), all of them suitable for interior floors and walls.
A product with greater resistance to environmental humidity and water than conventional microcements and also to high traffic and abrasion. Another of the advantages it provides, in the case of walls, is that it does not sag like other coatings on the market. An excellent adhesion for which we have not added any special additives. In addition, the application layers are reduced to three (two for preparation and one for finishing) compared to microcements that need four.
Efectto Quartz, extra hard ready-to-use microcement
The rule "the more components, the better the performance" is not always true. In fact, there are products that are even harder with fewer components. This is the case of Efectto Quartz, our exclusive ready-to-use microcement.
A coating suitable for floors and walls, both indoors and outdoors, which stands out for its excellent hardness and robustness. A product with many more advantages for the professional, especially because it simplifies mixing and reduces possible errors during the process. Likewise, this reduction causes a greater speed in the application, being only three layers of product necessary. Available in four granulometries and 16 colours.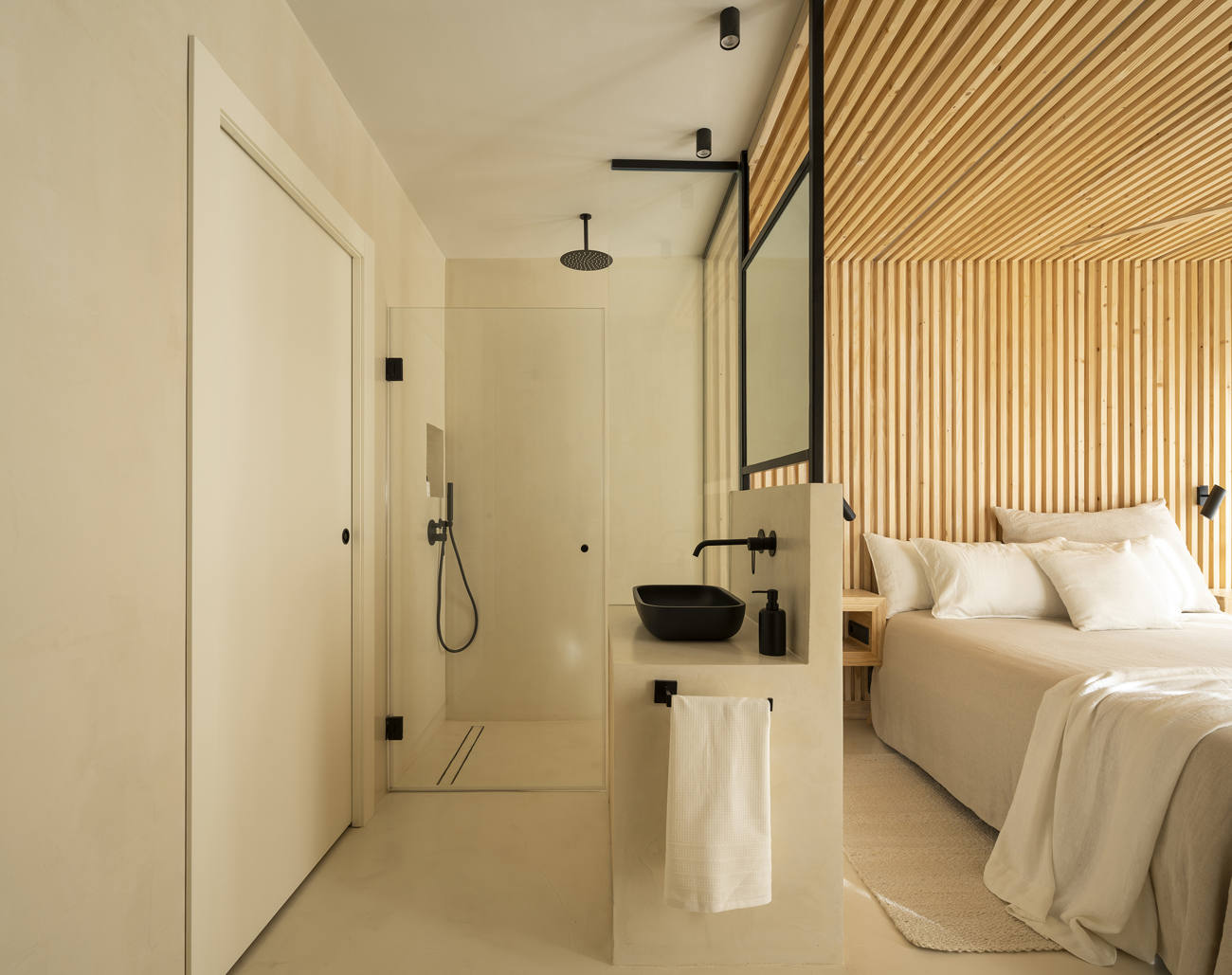 Natture, lime-based microcement
With Natture we improve on the origins of microcement to offer a product of identical natural beauty but with notably improved performance. An extremely hard coating with even greater workability.
Available in four granulometries and 34 colours, it offers a wide range of finishes and textures. Tadelakt effect, stucco or exposed concrete are just some of the available finishes. It creates almost imperishable supports on floors and walls, indoors and outdoors. A material that does not crack due to its low shrinkage.
Long-lasting microcement substrates and other coatings
It is the finish that makes the difference. And at Topciment® we are aware that it is not enough just to offer refined and aesthetically pleasing coverings. Because the real beauty lies inside, in the performance and resistance that our materials guarantee on the chosen substrate.
With our coverings we ensure the long life of the floor or wall thanks to their spectacular resistance to friction, abrasion and traffic, as well as absolute personalisation. The level of spaces increases.
The fact that we are a specialist microcement company in Manchester does not limit our capacity for innovation. In fact, our products have evolved in parallel with emerging decorative trends. We have therefore designed complementary, equally reliable lines of cladding. We invite you to discover them.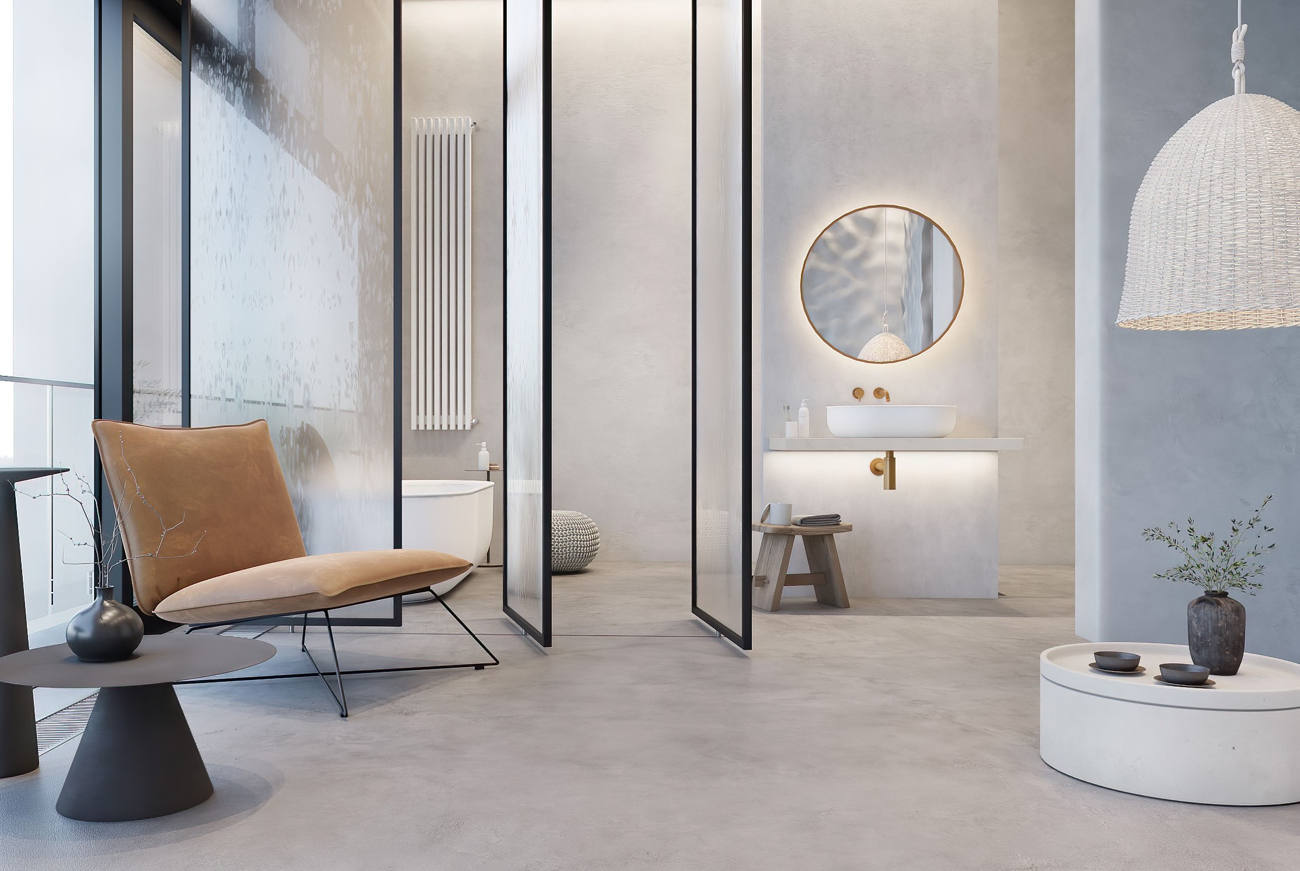 Pure Mettal and Classic Mettal: metallic paints
Metallic finishes are an absolute trend to which we respond with Pure Mettal and Classic Mettal, two paints with which to bring out the creativity that every craftsman applicator carries within. Highly decorative finishes worthy of a museum. While Pure Mettal is two-component, Classic Mettal is ready-to-use.
Rust-effect paints thanks to Mettal Activator
If there is another trend that has spread like wildfire, it is vintage decoration. A multitude of creations are possible thanks to Mettal Activator, a rust accelerator that transforms Pure Mettal and Classic Mettal metallic finishes into rust-effect finishes in an instant thanks to its uncontested formula.
Emottion: our tiles paint
Microcement is an excellent solution for application on tiles, and just as valid is using a good paint to revitalise old and worn tiles. Emottion and its non-priming and fast drying properties are perfect for this. A paint that is highly resistant to abrasion and abrasion, running water and exposure to the sun.
Elitte: glazing line
If you were won over by glazes a long time ago, the visual and tactile sensations of Elitte will not leave you indifferent. Our exclusive glazing line for metallic and glitter finishes on floors and walls.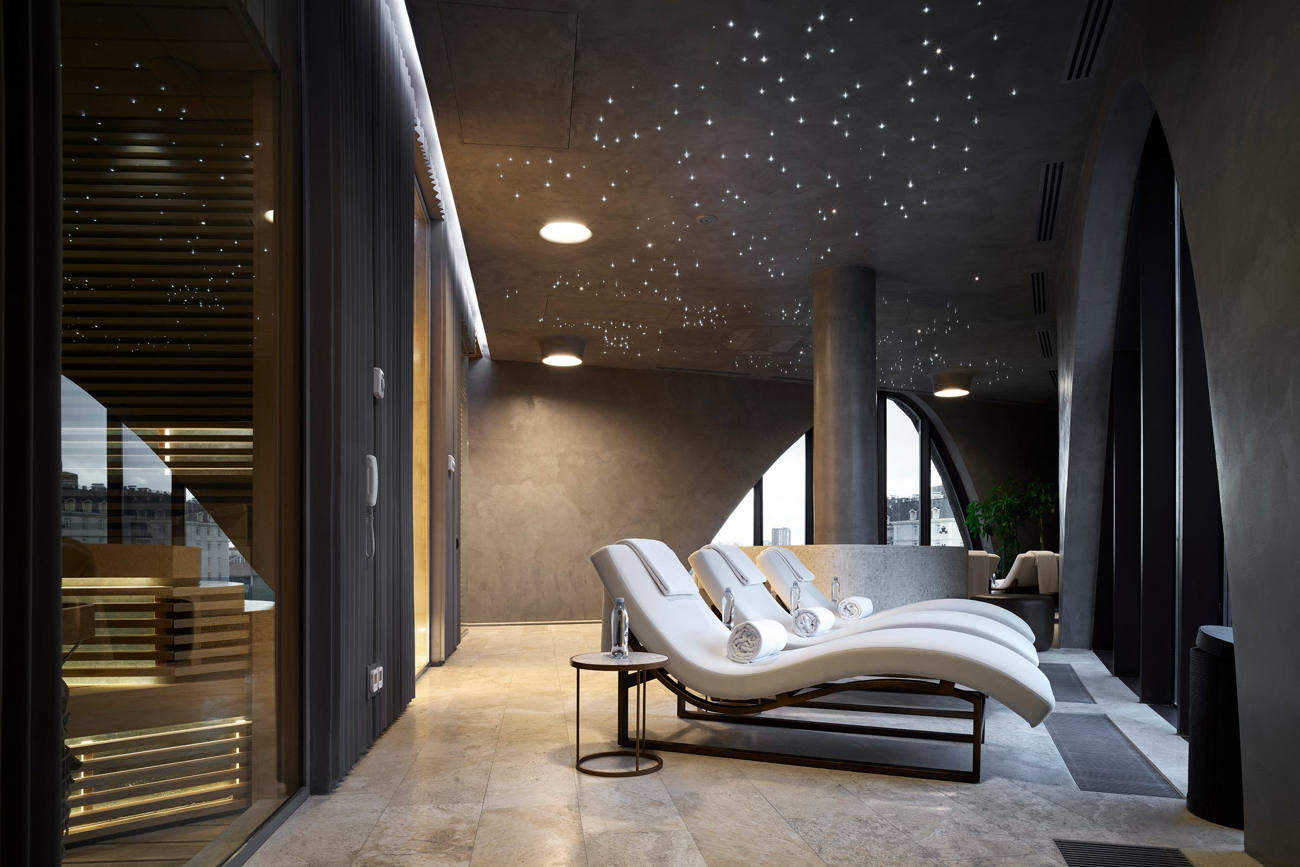 Stamped concrete system
Wood, natural stone or slate are noble materials whose finishes and textures you can't get enough of. What if we told you that there was a more economical material that accurately reproduces these finishes? Our printed concrete system.
We have developed an extensive line of products to meet your every need. We manufacture moulds; decorative and repair mortars; water-based, solvent-based and methacrylate varnishes; release agents and a long etcetera... See them all.
Bespoke surface designs with microcement in Manchester
Microcement allows absolute customisation, without limits. Our cement systems adapt to any project and surface. Finishes and colours with which all kinds of effects and textures can be created, creating coatings worthy of museum pieces.
Smoother or rougher cement finishes, others more glossy or matt, and even those that resemble polished cement, Venetian stucco or tadelakt. Pieces that are handcrafted by our authorised applicators, a delicacy in which there is the good taste and experience of those who know what they are doing. The results are unrepeatable and irreplaceable.
Artisans of microcement in Manchester who are continuously trained and who evaluate each case individually before carrying out the work. This is the only way to guarantee a high-end finish.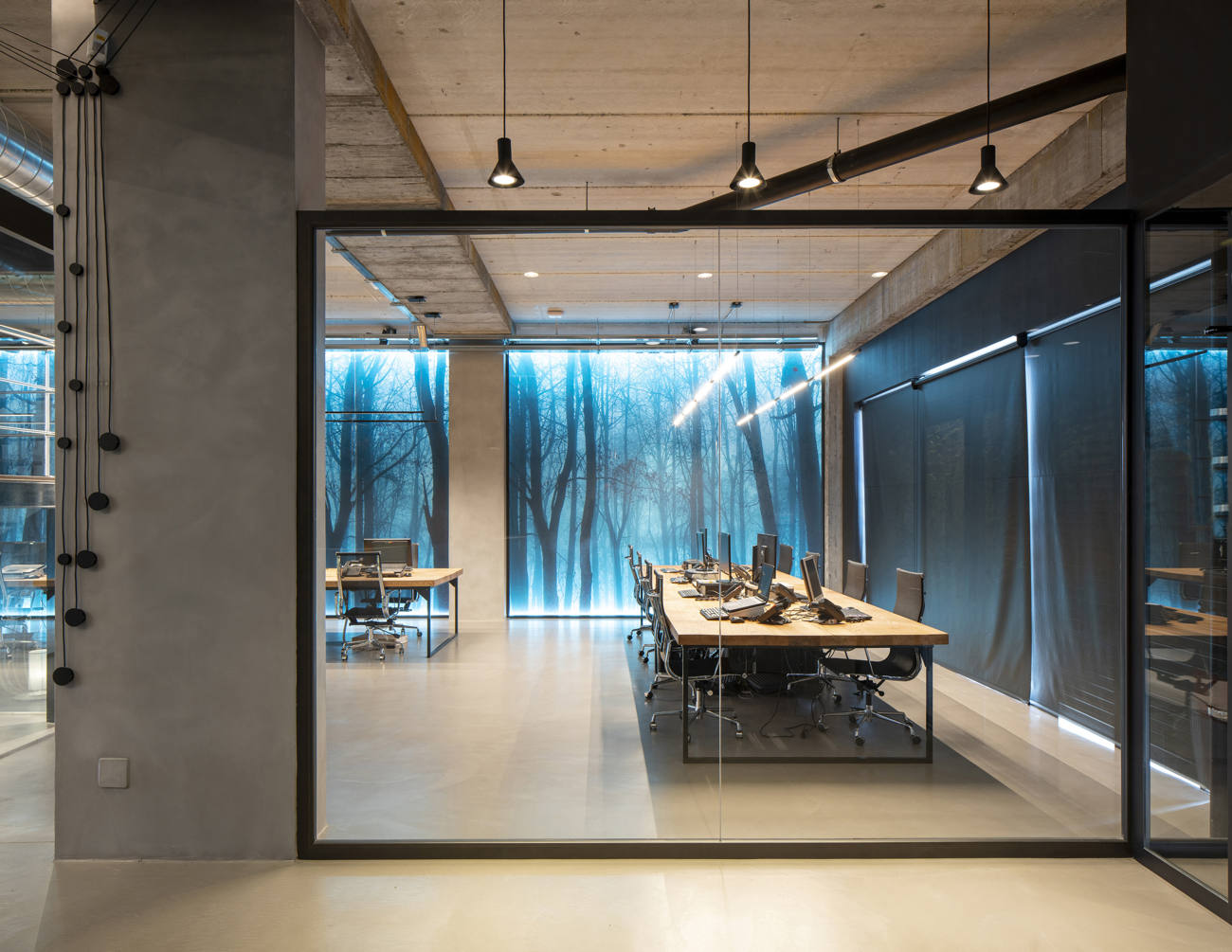 Talk to an expert
We welcome all enquiries. Would you like to know more about us, request a quote for a project, purchase equipment? Please fill in the form below and we will be happy to help you. One of our experts will call or write to you as soon as possible.