Microcement in Oxford- Polished concrete for floors, bathrooms & more
We have been microcement artists since 2005. Almost two decades dedicating ourselves to an art that we consider our own. This extensive experience in the jointless decorative coatings market has positioned us as leaders in this noble material, the one that has given a 180º turn to what we have traditionally known as the world of decoration.
A turn that is the result of nothing more and nothing less than the implementation of the most absolute avant-garde from the very first moment we started our production process. We manufacture materials that we produce exclusively at our own facilities in Valencia (Spain) and from there, we distribute them all over the world. We have our own laboratory, where we formulate the mixtures of our materials. We do not rest until we know that what we are going to offer is the best that individuals and professionals can find. For this reason, our products are characterised by being of the highest vanguard. Advanced materials, adapted to the environment, to changes, to novelties, to trends. In general, everything that refers to keeping up to date, to offering the latest, the best. And thanks to this vision and philosophy we can proudly state that we are considered to be an INNOVATIVE SME, a title that reflects our effort to improve ourselves and to be willing to continue researching. Growing. This is what we have been doing since the beginning and we will never stop doing it.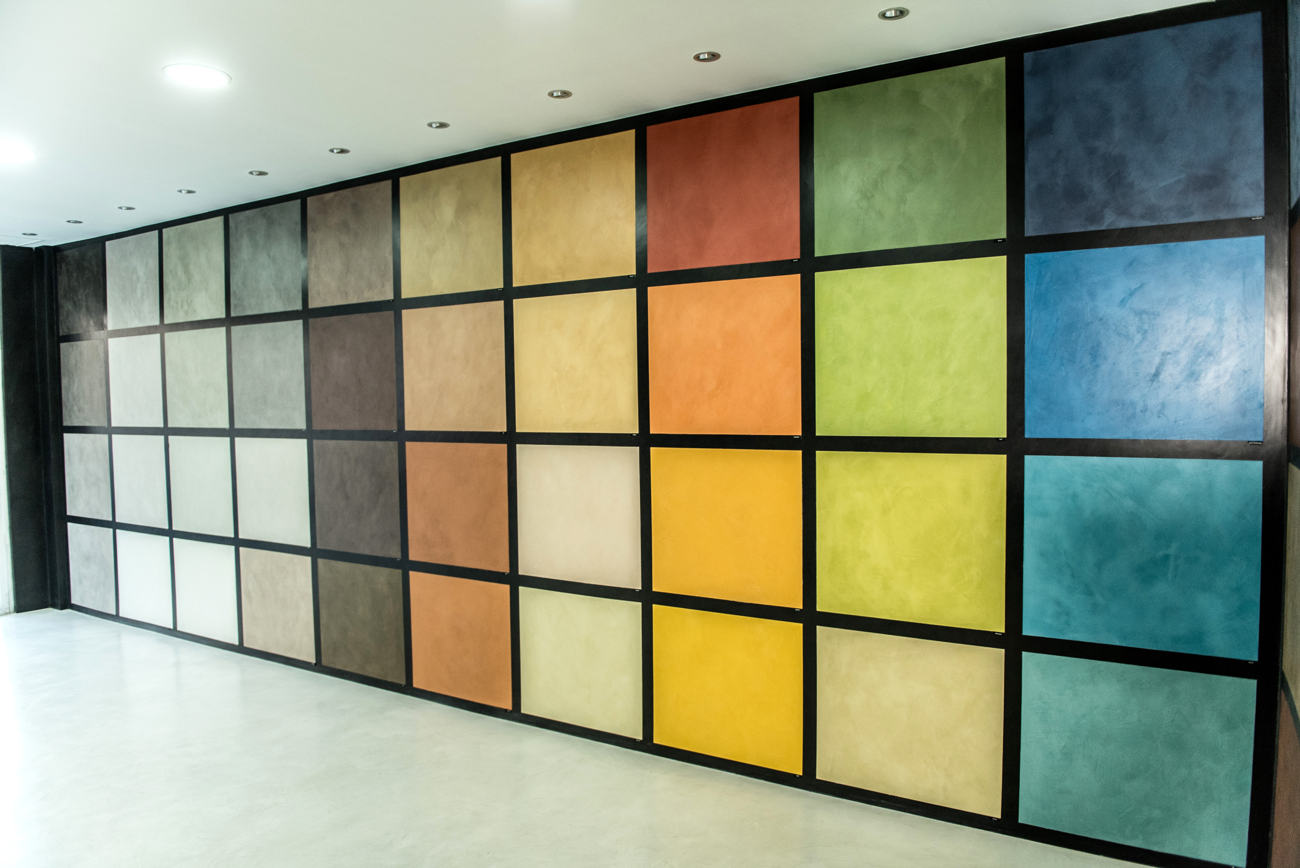 There is a lot of effort behind what we are. Our distribution began on the mainland and on the islands of our country. Little by little, we expanded to what we have today: one of the most powerful distribution networks in the world. Many countries all over the world trust Topciment® to distribute our materials. And more and more every day. China, Japan, Australia, the United States, Germany, Singapore and Mexico, among many others, are already part of this train. And we hope that you will also join us to market the best microcement in Oxford.
If there is one thing we know for sure, and we will never lose it, it is that what we offer is the best. In addition to being sure of them thanks to our constant work, investment in R+D+I and the extensive experience we have with us, we are also certified with the ISO 9001:2015 title that guarantees, certifies and endorses the quality of all our products. A title that makes us proud and happy, and rightly so.
But as we always say, nothing would be possible without our main gear, the one that fights and gets involved every day to keep us where we are, at the top: our team. Expert technicians in the field of microcement with advanced knowledge and what is more important, updated, because we do not only apply the avant-garde in our products and techniques, but also in our human component. This is one of the main pieces that undoubtedly make this work.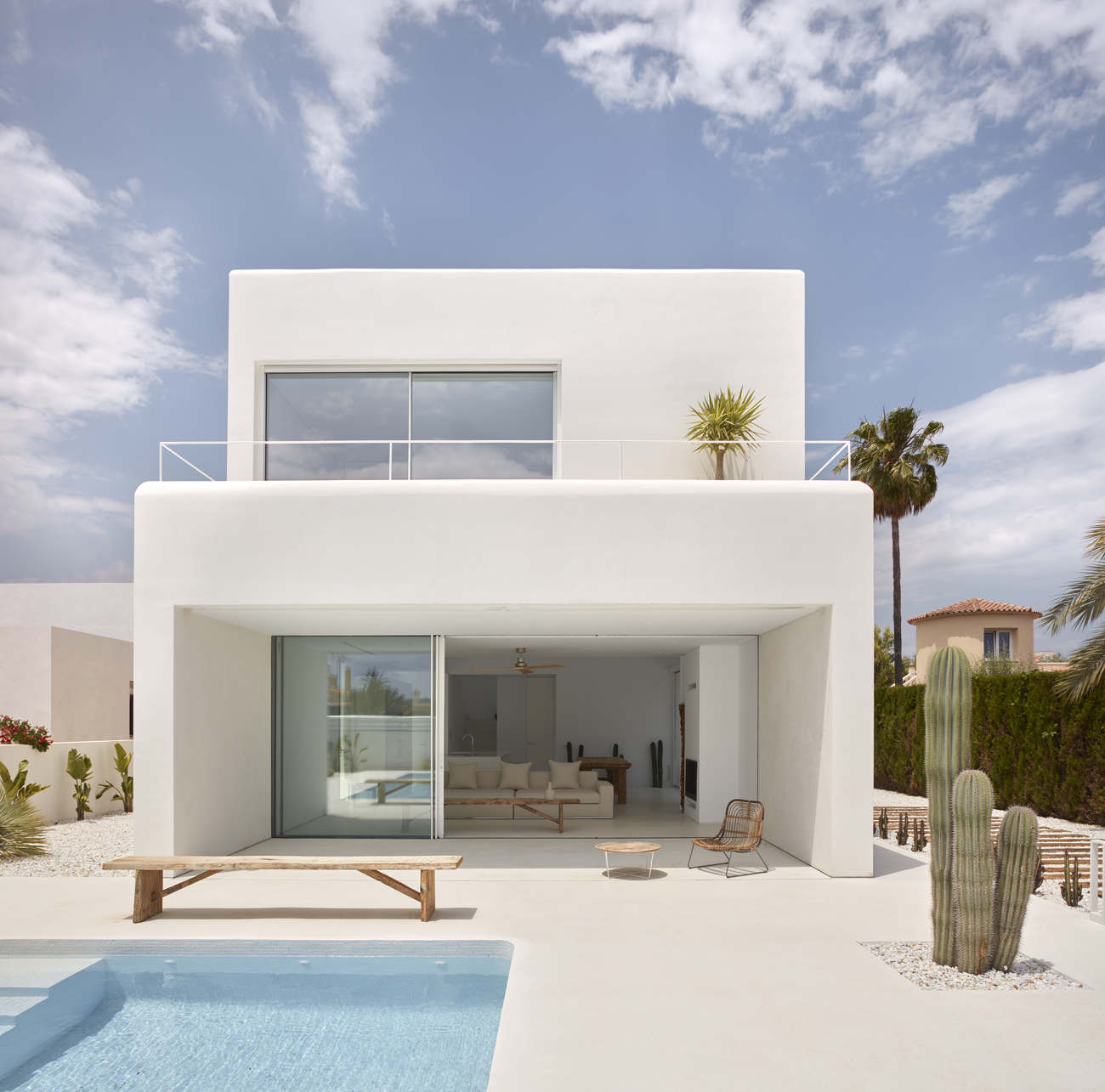 Microcement: where style meets functionality
This is undoubtedly one of the great advances in the decorative world. Microcement is a coating with industrial properties, but with exquisite results. With a thin layer of thickness, from just 1 mm to 3 mm, it allows spaces to be transformed in a radical turn and to be endowed with superior resistance and hardness. An interior as hard as a rock with an exterior that conquers hearts. In addition to being designed and prepared to cover surfaces where superior maintenance and an intact appearance over time are required, it can be customised with a wide range of colours and textures.
Everything that is good about cement is combined with aesthetic beauty to make our microcement in Oxford a material like no other.
Benefits of our microcement in Oxford that make it so special
There are many reasons, but it would be really interesting if you could see for yourself. We're not fooling you: our microcement in Oxford gives you what no other room renovation material has ever given you before.
A simple & artisan application
It completely eliminates the idea of what we think of as a normal building site, characterised by dust, debris and noise. Its adhesion to any substrate means that existing material does not have to be removed, making installation easier, quicker and simpler than any other. It saves time, as the rooms can continue to be used while the covering is being done, and resources, as no heavy or special tools are needed for installation. Excellent properties with exquisite results, and all in the blink of an eye.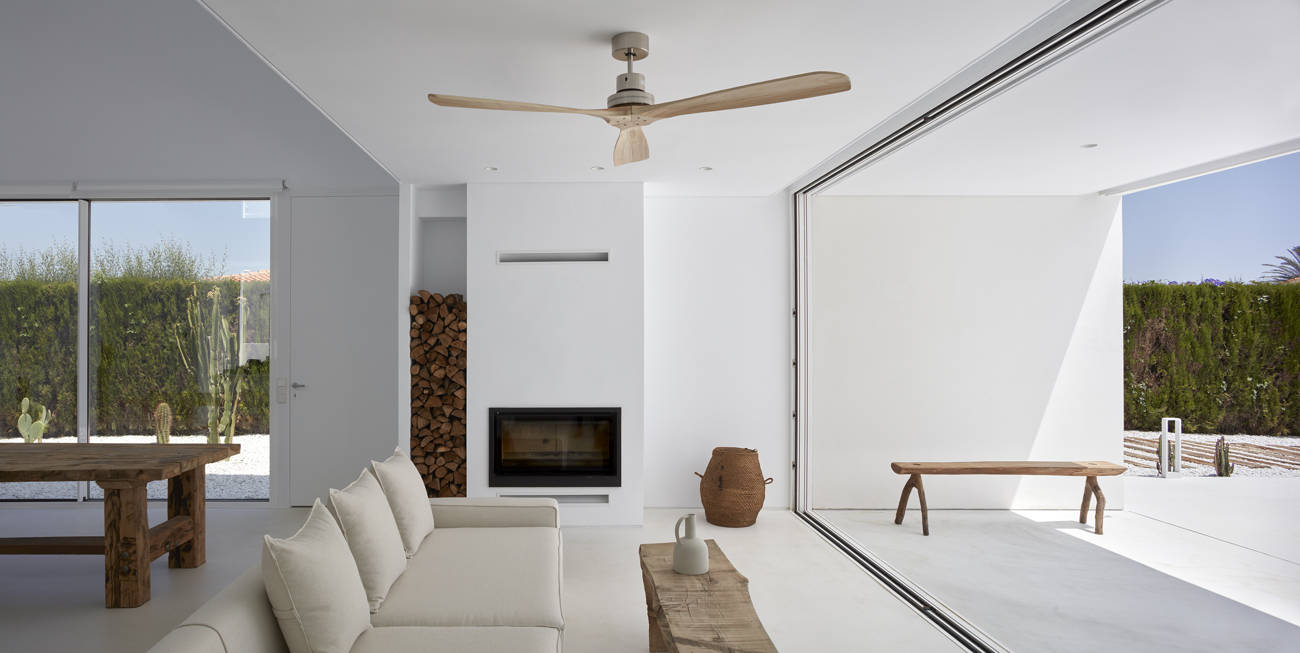 Will not crack or split. Guaranteed
An industrial and natural character for the toughest, hardest and most resistant surfaces. Repellent to abrasion, impact, foot and vehicle traffic.
Adhesive properties on any substrate
Outdoors it is wonderful, because it will protect the most damaged and exposed surfaces of a house and will keep them in perfect condition. Indoors, also, for the creation of diaphanous spaces, without joints and without interruption lines in which luminosity, amplitude and beauty take the main role, enhancing the aesthetic value of each of the rooms.
On tiles, marble, ceramic, tiles, plasterboard... adaptable to everything. Chameleon-like above all.
Heat resistant and waterproof. Really
Maintains the same colour and appearance despite frequent exposure to UV rays, rain, wind or hail. Sudden temperature changes are nothing to it. Recurrent contact with water or installation in humid areas, either. It is a super material.
Durable appearance, just like the first day
Our materials are of superior quality. A unique formulation for outstanding results, not only after installation, but also over the years. Expert application and good maintenance are two ingredients that are more than enough to keep your coating looking good for years, even decades.
Customise it as you like
As many combinations as you choose. If there is one thing that characterises our cladding, it is the possibility of finishes it provides. What about choosing a rustic style? Go for a medium-coarse-grained microcement. Are you looking for minimalism? Then go for white or neutral colours. And combine various styles together, such as vintage and industrial? Great, they match perfectly. Between styles, between colours and between textures. You can be the most creative and original person in the world. Limitless combinations that don't understand rules or parameters. Here you have the last word in decoration.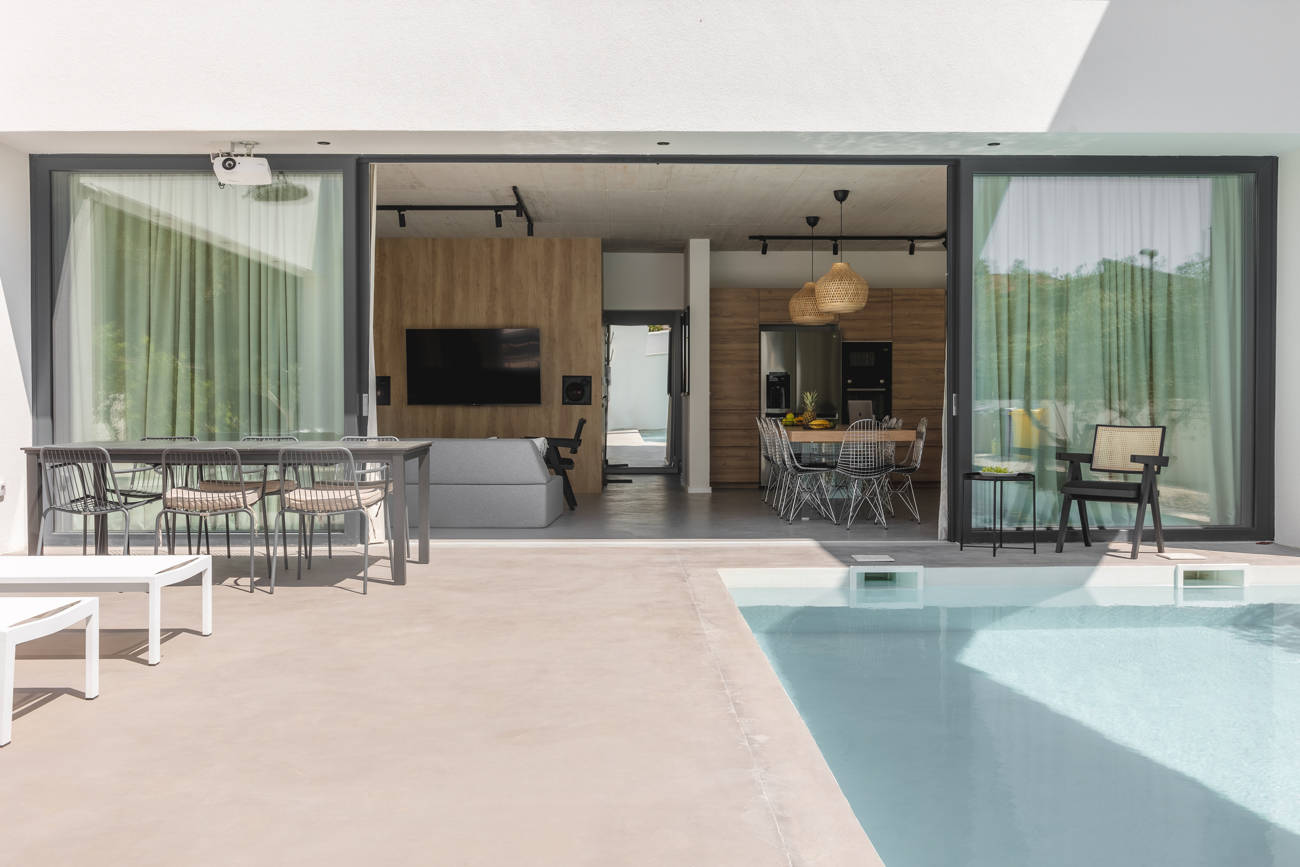 Topciment®- Worldwide dedication & passion for microcement
We do not forget, nor will we ever forget, the humility and hard work with which we began to enter this market. Our roots are what they are, and they exist. And they will remain intact in the same way throughout our career. This hard work has meant that today, Topciment® has the world's largest microcement distribution network. In the end, to achieve excellence you have to work on two things: dedication and passion for what you do. We have done this since our beginnings: we have not given up for a moment. Our constant desire to improve and to work in the search for new trends and solutions to offer our clients has made us successful. We have never been satisfied, we have always wanted to be ahead of the rest. Thanks to the dedication and commitment we put into everything we do and our passion for this noble material, we have created a distribution network all over the world in which more and more countries are joining us to market the best. If there are more and more of us, it is undoubtedly because we are doing our job well. We enjoy our work and that is what we show to the outside world. And there is nothing as nice as creating a positive feeling for the rest of the world. We don't fail, we don't promise, we just act. And anyone who trusts in our microcement in Oxford knows that, because only Topciment® is capable of giving the necessary confidence so that any renovation or transformation of spaces becomes an absolute success.
We offer you what other microcement in Oxford companies don't
If we are at the top of the microcement in Oxford market it is because we do things differently. And also because we offer different things. Those services that you need, that you're looking for, that you need. We give you everything at Topciment®, because our quality is unsurpassed and our commitment is total, and we want to give it to you in every possible way.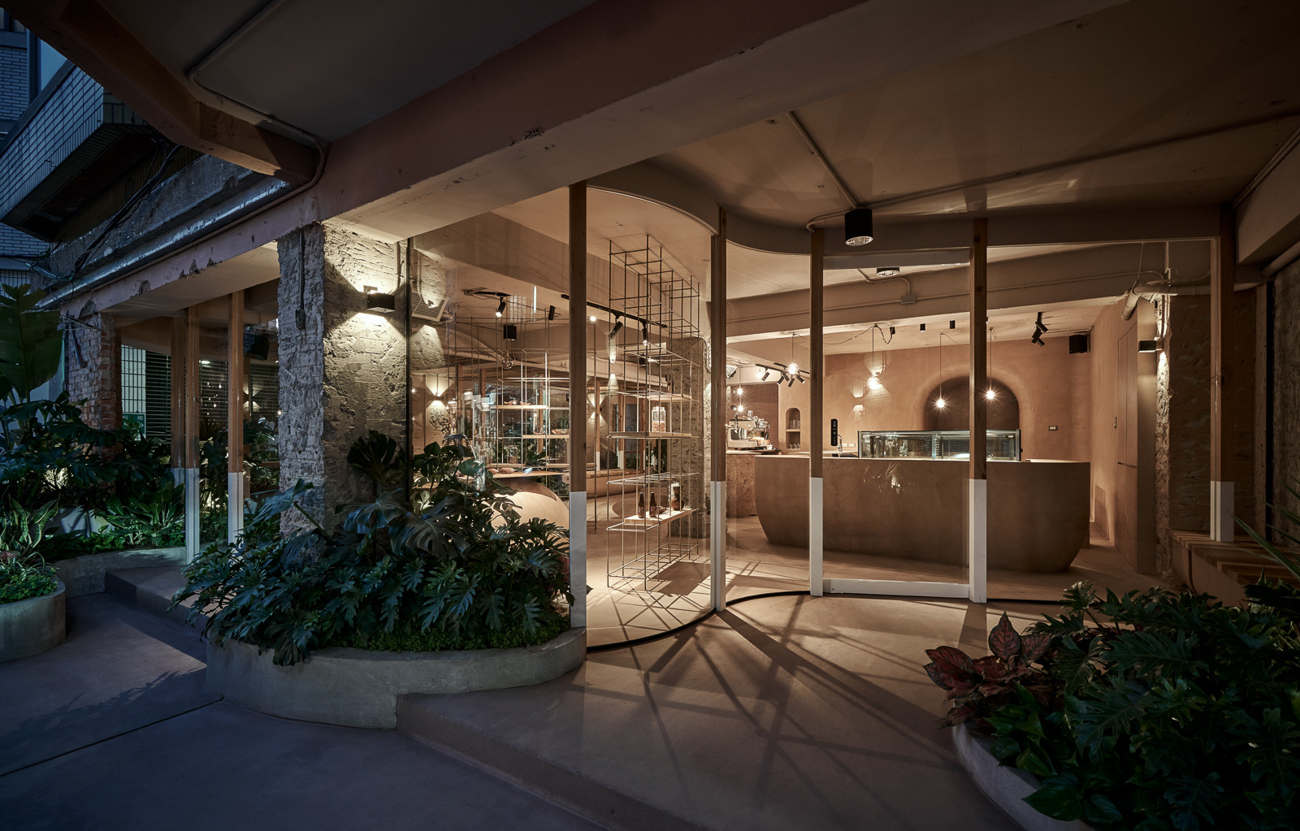 Titles recognising our commitment to quality and innovation
By subjecting our products to exhaustive quality controls, we have been awarded the ISO 9001:2015 certificate that recognises the premium nature of our materials. And we are proud of this, not for anything else, but because we are so committed to manufacturing only quality, that we are happy to have a tangible title that recognises this. And because we are never satisfied, we will always go further. But for the moment, being able to wear the label of INNOVATIVE SME is another of our most cherished, desired and prized achievements. We invest seriously in R&D&I, guaranteeing that our processes and techniques are cutting-edge, that we take adapting to change very seriously. That we want to continue to surprise, to continue to be leaders. As we have been doing since 2005.
Free, personalised and guaranteed technical service
For you, because you deserve it and because we want to be that light that guides your microcement project from start to finish. Our technicians are at your disposal to solve any doubt, lack of knowledge or question you may have. Completely reliable, up-to-date and expert information. Nobody can give you as much as we can.
Courses for professional applicators
And if you want to be part of one of the most demanded professions in the market, we propose you to join our training courses for professional applicators. Taught by our experts to provide you with the most advanced knowledge and techniques until you become a true master of this art, just like us.
Our microcement in Oxford for wet areas
How many materials can you remember that work equally well for dry surfaces as they do for wet areas or areas in frequent contact with water? Our microcement in Oxford certainly does. It is ideal for covering shower trays, washbasins or basins, as its waterproof properties protect them against damp and water seepage. A perfect effect to achieve surfaces that remain intact and with their maximum aesthetic value over time, because, in addition, it is super durable. No more worrying about special or extreme care of damp surfaces, with our materials, that's over. Obtain maximum beauty and exquisiteness in your bathrooms and forget about stains and chipping. Boost the hygiene of rooms where it is so important to maintain it: the absence of joints creates cleaner and bacteria-free surfaces, reducing the complexity and cleaning times and optimising bathrooms and toilets to their maximum splendour. Places that take a radical turn from what we commonly know of them, to become those rooms in a home or commercial premises as authentic spaces of comfort, with pleasant sensations and unmistakable style.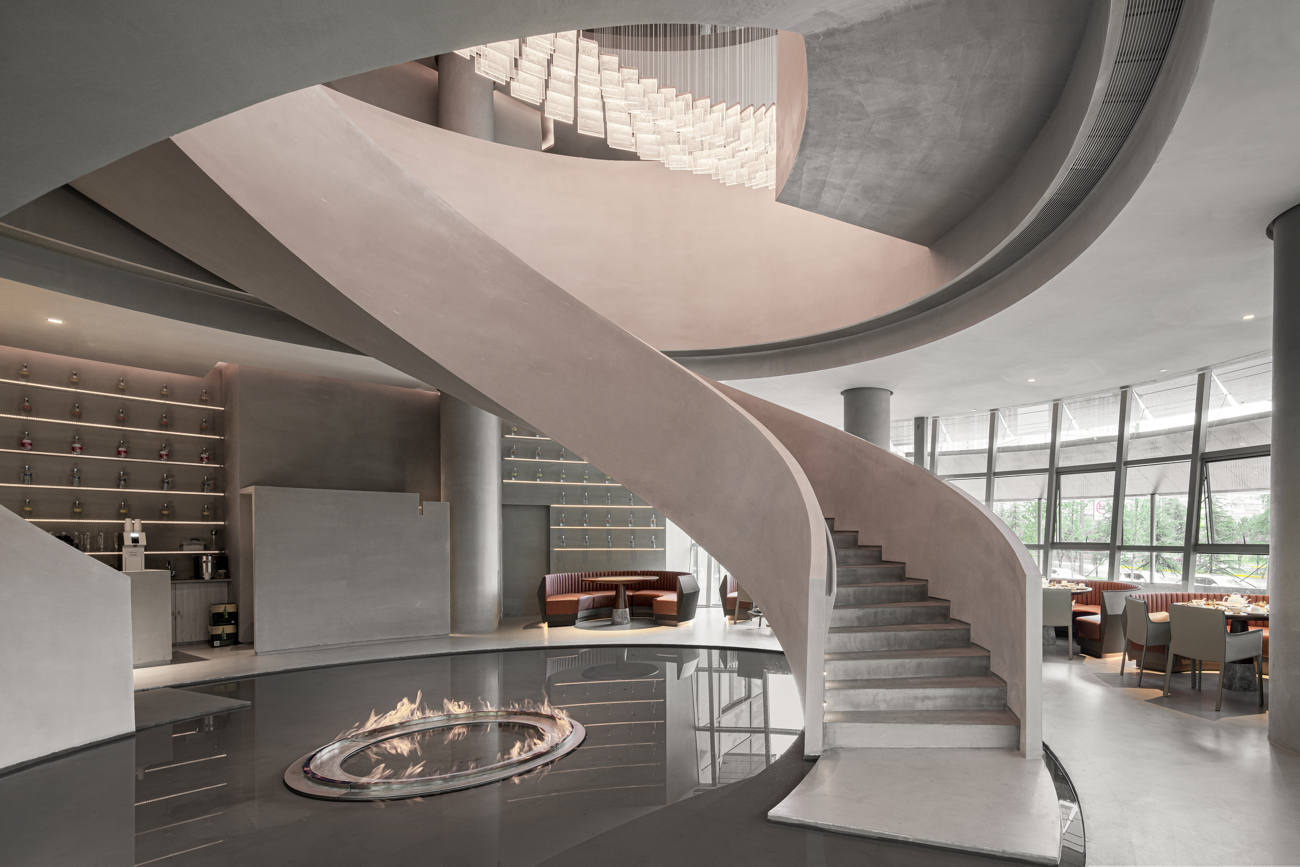 Vertical and horizontal surfaces with our microcement in Oxford
Walls or floors, indistinctly. The combination of one without the other or both together. In any case, it protects vertical and horizontal indoor and outdoor surfaces and enhances their exquisite, renewed, unique appearance. With our microcement in Oxford you get a different, unique effect that no other person will have like you. Personalise it to your taste and see how its properties remain intact for longer.
Maximum safety in flooring
What if your floors were to become panoramic surfaces with their floor coverings, completely reminiscent of the horizon? A perfect fusion of vertical and horizontal surfaces camouflaged from each other to achieve the purest visual and atmospheric harmony. Spaces whose sensation is of greater amplitude and greater luminosity, which bring out the maximum splendour and characteristics not only visually, but also functionally, of the rooms. Quite a dream, isn't it? But it becomes even better when you know that covering your floors with our microcement in Oxford translates into greater safety for you and the people around you. That anti-slip property makes it one of a kind. The peace of mind of knowing that slips and falls are reduced by far. That if water falls, it won't seep in. And if an object or person hits it, it won't crack or crack. Cleaning? Also easier and in a single pass. That's the thing about eliminating joints or interruption lines. Indoor floors, shower trays and stairs are safe, protected and look completely new, modern and unique.
Appealing texturing walls
Vertical surfaces with our microcement in Oxford achieve a special effect that other materials do not provide: a soft touch and a pleasing visual effect. Because if there is one thing that is pleasing to the eye, it is surfaces whose textures are smooth, minimalist, uninterrupted. And what better than on walls, those that cover any room, any space, any place. Smooth surfaces in which an elegant and sophisticated component stands out, but which still maintain the hard, resistant and robust properties for which our wall coverings are characterised.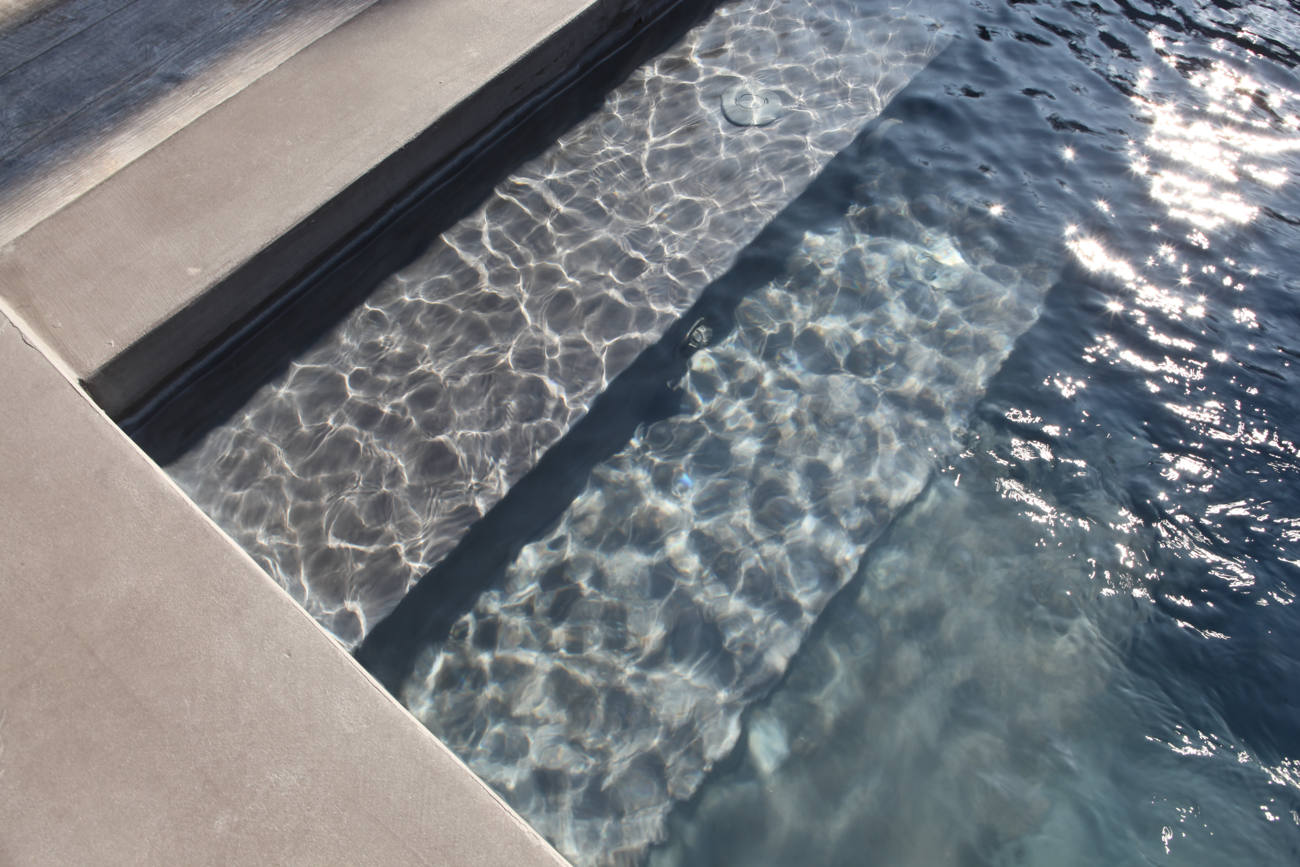 Transformation also outdoors with our microcement in Oxford
Facades, terraces, ramps, porches and swimming pools covered with a potential anti-slip property, an unequalled waterproof character and a film-like beauty, as never seen before. No cracks, no fissures, no joints. Total and absolute protection against bad weather, sudden changes in temperature, UV rays and traffic of people and vehicles. No other option is better for exteriors than our microcement in Oxford. Surprise yourself with how to get the most out of those places that speak about you, that show who you are on the outside. And what's better than having them cared for, protected and beautiful. Maximum potential and maximum performance to ensure that outdoor spaces remain perfect over the years. And to everything.
We have not only microcement: color paints and glazes
When you transform or decorate a room, you strive for excellence. You want it to become a place of the utmost taste, comfort and beauty. For this reason, at Topciment® we not only work with microcement in Oxford, we also offer you a wide range of paints and finishes to give personality to your floors and walls with the most surprising and creative results, but above all adapted to what you are looking for, to what you like.
High-design metallic glazes with Elitte
The line of glazes to give every surface superior creativity, originality and style. Designed for both traffic and non-traffic surfaces to achieve a metallic (Glaze) or glitter (Glitter) finish.
Exclusive tile paint: Emottion
Paint for painting old or worn tiles to make them as new and beautiful as the first day. It does not crack and repels water, abrasion and UV rays.
This product is available in 10 colours to let your imagination run wild and dare with the most exclusive combinations.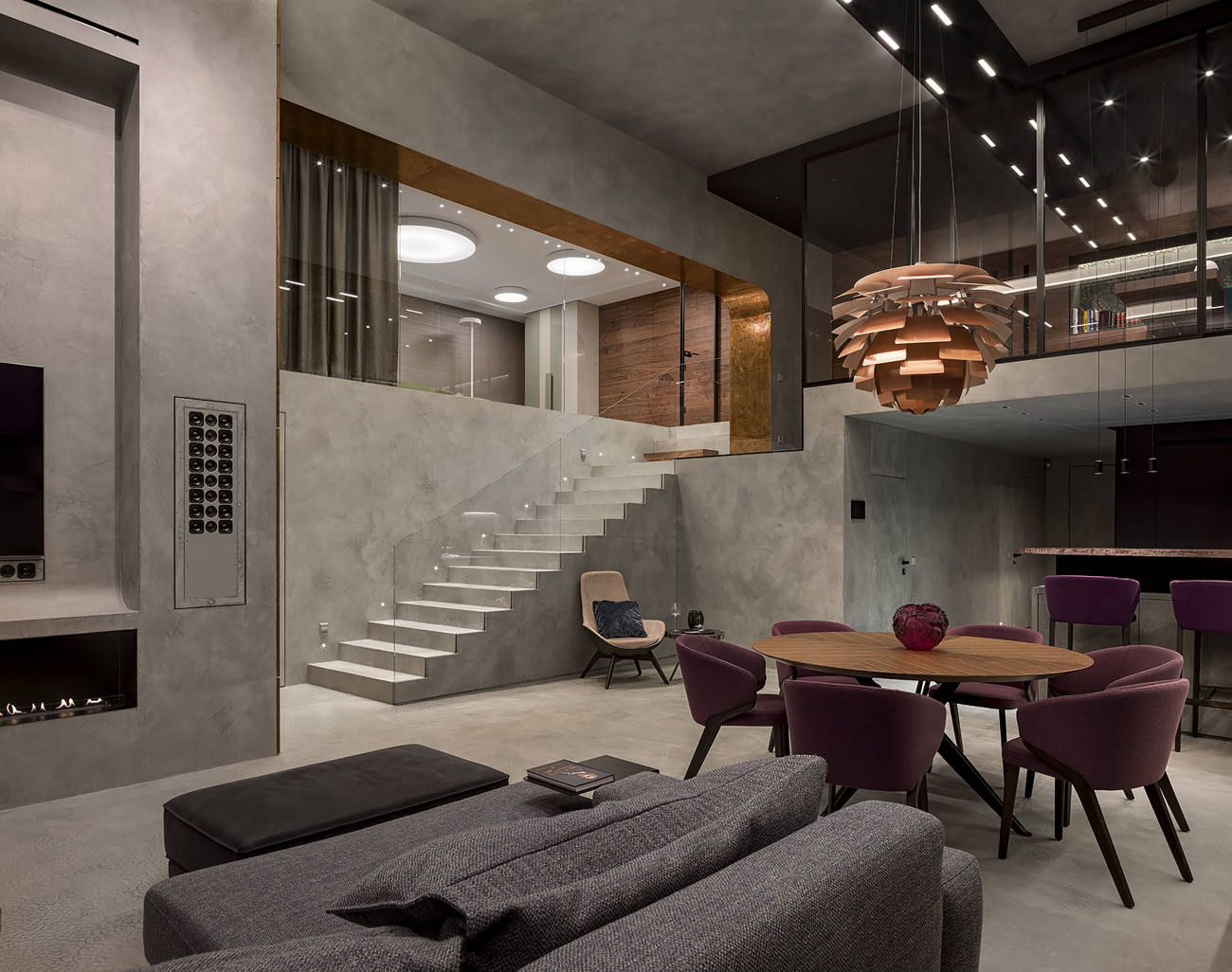 Metallic Coatings: Classic Mettal & Pure Mettal
For the more daring, Classic Mettal and Pure Mettal are two innovative products that enhance metallic finishes to give surfaces an even greater personality and an exclusive, different and authentic atmosphere. Attractive finishes both indoors and outdoors. By using Mettal activator you can also achieve a very characteristic rust effect, particularly suitable to enhance retro, industrial or vintage style rooms.
Would you like to be one of our microcement in Oxford partners? Let's talk
Since we started in 2005 we haven't stopped expanding. We have continued to grow into what we are today: leaders in the seamless coatings market with a worldwide distribution network like no other. We are more and more stronger everydayAnd that's why we'd love to have you - why not join us? We are giving those who want to distribute our microcement in Oxford the opportunity to join us in marketing the best decorative solution on the market. Not only will you be offering the latest in quality and materials, but you will be surrounded by the best technical experts in the field. This is an exciting project with a great opportunity for development and growth, both personally and professionally. Our worldwide presence requires someone like you, someone who is as passionate about this world as we are.
Come and join us! Fill our contact for to know all details.
Find your seamless solution in our microcement in Oxford catalogue
One product. Infinite uses. We have managed to use a microcement-based formulation to create a range of specific products for every need. For every project. For every person. In our microcement in Oxford catalogue you will find the perfect solution for you. We have what you are looking for. Take a look and see for yourself. Step into a world of options that answer all the ideas you have in mind.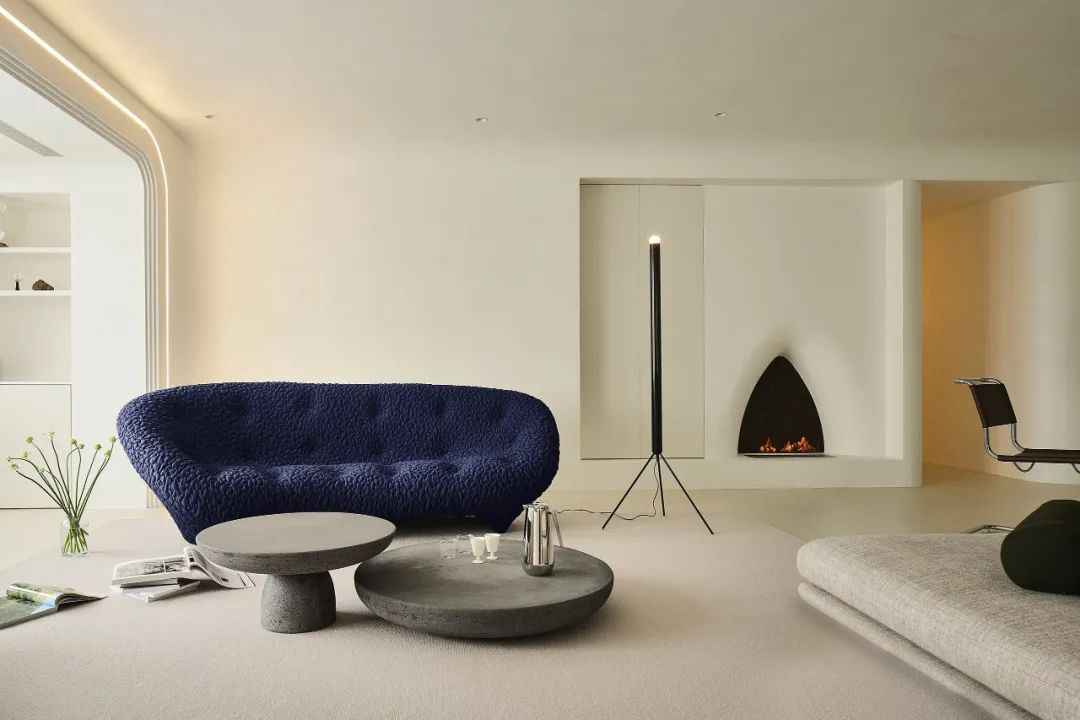 Microbase
The perfect preparation base for any substrate. Our Microbase serves as a preparation product for floors and walls, guaranteeing maximum hold and stability on existing material. The perfect ingredient for a job well done, no doubt. Its medium granulation makes it ideal for use in finishing, for those looking for a rustic style on their floors and walls.
Microfine
Designed for wall cladding, to which it provides, in addition to the resistance and protection for which microcement is characterised, an elegant and sophisticated character. Tasty textures, fine and soft to the touch, which provide an exquisite decorative value.
Microdeck
Ideal for interior floor coverings. Shower trays, washbasins or sinks or floors that do not crack or crack, endowed with maximum resistance and safety thanks to their powerful anti-slip and waterproof properties.
Microstone
For outdoor spaces, Microstone. Facades, terraces, ramps, stairs and porches with maximum anti-slip safety and the best protection against the appearance of damp and damage caused by frequent contact with water, thanks to its waterproofing properties. The peace of mind of knowing that the quality and exquisite appearance of your outdoor spaces will always remain intact, beautiful and resistant to whatever comes their way.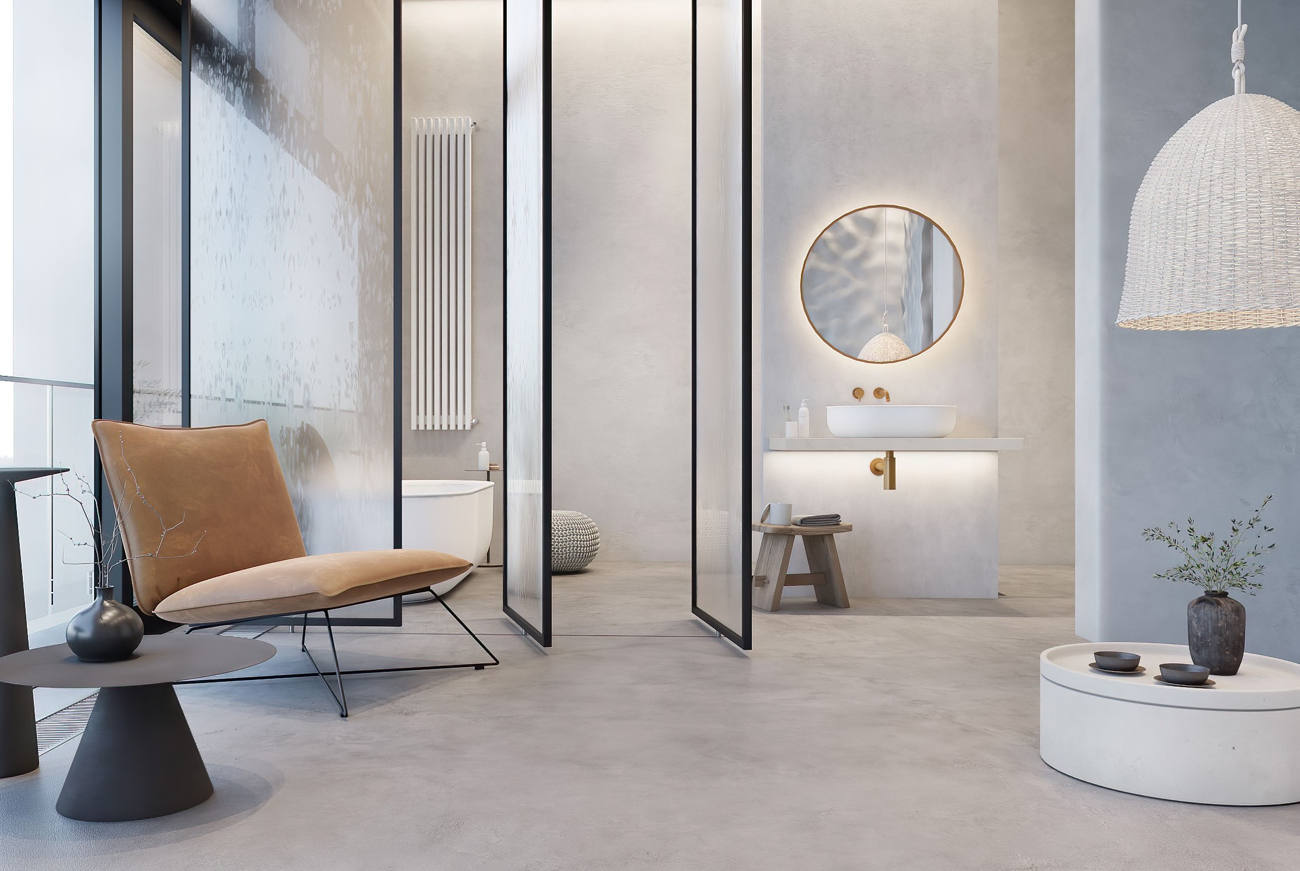 Atlanttic
The perfect companion for wet surfaces such as pools, fountains, spas and other places in frequent contact with water. Submersion resistance like no other, anti-slip and waterproof properties. A true work of pool art that brings the waters of the Caribbean to your own feet.
Effectto
Innovation in the world of ready-to-use products, entering the microcement market to make life easier for professional applicators. A technique that requires no formulations, no mixing, no application of fibreglass mesh during installation. The result? Optimisation of working times and maximum excellence in the results for interior and exterior floors and walls.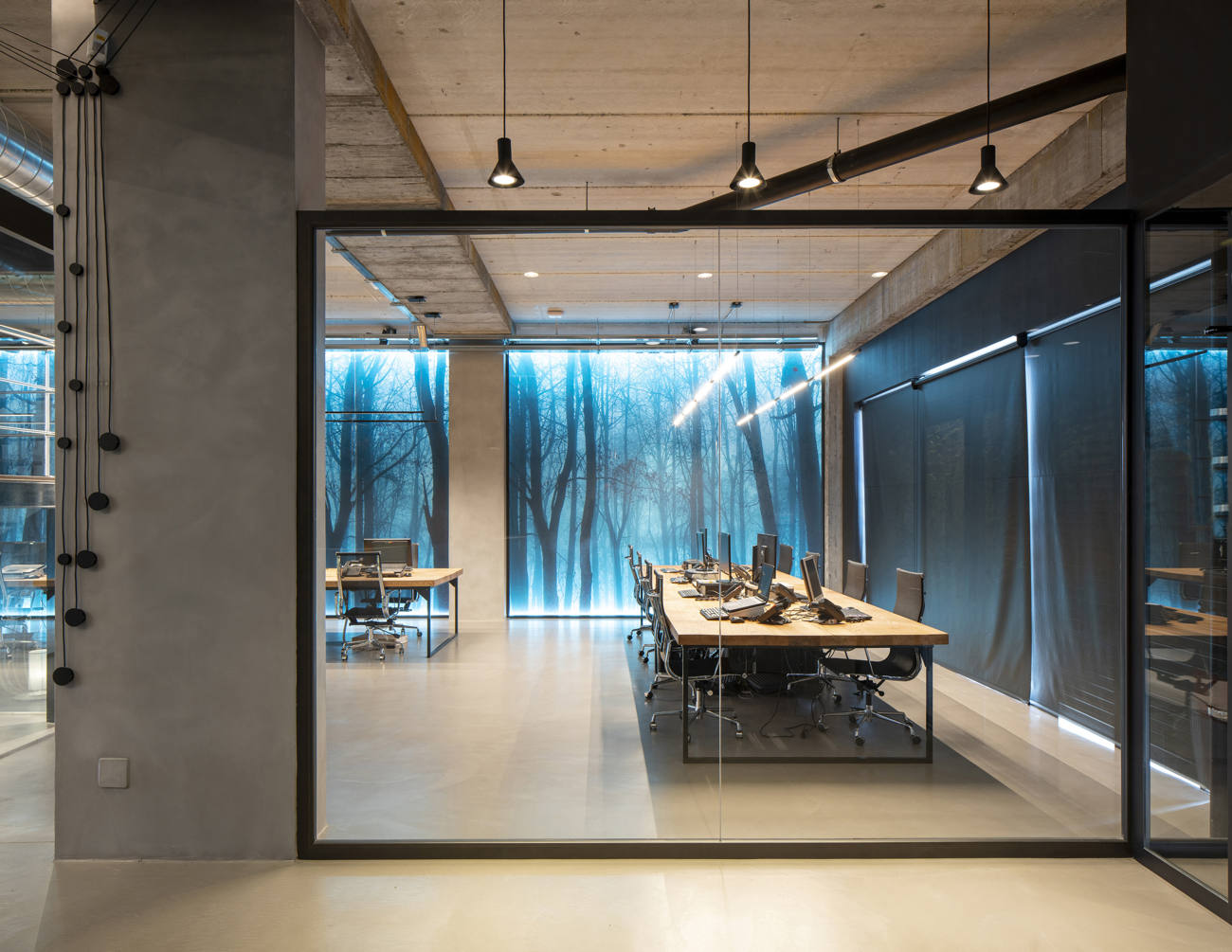 Industtrial
Extreme hardness is achieved with Industtrial, the epoxy resin-based option. The maximum in resistance and robustness for those surfaces that still need an extra resistance, such as floors and walls in offices or industrial buildings, where an extra guarantee in maintenance is required and that are going to be more punished or transited than the rest.
Natture
Lime-based product, which perfectly imitates the tadelakt or stucco effect, the big trend in the decoration market. The purest result, evoking the textures of nature. A great success to achieve an added aesthetic value, while providing interior walls with all the resistance, hardness and robustness of microcement.
We are happy to help you! Fill in our contact form now
Ready to tell us what's on your mind? Write to us now and we'll get back to you in no time.