Microcement in Plymouth - Specialists in South West England
We have been producing, applying and distributing microcement for almost twenty years. During this time we have built up a proprietary process, improving at every stage to become a benchmark in decorative coatings.
Each and every one of our products integrates innovative technology to adapt to the tastes and needs of the most demanding customers as well as professionals in the sector who only offer the most distinguished finishes on the market.
We are ready to become your microcement company in Plymouth, who you can trust at all times. We have the perfect combination of a range of high quality products and a team of professional applicators with experience in all types of surfaces and locations.
Thus, we have renovated homes, premises, hotels, offices or commercial premises regardless of the size and location of the areas to be covered. In fact, in every case, the results have exceeded our clients' expectations.
We are used to offering a high standard and we want you to check it out because for us, a satisfied customer is one more reason to continue providing the best possible service in terms of high quality coatings.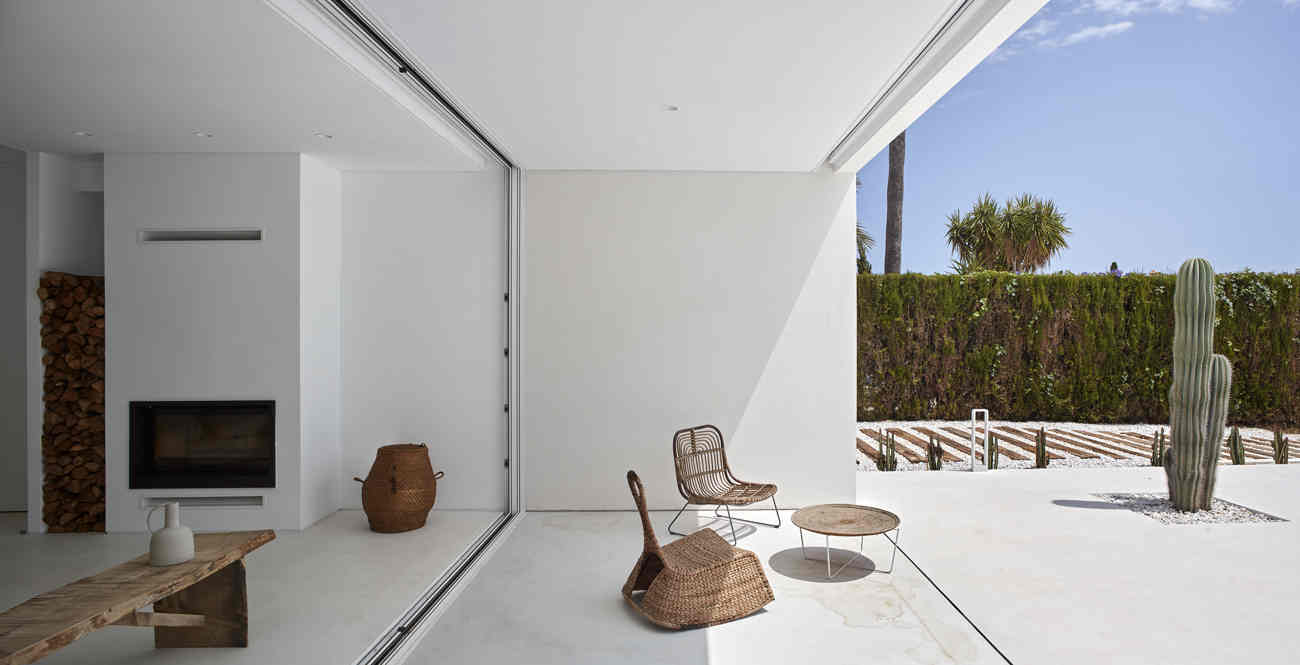 What is microcement? The high-end decorative solution
Microcement is a continuous pigmented coating containing resins, polymers and aggregates which, with its 3 mm thickness, can be applied in very thin layers on any surface, allowing it to be decorated in a very short period of time.
As it is extremely thin, this coating adheres perfectly to tiles, terrazzo, gresite, concrete, marble or cement, respecting the structural loads to which it is applied, both vertically and horizontally.
As it does not generate expansion joints, as well as improving the appearance of the rooms, it gives them a spaciousness and luminosity that other materials cannot. Furthermore, when renovating a space with microcement, no debris is created, which means that renovation processes tend to be much cleaner.
If we add to all this the wide variety of colours, finishes and textures that can be obtained, we can understand why it has become a decorative covering that is so widely used nowadays.
Microcement benefits: waterproofing and much more
Microcement is a material with so many unique characteristics that the benefits it is able to offer can only be provided to professionals and users by a coating like this one. We are going to analyse the advantages that this coating has and that will favour the performance of any surface.
The most waterproof coating
Waterproofing is only one of the great characteristics of microcement. This is definitive and very important in a construction material as it allows the application in interior and exterior surfaces where the environmental humidity is high or the contact with water is constant. Thus, microcement becomes a special ally of bathrooms, kitchens, swimming pools or ceilings, protecting them from mould or other dampness derivatives that may appear.
Dazzling luminosity
As it is a continuous coating, that is to say, without expansion joints, the floors and walls that are covered, microcement reduces the application times in a reform or a new application in general. Once finished, its resulting textures, colours and infinite continuity attract light, creating rooms that are extremely pleasant.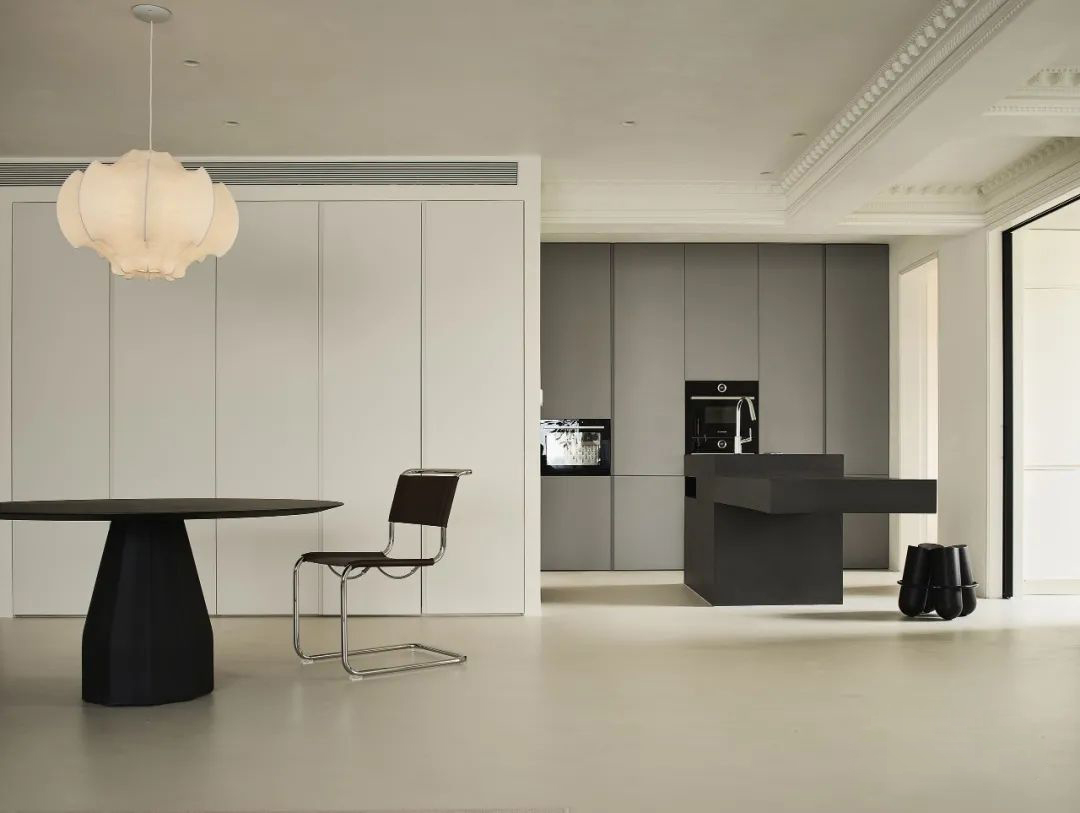 Total versatility
Versatility is one of the great benefits of this covering. In addition to adapting to any type of existing material on the surfaces to be covered, it also adapts to interior or exterior spaces in domestic, commercial, work or industrial environments.
Resistance to any threat
If the Topciment® application process is respected, our microcements deploy all their resistance on the surfaces to which they are applied. In this way, the substrates are protected against the appearance of cracks or fissures, high pressure, heavy foot or vehicle traffic, UV rays or humidity.
Reduce costs to a minimum
The use of microcement in renovations does not generate any building work, so there is no need to apply for any type of licence or permit from the authorities. In addition, as no rubble is produced, there is no need for any type of machinery or extra manpower to carry out the debris removal work. All of this undoubtedly reduces costs.
Microcement in Plymouth has multiple applications
Because it has so many virtues, the use of microcement in Plymouth is widespread. Thus, it is very common to find it on any type of surface or room, demonstrating once again the versatility with which it is endowed, which allows it to be applied on vertical and horizontal areas without any problem.
Walls of aesthetic height
Walls are those areas that allow the goodness of microcement to be displayed in a natural way. It can be applied without any problems on these surfaces as its weight is reduced and does not affect structural loads. Once applied, they become a combination of textures and colours that enchant those who come into visual contact with them.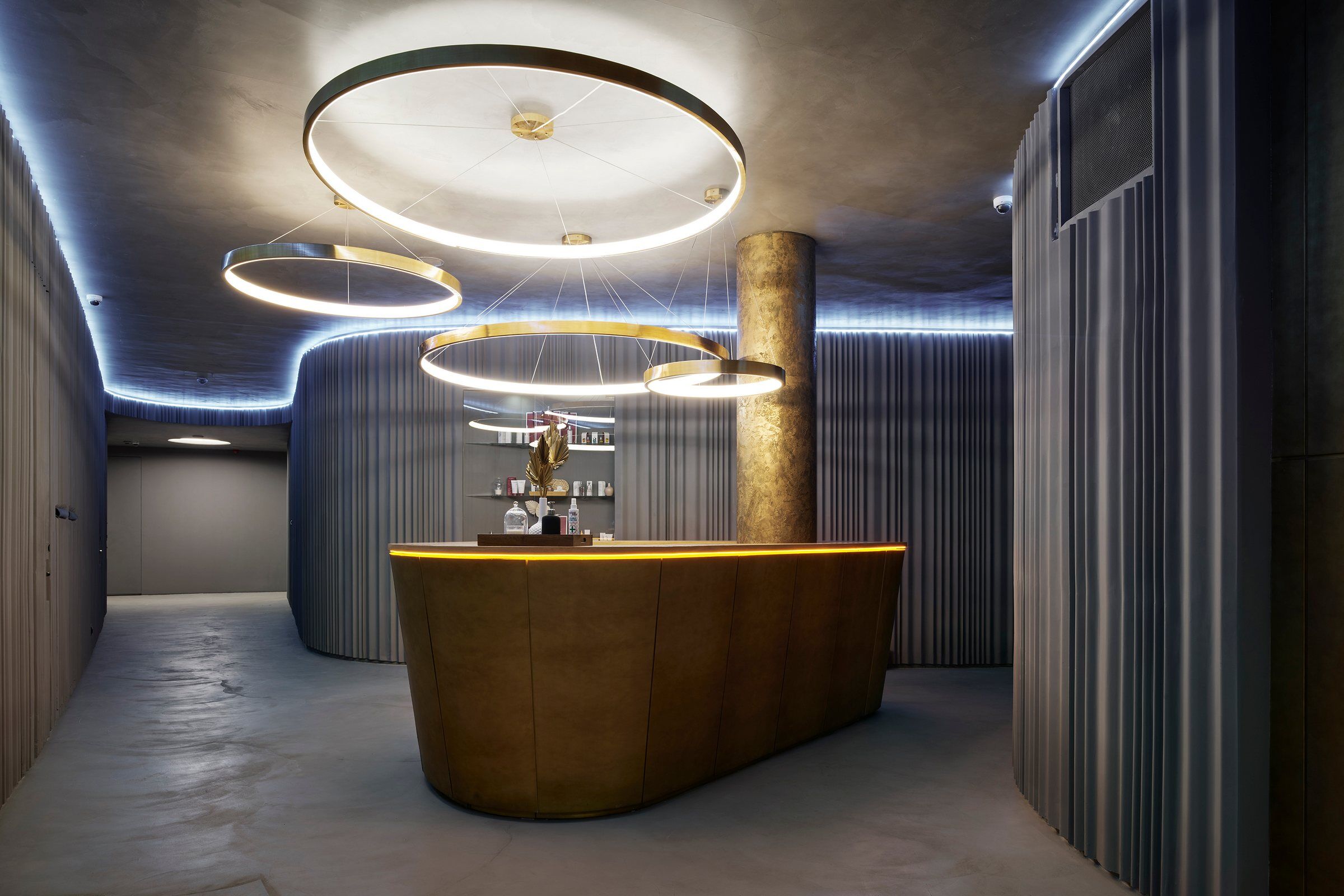 Floors of infinite beauty
The most beautiful floors we can find are those in which continuity is present. Those floors without joints that extend the length and breadth of a room, without the risk of cracks or fissures appearing, providing a modern and avant-garde touch and relaxing sensations to people. In addition, as it has no expansion joints, it is much easier to clean as it allows all the nooks and crannies to be reached.
Safe and waterproof bathrooms
In addition to its non-slip aspect, essential for places such as showers where slips can occur, we must also add that this material has the ability to create waterproof surfaces that will prevent mould or damp from appearing on walls and floors in bathrooms.
Ultra-resistant kitchens
Kitchens are those spaces that need to be covered with materials that guarantee very high resistance to knocks, scratches, burns or high foot traffic. Worktops, floors or walls can be covered with this coating so that these surfaces are kept in perfect condition and can withstand day-to-day use.
Beautiful and functional furniture
Thanks to its low weight and its ability to adapt to any surface, the application of microcement in furniture has become an absolute trend. It is able to give furniture a whole new style, making it much easier to clean and much more resistant to typical knocks and scratches.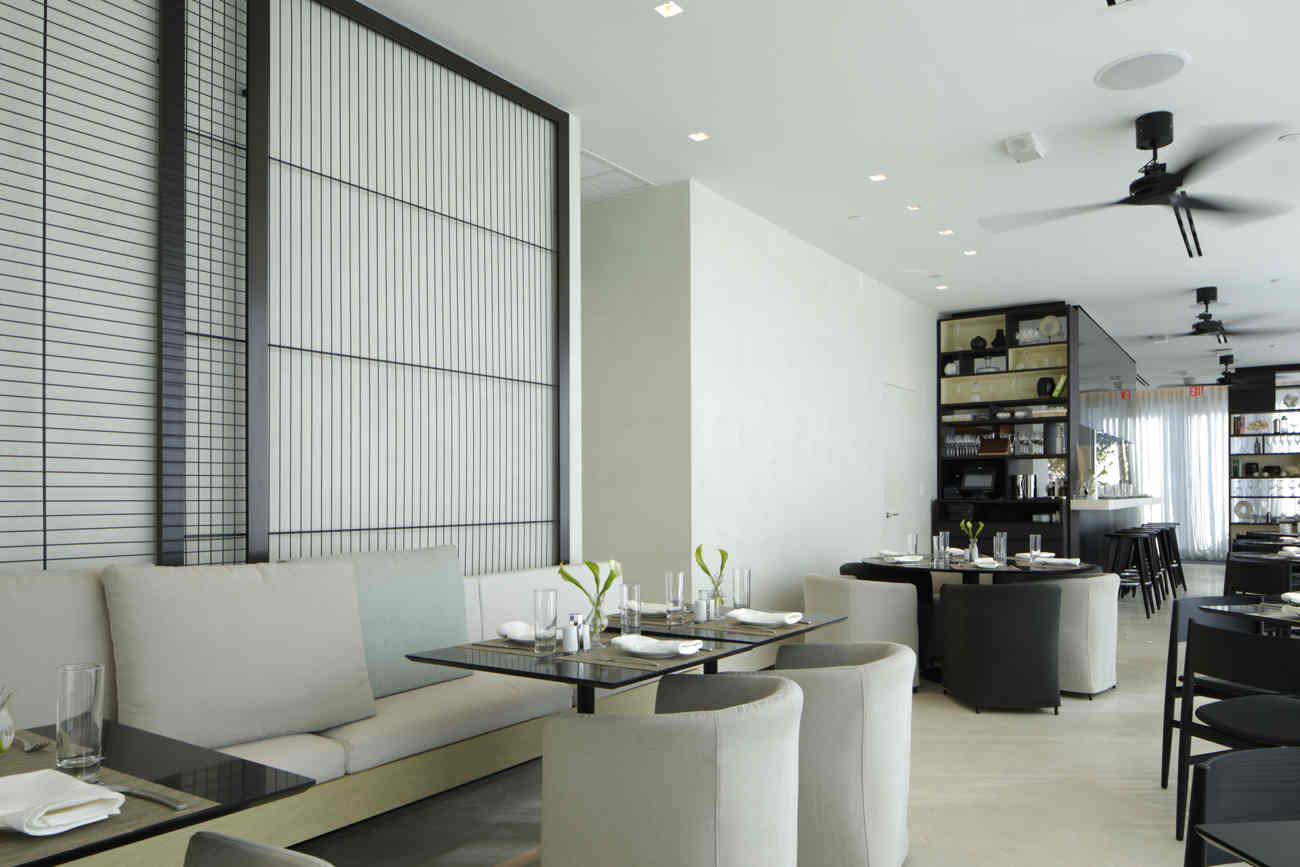 Microcement in Plymouth, for residential or professional spaces
Due to its characteristics, microcement is prepared to offer the best performance in any situation, whether in the residential or industrial field, enabling its application anywhere.
Therefore, in Topciment® we have a wide catalogue of products designed to give maximum performance in any situation, whether they are spaces that belong to domestic spaces, giving them unique resistances that allow them to remain in great condition so that their surfaces do not crack over time.
In the same way, we create a product for the industrial field that has much greater resistance but that resists the passage of many people as well as the transit of planes or trucks, loaded or unloaded.
In addition to these technical advantages, we do not neglect the aesthetic aspect and all our products guarantee maximum decorative performance wherever they are used.
Range of products guaranteeing the best finishes
Construction professionals need products that are versatile, resistant, decorative and of high quality. If there is one product range that has these qualities, it is the Topciment® collection.
- More durable waxed concretes: durable floor and wall coverings that do not crack.
- Mechanical and chemical resistance to wear and tear as well as to impact and stains.
- Thinner but stronger: a thickness of 2 to 3 millimetres is enough to make a difference. Our materials do not affect the structural load of the substrate.
- Non-slip and waterproof finishes.
- They are ideal for outdoor use because of their high resistance to UV rays and climatic factors such as rain and wind.
Below is a brief description of each of the Plymouth waxed concretes available to the professional. A decorative system that also includes cleaners and waxes (Ecoclean and Ceraciment respectively).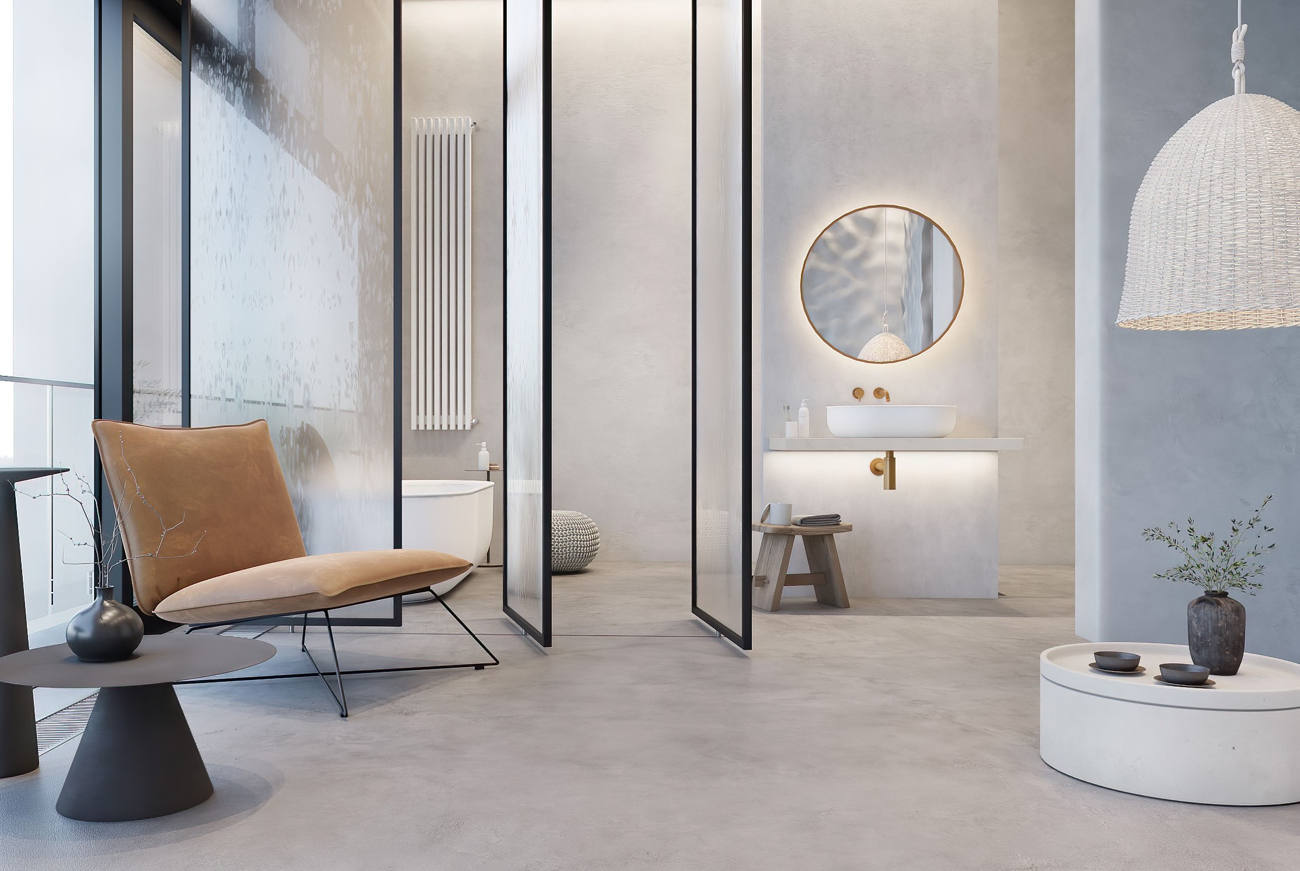 Microbase, the waxed concrete base for any surface
Without a solid base, it is not possible to consolidate a resistant and durable covering. It is not for nothing that they say that a good house is built from the ground up. This is the task of Microbase, our waxed concrete preparation for floors and walls. A very hard coating, available as a single-component (Evoluttion) and two-component (Sttandard ), which must be applied before other systems such as Microdeck, Microfino or Microstone.
In addition to its robustness, it is distinguished by its very good mechanical and chemical resistance. So much so that it is also increasingly used as a microcement finish, especially when a pronounced rustic finish is required. This product is available in three grain sizes: L, XL and XXL.
Microfino, the waxed concrete finish for walls
For walls and other vertical surfaces such as ceilings, we have Microfino, a waxed concrete finish for non-passable surfaces. An eye-catching coating with a natural, smooth finish. Unlike other systems, this product is characterised by the creation of a unique water effect.
Also available in two-component (Sttandard) and one-component (Evoluttion) formulations and in three grain sizes: XS, S and M. A product of such extraordinary hardness that some users choose to use it for floors. One of the most popular coatings due to its unbeatable mechanical and chemical resistance.
Microdeck, the waxed concrete finish for flooring
The most recommended for creating decorative continuous floors is Microdeck. A finishing coat that, among all its advantages, stands out for its ability to create anti-slip finishes on its own without the need to apply a specific treatment to the substrate. Available in M and L grain sizes and as single-component (Evoluttion) and two-component (Sttandard ) waxed concrete.
It is also a paving finish that offers greater resistance to foot traffic than other products. It also performs well in terms of abrasive wear. In fact, it is so hard that it can be applied to terraces.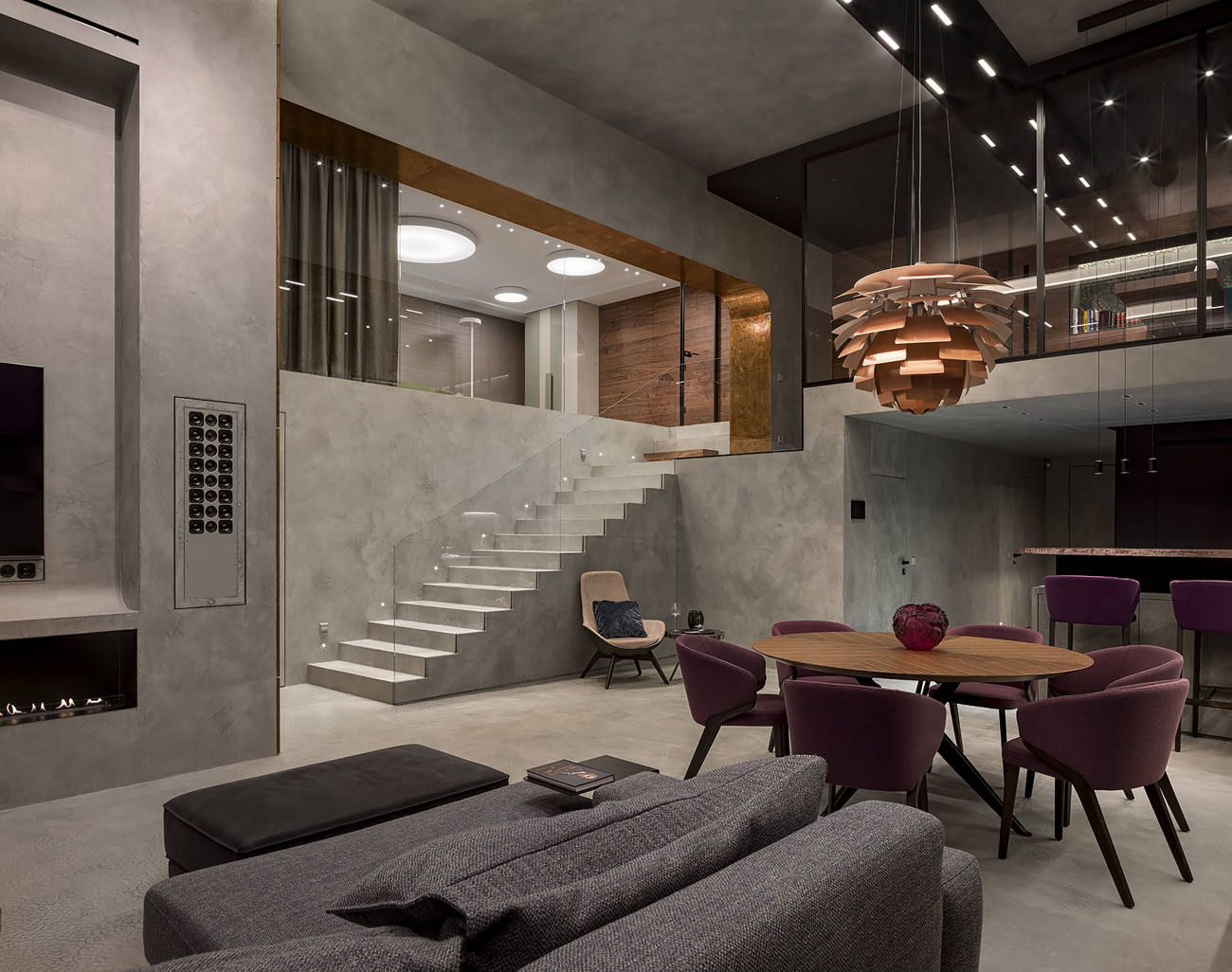 Atlanttic, waxed concrete specifically for swimming pools
A few years ago, the design of an exclusive waxed concrete for swimming pools, both for existing pools and those already built, became a demand of the sector. A demand that we have fulfilled with the launch of Atlanttic, a two-component coating for areas in contact with water.
Among its many qualities, the anti-slip and watertight finishes obtained after coating the crown and edges of the pool should be highlighted. This makes it possible to create a safe space, free from falls and slips. A state-of-the-art coating that is also suitable for the pool shell due to its excellent resistance to immersion. Its areas of use extend to saunas, thermal baths, fountains and ponds.
Microstone, the ideal waxed concrete for exteriors
Waxed concrete is not a coating that is limited to indoor spaces. In fact, it is increasingly used as an exterior material to create and renovate terraces and facades. A coating that is resistant to environmental moisture, UV rays and rain.
Sttandard Microstone is tolerant to the effects of weathering and is more resistant to wear and tear from abrasion, heavy traffic and impact. A two-component coating with a coarser aggregate composition that also provides a non-slip finish. Available in two grain sizes: L and XL.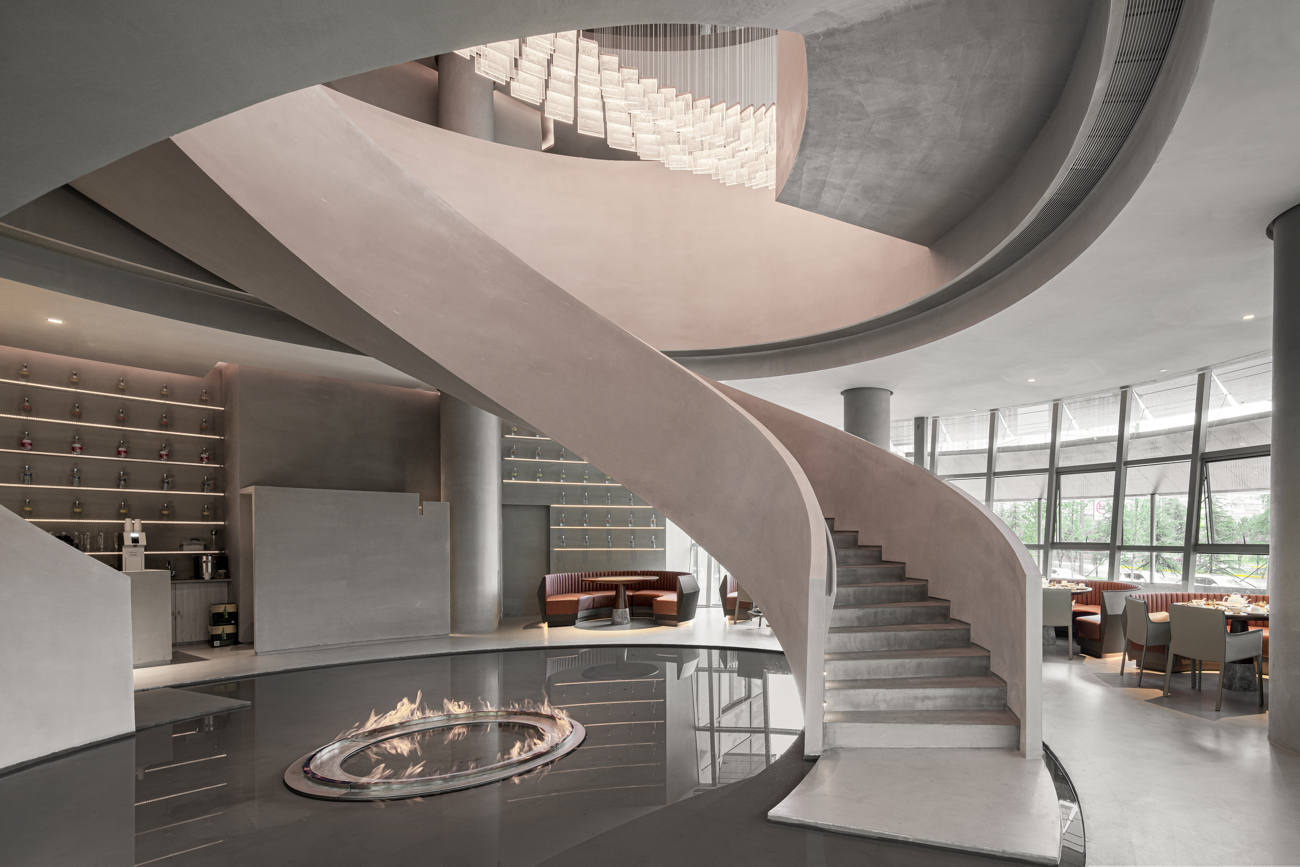 Industtrial, waxed concrete based on epoxy resin
Industrial environments need to be covered with more impermeable and ferrous materials. This is exactly what Industtrial offers, a waxed concrete made of epoxy resin that provides magnificent mechanical and chemical resistance in commercial premises, industrial buildings, offices, car parks, galleries, etc. Available in 4 grain sizes (XL, Base, Medio and Liso), all suitable for interior floors and walls.
A product with greater resistance to environmental humidity and water than conventional microcement, as well as to heavy traffic and abrasion. Another of its advantages, in the case of walls, is that it does not sag like other coatings on the market. In addition, the application coats are reduced to three (two for preparation and one for finishing) compared to products that require four.
Quartz Efectto: Microcement ready to use
This microcement full of qualities is already mixed and ready to be applied and develop these properties on any surface. It can be applied quickly, has excellent adhesion, is versatile and has many aesthetic qualities. In addition, it has a very wide range of colours and different granulometries to renovate floors and walls to taste, both indoors and outdoors.
Natture: Lime-based Microcement
This two-component coating has very high aesthetic and functional qualities. Therefore, its resistance and aesthetic possibilities are far superior to those of other products. It protects indoor and outdoor areas and makes floors and walls decorative with many different effects, such as tadelakt.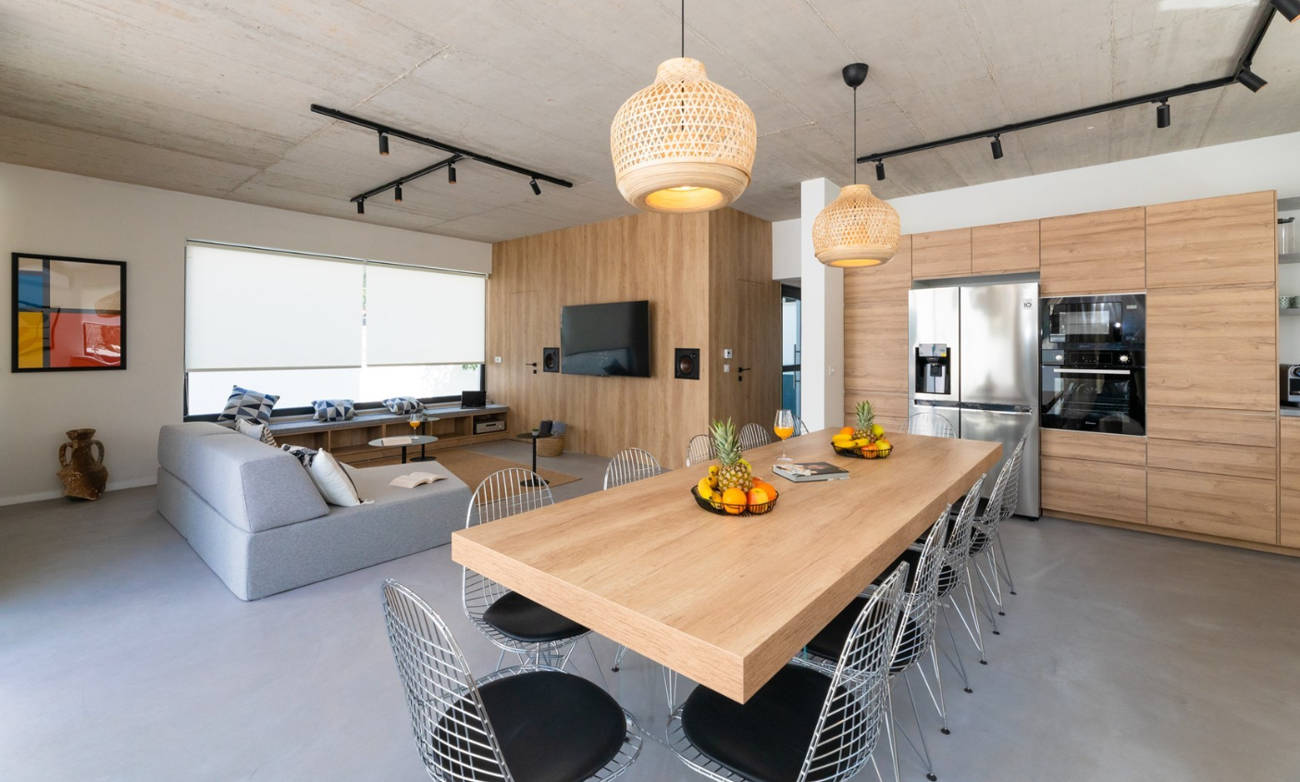 Experts installers of microcement in Plymouth
For us, excellence is our standard and to achieve it we have to have the best. So, of course, we have the best materials, microcements of exceptional quality, but also a team of expert applicators who are able to get the most out of our products and achieve the best results.
Our specialists, as it could not be otherwise, carry out each application in an artisan way, which ensures totally personalised results that turn each space into a unique piece.
This is only possible with a refined technique that they have managed to acquire through years of experience, applications in any type of location, and the completion of training courses that boost their skills at all levels.
Although these training courses are promoted by Topciment®, they are also open to external professionals, who do not belong to our staff, who want to become masters of the application. A level they can achieve because the teachers are our professional applicators and the materials used are all part of our product catalogue, so they can learn the most advanced application methods and squeeze the most out of each product because they know them perfectly.
Microcement colours for artistic spaces
Decorating a space is no easy task, as there are many elements and surfaces to consider, but as with everything, there are solutions and at Topciment® we have the key element to make the decoration of any room a success: microcement.
Starting with the textures that can be obtained and the effects that can be created and ending with the wide range of colours in which each of our products are available, the aesthetic possibilities for a room are infinite.
With a range of microcement colours that exceeds 50 colours, there is no decorative trend or personal taste that can resist such a wide range of shades. To this chromatic collection, we must add all those colours that users can create so that, in the end, the Topciment® catalogue is practically endless.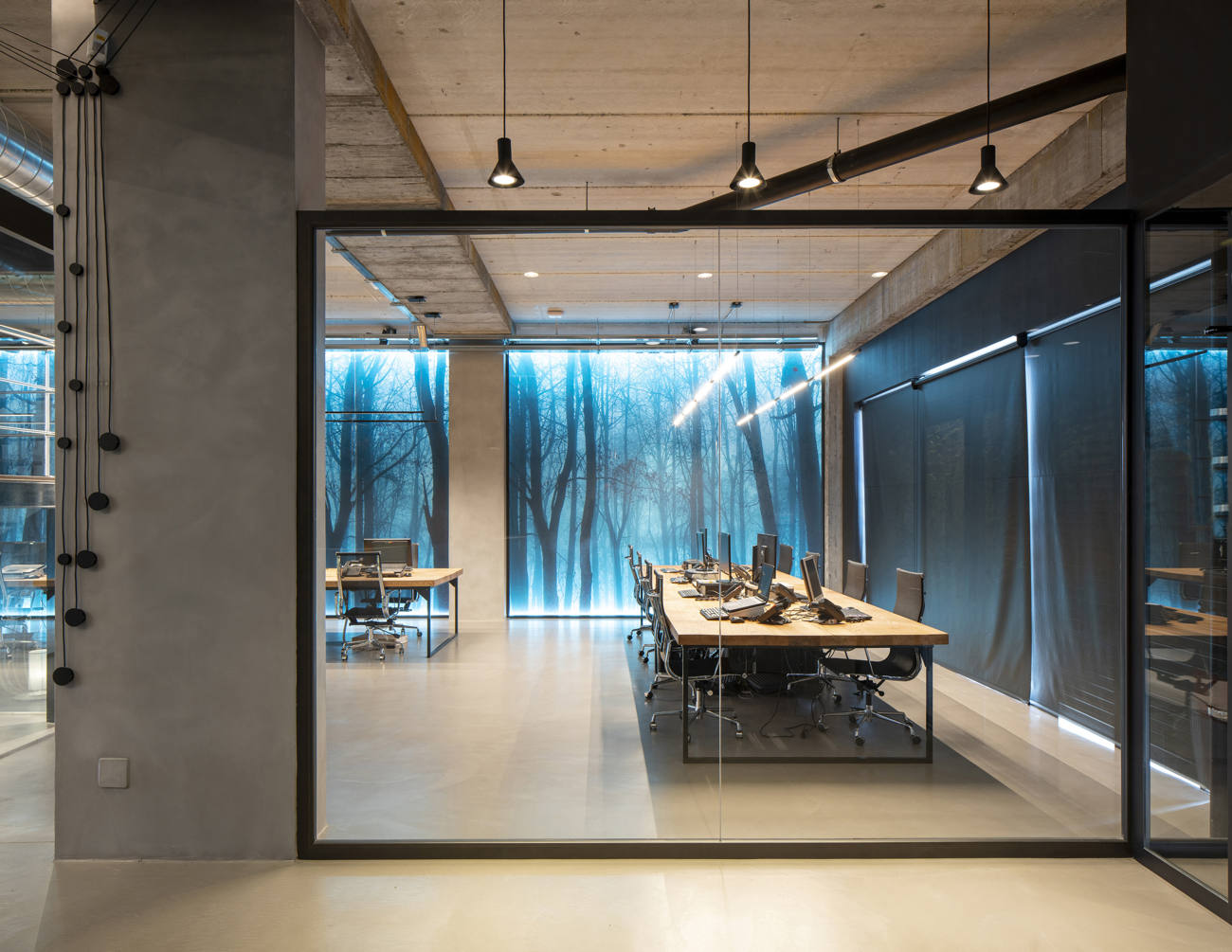 We are the most experienced microcement company in Plymouth.
We don't just manufacture, sell and apply waxed concrete in Plymouth. Our expertise goes beyond that. An expertise where knowledge transfer is a key element of the work we do.
Free technical advice
We have a large team of sales technicians to offer you free technical advice. Our professionals who have been and continue to be thoroughly trained and who will bring all their experience to you.
Constant support for the professional
Do you want to be our next applicator? Buy our products? We support you and help you to develop your business.
INNOVATIVE SME with ISO quality
Our investment in R&D&I is impeccable. In this way, in Topciment® we have achieved that our great work is recognised as an INNOVATIVE SME, obtaining the ISO 9001:2015 certificate.
Ask how much microcement costs per m2 in Plymouth
To find out the exact price of microcement, or rather of an application, it is best to ask for a quotation.
This is because on the one hand there is the price of the product itself and, on the other, the cost of the entire application, so to know for sure that amount we would have to analyse all the factors involved in carrying out a successful renovation.
Thus, we will have to know how many applicators will be necessary to carry out the application, as well as their quality and experience; the total metres to be covered, bearing in mind that the larger the surface to be covered, the cheaper it is; we will also have to make sure of the state of the substrate on which we want to apply it, because if it is not in good condition, it will have to be repaired and this will increase the amount of money.
Whatever the circumstances of a renovation, at Topciment® we always guarantee a competitive price for microcement renovations in Plymouth and the surrounding area.
Ask for your quote and be amazed at how our sales team are able to tailor it to suit your needs.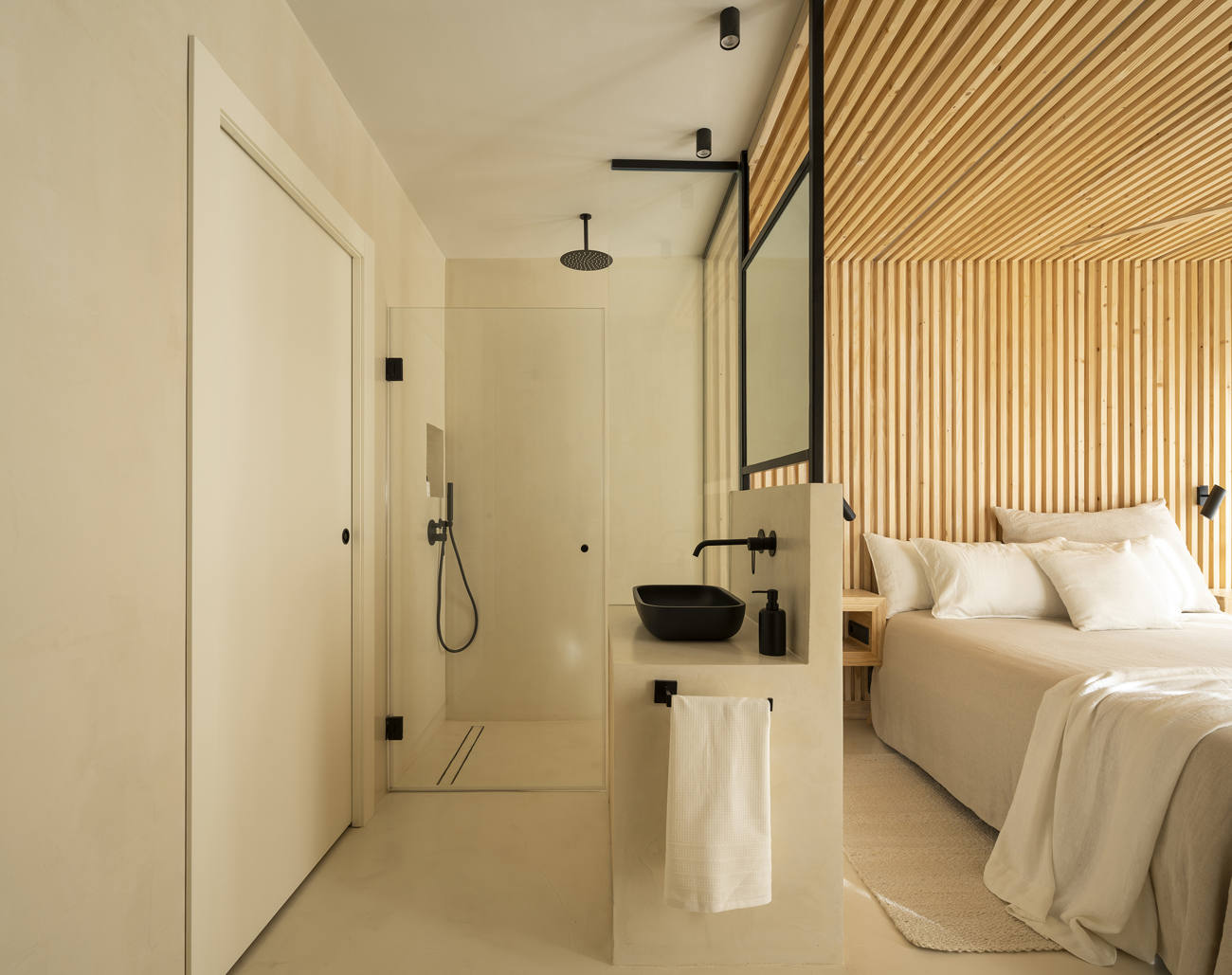 Get in touch with us
Do you need advice on renovating a space with microcement in Plymouth or adding our products to your product catalogue? Contact us, a specialist will give you totally personalised attention.