Microcement Sheffield - Smooth cement is ideal for coating any surface
Almost 20 years ago at Topciment® we decided to embark on a new journey, our destination? To become one of the most internationally recognised companies in the decorative coatings sector. From the beginning we knew it would not be an easy task, but we fought to maintain our enthusiasm at all costs. Today we are proud to say that we have achieved most of the goals we set ourselves at the beginning, which encourages us to go for more. For us, today's success is what drives us to go further and look forward to tomorrow.
We do not forget all those who trusted us from the beginning and who continue to do so today. One of the most difficult tasks is to get them to bet on you without even knowing you, but it is even more difficult to forge bonds and create a relationship that is unbreakable over time. One of the reasons why experts have decided to trust us are the guarantees of success that our services and products provide. Our quality as a company is recognised by the ISO 9001:2015 certificate, a distinguished seal of approval that few companies can boast, which underlines the high performance we offer.
It is thanks to the security that we transmit, that today we have an extensive network of distributors that allows us to expand our presence worldwide in influential cities such as: New York, Toronto, Rome, Paris, London, Madrid, Warsaw... And Sheffield, a city to which we bring all our potential as a company in smooth cement and other decorative coatings.
Having a long experience allows you to combine a wealth of knowledge in cement coatings, which we are specialists in transmitting through training courses given by us and which are aimed at all those specialists who seek to perfect their skills and techniques, as well as increase their knowledge in coating.
After so many years of impeccable work as an expert company in microcement, our activity has attracted the attention of different professional profiles, such as: interior designers, architects, designers, individuals and construction companies.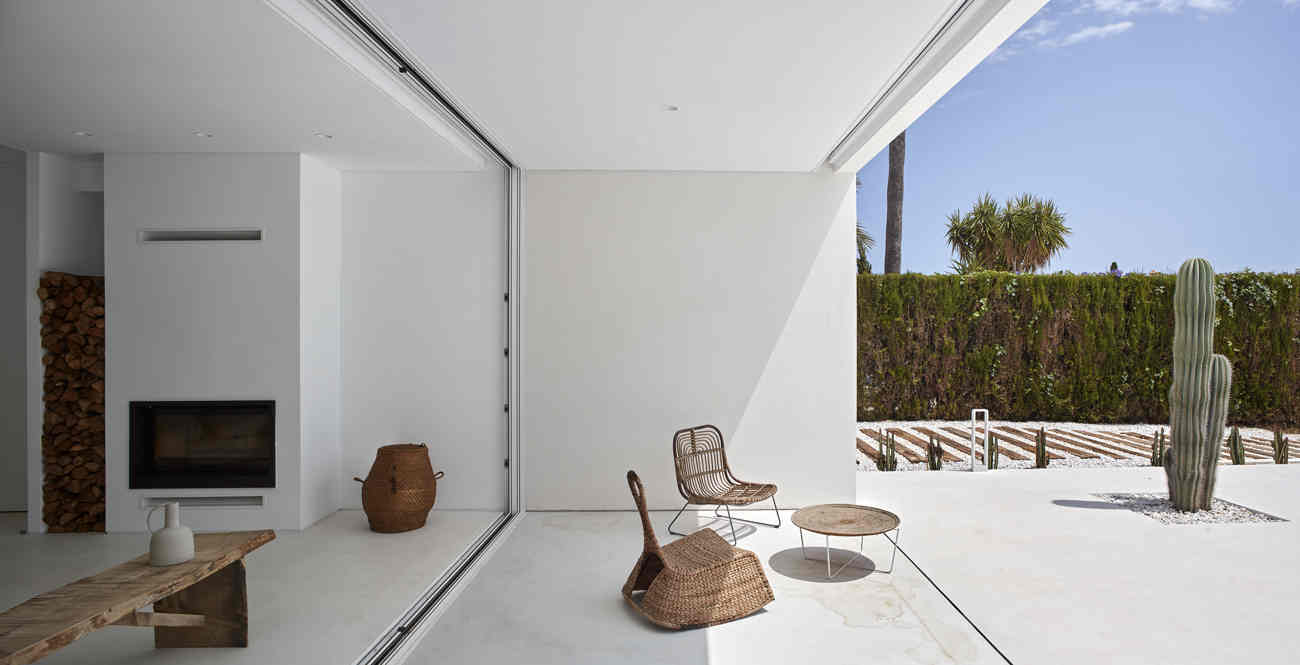 Microcement stands out from other coverings
Microcement is the decorative coating that is on everyone's lips and that, with it, is completely revolutionising the decorative concept so far, bringing us a material that offers us distinguished aesthetic and functional results in a single product, making it stand out from the rest of the coatings.
Among its most outstanding characteristics is its low thickness of between 2/3 mm, which means that its weight does not affect the infrastructure. This, together with its incredible ease of installation on any support, makes smooth cement one of the most popular products for decoration.
Its unusual adhesive strength allows it to adapt to any medium or support, a method that tries to apply the product directly on the existing material and avoids generating the process of building work. There is a long list of materials to which microcement can be applied, below we will show you the most outstanding ones: marble, terrazzo, cement, plasterboard, brick, tiles, ceramic, plaster, among many others.
A coating that allows us to carry out works of all kinds of dimensions, regardless of the size, our microcement will perform excellently, giving rise to continuous finishes, without joints and with an elegant style. Restaurants, industrial areas, residential, hotels, commercial, swimming pools? Just a few of the many places where microcement can be used.
This cement coating is a synonym of excellence, creating in each project surfaces that shine with their own light. The finish of its designs is different to anything you have known so far, providing exclusive and highly decorative solutions similar to architecture with a style so particular to Sheffield.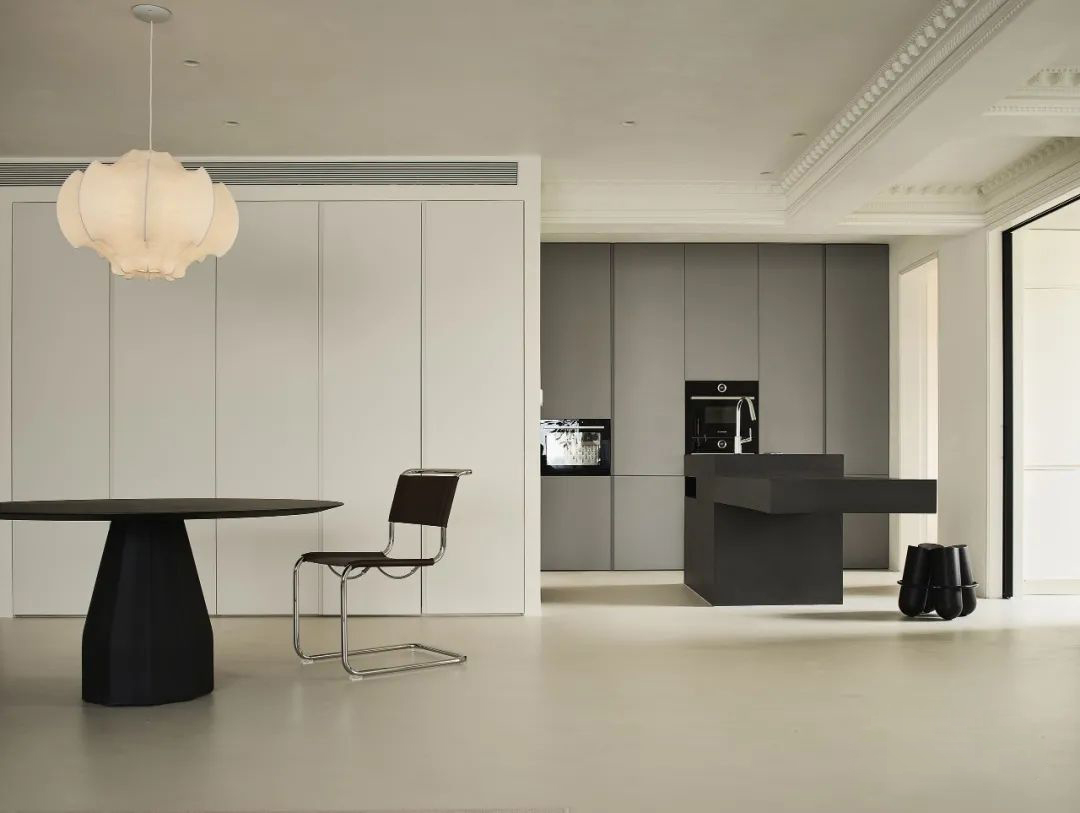 Our approach as specialists of microcement in Sheffield
It all began in 2005, with an idea in mind and enthusiasm in our hearts. We have become one of the leading microcement companies in the world thanks to our hard work to offer products and services that fully satisfy both our customers and our collaborators.
We pay special attention to every detail in order to provide a complete experience that is as satisfying as possible.
Personalised advice
When you start with a new decorative project, it is inevitable that you will have doubts and concerns that you need to resolve. Our experience has made us aware of this and for this reason we want to transmit you the peace of mind of trusting Topciment®, making you feel safe and accompanied at all times.
We offer you personalised advice from our experts, who will do their best to help you as much as possible until any concerns have been resolved.
ISO 9001
We demonstrate the quality of our services and products in order to earn the trust of those who place their trust in us. There is no better way of demonstrating this than by means of the ISO 9001:2015 certificate, a distinguished and exclusive seal of quality that very few companies can boast and which highlights our professionalism.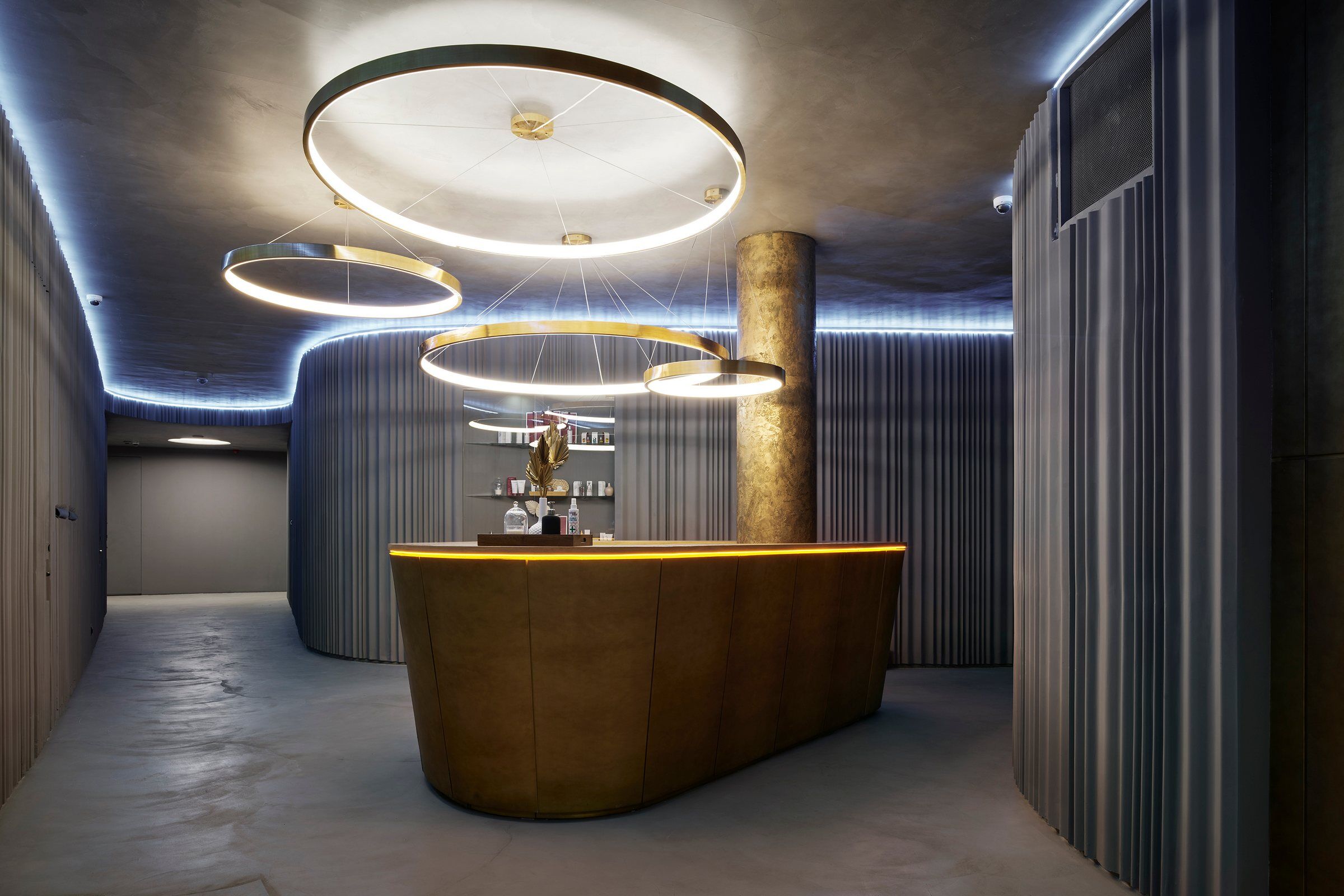 Innovative SME
As a company that cares about moving forward, one of our main tasks is the investment we make in R+D+I, with the aim of guaranteeing products and services that are at the forefront of developments. As a result, we have been named as an Innovative SME, a title that highlights our professional and business trajectory and does not set us apart from other companies.
Microcement is the key to your needs
For all those who are looking for a quality material to provide a solution to their decorative projects, they should know that microcement is the key and the answer for all types of contexts thanks to its extensive and varied list of virtues. A decorative coating used to triumph with its use, with an unstoppable popularity that does not stop growing exponentially day after day.
Strength against water
Are you looking for strength against humidity with a designer finish? Well, you already know that microcement is the product that will meet your needs, as it will innately show a surprising resistance to damp. However, this resistance can be increased if we apply certain sealants or varnishes that will make our cladding almost impermeable, a quality that makes it ideal for damp or coastal areas such as Sheffield.
Never again debris
One of its most surprising properties is its high adhesion to any surface or support. It is thanks to this that it makes renovations a much lighter and quicker job as it allows our product to be applied directly onto the existing material.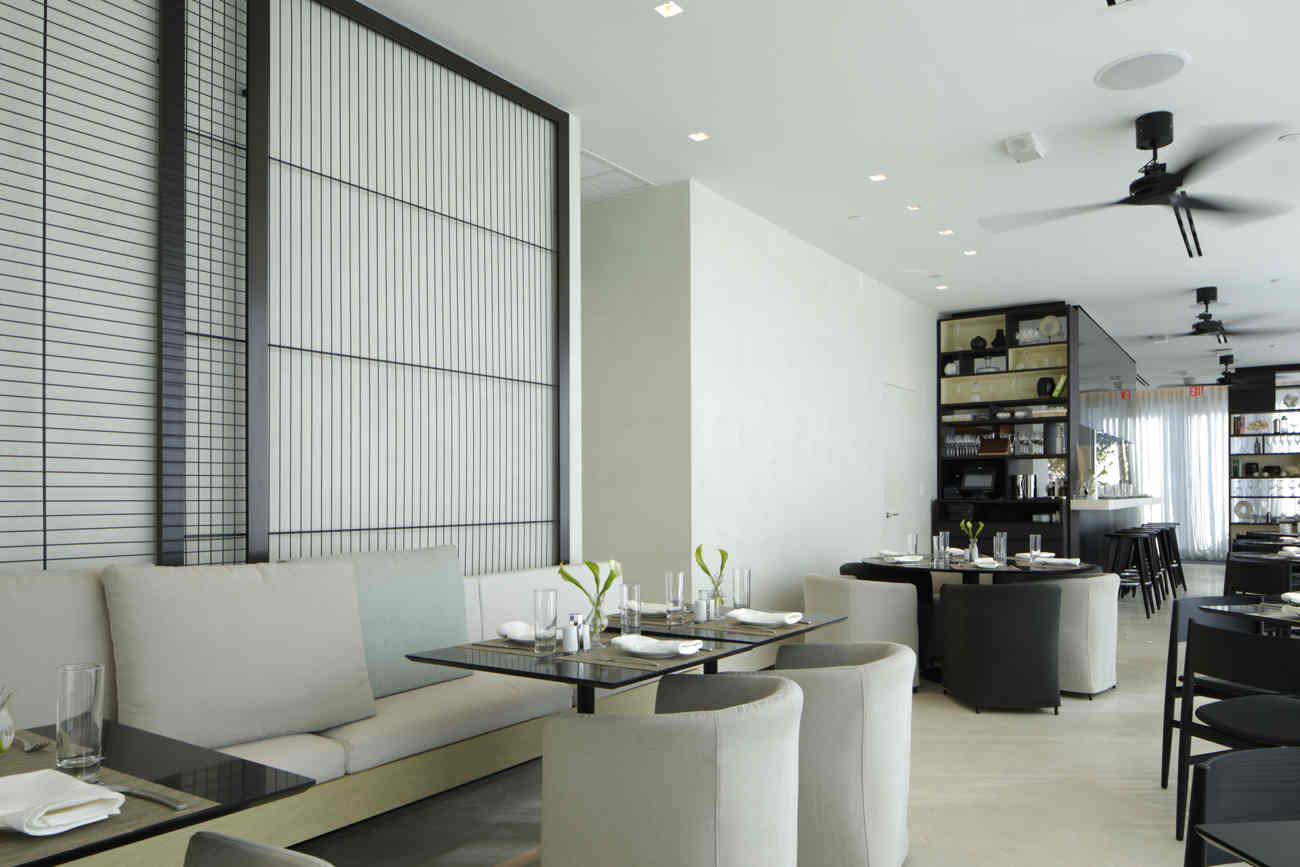 Dream no more, jointless finishing
Did you dream about it? Now you have it. We have created a continuous cement coating that is able to coat surfaces without joints. A quality that, in addition to providing a beautiful aesthetic, will also benefit the hygiene of the surface, as it prevents dust from accumulating in the grooves.
Creativity will flood you
At Topciment® we have developed different lines of microcement, with the aim that each of them responds to very specific needs. Varying in their characteristics, as well as in their aesthetic properties, our coatings manage to satisfy all existing demands.
Optimal long-term conditions
In cement coating we find the perfect symbiosis between beauty and functionality. This product stands out for its outstanding resistance to foot traffic, ultra violet light, abrasive wear and tear as well as scratches and knocks, but it will also guarantee results of great subtlety.
Anti-slip first and foremost
We take the safety of our product very much into account and as we know first hand that its use is aimed at certain installations where safety is a priority, such as: factories, kitchens, swimming pools, bathrooms, etc. We have created a non-slip finish coating in order to avoid any kind of fatality.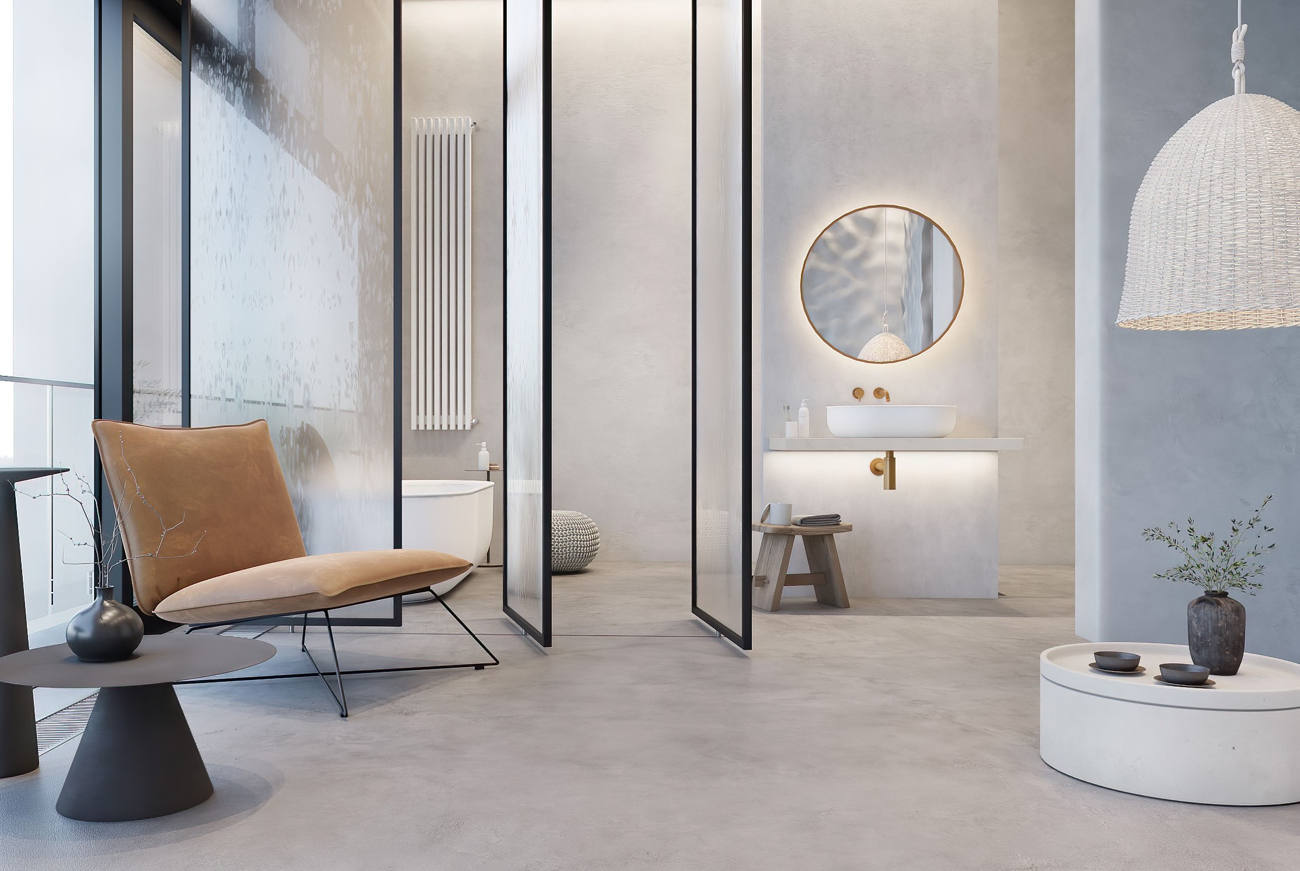 Recognised courses for microcement professionals
Our experience and knowledge have made us true masters of microcement, which has allowed us to specialise in the training of professional applicators. These trainings are focused on all those professionals who want to promote the development of their skills and enhance their talent, without having to be part of our company.
These training courses are aimed at beginners and experts alike, as they are individually adapted to the needs of each person.
If you are looking to improve your coating application techniques and increase your knowledge, please contact us through the form and we will provide you with all the necessary information.
Expanding the creative range with our microcement in Sheffield
With the ultimate aim of offering reliable finishes that are as close as possible to the original idea, we have created different lines of microcement in order to respond to the most demanding requirements.
Each microcement has very specific characteristics, which allow us to cover all kinds of surfaces, whether residential, commercial, industrial, leisure areas, swimming pools, etc. Whatever your decorative project, we will have the ideal cement coating for excellent results.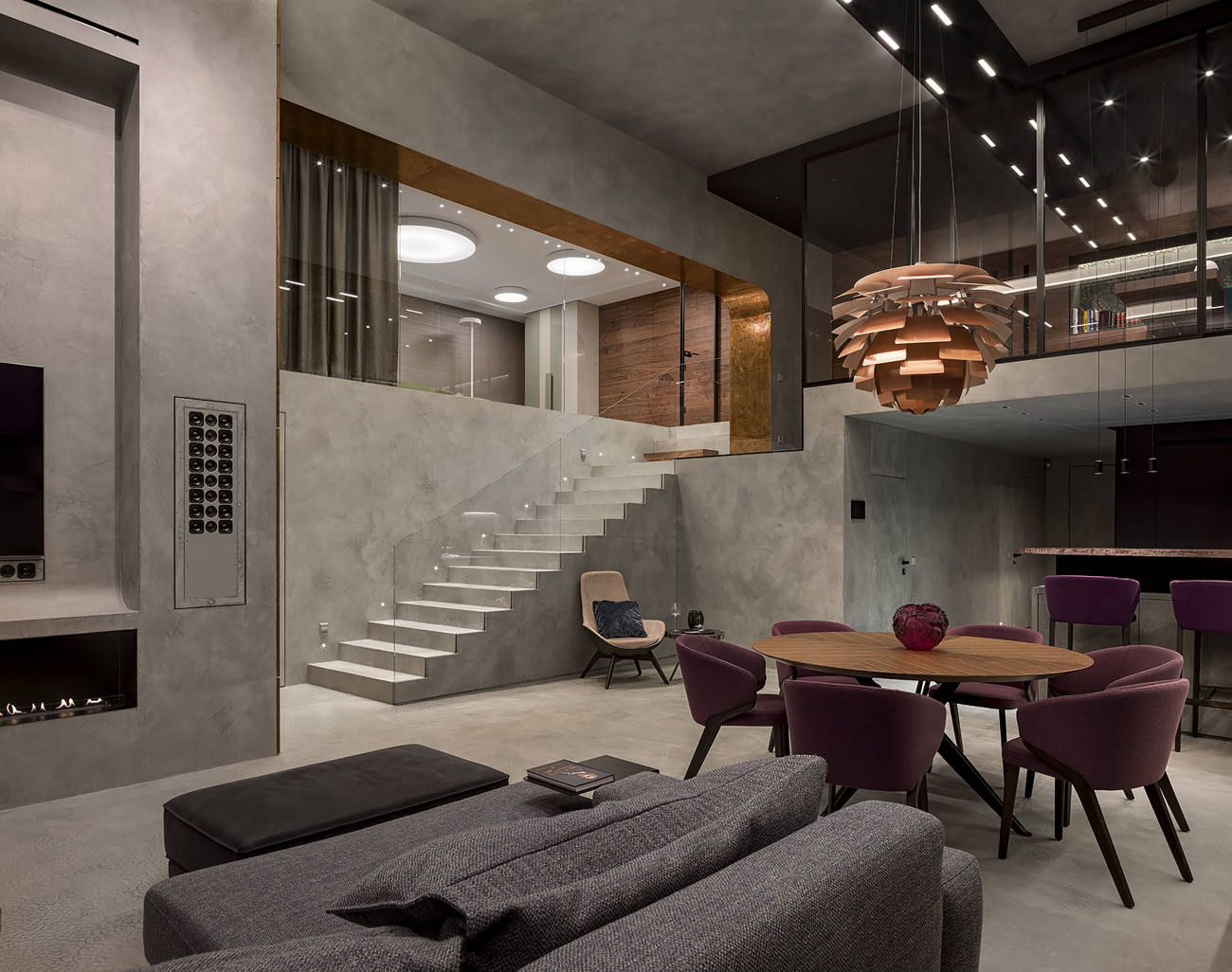 Microbase
Microbase is the most traditional line of cement-based microcement preparations available in both single-component (Evoluttion) and two-component (Sttandard ). It guarantees finishes full of textures and incredible durability. This product is available in the following granulometries: L, XL and XXL.
Microfino
Single-component (Evoluttion) and two-component (Sttandard) microcement finish. Specialised in wall cladding. Thanks to its outstanding performance in terms of chemical and mechanical resistance, some experts have extended its use also to walkable surfaces, guaranteeing impeccable results. Microcement available in XS, S and M grain sizes.
Microdeck
Microdeck, finishing microcement available in single-component (Evoluttion) and two-component (Sttandard ). Our line stands out for its incredible properties, offering high resistance to wear and tear due to pedestrian traffic and abrasion. It is anti-slip in nature, which added to the above, makes it the ideal microcement for paving. Microcement with granulometry available in M and L.
Microstone
Microstone is our microcement created for cladding outdoor areas. This is due to its impressive abrasion resistance as well as anti-slip finish. All this accompanied by an aesthetic that resembles natural stone, making it blend in with the environment. Granulometries L and XL.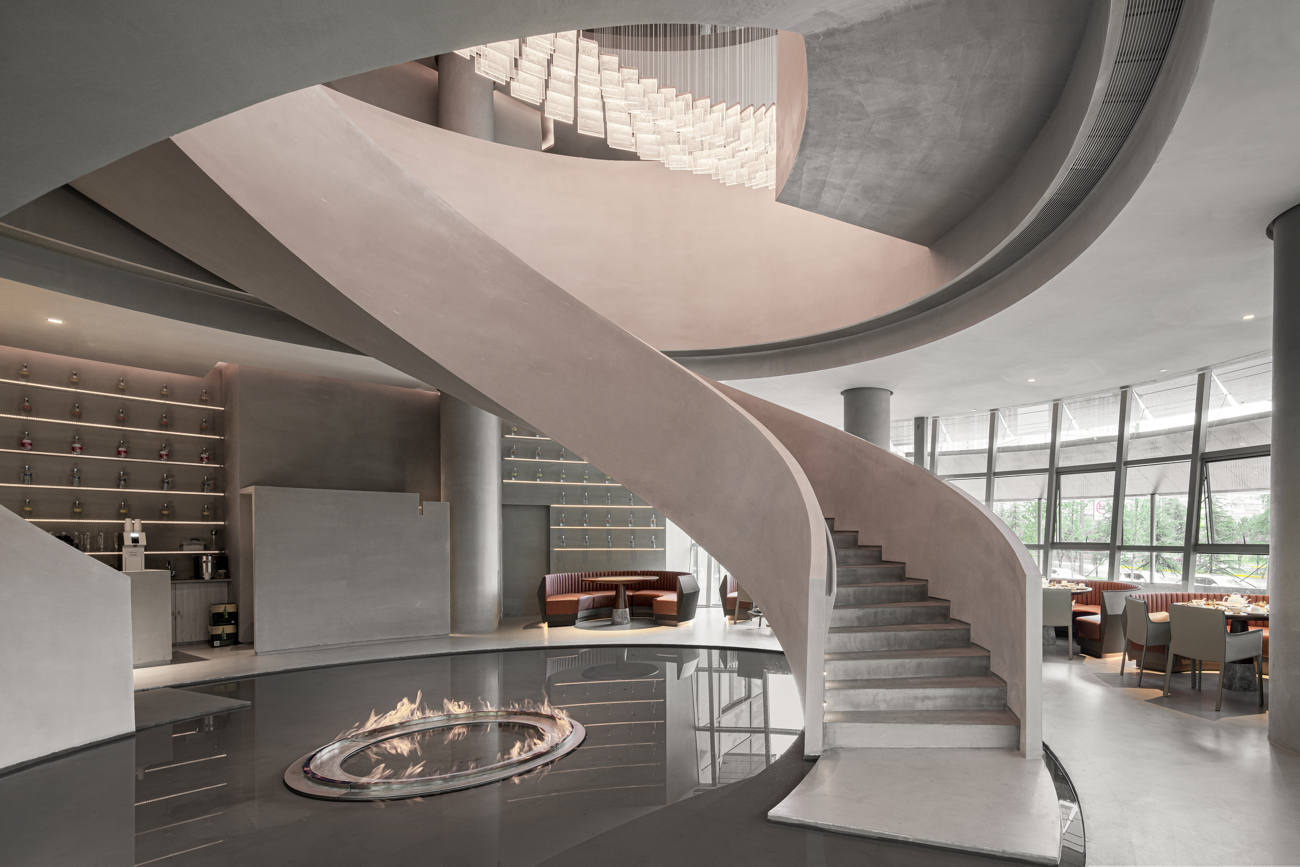 Atlanttic Aquaciment®.
Specialised microcement line for areas with high environmental humidity or in contact with water. It stands out for its waterproof property, as well as its anti-slip finish, which makes it the most suitable product for: swimming pools, showers, bathrooms, terraces, etc.
It has an exclusive formula that increases the effectiveness of the properties when in contact with water, this, added to its sophisticated finishes, will make you obtain enviable results. Microcement that you can get in the following granulometries: XXL and XL.
Industtrial
Our line of microcement perfect for indoor flooring made of epoxy resin and aggregate, provides unequalled resistance to abrasion and pedestrian traffic.
A coating that also stands out for its varied aesthetics as it has 16 different colours and 4 grain sizes: Industtrial XL, Industtrial Base, Industtrial Medium and Industtrial Smooth.
Quartz Effect
A line of microcement based on an innovative formula that is free of cements that could lead to unforeseen future shrinkage or cracking. Thanks to its easy and quick method of use, as well as its low thickness and high adhesion, this coating is specialised in the application in already inhabited houses, achieving highly decorative results. This coating is available in four different grain sizes: Small Grain, Medium Grain, Big Grain and Super Grain.
Natture
We present our new type of microcement Natture, made on a lime base, guaranteeing surfaces fantastic properties in terms of hardness, as well as chemical and mechanical resistance. A material that guarantees elegant and distinguished results thanks to its exclusive aesthetics similar to taledakt or fair-faced concrete. This product is available in XL, L, M and S granulometry.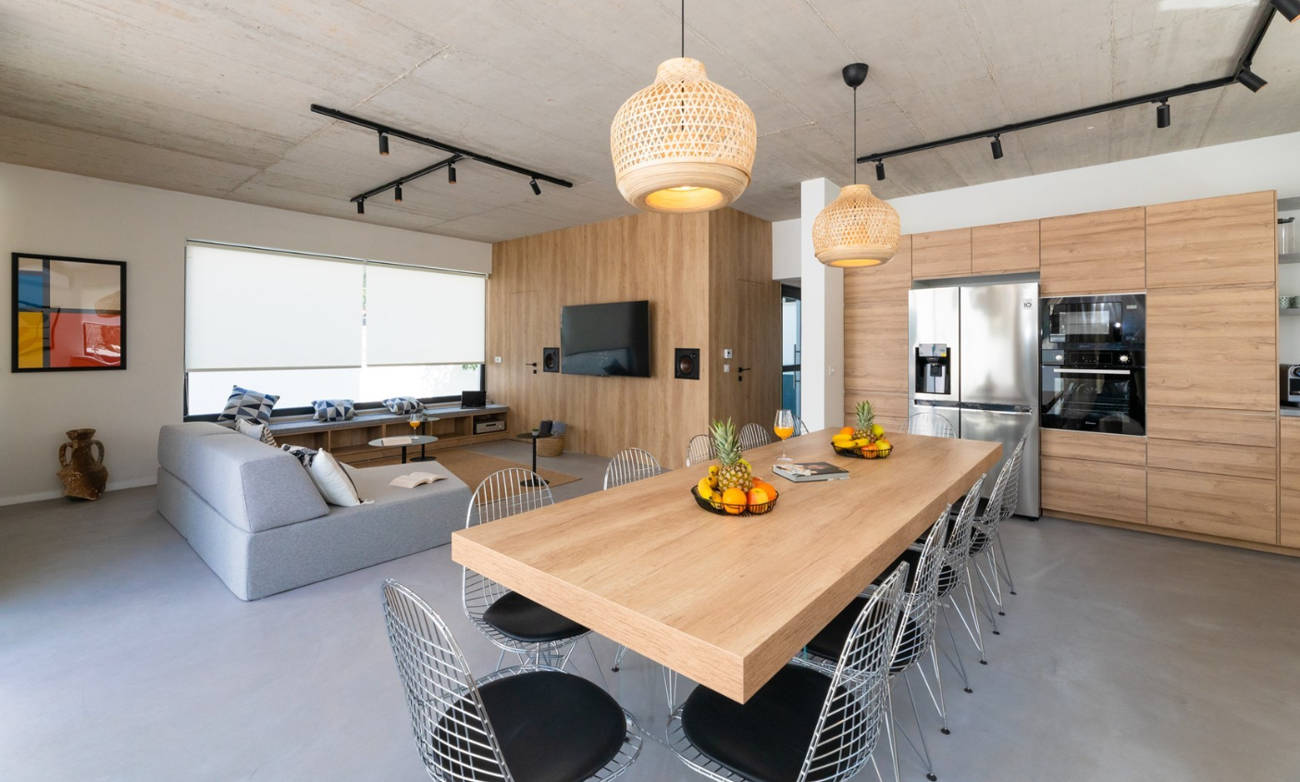 Sublime floor renovation with microcement
It has been proven that microcement is one of the best current decorative solutions, a fact that has made its demand grow uncontrollably. More and more experts have established this material as one of their favourites, not only for its aesthetic finishes, but also for its outstanding performance.
This has made microcement a popular choice for decorative renovations of all kinds in Sheffield: outdoor areas, kitchens, swimming pools, industrial areas... Whatever the medium, you will find the best decorative flooring solutions in microcement.
Microcement in Sheffield: favourite colour? We have it
In all our microcement lines there are infinite decorative possibilities and this is largely thanks to the wide variety of finishes that can be chosen from. Based on the preferences of each client, a personalised result is obtained, which allows us to play with the aesthetics of the product. Smooth, rough, glossy, matt? These are just a small example of some of the decorative alternatives available to us.
Our wide range of colours also contributes to this decorative festival by offering a wide range of options with which to achieve maximum customisation.
Satisfaction is achieved through variation
At Topciment® we want to have the exact answer to all the demands that arise in the sector. We have specialised in microcement and much more with this idea in mind, in order to guarantee outstanding results through different decorative solutions. Here we are going to show you some of our most demanded products by professionals:
Printed concrete
When we talk about printed concrete, we are talking about one of the most demanded decorative coatings in the sector. We are not surprised, since its list of qualities guarantees us an endless number of advantages.
This coating, composed of water, binder, some additives and aggregates, stands out for its incredible hardness and resistance.
However, it also offers a wide variety of decorative alternatives thanks to its incredible versatility. Through an innovative manufacturing process, different moulds are applied to the fresh concrete to reflect other materials or textures: wood, stone, cobblestones, tiles, slate, brick, cement, among many others.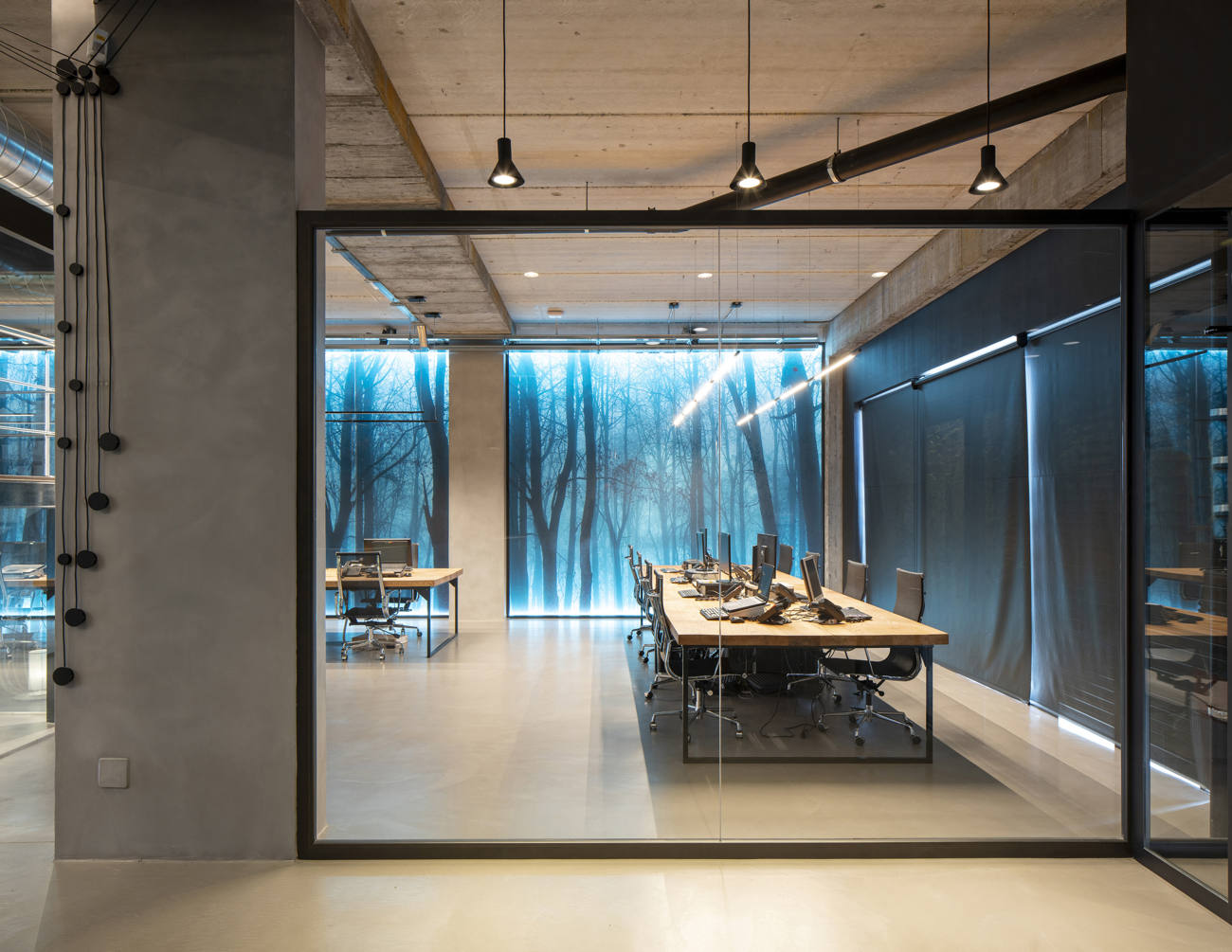 Mettal range: Pure Mettal Coating | Classic Mettal Paint
The purest heavy mettal in decoration. This line, thanks to its metallic effect, offers distinguished results. Its application is equally suitable for both indoors and outdoors, creating elegant atmospheres with an industrial air.
If you really want to give your surroundings an exclusive atmosphere, we have our rust activator Mettal Activator. With it, your rooms will gain an industrial effect of great visual appeal.
Emottion
For those tiles that are in urgent need of a change, we have developed our specialised Emottion paint. With it, your surfaces will be as good as new again and will be kept in the best conditions of resistance and durability without primer. Thanks to its fast drying time, as well as its resistance to UV light and running water, you can apply it both indoors and outdoors. Available in 10 different colours.
Elitte
Elitte, one of our most exotic decorative materials in Topciment®. It stands out for its versatility, allowing us to decorate any environment by giving it a metallic (Glaze) and glitter (Glitter) effect.
Sheffield's well-known microcement company: together we will do great things!
At Topciment® we are proud of how far we have come, being the largest microcement company in Europe or one of the most recognized worldwide, however, this does not mean that we have reached our limit. For us this is just the beginning of this journey, a journey in which we go hand in hand with the best company and who knows, maybe that could be you.
Join us in distributing our microcement in Sheffield, you will have exclusive advantages and see your reputation grow exponentially. We offer advertising support, as well as various training courses on our products.
Interested? Now is the time for you to make a decision and for this to be a turning point for the better for your company. Fill in the form and let our experts provide you with all the necessary information on how to be part of this experience.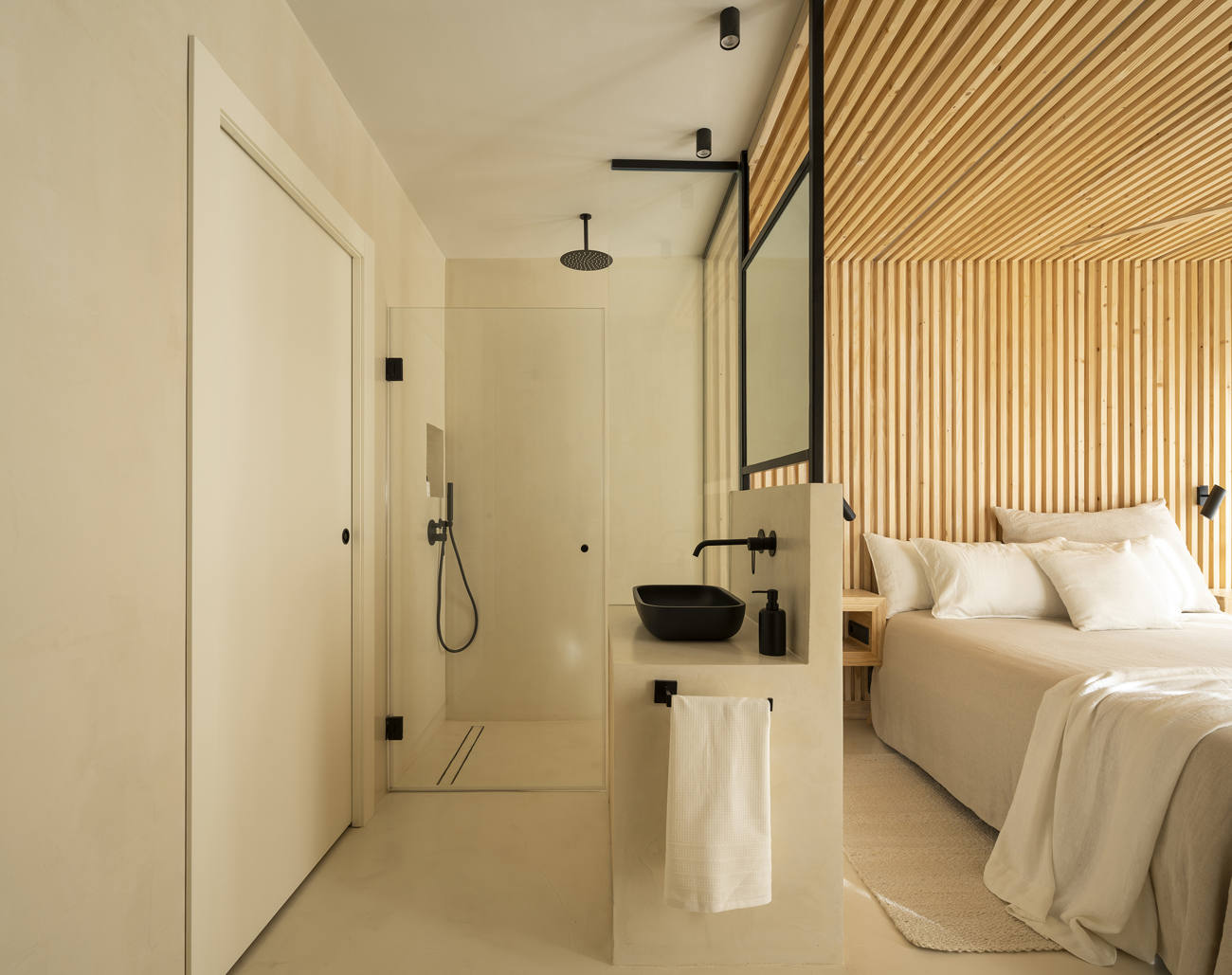 Success is just one step away with us
Don't think twice and start seeing the fruits of your project by working with the best microcement specialists in Sheffield. We will make sure that we meet and exceed your expectations, with the aim of your complete satisfaction. Fill in the form and tell us more about your decorative project.