Microcement Southampton - Dorset's surfaces renewals specialists
At Topciment® we have been working with microcement since 2005. In all this time we have had more than enough time to delve deeper into this material and improve the products we bring to market, taking into account the needs of professionals and their customers.
Thus, it can be said that each and every one of our coatings has the most cutting-edge technology and the latest advances, thanks to which our products are the most demanded in the sector.
It can be said that we have become specialists in high quality continuous coatings and we are willing to put all our expertise at the disposal of those microcement professionals in Southampton who want to have materials that have the recognition of international organisations specialised in evaluating the quality of products. This is the only way we could become a real expert in any type of renovation in the South of England.
What is microcement, an extremely versatile material
Microcement is a continuous coating that is no more than 3 mm thick, which makes it ideal for application on any type of surface, thus renewing spaces in record time.
It is composed of resins, cements, additives and natural pigments that give it great spatial and locational versatility to be applied in vertical and horizontal areas indistinctly.
Wherever it is applied, this coating fills spaces with infinite continuity and a dazzling luminosity that makes rooms shine with their own light regardless of whether they are indoors or outdoors or whether it is a kitchen, a bathroom, a terrace or a bedroom.
This material has a very high adhesion that allows it to be applied on any support, allowing its use on tiles, marble, stoneware, terrazzo, plaster or cement.
It is precisely this capacity for adaptation and this flexibility that transforms renovations with microcement into really fast and efficient processes in which the renovated spaces can be enjoyed again in a short time as, among other things, it does not generate debris.
The size of the surface to be covered does not matter, not even if it belongs to the residential or commercial/professional/industrial field. Homes, commercial premises, offices, warehouses and so on can quickly change their appearance when using this decorative coating.
In short, because of its versatility and the other unique features it has, microcement in Southampton has become a benchmark material for the great professionals in the area.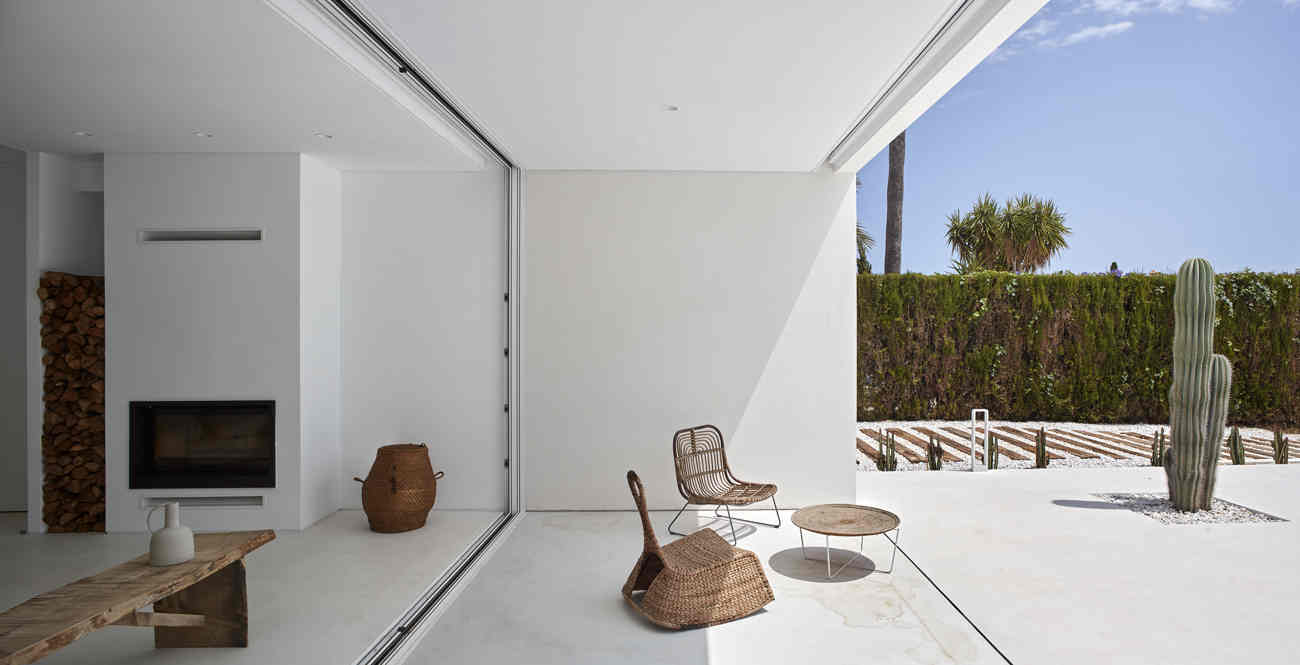 The properties of microcement are unique in the industry.
microcement is a coating full of virtues that cannot be found in other materials of its kind. This wealth of benefits has led it to become the trendy coating most used by professionals and demanded by end customers.
Extreme durability
Microcement is one of the most resistant coatings in the sector. This is possible thanks to the mixture of aggregates, cements and concrete it contains, which gives it extreme hardness and makes it resistant to scratches, UV rays, wear due to abrasion and the great pressures that occur in industrial or commercial surfaces with a large number of people or vehicles, preventing cracking, fracture or stains. These will guarantee a long life span of the surfaces to which the microcement is applied.
Very light
Its maximum thickness of 3 mm makes it a material with an unprecedented lightness. This makes it the most suitable cladding for use on any type of surface, horizontal or vertical, respecting structural loads and adapting to any area with great ease.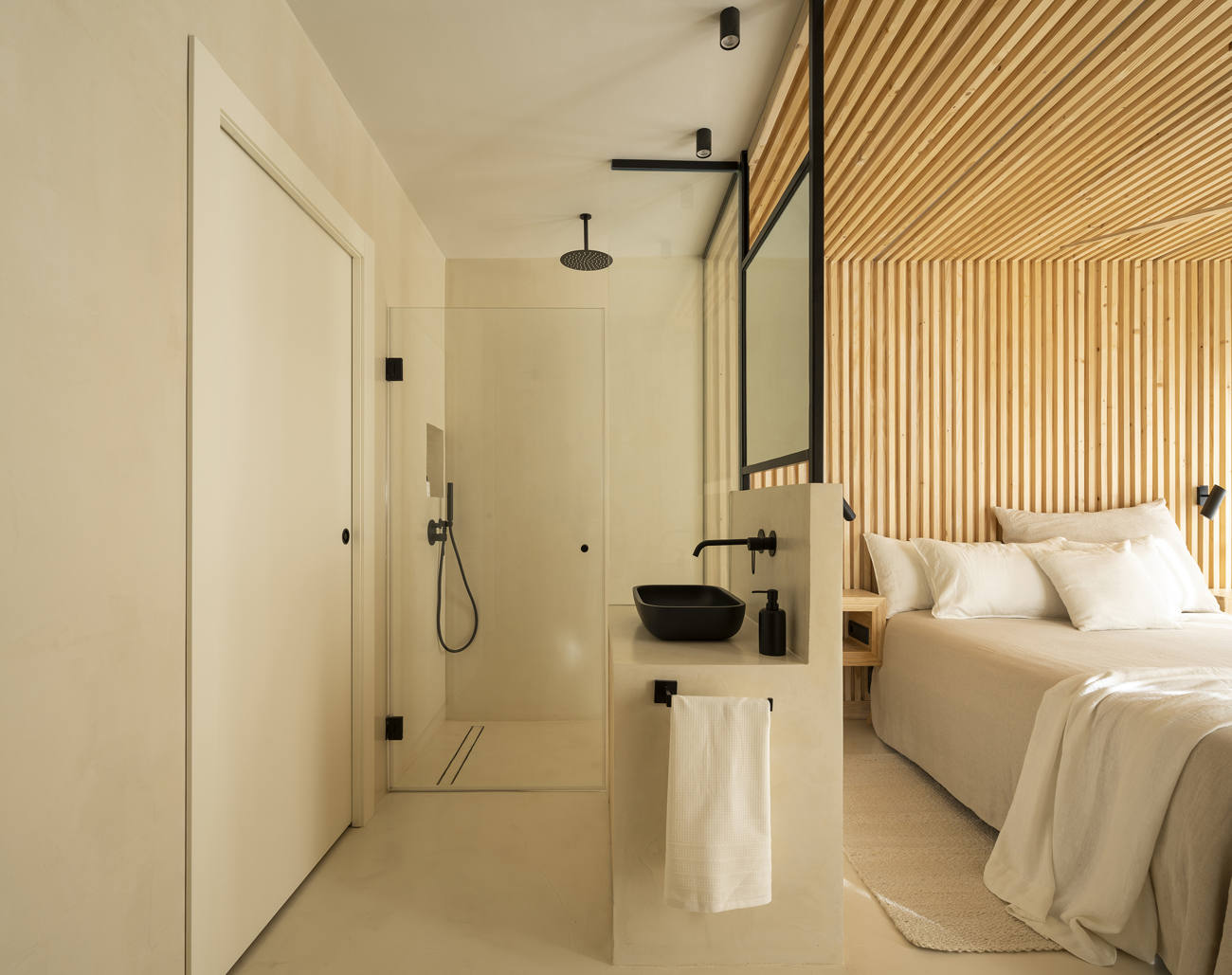 Total impermeability
Another of its great resistances is to water. Thus, microcement is more than recommended for use in areas where water contact is permanent, such as swimming pools, showers or bathtubs. It should be remembered that by combining several resistances in it, in addition to being waterproof, it will resist for example to knocks, giving rise to surfaces that will remain as the first day, maintaining its colours and the effects of its finishes for a much longer time.
Microcement can be applied internally and externally
Of all the qualities it possesses, microcement is a material with an amazing versatility of application that makes it a construction material applicable in any type of space, demonstrating unlimited application possibilities that are not exclusive to floors and walls, as it can also be used on worktops or ceilings, as well as in all types of rooms, regardless of the temperature or humidity conditions there.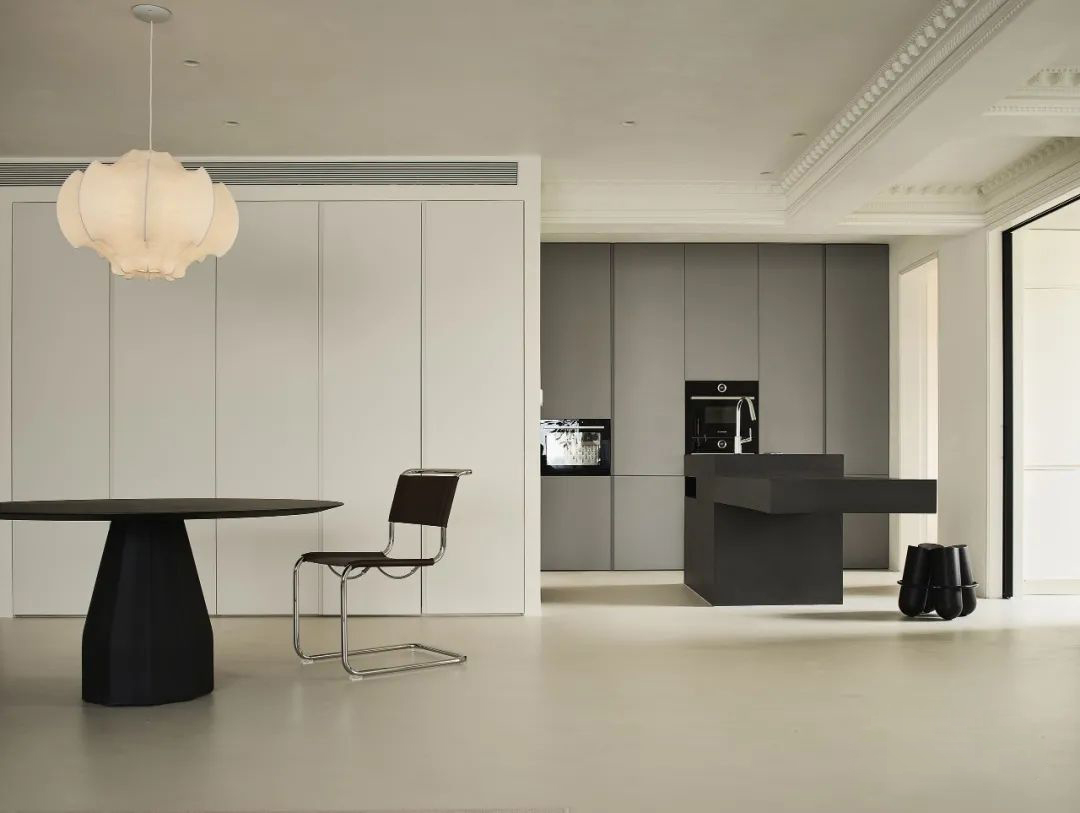 Floors that stay beautiful
microcement has become the most widely used material for flooring, as it perfectly combines its chemical and mechanical resistance with all the aesthetic qualities it possesses. In this way, neither the passage of time, nor factors such as humidity, high pressures or constant exposure to UV rays will alter its appearance in the slightest, preserving its colours and the effects achieved in great conditions from the moment of its application. Furthermore, as it has no joints and is a continuous covering, it is very easy to clean and, on surfaces covered with microcement, dirt has no place and stains are easily eradicated.
Walls that are always on trend
In order to keep the walls looking their best at all times, microcement uses its elasticity, hardness and resistance to keep them looking their best. Thanks to these, when applied to the walls, it is able to bring out all their aesthetic qualities, characterised by multiple finishes ranging from the silkiest to the roughest. This is possible thanks to the decorative versatility of microcement, which is capable of adapting to any decorative trend.
Shiny bathrooms with style
Thanks to its constructive properties such as jointlessness and high hardness, microcement-coated surfaces in bathrooms keep their appearance as good as the first day. This is partly due to the fact that cleaning work in bathrooms is a thing of the past with microcement. The floors hardly have to be cleaned at all because there are no joints and dirt has no chance to accumulate. Furthermore, with this covering, everything from the bathroom floors and walls to the shower trays, washbasins or shelves can be covered, bathing everything in a layer of elegance and anti-slip power that will secure the room and prevent unnecessary slipping.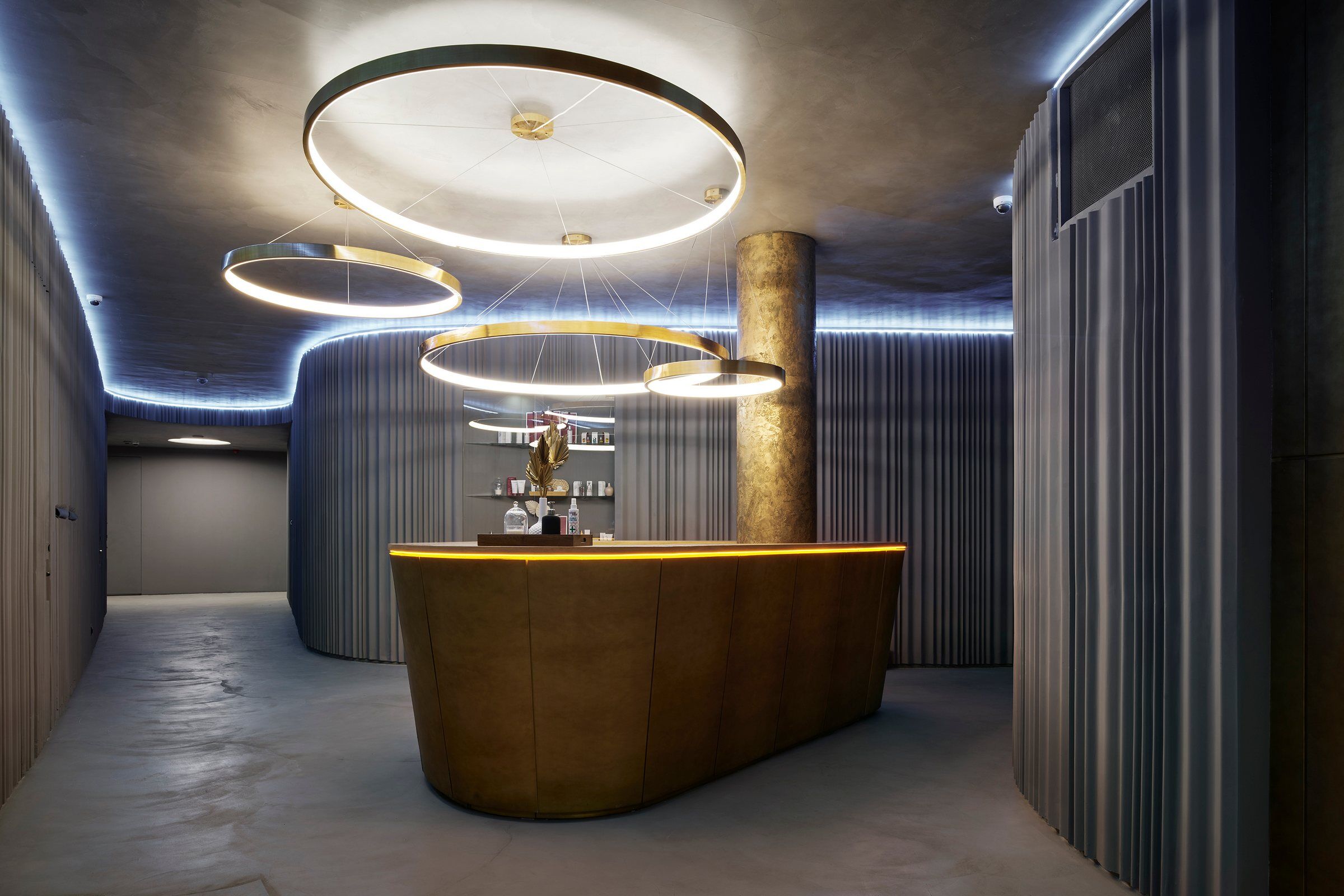 Bright and resistant kitchens
microcement can be the perfect ingredient to obtain the kitchen that a house needs. As it is very thin and light, it can be applied to any surface present in the kitchen, be it walls, floors, worktops or islands. In addition, as they are coated, they are much more resistant and are able to withstand any day-to-day stress, such as knocks, burns or scratches. In addition, microcement brings a brightness and style to these rooms that puts them on a par with the most decorative rooms in the house.
Worktops that decorate
Worktops are areas that have to withstand a multitude of knocks, cuts and scratches. In this way, microcement becomes the most suitable material for covering the so-called "kitchen bench" as it provides all its resistance but also gives it aesthetic features with which it can become an element of cohesion between furniture, floor and walls or show off its own style but combine perfectly with the rest of the elements.
Swimming pools full of sophistication
When microcement is used to cover the surfaces that form part of the pool, elegance and sophistication flood the environment. This is not surprising, because when lined with this continuous coating, its resistance increases, its decorative appeal increases, as well as its ability to create safer spaces, i.e. anti-slip surfaces.
Stairs with high durability
Stairs made of microcement go from being mere constructive elements to become elements of great decorative value that extend their technical and functional performance. This is why this continuous cladding is so widely used in hotels, offices or homes that want to take advantage of these areas to make them part of the decorative system of the house. Microcement increases the ease of cleaning these construction elements as it does not generate edges when applied.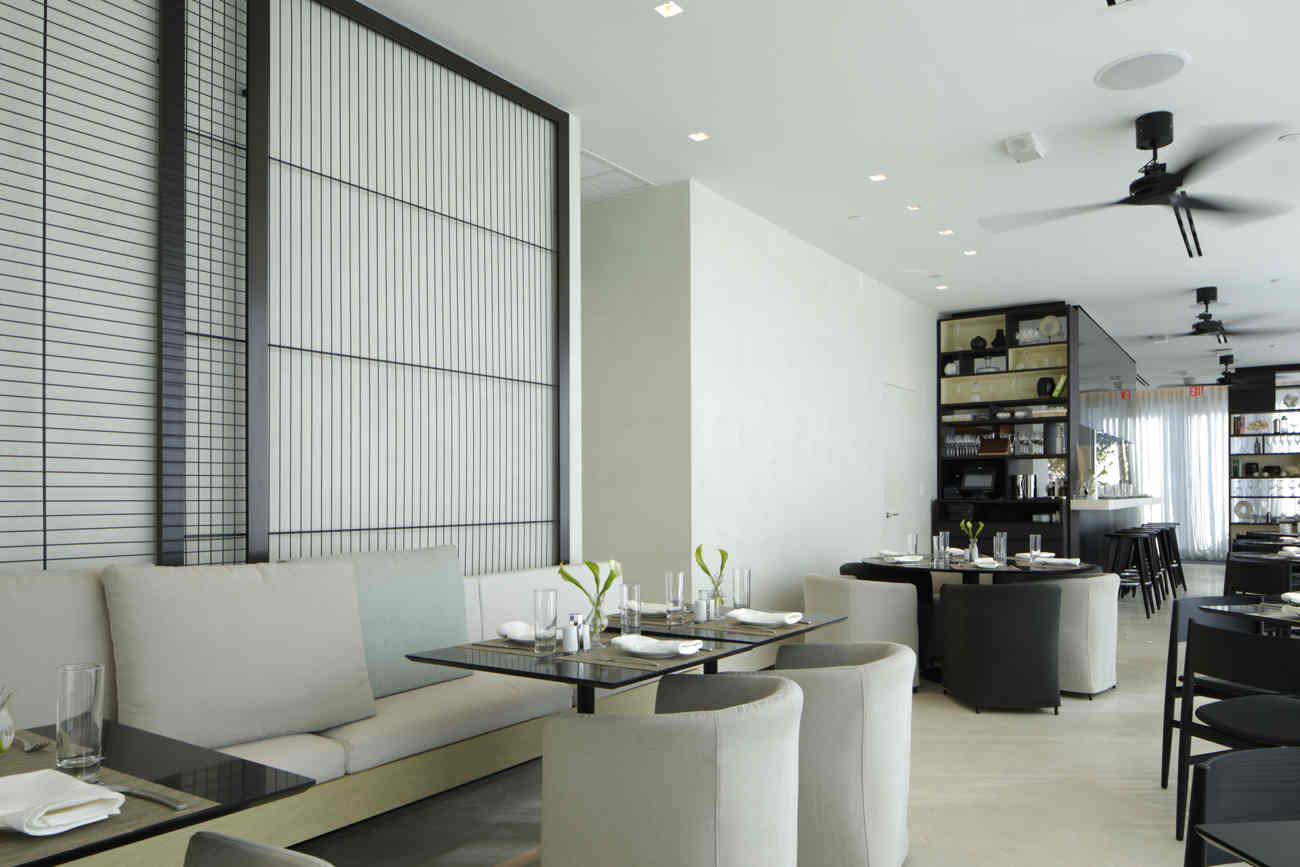 Fireplaces that exude beauty
Microcement fireplaces contribute to creating warmer spaces that increase the comfort of each space. Decoratively, they can have a very important weight as part of the decorative system and technically, there is no need to worry about sudden changes in temperature as these fireplaces will resist them perfectly.
Microcement is for houses, businesses or industrial spaces.
For microcement, it makes no difference whether the places to be applied are visited by thousands of people a day or are inhabited by 3 or 5 people. Thanks to its versatility, it becomes a covering that can be used in different areas, such as domestic and professional, and can be adapted to them with great ease and providing the same qualities.
Homes that are better to live in
Homes are the spaces in which people spend the most time and, therefore, they must be comfortable at all levels. Thus, in order for its inhabitants to be comfortable, microcement becomes an exceptional material capable of adapting to any surface, whether vertical or horizontal, being able to cover from floors to walls, ceilings, worktops, basements or garages and, outdoors, even swimming pools, terraces or façades. In addition, it can also reproduce the decorative style desired by users and even improve it.
Larger and brighter restaurants
Any work environment can be made to look like a domestic one when microcement is applied in offices, shops, hotels or any other professional space. This is because the spaces in which this coating is present on any of its surfaces, are filled with brightness and continuous surfaces that do not end, which help to create relaxing environments and enjoy both customers and workers as everyone benefits from the modernity and cleanliness that this coating ensures.
With microcement in Southampton you can make any workplace the place where everyone wants to work.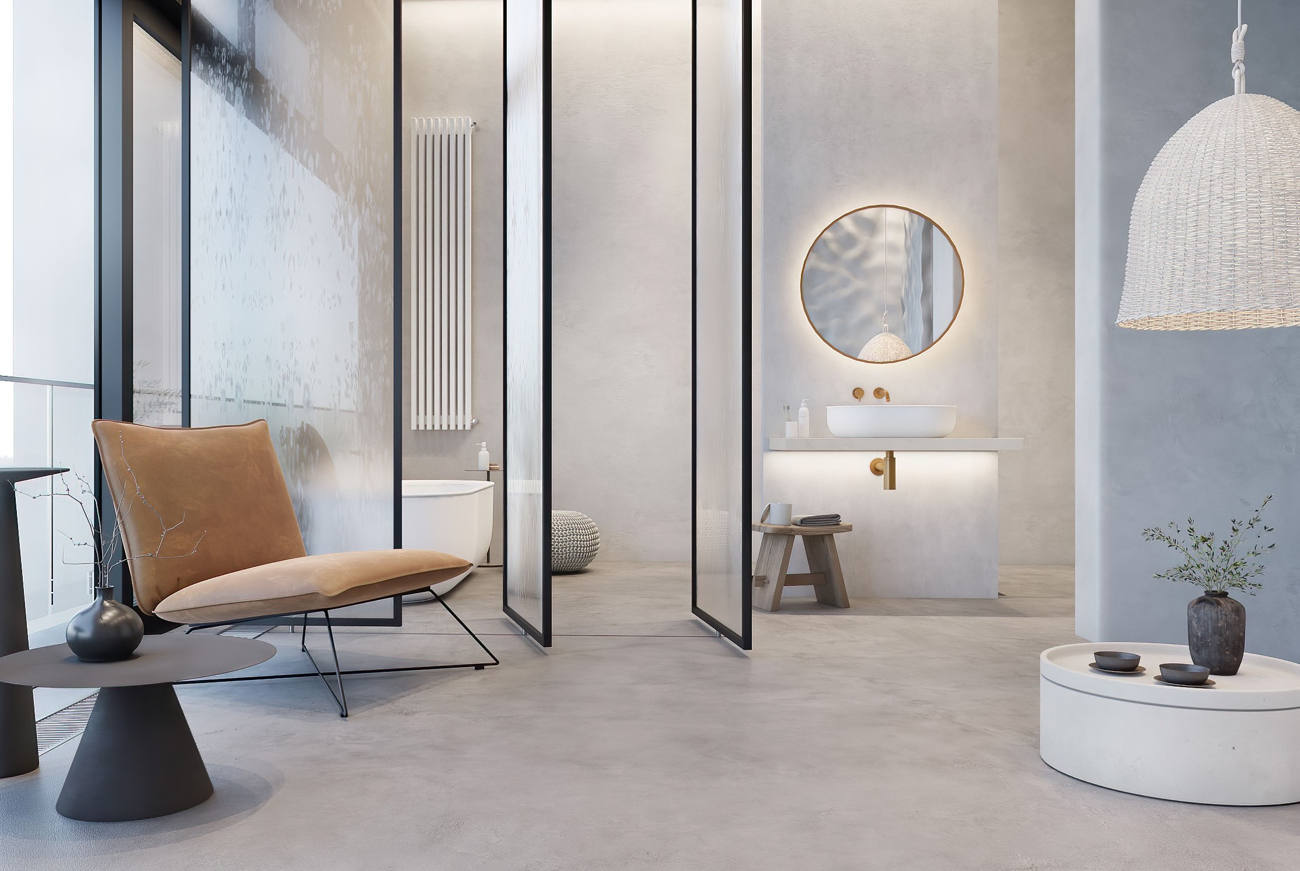 Factories achieving maximum performance
As a material with a high hardness and diverse resistance, it is ideal for use in spaces where the high pressures and weights that your floors have to withstand, withstand the day to day with total guarantees without cracking or fissuring. With this covering, there is no need to fear the heavy traffic of people or large and heavy vehicles.
Microcement products in Southampton that top professionals prefer
Below, Southampton microcement professional, we show you our range of coatings, which can become your best workmate. High quality continuous coatings that demonstrate great versatility, high strength and unique decorative qualities.
Microbase, preparatory microcement
This preparatory microcement is applied to guarantee, in the future, the stability of the finishes and the aesthetic properties of the continuous finishing coatings that are applied afterwards.
With Microbase, both in its mono-component and bi-component versions, walls and floors are armoured against external threats, demonstrating exceptional hardness thanks to its different granulometries. It is the microcement used when rustic atmospheres are desired in any room.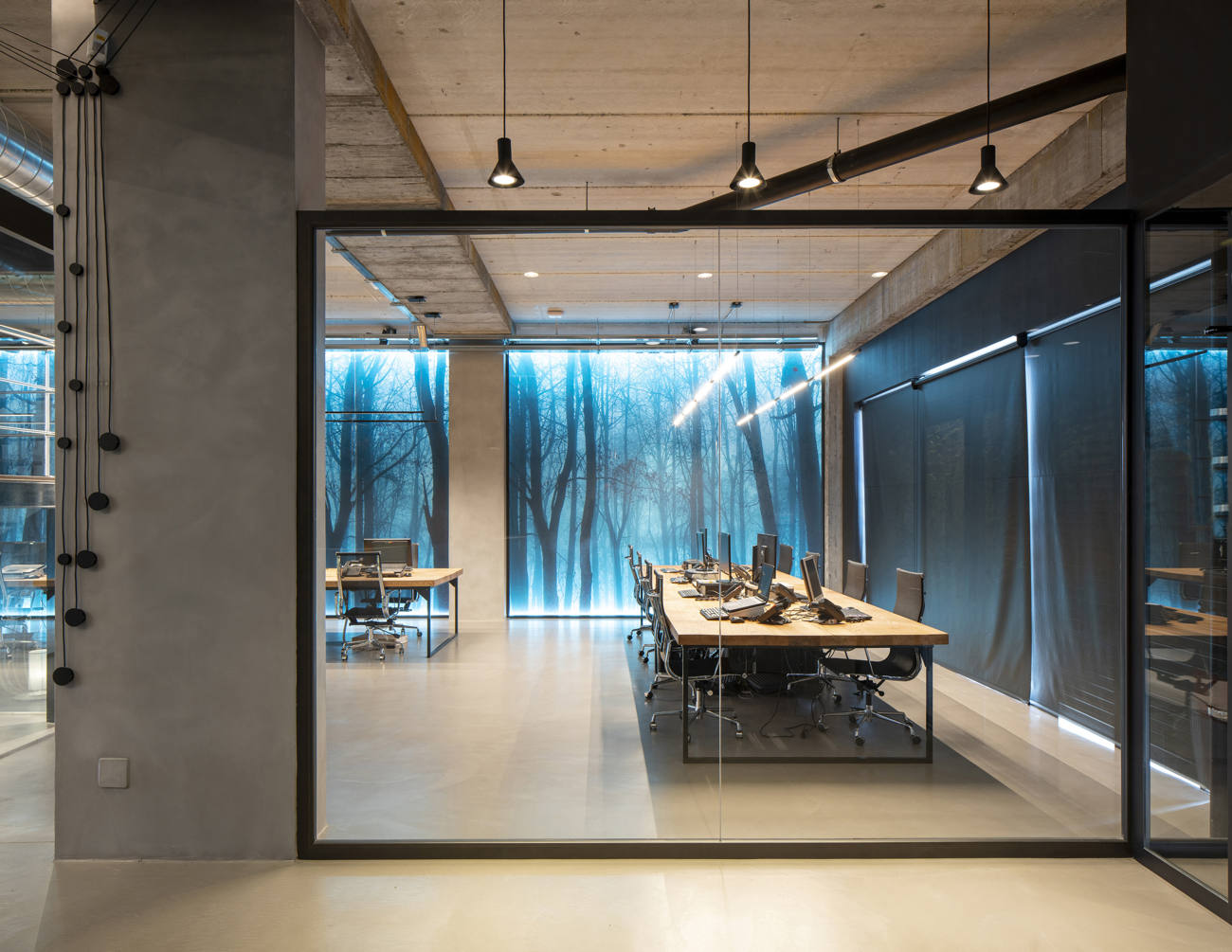 Microfino, finishing microcement for walls
Microfino has been designed to be applied on vertical surfaces but due to its hardness it can also be used on floors. It does not matter whether it is applied indoors or outdoors.
The natural finish is a fixed condition in both its single and two-component versions, as well as facilitating the achievement of water effects.
Microdeck: microcement for floor finishes
Indoor floors find their best ally in a microcement such as Microdeck. Thus, it is the most recommended for application on floors that suffer from high wear and traffic. It is also suitable for anti-slip surfaces, being ideal for terraces.
Both as a monocomponent and bicomponent, it can be applied with different techniques, even with "fresco on fresco", proving once again that it has very high decorative performance.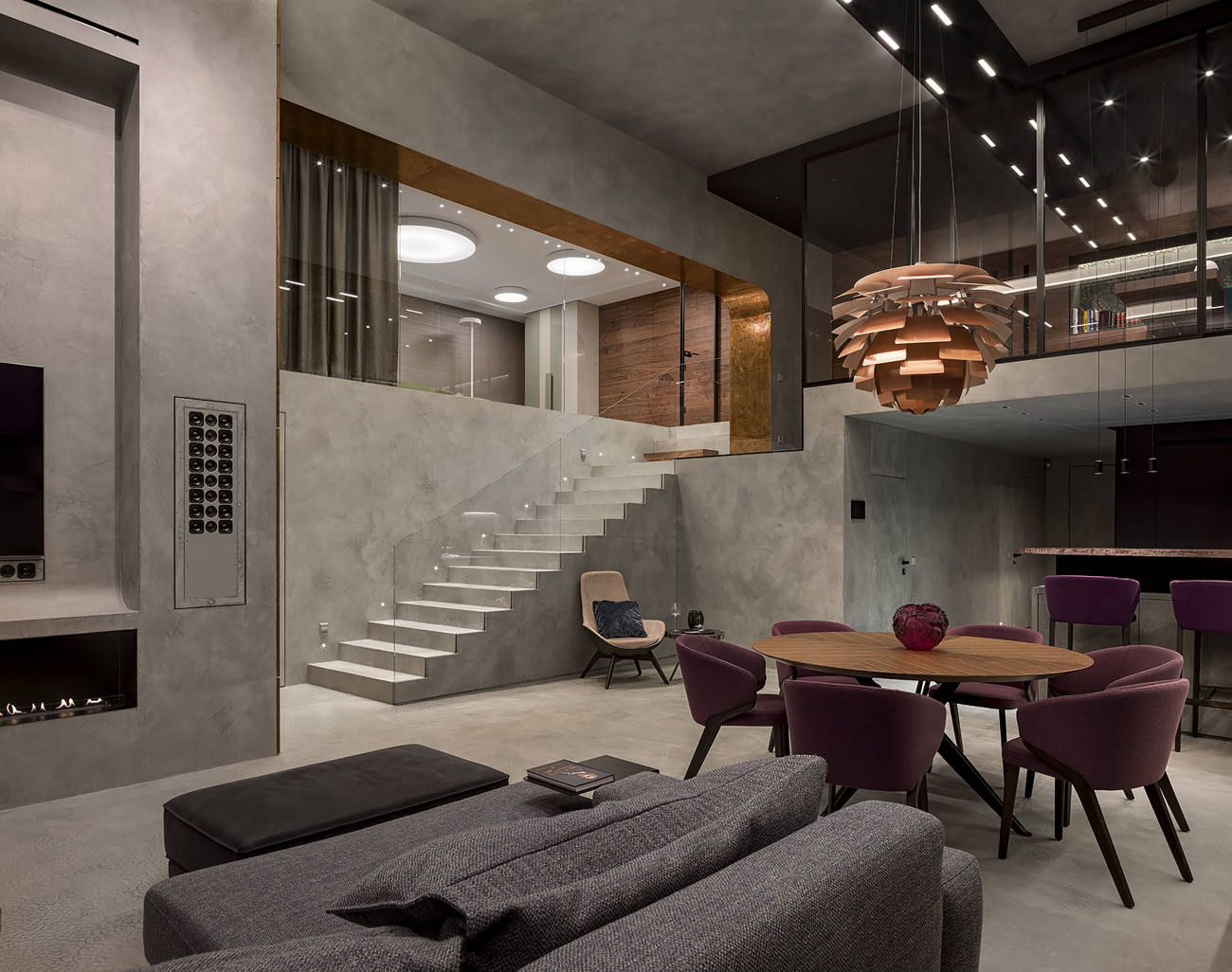 Atlanttic: micro-cement for swimming pools
Atlanttic is the microcement created to turn swimming pools into much safer, much more resistant and much more elegant spaces. Thus, as it can be applied on the basin, kerb and crown, the inside is protected from direct and constant contact with water, and the outside from knocks and slips as it creates non-slip surfaces.
It is the recommended lining in our catalogue for other submerged spaces such as ponds, saunas or fountains.
Microstone: microcement for exteriors
With the intention of expanding the decorative and constructive possibilities, we created a product such as Microstone. Thanks to its composition of coarse aggregates, it can create surfaces that are slip-resistant and highly resistant to any outdoor weather conditions.
Efectto Quartz: ready-to-use microcement
This micro-cement full of qualities comes ready-mixed to be applied and unfold those properties on any surface. It allows renovations to be carried out in very short periods of time thanks to the fact that it is already prepared.
In addition, it has a wide range of colours and different granulometries to achieve floors and walls renovated to taste both indoors and outdoors.
Industtrial: epoxy microcement
Industrial environments also have their own specific microcement: Industtrial. This is the right product to apply in large commercial areas and offices, car parks, warehouses, even hangars. It is not only robust in appearance, as this coating is resistant to heavy vehicle traffic.
In addition, it has a very wide range of colours and different granulometries, also demonstrating great decorative qualities.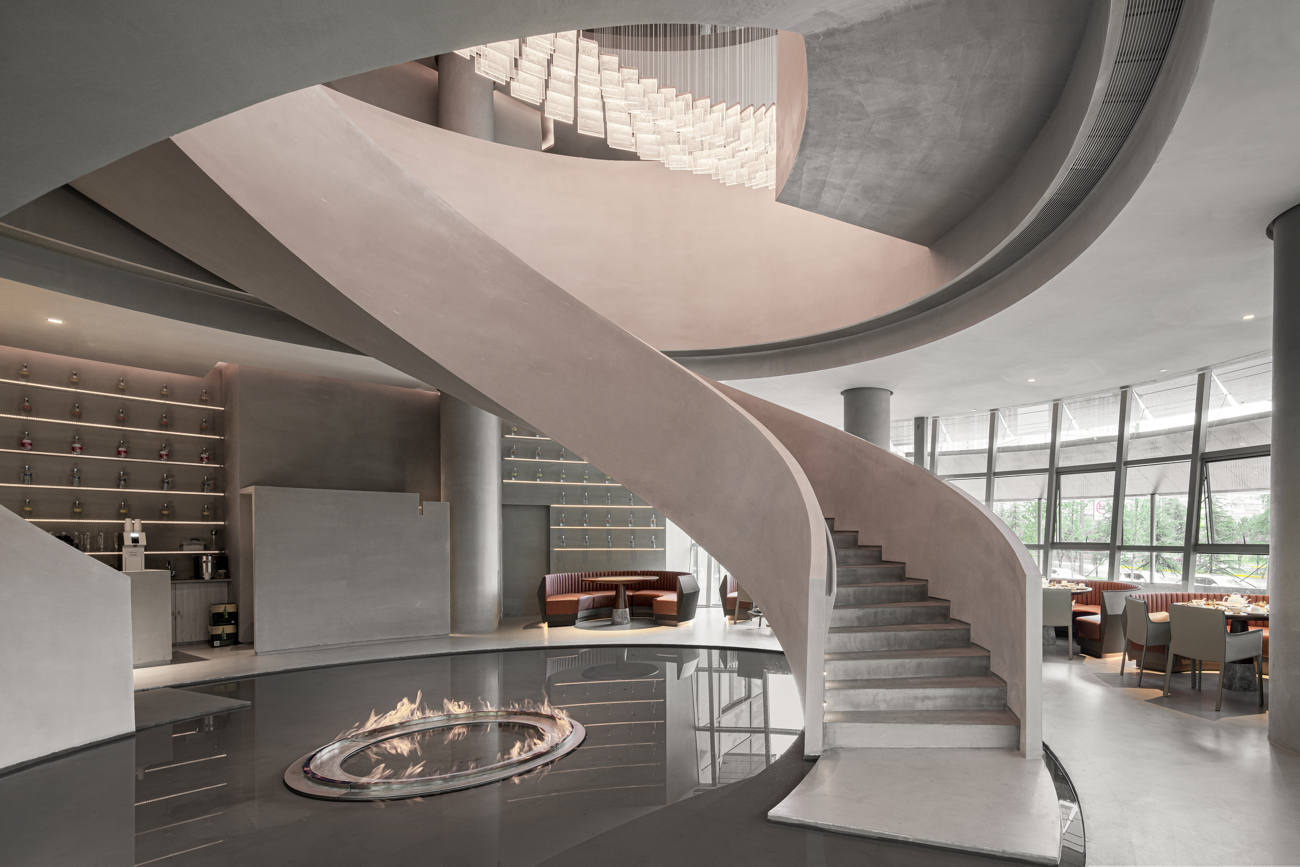 Natture: lime-based microcement
Natture is a two-component, lime-based microcement with the highest resistance and excellent functional characteristics.
This is why its resistance and aesthetic possibilities are far superior to those of other products. Indoor and outdoor areas are protected and decoratively styled to achieve floors and walls with many different effects such as tadelakt.
Your microcement company in Southampton with maximum guarantees.
The pursuit of excellence in everything we do has led us to obtain ISO 9001:2015 CE certification. This is a total guarantee both for the professionals who use our products to carry out their projects and for our partners, who will have microcements of extraordinary quality in their product catalogue.
Since we started, in 2005, in our factory in Valencia in Topciment® we have not stopped trying to achieve continuous coatings of the highest quality, investing more and more every day in R+D+i.
Thanks to this attitude we are not only in Spain, but we have consolidated our position in the rest of the world, registering our brand in Europe, the United States and China. Thus, we have become a more than reliable option for the major professionals in the sector.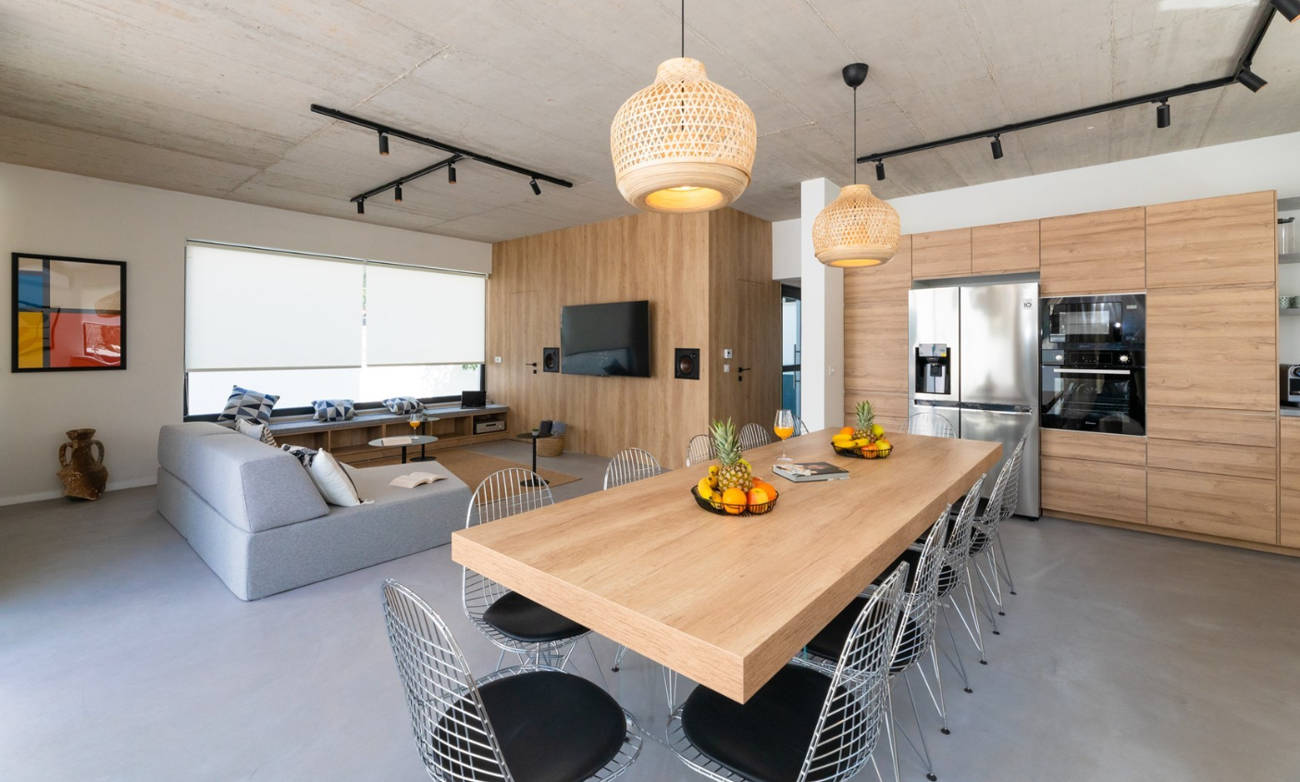 Be our microcement partner in Southampton
Do you work in the construction sector? Do you want to have a range of microcements with international recognition? Contact our sales department and they will tell you all the steps to follow to have the best applicators and Topciment® products on your shelves.
Contact experts at microcement in Southampton
Do you need more technical information or do you have any questions about any of our products to carry out a project with microcement in Southampton? Let's have a chat, a call or a mailing.