Two-component microcement for swimming pools - Atlanttic Aquaciment®
It has never been easier to design unique creations for underwater spaces. With the exclusive Atlanttic Aquaciment® line of microcement for swimming pools, unique, almost mystical sensorial experiences are created. Baths that seem almost eternal in pools that are more than pools and that become privileged enclaves.
Infinite pools in their design with refined, elegant aesthetics and modern lines, as well as in their functional virtues. Excellent resistance to immersion and UV rays, permeable to water vapour, with greater impermeability to water and a non-slip finish. Continuous surfaces also on edges, multiplying the sensation of infinity.
A microcement system for swimming pools with an improved formula to guarantee greater flexibility, hardness, permeability and impermeability.
Two-component in nature, composed of cement and resin, the versatility of this microcement is not limited to swimming pools, as it can also be used in fountains, ponds, saunas, spas, thermal baths and other spaces in constant contact with water. Even on terraces. Let yourself be seduced by the latest trend.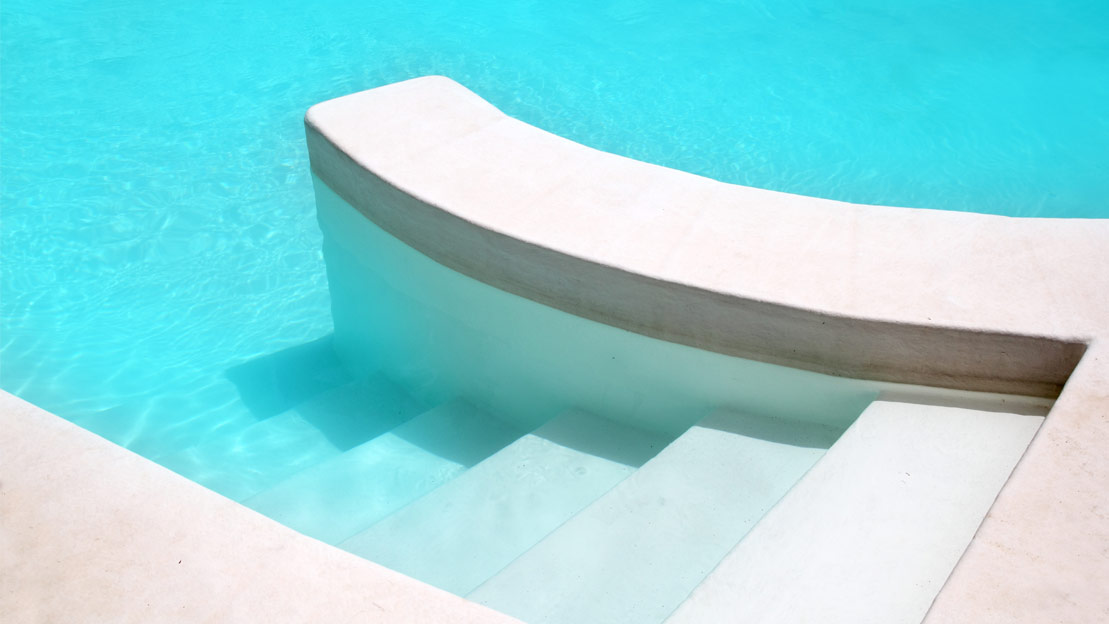 Luxury is in the quality
The real privilege is to have a reliable product. No shrinkage cracks and bubbles to worry about. More waterproof. Atlanttic Aquaciment® it is. And it is priceless. A microcement for swimming pools of supreme quality.
Microcement for chlorine and salt pools
Swimming pools lined with our product benefit from its excellent mechanical and chemical performance. An adaptable decorative coating that can be used in both chlorine and salt pools.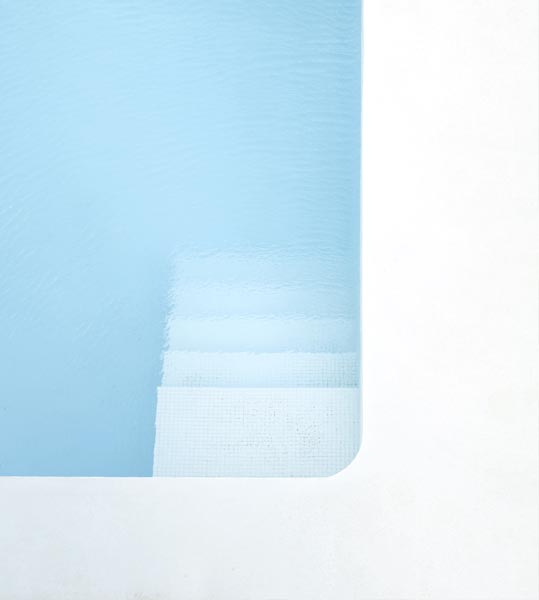 Glamour in an incomparable location
Having a swimming pool is reason enough to feel privileged. Coating it in this microcement gives it a special charm. Dream pools worthy of the most exclusive magazines that set trends in the sector. Pure fantasy.
Microcement for pool edges and basins
Atlanttic Aquaciment® is multifunctional. The same product for different fields of use. It meets all expectations for pool surrounds and pool basins. Nothing stays out of its way.
Safe spaces: free of moisture and unwanted slips and falls
Forget about watching your steps. The thickness of the aggregate and the supreme sealing with Topsealer® WT Pool make the area around the pool a space free from unwanted slips and falls. An architectural element without moisture or water leaks, inside or out.
Microcement for swimming pools suitable for saunas and spas
The passage of time is impeccable, except for our microcement for swimming pools. Atlanttic Aquaciment® does not deteriorate. Neither by abrasion or exposure to the sun, nor by salt or chlorine in the pool. Enjoy an eternal microcement pool.
Easy to clean and maintain due to the absence of joints.
The absence of joints not only promotes a unique visual continuity that is inimitable to other materials. It simplifies to the minimum the cleaning and care required by the pool.
Microcement for swimming pools, applied fresh on fresh
If there is one thing Atlanttic Aquaciment® ensures, it is exquisite workability. A product that makes itself felt with every trowel movement and that can be applied fresh on fresh. Faster, but just as effective.