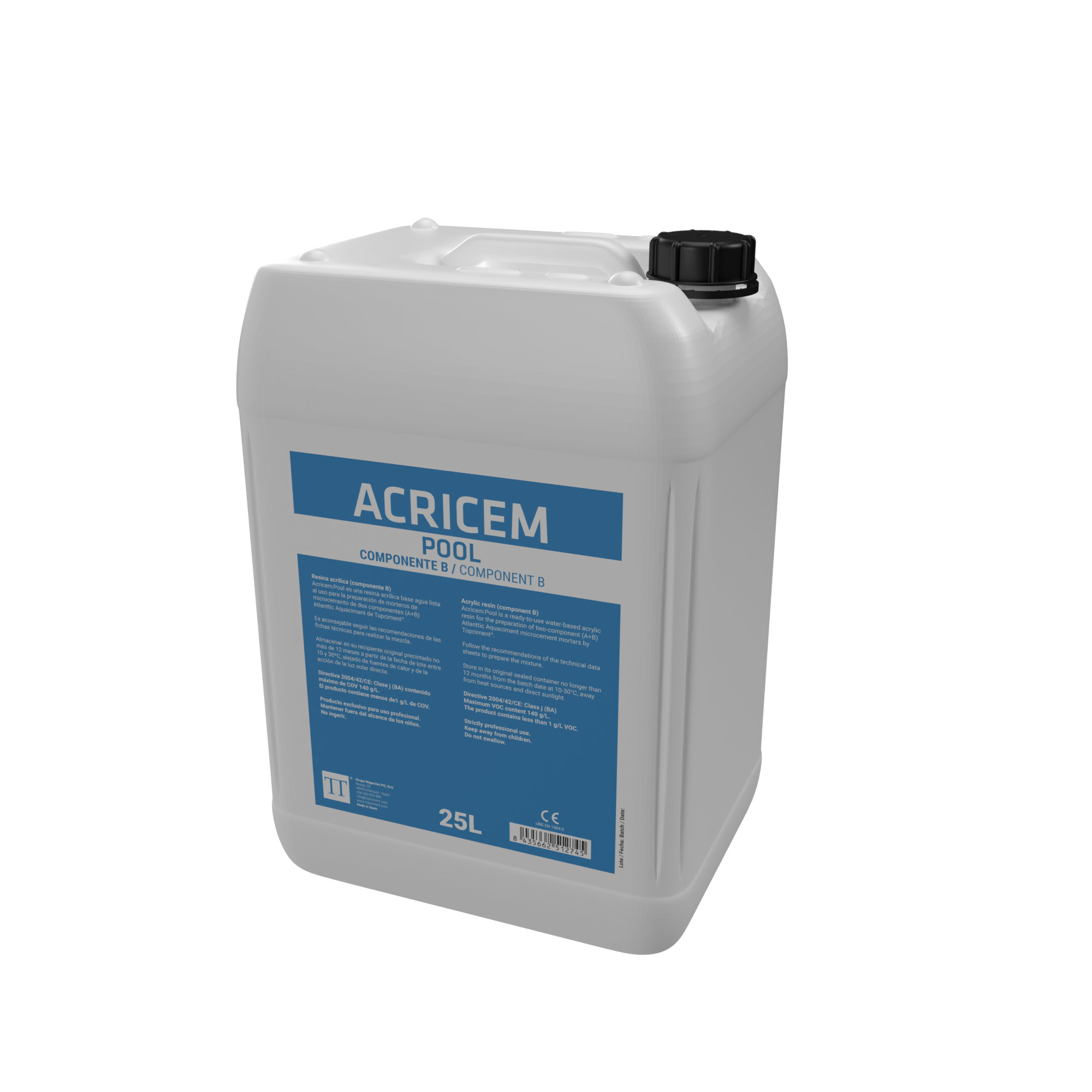 Resin for swimming pool microcement
Acricem Pool is a unique microcement resin for swimming pools. Developed specifically for the Atlanttic Aquaciment system, this water-based acrylic resin exponentially multiplies water impermeability as well as water vapour permeability.
A resin for microcement that includes water repellents in its formula, repelling water and therefore being the perfect complement for swimming pool basins. With low water absorption, it creates safe crack-free spaces thanks to its superior mechanical resistance.
Download the Acricem Pool technical sheet here
Technical characteristics of microcement resin for swimming pools Acricem Pool

Primer and component B of the Atlanttic microcement system for swimming pools

Water-repellent, waterproofs the substrate

Permeable to water vapour

Reduces the appearance of cracks due to shrinkage
Consumption
The consumption of Acricem Pool microcement resin for swimming pools is 0.10L/m2, but may vary depending on the porosity.
Packaging
Acricem Pool water-based acrylic resin is available in 25 litre containers.