ACRICEM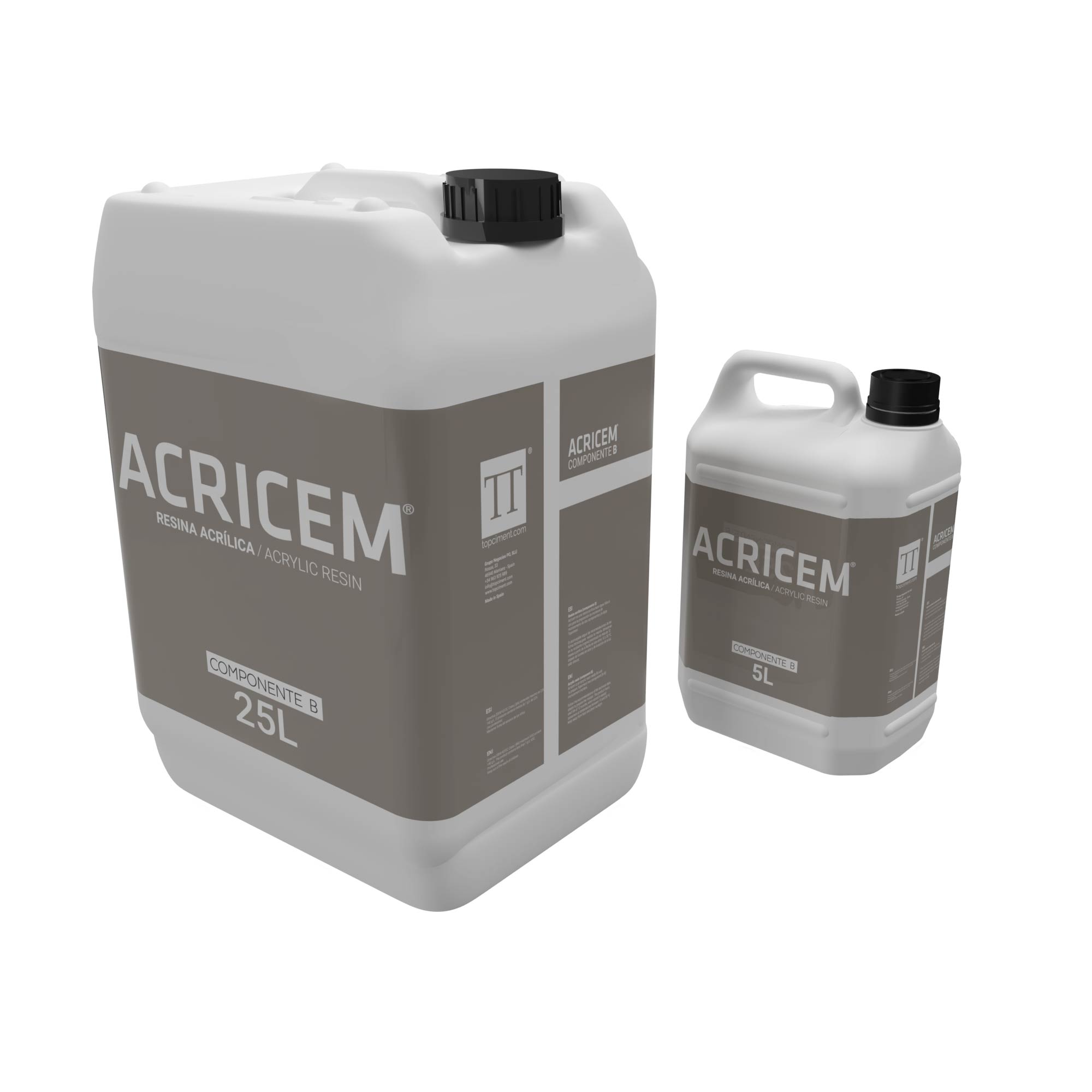 Resin for microcement
Acricem is a resin that provides adhesion, hardness and flexibility to microcement coatings. This water-based acrylic resin is particularly suitable for use with our two-component microcement systems: Sttandard, Unlimitted and Atlanttic.
This resin for microcement is solvent-free and considerably improves the mechanical resistance as well as the impermeability of the mortar. In addition, it reduces the possible occurrence of shrinkage cracks.
It can also be used as a primer, since Acricem is a resin that consolidates absorbent cementitious surfaces.
Acricem acrylic resin types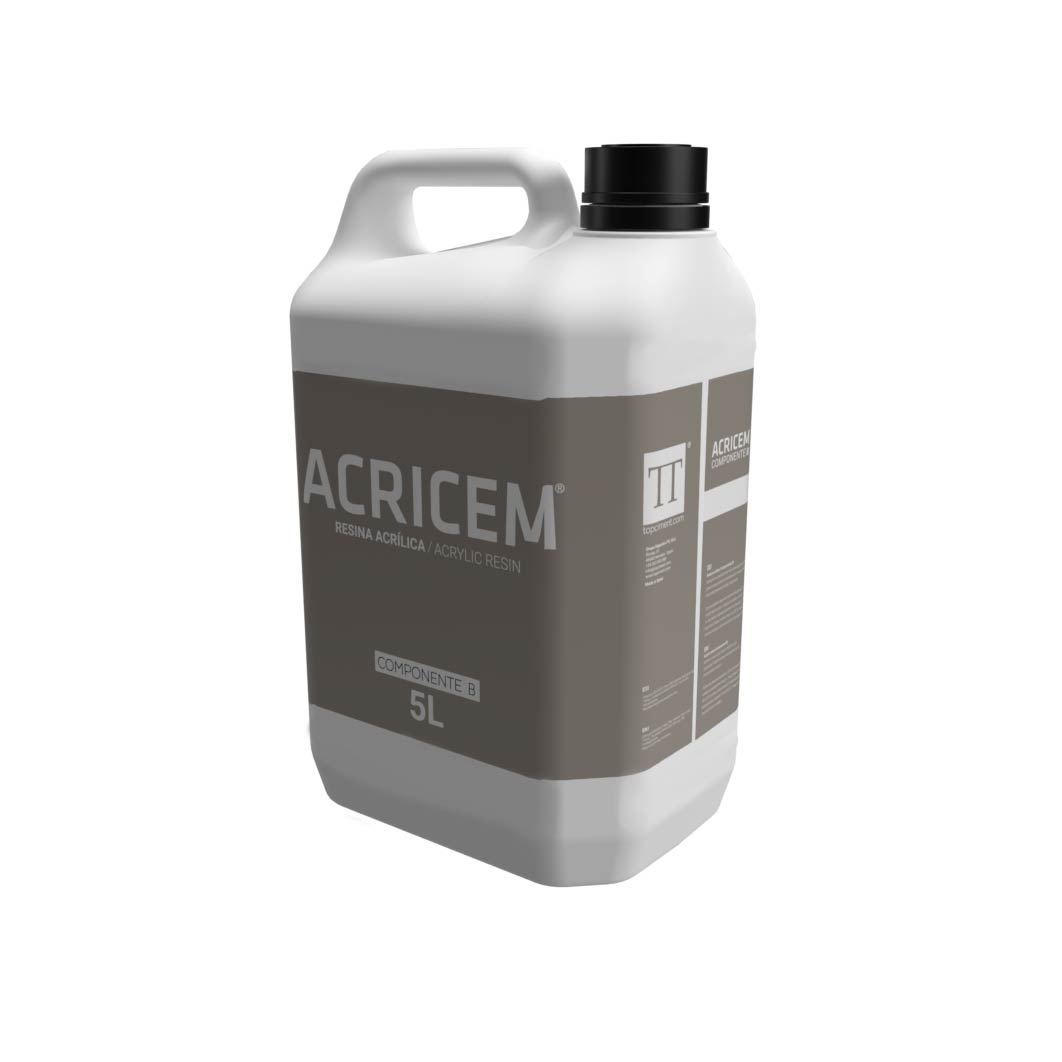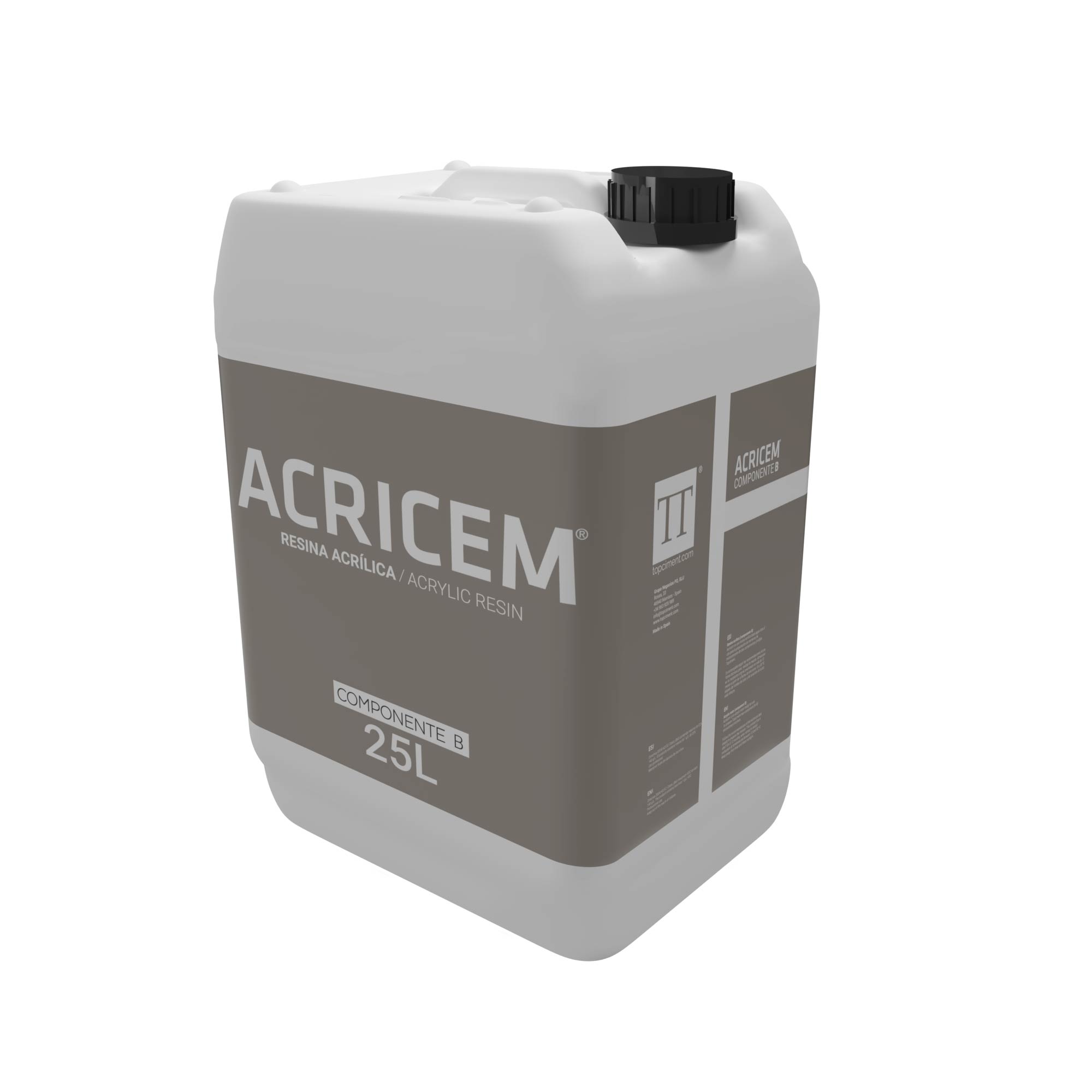 Technical characteristics

Excellent penetration and stabilisation of the substrate

Non-flammable, water-based

Can be applied by roller or brush in one coat

The product is supplied ready for use
Consumption
Acricem (1 coat) 0,1 L/m2
Presentación
All types of Acricem are available in 5 and 25 L plastic carafes.