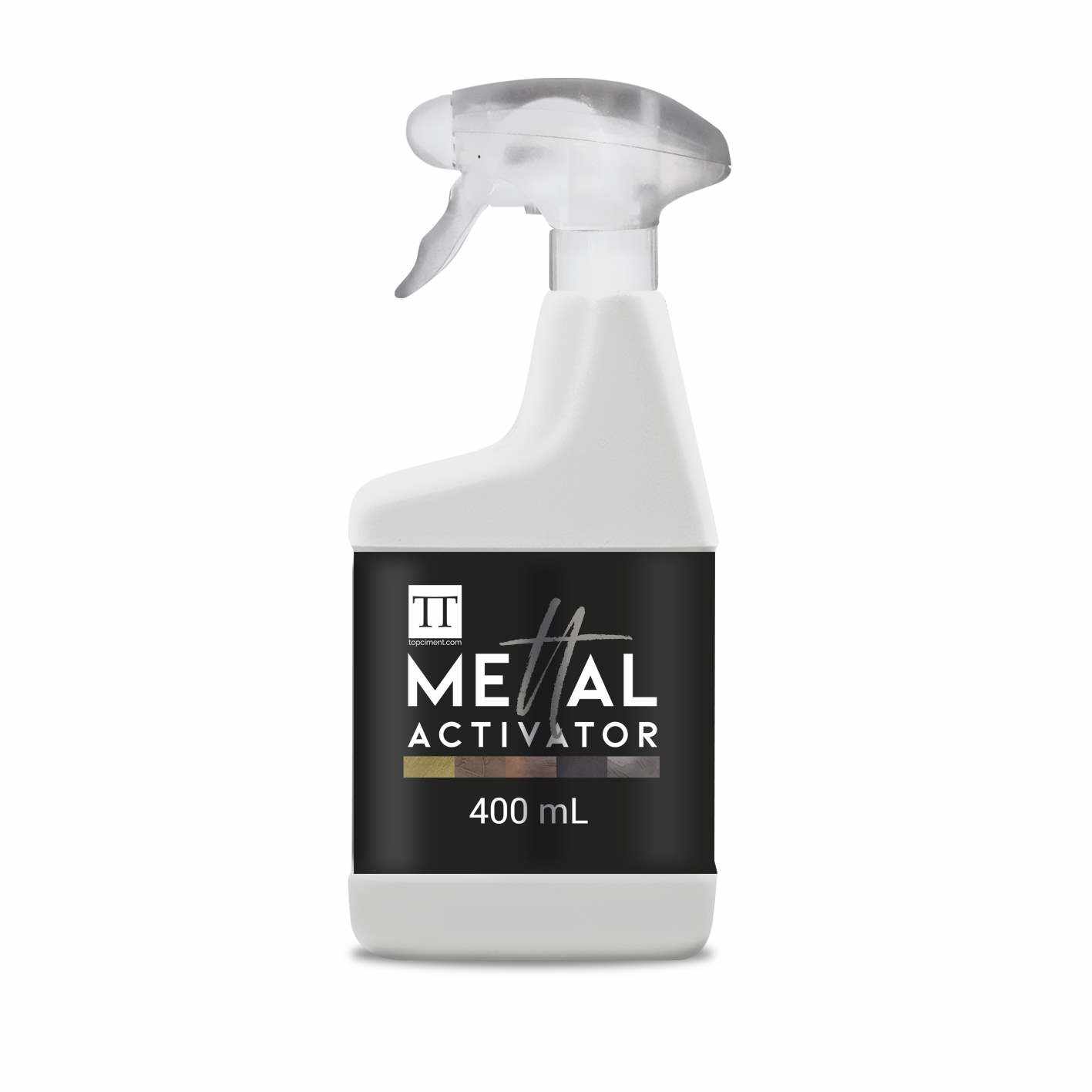 What is Mettal Activator?
is a water-based oxidizing solution that reacts when it comes into contact with metal particles. It is used to accelerate the oxidation of Pure Mettal and Classic Mettal.
Technical characteristics

Can be applied in interiors and exteriors:
in facades, on porches and in interior rooms.

To be applied on Classic and Pure Mettal
And all types of ferrous surfaces, bronze, copper and brass.

Applied by spray
Increases the precision, comfort and quality of the application.
Consumption
Depending on the degree of oxidation to be obtained, performance may vary between 13-15 m² per litre.
Packaging
400 mL container with sprayer.