The 5 most used microcement colours in decoration
Microcement is undoubtedly one of the biggest trends in interior design. This is due to its versatility and ability to adapt to all styles of decoration. A versatility that responds in part to the wide variety of microcement colours available, which allow you to create unique decorative finishes.
In this article we will show you which microcement colours are most commonly used and how to apply them in different spaces to get the most out of them.
Microcement colours: much more than white microcement and grey microcement
When thinking about microcement and colours to decorate different spaces, the first shades that come to mind are undoubtedly grey microcement and white microcement. The two favourite microcement colours for covering all types of surfaces both indoors and outdoors.
The fact that they are the most commonly used microcement colours does not mean that they are the only options. In fact, the range of microcement colours goes far beyond that. Whatever the need and the decorative style you want to give to a specific environment, there is a microcement colour that fits perfectly.
If you have any doubts about which colour you prefer, below we give you 4 keys to help you choose the microcement colour that best suits the space you want to renovate.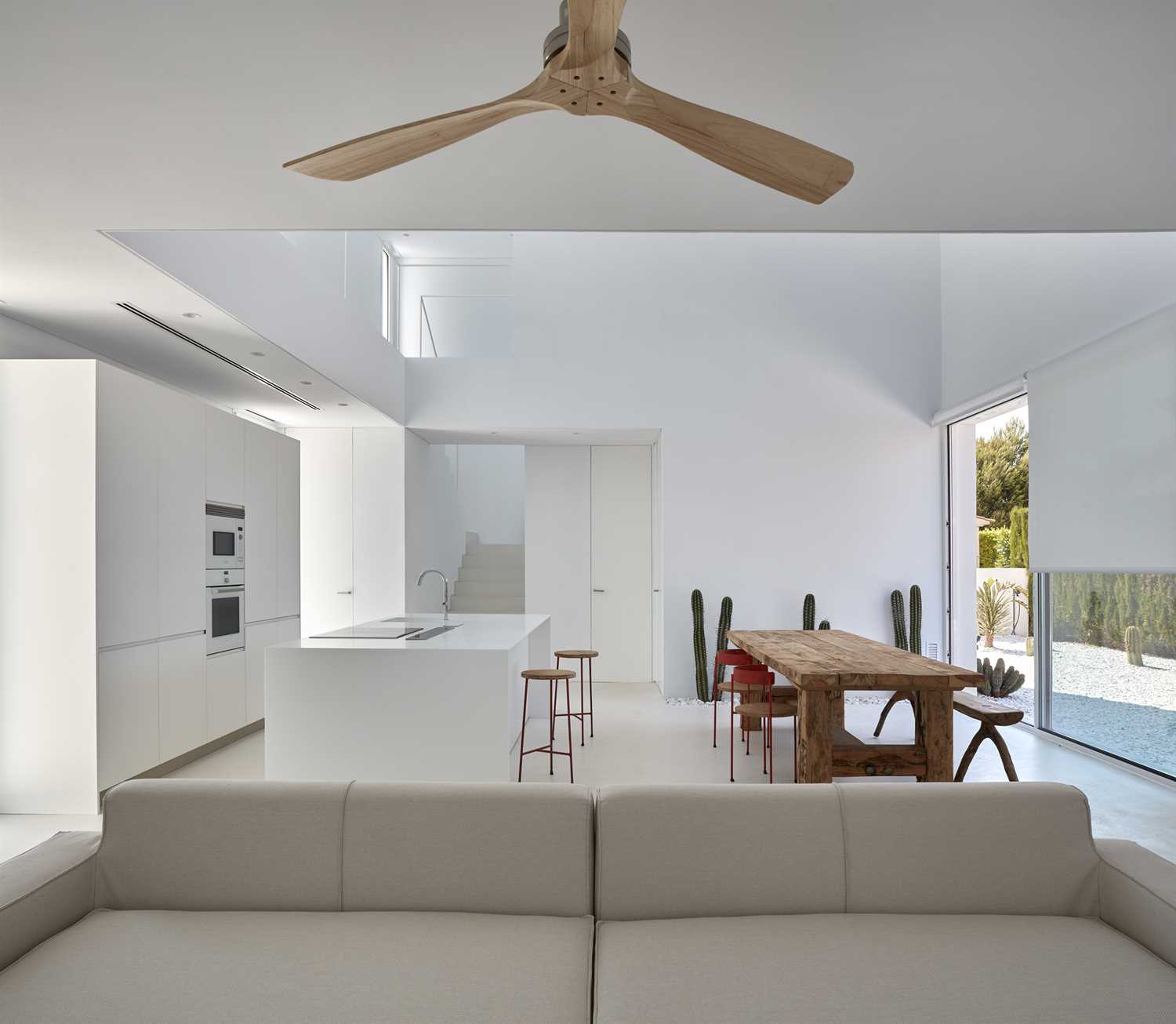 4 Keys to choose the colour of microcement depending on the space
Before choosing which microcement colours are the most suitable for the different rooms, it is necessary to carry out a small analysis of the characteristics of the specific space that we want to decorate with coloured microcement.
Take note of our 4 recommendations that you must take into account to get it right with the colour of the microcement.
1. What type of light does the room have?
Natural light is the key to choosing the colour of the microcement. If the space is exposed to the sun for many hours a day, darker colours can be chosen; but if it is an interior room that does not receive direct light from the outside, it is better to opt for more subdued and less saturated tones.
If natural light is important when choosing the colour of microcement, artificial light is not far behind. The type of fixture or bulb to be used to illuminate the room during the hours when it does not receive natural light should also be taken into account.
This is key, especially in winter. Keep in mind that cold LEDs reduce the vividness of colours, while warm LEDs accentuate that warmth and halogens provide a white light that enhances colours.
2. Follow the 60 - 30 - 10 rule or not, to choose the colour of microcement
Many decoration and interior design experts recommend using a maximum of 3 colours to decorate a space, where 60% corresponds to the base colour, 30% to the complementary colour and 10% to the accent colour. A rule that can even include a fourth colour if one of them is neutral.
However, the truth is that coloured micro-cement, due to its different textures, enriches much more than a simple flat colour. This makes it possible to reduce the number of microcement colours to be used in the room to 2 or even 1 and the final result is just as impressive.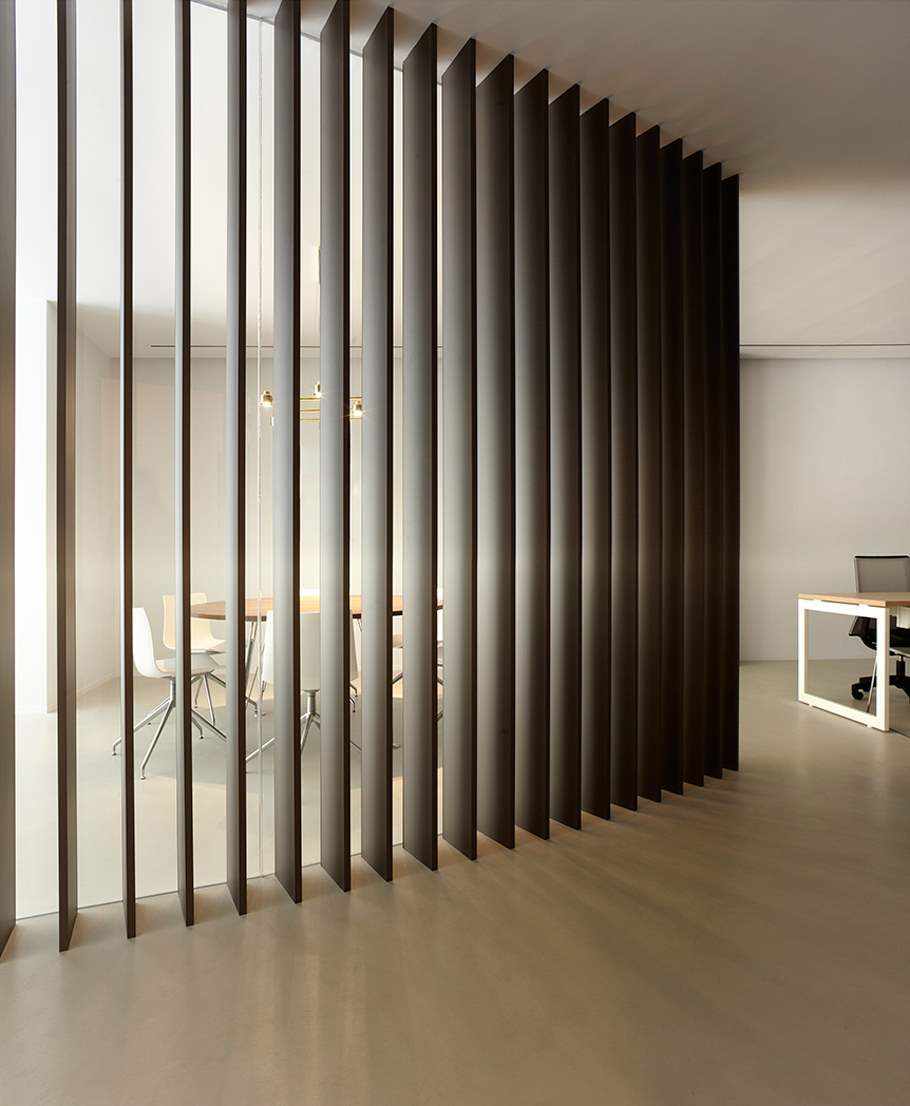 3. The size of the room, the key to microcement colours
The dimensions of the room are decisive in finding the most suitable microcement colours. While opting for darker shades reduces the space considerably, lighter and more neutral shades favour the spaciousness of the room.
This is what happens with light microcement colours, whose visual sensation is of much greater amplitude. For this reason, we recommend using a neutral and light microcement colour, such as white microcement, to give more prominence to small spaces. This will make the room appear much larger than it really is.
If we also add to this the capacity of microcement to reflect and enhance natural light, it makes it an ideal material for small rooms such as the bathroom.
4. Different environments, different microcement colours
Each space requires different colours of microcement to match the atmosphere and style you want to give it. It is not the same to cover a living room with coloured microcement as a kitchen, for example, is it?
In the case of the bedroom, the aim is to transmit a sense of tranquillity and calm through the decoration. For this reason, it is recommended to use microcement colours in warmer and softer tones, as they are the most suitable for creating the desired atmosphere of rest and relaxation.
On the other hand, if it is a room where children play, more intense and lively microcement colours are more suitable.
On the other hand, for more modern and industrial styles, grey microcement and black microcement stand out, which combined with the rest of the characteristics of the room that we have explained above, provide light and personality in a balanced way.
5 trend-setting microcement colours
To get the most out of microcement it is essential to choose the right colours, as it is not only a question of changing the tone of a specific room, but also of giving it its own identity.
For this reason, below we reveal the 5 most used microcement colours in interior and exterior decoration. 5 trendy microcement colours and with our advice you will learn how to combine them correctly.
Black colour microcement, black is back
Black is the elegant and sober colour par excellence. This, added to the texture achieved by using black microcement, allows you to add a touch of sophistication to the different rooms in your home.
If you opt for black microcement and you want to apply it on a complete wall, do it in a room with high ceilings and good lighting. And to balance the strength of black microcement, combine it with less intense tones such as white, grey or beige is a great idea.
Although for some cultures the colour black conveys sadness, by applying black microcement you get a texture that gives it life and its own identity. In addition, it combines perfectly with small decorative elements in bright colours and will counteract the sobriety of the colour.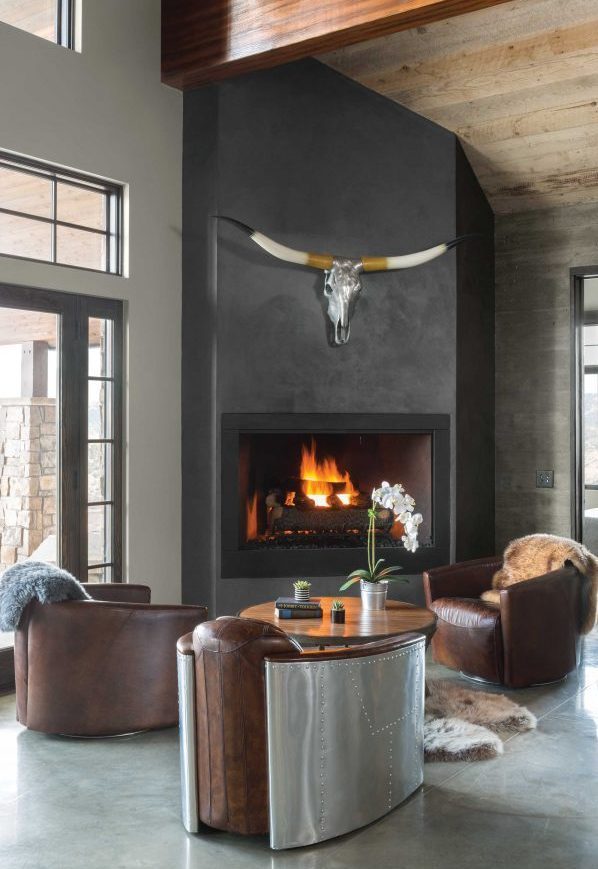 Grey microcement to achieve an industrial style
In the range of microcement colours, grey is one of the most widely used due to its great versatility and adaptability to many styles, but it is undoubtedly in the industrial style where it is the protagonist par excellence on more than one occasion.
Grey microcement is perfect for flooring, ceilings and walls as well as for stairs and furniture. In addition, due to the ability of microcement to reflect light, the sensation of clarity will increase and enhance the diaphanous style.
Combining different shades of grey microcement will result in a contrasting decoration. A microcement colour that matches perfectly with wood, leather or iron furniture.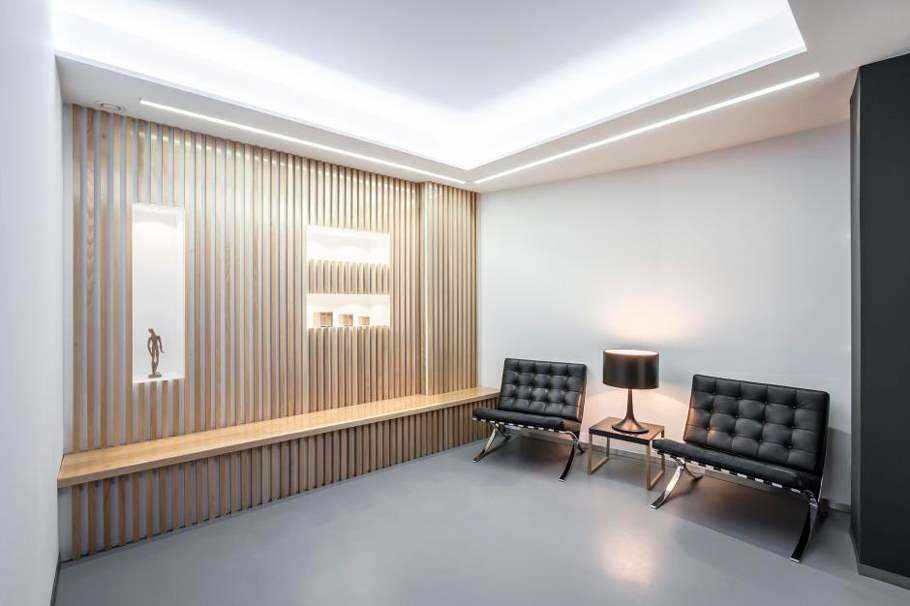 White microcement, double brightness
We like everything about white microcement; its luminosity, timelessness, versatility and ability to adapt to all decorative styles. This colour is linked to meanings such as purity, order, simplicity and cleanliness, which makes it perfect for all rooms.
There is no need to be afraid of combining it with other available microcement colours. You will almost certainly achieve a winning composition. If what you are afraid of is that the room will be boring and cold, don't worry; there are an infinite number of shades of white microcement that will allow you to escape from total white and will give a more homely feel.
For the furniture, wood finishes and natural fibre materials such as raffia or linen will help to enhance the warmth and compensate for the luminosity given off by the white microcement.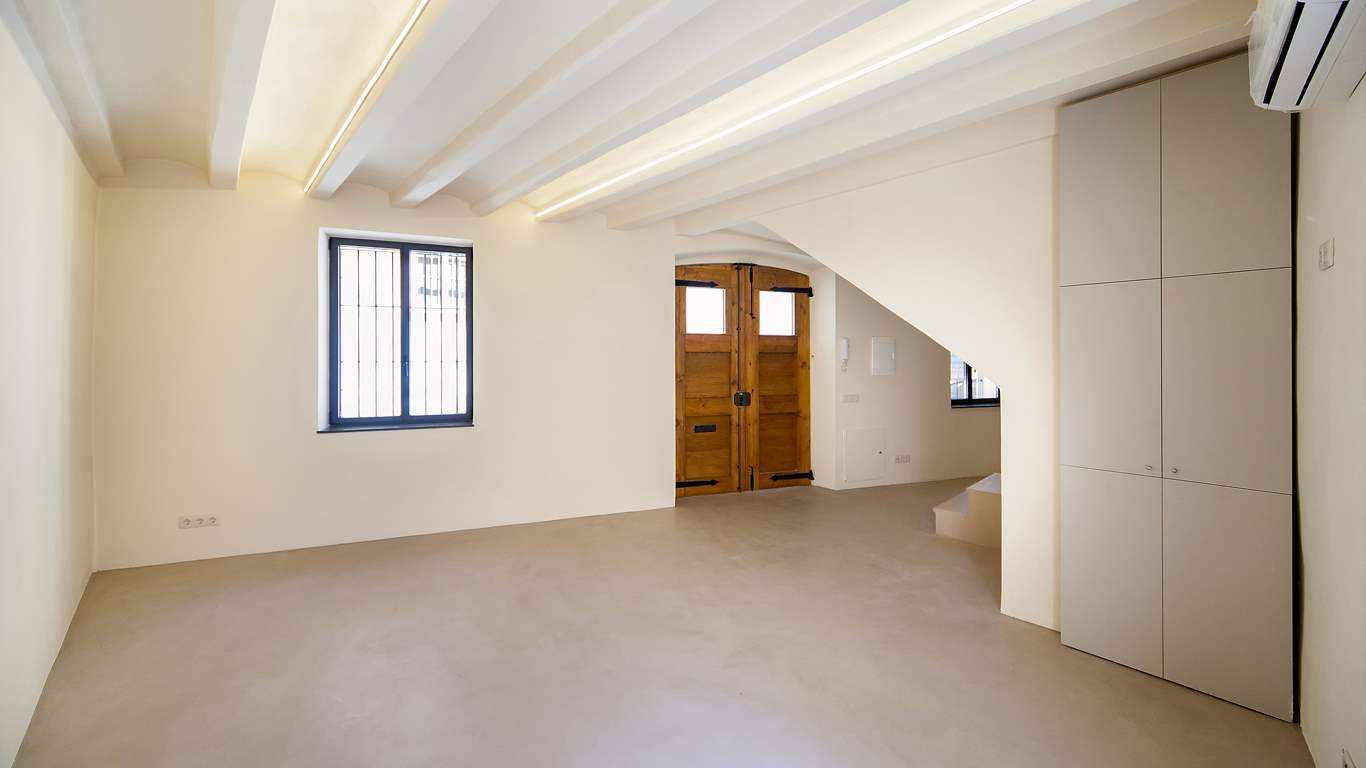 Beige microcement, always a success in minimalism
The great rival of white microcement is undoubtedly beige microcement. If light tones are desired for a space but it is already brimming with natural light, beige microcement on the walls will be one of the best alternatives to avoid a look that is too aseptic and shiny.
Moreover, one of the virtues of beige microcement is that it combines with both cold and warm colours. This neutral and elegant microcement colour will fit in any room, whether traditional or modern.
Arena, the most natural microcement colour
If we spoke earlier of beige microcement as an indispensable neutral, sand microcement is not far behind in the range of the most commonly used microcement colours.
It is ideal to combine it with organic materials such as stone and wood to give it a very cosy final touch. Carpets with natural fibres or warm colours are a sure hit when it comes to combining sand microcement in rooms.
Also, thanks to the texture provided by the application of sand microcement, the sensation will be of such harmonious finishes that they will blend in with the rest of the elements in the house. Undoubtedly, it is the microcement colour that cannot be missed if, in addition, the space to be decorated is immersed in a natural environment.
Now that you have discovered the most interesting microcement colours and everything you need to combine them, you are closer to achieving the decorative style you have always wanted.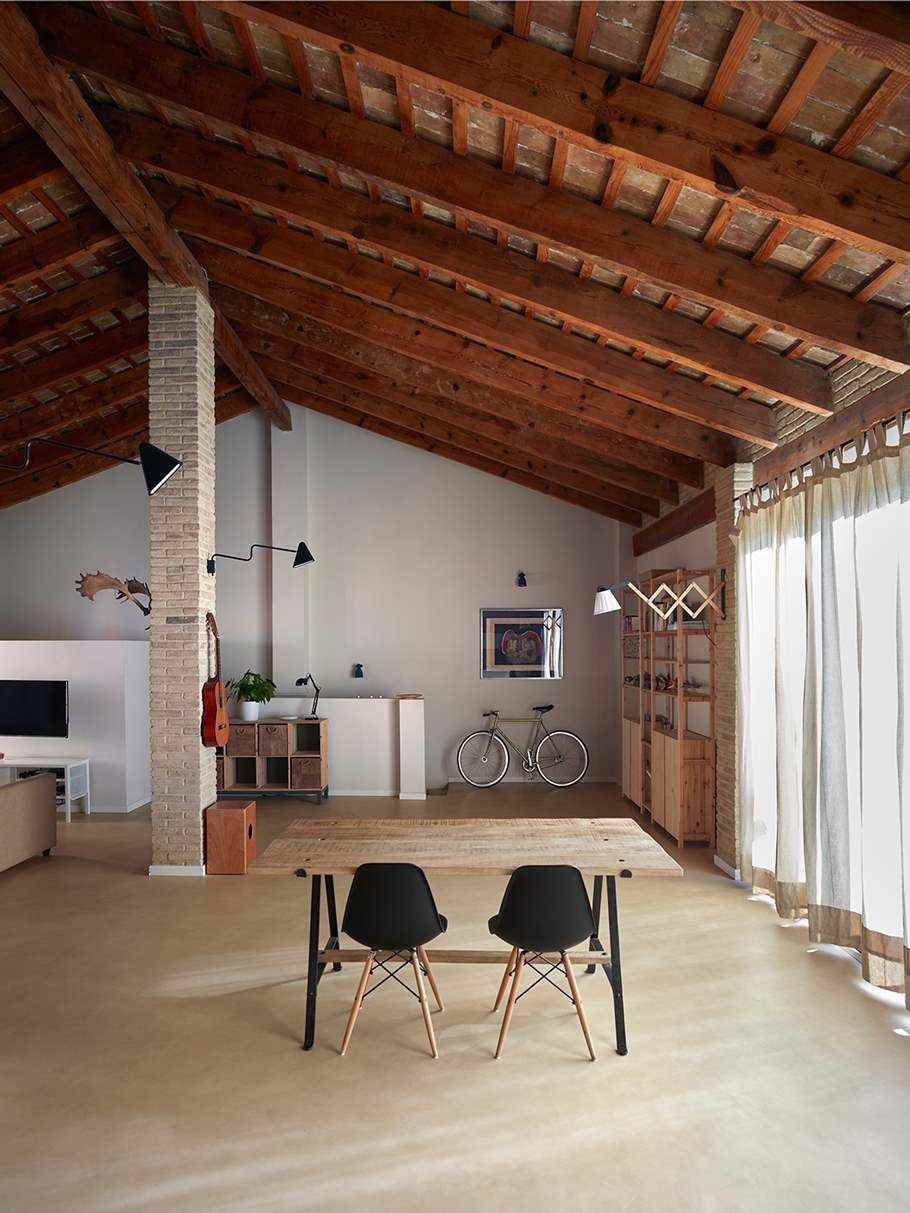 Topciment: infinite range of microcement colours
At Topciment we are specialists in microcement. We have a wide range of microcement colours that adapt to all rooms and spaces to perfection. Microcement colours that cover all the chromatic tones that exist and that adapt to the particular needs of each one.
Subscribe to our newsletter
Receive in your email tips for the application and care of microcement, the latest trends and news about Topciment products.