Topciment launches Primacem Joint, a new filling and smoothing joint filler
At Topciment we have a new product in sight. We present Primacem Joint, a filler and smoothing putty that joins the wide family of Primacem. Products which purpose is to promote adhesion between the existing substrate and the new one.
With Primacem Joint we respond to materials such as tiles and stoneware that require specific products to fill their joints. A necessary process before the new decorative covering is applied on top.
A filling and smoothing putty which use is not only limited to interior spaces, but can also be used outdoors without any problem.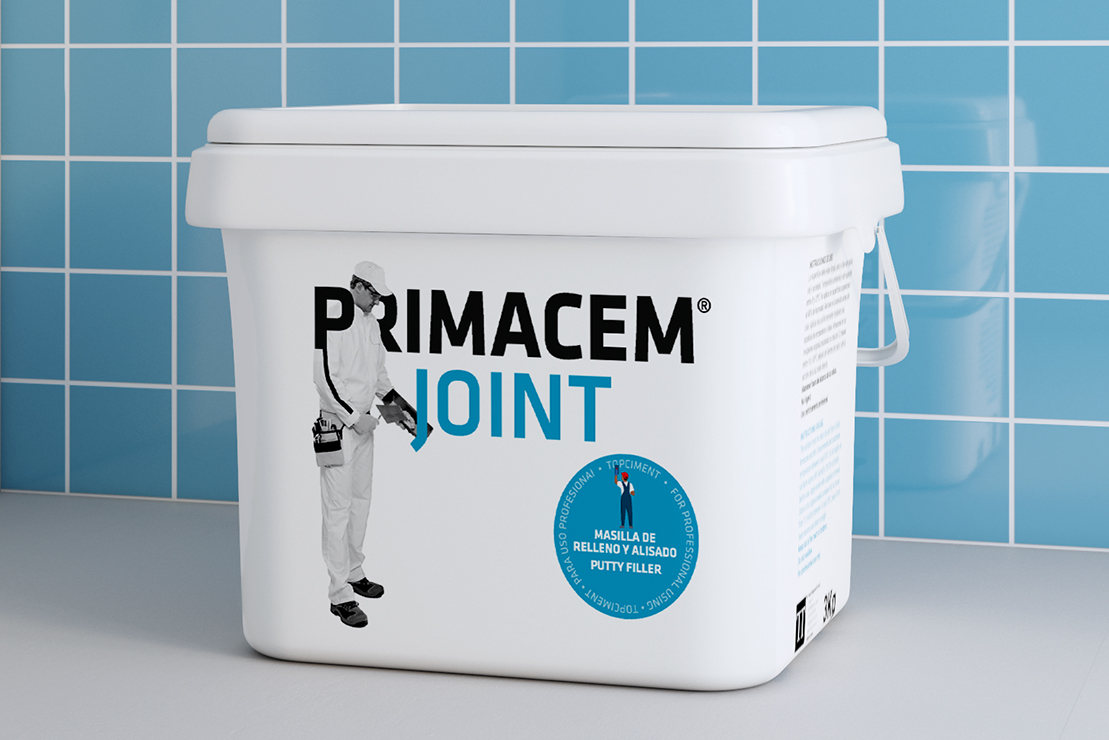 Advantages of Primacem Joint filler and smoothing paste
- Primacem Joint is a ready-to-use product with excellent adhesion to a wide range of substrates.
- It is a filling and smoothing putty that dries to the touch in just 2-4 hours.
- Its resistance is unbeatable: it withstands water and environmental humidity, which makes it perfect for rooms such as bathrooms and kitchens.
- As previously mentioned, it is a filler and smoothing putty that can be used both indoors and outdoors.
Primacem Joint is a filling and smoothing putty that can be applied on multiple materials, not only on tiles and gresites. It is a perfect product to apply on plaster, plasterboard, concrete, cellular concrete, bricks, stone, mortar and even painted surfaces.
We highlight Efectto Quartz, our ready to use microcement for which Primacem Joint is ideal for filling the joints before priming.
Depending on the thickness of the joint to be filled, it is available in three types: 0 to 2 mm, 2 to 5 mm and 5 to 10 mm. After applying the Primacem Joint filler and smoothing compound, it is very important to allow a period of 12 to 24 hours before applying the Topciment microcement.
If you would like more information about Primacem Joint, please contact our technical team.
Subscribe to our newsletter
Receive in your email tips for the application and care of microcement, the latest trends and news about Topciment products.