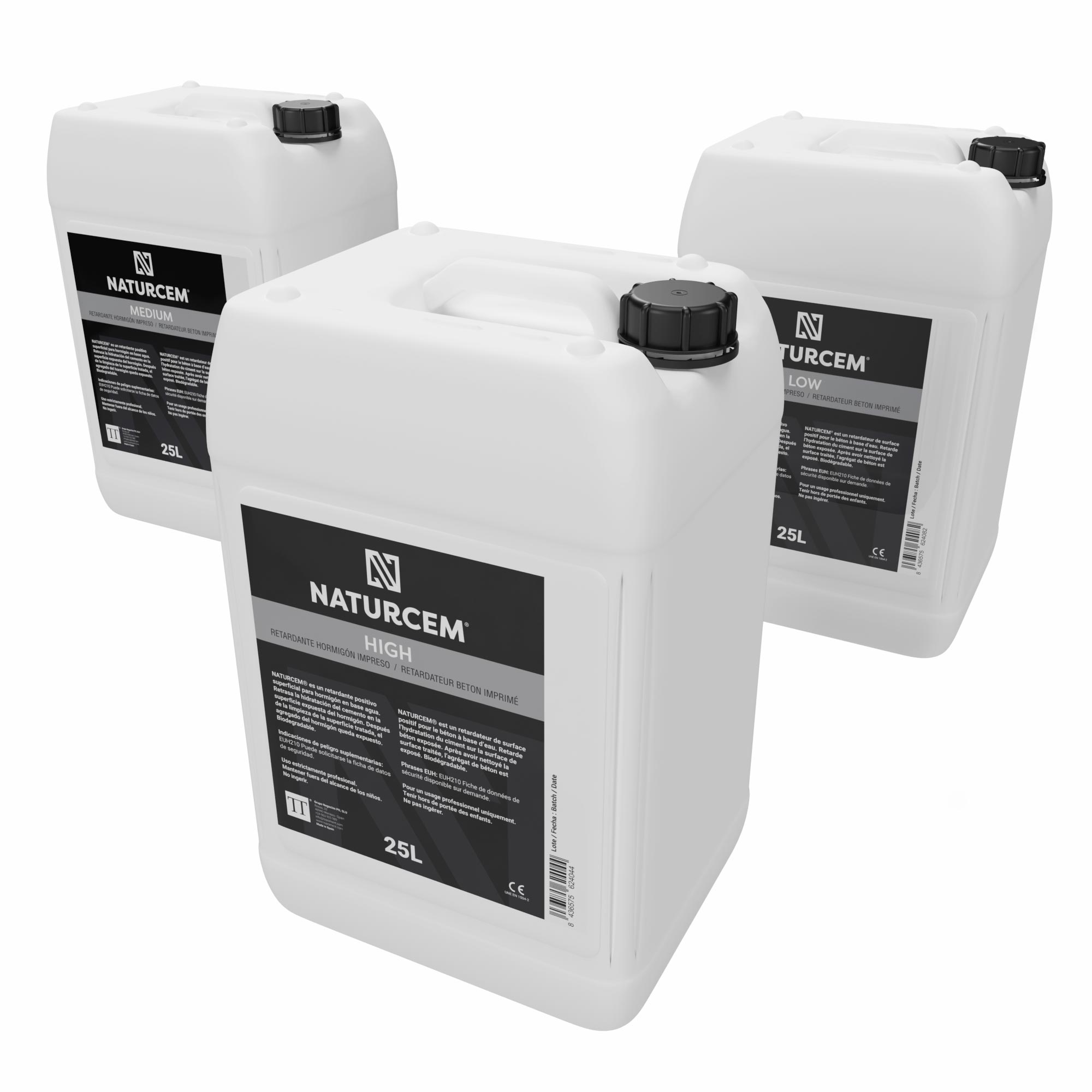 Concrete deactivator - Naturcem
Naturcem® is a water-based positive concrete surface deactivator. Its main function is to slow down and delay the setting of concrete in a controlled manner.
Ready-to-use and fully biodegradable, it delays the hydration of cement on the surface exposed to concrete. This concrete deactivator contributes to reducing the ecological footprint, as it is solvent-free.
A product that is particularly suitable for decorative paving from the controlled deactivation of concrete curing. It is not necessary to protect any surrounding areas beforehand, except for painted facades and porous surfaces.
Depending on the colour, the degree of attack and the size of the aggregate, there are three types of concrete deactivators: Naturcem® Low, Naturcem® Medium and Naturcem® High.
Download here the Naturcem® technical data sheet.
Technical characteristics Naturcem concrete deactivator




Viscosity
24 ± 2s (Ford Cup 4 mm)
Consumption
The consumption of Naturcem concrete surface deactivator f is 5-6 m2 /L.
Packaging
Naturcem® concrete deactivator is packaged in 5 and 25 litre containers.